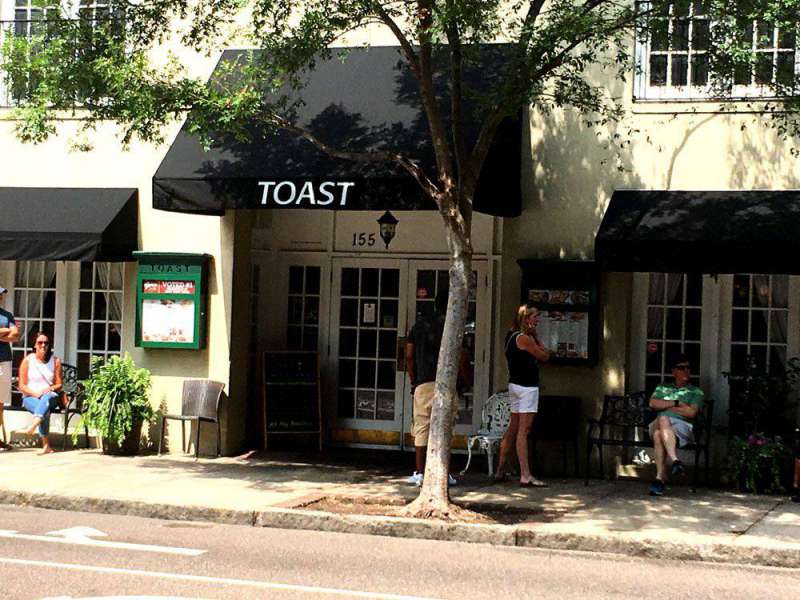 Strolling Meeting Street is a wonderful way to start the day. As the city awakes, before the sun's heat seers down on the pavement, it's the perfect time to stop at
Toast! 
for a delicious Lowcountry breakfast.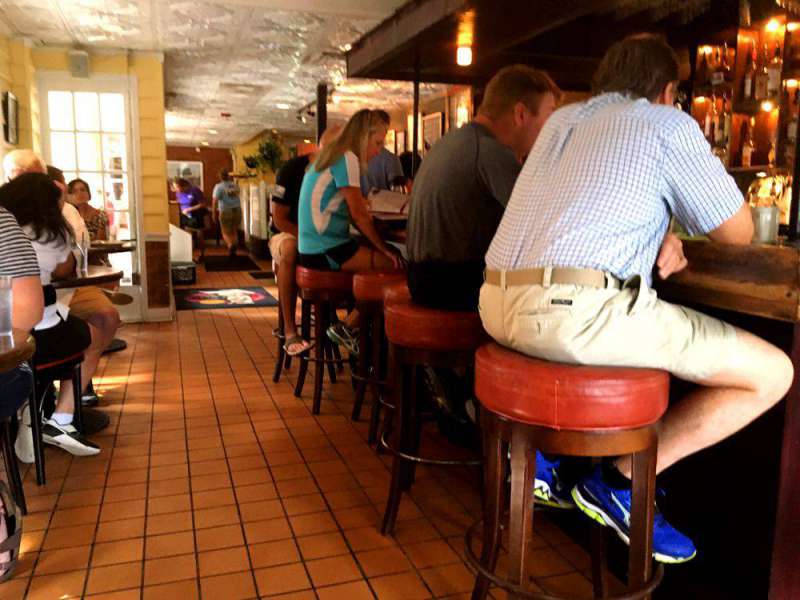 Best Breakfast in Charleston
Toast! opens each day at 6 AM and is a perennial favorite breakfast spot. The coffee is good, food delicious and the faces are friendly. There's often a line outside, but the line moves quickly and the food is worth the wait.
An Extensive Lowcountry Breakfast Menu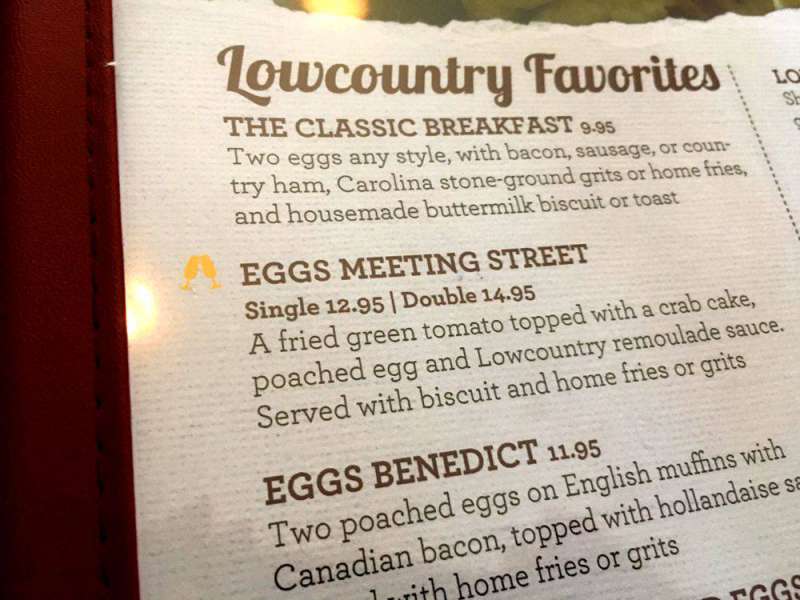 The Toast! menu is the quintessential compilation of Lowcountry delicacies.
Southern favorites from their three-egg omelets, sweet things such as french toast and buttermilk pancakes, to their classic breakfasts of corned beef hash and Charleston Surf and Turf; Toast! serves up an extensive breakfast menu.
I opted for their Eggs Meeting Street. A fried green tomato topped with a crab cake, poached egg, and Lowcountry remoulade sauce. Served with a biscuit and home fries or grits. This is the most delightful and surprising combination of flavors and a truly unique spin on a traditional breakfast. Adding to the melange of flavors was the creamy grits, and light fluffy biscuit, nicknamed a cat's head because it's as large as a cats head.
Portions are generous at Toast! so come hungry. I went with a single order of Eggs Meeting Street and that was plenty of food.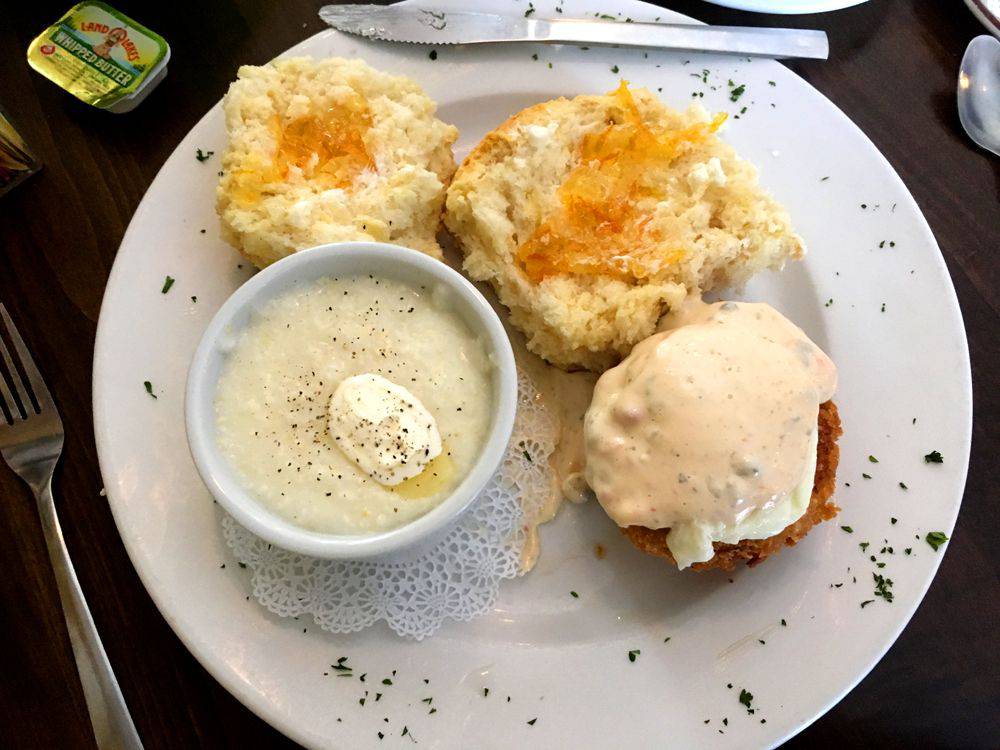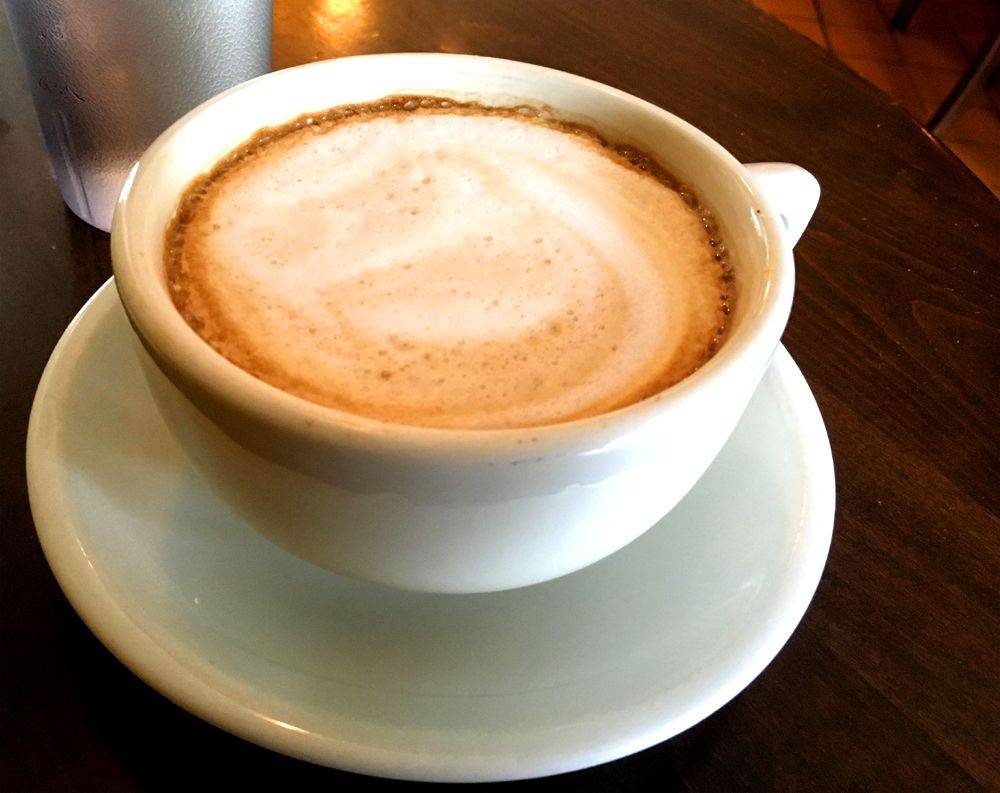 The drink menu is as equally impressive as the breakfast menu at Toast! The aroma of fresh coffee brewing welcomes early morning diners, inviting them to sit and sip. Freshly brewed coffee, Cappuccinos, Lattes and Espresso drinks are featured as well as teas, juices and their famous mimosas and bloody Marys.
Generous portions of Southern Hospitality
I loved the latte, my meal was out of this world, but my favorite part has to have been the service. The service was prompt and attentive and the staff couldn't have been friendlier. In a busy tourist town such as Charleston, it would be easy to focus on moving the crowd rather than welcoming guests.
Not at Toast!
Every diner is warmly greeted and served generous portions of Southern Hospitality.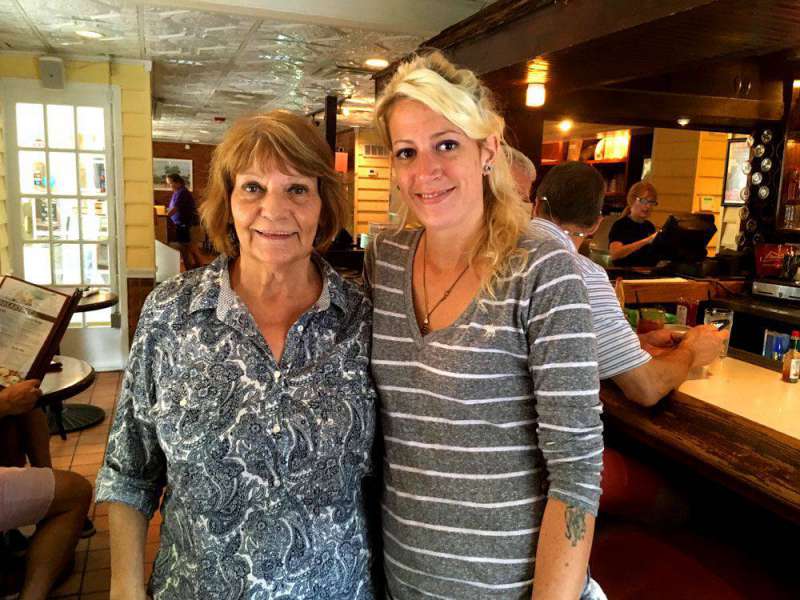 Charleston has a happening dining scene and Toast! is part of the culinary renaissance taking place. Finding a fabulous spot for a gourmet dinner is a must while visiting the Holy City, but don't overlook the most important meal of the day; breakfast.
Good food, large portions, friendly service and a great location in the heart of historic downtown – Toast! is definitely what's for breakfast in Charleston.
My meal was complimentary, but my opinion is honest and my own. The food was amazing, and no doubt, I'll be back next time I visit Charleston 🙂
Toast!
155 Meeting Street
Charleston, South Carolina
Open for breakfast, lunch, and dinner
843-534-0043
IF YOU LIKE THIS, PIN IT FOR LATER!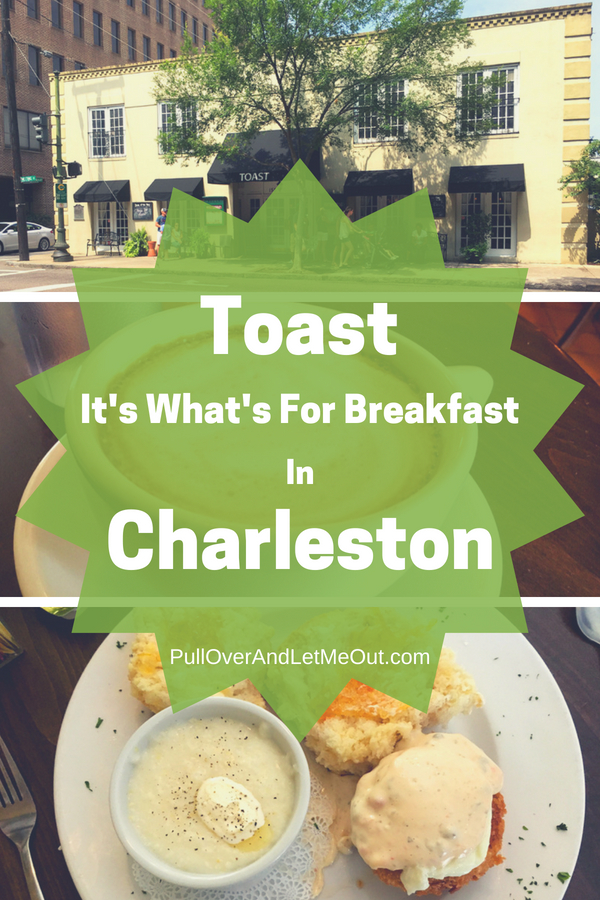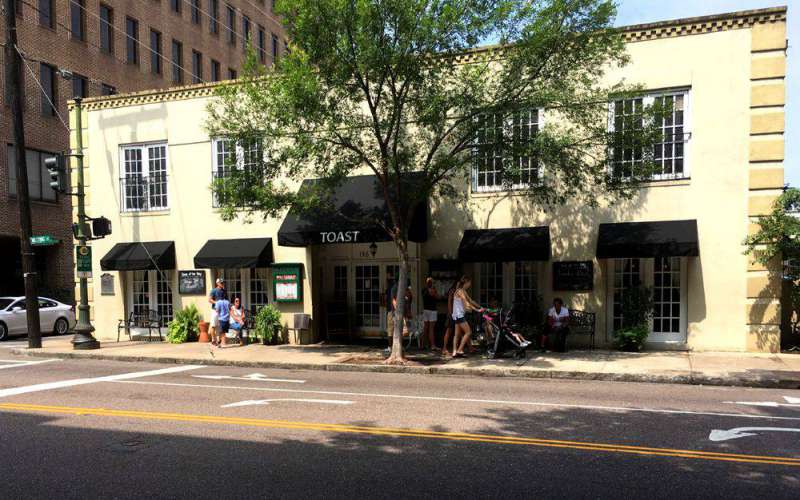 Save