Living in the southeast, it's easy to take for granted the historic significance of the first 13 colonies. However, there's no better reminder of important past events than a fall weekend in Colonial Williamsburg. A getaway weekend is something every resident of the region should do at least once. Even if you're not from the southeast, go ahead and add a trip to eighteenth-century Virginia to your bucket list.  Here are five of the thousands of reasons you'll fall for Colonial Williamsburg.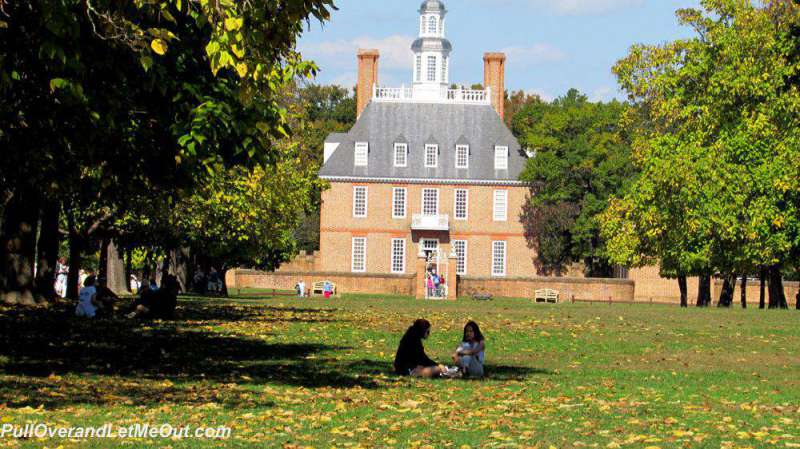 Mild autumn temperatures and beautiful scenery in Colonial Williamsburg make it a fall favorite.
Colonial Williamsburg Is Gorgeous In The Fall
Sure the springtime blossoms are beautiful, summer days are fun, and the holidays are especially festive, but there's something so refreshing and enchanting about Colonial Williamsburg on a clear, crisp autumn day.
Blue skies, golden leaves, and mild temperatures accentuate the beauty of this national treasure.
Most ads you see on this site are affiliate links. If you click through and make a purchase I'll get a small commission. So, thanks in advance for helping me keep bringing you the content you enjoy!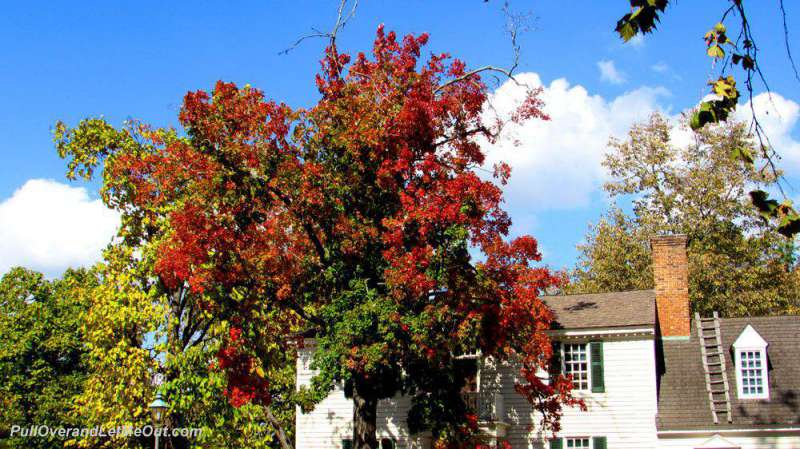 Colonial Williamsburg Restaurants
When hungry in Williamsburg, one needn't look far for sustenance.  Dining is truly a historic event in this town.  From fine dining, family meals, picnic tables,  to quick service there's a mealtime solution sure to please travelers in every group.
A favorite treat for visitors is a dining journey into the 18th-century at one of the historic taverns located in the colonial village.  The popular taverns such as The Kings Arms and Shields Tavern, serve local fare with a flare from the 1700's.  Guests are swept back in time to savor a meal that would no doubt please George Washington, Thomas Jefferson or other famous diners from days gone by.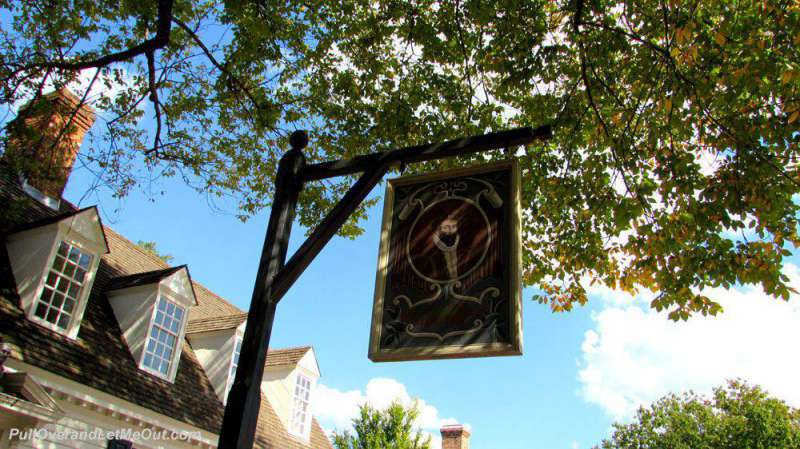 Enjoy an 18th-century meal in a historic location tailored for modern day tastes.
Best Field Trip Ever
I still talk about my fifth grade trip with the Girl Scouts and with good reason. Williamsburg is a blast for kids.
Rent a costume, ride in a carriage, spend some time in the stocks – there are a million memories and learning opportunities awaiting young visitors, school groups, homeschoolers, and history buffs of all ages.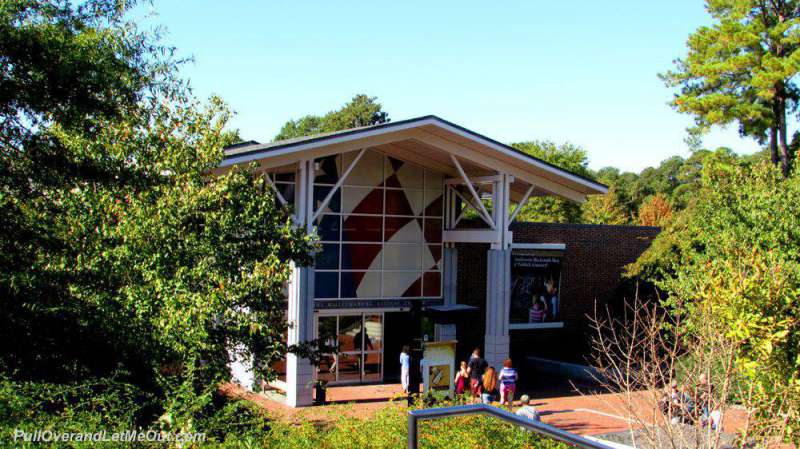 Colonial Williamsburg's Visitor Center is the place to begin your visit.
Start your day at the visitors center to gather information, plot your course, and take in the classic film, The Story of a Patriot, starring Jack Lord.  Made in 1957, it's the longest-running film in US cinema history. The 34-minute movie tells a fictional story based upon real events setting the stage for the things you'll encounter during your time in the village.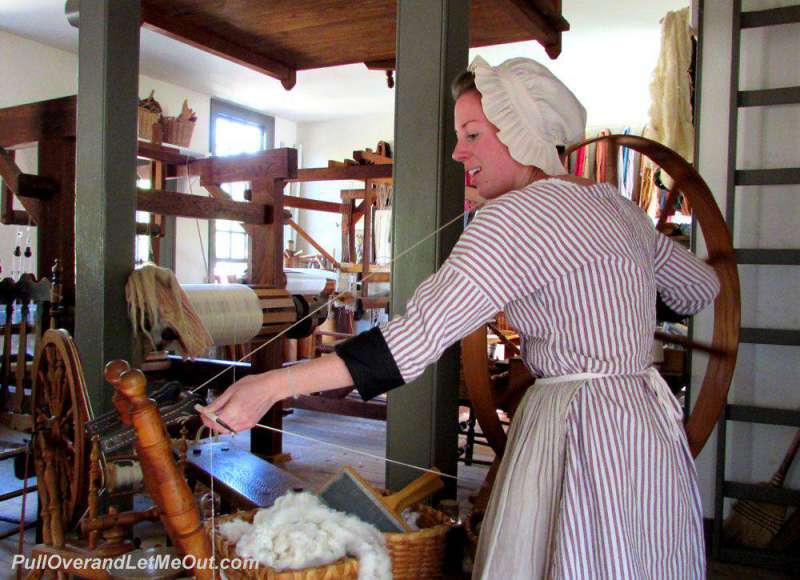 Costumed interpreters bring history to life in the colonial village.
 Williamsburg Hotels and Pancake Houses Galore
Name your price range and you're bound to find accommodations within close proximity of your destination. High-end unique properties, chain hotels, Vacation Rental by Owner, Bed & Breakfast, Resorts, budget, group accommodations, camping – there's a perfect place to stay that fits nicely into every traveler's budget.
Oh, yes, the pancake houses.  Traveling around town, it's impossible to miss the abundance of pancake houses dotting the streets.  This must be an indicator that a hearty breakfast is in order before venturing out for a full day of sight-seeing.
 

Surrounded By Fun Things To Do



There's more than just the colonial village to experience when you come to Williamsburg.  The real challenge is deciding where to begin.
Busch Gardens is open weekends in September and October. Each evening as the sun sets the atmosphere changes and Howl-O-Scream ensues; frightening and thrilling park guests.
Jamestown, the historic English settlement, is a short drive down the road.
The beautiful campus of William and Mary is down the street from the colonial village.
The Williamsburg Winery is nearby and opens for samplings.
Yorktown is a few miles away.
You're getting the idea now, aren't you?
You won't be bored in Williamsburg!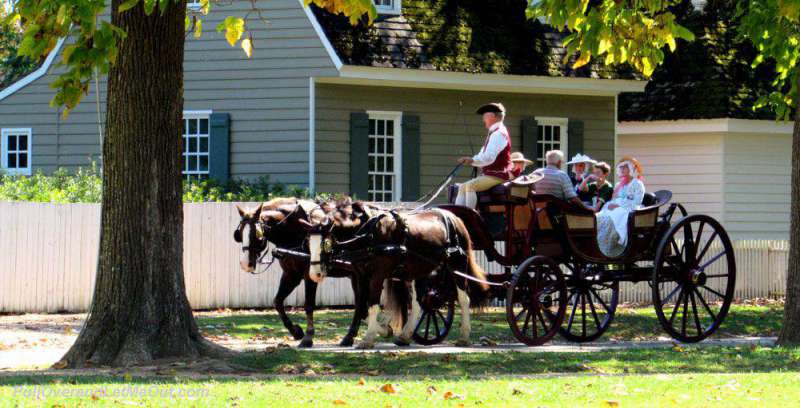 Take a carriage ride back through 18th-century Virginia.
When John D. Rockefeller, Jr. and his wife Abby envisioned and embarked on the restoration of this historic colonial village over 60-years ago,  I have to believe they imagined a beautiful fall day when Americans and visitors from around the globe would be drawn to this patriotic time capsule. And while Williamsburg certainly is beautiful all times of the year, there's something truly magical about fall in the Revolutionary City.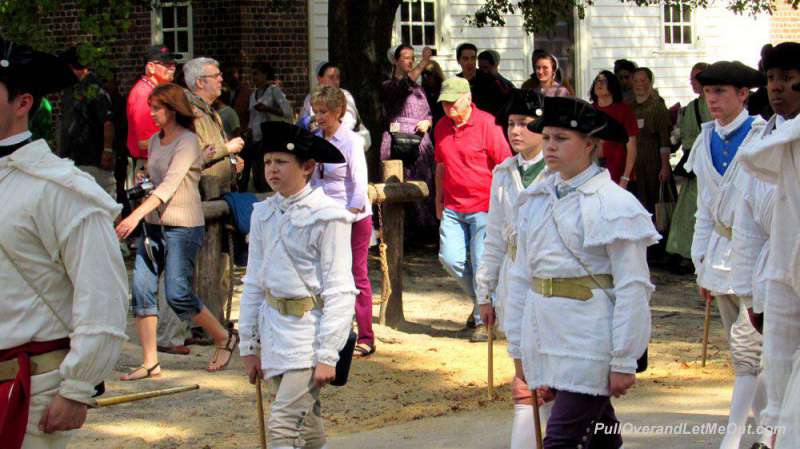 A colonial fife and drum band parades through the streets.
If you like this, please leave a comment below, post or share with your friends.
As always, Happy Travels!
IF YOU LIKE THIS, PIN IT FOR LATER!