Helen, Georgia is a re-creation Bavarian village nestled in the Blue Ridge Mountains of Northeast Georgia boasting a rich heritage linked to the Cherokee Indians and early settlers who came there in search of gold. It's also known as a recreation destination situated on the banks of the Chattahoochee River.
Summer months find the village teeming with tourists meandering in and out of shops or tubing on the river. Autumn welcomes visitors from around the world to Oktoberfest. Music from oompah bands fills the air as guests enjoy the autumnal celebration associated with the turning colors and harvest.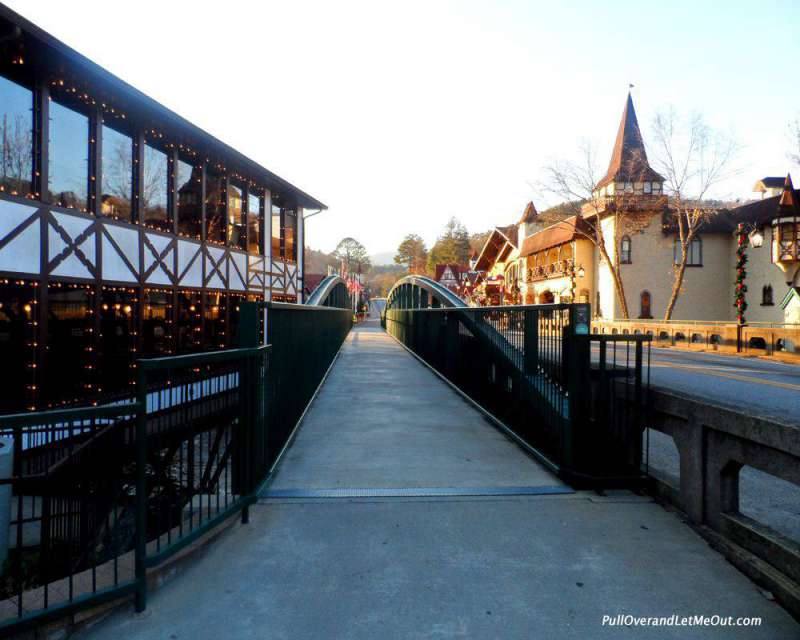 Despite the waning crowds and quieter streets, the cold weather months still offer plenty of entertainment in this charming mountain town.
Here are five fun things to do in Helen, Georgia during the holidays
1. Alpenfest 
Holiday entertainment is featured from Thanksgiving through December. The village is alight with holiday decorations. Although the streets aren't as busy as Oktoberfest, the shops are open and welcoming visitors.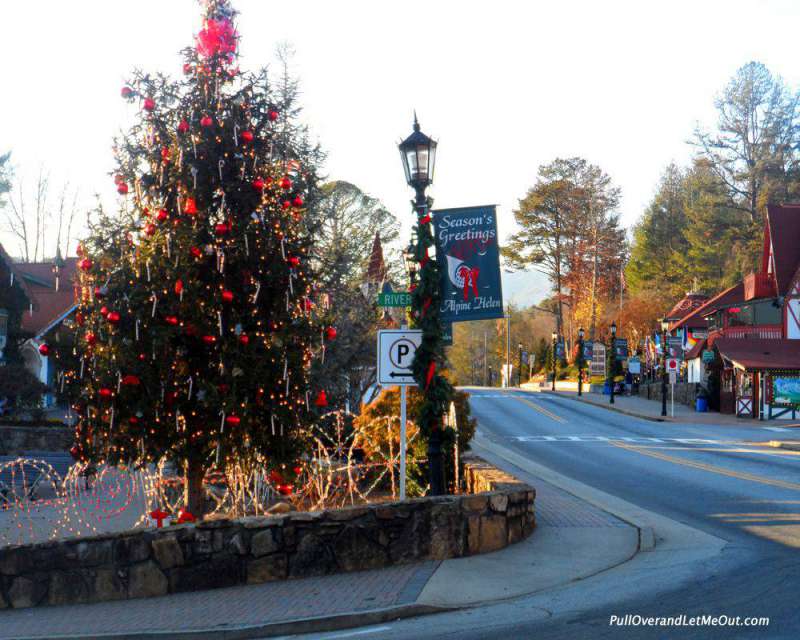 2. German Food  
There are several world class restaurants in Helen. This is the perfect time of year to enjoy an authentic German meal. Bordensee on Munich Street is an example of delicious Bavarian fare in a relaxing setting.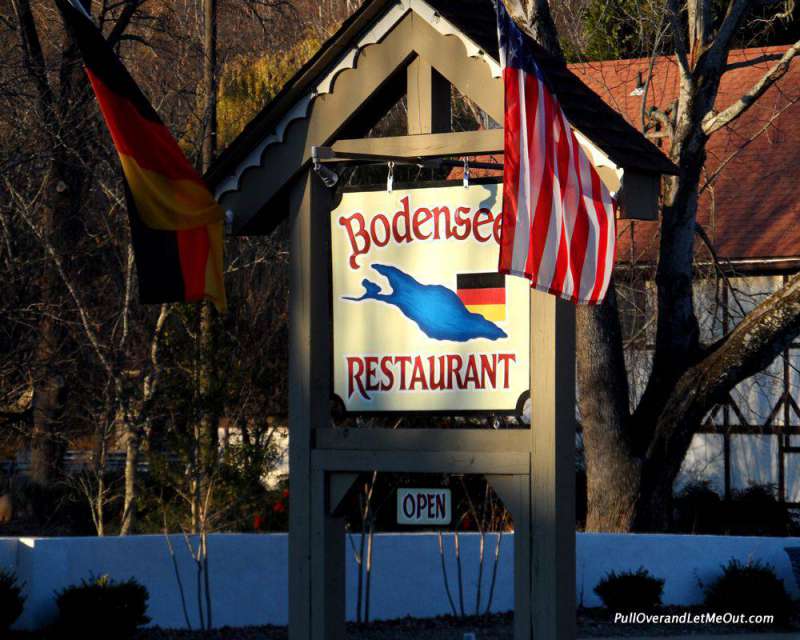 3. Carriage Rides
The clip-clop, clip-clop of horses can be heard throughout the holidays. Alpine Carriage Company offers carriage rides through the beautiful Alpine Village 7-days a week. A 20-minute ride is $7 for adults, $5 for children with a $20 minimum. Learn the history and hot spots of Helen as you sit back and enjoy the ride.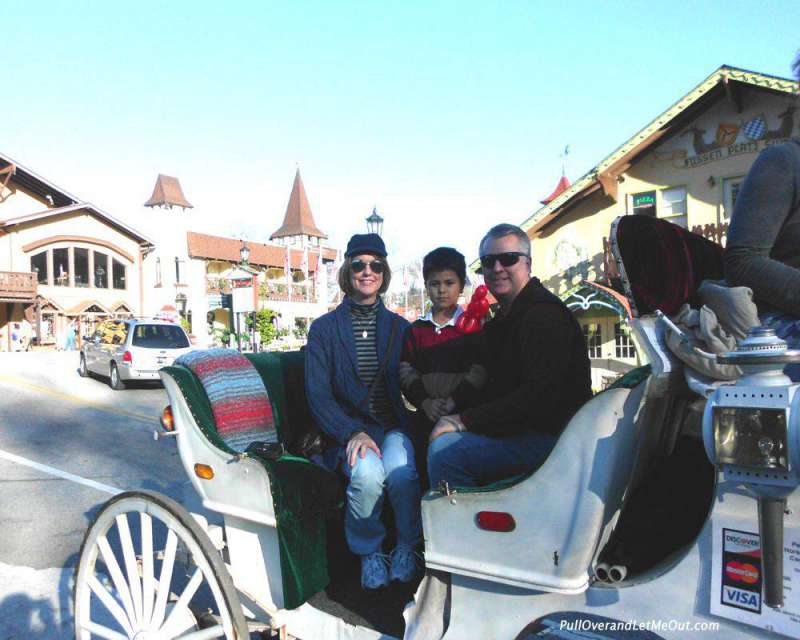 4. Visit A Winery
Habersham Winery sits on the Southern edge of town and serves up award-winning varietal wines made from grapes grown in Georgia. The winery, located in Nacoochee Village, is open daily for complimentary tastings and self-guided tours. In addition to their acclaimed wines, Habersham features a gift shop with specialty wine gifts and gourmet food. Stop in to learn the best recipes for Glühwein (mulling wine).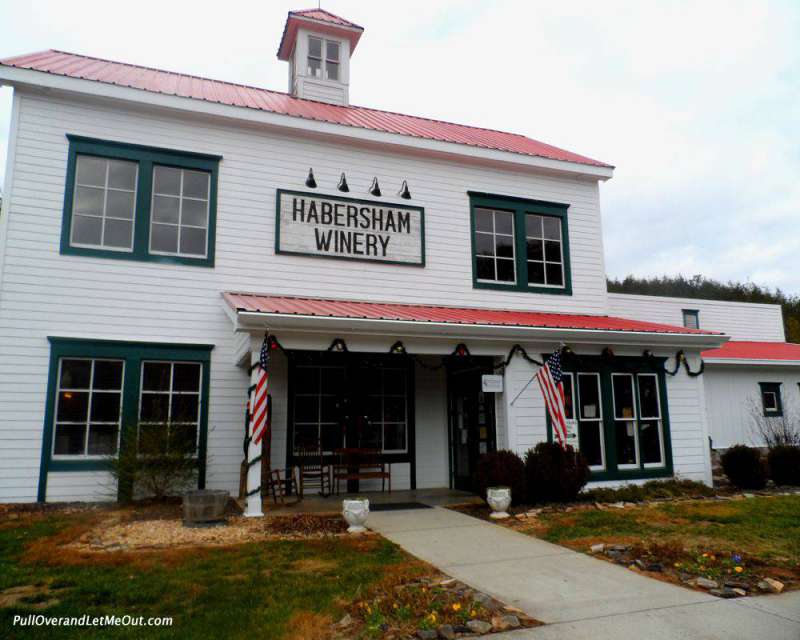 5. Holiday Lights
Alpine Helen is even more spectacular after dark. In addition to the restaurants and taverns, the town itself is decorated for the season. Stroll the streets, take a carriage ride or drive your own car to take in the Christmas lights in Helen.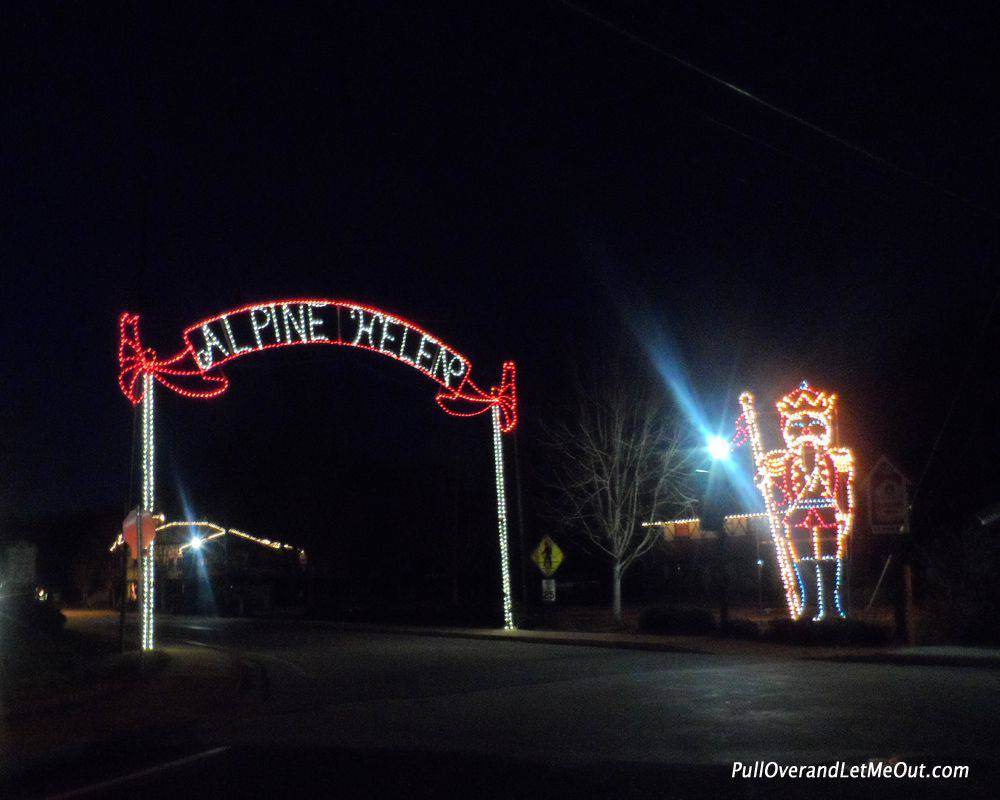 If you like this, pin it for later!