"Hands-on-History" is more than a catchphrase, it's a kids' delight at Mount Vernon.
George Washington's historic home on the Potomac comes alive for youngsters engaging them in action the moment they arrive. If a visit to the nation's capital is on your agenda a stop at the home of George Washington is worth the price of admission for families.
Gone is the stuffy old style of visiting our first President's home. Children visiting today's Mount Vernon enjoy a history lesson filled with play, dress up and adventure.
George Washington's Home, Mount Vernon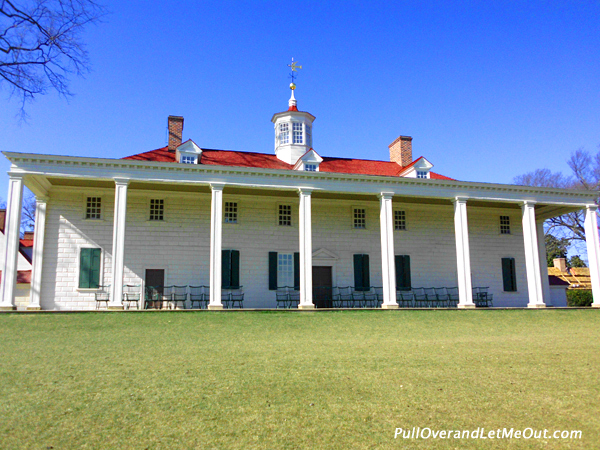 Most ads you see on this site are affiliate links. If you click through and make a purchase I'll get a small commission. So, thanks in advance for helping me keep bringing you the content you enjoy!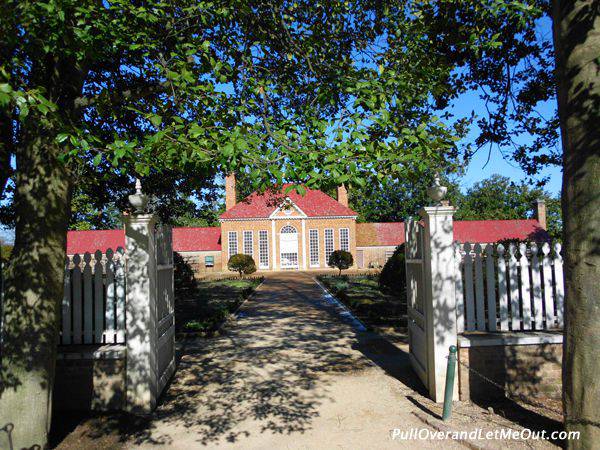 Upon arrival, tiny tourists are given an "Adventure Map" at the Orientation Center. Kids use the adventure map to find nine puzzle places at Mount Vernon. At each place, there's a clue to help solve a puzzle. The children enjoy solving the puzzle as they learn fun facts about George Washington and his home.

An Adventure Map
For example, clue number 4 "George Washington wanted his home to be handsome and impressive. He made the outside of the Mansion look like white stone. But the stone was very expensive, so Washington really had the outside made of long wood boards. The boards feel like a stone because sand was put in the wet paint."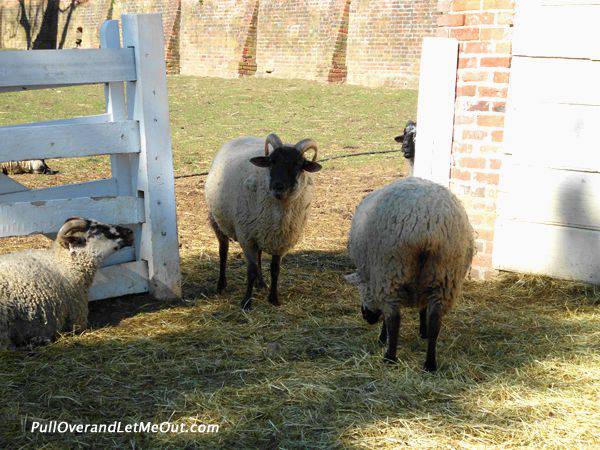 These and other interesting tidbits help kids solve the final puzzle. Even better, once your young tourist solves the puzzle he or she is eligible to receive a special 'prize' in the gift shop.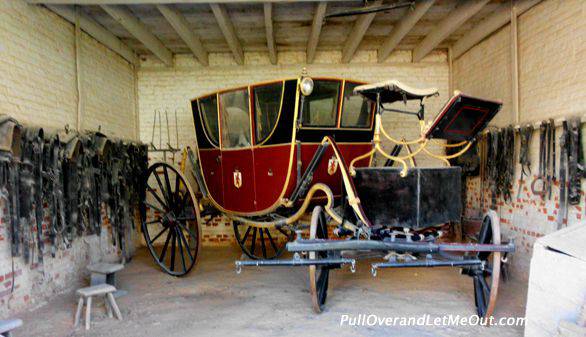 The Mansion Tour
Washington's home is restored based on a 1799 inventory taken at the time of his death. While the Mansion Tour is fascinating for youngsters, much more awaits discovery including; the outbuildings, Washington's tomb, the gardens, the slave memorial and burial ground, forest trail, pioneer farm site, Potomac River waterfront and wharf, and of course the shops.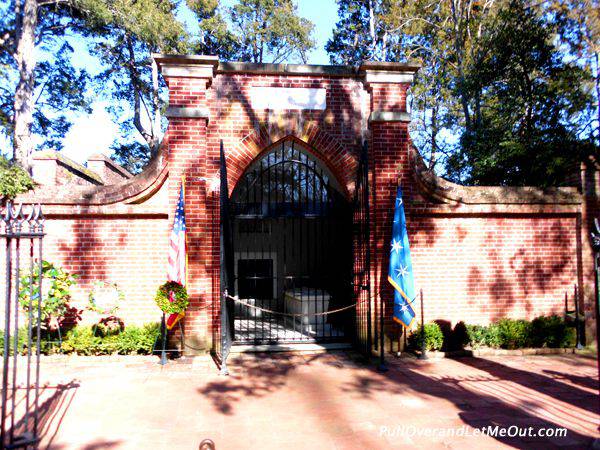 Hands-on-History At The Museum and Education Center
However, it's in the Donald W. Reynolds Museum and Education Center children are treated to an experience spanning George Washington's lifetime. As the visitor map states "The Education Center presents a multimedia experience that illuminates the detailed story of Washington's life."
23 gallery and theater spaces depict a timeline of George Washington's life and his accomplishments. Artifacts on display include items such as the sword Washington wore while an aide during the French and Indian War, a globe purchased during his presidency, Martha Washington's snuff box and even a pair of the first president's false teeth. Your small historians will be surprised to learn contrary to popular belief, they aren't made of wood.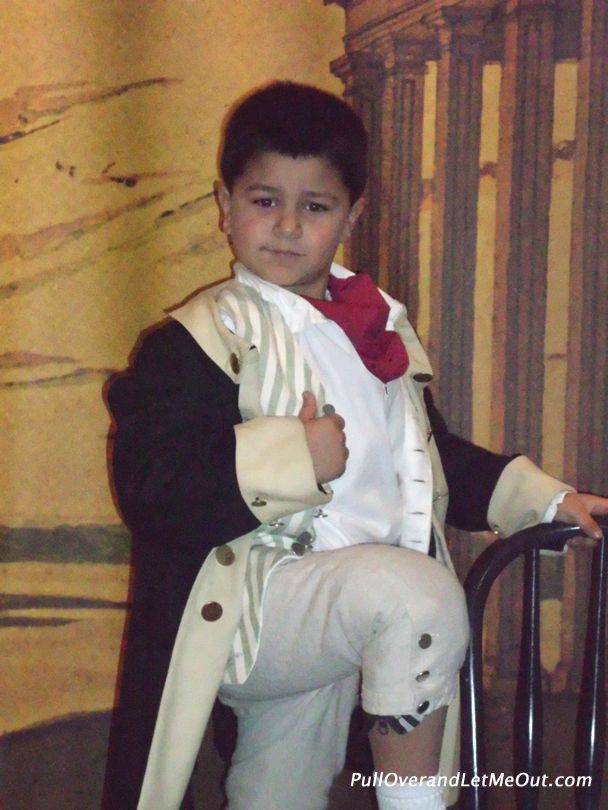 The 'Hands-on-History Room' in the Education Center is perfect for the youngest visitors to Mount Vernon. Children 8 and under are invited to color, play with toys popular in colonial times and dress up like George and Martha. The room is staffed by friendly employees to lend assistance and provide information. Additionally, there are historic figures on-hand performing around the Historic Area and daily wreath-layings take place at the tomb April through October. For greater detail and insight, an audio tour can be purchased at the museum to add narrative to your experience and it includes kid-friendly content.
Tips For Touring Mount Vernon
It's advisable to give yourself at least 3 hours to explore and enjoy this majestic estate. Tour tickets are sold for specific times for entry to the mansion. If you know your schedule in advance tickets may be purchased online allowing you to bypass the line at the ticket window. Adult tickets are $15, children ages 6-11 are $7 and under 6 are free.
According to the Mount Vernon website, the spring and summer months are the busiest but the estate is open 365 days a year and parking is free. There's also a food court offering quick meals or The Mount Vernon Inn serves lunch daily and candlelit dinners by reservation.
Washington's View Of The Potomac River
George Washington's home perched on a hill overlooking the Potomac River in Alexandria, VA is a standing tribute to the first president of the United States of America. Washington took a hands-on approach to his estate and to this day his touch can be seen throughout. Mount Vernon has been run by the Mount Vernon Ladies' Association since 1860 and the private, not-for-profit organization has lovingly cared for this national treasure. They have also assured that Washington's home may be enjoyed by visitors of all ages. As George Washington himself remarked, "No estate in United America is more pleasantly situated than this…."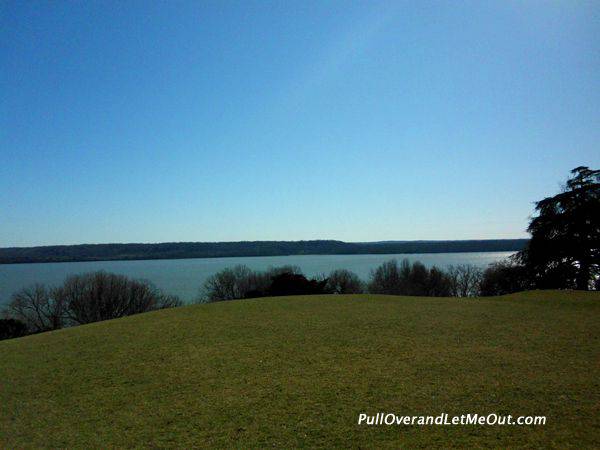 If you like this please share it with your friends.  And as always, Happy Travels!
Pin This For Later!