With third-grader in tow, I head to North Carolina's fifth largest city, Winston-Salem, to find a favorite field trip destination known as Old Salem.  If you've never been to Old Salem, think of Colonial Williamsburg but on a slightly smaller scale.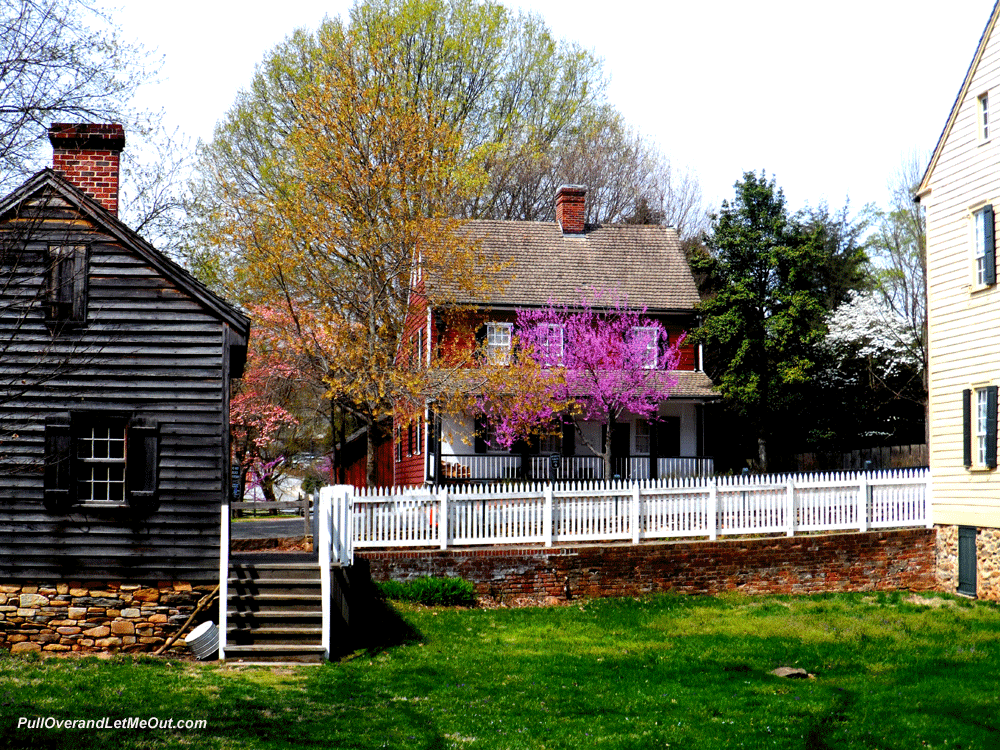 Old Salem in Winston-Salem, North Carolina
Most ads you see on this site are affiliate links. If you click through and make a purchase I'll get a small commission. So, thanks in advance for helping me keep bringing you the content you enjoy!
Visiting Old Salem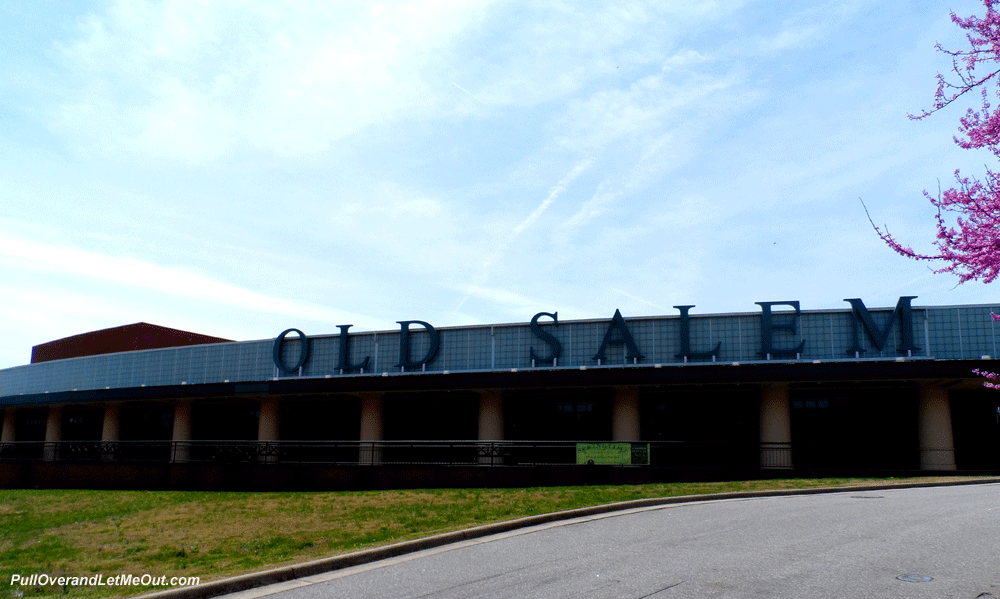 Start your tour at the Old Salem Visitor Center
Old Salem is a step back in time. The Moravian Village dating back to the late 18th century does an outstanding job of recreating the atmosphere and preserving the heritage of the settlers who came to North Carolina in pursuit of religious freedom.
The Moravians, a denomination of Christians originally from what is today the Czech Republic, migrated to North Carolina from Bethlehem, Pennsylvania in 1753 and developed the 100,000- acres of land first known as "Wachovia." These settlers brought with them their faith and way of life which played a significant role in North Carolina's history.
Exploring The Village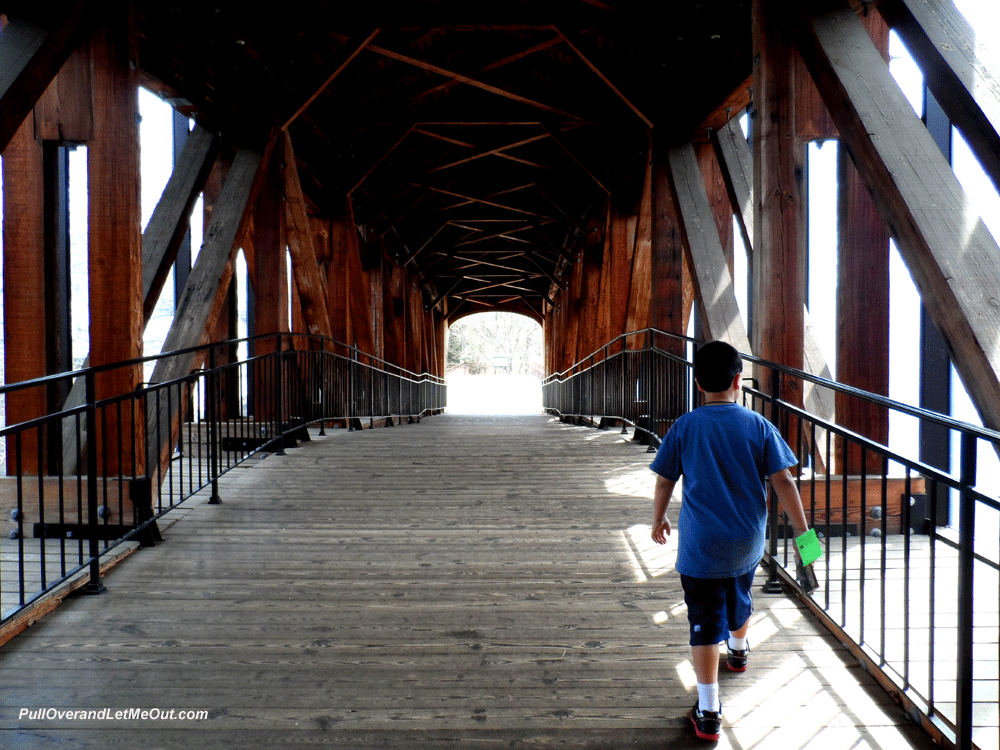 Cross over the Heritage Bridge into the village.
We begin our visit at the Old Salem Visitor Center.  There's a brief film recounting the story of the settlers and the village.  From here we advance with the map in hand across Heritage Bridge – transporting us back in time into the historic village.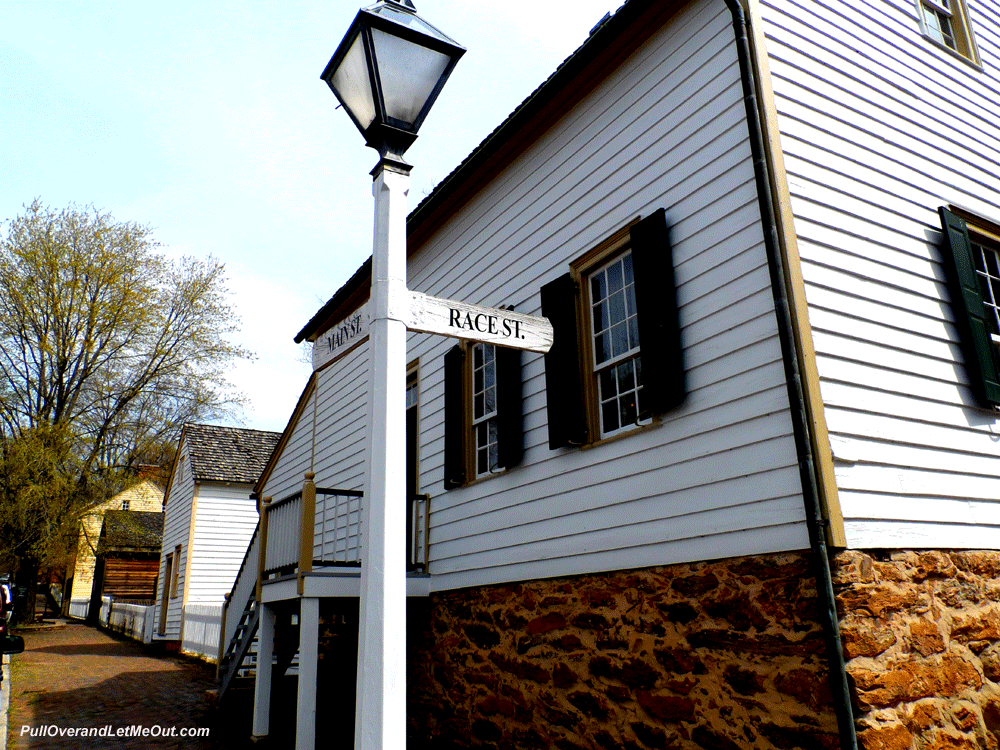 There are still many private homes and gardens in Old Salem
The old buildings, cobblestone sidewalks, and interpreters wearing traditional Moravian clothing welcome us as we begin our self-guided tour.
There are several interesting stops to make along the way such as the gunsmith's shop, the shoe maker's house, the Single Brother's House, and the apothecary.  Additionally, there are multiple gardens to stroll as well.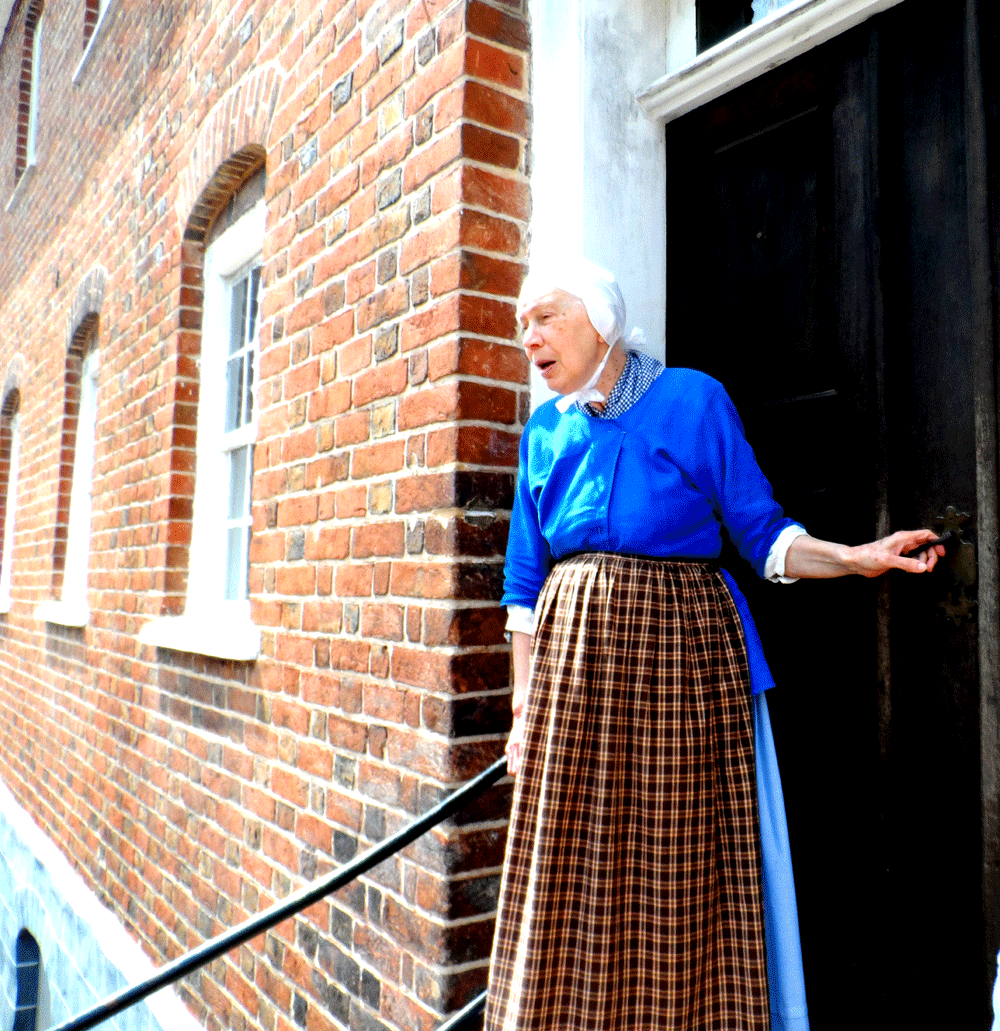 Guides in Moravian costume from the late 18th century welcome visitors.
Today our favorite stop is made at the site of the oldest standing African American church in North Carolina.  Our tour guide is exceptional and we are fascinated as she takes us along – telling the tales of the church, its congregation, the graves and of the site of an archaeological dig.
Old Salem Restaurants
Old Salem is also full of tasty treats.
The Old Salem Tavern dates back to 1816 and offers a selection of traditional and modern fare for lunch and dinner.  There's also a sandwich shop located at the Winkler Bakery.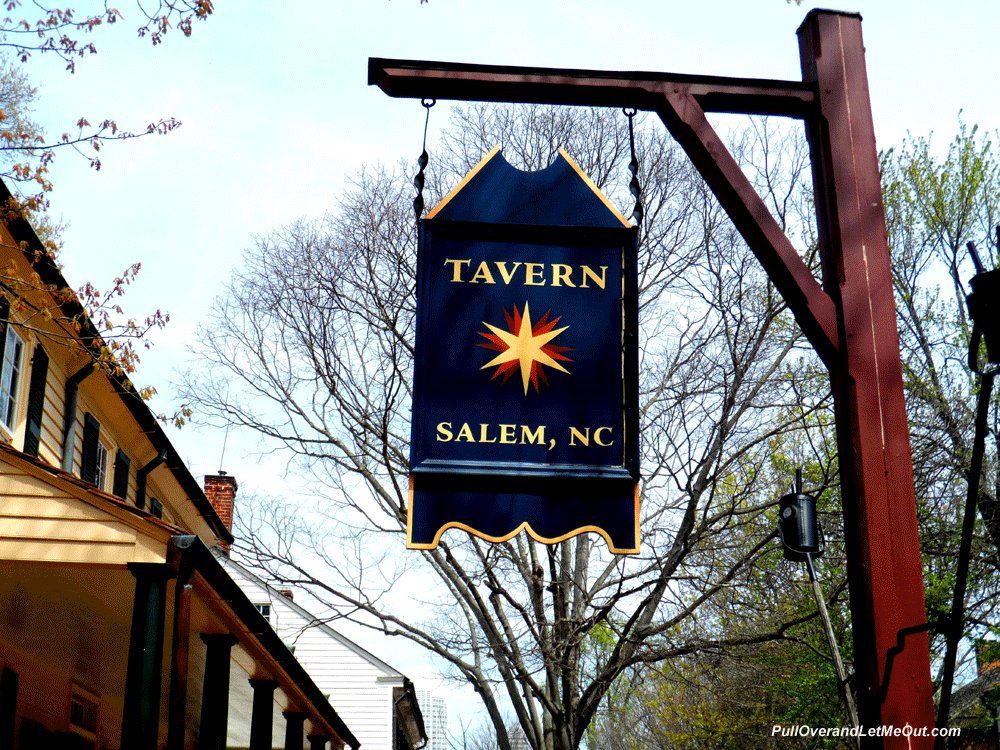 The Tavern in Old Salem is open for lunch and dinner.
Speaking of the Winkler Bakery –  Old Salem is the nexus of the Moravian Cookie Trail.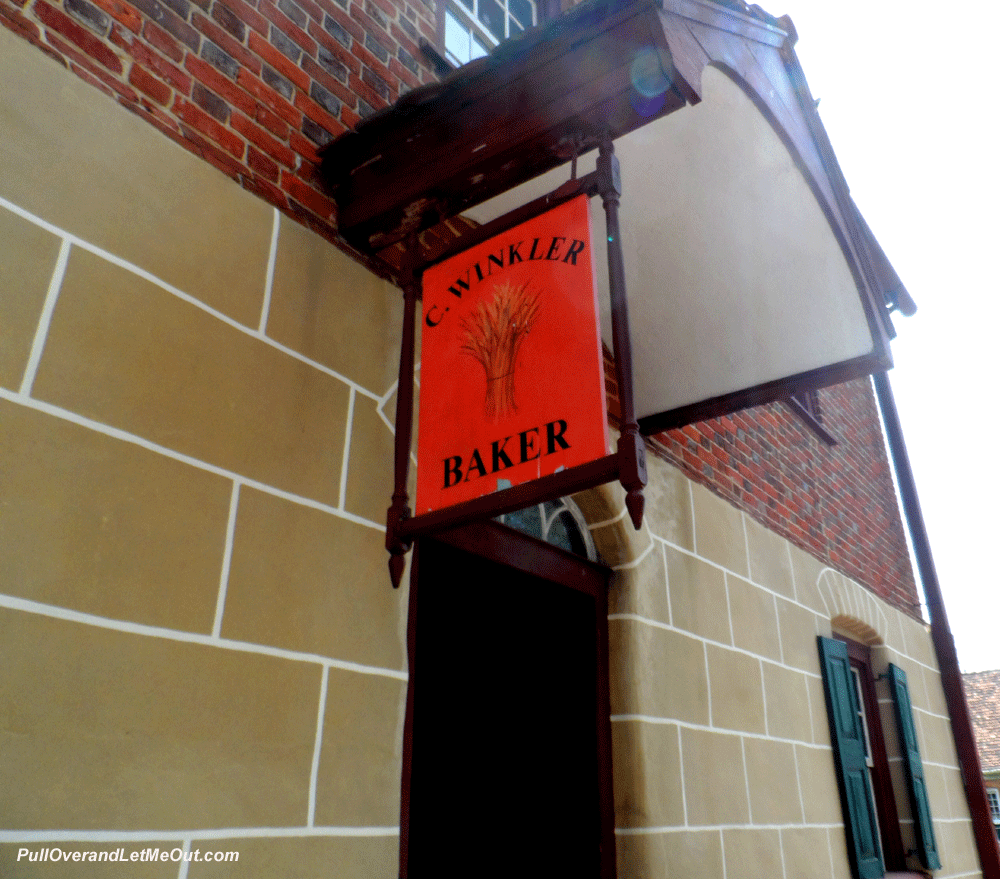 Built in 1800, visitors may observe demonstrations and purchase fresh-baked goods at the Winkler Bakery.
Moravian cookies are still baked in the 200-year old, wood-fired oven at the Winkler Bakery.  If you've never tried a Moravian cookie, you simply must.  Moravian cookies are delicious, whisper-thin and like no others, you'll find.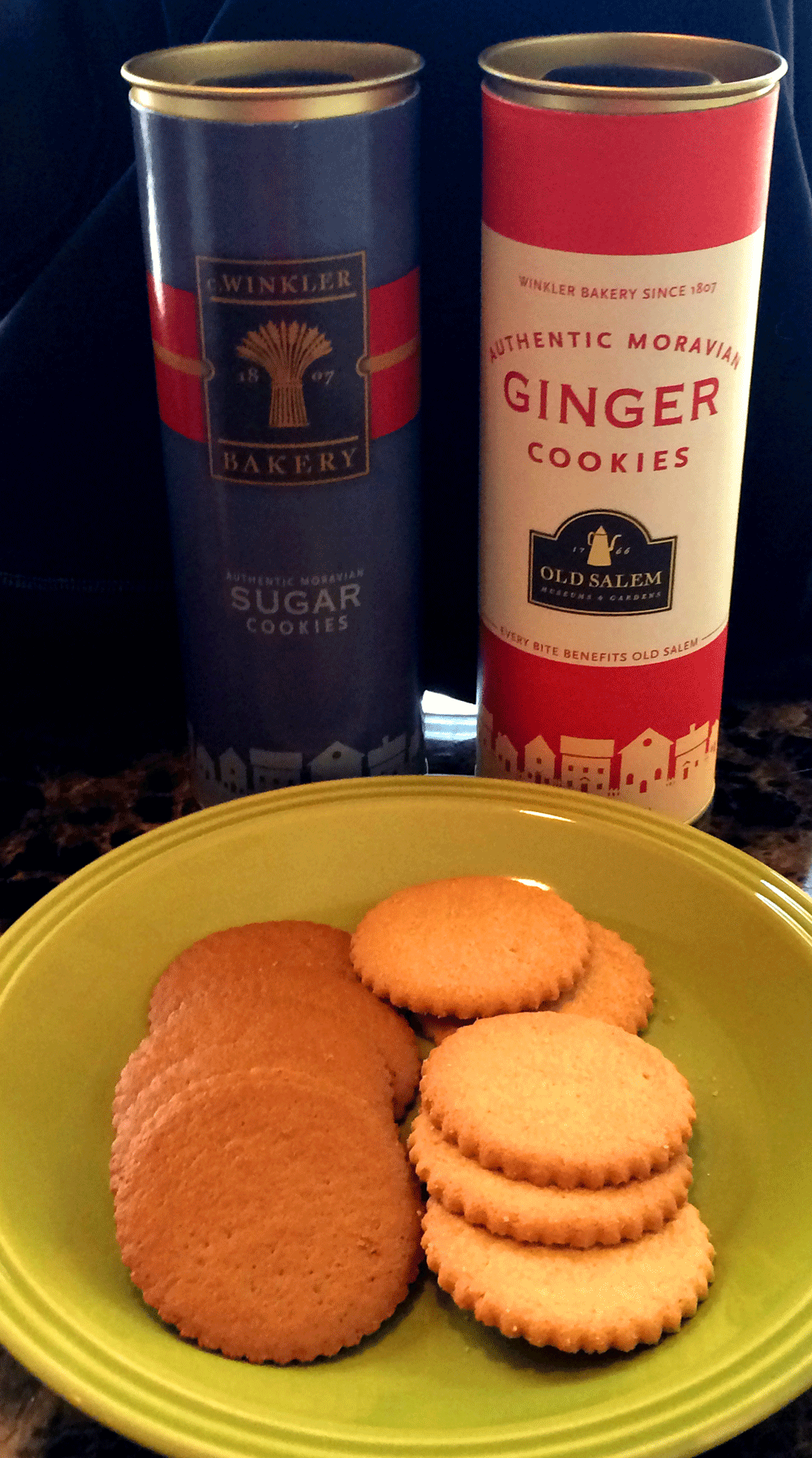 Authentic Moravian cookies are a must-try when visiting Old Salem.
A visit to Old Salem can be tailored to suit your schedule and interests. The beauty of this tour is you can spend as much or as little time as you like, it's up to you.
There are a couple of different ticket prices procuring various levels of access.  You can even save a little money by purchasing your tickets in advance online.
I've already decided we should return later this year. The holidays are especially beautiful in Old Salem and there are many holiday-themed activities and programs.
It's always a good idea to consult the Old Salem website before visiting to learn about special events.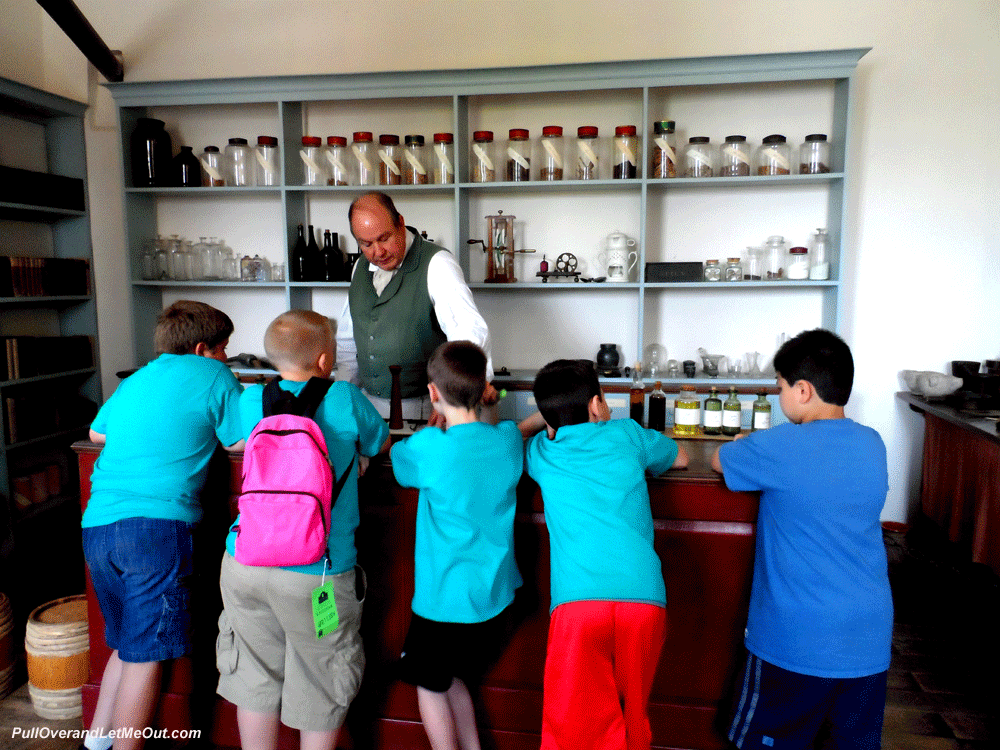 A visit to the apothecary is always educational.
As is the case with most of our "Mommy and Me" trips, I would have enjoyed staying a little longer at a few of the buildings in the village but it was a fun time nonetheless.  This is a family-friendly tourist attraction providing flexibility to travelers, enabling them to customize a visit to fit their travel style.
That's always a good thing.
Old Salem Museums and Gardens
600 S. Main Street 
Winston-Salem, North Carolina  27101
336-721-7300
visitwinstonsalem.com
If you liked this please share it with your friends or leave a comment below.
As always, Happy Travels!
IF YOU LIKE THIS, PIN IT FOR LATER!