Considering a family vacation to Charleston?
There's so much to do in Charleston, you're likely to have a tough time deciding where to go first.  This gorgeous coastal town offers unlimited possibilities for family fun, certain to keep young ones entertained.
Here are seven fantastic options that will keep parents and young travelers happy.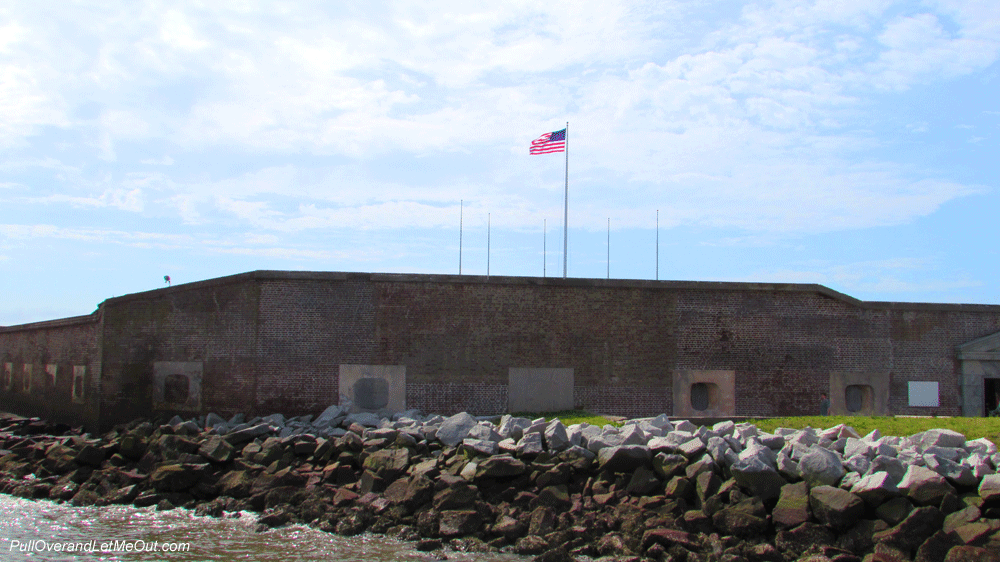 Catch the boat and take the journey across the bustling Charleston Harbor to Fort Sumter.
Kids will enjoy the journey as much as the experience of visiting the historic fort. While at the fort, listen to park rangers tell the history of this important location that played a role in both the American Revolution and the Civil War.  It's also a wonderful spot for exploring.
If you're not really into history, this may not be your cup of tea, but the boat ride and the fort are pretty cool.  If you are a history buff, just being in such a significant historic location is awe-inspiring.
Wear comfortable shoes, bring a water bottle and sunblock, and allow a few hours to take this tour.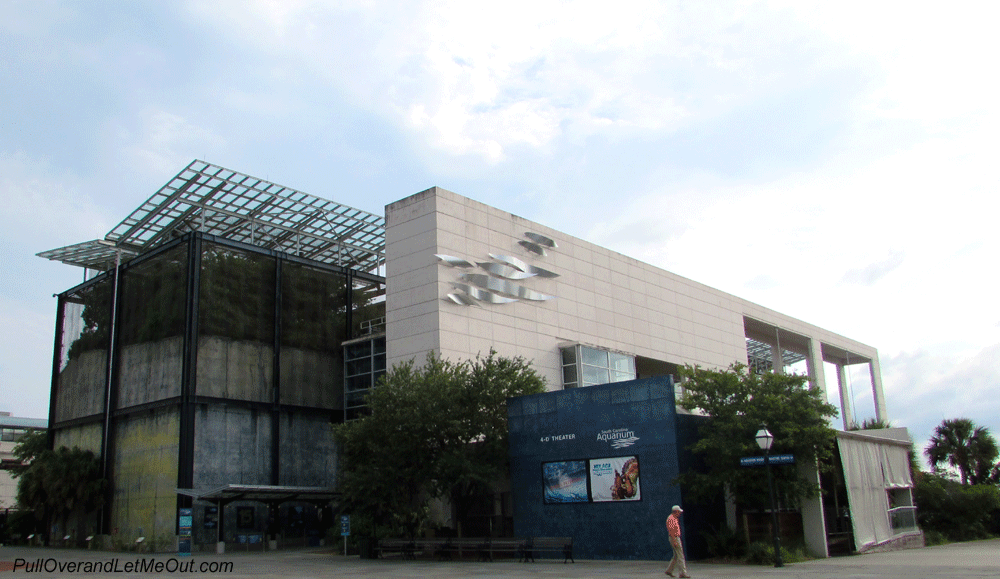 Kids love the South Carolina Aquarium.  Located in Liberty Square, this is an exciting, interactive, fun-spot. Young visitors will enjoy hands-on experiences like touching starfish, sea urchins, stingrays and sharks – perfect for tactile learners.  They can take a trip through Madagascar, visit with lemurs, and get their passports stamped!
The museum also features a sea turtle hospital and multiple 4D movies which can be viewed when you purchase an upgraded admission ticket. This is a family-friendly adventure the kids will remember for years to come.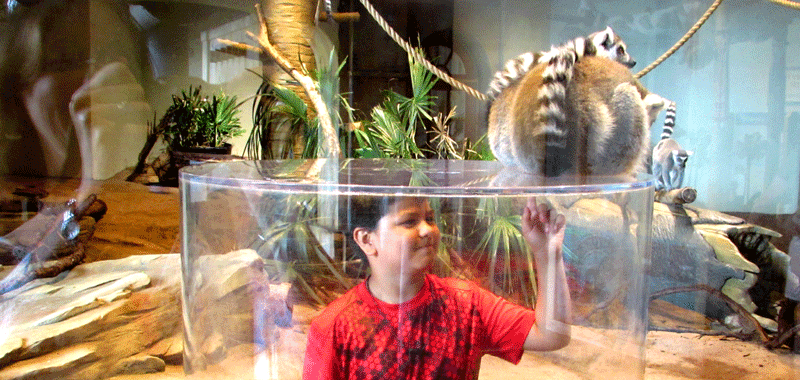 Kids can get up close and meet the lemurs at the South Carolina Aquarium in Charleston.
3.  Charleston City Market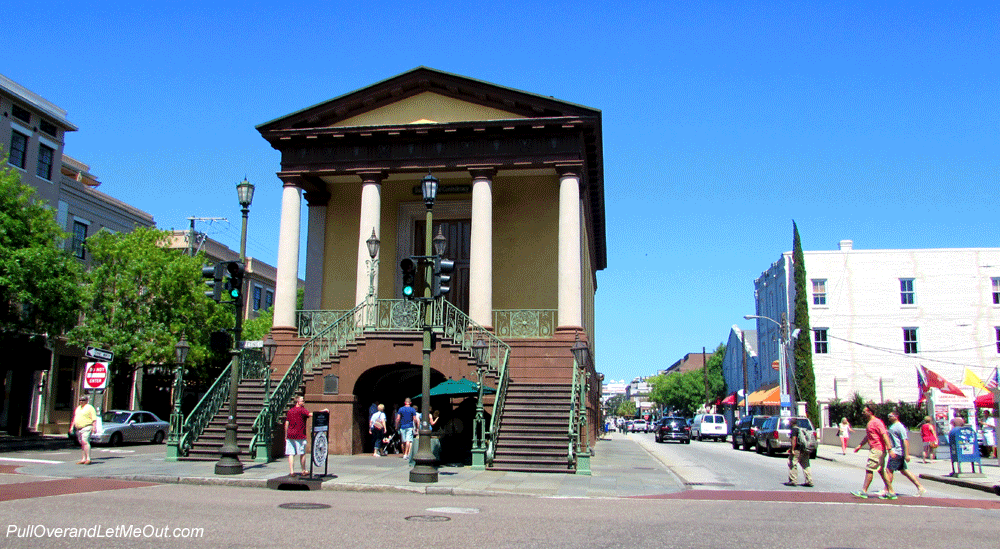 If the young ones are up for a little bit of walking, the
City Market
is perfect. Established in 1807, the market is Charleston's #1 most visited attraction.  Visitors can stroll through the open-air market, watch sweet grass baskets being made, see unique items artisans and vendors are selling, and visit the many shops along the way. The market is a great place to find the ideal souvenir or to enjoy the local cuisine.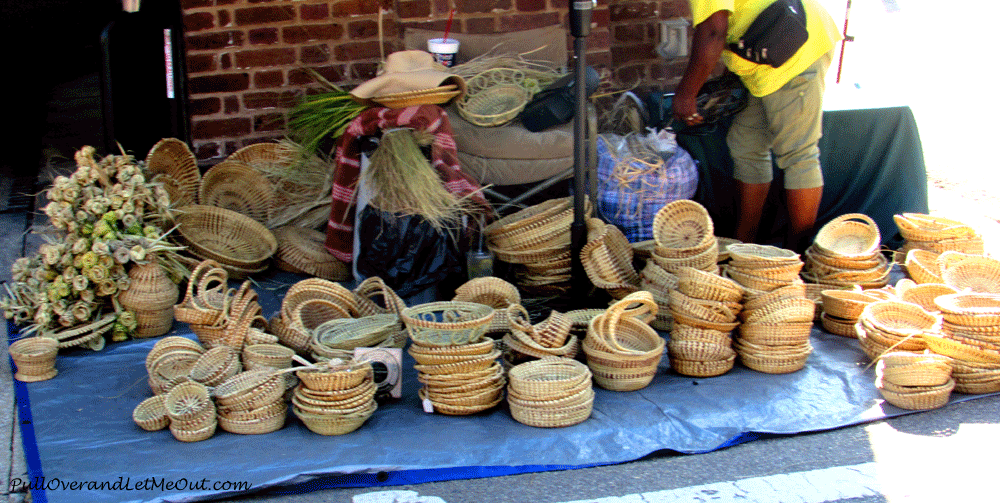 Kids will be fascinated watching the artisans creating sweetgrass baskets at the City Market.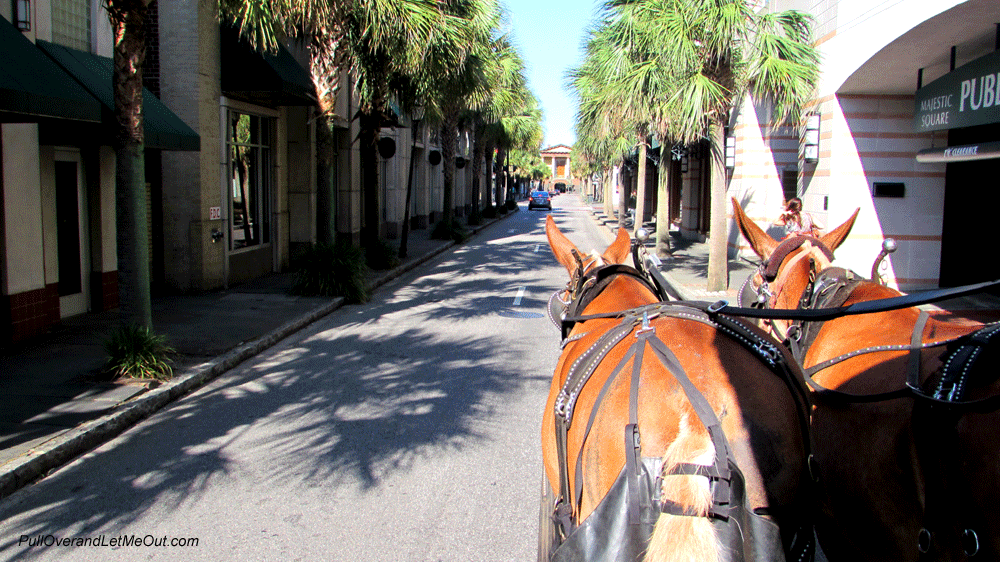 By far, the most fun way to get around Charleston is a carriage ride.  You can make a reservation ahead of time, or take a chance and go on down to the City Market where the tours commence.
The tours are tightly regulated by the city and the animals are well-cared for.  Details such as where the tours go, how often the horses or mules get a break, and even clean-up is structured to assure the city's animals and humans are content.
The guides are experts on the city and its history.  In fact, our tour guide had just completed her master's degree at the College of Charleston.  The tours are a fun way to learn and kids will come away with interesting facts they can impress their friends with. Facts like, what's the difference between a graveyard and a cemetery?  A graveyard is beside a church, a cemetery isn't.
Arrive early for your tour and meet the mules or horses who will be pulling the carriage. Our carriage was powered by Carter and Cash.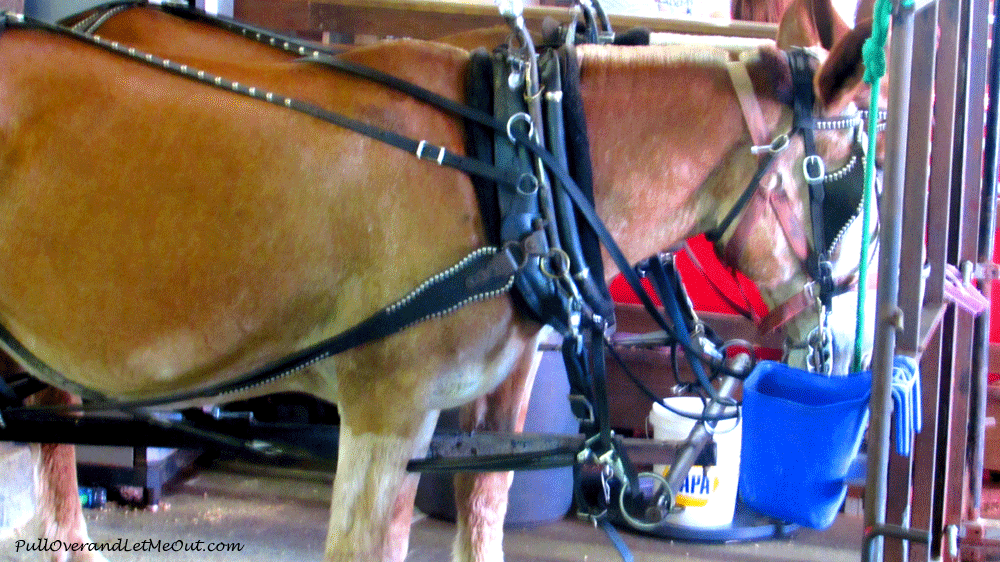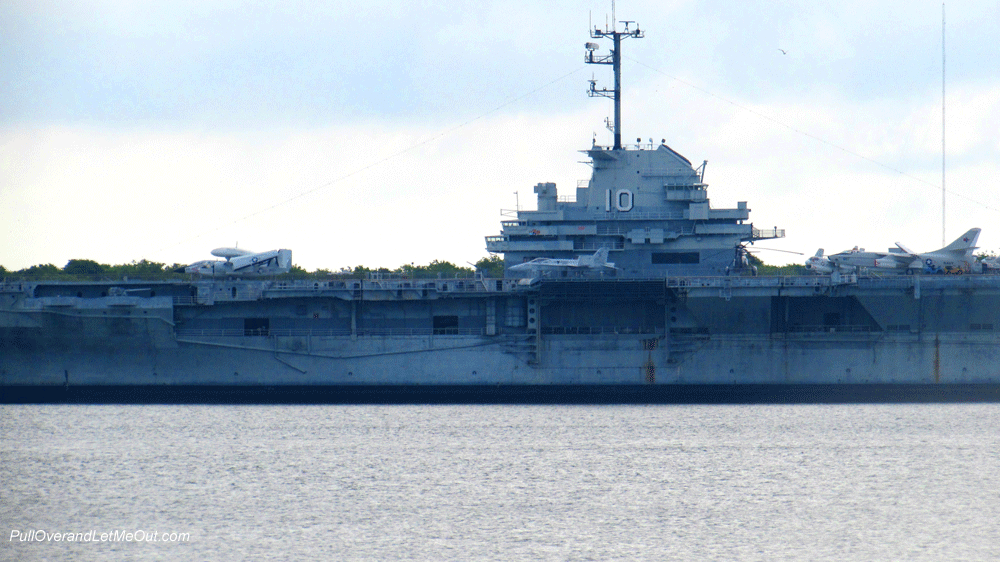 Patriots Point sits across the harbor at Mt. Pleasant.  This is South Carolina's number 1 heritage attraction, the home of the USS Yorktown, and the fourth largest naval museum in the country.  It's also a fantastic location for youngsters to have fun and learn.
Patriots Point has 29 aircraft on display from conflicts from WWII to present day operations. Aviation enthusiasts will have a blast aboard this aircraft carrier museum.   Speaking of museums, Patriots Point is home of the Congressional Medal of Honor Society and their official Medal of Honor Museum.  In addition to the aircraft and the museums, Patriots Point boasts one of the largest education and overnight camping programs in the nation.
With so much to do, you'll want to plan ahead and make sure you've given yourself enough time to spend exploring this popular destination.
6.  Charleston Restaurants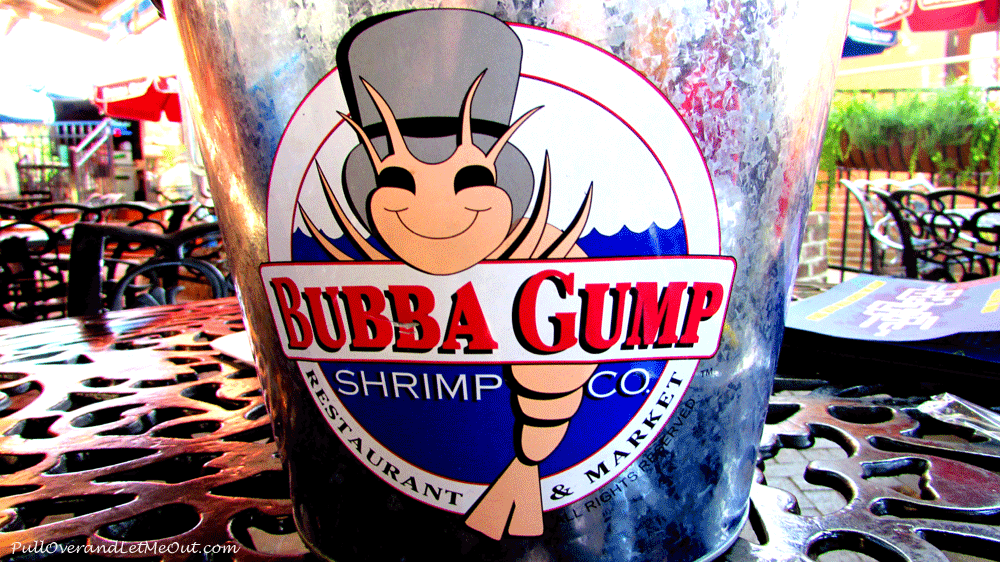 Charleston is renowned for its culinary scene and there are plenty of places that cater to younger appetites.  Depending upon the age and what you're looking for, you can find something to accommodate the crowd.  From haute cuisine to a more familiar chain-style experience, there are literally hundreds of restaurantsin Charleston to select from.
That being said, know your crowd, your budget, and call ahead to make sure you won't have too long of a wait.  We found a fun outdoor play area to pass some time before our meal at Bubba Gump's down at the City Market.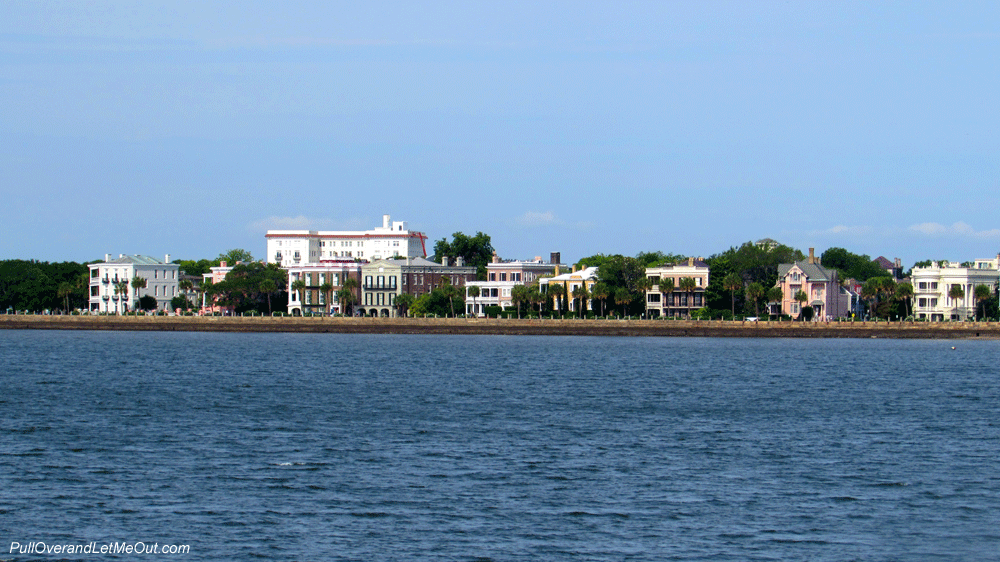 If the heat and humidity have you looking for a way to cool off, there are several beaches close at hand. Folly Beach, Isle of Palms, Sullivan's Island, Kiawah Island, and Seabrook Island are all within a short distance of historic Charleston.  Spend a day or an afternoon at one of these pristine beaches along the Atlantic.
If you're interested in leaving the sandy beaches and hitting the water, there are dolphin tours, kayak tours, and sunset tours, and many other water tours to choose from.
Whatever your children enjoy doing on vacation, you're sure to find something to appeal to young travelers while visiting Charleston.  When I asked my son what his favorite thing about Charleston was, he said, "Being able to walk to just about everything."
I agree.  Charleston offers plenty of variety and it's a  family and foot-friendly city.