I take great pleasure in visiting small town museums. They fascinate me and the staff are typically there because they love what they do and love sharing information with visitors. I recently discovered a gem of a museum in Smithfield, North Carolina dedicated to Hollywood legend, Ava Gardner.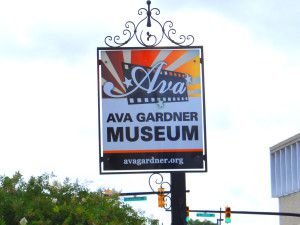 While visiting her older sister in New York City her brother in law, a professional photographer, hung a portrait he took of her in his shop window. That photograph lead to her discovery and launched Ava Gardner's Hollywood career.
The museum tour starts with a 17-minute video. The video is a comprehensive over view of Ava Gardner's life. Filled with interviews and film clips detailing her humble beginnings it tells the tale of her discovery, romances, career and final years. The film is a wonderful synopsis of the story of a small town girl who became a Hollywood legend.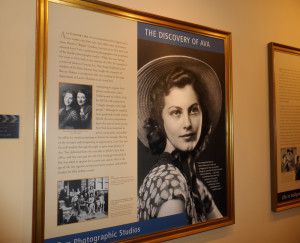 Whether you're a long-time Ava Gardner fan, a classic film buff or if this is the first time you've been introduced to the Tinseltown legend, you'll come away with a greater understand of who Gardner was.
From the moment you walk in the door you're softly serenaded by crooner Frank Sinatra. Sinatra and Gardner were married from 1951 to 1957 and Ava considered Old Blue Eyes to be the "love of her life."
Sinatra was her third husband and their romance filled the pages of gossip columnists such as Hedda Hopper and Louella Parsons.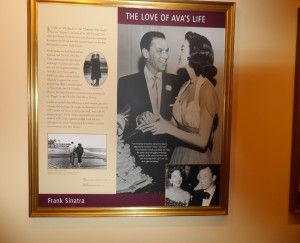 Gardner is even credited with getting Sinatra his big break by lobbying for him to play the part he won the Oscar for in "From Here to Eternity."
The museum is replete with memorabilia and artifacts belonging to the star of the silver-screen.
The self-guided tour travels the time line of Gardner's life. Displays include photographs, scrapbooks, movie posters and many of Gardner's exquisite gowns and costumes from her movies as well as her awards.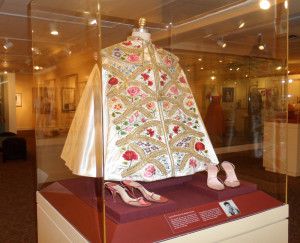 I was transfixed looking at her gowns. Not because they're beautiful, which they are, but because she had an 18-inch waist.  With her dainty figure and stunning beauty, it's no wonder her first husband, Mickey Rooney, described her as the most beautiful woman he'd ever seen.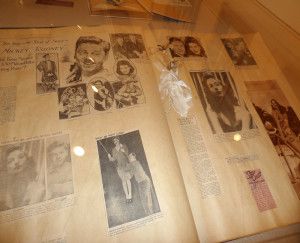 Additionally there are collections of personal items such as china, jewelry, fine art and artifacts that belonged to Sinatra.
Also housed in the museum is a collection of portraits by Dutch artist, Bert Pfeiffer. Although he never met Gardner, she was a favorite subject and he painted her portrait repeatedly.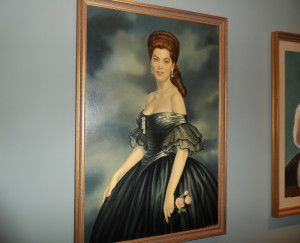 Smithfield is a charming town with a Mayberry quality and it's apparent there's great pride for their hometown girl.
Gardner never forgot her North Carolina roots and upon her death in London in 1990 she was returned home to be laid to rest. She's buried alongside her parents and siblings about a mile from the museum at Sunset Memorial Park.
As far as museums go, this one is informative, designed well and a fitting tribute to the star. If you find yourself driving the I-95 corridor in North Carolina – by all means take exit-95 and spend an hour at the Ava Gardner Museum in Smithfield.
Ava Gardner Museum
325 E. Market Street
Smithfield, NC
919-934-5830
Side note: Downtown Smithfield features several eateries and restaurants. I had lunch at the Cakery. The Cakery has wonderful sandwiches and delicious cupcakes and treats. Oh yes, friendly service too!
If you like this, please share it with your friends.  And as always, Happy Travels!