Nothing fuels my desire to travel more than reading a book that transports me to a different place. When the narrative pulls me in and I find myself identifying with the characters or picturing myself in the setting, that's when I know a book has ignited a spark. Over the years, I've read many books that have either inspired me to travel or have influenced me to add another location to my bucket list. With that in mind, I reached out to readers and other bloggers to ask them to share their favorite reads. As a result, I've compiled a list of books I've read or others have suggested. This post is for the bibliophiles out there; here are 21 books that inspire wanderlust.
Pull Over and Let Me Out List of Wanderlust Books

 
1. Fire Works Over Toccoa
I attended a writers conference in Georgia a few years back and had the chance to hear author, Jeffrey Stepakoff speak. After listening to his talk, I bought his book. He's one of those under-the-radar writers with an impressive resume, which includes screenwriter for Dawson's Creek. (You know I love that show) Fire Works Over Toccoa is a touching story of first love set in the small town of Toccoa, Georgia during World War II. It's Stepakoff's debut novel, but it's one that's stuck with me and made me want to travel to the North Georgia mountains.
Most ads you see on this site are affiliate links. If you click through and make a purchase I'll get a small commission and it won't cost you any extra. So, thanks in advance for helping me keep bringing you the content you enjoy!
2. Love On the Rocks: A Positano Tale
From time to time I'm sent books to read and review. Love on the Rocks is one such book that really pulled me in. Author, Catie Costa tells a heartwarming story of friends who spend the summer in Positano on Italy's Amalfi Coast. There's plenty of adventure, loads of humor and of course romance. This charming book has put Positano on the bucket list for me. Oh, and they drink a lot of prosecco in the story, so naturally, I now enjoy that too!
3. The Collected Poems of W.B. Yeats
This one is for poetry lovers. It's a wonderful collection of W.B. Yeats best poetry. Yeats was famous for writing about his beloved Ireland and in particular Sligo. Thus, after reading his works, I made my way to the Yeats Country in Ireland.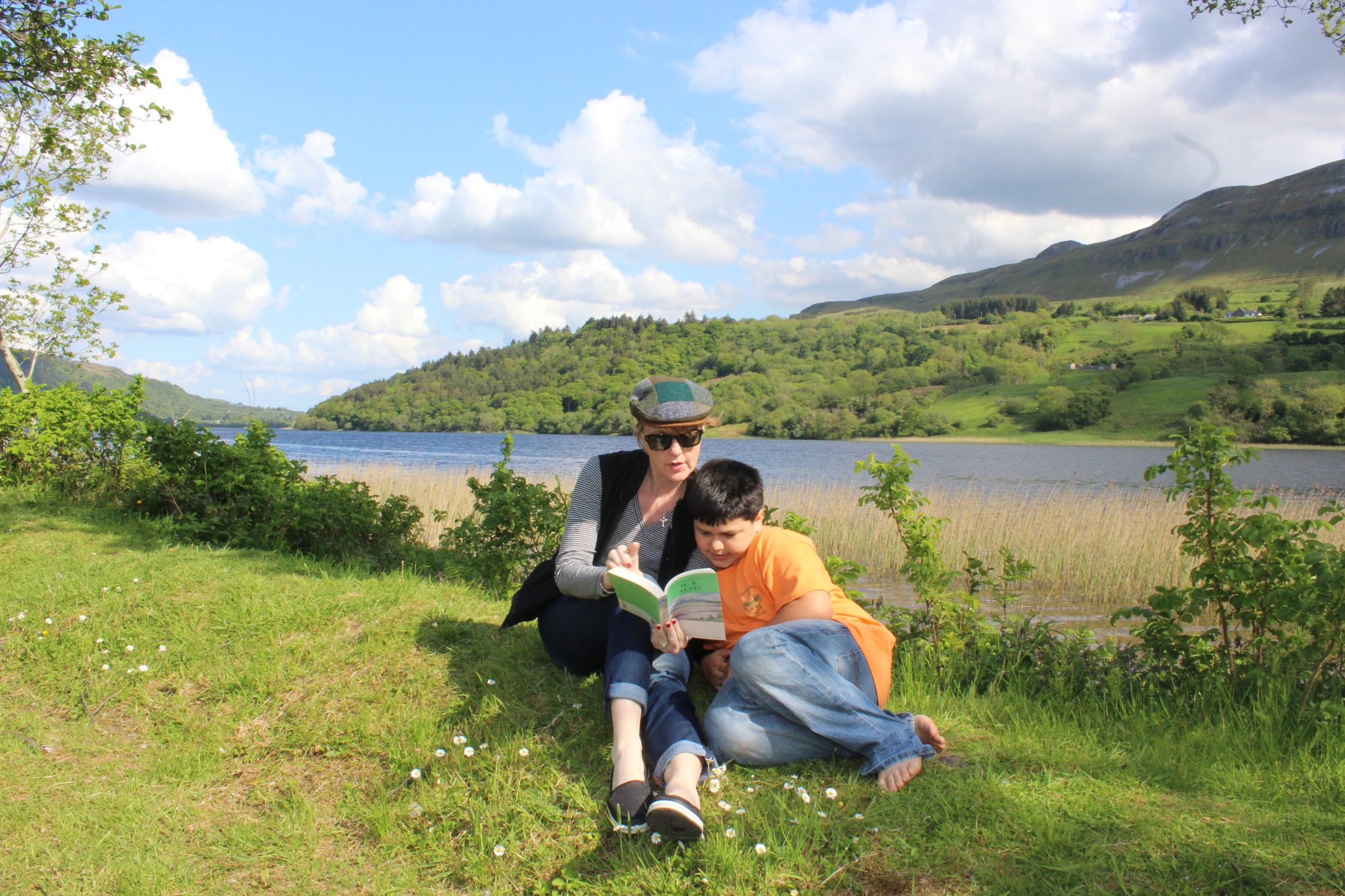 4. Folly Beach
Dorthea Benton Frank knows the Lowcountry of South Carolina. It's virtually hers, or as fellow author Pat Conroy put it, the Lowcountry "is her personal literary property." Folly Beach follows the main character Cate on a journey back to her childhood home and ultimately proves, you can go back. I loved this book so much, I spent a week at Folly Beach writing. Now that's a true inspiration!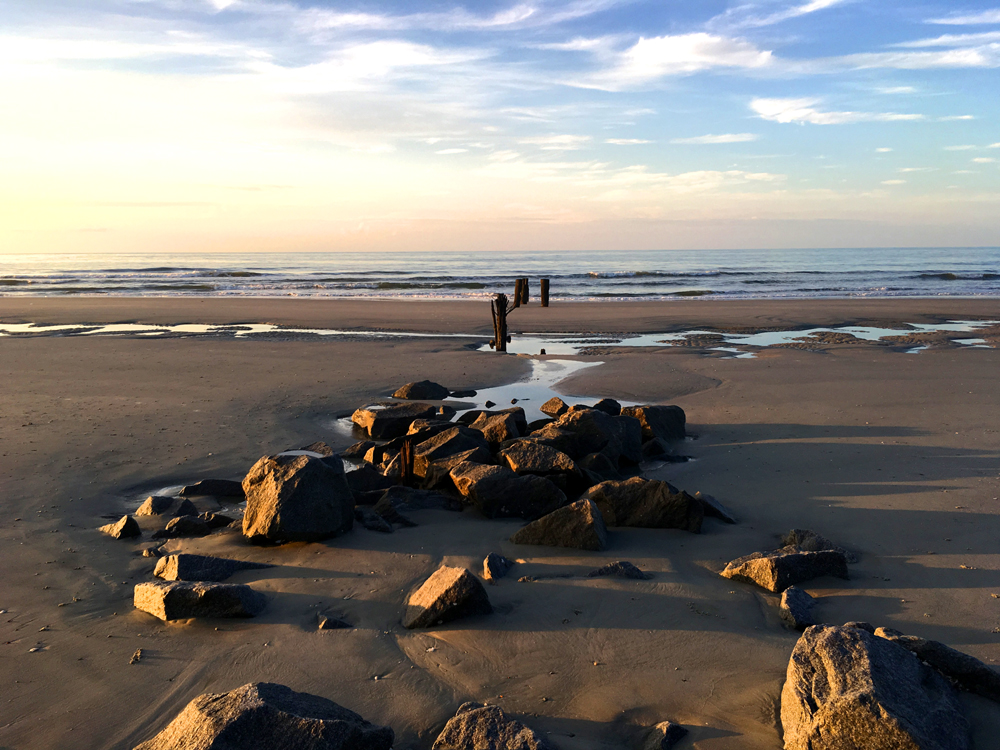 5. French Illusions: My Story as an American Au Pair in the Loire Valley
French Illusions was another book sent to me to review. I loved it! It's a riveting memoir of Linda Kovik Skow's own experience living and working as an Au Pair in France's Loire Valley. She does a fantastic job of telling her tale while deftly portraying the beauty and character of the region. She's written a follow up so I'll be adding that one to my reading list as well.
6. Circle of Friends
This one goes back several years, but Maeve Binchy's novel, Circle of Friends, was the first of many of her novels I read and fell in love with. She masterfully weaves a story while capturing the imagination. Ireland comes to life in this book. A side note, she's one of the writers who inspired me to write. By sheer coincidence, I met Maeve Binchy's second cousin at a travel blogger convention in 2017 and I went totally fan-girl!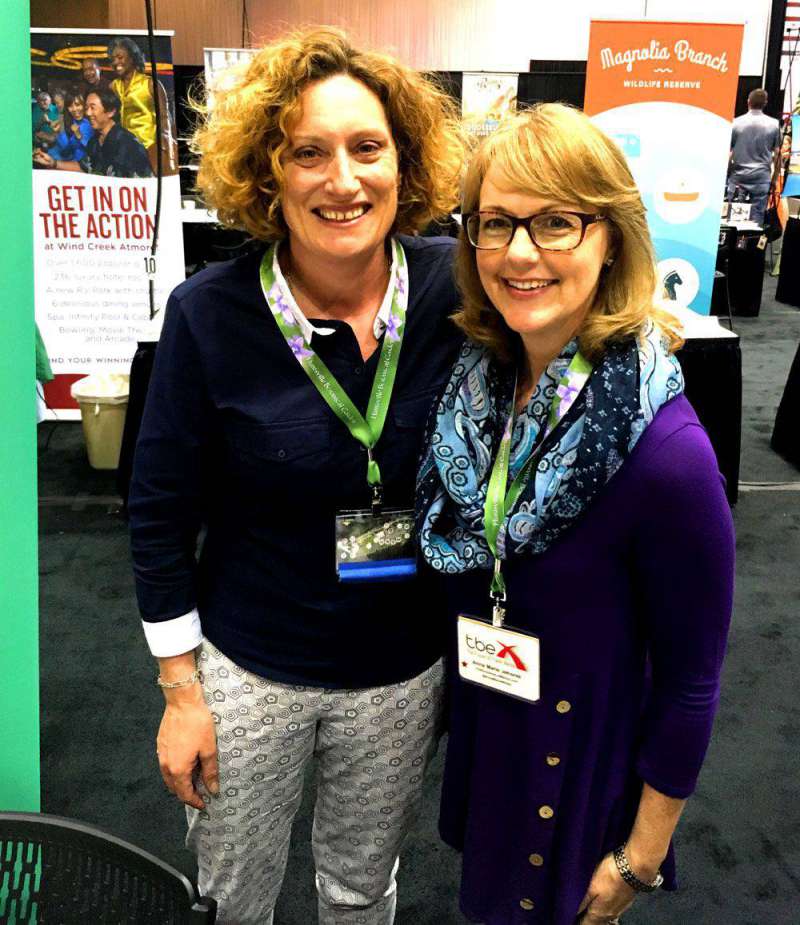 7. Eat, Pray, Love: One Woman's Search for Everything Across Italy, India, and Indonesia
Elizabeth Gilbert's classic novel, Eat, Pray, Love, has inspired many to take off and enjoy solo journeys. It's the quintessential guide to self-discovery and finding balance through travel. Her story is told with wit and intelligence and is one of those quick reads that's hard to put down.
8. The Beach House
The Beach House is another Lowcountry fictional novel that will make you want to head to the Carolina coast. Author, Mary Alice Monroe's touching story of the fragile relationship between mother and daughter and the sacrifices made for true love is both moving and memorable. This one makes a great beach read or anytime read!
9. Under the Tuscan Sun
Frances Mayes evocative tale of finding oneself has been a favorite of mine for many years. The fascinating story of one woman's journey to Italy, renovating an abandoned Tuscan villa, and immersing herself in the Tuscan lifestyle is a beautifully written memoir certain to inspire wanderlust. If it doesn't make you want to travel to Tuscany, Under the Tuscan Sun will definitely inspire you to try some of her recipes!
10. Outlander
Before there was a Starz series, Diana Gabaldon penned the novel, Outlander, which would eventually lead to an entire series. Her brilliant time-travel novel set in the Scotish Highlands is the main reason Scotland is now at the top of my travel bucket list. The book is thick but so captivating. Don't be deterred from reading by its size. You'll find yourself having difficulty putting it down and eager to pick it up again once you do.
11. The Book Shop on the Corner
Speaking of Scotland, Jenny Colgan's The Bookshop on the Corner is a delightful tale set in rural Scotland. When librarian Nina Redmond's job is no more, she creates her own job by restoring an old van and turning it into a bookmobile. She travels the countryside changing lives in a sweet story that enthralls readers.
12. Midnight in the Garden of Good and Evil
Not only has John Berendt's classic novel inspired readers to travel to Savannah, but it's also inspired tours dedicated to the novel.  Midnight in the Garden of Good and Evil is a spellbinding story filled with mystery, intrigue, plot twists, and exceptional characters. It's a fabulous read whether you're traveling to Savannah or not.
13.  Anne Of Green Gables
L.M. Montgomery's Anne Of Green Gables is a classic piece of fiction that has motived generations of readers to travel to Prince Edward Island in Canada. Anne's love of nature and her beautiful surroundings make it impossible to read this lovely story without wanting to journey in her footsteps. Anne Shirley has put Prince Edward Island on a lot of bucket lists, especially for those who are "kindred spirits."
14. Taffy of Torpedo Junction
This is another book for readers of all ages. I picked it up a couple years ago at the Bodie Island Lighthouse gift shop on North Carolina's Outer Banks. I was homeschooling my son at the time and we read this together. We couldn't put it down! It's a thriller set in the 1940s. In the suspenseful story, the main character, 13-year old Taffy Willis, her pony, and dog help expose a ring of Nazi spies living on Hatteras Island. Taffy of Torpedo Junction by Nell Wise Wechter is an engaging story set in an inspirational OBX locale.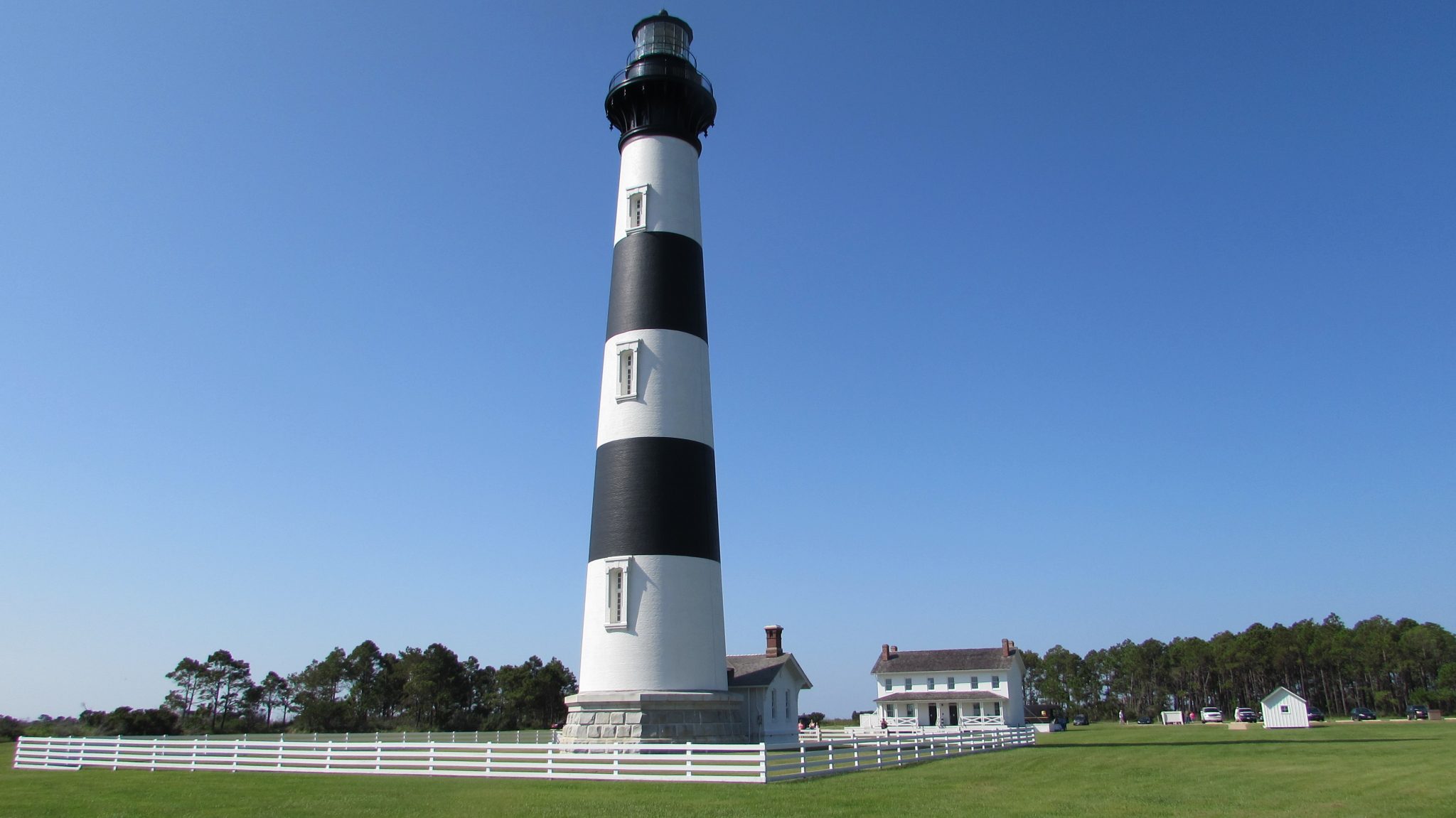 15. The Island
This one will have you dreaming of Greece. Victoria Hislop's The Island follows the trials and tribulations of the Petrakis family during World War II. She beautifully captures the times, lives, and loves all taking place in this beautiful Mediterranean setting. It's a page-turner.
16. A Year in Provence
Peter Mayle's classic memoir, A Year in Province, details his journey to Provence and the fulfillment of his life-long dream of moving into a 200-year old stone house in rural France. Although this is a memoir, it's a witty and wonderful tale. Moreover, Mayle's talent for storytelling transports readers to this remote part of the Rhône Valley. You'll find yourself mentally escaping to France as you read.
17. Brooklyn
Brooklyn by Colm Tóibín will inspire wanderlust for multiple locations. Ellis Lacey lives in a small town in Ireland in the harsh post-WWII years. When she's given the chance to emigrate to New York she finds herself far from home working in a department store in Brooklyn. Just as she begins to fall in love, tragic news from home alters her path and may spoil her future. Travel to Ireland and New York in this emotional tale.
18. Around India in 80 Trains
Another travel blogger tipped me off about this book. Around India in 80 Trains by Monisha Rajesh is a compelling spin on the classic by Jules Verne. Rajesh shares her journey and discoveries in a delightful memoir filled with luxury trains, toy trains, and commuter trains all set in India. This promises to be a page-turner replete with unusual and lively characters.
19. Shadow of the Wind
This is a book about a book! Set in Barcelona in 1945. I won't say any more because you simply must read this one and follow the lead character, Daniel, on his journey to find information about the book's author. Shadow of the Wind is an engrossing story by Carlos Ruiz Zafrón and is just the ticket for inspiring travel to Spain.
20. How to Travel the World on $50 A Day
I met the author and he's an authority. Though this isn't a novel or a story set in a location, How to Travel the World on $50 A Day is filled with all the tips and advice necessary to make travel dreams reality. I keep this on my desk as a resource. Matt Kepnes, or Nomadic Matt as he's more commonly known, is the travel blogger's travel blogger and his books are filled with great information.
21. The Longest Way Home: One Man's Quest for the Courage to Settle Down
I always enjoyed Andrew McCarthy when he was part of the Brat Pack so when I learned he'd written a book, I was intrigued. McCarthy pens a touching, deeply personal, and honest memoir of how travel enabled him to calm the restlessness inside. Follow him to foreign locals on rugged adventures in this absorbing soul-searching story. The Longest Way Home is pleasantly surprising because it shows McCarthy in an entirely different, relatable, and very human light.
Bonus – The Cottage on Lough
Key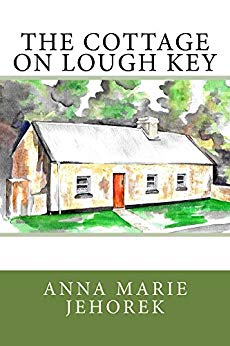 I know, I know! You're probably thinking, Anna Marie you include The Cottage on Lough Key in every list. But hear me out.
I never would have written this book if I'd never traveled.
The Cottage on Lough Key is set in two places. First, it's set in the town of Boyle in County Roscommon, Ireland. I fell in love with Boyle and knew it would make an amazing backdrop to a story. Additionally, the lead character, Gemma O'Connor, lives in Wilmington, North Carolina. Thus, my travels there influenced settings in the story as well.
Check it out. It's an easy read that will pull you in and have you cheering for Gemma and wondering who's sending the mysterious communications. Besides, it may inspire you to travel!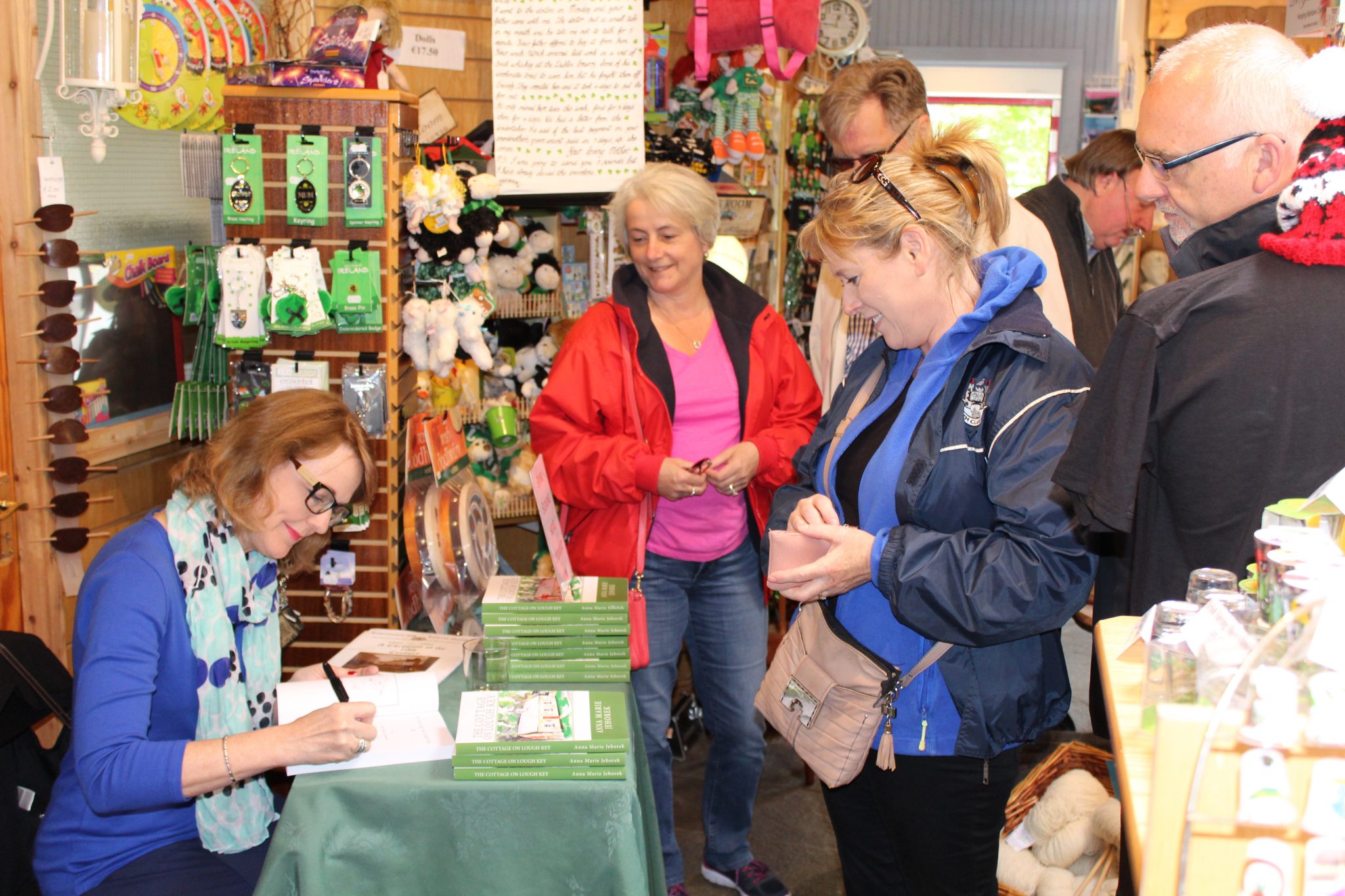 … More Books That Inspire Wanderlust
While this is by no means an exhaustive list of books that inspire wanderlust, it's a great starting point. I'm always seeking out new and interesting stories, so if you've got a book that inspired you to travel or to include a destination on your bucket list, let me know.
Every destination has a story to tell!
If you like this, pin it for later!