Knowing how to pack for Ireland is easy and hard. Easy, because regardless of season, the wardrobe requirements are pretty much the same. Hard, because you can experience all four seasons in a single day. Having traveled to Ireland many times and in different seasons, I've come up with a helpful packing list.  Here's the Pull Over and Let Me Out list of what to pack for Ireland.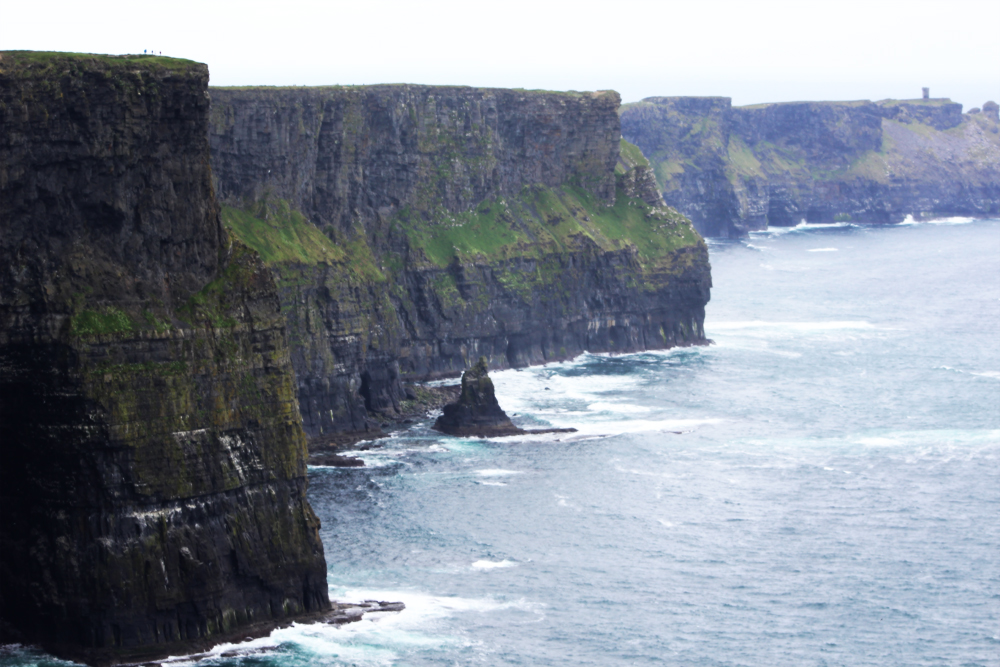 The Cliffs of Moher, Co. Clare 
What To Pack For Ireland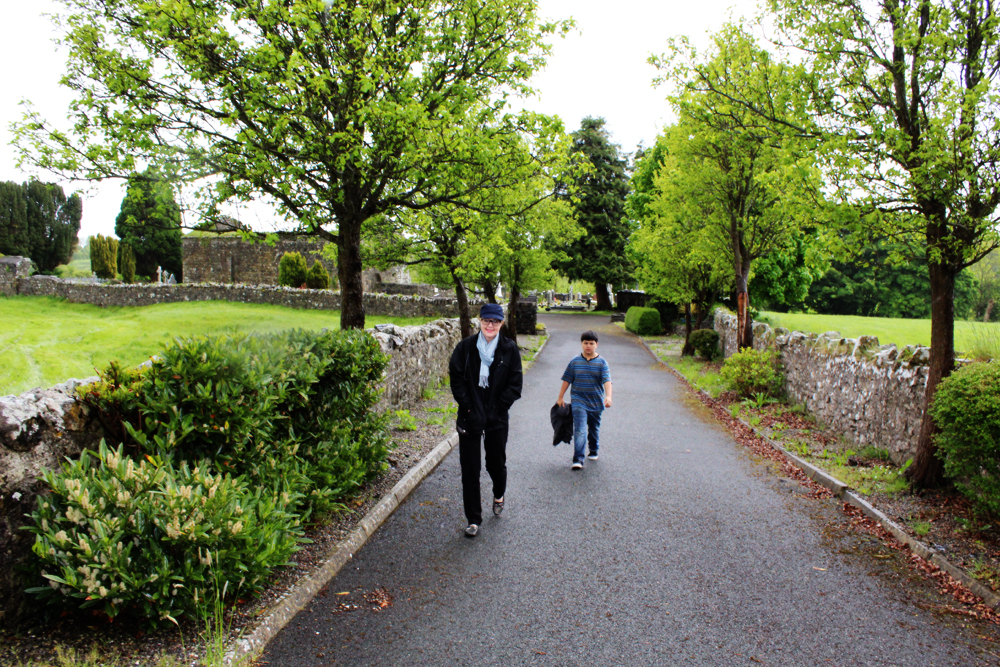 It was rainy and cool when this was taken, five minutes later the sun was shining and it was warm!
Most of the list are things I take with me when I travel to Ireland. I've included affiliate links for several items so you can get an idea of what I use. This is not a product endorsement, just sharing travel gear I like and use. If you click through and make a purchase I'll get a small commission. So, thanks in advance for helping me keep bringing you the content you enjoy!
The Essentials
These pieces are the foundation of your Ireland vacation wardrobe. The key to comfort is dressing in layers.
Waterproof

Jacket

– I went with an unlined waterproof jacket. If it keeps the wind out that's half the battle. I strongly suggest getting one with a hood. Even if you wear a hat, the hood helps cut wind. (Picture yourself standing on a windy cliff.)
3 Pairs of Pants (jeans or quick-drying wrinkle-resistant twill)

Hiking/Walking

shoes

(waterproof)- If you plan any hiking while visiting Ireland, you'll want to invest in a good pair of waterproof hiking shoes.   

♦

 PullOver ProTip ♦:    Break them in BEFORE arriving in Ireland.
Shoes 2x – Flats (women) and sneakers. You'll most likely be doing a good bit of walking so make sure your shoes are comfortable.
3 Long Sleeves or ¾ Sleeve Shirts – Solid colors are best for mixing, matching, and maximizing your wardrobe.
2 Short Sleeve Shirts (bring an extra if it's summer)
1 Sweater or

Fleece

(2 if It's winter or you're cold natured)
 

Pajamas

 2x – I usually bring fleece pajama pants and a cozy t-shirt.
Leggings and or Yoga Pants (women)- These are great for lounging after a long day of touring or outdoor exercise.
Hat– I call a hat my Irish hairstyle. Wind and rain wreak havoc on hair. It's not as bad as "Charleston Hair," but it's close. You may also need a hat for warmth.
Gloves – You may not need them, but you'll be glad to have them if you do!
Scarf – A scarf is versatile and can be used for a variety of purposes. You'll probably want to purchase another while you're there. I found one at Blarney Woolen Mills that's become my favorite go-to accessory!
Socks and Underwear – I always advocate for having a spare pair or two!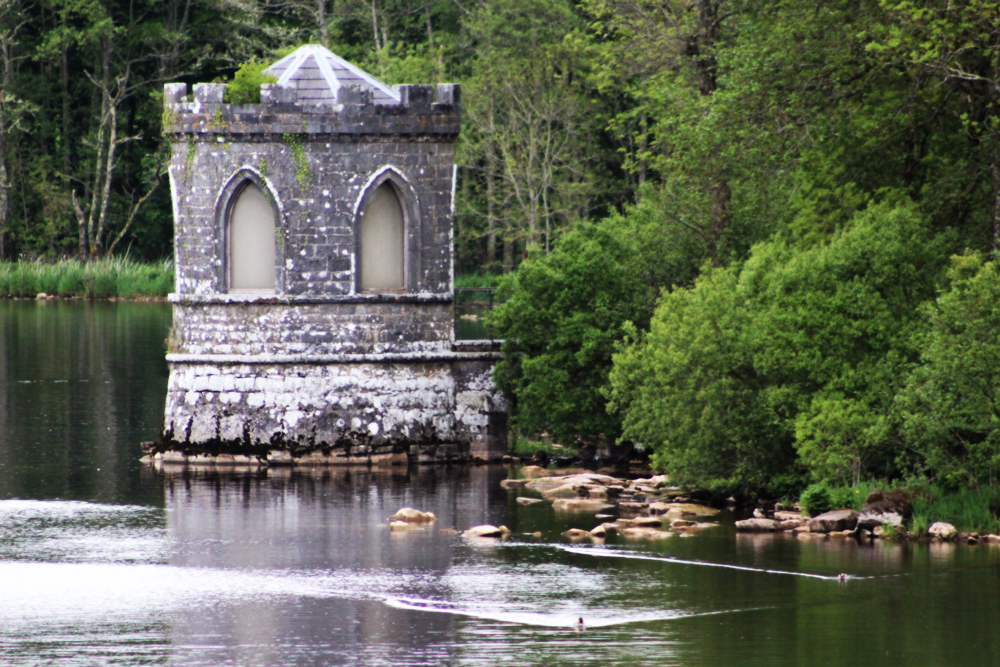 Lough Key, Co. Roscommon
Travel Accessories For Ireland
These items are ideal for traveling to Ireland and make the journey easier.
Packing Cubes – Indispensable for staying organized and keeping clothing relatively wrinkle-free.
SCOTTeVEST – I wore this all over Ireland. It's got loads of pockets and zippers for keeping things secure and close-at-hand. Furthermore, it's an excellent layering piece.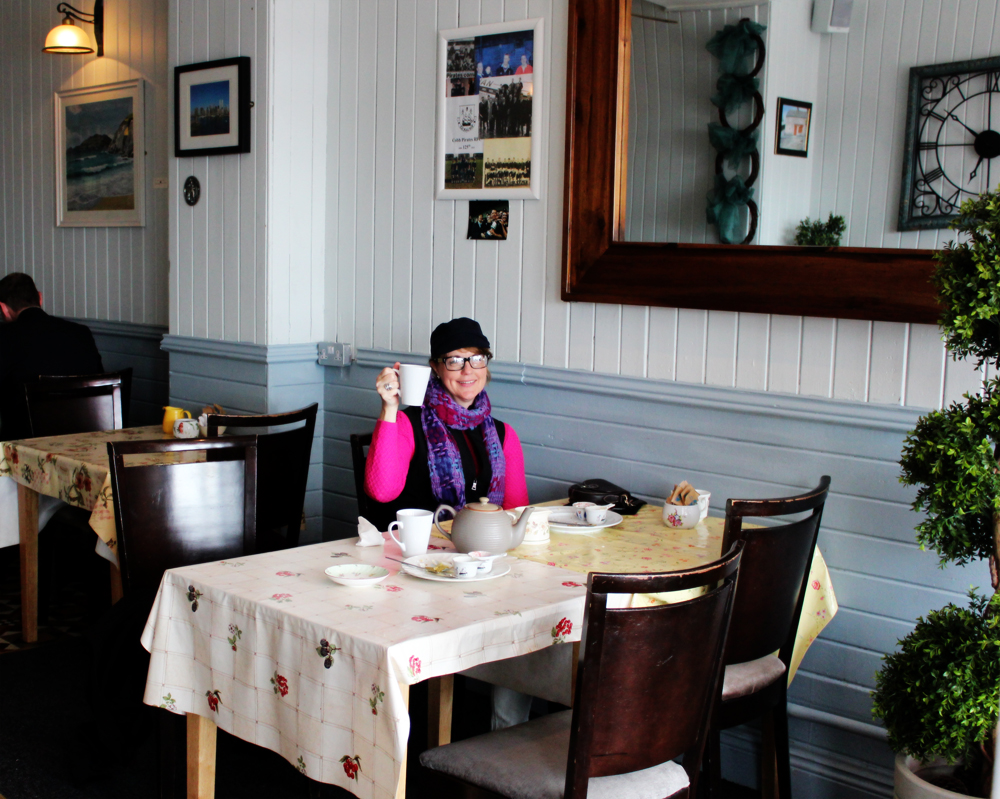 Sporting my SCOTTeVEST and scarf from Blarney Woolen Mills while sipping tea at The Coffee Cove in Cobh, Co. Cork.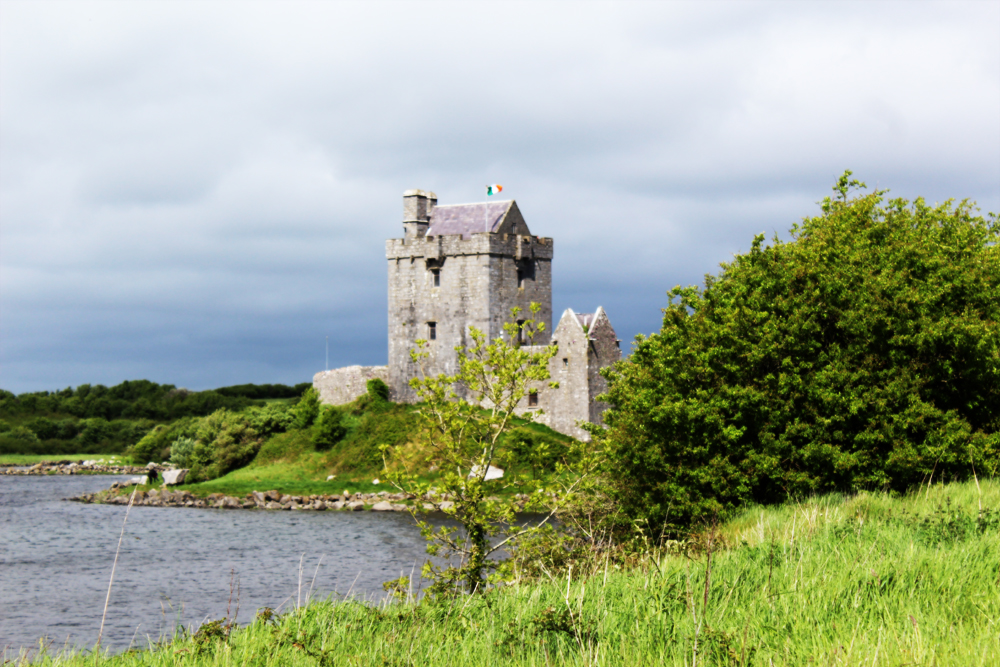 Dunguire Castle, Co. Galway
Travel Tech Gear
A Good Camera – This is the trip of a lifetime, make sure you capture the memories.

Waterproof Phone Case

– Did I mention it rains frequently in Ireland? Save your phone!
♦ Pull Over Pro-Tip ♦:  Check with your cell phone service provider to learn how to use your phone in Ireland without it costing a fortune.
Travel Adapter – American appliances won't work in an Irish electrical outlet without an adapter.

Portable

Charger

– Not critical, but great to have as a backup.
VPN – Having your own secure network isn't a bad idea when traveling abroad.
GPS – If you're driving, GPS is convenient but a good ol­d-fashioned

road

map

and Irish road signs work too.

Noise

Cancelling

Headphones

– These are great for trans-Atlantic flights. You'll want to sleep, these will help. If you're not sleepy, sit back and enjoy some music.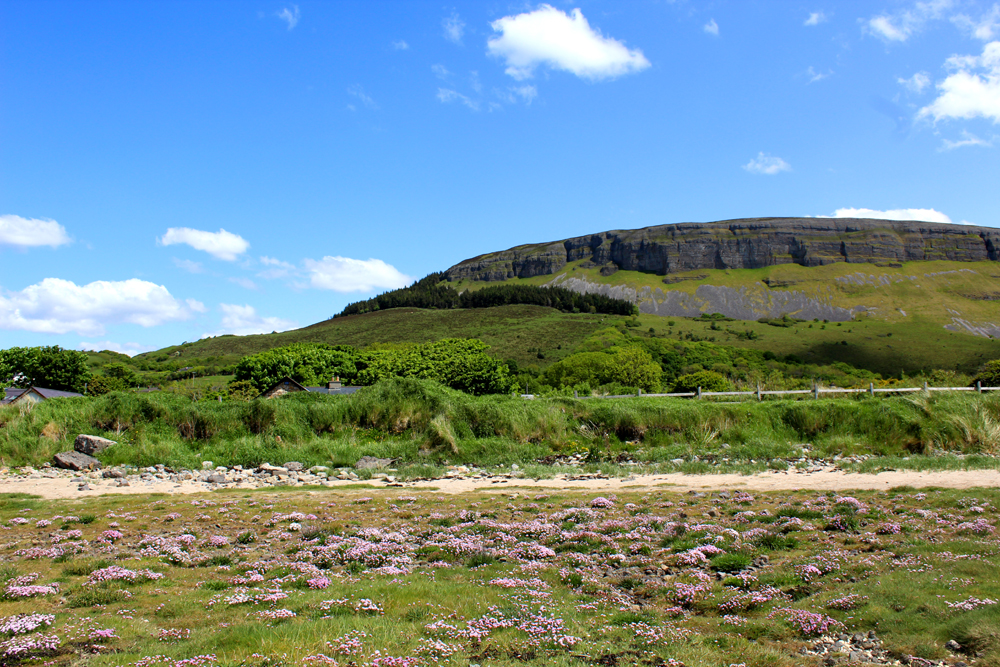 Knocknarea, Co. Sligo
Irish Outdoor Adventures
Ireland is renowned for its iconic natural beauty. You're going to want to get out and experience it for yourself. Here are a few items that will come in handy for the great outdoors.
GoPro – Hands-free photography!

Hiking

Poles

– They fold up small, they're easy to pack,  and work well when hiking rugged terrain.
Binoculars – Travel binoculars are perfect for spotting unique birds, puffins on the cliffs, or animals in the distance.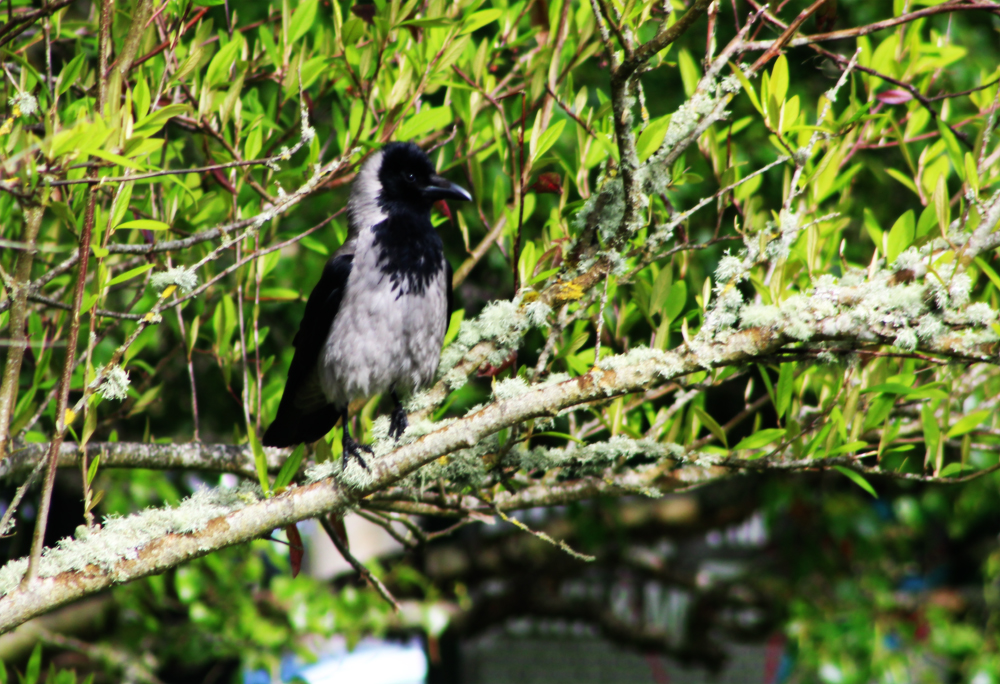 A feathered fella at Lough Key Forest Park in Boyle, Co. Roscommon.
It's in The Bag
When it comes to choosing a suitcase for traveling to Ireland, the thing to keep in mind is to pack as light as possible without underpacking. Moreover, think about your ground transportation while you're there. If you'll be riding trains or buses, consider a bag that fits easily in an overhead compartment. Rental car "boots" (trunks) tend to be compact. Older bed and breakfast accommodations may have smaller rooms, multiple flights of stairs, and narrow corridors. These are all factors in determining the best luggage for your trip. Remember, you've got to haul this baby!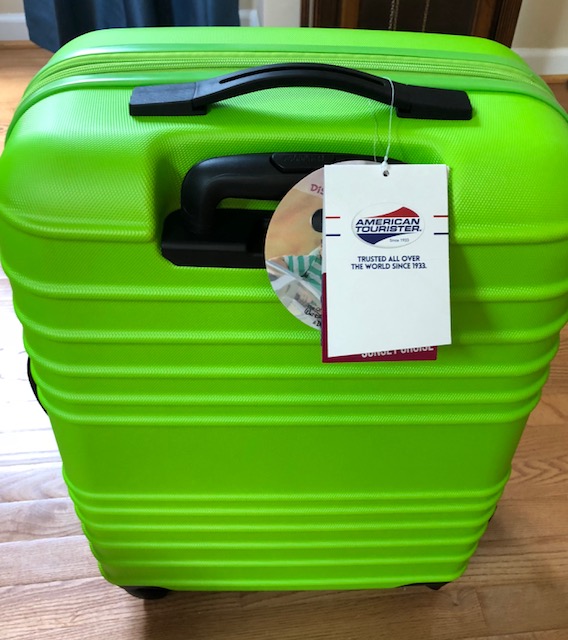 24" Suitcase – I fell in love with this American Tourister

Sunset Cruise Hardside

.

  This bag needs to be checked but it's expandable, lightweight, agile, and the casters glide easily. It's also got a user-friendly TSA lock. Best of all, it's brightly colored and easy to locate on a luggage carousel! (I wouldn't recommend going much larger.)
Or a 20" Suitcase – If you don't want to check your bag, this should work. * Visit Airline website for exact check-on measurements.
Tote or Daypack – A lightweight, quick-drying tote or daypack is ideal for touring or filling with souvenirs on the return trip.

Metal

Luggage

Tags

– I've had success with these. They're simple, sturdy, and practical.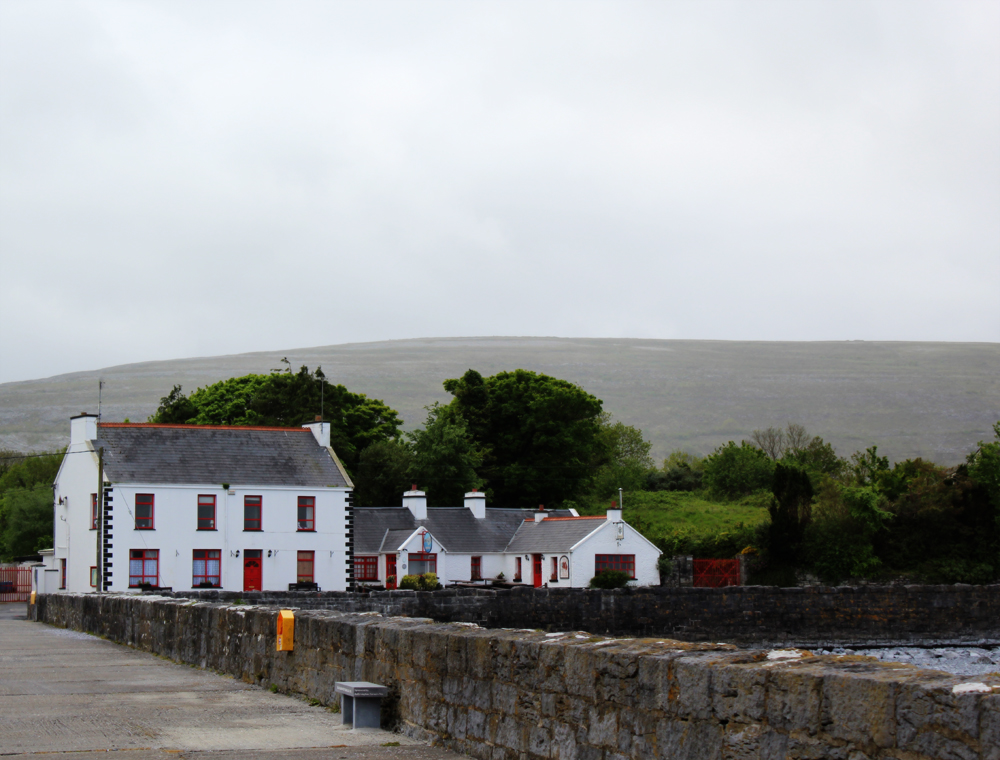 Ballyvaughan, The Burren, Co. Clare
This-and-That, Bits-N-Bobs
Mini LED Flashlight – The Irish call it a torch. Whatever you call it, don't leave home without it. The Irish countryside can be very dark at night! I keep mine in a pocket of my SCOTTeVEST for emergencies. Yes, your cell phone has a flashlight but I'm old-school.
First Aid Kit – Keep the basics – bandaids, Ibuproferin, Tums. If you need anything else, you can get it there.
Sewing Kit – Did I ever tell you about the time my husband split his pants when we were in Phoenix Park in Dublin? (That's a blog post for another day.)
Sunblock & Sunglasses – Hope springs eternal!
Swimsuit – No kidding! If you're staying at a hotel with a pool, bring it along! If someone says, "The sun's splitting the rocks," head to the beach. The water will be cold, but the Irish coast is gorgeous!

Guide

Book

– Don't solely rely upon electronics, you may not always have Wi-Fi when you need it.

Travel

Neck

Pillow

– You either love em or ya don't!
Compression Socks – Not a bad idea for long flights. Plus, they're much more stylish these days.

Travel Insurance

–

You don't want to use it, but life happens. Don't invest money in a dream trip without insuring it! It really doesn't cost much for a plan that can give you peace of mind. Also, research whether your health insurance is valid in Ireland.  Supplemental medical insurance plans are worth the cost. I'm an Allianz Travel Insurance affiliate.
A Journal – You'll want to write it all down!
A Good Book For The Trip – I like reading a story set in Ireland when I'm traveling there.  A captivating fictional novel set in Ireland is  The Cottage On Lough Key. (A shameless plug 🙂 )
Slàinte!
Now that you have an idea of what to pack for Ireland, examine your itinerary and start listing items you'll need for your Irish vacation. Don't over-think the packing list. Remember, traveling light is the best strategy. Ireland is a casual country so no need to dress for the Oscars while you're there. Rather than stressing over your wardrobe, relax and have fun.
Slàinte!  That's an Irish toast. It means,  To Good Health!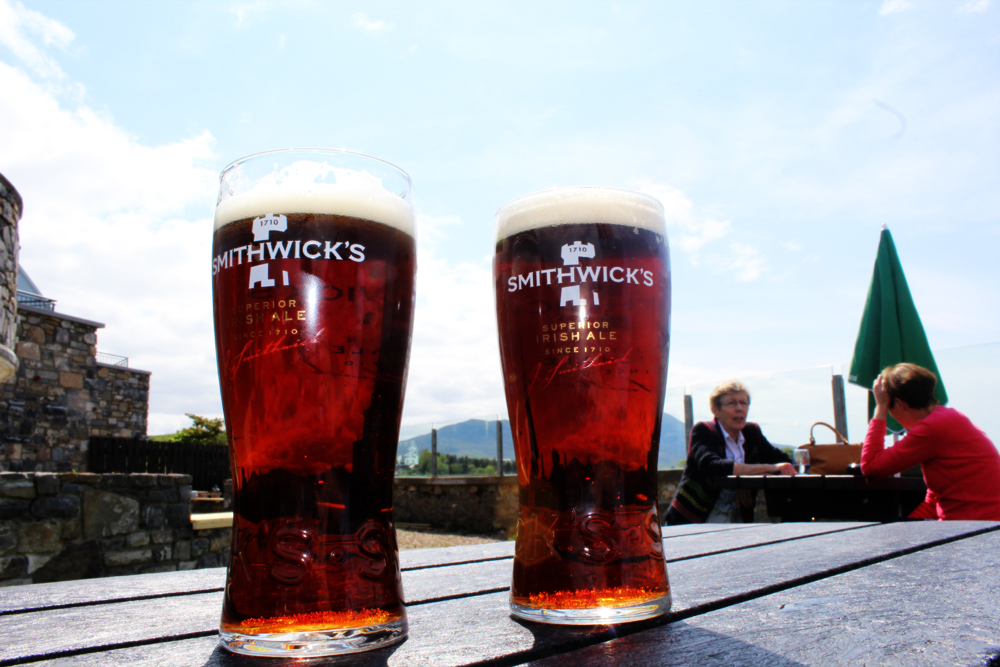 Hey, Pinners! Pin This!