Advertising And PR With Pull Over And Let Me Out
Thank you so much for your interest in sponsoring PullOverandLetMeOut!   This blog is focused on finding new and exciting travel locations, historic travel, wine travel and great places to see and visit throughout the Southeastern U.S. and beyond! If you have a business or product that appeals to folks in that demographic, I'm looking for sponsors and advertisers, so maybe we can work together.
Pull Over and Let Me Out won't work with sites that use inappropriate language or content. I reserve the right to approve or reject all ads and prefer advertising directed toward travel, food, wine, travel accessories and gear, hotels and lodging, and travel technology – as this would benefit both my readers and advertisers.
I'm very active in multiple aspects of Social Media. I take the promotion of PullOverandLetMeOut.com very seriously and focus steadily on increasing traffic thru Twitter, Facebook, Pinterest, Instagram and more.
Please note: Advertising rates are in US Dollars and PayPal is the preferred payment method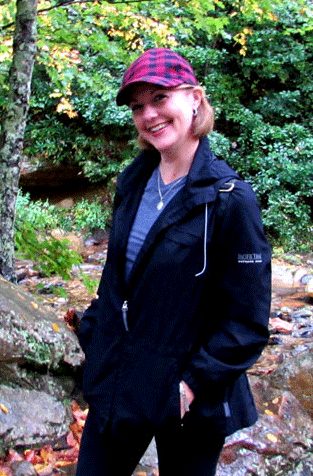 You must provide the banner artwork and HTML code. I accept regular jpg banners and animated gif banners (as long as the animation is not too overwhelming.)
It's always fun to find the latest and greatest travel products. It's even better if I can pass the news along and help solve a problem for travelers. If you have such a travel gadget and would like me to try it out and post a review on the site, let's talk.
Any product I review will clearly be labeled as such, I'll also disclose any freebies received and will always give my honest opinion. I also love books. If you have a travel-themed guide, memoir, or cookbook you 'd like me to read, review and post on the site, let me know.  If you are interested in having me stay in your hotel, take a culinary tour or excursion or check out your destination, feel free to contact me.
Free stuff is fun! If you have something you think is of interest to the readers of Pull Over and Let Me Out and you'd like to create some buzz and exposure for it – I can host a giveaway on my site. It's important to keep blog readers in mind so I have the right to decide what would interest my readers and what wouldn't. Companies are responsible for providing the details, photos, and shipping all prizes to the winners in a timely fashion.
If you're interested in working together, please get in touch by emailing me AnnaMarie@PullOverandLetMeOut.com I'd love to hear from you!
Let's Get Social!
Click below and join the conversation on social media