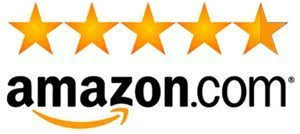 An Irish Tale with a Twist
An entertaining read with an unexpected twist at the end. The characters are well-developed and likable and it's easy to wish the best for them throughout the story. The author's first-hand knowledge of Ireland comes through and adds to the authenticity of the book.
A great read!
The author weaves a warm, human story that is clearly supported by her connections to Irish life and culture. Most enjoyable was the authors superb writing that brought to life the characters in the book – deftly bringing out their inner thoughts, emotions and, their interactions with each other in support of a great story. The novel is a light, sometimes humorous, read that captures the reader, making it hard to put the book down until the very, and surprising, end. A great weekend read!
An excerpt of The House with the Georgian Door
►Let Anna Marie help you plan your dream trip to Ireland
One of the great things about writing about the places that you love is that you get to put your own travel experiences into the story.  This book is no different.  
Anna Marie loves Ireland and one of her greatest joys is helping others discover it for themselves.  
Click the image below to learn more about planning your own trip to Ireland.  Maybe one day you'll write your own story!

Fall in love with Ireland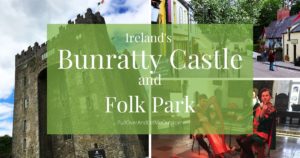 Ireland's Bunratty Castle and Folk Park in County Clare, offers visitors a complete Irish castle experience
Read More »
► PLAN YOUR VISIT TO IRELAND NOW
How does TravelingToGive work?
It makes it simple to plan your trip and give back. Just enter the place you have always wanted to visit in Ireland (a town, an address, the name of a place, like the church where your grandparents got married).
Just select I'M STAYING and enter the travel dates and hit SEARCH. It automatically uses the first place in the article. For a multi-day trip, if you stay near that location, you should be able to use it as your base. If available, you'll also see B&Bs, condos, apartments and private homes in the results.
Can I change the destination? Yes, it is super simple. Just click on the pencil and enter the name of any place mentioned in the story. Or you can enter any address or even the name of a company if you are mixing business and pleasure.
Just click I'M DRIVING and you can see how long it will take, get driving directions and even rent a car if you need one.
Yes, we guarantee the best published rates on hotels. No more spending hours looking for the best price. Click on the link for BEST RATE 110% GUARANTEE for details.
Can I earn frequent traveler points?
On hotel bookings, this is up to the hotel chain. Once you make your booking and have received your confirmation, call your hotel loyalty number and ask them to enter your number in the record. Or you can ask at the hotel when you check in. On car rental or air bookings, the system will prompt you for your number and it will be in your booking with the travel provider.
I have a charity that I would like to benefit with my travel. Can I do that?
Yes, we realize that while the charity we have selected may not resonate with everyone.

If you want to sign up for your own tool, either as an individual, a company or a non-profit, click on the link below to register for your own tool. It is free and it only takes minutes.