Boyle Abbey in County Roscommon, Ireland, is one of my favorite historic structures in all of Ireland. Perhaps I'm slightly biased because of my love for the town, but I'm pretty sure I'd be impressed regardless. The well-preserved remains of an important Cistercian monastery built in the 12th century, Boyle Abbey is an awe-inspiring ancient structure harkening back to a time and place rich in Celtic heritage. Nestled beside the Boyle River in the town of Boyle in Ireland's Hidden Heartlands, the abbey is a medieval wonder worth exploring.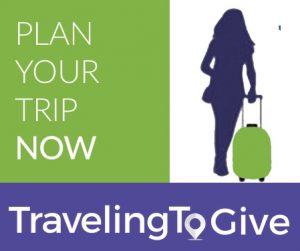 Disclosure:
Many links you see on this site and within our trip planning tool are affiliate links. If you click through and make a purchase I'll get a small commission and it won't cost you any extra. On selected stories, for those hotel and car bookings made using our TravelingToGive™ tool we contribute 2.5% of gross hotel and car sales to Paws for Purple Hearts. So, thanks in advance for helping me keep bringing you the content you enjoy and at the same time, giving back to those who so bravely serve our country! #everytripmatters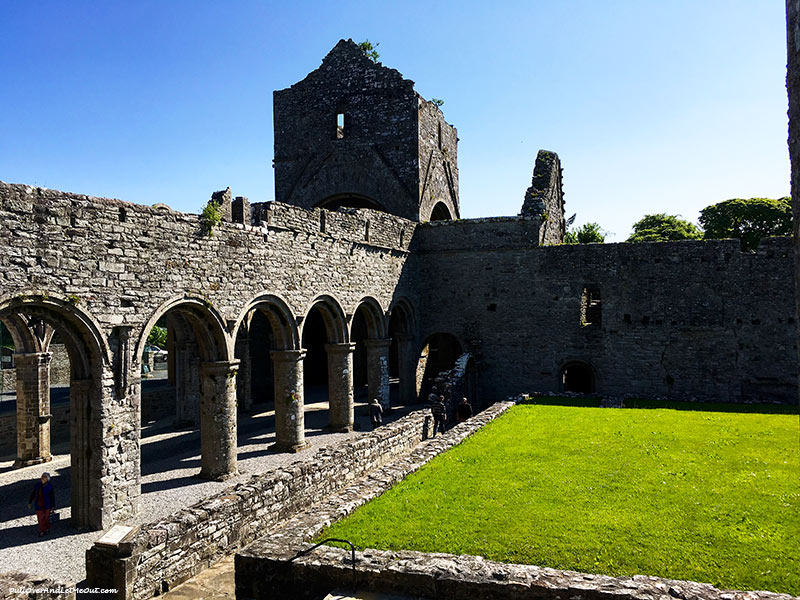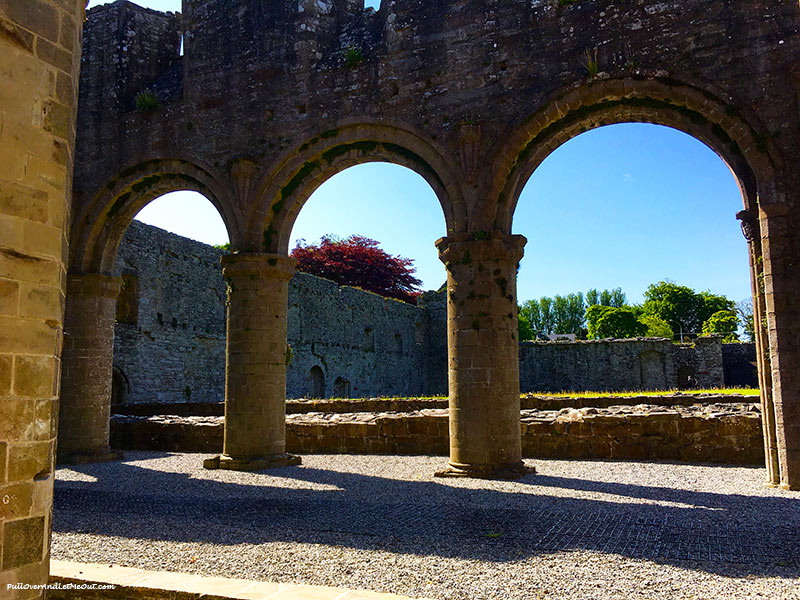 Originally from Normandy in France, the Cistercians were invited to Ireland by Saint Malachy, and settled in County Louth. Later, the order established 34 daughter houses, one of which was settled in Boyle beside a small river flowing into Lough Key, in 1161. The land was given to the monks by Taoiseach McGreevy, a local chieftain and lord of Moylurg. Construction took about sixty years. There are tell-tale signs of the extended building period in visible variances in styles. Nonetheless, the workers persevered, and the abbey was finally consecrated in 1218 at the pinnacle of Cistercian life in Ireland.
The abbey served as a holy site for a few centuries. However, in 1584, the monastery's last abbot was put to death by the English for refusing to repudiate his fealty to Rome and the Catholic Church. Thereupon, a few years later in about 1592, the monastery became a military barracks and was used as such for the following two hundred years, ultimately falling into a state of disrepair over time particularly after being besieged by Cromwellians, in 1645.
When I first started visiting Boyle, the abbey was maintained but not the attraction it is now.  Today, the Boyle Abbey is a national monument in the care of Ireland's OPW (Office of Public Works). Several years ago, parts of the abbey were of questionable structural integrity and in danger of collapsing. Thus, efforts were made to reinforce weak areas and assure visitors to the abbey can safely explore the ruins. The clear glass wall encasing a stretch of archways is now in place to bolster the early work of the Cistercian monks.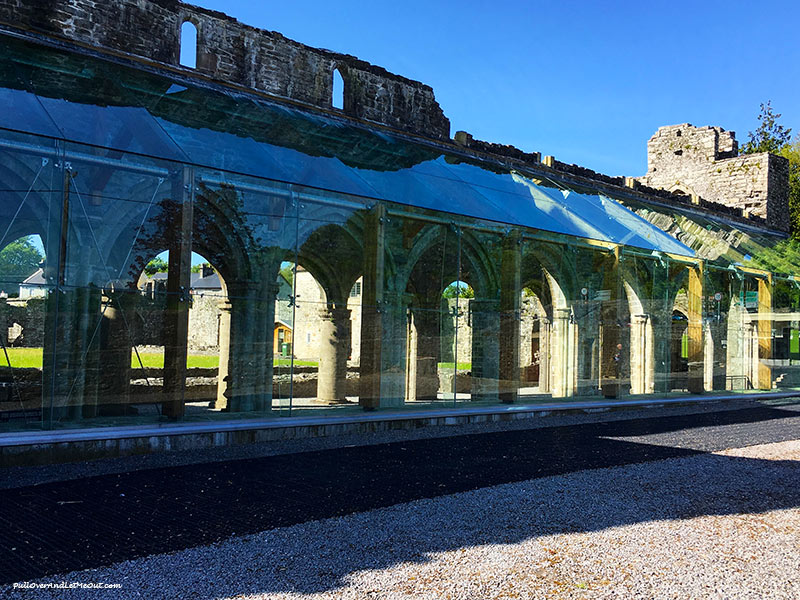 Visitors to the abbey can expect an incredible example of Ireland's early architecture. Designed in the traditional Cistercian manner with a church on the north side of a rectangular cloister area, a kitchen and refectory on another side, a chapter house meeting area on a third side, and a store house with dormitory above on a fourth side; the outline of the ancient structure, though in ruins, still remains.

The substantial ruins, thought to be the most complete in Ireland, feature some of the most impressive early stonework carvings. I particularly enjoyed going on a bit of a scavenger hunt in search of the carvings. Studying the elaborate work done by these masters centuries ago is stirring.

The self-guided tour is an incredible opportunity to explore the abbey at your own pace while getting a glimpse into what life in a Cistercian monastery would have been like. The life of a monk was controlled and ordered consisting of dawn to dusk tasks, prayer, simplicity, and silence. Stroll the grounds, admire the architecture, and enjoy the exhibits and transport back in time at this off-the-beaten-path historic destination. Give yourself at least an hour to fully experience this grand edifice.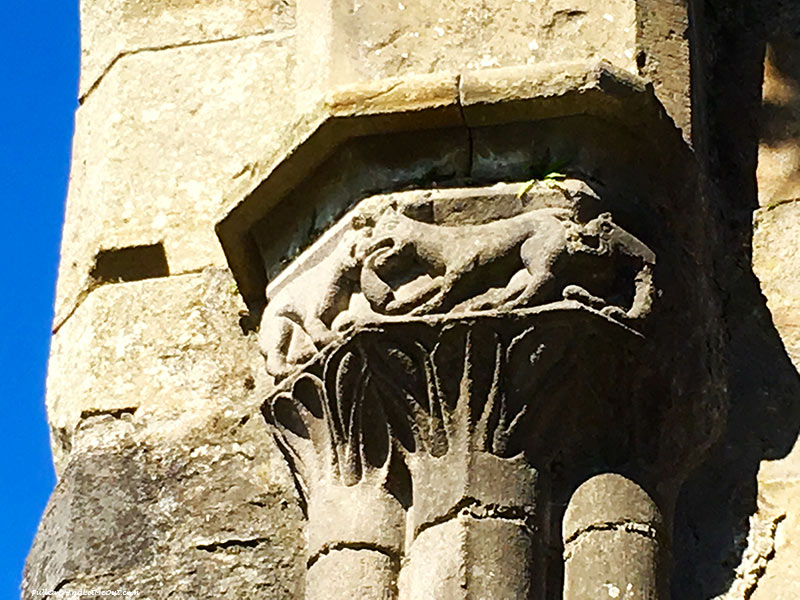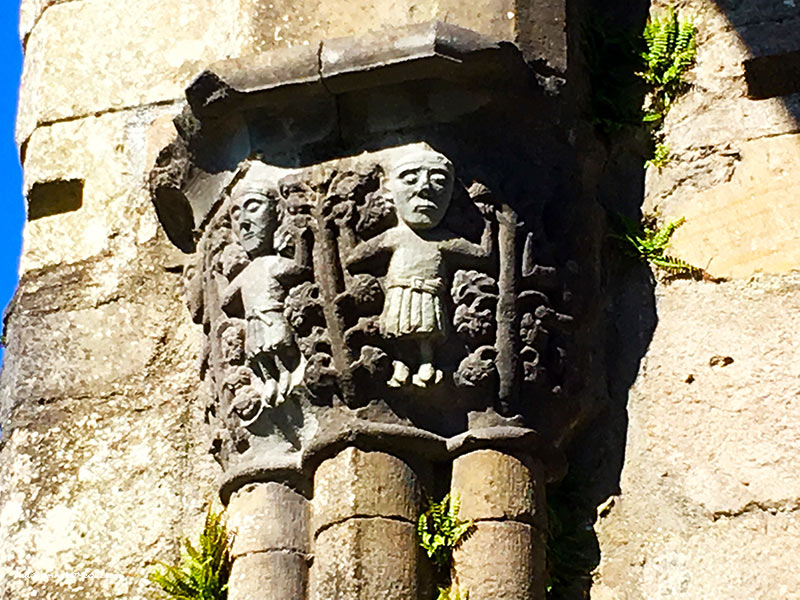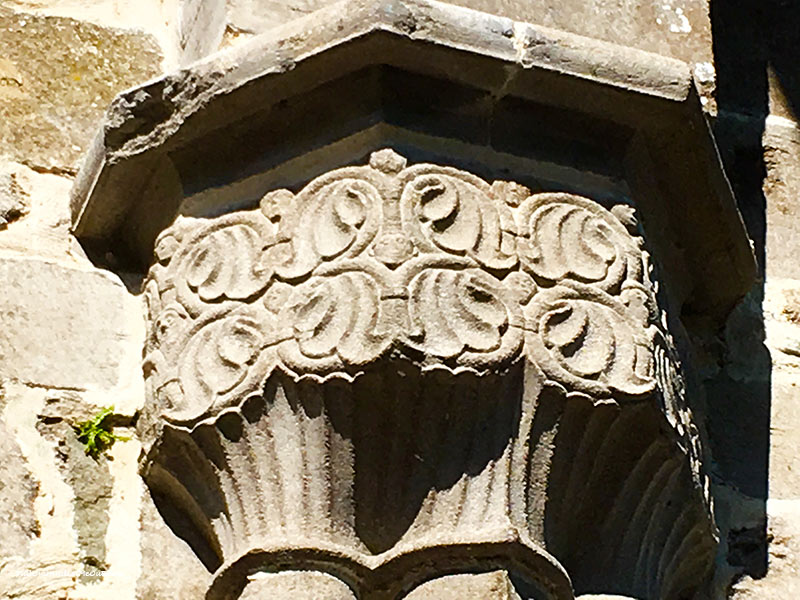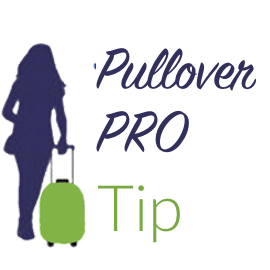 Last admission for the day is 45 minutes before closing
Boyle Abbey is in the town of Boyle off the N4 Dublin-Sligo Road. It's a short walk into the town center and a brief drive to other nearby attractions such as Lough Key Forest Park, The Gaelic Chieftain, and the town of Carrick-on-Shannon. Consequently, there's plenty to do and see within a small radius of the abbey. You can even stay in the shadow of the abbey at the Abbey House. We made Abbey House our hub for a week while touring Ireland's Hidden Heartlands. We absolutely loved our time in the grand home outside the walls of Boyle Abbey.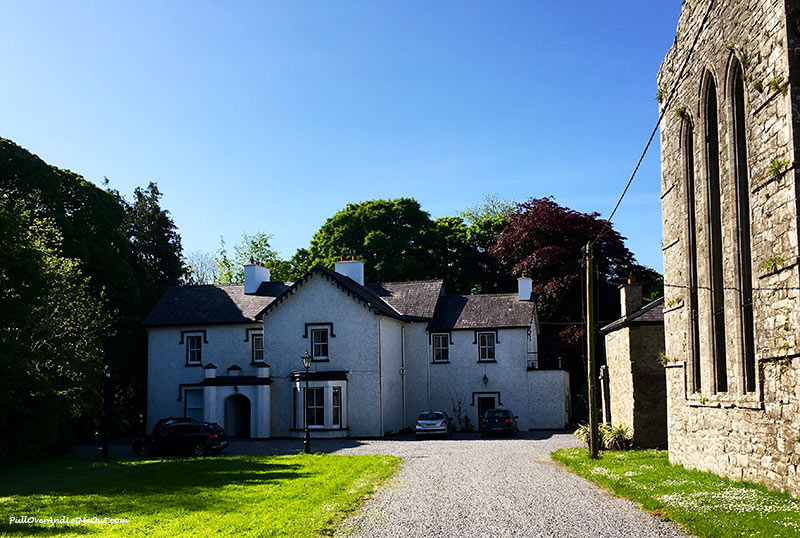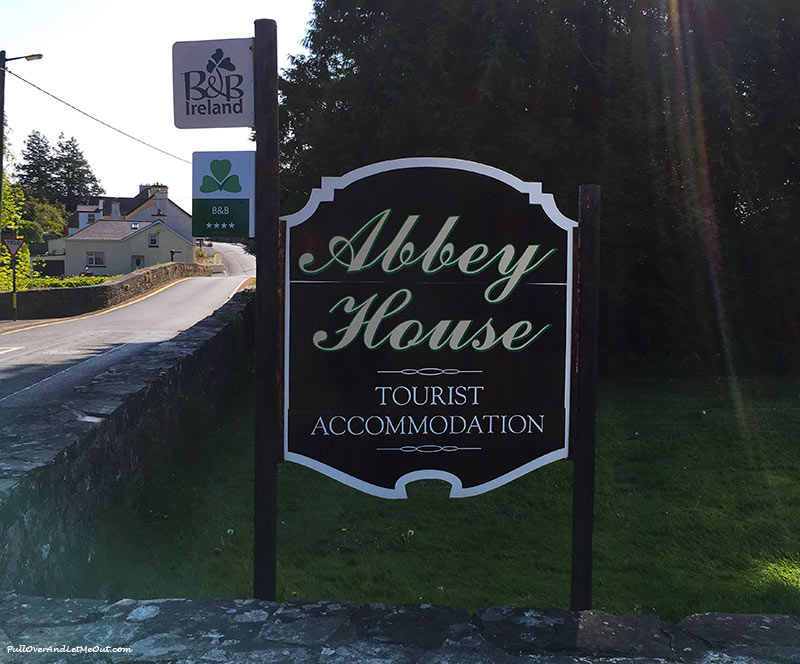 Boyle Abbey is opened to visitors daily from 10 am to 6pm from late March to late September. The impressive Cistercian ruins in county Roscommon had no waiting lines or crowds. We practically had the place to ourselves. This meant it was peaceful and I was able to fully take in the magnitude of the building, the times it was built in, the history experienced within its walls, and how it's withstood time. Something this history buff relishes. For non-history buffs it's still an excellent piece of architecture and part of Ireland's medieval culture not to be missed.
Boyle Abbey
Abbeytown,
Boyle,
Co. Roscommon, Ireland
Tel No: +353 (71) 966 2604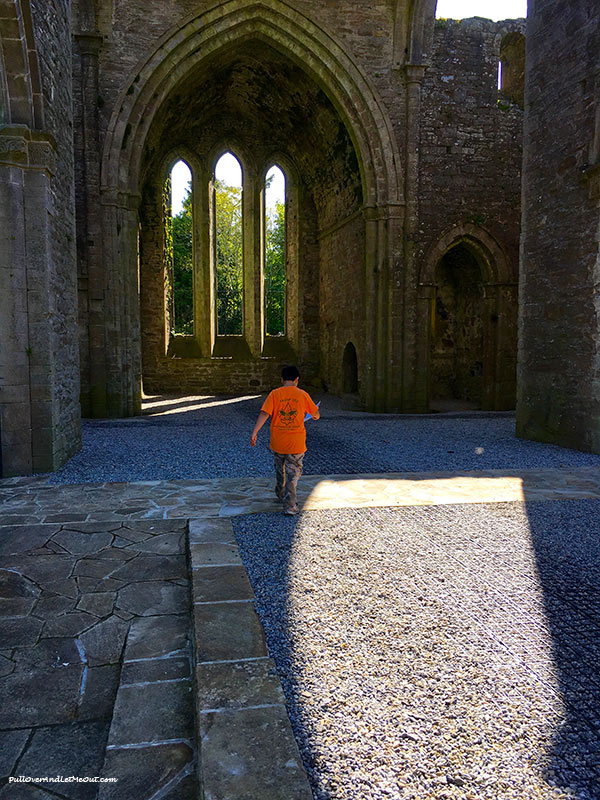 How does TravelingToGive™ work?
It makes it simple to plan your trip and to give back with each trip. We've pre-filled the destination from the article and if there are multiple places mentioned in the article, we've put the one that is best used as your base to see all of the places mentioned.
Just select I'M STAYING and enter the travel dates and hit SEARCH. It automatically uses the first place in the article. For a multi-day trip, if you stay near that location, you should be able to use it as your base. If available, you'll also see B&Bs, condos, apartments and private homes in the results.
Can I change the destination? Yes, it is super simple. Just click on the pencil and enter the name of any place mentioned in the story. Or you can enter any address or even the name of a company if you are mixing business and pleasure.
Just click I'M DRIVING and you can see how long it will take, get driving directions and even rent a car if you need one.
Yes, we guarantee the best published rates on hotels. No more spending hours looking for the best price. Click on the link for BEST RATE 110% GUARANTEE for details.
Can I earn frequent traveler points?
On hotel bookings, this is up to the hotel chain. Once you make your booking and have received your confirmation, call your hotel loyalty number and ask them to enter your number in the record. Or you can ask at the hotel when you check in. On car rental or air bookings, the system will prompt you for your number and it will be in your booking with the travel provider.
I have a charity that I would like to benefit with my travel. Can I do that?
Yes, we realize that while the charity we have selected may not resonate with everyone.

If you want to sign up for your own tool, either as an individual, a company or a non-profit, click on the link below to register for your own tool. It is free and it only takes minutes.
Hey pinners, save this for pinning after your trip
After you get back from your trip, please use these images to post to social media or post your own photos.  Please tag us on your post #pulloverandletmeout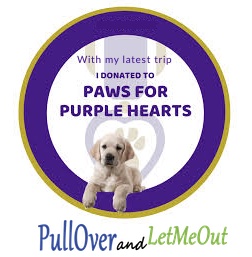 Hey, Pinners! Pin This For Later!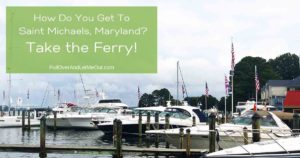 Travel to Saint Michaels, Maryland with Pull Over And Let Me Out and let the Oxford-Bellevue Ferry do the driving!
Read More »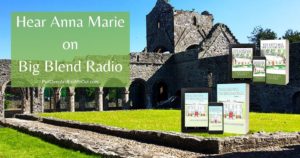 Hear author, Anna Marie Jehorek, guest on Big Blend Radio where she discusses her acclaimed fictional novels set in Ireland
Read More »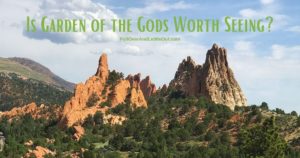 Travel to Garden of the Gods in Colorado Springs, Colorado with PullOverAndLetMeOut and find out if this iconic landmark is worth seeing
Read More »