Welcome To PullOverAndLetMeOut.com
Hi, I'm Anna Marie!
I love exploring locations throughout the Southeast and beyond sharing my experience so others can take my information and tips to plan their own adventures to those destinations.
Keep Calm Travel More
Traveling isn't solely about going, it's about experiencing and sharing with my readers. I'm always searching for special places. Telling their stories is what energizes me. Nothing makes me happier than knowing a story of mine inspired someone to go, see and do.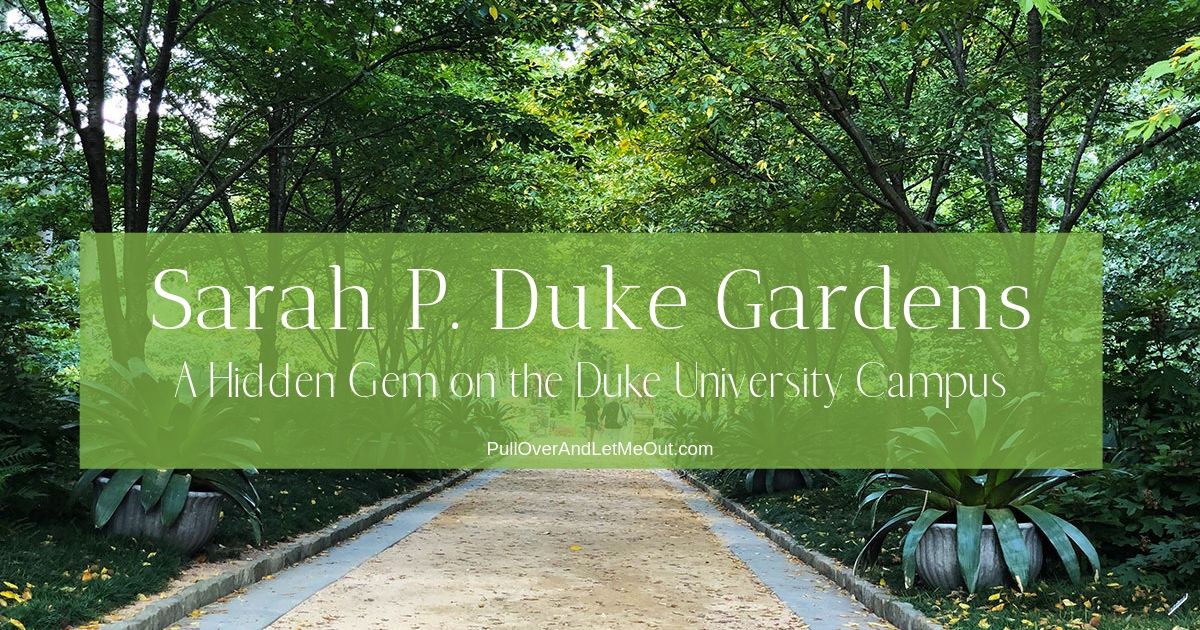 Sarah P. Duke Gardens Sarah P. Duke Gardens has been a fixture on the Duke University campus and a Durham, North Carolina favorite destination since the 1930s. The gardens were the brainchild of Dr. …
Read More →