According to the Irish Examiner, in 2017, 10.6 million tourists traveled to Ireland. Google's 2018 "Year in Search" ranked Ireland fifth for the search query "Trip to…"
With numbers like these, obviously, I'm not alone in my love for the Emerald Isle. The magical island with its rich heritage, charming character, lush green fields, and warm people is a favorite tourist destination. And although the island isn't large, it's packed with attractions and enchanting beauty.
While some of the better-known sites are worth seeing and not to be missed, I always recommend making time for venturing off the beaten path.
Here are 13 unique Ireland tourist attractions worth squeezing into the itinerary.
1. Whitefriar Street Church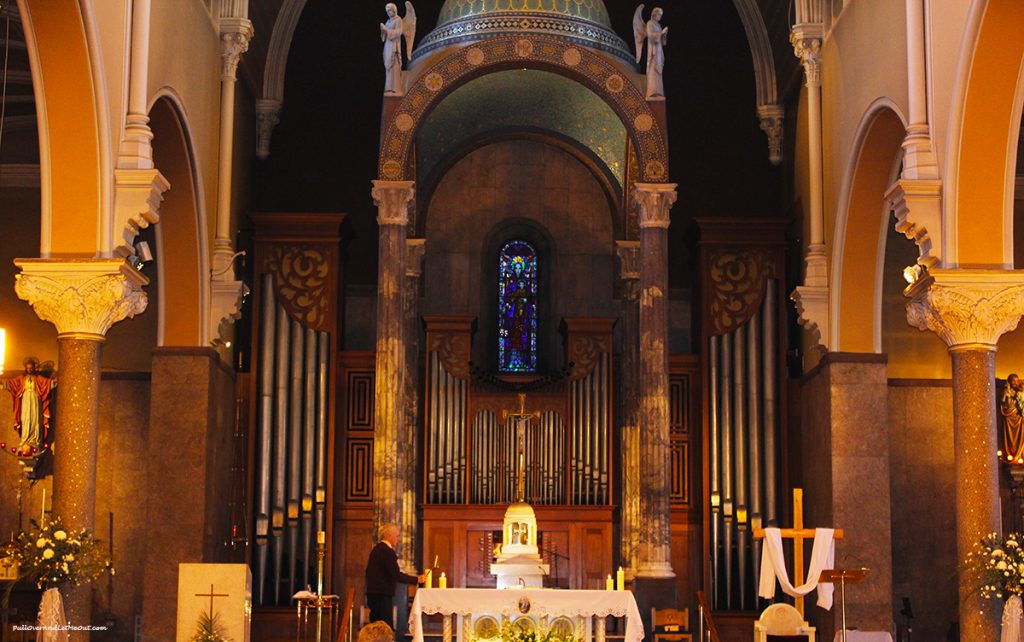 With so much to do and see in Dublin, it's easy to overlook a church. However, this is no ordinary church.
Whitefriar Street Church, founded by the Carmelite Order, is steeped in history dating back centuries. Not only is it home to Our Lady of Dublin, but it also houses the relics of Saint Valentine. THE Saint Valentine!
Tucked in the heart of Dublin, this landmark as their website brags, "provides an oasis of prayerful silence in the midst of the bustling city."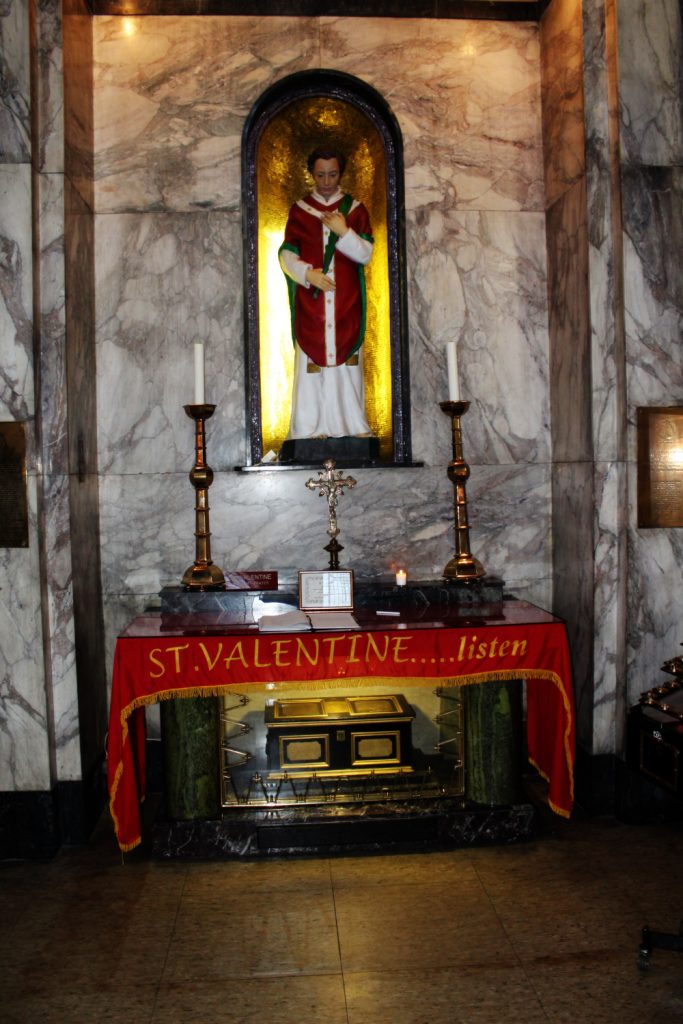 2. Kilmainham Gaol Museum Office of Public Works
Kilmainham Gaol is synonymous with Irish rebellion and Civil War as it's here many members of the Irish Republican movement throughout the years were held prisoner and, in some circumstances, executed.
Not only was it a detention center for rebels, but it also housed ordinary prisoners starting in 1796 all the way up to its closing in 1924.
Today, the historic prison is recognizable as the setting for several major motion pictures as well and it's a popular tourist attraction.
Located approximately 3 miles from the city center, the Museum and Visitor Centre is open year-round with varying hours depending upon the season. The guided tour is the only method of entry to the prison and lasts about 90-minutes.
The prison gets busy so advanced ticket booking online is recommended.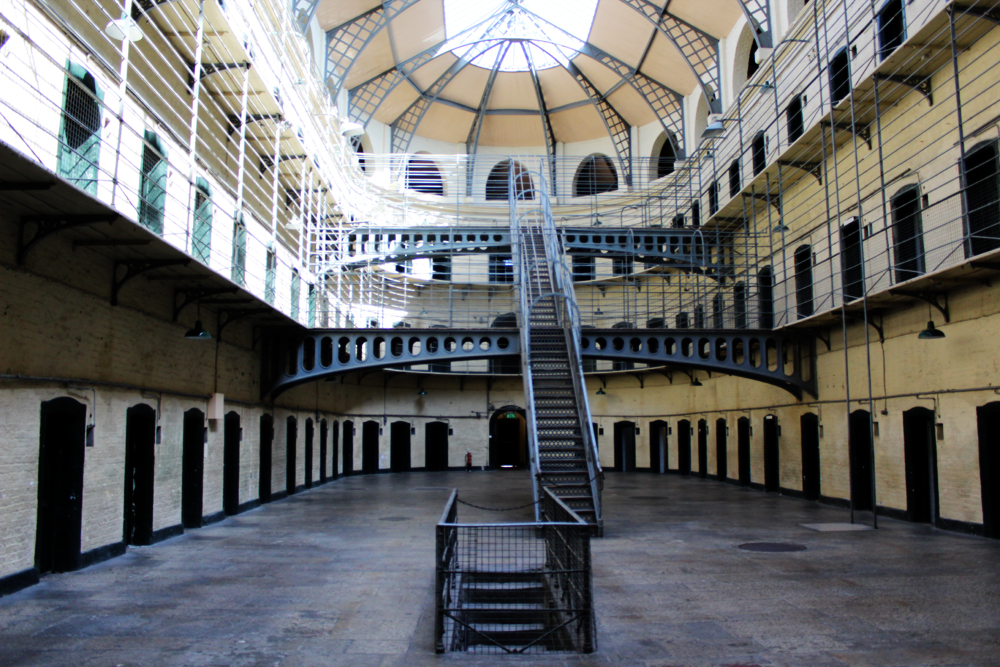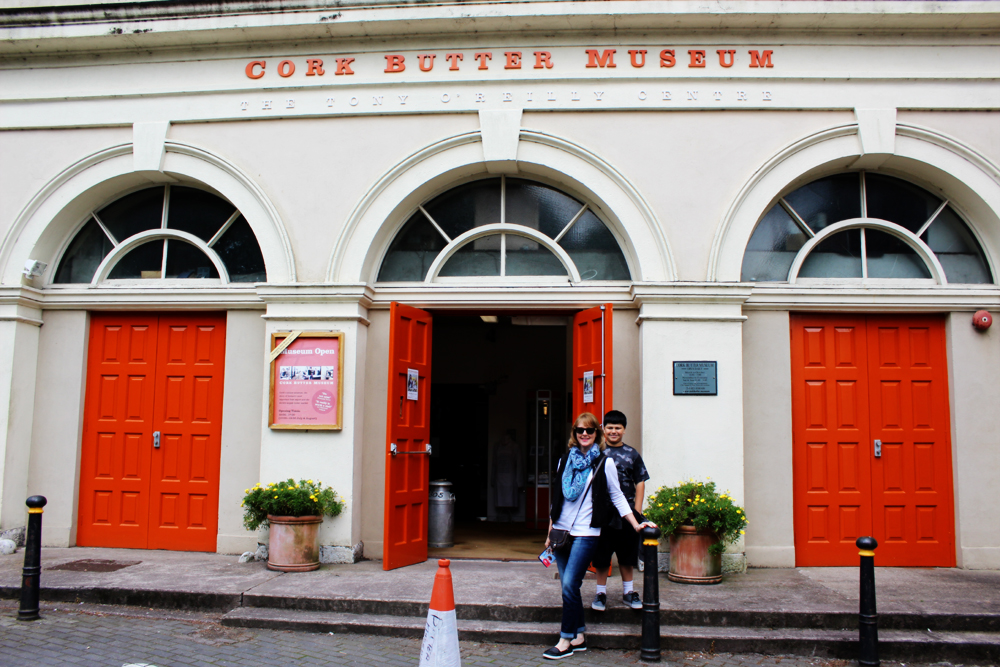 This is a favorite Pull Over and Let Me Out find.
Perched high on a hill in Cork City is the Cork Butter Museum. It's here you'll learn the history and significance of butter production in Ireland.
Exhibits feature the tools of the butter trade throughout the centuries and give a glimpse into how butter to this day plays an integral role in the Irish economy.
You can read all about our visit to the Cork Butter Museum here.
Cork Butter Museum
O'Connell Square
Shandon, Cork
4. Titanic Experience Cobh
Perhaps slightly overshadowed by the larger Titanic Museum in Belfast, the Titanic Experience Cobh is a moving recounting and tribute to the White Star Line's final journey.
Guests retrace the final steps of the 123 passengers who boarded at Cobh, the ship's final port.
Visitors are given the name of a passenger at the beginning of their tour and learn their fate at the end.
Receive your boarding card and step back in time to 1912 and ultimately learn your fate in this stirring journey to the sinking of Titanic.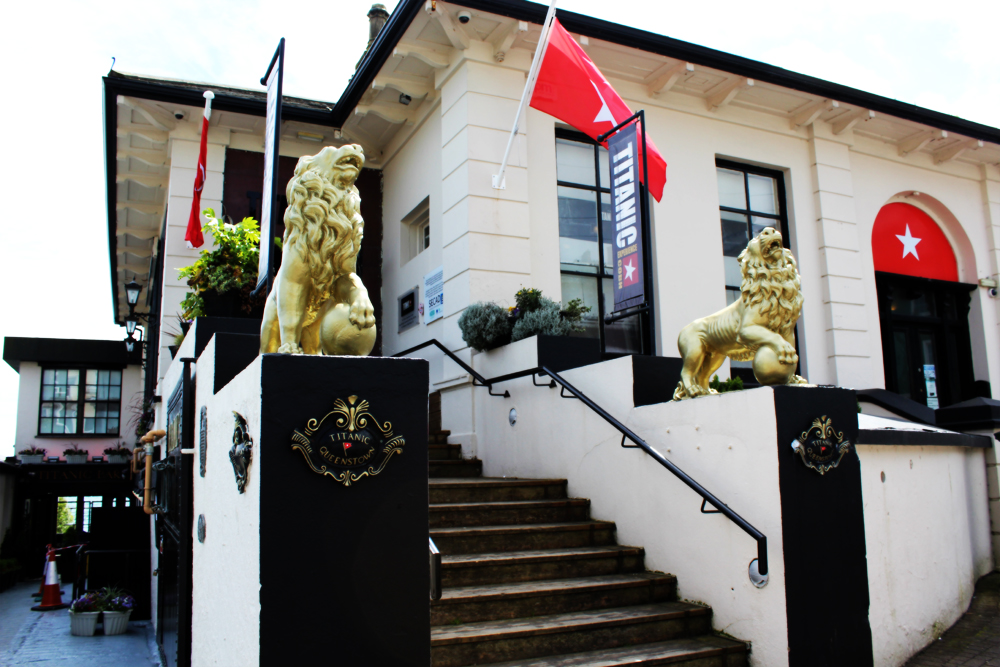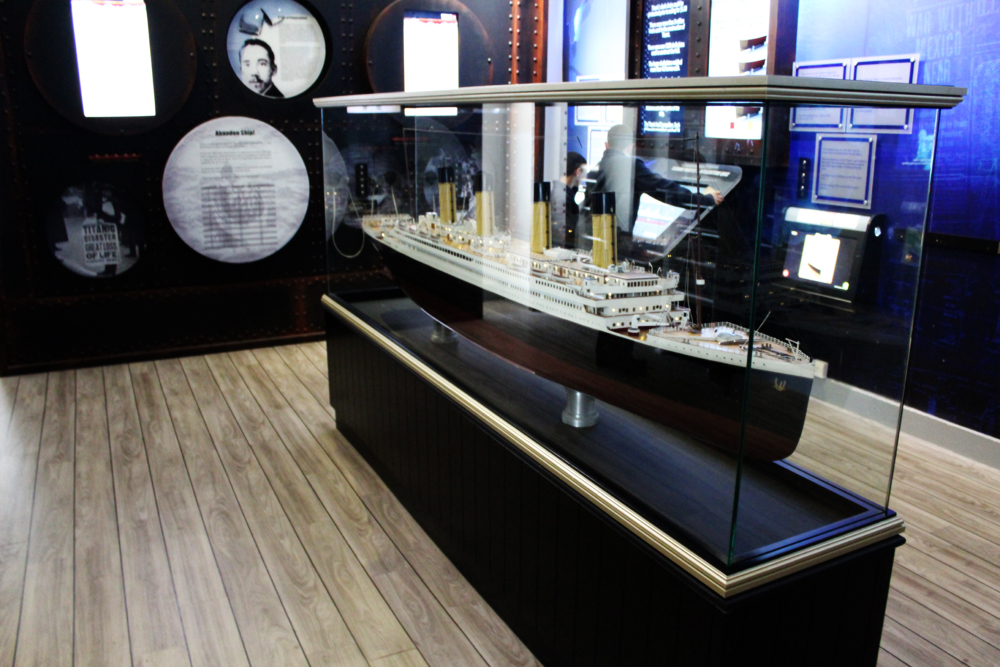 Titanic Experience Cobh
White Star Line Building
20 Casement Square
Cobh, Co. Cork Ireland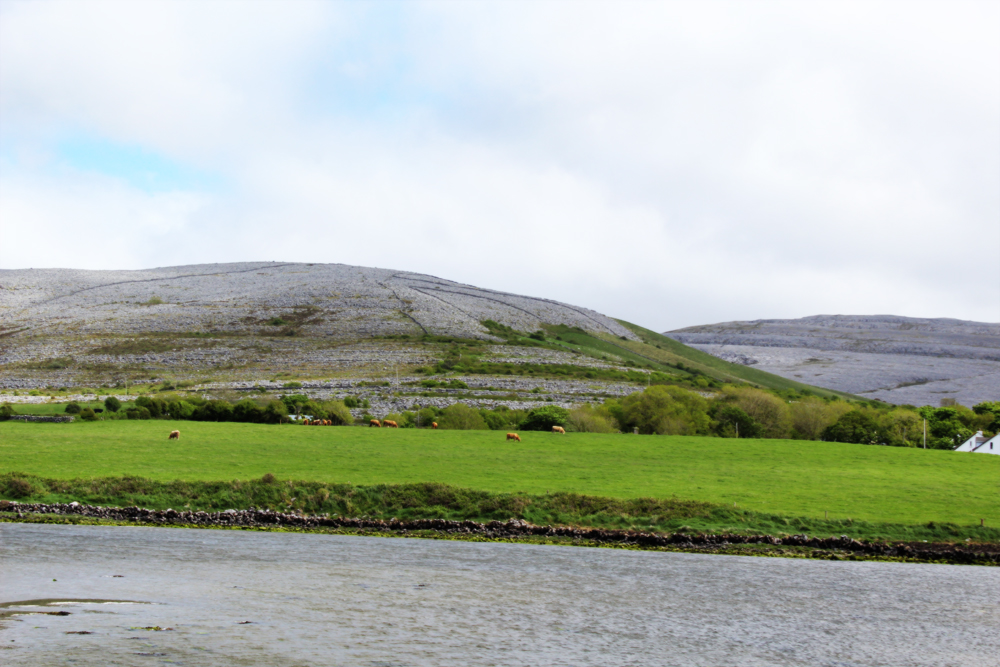 Famous for its forty shades of green, don't overlook Ireland's shades of limestone in the Burren.
This magical landscape in County Clare and stretching to the extreme-southwest of Galway is a geological wonder.
From its rugged terrain to its hearty flowers peeking between the rocks, the Burren is most likely the largest limestone street you'll walk down. And when I say walk, I mean just that.
The stark beauty of this moon-like landscape beckons visitors to park the car, get out, and walk. Wear your comfy shoes, the Burren invites visitors to explore!
The Burren
County Clare
6. Lough Key Forest and Activity Park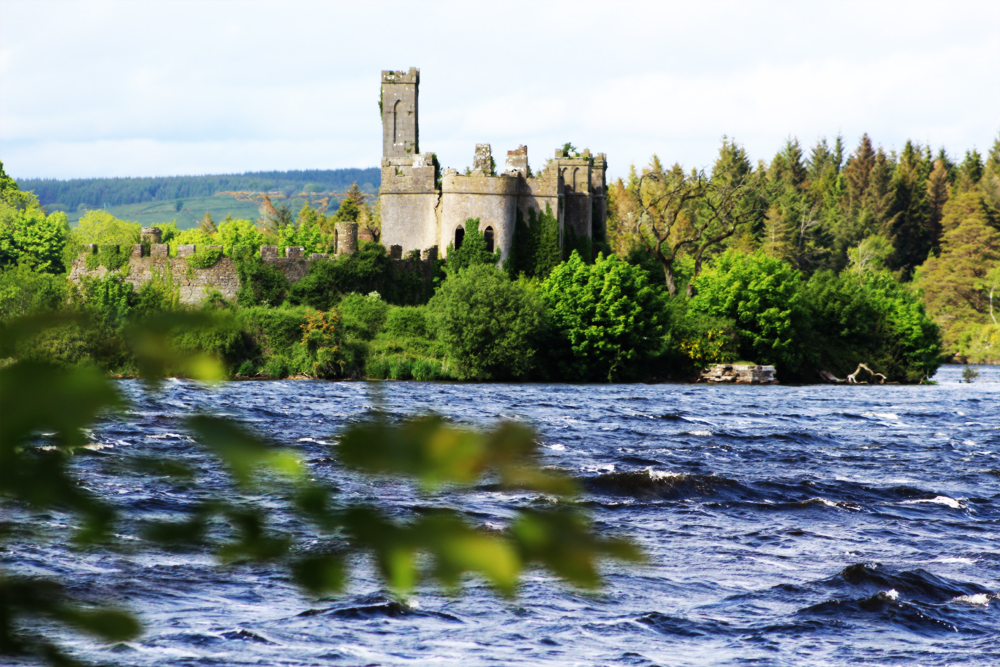 This gem in Ireland's Hidden Heartlands serves up something for everyone. From lush meadows, walking trails, zip line, boat tours, and the ruins of a 12th-century castle, Lough Key Forest Park is one of this blogger's favorite Irish tourist attractions of all.
The list of activities is long but perhaps my favorite activity is sitting outside enjoying a cuppa tea munching a scone while watching the boats on Lough Key.
Lough Key Forest and Activity Park
Boyle, Co. Roscommon
Over 1.5 million pilgrims visit this Marian Shrine located in County Mayo each year. The shrine is the location of a famous apparition that took place in 1879 when 15 ordinary people witnessed the amazing event.
Not only is there a shrine, but there's also the basilica, guided tours, and a museum. The museum gives a wonderful overview of the events which occurred and changed the tiny town into a pilgrimage destination.
Additionally, there are gardens ideal for meditating and praying and a book shop featuring an array of spiritual books and gifts.
The Knock Shrine
Knock, Co. Mayo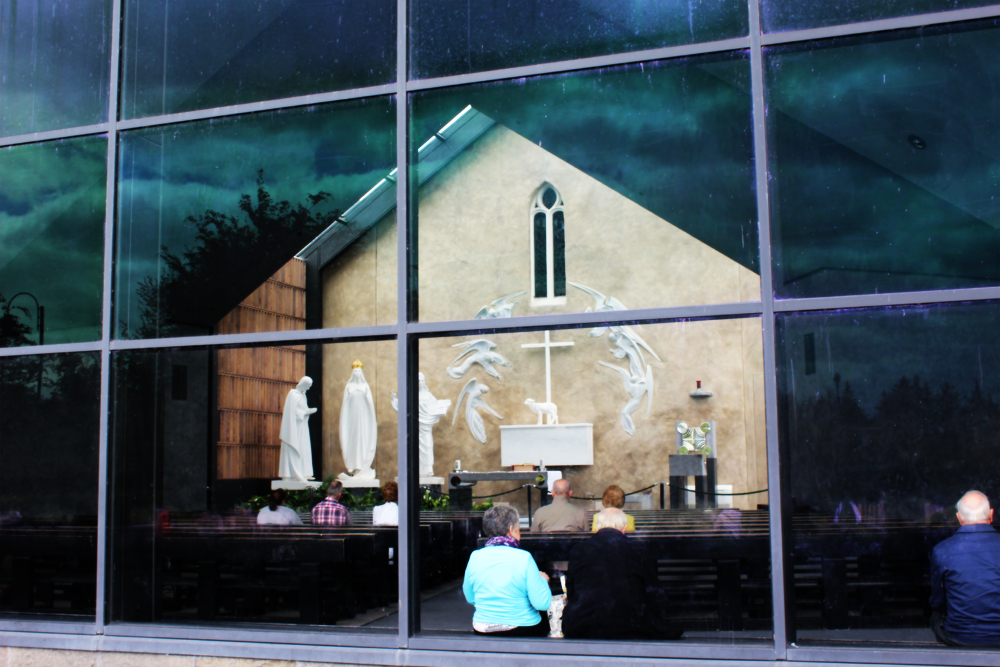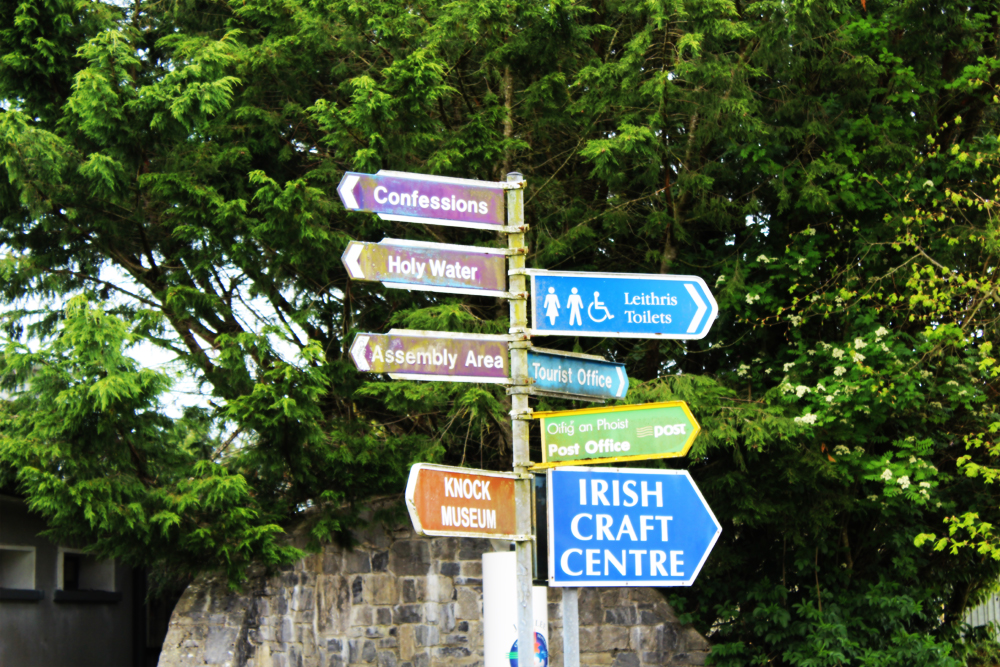 Planning a trip to Ireland? Be sure to check out What To Pack For Ireland!
Croagh Patrick interpreted means Patrick's Mountain.
It's at the summit of the mountain St. Patrick himself fasted for forty days in 441 AD. The custom has been loyally passed down over the centuries.
While the mountain is a holy site, it's also an outdoor lover's paradise. Pilgrims, climbers, archaeologists, and nature lovers alike will revel in this beautiful mountain where the views are divine.
Croagh Patrick
Visitor Center
Murrisk, Westport Co. Mayo
This Cistercian abbey dates to the 1100s and is one of the largest Cistercian ruins remaining in all of Ireland.
Located in the town of Boyle in Ireland's Hidden Heartlands, this is a fascinating archaeological site as well as a picturesque reminder of Ireland's ancient past.
Sections of the abbey have been restored and there's an exhibition inside complete with artifacts and details about the building's history. It's a wonderful step back in time in what is most likely Ireland's best-preserved monastery.
Boyle Abbey
Boyle, Co. Roscommon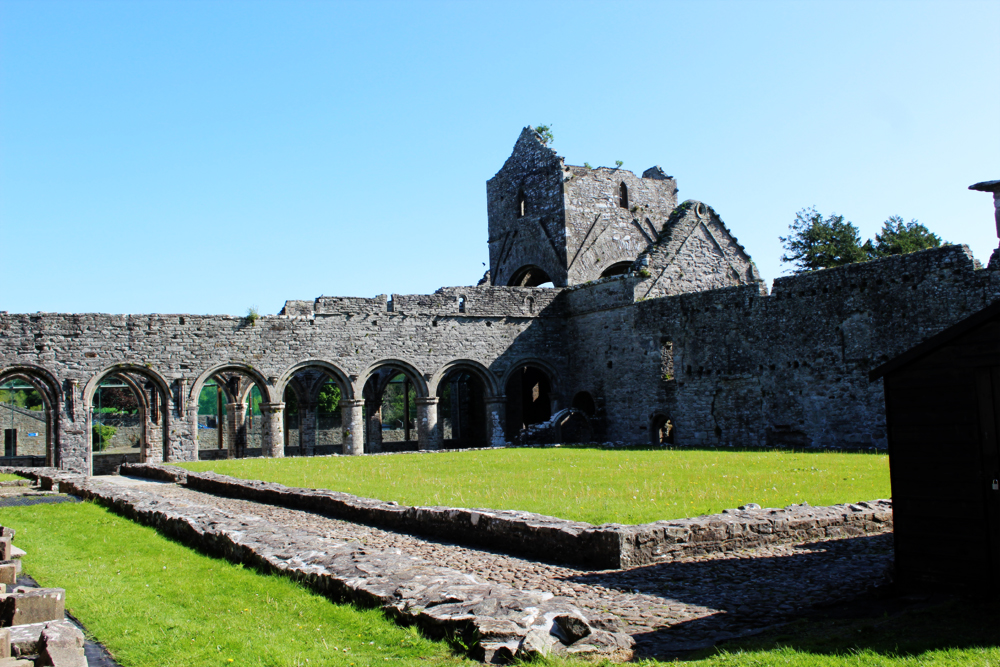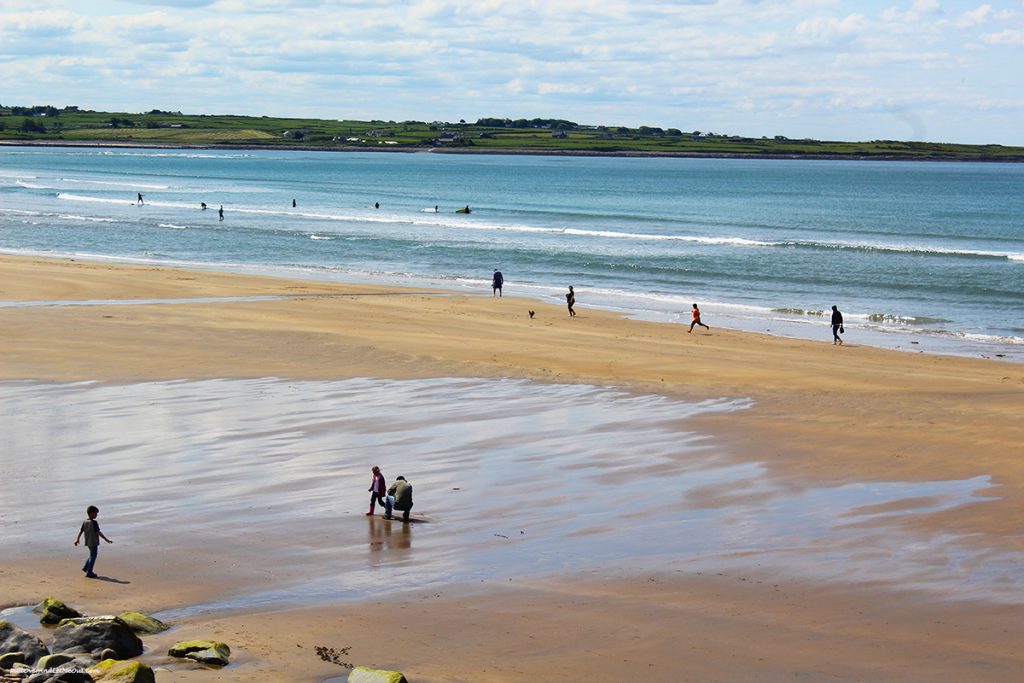 Simply put, I fell in love with Strandhill Beach.
A few short miles outside of Sligo, located in the shadow of Knocknarea, the beach town is a hot spot for surfers and beach-goers alike.
Not only imbued with scenic beauty but this glorious seaside village with its quaint shops and cheery character is a hidden gem situated along Ireland's Wild Atlantic Way.
A visit to Strandhill Beach is a recipe for seaside bliss.
Strandhill Beach
Strandhill County Sligo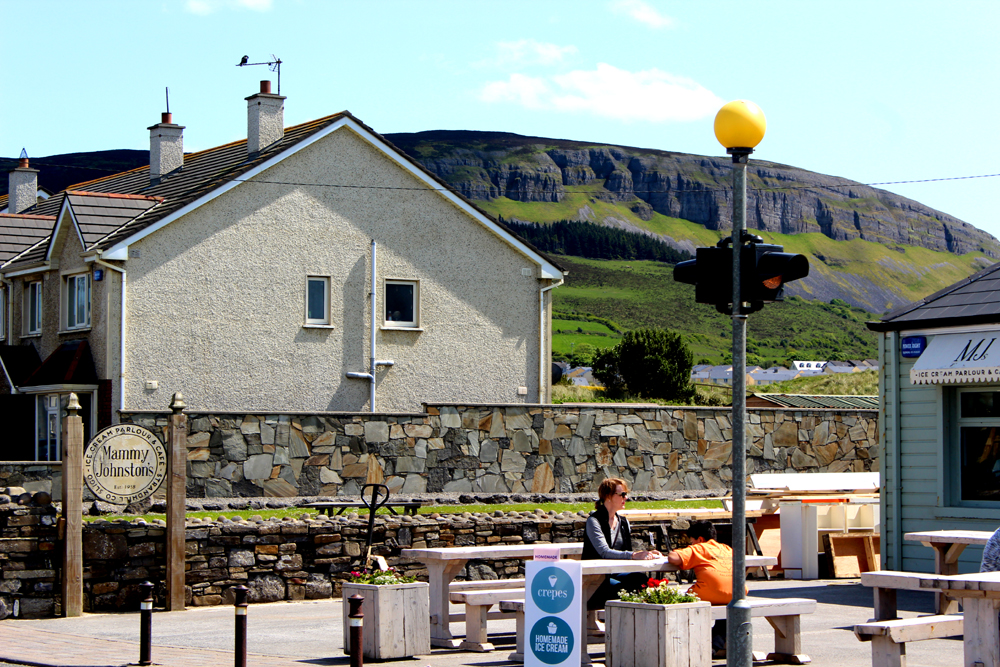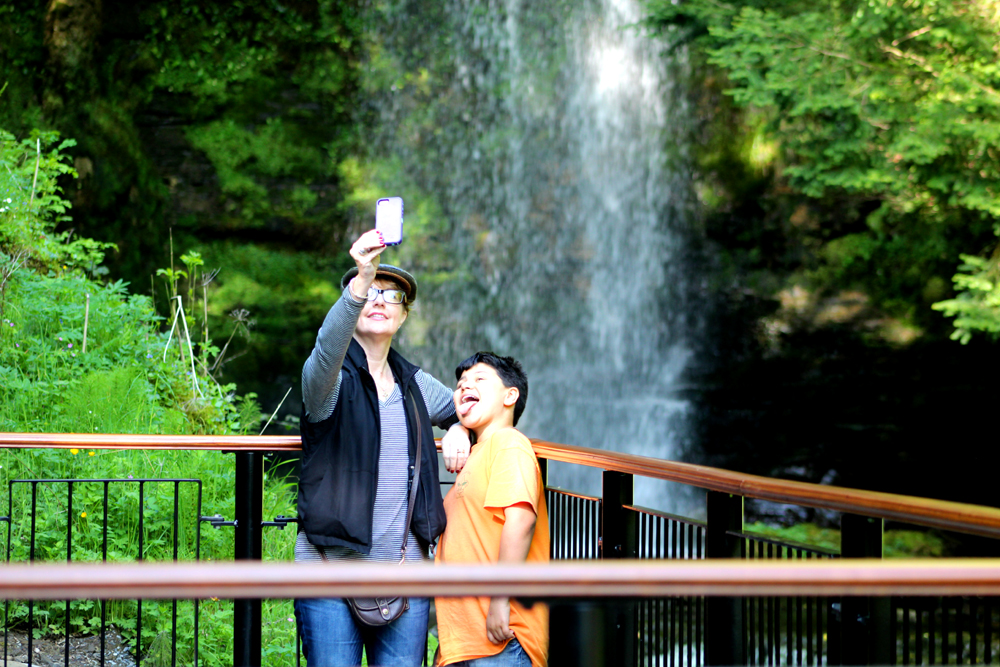 Immortalized in the Yeats poem, 'The Stolen Child,' the 50-foot waterfall on Glencar Lough in Leitrim, is a picturesque jewel.
Surrounded by pastoral beauty, this off-the-beaten-path attraction features walking trails, picnic tables, a playground, and a tea room.
Moreover, the romantic views of this idyllic waterfall are gorgeous.
Glencar Waterfall
Co. Leitrim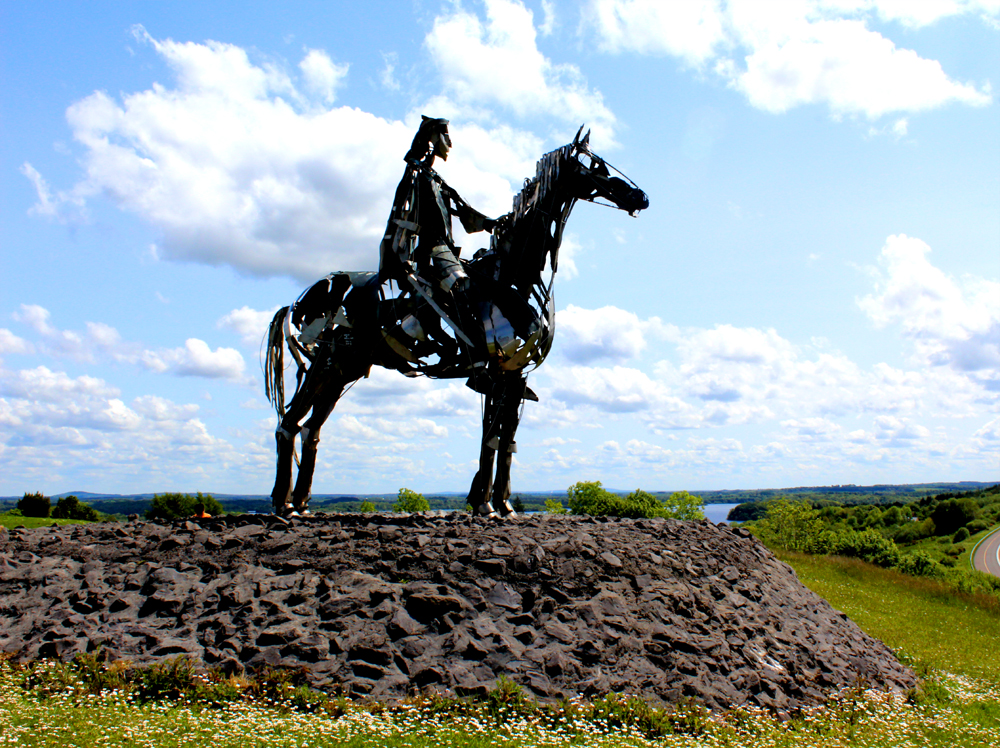 If you're traveling north on the N4 just past the town of Boyle you'll spot the Gaelic Chieftain towering overhead keeping watch from his perch at the foot of the Curlew Mountains.
The impressive sculpture pays homage to the famous Battle of Curlew which took place in 1599. The battle pitted the Earl of Sussex and the English forces against the rebel Irish forces led by Hugh "Red" O'Donnell.
The magnificent sculpture by Maurice Harron is a glittering landmark and a magnificent spot to Pull Over. Bring a basket, enjoy lunch in the picnic area, and admire the views of the Curlews and Lough Key below.
Gaelic Chieftain
N4
Boyle, Co. Roscommon
13. Costello Memorial Chapel
This tiny chapel tucked between two buildings in Carrick-on-Shannon is a romantic curiosity.
Built in 1879 for Edward Costello upon the death of his wife, Josephine, as a monument to his love for her, it's a noteworthy illustration of one man's deep devotion to his wife.
The loving couple is buried alongside each other in this tiny Roman Catholic Chapel measuring 16 x 12 feet.
The chapel is reported to be the second smallest chapel in the world, so you won't spend long visiting the site.  Nonetheless, it's truly unique and worth checking out as you explore this beautiful town situated on the banks of the River Shannon.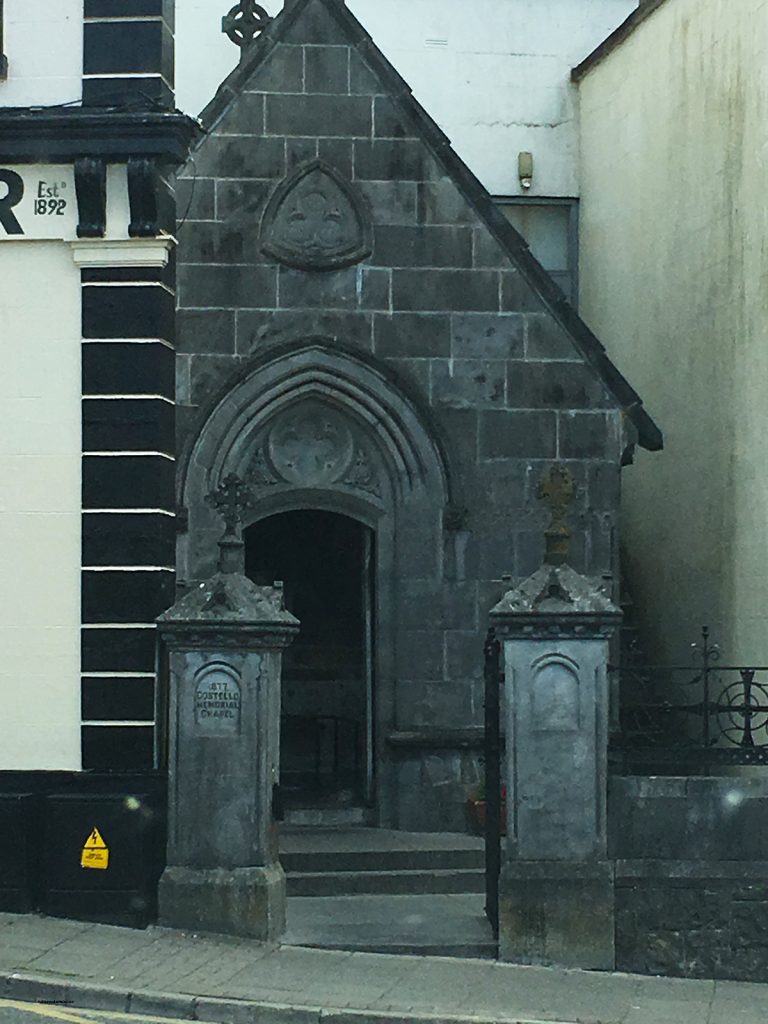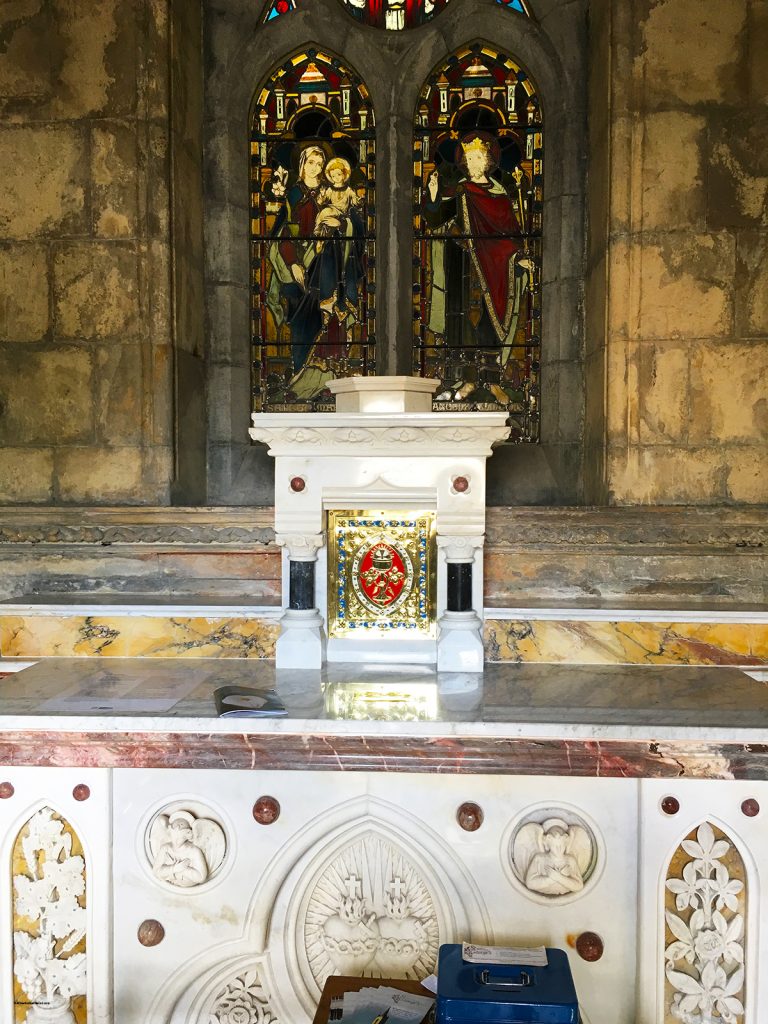 Costello Memorial Chapel
Townparks, Carrick-on-Shannon, Co. Leitrim
More Unique Ireland Tourist Attractions
Ireland is one of those vacation spots that lives up to its reputation. Finding its lesser-known attractions adds to the joy of experiencing the Emerald Isle.
Its expansive coastlines, vibrant cities, and lush landscape provide an abundance of tourist attractions. Gorgeous scenery, magnificent natural wonders, and its charming people render it an amiable bucket list destination. 
With so many splendid sites to see and adventures awaiting, once visited, Ireland calls you back again, and again.
Tell me, what unique Ireland tourist attractions have you visited?
IF YOU LIKE THIS, PIN IT FOR LATER