In planning our visit to Cork, Ireland, I knew there were certain places I simply had to visit.  Saint Finbarr's Cathedral, St. Patrick's Street and the River Lee – these are sites that were known to me.  However, in doing my research, I found one destination that intrigued me.  The Cork Butter Museum.
Granted, I like butter, but it's not the be-all-end-all of my diet. But the idea of a museum dedicated to butter seemed right up my alley.  I love finding those unique, one-of-a-kind places most tourists bypass so I was all-in for this trip.
Getting there is relatively simple.  We caught the
Cork City Hop-on-Hop-Off
bus across the street from our B&B and got off at the St. Anne's Shandon stop.  The museum sits atop the hill across from the famous church.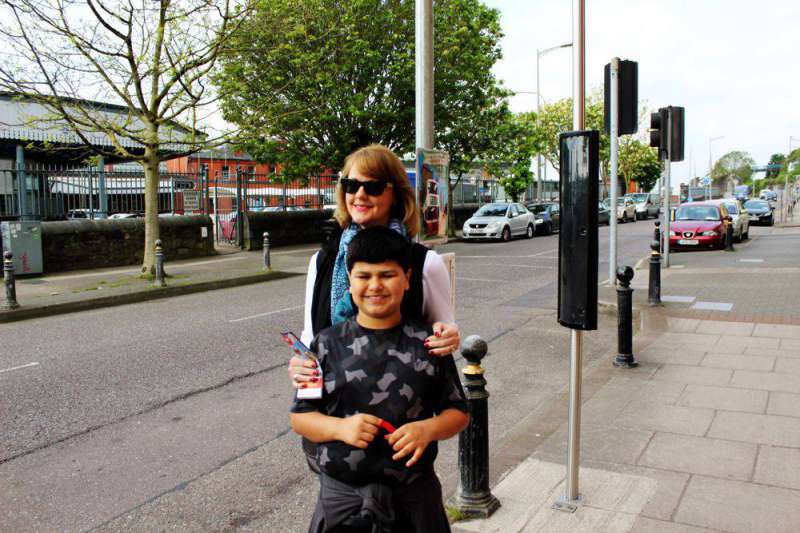 I wasn't sure what to expect, but have to say it was really fascinating to learn the story of the role the dairy industry and specifically, butter, has played in Ireland's history.  The exhibits outline the timeline of the dairy industry in the country as well as the development of the Cork Butter Exchange.
There are all kinds of butter memorabilia on display at Cork Butter Museum, items such as churns, butter paddles, butter boxes – you name it, they've got it in the museum.  There's also a video shown to visitors that gives a wonderful overview of butter in Ireland, its impact on the Irish economy, and the world.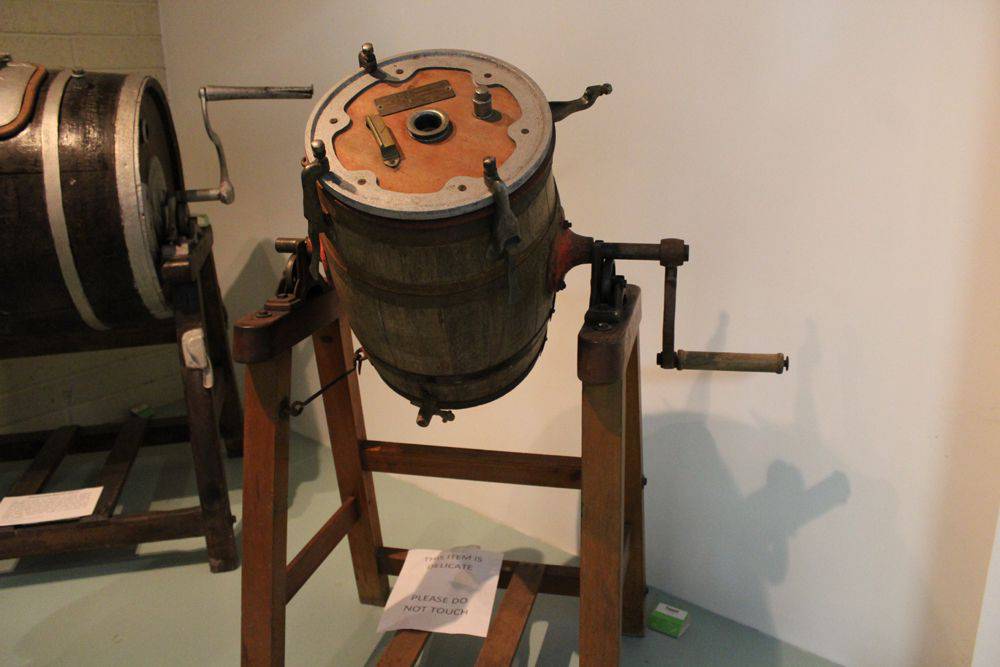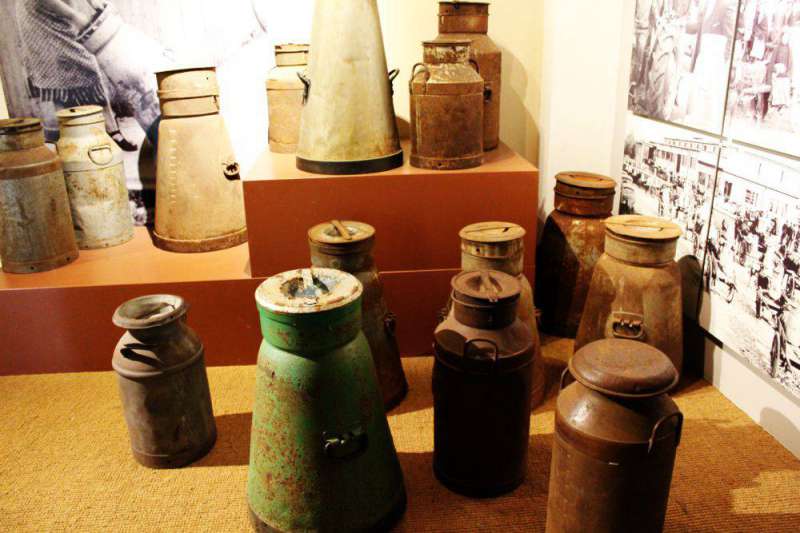 What I Liked At The Cork Butter Museum
I loved learning the history of something I never really gave much consideration. Butter is an important industry in Ireland and because of the climate, the grass, and the cows, Irish butter is superior.
What I'd Have Liked More Of…
I arrived on a day there were no butter-making demonstrations.  Unfortunately, there are only a couple days a week the museum offers these demonstrations so if it doesn't work with your schedule, you're out of luck.  If you can swing it, do!
I left the museum wanting just a little something else and I think the chance to watch butter being made and even sampling it, would have made this a completely spectacular find.
Is My Heart "Churning" to Return?

 
Absolutely.
This kind of unique and slightly quirky spot is what I live for when traveling.  Sure, the museum décor is slightly dated, but the subject matter is interesting and I came away having learned something new.  To me, that's travel destination success!
The Cork Butter Museum
The Tony O'Reilly Centre
O'Connell Square
Shandon
Cork
Ireland
Tel 353 (0) 21 4300 600