I love hotel rewards programs. In fact, I'm a member of several for multiple chains. For my style of traveling, the most important benefit of a hotel loyalty program is being able to accrue enough points to either mitigate expenses or earn free stays.
One hotel brand I tend to frequent regularly is Hilton. Because I'm a member and utilize their program, I thought I'd share what I love and don't love about Hilton rewards.
Here's an analysis of their program, a word of caution when booking your reservations, and a tale of points I didn't get.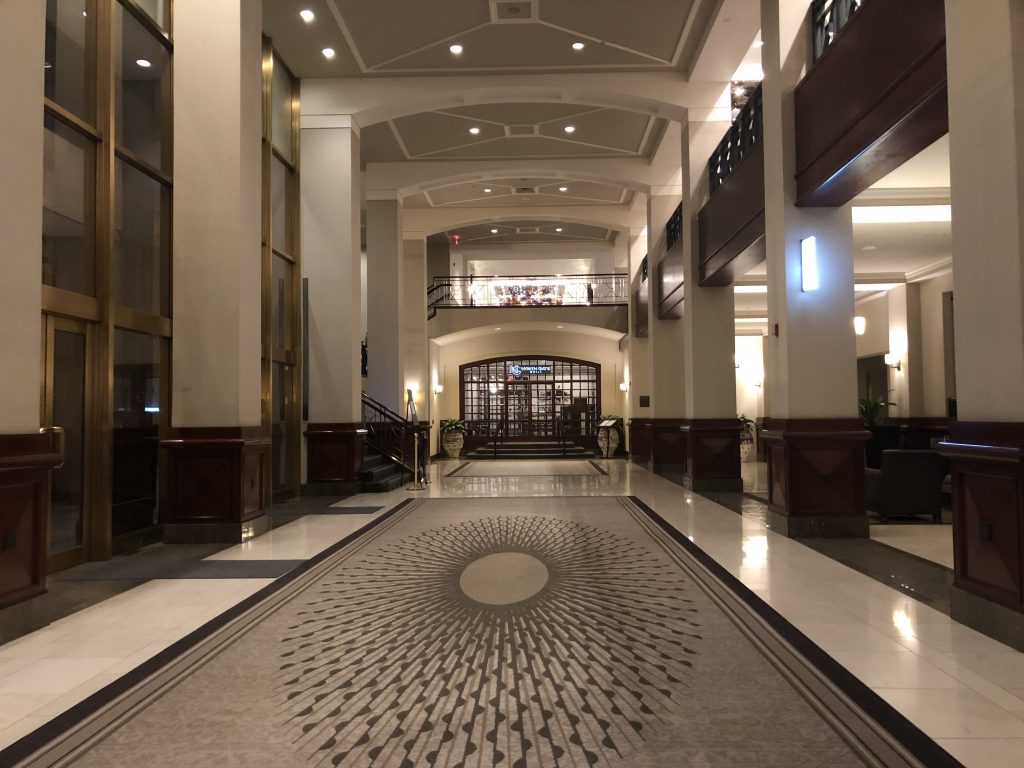 I noticed following a Hilton hotel stay in the Nation's Capital, I didn't get credit for it in my bonus program.
After a quick phone call and conversation with a lovely Hilton rep named Margaret, I learned a few tips I want to pass on.
But I'll get to that later in this post. First, a few details about Hilton Rewards.
A Hilton Rewards membership is broken into multiple tiers. The more frequently you stay at Hilton brand hotels, the higher the level of membership. The levels are Member, Silver, Gold, and Diamond. Consequently, the higher the level of membership you achieve translates into more benefits. The cool thing about a Hilton Rewards membership is the points begin the moment you join.
Here's a breakdown of the benefits of membership in a Hilton Rewards program by level.
Member– Perks at the Member level include; Guaranteed Member discount, Points towards free nights, no resort fees on Rewards Stays, Digital Check-in and Choose your own room, Digital Key, Standard In-Room and Lobby Wi-Fi, Second Guest Stays Free, Late Check-out, Free Transfer of Points and Points Pooling.
Silver– Perks at the Silver level include the same as at the Member plus; Points towards free nights plus 20%, 5th standard reward night free, 2 bottles of water, and Elite Tier rollover nights.
Gold – Gold perks include the same as the Silver level plus; Points towards free nights plus 80%, space available room upgrade up to Executive room type, complimentary breakfast at all hotels, and unlimited Milestone bonuses.
Diamond– The Diamond membership level includes the same perks as Gold with a few additions; points towards free nights plus 100%, Premium in-room and lobby Wi-Fi, space available upgrade up to 1 bedroom-suite room type, Executive Lounge access, Diamond status extension, 48-hour room guarantee, and Elite status gifting.
The higher your membership level the more points you earn per dollar spent. Thus, more hotel stays quickly converts into more points, higher status, and free nights!
To earn even more points and rise in status rapidly, Hilton offers a Hilton Honors credit card which makes achieving Elite Status even easier.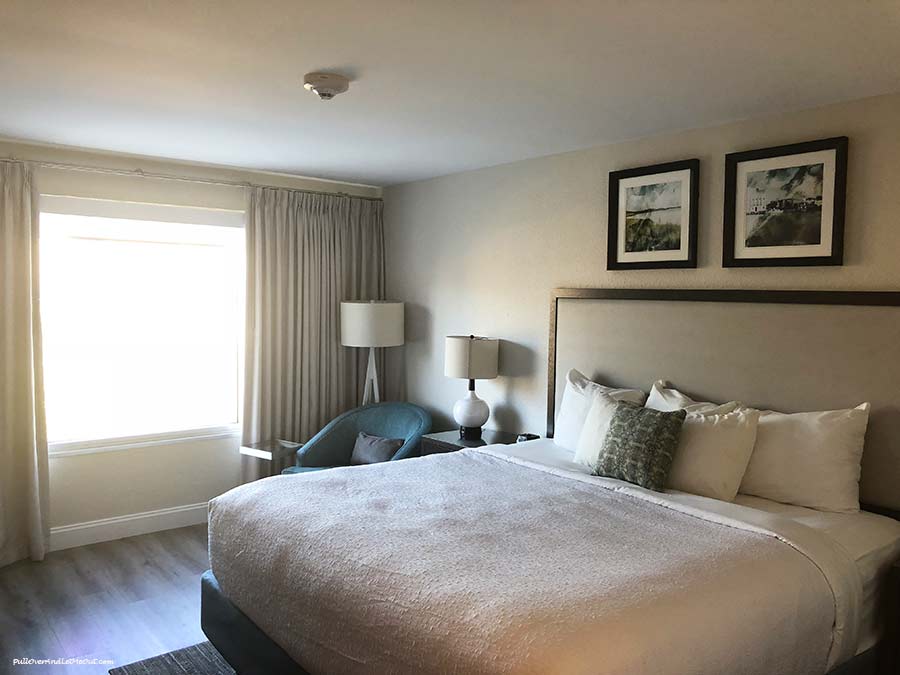 What I love about Hilton Rewards
I love the digital check-in and having the ability to select my room before arriving.
The complimentary bottles of water upon arrival are awesome.
The Hilton Rewards app is super convenient. The app has all my account information and details about upcoming stays right in front of me. I can even check the hotel floor plan and find out what the weather forecast is where I'll be staying. 
Moreover, I love earning free nights. I've mentioned in a previous post I was able to score a great room in Dublin, Ireland using points. Who doesn't LOVE free stays?!
Another thing I love is from time to time, Hilton offers opportunities to earn extra points and features special offers.
And I'm also able to use my AAA membership with my Hilton Rewards to earn free breakfast at participating hotels which is a great way to start the day.
The only thing I don't love is that in order to maintain a level achieved, I must keep traveling or risk slipping back to a lower level if I've used up my points without replenishing.
I still receive benefits at the lower level, but it makes me said I'm not traveling as frequently as I'd like to be.
Why join a hotel rewards program?
Most rewards programs are free to join and regardless of how frequently or infrequently you travel, it's nice earning rewards.
Even at the lowest level of membership, the perks are decent and may earn you a free stay down the road.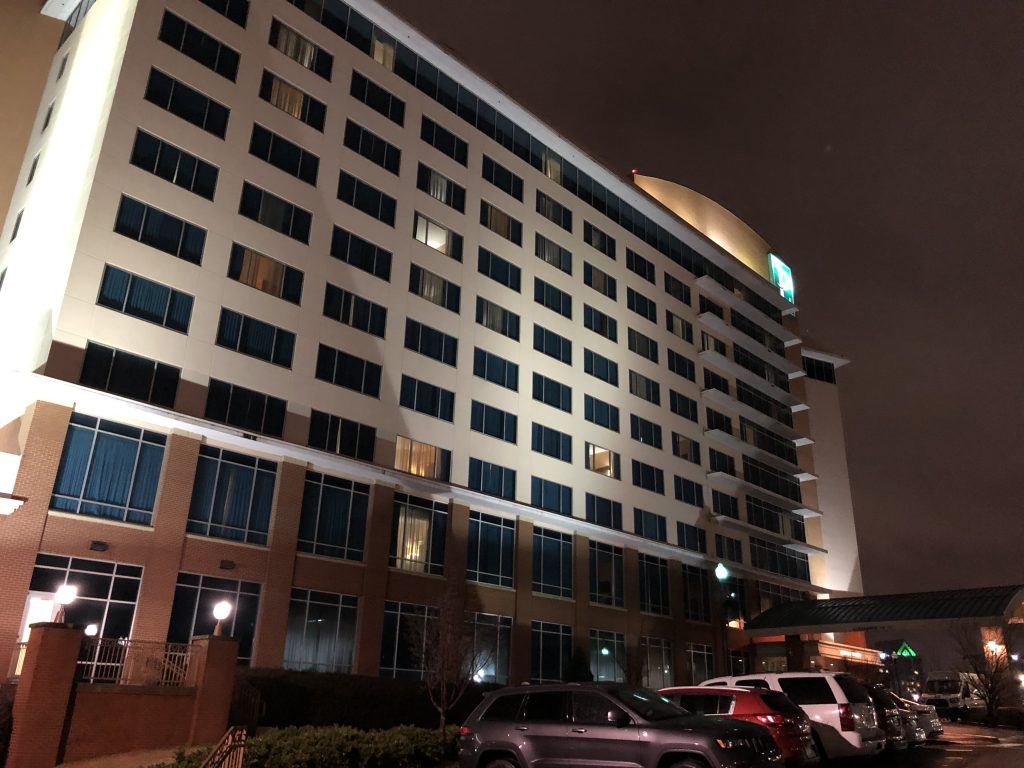 And finally, I love the customer service I receive with the Hilton Rewards program. I can't speak for other rewards programs because honestly, I've not had the need to contact my other programs. However, I've always had wonderful friendly interactions with Hilton Rewards customer service representatives.
Now, you may be wondering, Anna Marie, why didn't you earn points at that Hilton stay you mentioned at the beginning of the post?
Funny story. I had done a Google search for a Hilton near where I wanted to be while visiting Washington, D.C. Well, I didn't look closely enough and inadvertently booked my stay using a third-party.
There's nothing wrong with third-party booking sites, nonetheless, in order to accrue points using your membership you need to book through the Hilton website. Hilton.com.
After explaining to Margaret how I'd unintentionally booked through the third party and didn't realize it until later, she was understanding and helpful. While she couldn't give me full credit, she was able to give me some points. I hadn't even asked her to give me points, but customer satisfaction was her goal. I was delighted because it was clearly my mistake.
Another important tip I learned from Margaret has to do with accruing points when you're booking a Hilton room that's part of a block.
For example, say a couple have negotiated a rate and reserved a block of rooms for their wedding guests at a Hilton property. As an invited guest, you book a room through their block online. You'll want to call and follow up to be certain the reservation connects with your Hilton Rewards number.
Although the system may recognize your name, it may not connect your rewards number to the reservation. A quick follow up call to Hilton Honors to assure you get credit is worthwhile!
Which brings me to my final point, yes, I think hotel rewards programs are worthwhile.
Although each brand may offer different advantages, it's important to read and remember all the information about your specific rewards program in order to get the most out of your membership.
By knowing the details, doing your homework, and keeping up-to-date you'll assure you get the most benefit and never leave points sitting on the table.
Tell me, what hotel loyalty program(s) do you belong to and how have you used them to your advantage?
IF YOU LIKE THIS, PIN IT FOR LATER!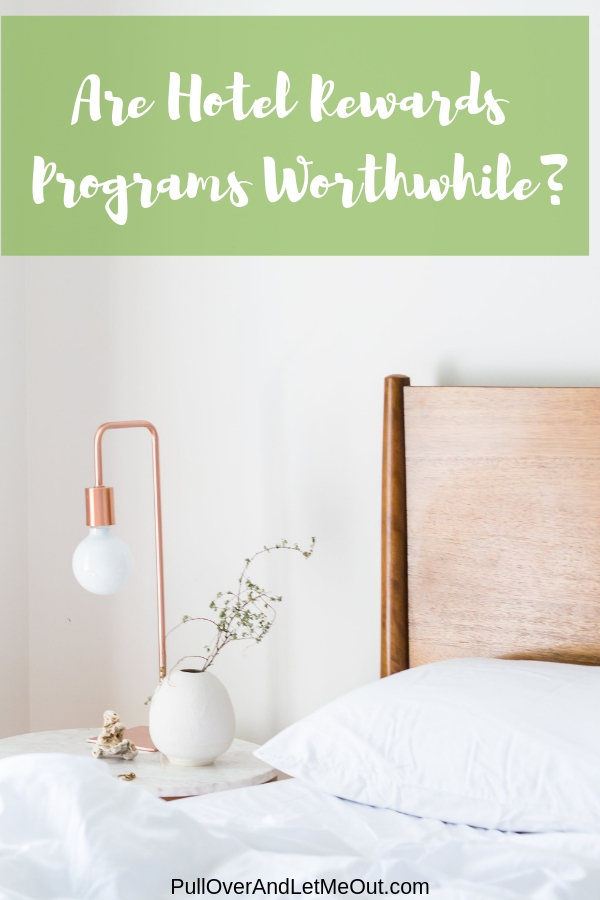 Source information regarding Hilton Honors was found on Hilton.com – I'm not affiliated with Hilton. All opinions are honest and based upon my own experiences.