On my first visit to the Cliffs of Moher Ireland, I was blown away by the surreal beauty. It was one of those life-altering inspirational travel moments forever changing a young tourist into a motivated traveler. The atmosphere was peaceful, soul-filling, and it moved me. So much so, I wrote about it and the moment ultimately became the opening paragraph of my debut novel.
I often talk about my time at the cliffs so I made a point of getting back there and sharing this magical place with my family. Upon returning all these years later, I depart with an updated opinion of this beautiful Irish tourist attraction.
Here's a simple guide to planning your visit to the Cliffs of Moher Ireland.

Planning your visit to the Cliffs of Moher Ireland
I stand as close to the edge as I dare leaning forward slightly to see below. It's a hazy warm day, but the wind is persistent and my hair is hopelessly tangled about my head as I stand gazing across the water. A musician sits not far from me on the cliff. The soft melodic sounds of his violin float across the open space and become the soundtrack to my encounter with nature.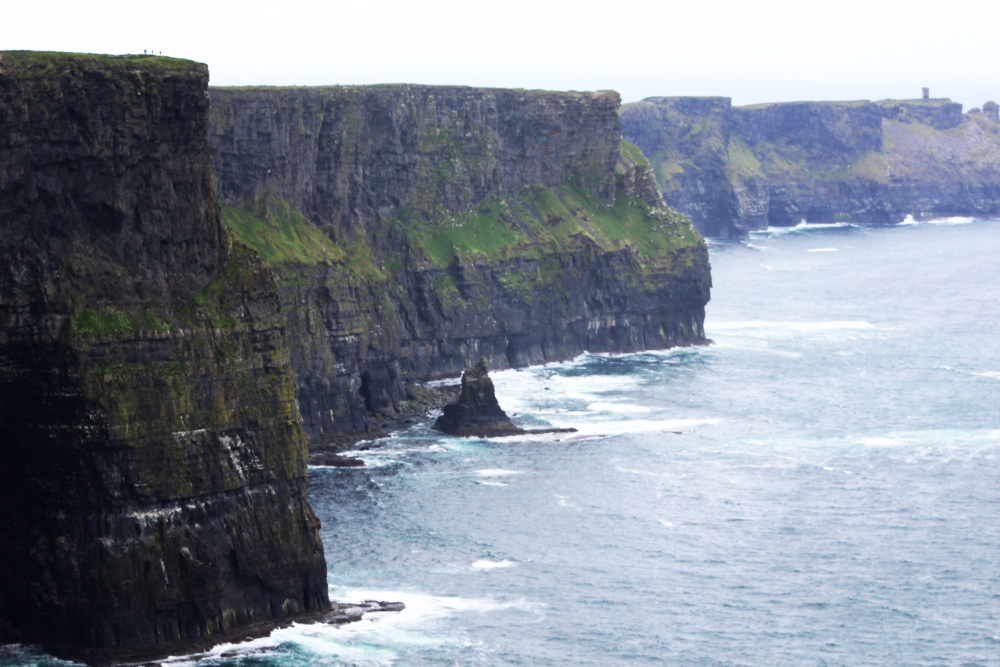 Most ads you see on this site are affiliate links. If you click through and make a purchase I'll get a small commission and it won't cost you any extra. So, thanks in advance for helping me keep bringing you the content you enjoy!
Nature at The Cliffs of Moher
The iconic landmark along Ireland's Wild Atlantic Way is a geological wonder. Located in County Clare, at 702-feet at their highest spot, the Cliffs of Moher loom large over the Atlantic coast. Although several aspects of visiting the cliffs have changed dramatically since my first trip, many things remain the same.
First and foremost, the geology. The massive shale and sandstone rocks represent millions of years of the effects of water and erosion. The tale of centuries is told via visible bands and layers of sediment.
Secondly, wildlife has remained relatively consistent as well. A minimum of 9 species of seabirds is present. Their soaring numbers dot the coastline and cliffs and include gulls, razorbills, and Atlantic Puffins. In addition to birds, look towards the water. It's possible to view dolphins, minke whales, porpuses, and gray seals frolicking in the ocean.
Look behind you to the land, there are still some feral animals such as foxes, rabbits, and goats. Nearby, there are cows grazing. The Cliffs of Moher offer nature lovers a myriad of reasons to visit.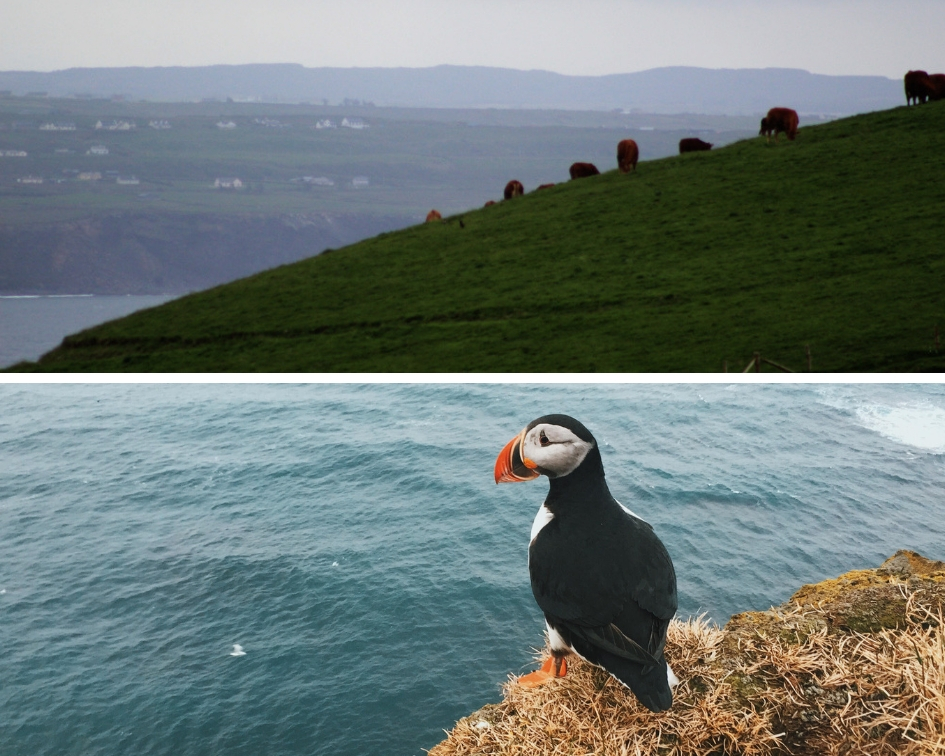 Anna Marie Says…
Travel binoculars are a must for birdwatching at the cliffs! Keep your eyes open for Puffins nesting on Goat Island between April and July. 
Ch-ch-ch-ch-changes
When I visited the cliffs in my 20s, it was a popular destination. However, today, it's even more popular! There's now a charge for parking, a huge visitor center, tea room and café, and lots of tour buses. There's even a fee for climbing to the top of O'Brien's Tower. I was on a tight budget in my 20s and definitely did NOT pay for that.
That being said, with change comes some good too. For instance, after years of planning, in 2007 the visitors center opened and is an extraordinary addition to the entire experience. Walk inside this unique building merging into the landscape and find exhibits giving detailed information about all aspects of the cliffs.
There is a kids' zone designed with young guests in mind. Additionally, The Cliffs View Café permits visitors to relax and enjoy a mid-day meal or hot cuppa while providing beautiful vistas. And, my favorite addition, there's now a gift shop!
Further, they've extended the cliff edge pathways, steps and the viewing platforms making it much easier, safer, and accessible to walk along the cliffs.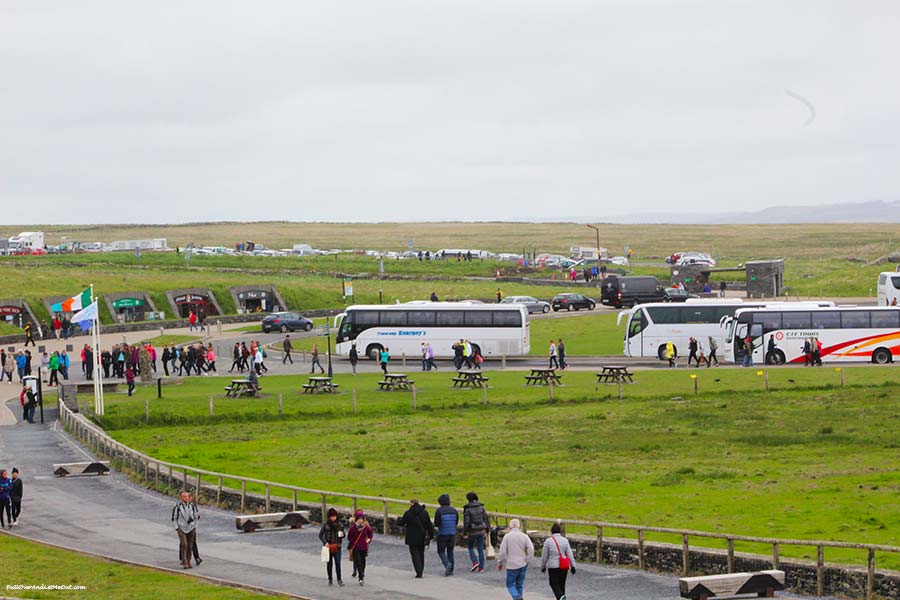 Plan Your Visit
If visiting the cliffs is on your agenda, plan ahead. I know that sounds flippant, but a little advance planning will make time spent at the cliffs all the more enjoyable and memorable.
Keep in mind tour buses bring loads of people. Thus, if possible, get there early in the day before the buses arrive. July through August is the busiest time of year and the hours of 11 am to 4 pm are the peak. Since the Visitor Center stays open until 9 pm those months, you may wish to plan a late afternoon visit. (It stays bright late during the summer.)
Decide ahead of time which facets are important to you specifically. Visit the website or download the app to scout out the areas you wish to include and experience. There's some terrific information on the app even if you aren't going there!
Book in advance. Admission is reasonably priced but you can save money by booking online at least one day ahead of your trip. Included in the entry fee are access to all the public areas, parking, the visitors center, the external areas, pathways, and the cliffs. Ticket prices are cheapest for off-peak times and children under 16-years old are free. Even better, a portion of ticket fees is directed toward conservation efforts.
Practically speaking, keep in mind the weather. It's ALWAYS windy and it's Ireland, so the weather can be beautiful or bitterly biting. Dress accordingly and give yourself plenty of time (at least 2 hours) for enjoying the scenery. While you're there, be sure to talk with the guides, they're delighted to impart facts and information or answer any questions.
Did You Know?  Moher derives from the Gaelic word Mothar which means "the ruin of a fort."
Hike or Walk The Cliffs
Pack your hiking poles! This is an enchanting place to hike. I can't think of a better way to encounter and appreciate this natural wonder. Regardless of the distance, you decide to cover, or how challenging the terrain you travel, the coastal walk is invigorating and the views are breathtaking.
Anna Marie Says…
To avoid the crowd, consider viewing the cliffs via Guerin's Path to Cliff Walk. The family-owned business is an alternative means of seeing the cliffs and is perfect for hikers and walkers alike. The view is spectacular!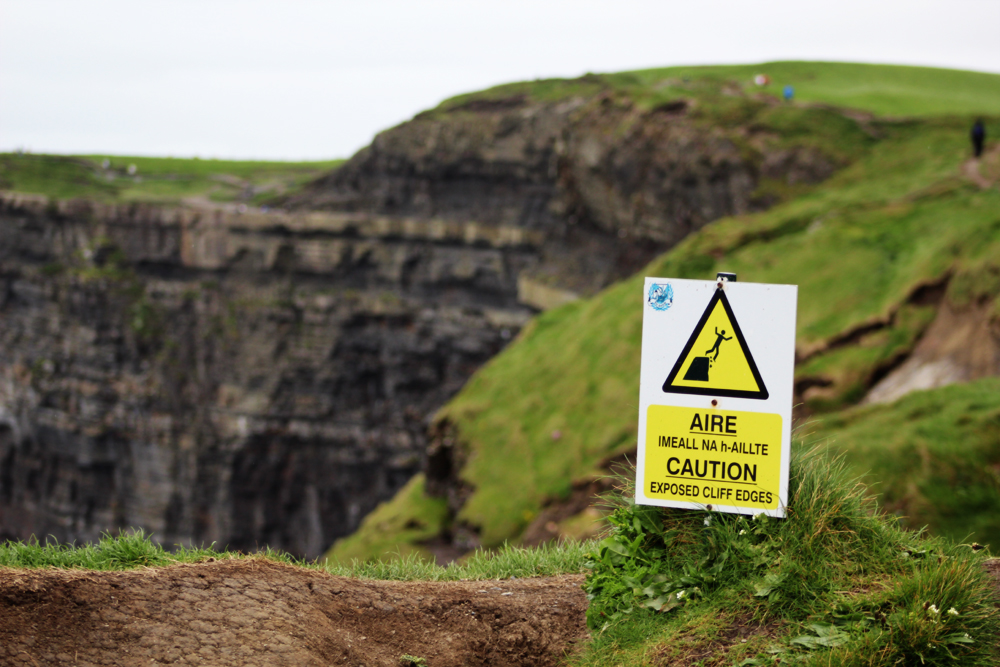 Getting There
The Cliffs of Moher is situated in County Clare approximately fifty minutes from Shannon Airport. The popular tourist attraction is a convenient driving distance from multiple cities; 40-minutes from Ennis, 1.5 hours from Galway, and 4-hours from Dublin. We made our journey to the cliffs after staying in Bunratty the night prior. The scenic ride was just about an hour long.
Not renting a car? There's always the option of joining a tour. Tours to the cliffs run from numerous cities all over Ireland. Sit back and enjoy the view and let someone else do the driving.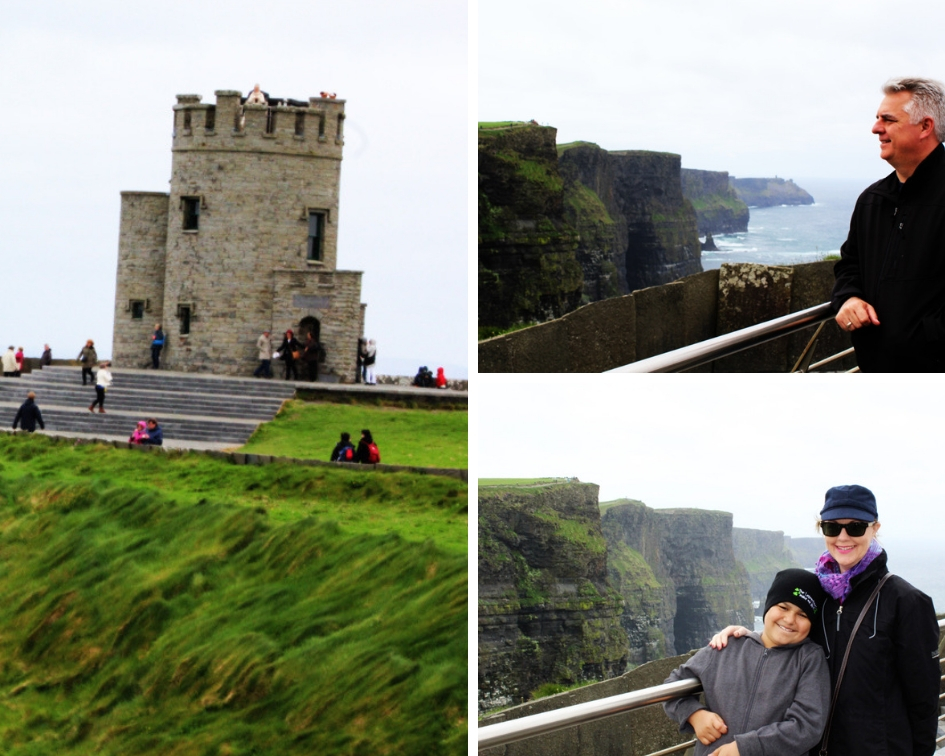 Dining and Lodging at the Cliffs of Moher
There are several small villages nearby the cliffs and if your itinerary permits, you may wish to stay in the area. From smaller hotels to quintessential Irish bed & breakfasts, villages like Lahinch, Liscannor, Lisdoonvarna, and Doolin cater to cliff visitors. The quaint Irish villages will also satisfy your appetite for traditional Irish fare and trad music. We found a cozy restaurant called StoneCutters Kitchen in Doolin where we enjoyed a lovely cup of tea and Irish scones.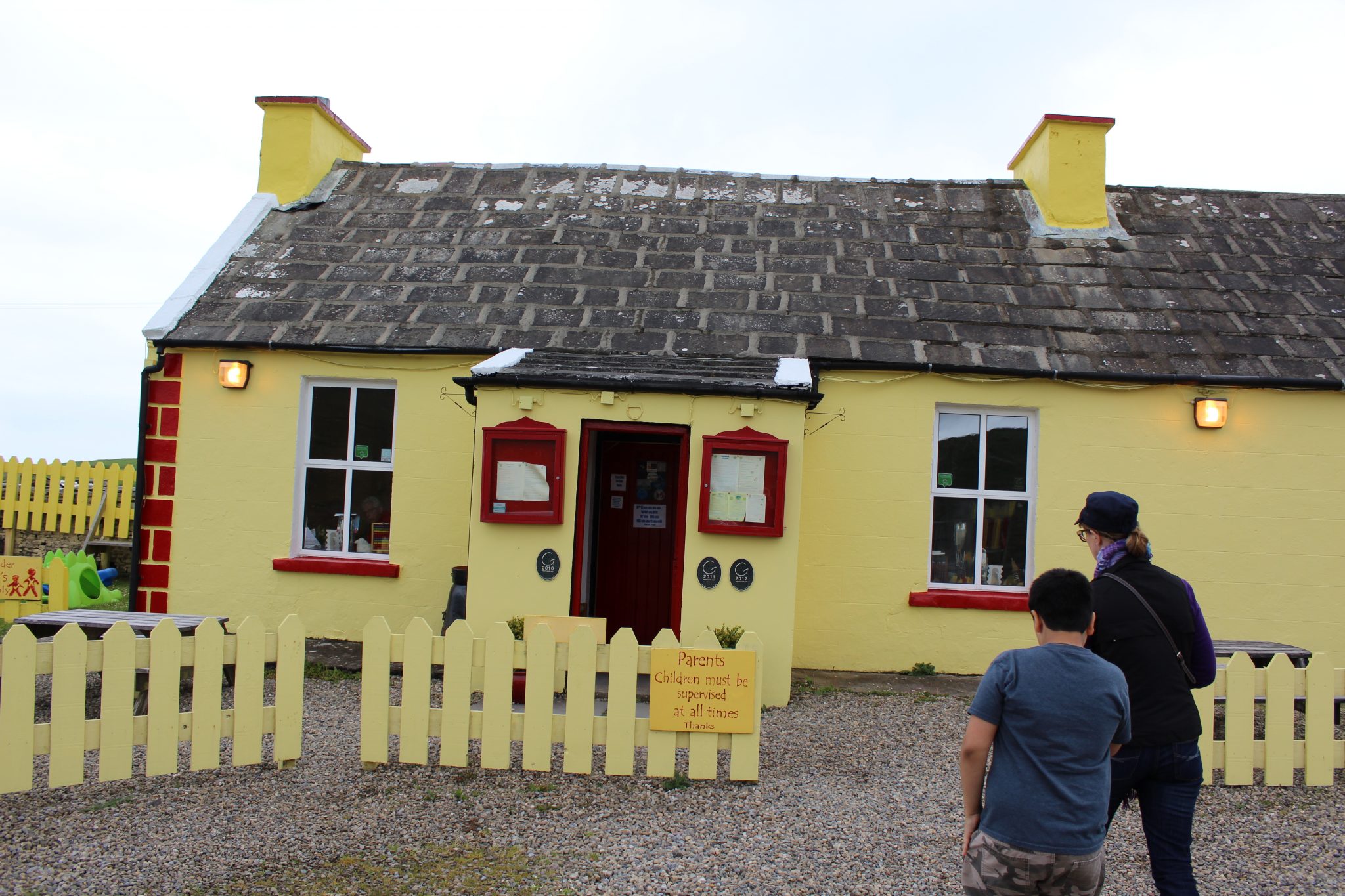 Summary
Do I recommend including a visit to the Cliffs of Moher on your Ireland itinerary?
Yes, if you love nature, stunning views, and iconic scenery. 
It's an impressive highlight on The Wild Atlantic Way. Oh, and don't forget to leave time for exploring the Burren. It's moments away and well worth fitting into your schedule.
I was thrilled returning to the Cliffs of Moher and seeing all the changes since my first visit. Sharing the cliffs with family made this trip extra special. Yes, the cliffs have become more commercialized since visiting in my 20s but most changes are for the best. Besides, the views are still as inspirational and breathtaking as ever.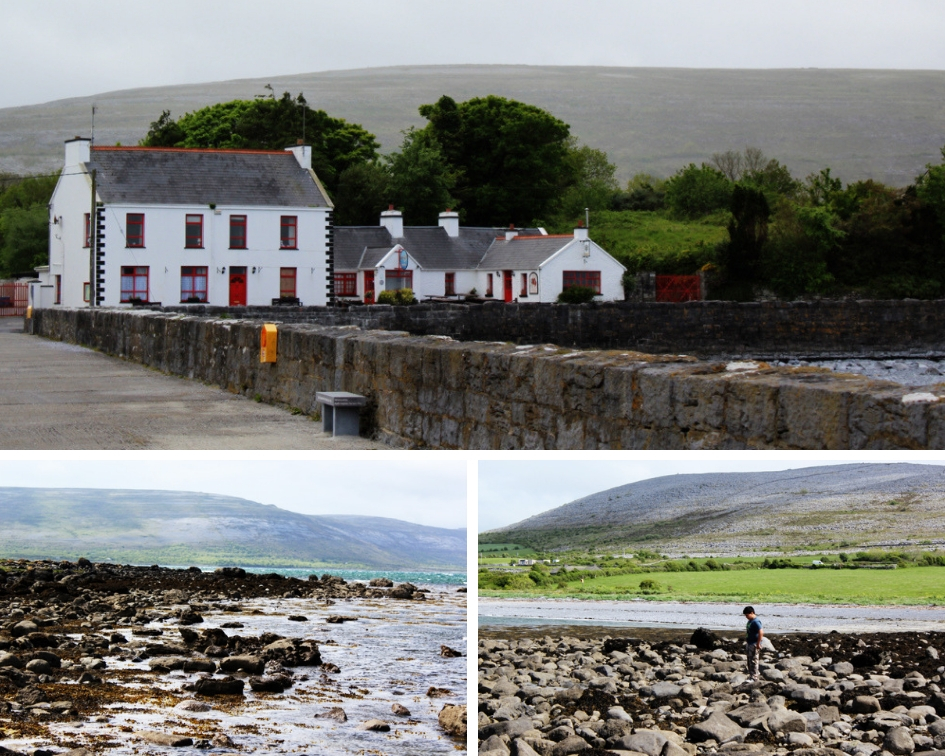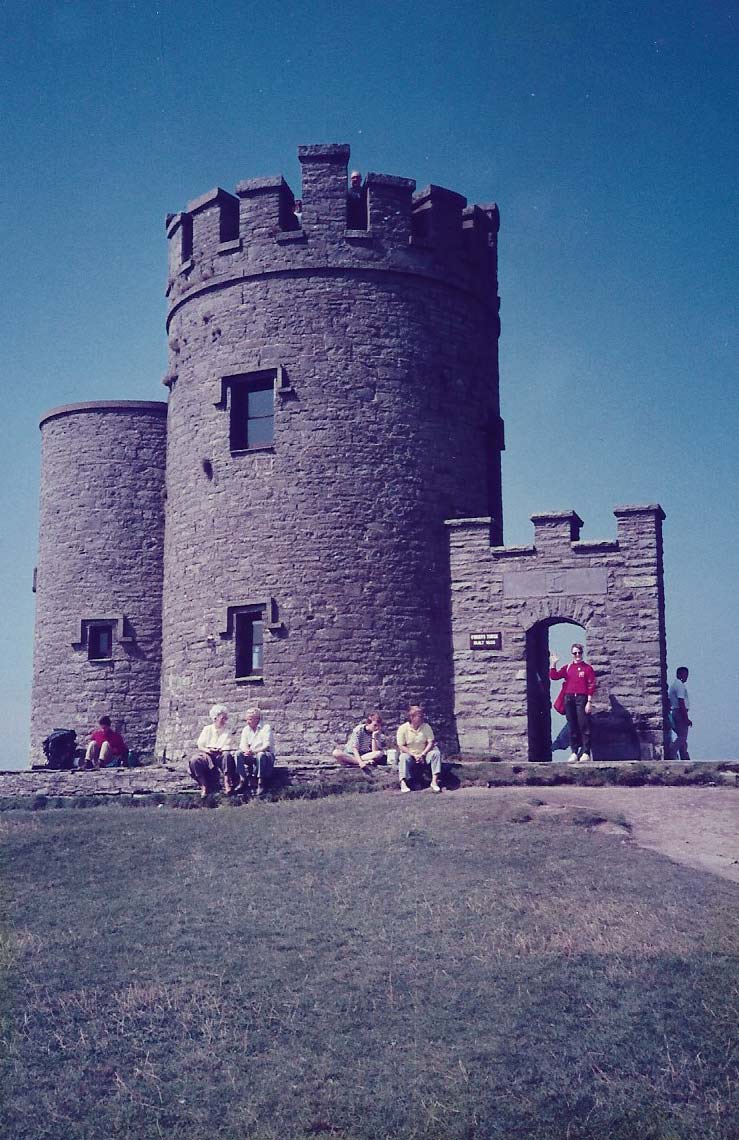 The Cliffs of Moher Visitor Experience
Cliffs of Moher
Liscannor, Co. Clare, Ireland
CliffsofMoher.ie  
HEY, PINNERS! PIN THIS FOR LATER!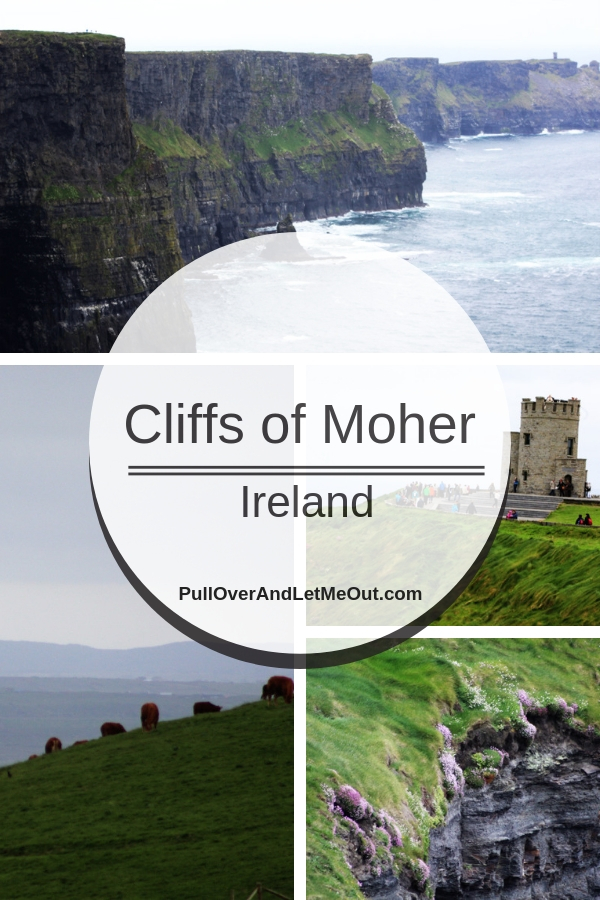 For help creating your Ireland itinerary, email me – AnnaMarie@PullOverAndLetMeOut.com