When I was asked to write about a pawn shop, my first thought was, What on earth does a pawn shop have to do with travel?  My next thought was, How does a pawn shop work?
Hence, I was intrigued and interested when I made a trip to National Pawn in Raleigh, North Carolina to learn more about this outside-the-box travel hack.
Travel hack?
That's right, I said travel hack!
Whether you're a world traveler or a day tripper, a visit to a pawn shop is in order before taking off on an adventure. Here's why…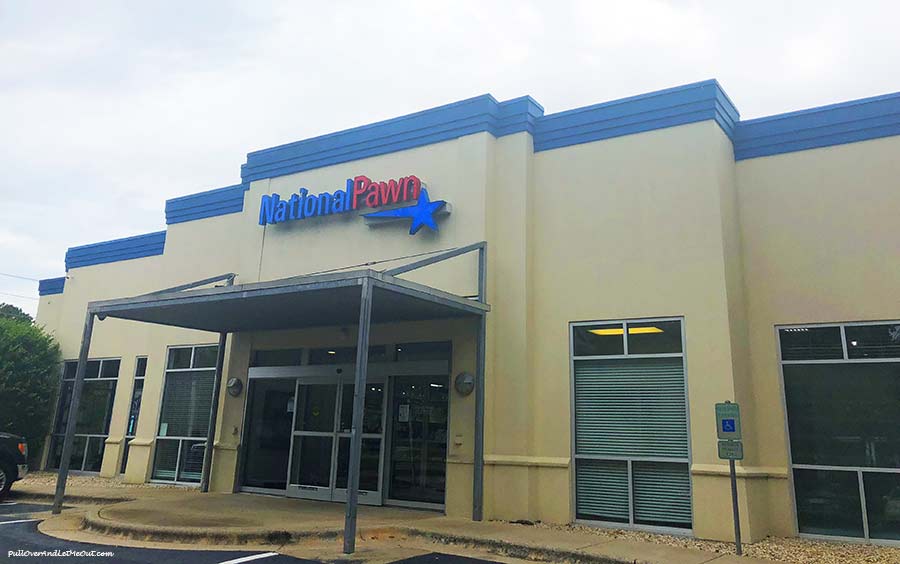 How Does A Pawn Shop Work?
Without going too far into the weeds, a pawn shop lends money to customers based upon the collateral they bring in exchange. The collateral loan typically is for 90-days on a 30-day loan. If the person is unable to repay the loan after the agreed upon amount of time, that collateral becomes the property of the shop ultimately making its way to the floor to be sold.
This is where the travel hack comes into play. That collateral turned merchandise is available at a fraction of the cost of what it would be if it were purchased brand new. Thus, huge savings on a number of travel-related items and a unique travel hack.
* Although this is a sponsored post, all opinions are honest and my own.
Changing Perceptions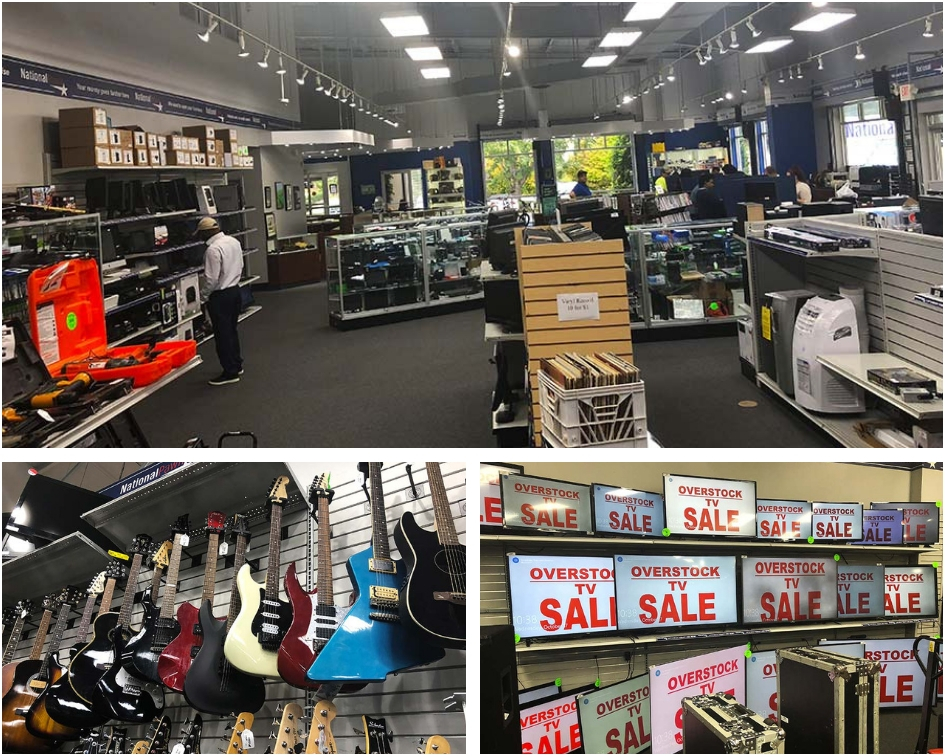 If you've never visited a pawn shop, you'll be amazed at the selection and quality of merchandise on the shelves. Modern-day shops such as National Pawn in Raleigh, NC are changing perceptions. Bright, spacious, and filled with an array of merchandise describes the atmosphere I find. Nothing at all like my preconceived notion.
Adding to the pleasant retail space is the helpful, friendly staff eager to assist customers. From the store manager to the cheerful cashiers, this is an upbeat shopping destination.
What You'll Find 
In addition to jewelry, pawn shops feature an ever-changing selection of an assortment of merchandise items. With such a diverse offering of goods, it's easy finding something for the traveler on your shopping list.
Most ads you see on this site are affiliate links. If you click through and make a purchase I'll get a small commission. So, thanks in advance for helping me keep bringing you the content you enjoy!
Cameras For Sale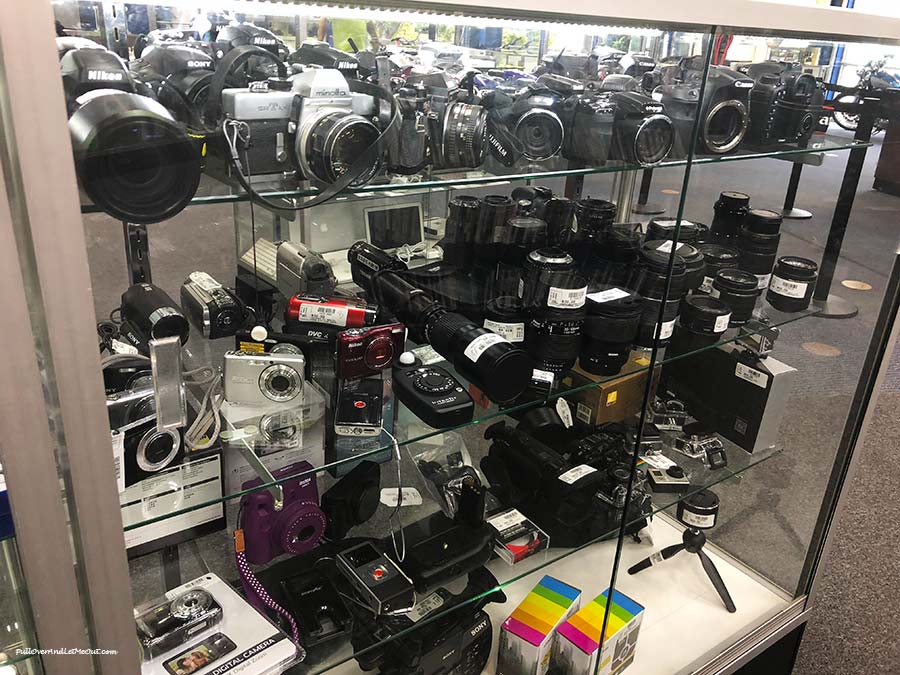 Top brands in photography accessories and cameras are often available at a fraction of the price of new equipment. If you're interested in purchasing a good camera for a special trip, it's worth checking out the offerings at a pawn shop before making your investment. You may be pleasantly surprised.
Anna Marie Says…
Many pawn shops offer a guarantee on their products. Be sure to ask before purchasing!
Laptops and Tablets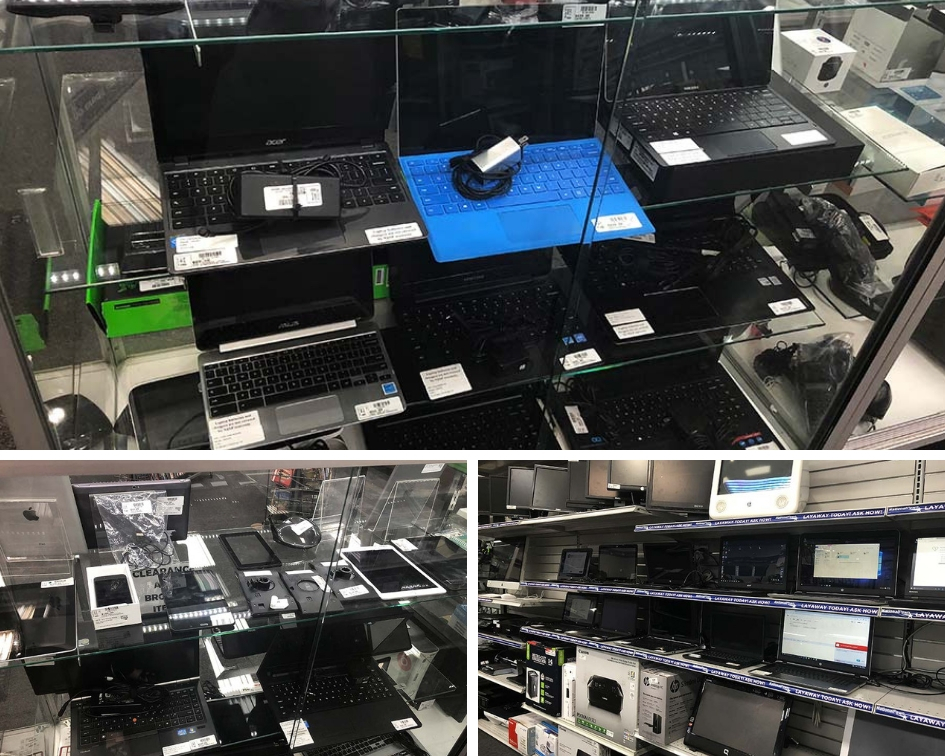 As a travel blogger, the laptops and tablets really catch my attention.
Sure, you need to do your homework to make certain you're getting the type and style that suits your needs, but the savings on laptops, tablets, and computers is phenomenal. Furthermore, this isn't solely for the traveler. It's a great option for a second computer or a laptop for a young student.
Sports Equipment
There's a surprising amount of sporting equipment for sale. Before coughing up big bucks for a set of golf clubs or high-end fishing rod for that saltwater expedition, pop into a pawn shop and see what they have. You may find a deal and the money you save can be redirected into your trip fund!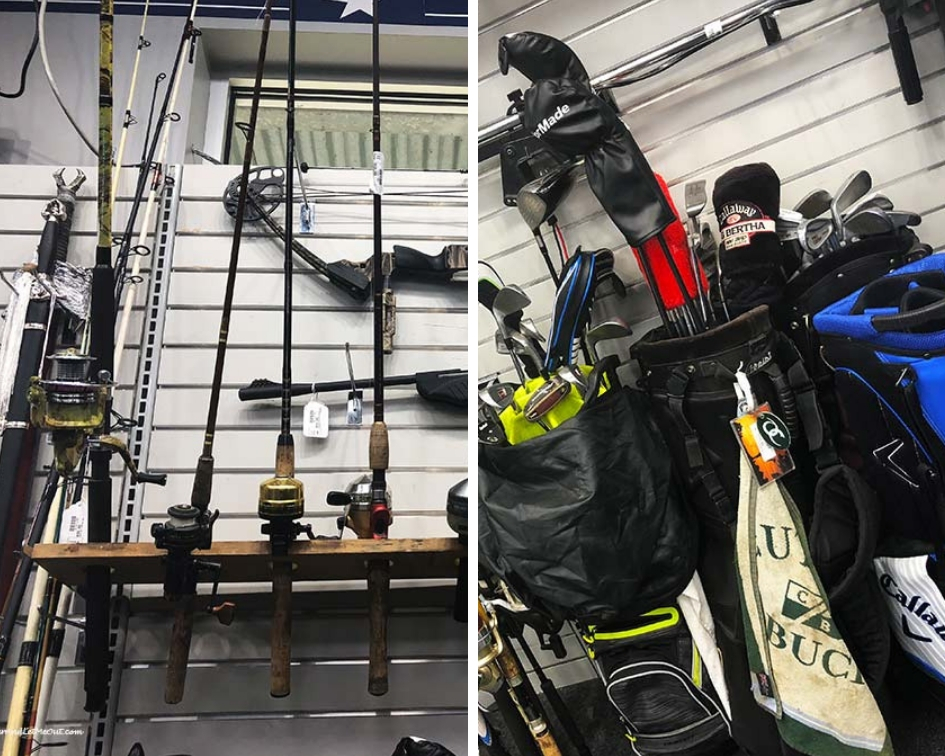 Discount Bikes
Road racing, mountain, and kids bikes are an affordable purchase in a pawn shop.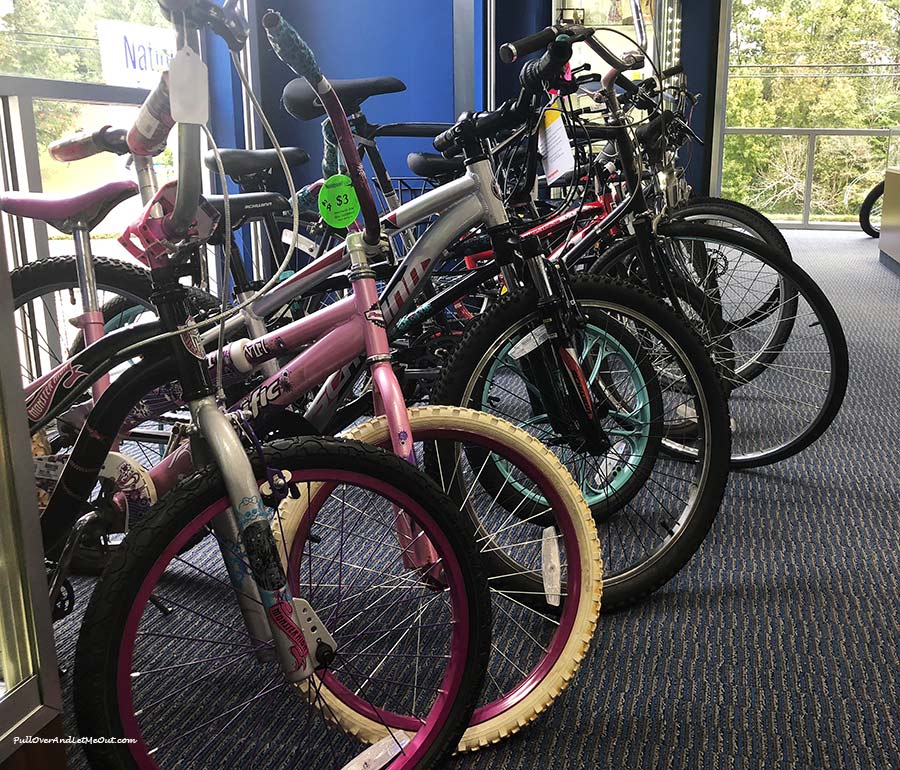 Designer Handbags and Sunglasses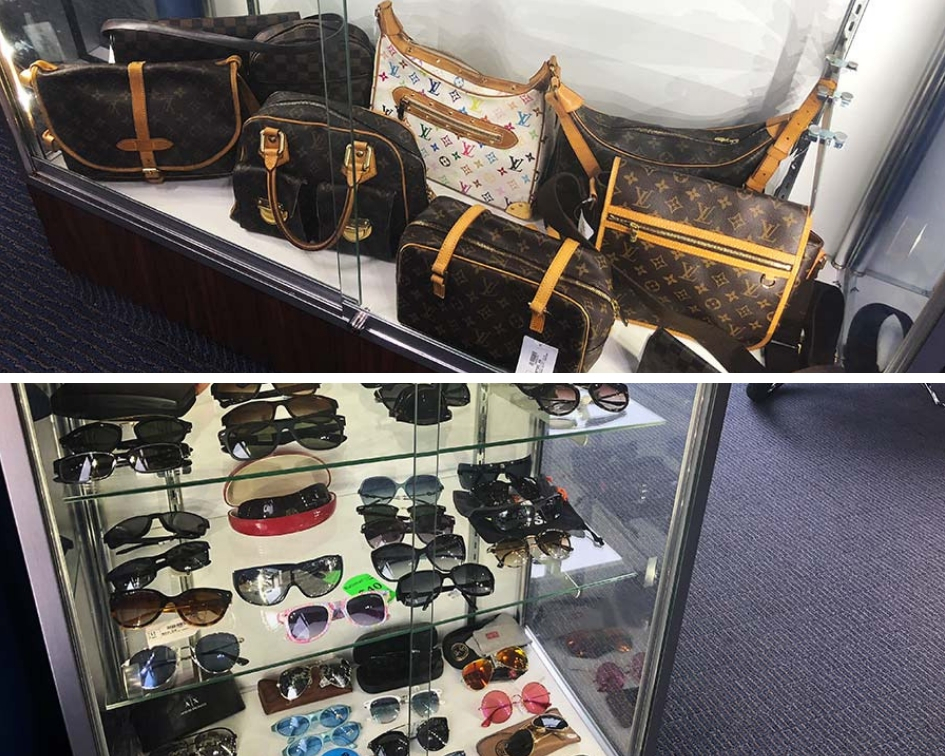 You can't go wrong if you're in the market for a designer handbag or a cool pair of sunglasses. Many top designer brands are affordably priced in pawn shops. I discovered a case full of Louis Vuitton bags on my visit to National Pawn. And doesn't a pair of designer shades make a great stocking-stuffer?
Anna Marie Says…
Some pawn shops offer layaway plans! 
What I Fell In Love With
I love the amount and variety of items for sale and the low prices. I often do what I call a "loop" through discount retail stores to see what's new. From now on, I'll do the same with pawn shops. Yes, it's hit or miss, but it's that way at stores like TJ Maxx and Ross too, right?
Take Away
When I spoke with the General Manager, Stephen Williams, he said the one thing he'd like to convey is the old idea of pawn shops has changed. Today, they're up-to-date, multi-faceted, community-oriented shopping destinations.
I know my preconceived notion of pawn shops has certainly changed. After visiting National Pawn in Raleigh, North Carolina, I have an entirely new perspective and can now say shopping at a pawn shop is a brilliant travel hack.
Have you shopped at a pawn shop?  If so, tell me, what was your great deal?
If you like this pin it for later!