I needed a reliable carry-on suitcase for when I'm not checking a bag. So when I saw my travel buddy Vicky with a super cute pink spinner I had to try it myself. Here's a review of The Chester Travels Minima Carry-On Spinner Suitcase. I hope you'll find it helpful.
Disclosure:
Many of the links you see on this site and within our trip planning tool are affiliate links. If you click through and make a purchase, I'll get a small commission and it won't cost you any extra. On selected stories, for those hotel and car bookings made using our TravelingToGive™ tool we contribute 2.5% of gross hotel and car sales to Paws for Purple Hearts. So, thanks in advance for helping me keep bringing you the content you enjoy and, at the same time, giving back to those who so bravely serve our country! #everytripmatters
Ordering from Chester Travels
Chester Travels has a user-friendly website that makes ordering luggage simple. I especially like their website's homepage which when you scroll down, has a section on how to buy a suitcase.
Sure, that seems rather intuitive however, they provide a thorough breakdown of some of the more important facets to consider. For example; hard shell versus soft shell, what size bag to get, how smart luggage works, what materials are popular – all important considerations when investing in new luggage.
I knew precisely what I wanted so I ordered the Minima Carry-On Spinner and selected surf for my color. The suitcase arrived packed in a protective drawstring bag inside a heavy box. I'm keeping the cloth bag for storing.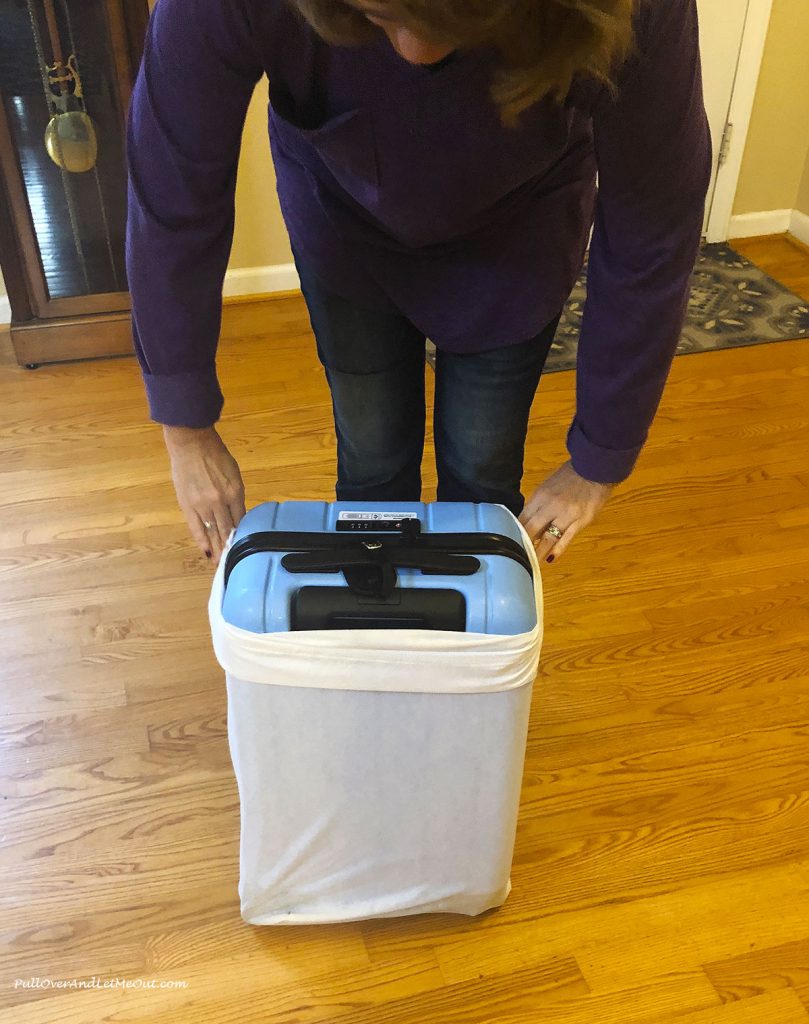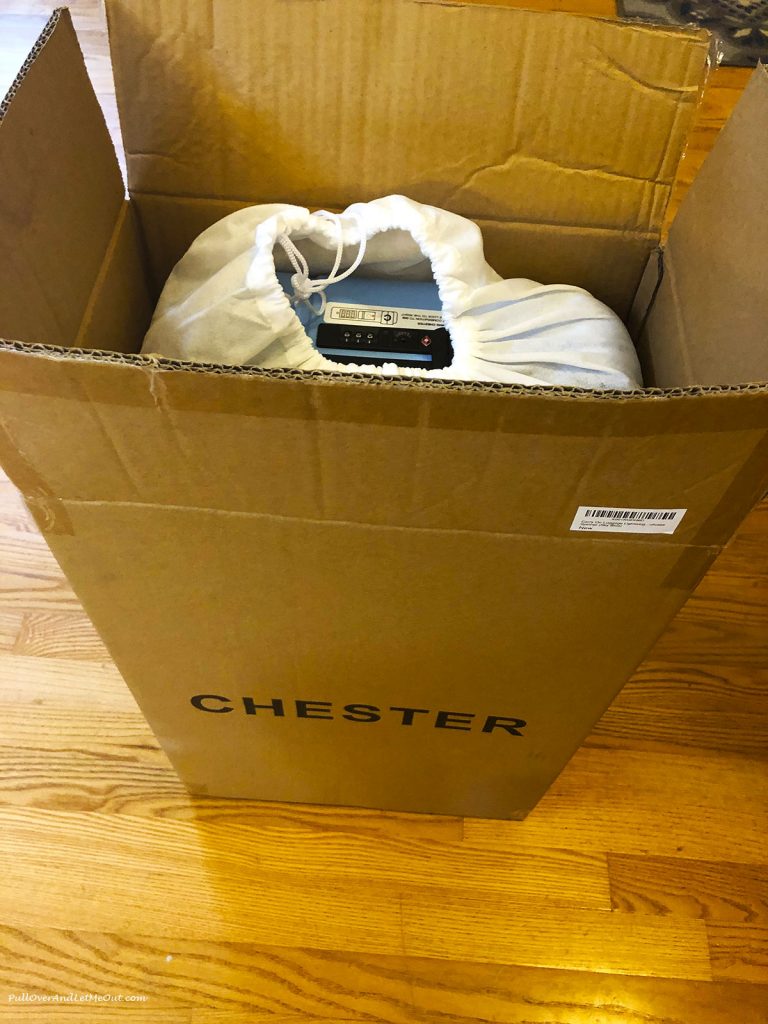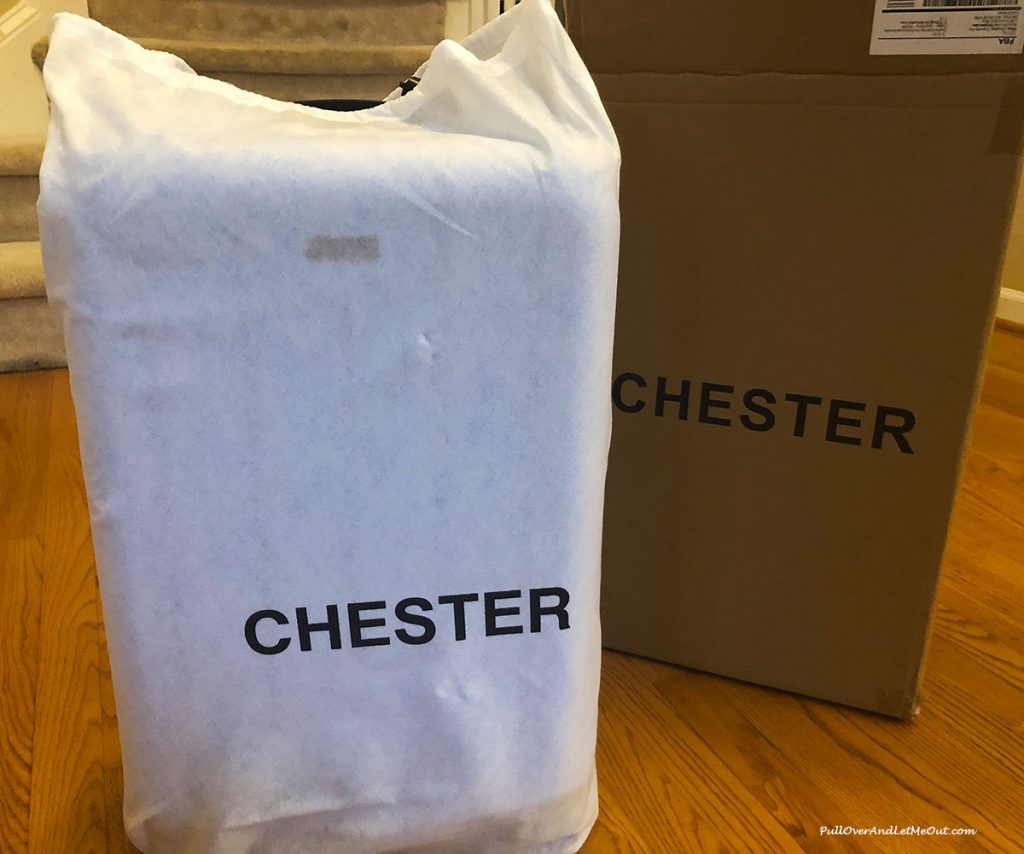 Overview of the Minima Carry-On Spinner Suitcase
The first thing I noticed is how lightweight the suitcase is. That's a good thing especially if the goal is to travel as light as possible. It weighs 7-pounds and is made of a durable polycarbonate material. 
Inside, the fabric is lightweight and breathable but gives the impression its tough enough to withstand normal wear and tear and perhaps beyond. I love the multiple zipper compartments. 
Size wise, it's perfect. At 21″ it meets TSA and IATA cabin baggage guidelines which should translate into savings. No checked baggage fees!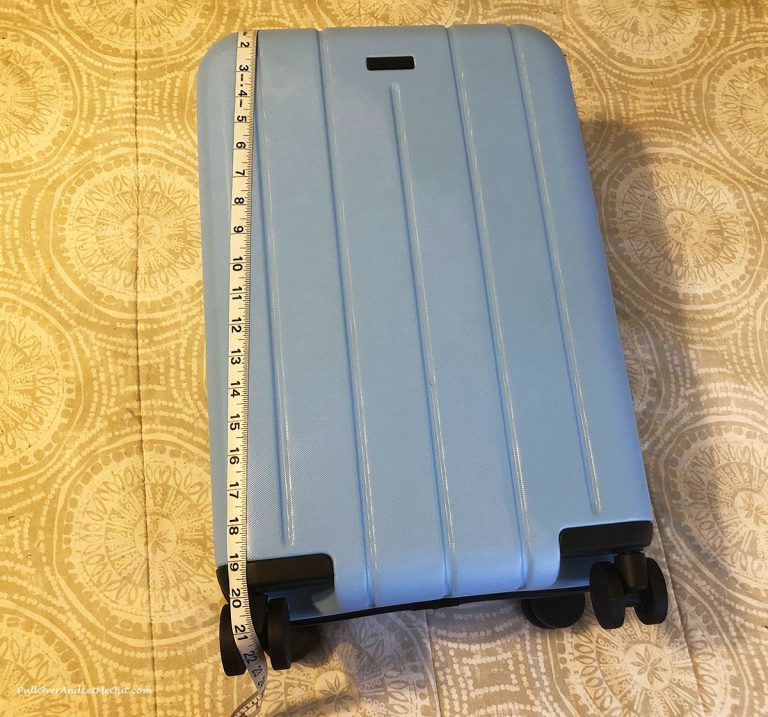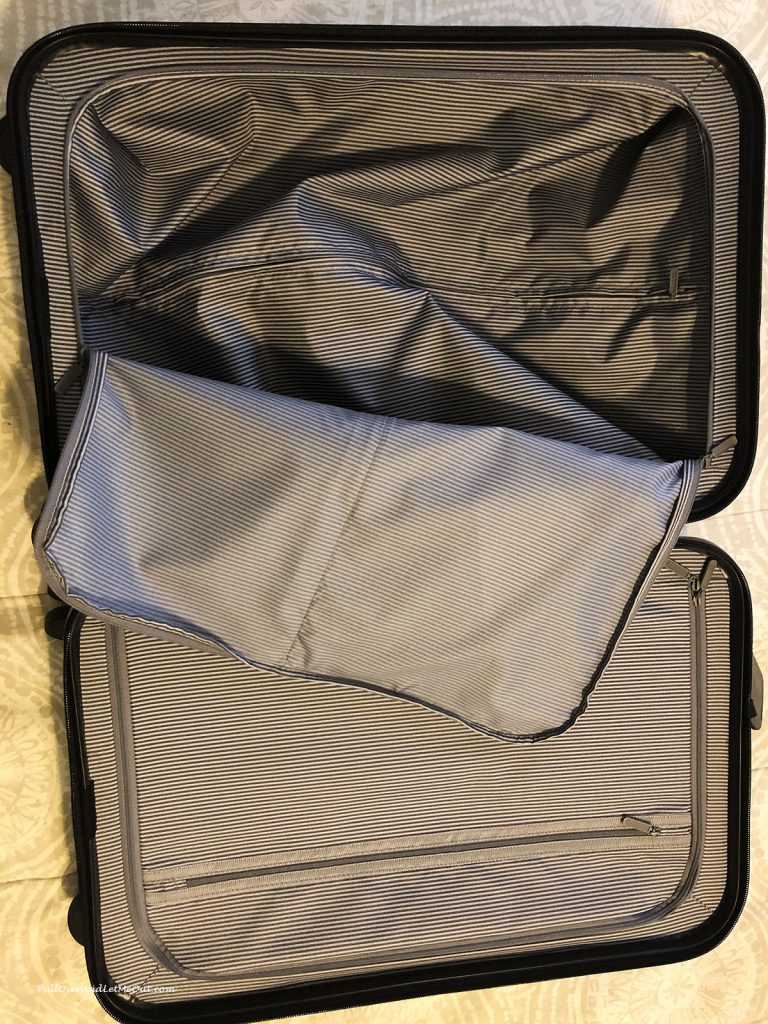 Casters, Handle, Zippers, and Lock
The casters glide easily and they're 360° multi-directional. The wheels are also surprisingly quiet and thus far I've not noticed any issue with the wheels putting up a fight. They go where I want them to go. 
The suitcase handle telescopes smoothly, is made of aluminum, is ergonomic, and has two lock positions. The bag also has a top and side grab handle for easy loading and unloading.
The Minima has several zippers and they're sturdy. The zipper compartments inside are well made and zip open and closed with little effort. As for the outside zipper, it's tough and the TSA lock functions well also.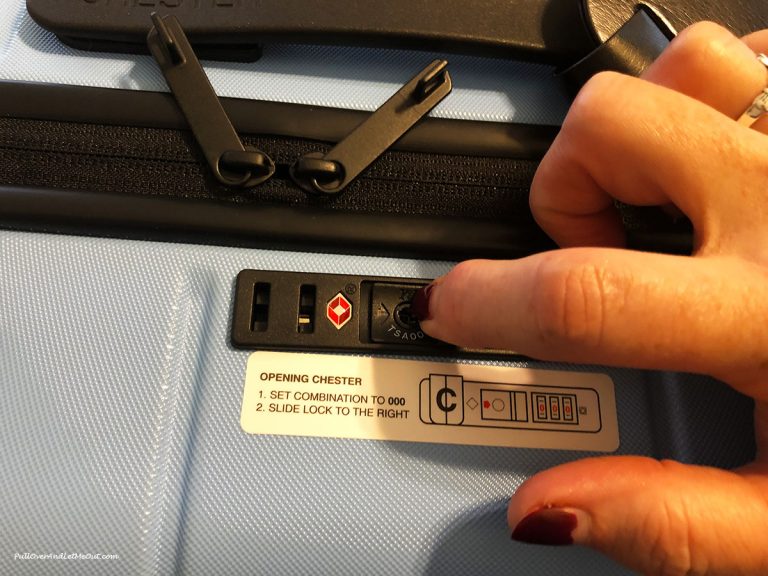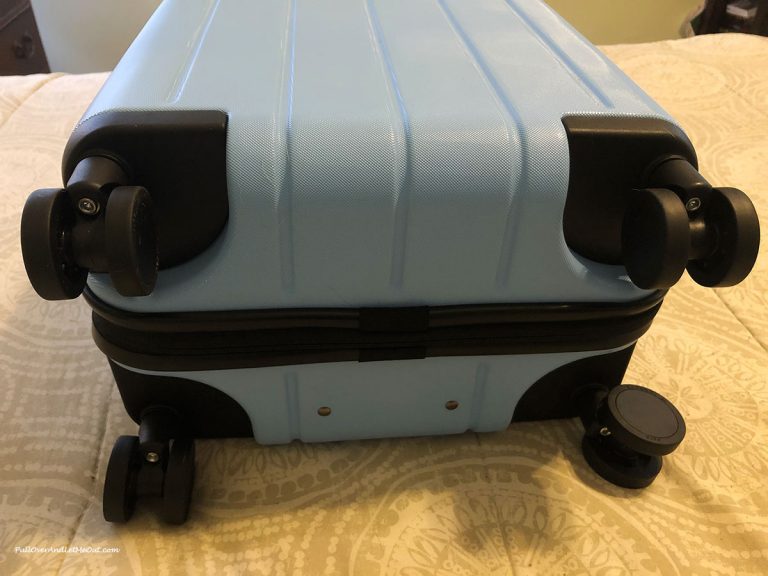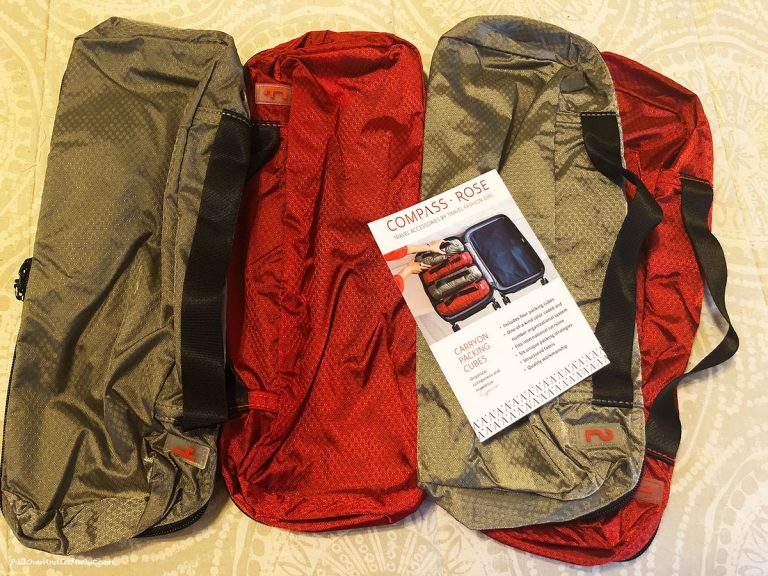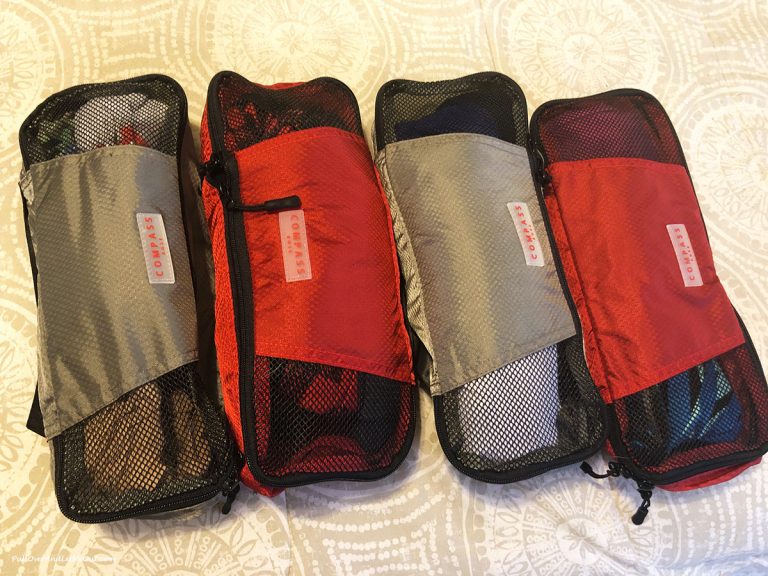 I'm a huge fan of packing cubes. They're ideal for keeping clothes organized and maximizing space in your suitcase. To go with my new carry-on spinner, I purchased on Amazon carry-on packing cubes by Compass Rose.
The set includes four color-coded packing cubes that fit into international carry-on bags. They also come with instructions for six different packing strategies; Item, Outfits, Weather, Destination, Family, and Activity.
I'm packing by activity, so I use one for daytime, one for nighttime, one for sleep, and the fourth for socks and underwear.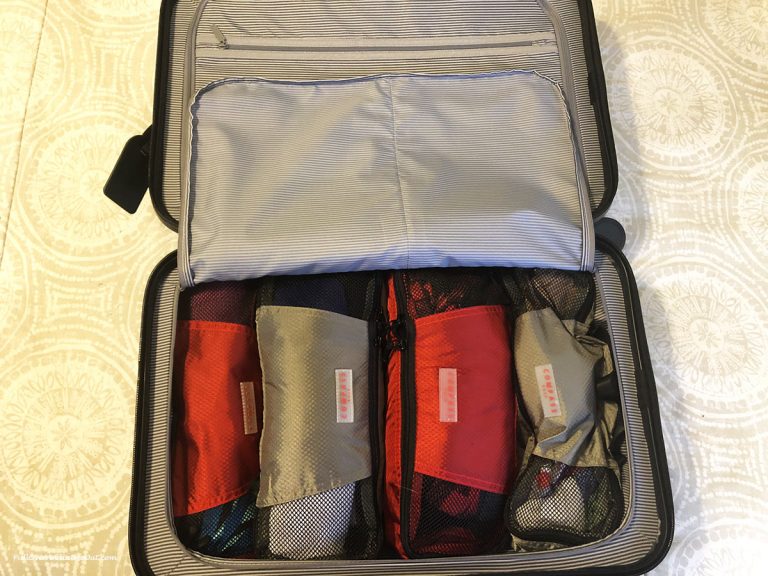 I'm doing a trial run packing for a trip I'm taking to Las Vegas to see Robbie Williams in a couple of months. It's going to be a quick Friday to late Sunday weekend getaway – perfect for a carry-on.
Cube #1 – socks and underwear for two days plus a spare pair

Cube #2 – 1 pair of jeans, two tops

Cube #3 knit dress, and an extra top

Cube #4 – pajama pants, sleep t-shirt, yoga pants

dressy shoes, flats

toiletry bag
I opt for lightweight wrinkle resistant fabrics and roll my clothes. I'm able to pack my hanging toiletry bag and I fit my swimsuit, iPad, and phone charger in the zipper pouches. I may squeeze in a pair of shorts and my curling iron too. The bag comes with a small laundry pouch that can also double as a jewelry bag.
I plan on wearing the jeans I wear on the plane to Vegas on the return trip as well and I'll wear sneakers and carry or wear a sweater.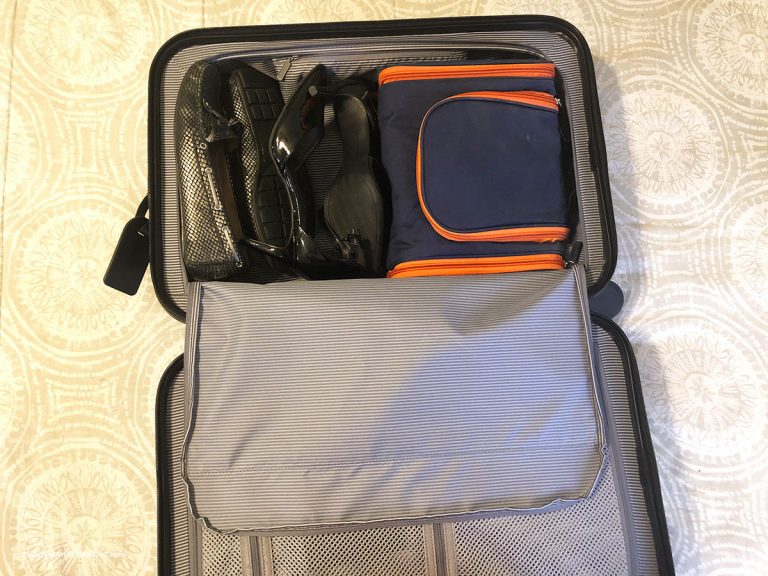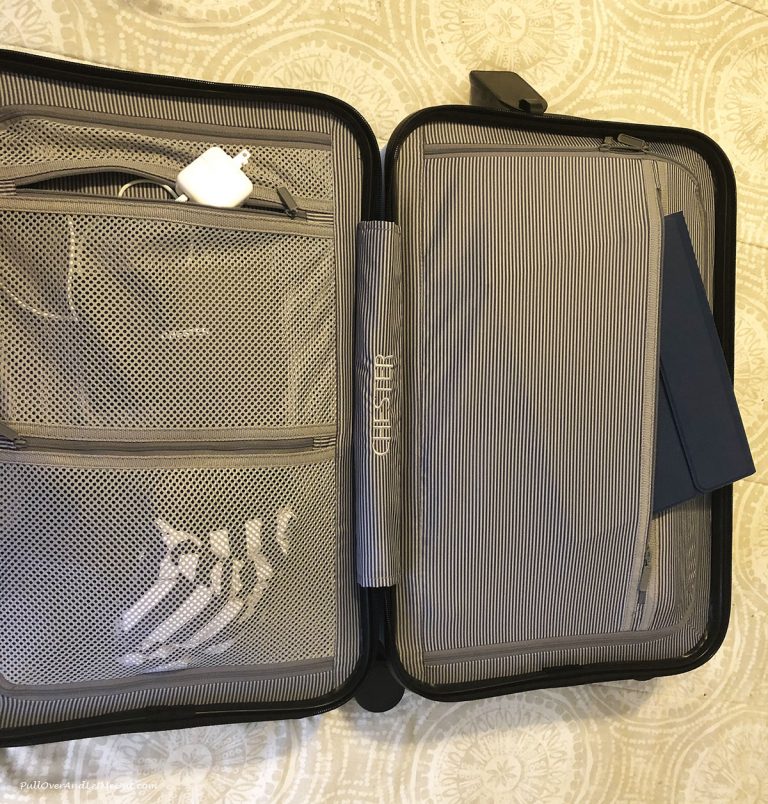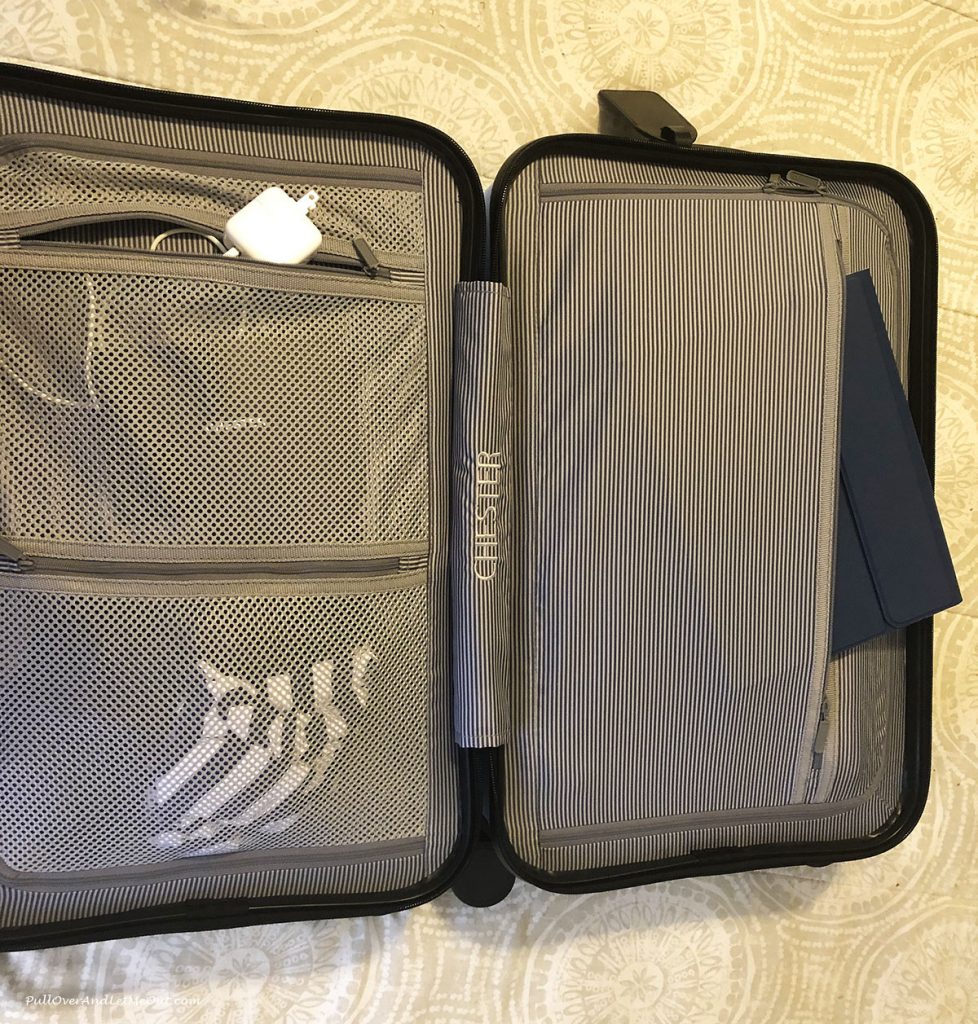 Pros and Cons of the Chester Travels Carry-On Spinner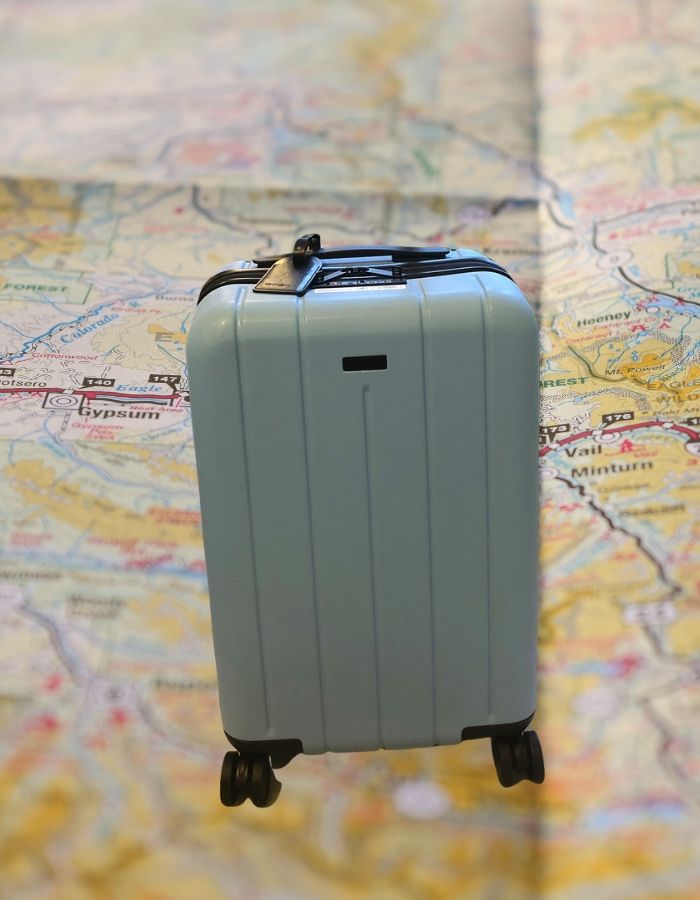 There's a lot to like about the Minima by Chester Travels;
Lightweight, waterproof, durable 
Polycarbonate exterior is rigid enough to protect whatever you put inside
The wheels glide easily in all directions
Sturdy aluminum ergonomic telescoping handle
38-liter capacity means there's plenty of packing room
It's TSA and IATA approved fit for a cabin carry-on
The Minima is stylish and comes in a variety of colors
Should fit in most airlines' overhead bins
TSA lock, laundry pouch, and luggage tag included
FREE 2-day shipping on all orders
100-day trial
If I were to say, there's a con to the Minima it may be the fact I'm accustomed to a soft sided duffle. I travel by car far more than I fly so I've gotten by with my Vera Bradley Travel Duffle on most of my road trips. The rigid exterior of the Minima means no over stuffing or squeezing that one last item into the bag. Thus, the packing cubes come in handy.
It's also a little pricier than some carry-ons. The Minima Carry-on Spinner Suitcase is priced at $195, so it's an investment. However, according to the Chester website, it's designed to last a lifetime, and should you decide in the first 100 days it's just not for you, return it for a full refund.
I'm looking forward to traveling with my new suitcase and will be sure to keep you posted on how well the Minima holds up to my punishment. If you think you'd like to try the Minima or Compass Rose packing cubes, I've included my affiliate links below. 
Happy Travels!
Shop for the Minima Spinner Suitcase or Carry-on Packing Cubes
Although I purchased the Chester Travels Minima at their friends and family price, all opinions are honest and my own.
More Stories You'll Enjoy!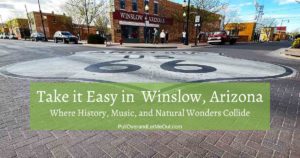 Winslow, Arizona fuses history, music, and natural wonders to provide visitors with a peaceful, easy feeling. Explore this iconic Route 66 town with PullOverandLetMeOut.
Read More »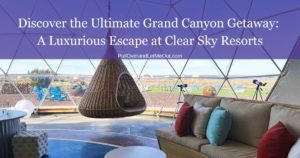 Travel with PullOverandLetMeOut to discover why this is the ultimate glamping getaway and get a look at this firsthand account of Clear Sky Resorts Grand Canyon's unrivaled luxury and natural beauty.
Read More »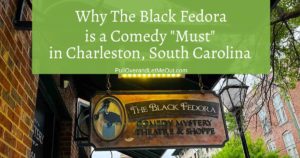 Travel with PullOverandLetMeOut to historic Charleston, South Carolina and discover why The Black Fedora Theater is a laugh-a-minute itinerary item you won't want to miss.
Read More »