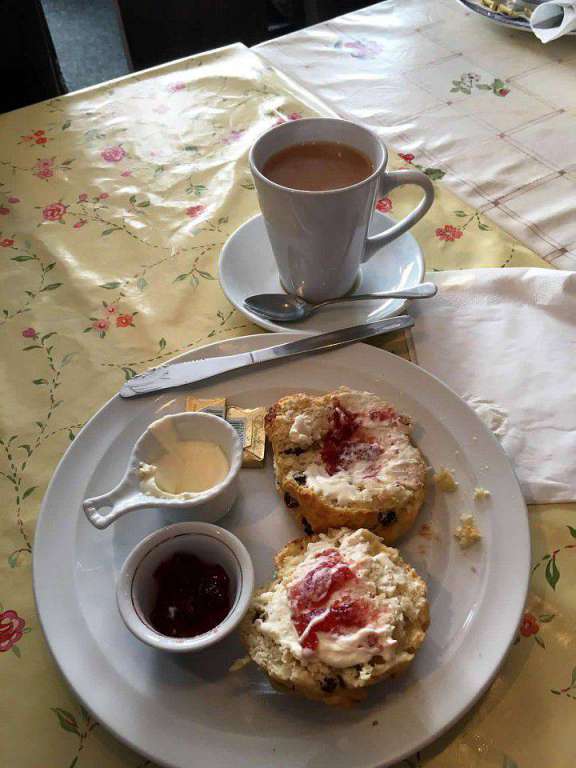 Tea, scone, jam, and clotted cream.
One of the most difficult aspects of planning a family vacation to Ireland is establishing a travel budget. Allocating funds for accommodations, airfare, and ground transportation are relatively straightforward but the uncertain and varying cost of food is the most challenging to project. Making allowances for "nice" dinners and splurges or simply estimating moderately priced meals necessitates calculation on a sliding scale with room for error. Having spent time traveling through Ireland, I've come up with a fairly reliable method of keeping meal expenses rather budget-friendly. I lovingly refer to it as, "tea and scone-ing."
Make Your Tea and Scone-ing Plan
Take advantage of accommodations which include your morning meal. Ireland is famous for its
Bed and Breakfasts
so when planning, it's key to remember the second 'B' in B&B means a full Irish breakfast. Eat a hearty breakfast as you begin your day to assure you're fully fueled for sightseeing and exploring Ireland. If all goes to plan, you should be able to forgo lunch. Then, around 2 or 3 o'clock, find a pub or café where you can sit and enjoy a good cup or Irish tea and freshly baked scones. This should be just enough sustenance to curb your hunger and hold you until dinner.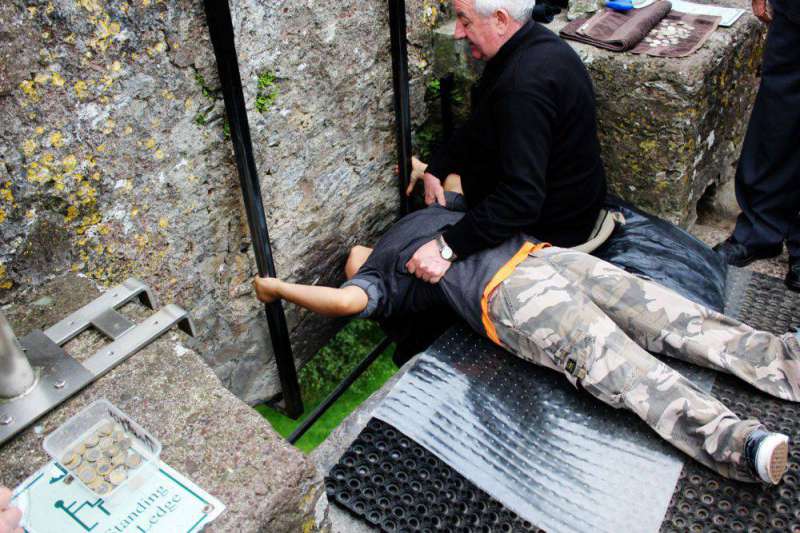 Kissing the Blarney Stone
Tea in Ireland is a treat. Unlike in America, where you're handed a cup of hot water and a tea bag to unwrap, tea in Ireland feels special – it's an experience. After a chilly day of Blarney Stone-kissing, tea is a warming opportunity to reinvigorate before continuing your journey.
Tea is served in a pot. It's offered with cream or milk, sugar, and perhaps lemon and honey. Scones aren't a must, but definitely worthwhile. Sampling scones is a fun game for the family to compare and contrast offerings from place-to-place. Served warm with butter or clotted cream, with raisins, without raisins, with jam or without jam – it's all great fun and tasty testing!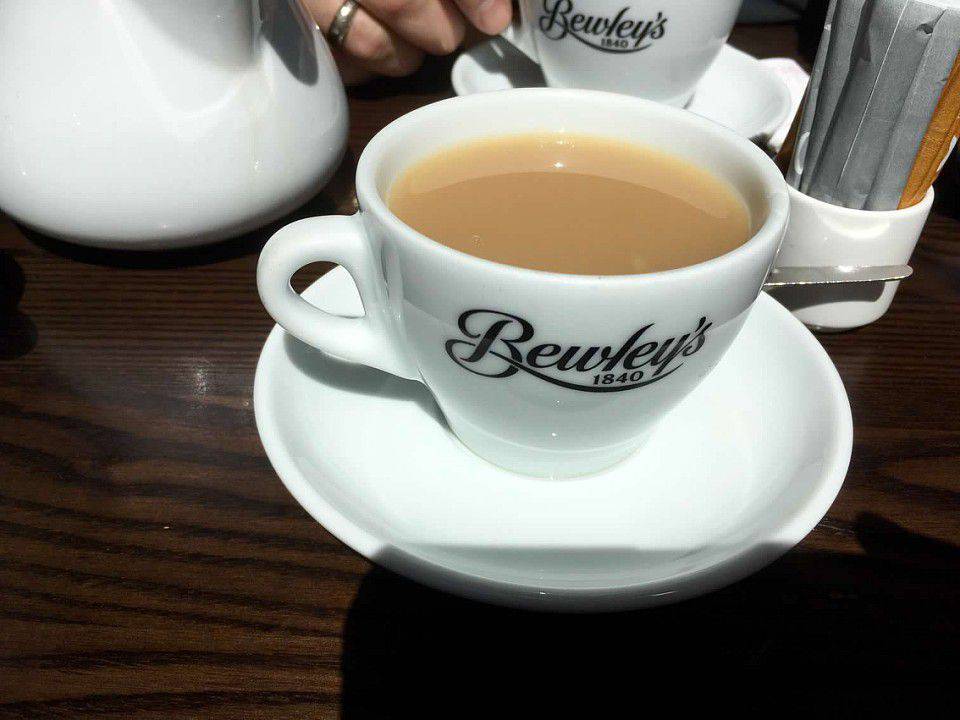 Dublin, Cork, Galway, Limerick, Belfast – all the busy cities of Ireland boast limitless choices for taking tea. Spend the day afoot touring city streets then spend some time resting and recovering while sipping a warm cuppa.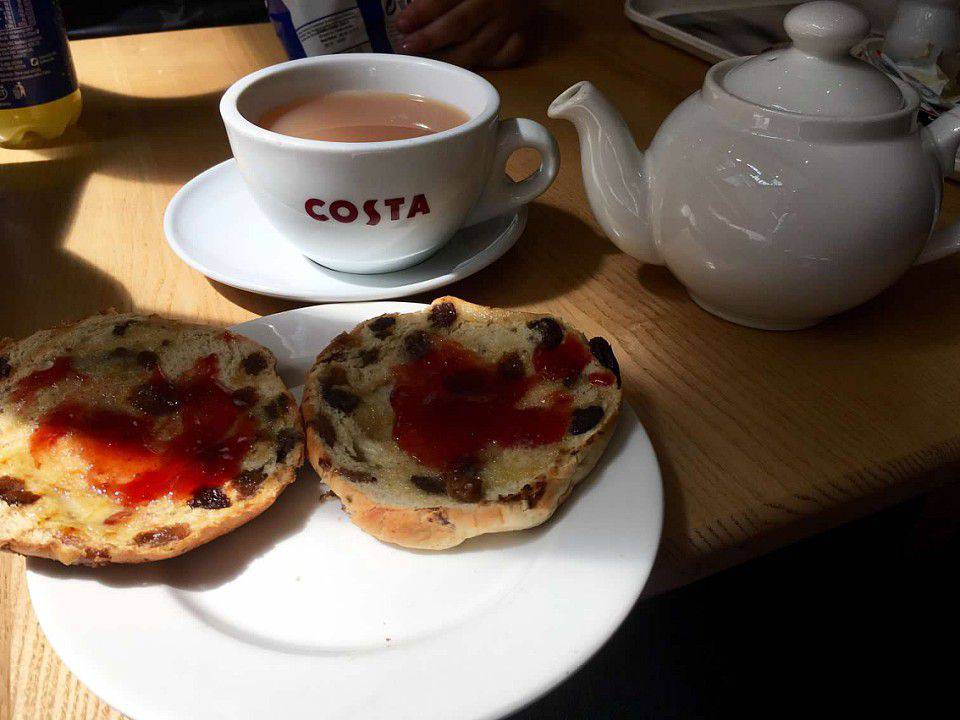 A warm cuppa at Costa in Merchants Quay, Cork, Ireland
The majority of popular tourist sites feature an on-site tea room or café. Though they may be more crowded and cater to tourists, oftentimes the tea and scones are delicious. Take the tour and enjoy your surroundings as you savor tea and scones in historic environs. Why not? How often are your touring Ireland, right?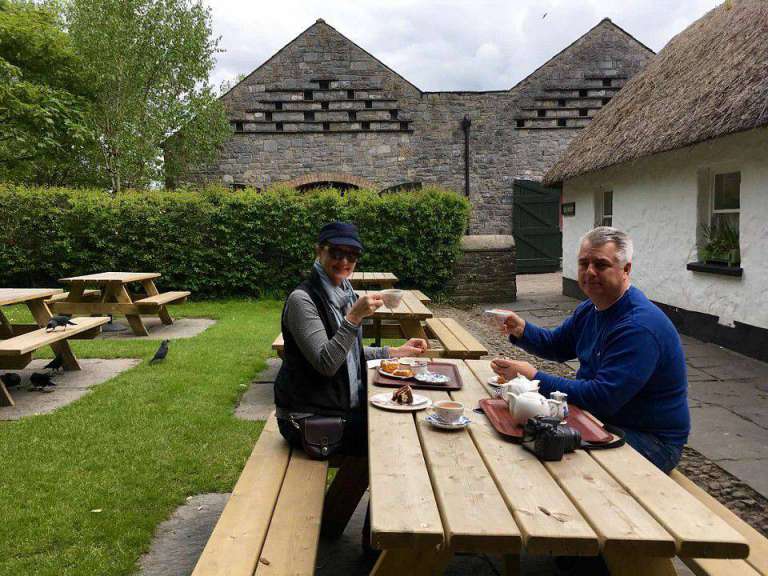 Tea and scones at Bunratty Castle and Folk Park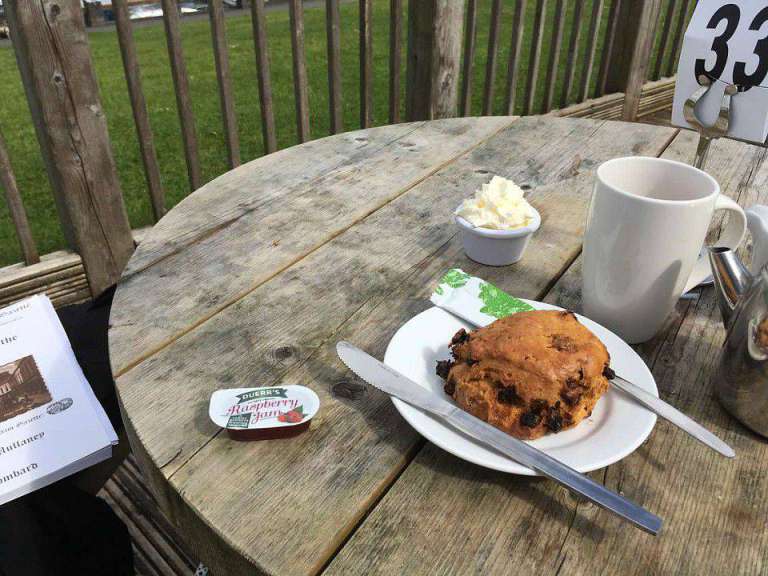 A Scenic View
Ireland is famous for its breathtaking beauty and scenery. By all means, you'll want to find that special spot for tea with a scenic backdrop. Imagine sitting at the foot of Ben Bulben or other gorgeous locations drinking tea while drinking in Ireland's natural beauty.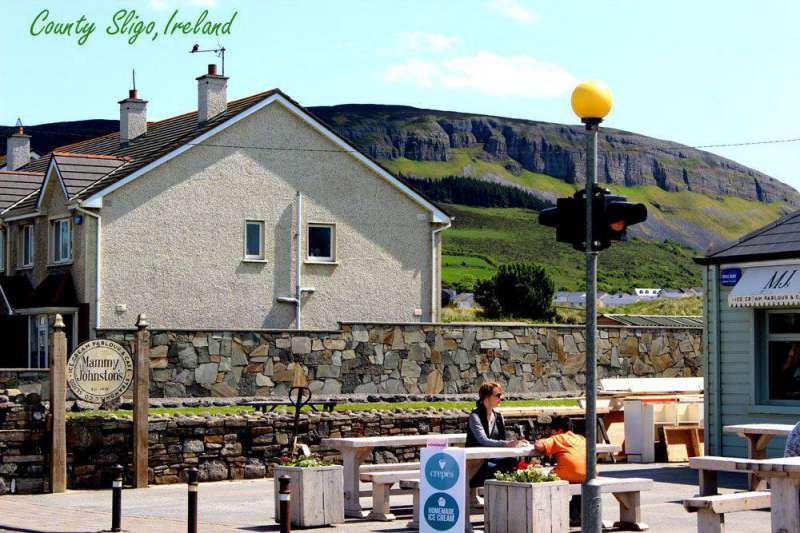 There's nothing more satisfying than eschewing the on-site tea room for a special location referred to you by a local. We found such a place after touring the Titanic Experience in Cobh (pronounced Cove). A Cobh resident directed us down the street to the Coffee Cove for tea and enormous scones, which in my humble opinion were the best of our trip.
Be brave, ask for a referral or venture out on your own. Your daring may result in a delicious pay-off.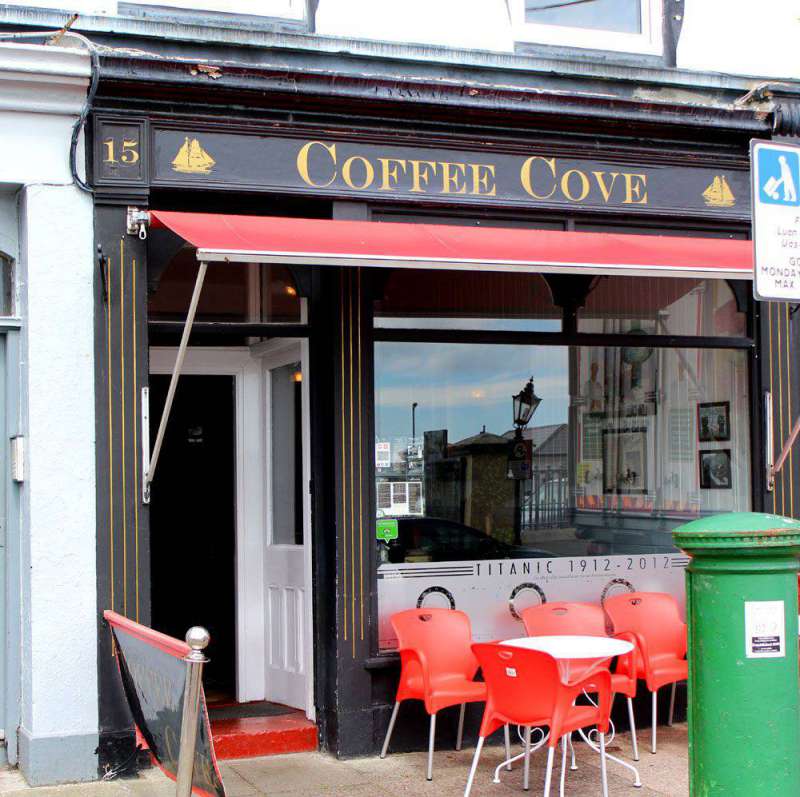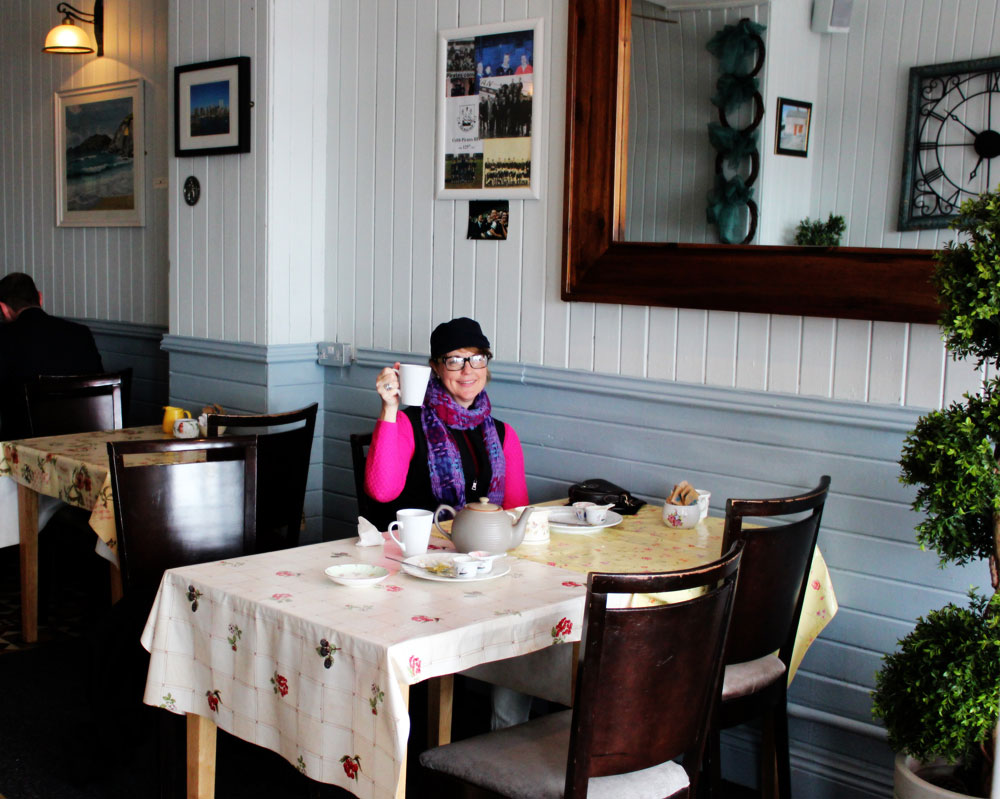 IF YOU LIKE THIS, PIN IT FOR LATER!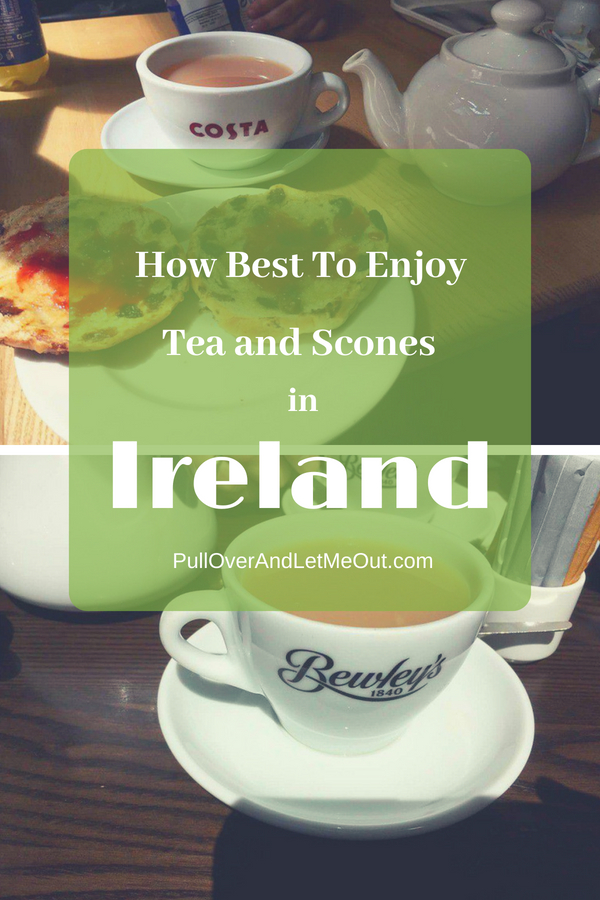 Some destinations attract crowds by the busload. If you're visiting one of these locations at tea time and crowds aren't your thing, leave the crowd behind. You'll be happier seeking a cozier location nearby. We decided the tea room at the Cliffs of Moher was a little too busy for our travel style and happened upon a cheerful restaurant in Doolin, just up the road.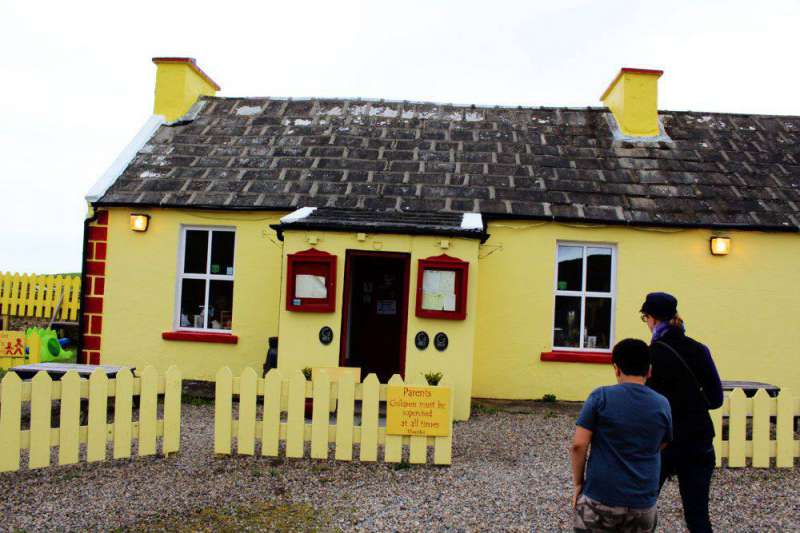 The key to proper 'tea and scone-ing' is not to go overboard. The whole idea is to order just enough to hold you over until dinner time. If you're inclined to order more than a scone, you may as well eat lunch.  It's also easy to switch up the order; have a big lunch and replace your evening meal with tea and scones.
After several days of Irish tea and scones, you'll become an aficionado. You may even want to continue tea-drinking upon your return home. Ireland is the perfect place to find all things tea-related and trust me, teapot cozies make a perfect souvenir and fit easily into luggage. Should you find after days of tasting, sipping, and comparing tea and scones throughout Ireland you're looking for variety or something a wee bit stronger, remember, Ireland is famous for other things as well.
Slàinte!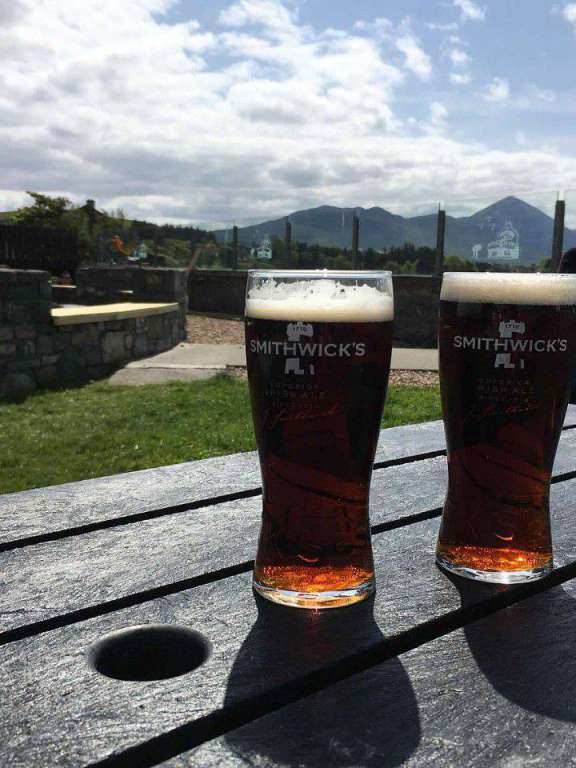 If you enjoyed this post pin it!