I'm not a water park girl. I'll put that out there from the start.
It's never been one of my favorite things. Nonetheless, for the sake of my son I was willing to cast aside my dislike of what to me is essentially an amusement park where everyone is in their bathing suit and give it a try.
Much to my surprise I had a delightful time. We visited the Great Wolf Lodge near Charlotte, North Carolina and from the moment we arrived I was impressed with the family friendly resort.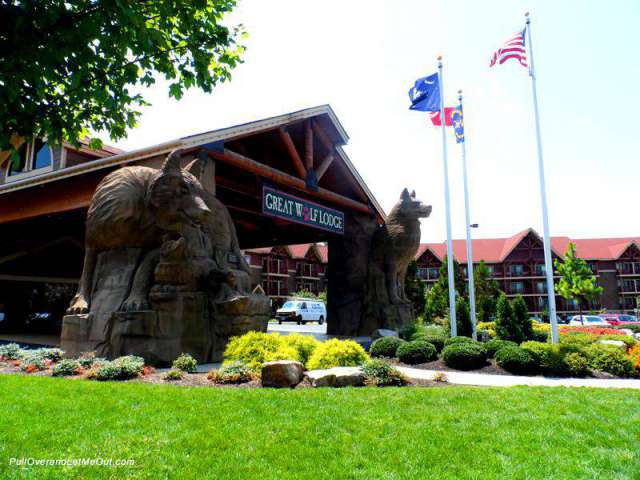 Great Wolf Lodge in Concord, NC.  Great Wolf has locations around the U.S.
Here are five reasons to consider this wet and wild get-away.
It's the ultimate family-friendly resort.
As soon as visitors walk in the door it's apparent the resort is tailored for families. From the rustic décor replete with life-size woodland creatures to the friendly mascots roaming the lobby,  Great Wolf cultivates a family-friendly charm inviting visitors to relax and let the kids be kids.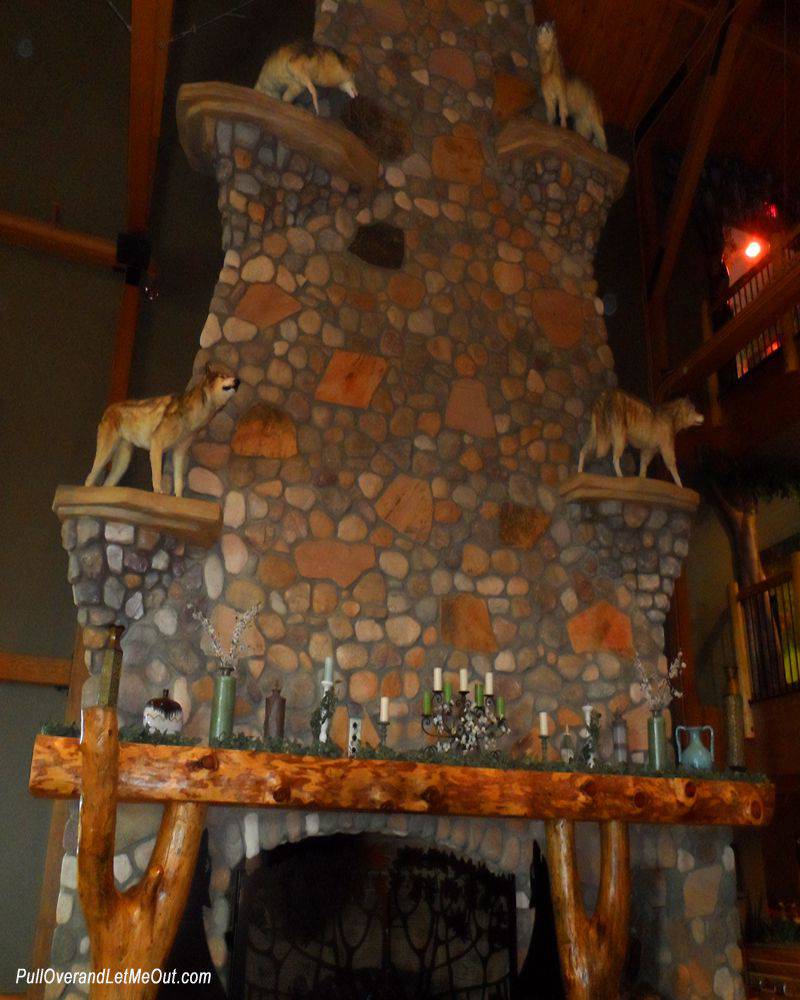 A giant fire place and rustic charm awaits visitors in the lobby.
This isn't a stuffy place, it's a fun place. There are even bedtime stories by the big clock in the lobby each evening.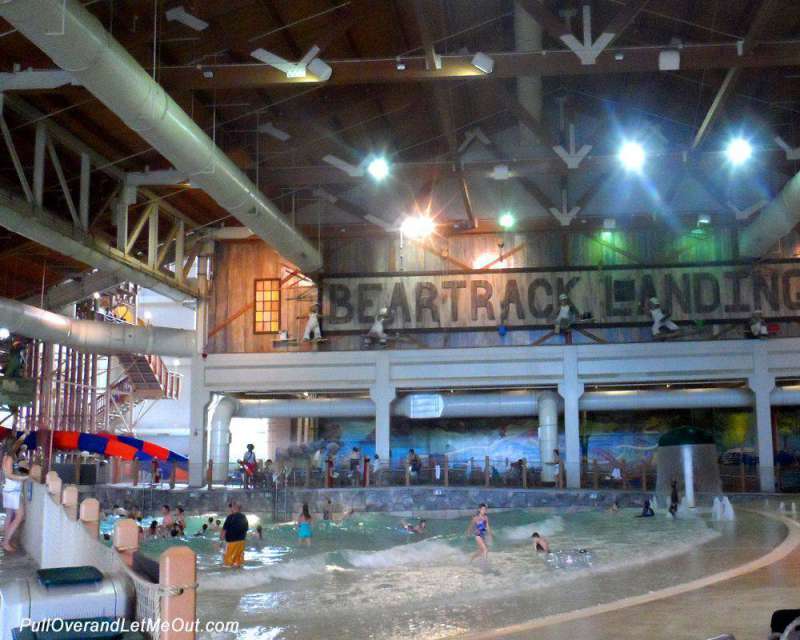 The wave pool is one of several attractions in the water park. Listen for the wolf howling to let you know the waves are starting!
The water attractions
The big appeal is the indoor water park. There's something for everyone; water slides, water towers, wave pools, a kiddie pool, indoor and outdoor swim areas – it's all here. It's easy to spend the entire day in the water. There's ample seating as well as an abundance of fresh towels. You can even book a cabana for the day.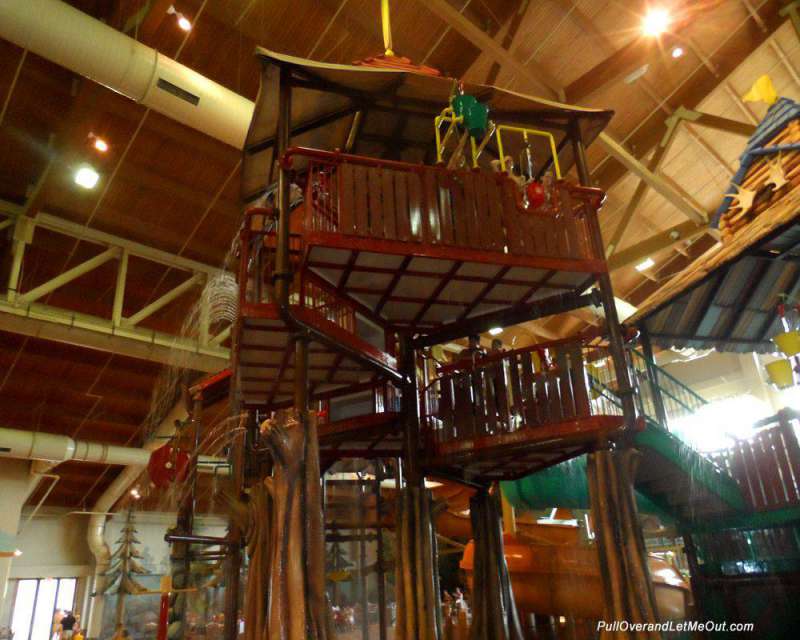 Worried about where you'll keep your room key? Don't. You're given a wrist band at check in which acts as your room key. It's with you all the time and really a brilliant idea.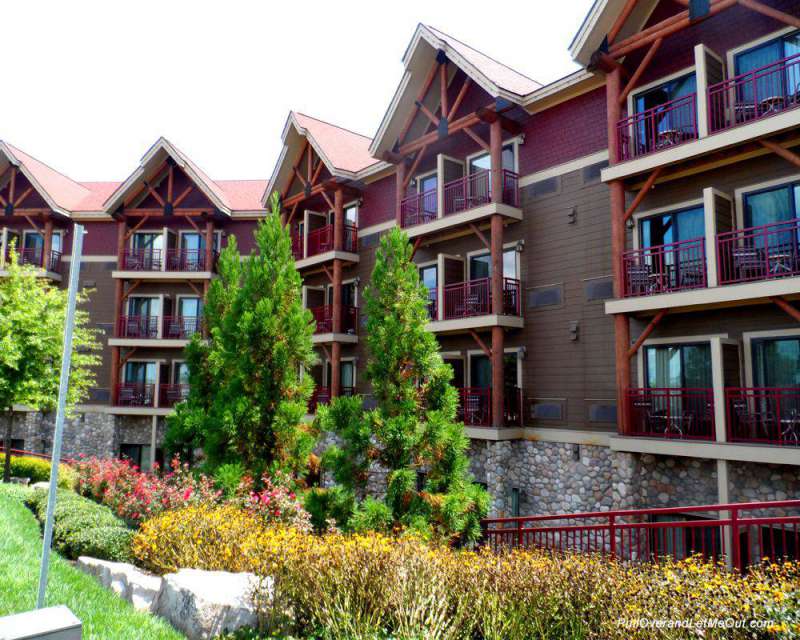 Great Wolf Lodge offers a variety of rooms, some with balconies.
The Rooms
The rooms come in a variety of styles each with a special theme. From the standard family suite, to a room with bunk beds, wolf caves, a log cabin theme – there's something bound to fit your family's needs, desires and budget.
A welcomed bonus is the in room microwave oven and refrigerator.
There is more to do besides the water park
If you're positively pruney and seeking an out of water experience, there's a lot of choices. An arcade, a bowling alley, a kids spa, mini golf and the cub club are just a few of the dry land activities offered at Great Wolf. My son's favorite was the game called Magi Quest; a live action adventure game involving the use of a magic wand.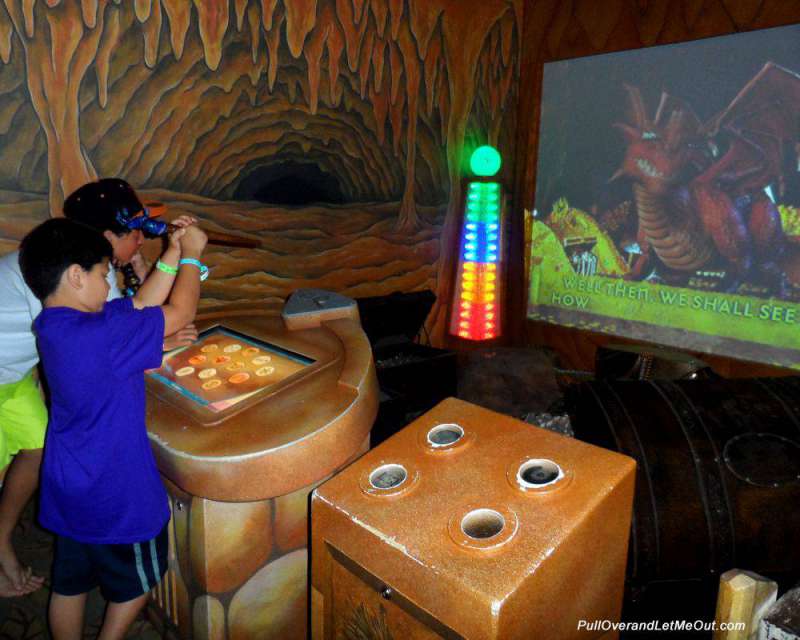 The adventure game Magi Quest is a hit with the kids.
You can find some good deals
While a trip to Great Wolf isn't exactly cheap, you can always find deals on rooms. Depending upon the day of the week and time of year there are copious opportunities to procure a reduced room rate. Week days are especially good for discounts.  The Great Wolf Lodge website features the latest promotions and discounts on upgrades and extras such as late check out.
I had the good fortune of having a City Guide Coupon book our local elementary school sold which included a coupon for a free game of Magi Quest with the purchase of a wand.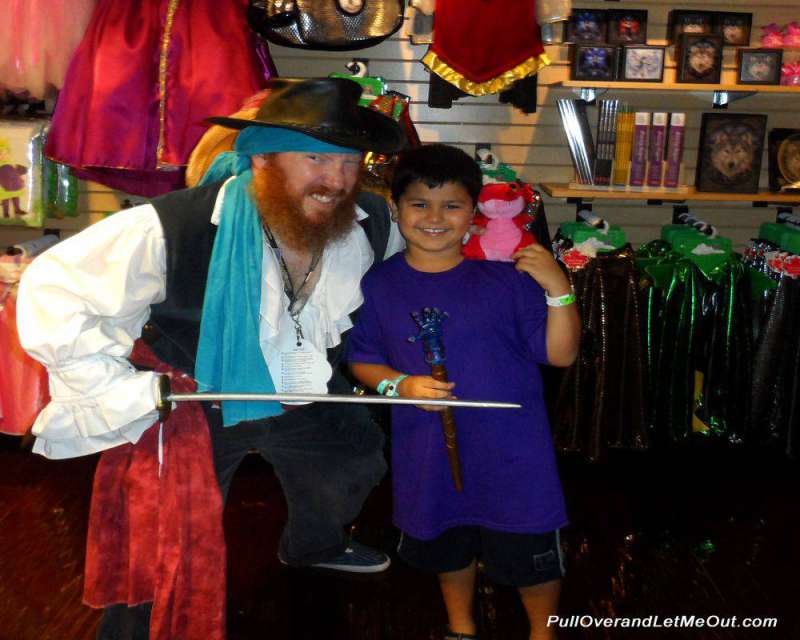 Even if the thought of sliding down a monstrous water chute doesn't appeal to you, there's plenty of lounge chairs to kick back and watch while the kids play.
I wouldn't recommend a trip to the water park as a romantic get away but it's perfect for family fun.  There are even some grown up attractions so Mom and Dad can relax too.
Did I enjoy my stay?
I'll put it this way, we've already booked a return visit.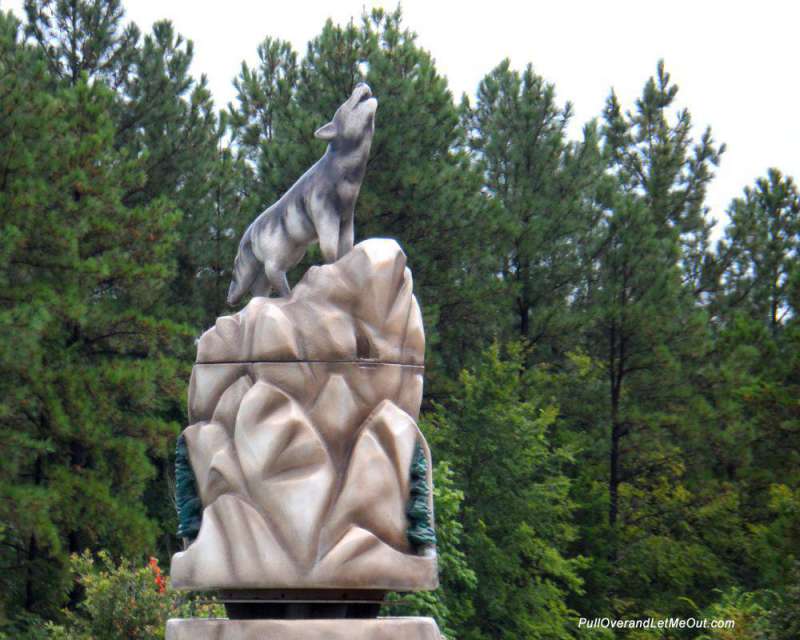 A howling good view from the balcony of our room.
If you like this please share it with your friends.  As always, Happy Travels!