2020 may not have presented all of the travel opportunities we enjoyed in previous years and we certainly had to be more creative in our trip-planning. Still, one thing remains the same for travel lovers. We're always looking forward, planning, and eager to take that next trip. What do we love taking on the trip with us? Based upon the input of PullOverAndLetMeOut.com readers in 2020, I've assembled a shopping list filled with the hottest travel gear that's certain to please the travelers on your list. If you're looking for Christmas gift ideas, you'll love the 2020 gift guide for travelers. Happy shopping!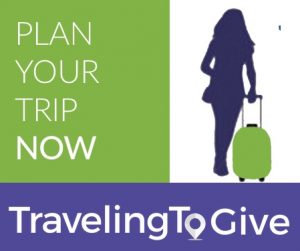 Disclosure:
Many of the links you see on this site and within our trip planning tool are affiliate links. If you click through and make a purchase, I'll get a small commission and it won't cost you any extra. On selected stories, for those hotel and car bookings made using our TravelingToGive™ tool we contribute 2.5% of gross hotel and car sales to Paws for Purple Hearts. So, thanks in advance for helping me keep bringing you the content you enjoy and, at the same time, giving back to those who so bravely serve our country! #everytripmatters
What do you get a travel lover for Christmas?
How do I find out what are the trendy gifts of 2020?
First of all, I ask. I put the question to my newsletter readers to tell me what gear you simply must-have when traveling and you told me! If you're not getting the newsletter signup now!
Furthermore, as you may know, affiliate links play a role in the funding of this website (see above). Simply put, if it weren't for affiliate links, I wouldn't be able to keep writing. And while I don't know who's purchasing through those links, I do learn what's being purchased.
Based upon your input and the purchasing trends of 2020, I've compiled this list of the ultimate travel gifts according to you, the readers. Let's dive into the most popular travel gifts for 2020!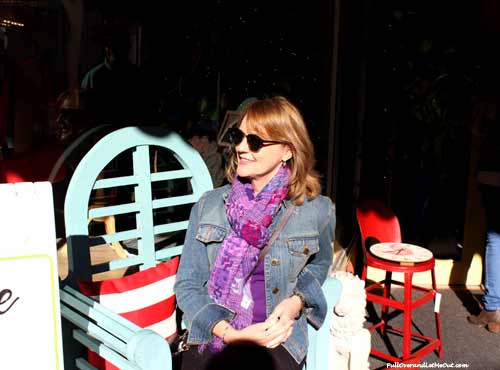 2020 Gift Guide for Travelers
1. Electronics Organizers
Starting off the 2020 Gift Guide for Travelers is the most-ordered piece of travel gear – electronic organizers. Readers of Pull Over And Let Me Out got serious about staying organized while traveling this year and embraced cord keepers! Cord keepers are a must-have for keeping a handle on mice, chargers, and power cords. The savvy traveler will thank you for this practical and functional present.
Another perennial favorite with readers is the travel toiletry bag. Whether a hanging bag, a shaving kit, or TSA-friendly clear plastic, a travel toiletry bag always makes a wonderful gift. Keep it filled and ready for the next trip!
Movies about traveling or movies to take traveling? Does it matter? The traveler on your list will love the gift of entertainment, regardless. Select films made in a location they love or want to visit someday. These unique travel gifts will receive rave reviews!
Comfort was a priority with readers again this year. Travel pillows are the comfort item of choice. Give the gift of 360-degree support for the traveler on your holiday gift list. Pillows come in a variety of styles, fabrics, and price points but are always a popular choice.
5. Luggage straps, locks, and covers
Luggage accessories are a top gift item for travelers this year. Luggage straps, locks, and protective covers are the perfect add on item or stocking stuffer. A good piece of luggage is worth keeping nice so you can't go wrong with these great additions. 
7. Daypacks and Backpacks
Grab it and go! A daypack or backpack is ideal for traveling light and keeping gear close at hand. Choose from an array of sizes, shapes, and fabrics certain to please. They even make diaper bag daypacks! A quality daypack is a practical gift option that's friendly on the wallet. You can easily find a sturdy daypack for under $50.
8. Portable Bluetooth Speaker
Give the gift of music-to-go! Wireless Bluetooth speakers make a practical and entertaining appearance on the gift guide this year. They're perfect for listening to podcasts on the road or music at night in the hotel. This is an outside-the-box idea they'll love. 
Experienced travelers were keen on keeping the power supply constant in 2020 and portable chargers were their go-to backup item. Whether it's for keeping the phone battery alive or powering other tech gear, this is consistently a favorite with the traveling crowd.
10. Rechargeable Toothbrush
Books are always a hit with the travelers on your gift list. It's great fun reading a book set in a favorite destination or in a location you hope to visit soon. This year, several of you purchased my books. Thank you!!! Nothing makes me happier than knowing you're enjoying what I've written and sharing my work with others. 🙂 
Every traveler loves a great jacket. Neutral colors, comfortable fabrics, multi-season, wrinkle-resistant, waterproof, and easy to pack are the most important criteria when selecting a great jacket for the journey. Oh, and don't forget pockets! 
Best Stocking Stuffer Ideas
I can't forget the stocking stuffers! There are so many wonderful options when filling the traveler's stocking with goodies. Put tidbits in that stocking like a luggage scale, luggage tags, a hat, gloves, a travel wallet, even an ornament to add to the tree! Be creative, but if you're still stumped, remember gift certificates always work! 
If you're still not sure what to get that special someone on your list who has a serious case of wanderlust, check out the PullOverAndLetMeOut Shop for more ideas and the hottest travel items, including the exclusive PullOverAndLetMeOut logo gear.