There was a time I couldn't have imagined taking a vacation by myself. However, one summer when I was single I decided to do just that. I wasn't angry, I wasn't lonely – I simply wanted to spread my wings and be independent. This opened my eyes and ever since I try to take at least one short trip alone each year.
Sure it's fun to travel with friends and family. Family trips are an important part of life. I'm not advocating traveling alone all the time, nor should one forsake safety in order to be alone. I'm saying if you can swing it – every once in a while a brief solo interlude is good for the soul.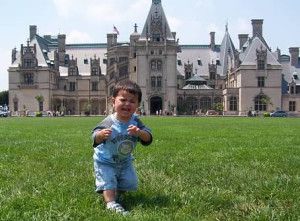 Here are 8 things you'll love about traveling alone.
Traveling alone allows you to see what YOU want to see. How freeing it is to sit down at the computer or with a guide book and create an itinerary without worrying about whether the gang will approve or enjoy what you've planned.
You may find great seats available when you're  "just one." I'll never forget the time I was flying alone to Ireland. I checked in at Aer Lingus in Boston and the young man working the ticket counter asked, "Are you traveling alone?" I had no idea what he'd done for me until I was boarding the plane. The flight attendant on the 747 directed me to the stairs and said my seat was upstairs. Yes, I was one of 16 passengers in business class. It was a lovely way to travel across the pond and I only wished I could have thanked that young man named Brian back at Logan Airport. (I'm a name tag reader) This also works when purchasing theater tickets. Some awesome single seats can be found in the front rows!
Traveling solo is the perfect time to catch up on reading.  Pack or download that book you've been meaning to read and relax. If you're flying or taking the train – perfect reading time. Quiet nights in the hotel are also great for snuggling up with a book. I like to find a novel set in the place I'm visiting so I can immerse myself in my surroundings.
You meet people you might not otherwise.  I can't tell you how many friendly people approach me when I travel by myself. On a recent trip I was sitting in a restaurant enjoying my meatloaf when the waiter came and sat down with me.  I got to ask him about the history of the old building which is now a tavern and learned more about local culture than I would have had I not been flying solo. Sure from time to time you may meet someone you'd rather not, but that's when you pull out a book or i-pod. They'll get the hint.
Traveling alone gives you time for deep thinking. Let's face it, day-to-day life is noisy and full of distractions.  A peaceful vacation can be a wonderful time for reflection and soul-searching.  Being alone doesn't have to equate with loneliness.  Use this time to dream big dreams, write down your goals and make plans for your next step in life.  Consider this time a personal retreat.
You'll take the best scenery shots you've ever taken. Without worrying about squeezing everybody in the picture or catching your friend with her eyes open, you'll find yourself capturing wonderful pictures of scenery. Take your time and really reflect on what you want in each photograph. Who knows, you may discover a talent you never knew you had or at least get a few pictures worthy of framing.

You'll capture scenery shots worthy of framing.

If you want to get some pictures of yourself, find a couple and ask them if they'd like you to take a picture of the two of them together. After you take their picture, ask them to take one of you. They'll be happy to reciprocate. Use your judgment when asking and hopefully you'll get a great shot to post on Facebook.

Keeping a journal of your trip is a joy.   When you travel alone it's the perfect time to sit at the end of the day and review all you've accomplished.  Make note of details like where you ate and what you ordered, sites you visited, tours you took.  Pretend you're writing a letter to someone telling about the sights you saw that day. Be sure to add lots of details. You may even go so far as to  note the names of waiters or songs you heard playing.  Memories will be vivid as you re-visit your journal in years to come.
You'll  relax.  There I said it.  Traveling without the gang trailing along depending on you to entertain them removes a lot of stress. You'll come home feeling rested and you'll be much more fun to be around when you return to "real life."
If you liked this, please share it with your friends.  And as always, Happy Travels!