With summer just around the corner and vacations being added to the calendar, it's time to review the summer travel wardrobe. Inevitably, some wardrobe staples from seasons past need updating. Frayed fabric on a favorite shirt or dingy colors of a well-worn swimsuit are tell-tale signs it's time to cast aside worn-out clothing and rejuvenate the summer travel wardrobe. If you're planning a summer trip, or your warm weather wardrobe simply needs sprucing up, here are 9 summer travel wardrobe essentials that will breathe new life and style into your suitcase essentials.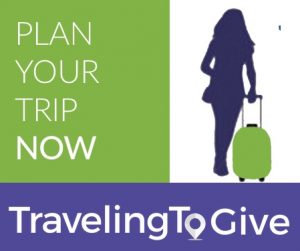 Disclosure:
Many of the links you see on this site and within our trip planning tool are affiliate links. If you click through and make a purchase, I'll get a small commission and it won't cost you any extra. On selected stories, for those hotel and car bookings made using our TravelingToGive™ tool we contribute 2.5% of gross hotel and car sales to Paws for Purple Hearts. So, thanks in advance for helping me keep bringing you the content you enjoy and, at the same time, giving back to those who so bravely serve our country! #everytripmatters
9 Summer Wardrobe Essentials
A great lightweight t-shirt is an essential element of a summer capsule wardrobe. In fact, the classic t-shirt is a building block in your suitcase because of its adaptability. Crew neck, v-neck, scoop, neck, short sleeve, tank, and 3/4 sleeve – a great classic t-shirt is the foundation of a summer travel wardrobe.
I like to buy several of the same styles in breathable fabrics and different colors along with a couple of prints so they mix and match with virtually everything. I even buy two white t-shirts because once I find a great white t-shirt, I want another!
Classic t-shirts are a building block in every man and woman's summer travel wardrobe.
2. The LBD (little black dress)
There's nothing more functional and versatile than a classic black dress in a lightweight wrinkle-resistant fabric. The LBD (little black dress) can be worn during the day for a casual look or dressed up at night for a more formal occasion. Partner the LBD with a cute pair of sneakers or sandals and you're set for sightseeing. Put on a pair of strappy sandals and accent with earrings and a necklace and you're ready for an evening out on the town. You really can't go wrong with a little black dress in your summer wardrobe.
By the way, it doesn't have to be a black dress. Choose a color that teams well with other pieces in your wardrobe, or you can go wild and choose a playful summer print. It's entirely up to you. Admittedly, this one may not be for everyone, but even if you're not in the market for an LBD, I bet you know someone who is!
With so many styles and looks, a little black dress is the perfect core piece in a summer travel wardrobe.
The denim jacket is a timeless classic.
Summer slacks are essential when building a capsule wardrobe for travel. Finding wrinkle-resistant lightweight fabrics is key. Depending upon where you're traveling and what you'll be doing you'll want at least one great pair of summer slacks in your wardrobe. Choose from breathable cotton or wick away knits to assure stylish comfort as you travel. 
Summertime is synonymous with shorts. Why not spruce up the wardrobe with some great comfy shorts in an array of styles. From cute culottes to workout shorts to classic drawstring shorts – the summer short is a great lightweight piece that takes very little room in your suitcase. Not only do shorts travel well, but they're also the ideal wardrobe item that goes from sunrise to sunset on a summer vacation. 
From dressy culottes to casual denim, shorts are a lightweight wardrobe must.
Wherever you're traveling this summer, you'll want comfortable shoes for getting around. A great pair of slip-on sneakers work for a variety of reasons. They're quick to get in and out of at the airport, they're easy to pair with a range of outfits, and they fit without difficulty into luggage. Moreover, you'll find they give great support and comfort if you're doing a lot of walking. 
Women and men enjoy the ease and comfort of slip-on sneakers when traveling.
It's summer so show off that pedicure with a terrific pair of sandals. When selecting sandals for your summer travel wardrobe, keep in mind where you're traveling, how much walking you'll be doing, and how casual or formal the destination. You may even want to pack more than one pair. No worries, sandals take very little space in your bag but are a crucial element of summer fashion.
If your summer vacation includes a trip to the beach, lake, or hotel pool, you'll want to freshen up your summer travel wardrobe with a brand new swimsuit. Keep in mind the type of suit you're comfortable wearing and when you lock in on that perfect style, you'll want to invest in a high-quality swimsuit that will withstand the elements. When I say elements, I'm not just talking heat and sun, but also chemicals and salt in the water as well as perspiration and repeated washings. Because swimsuits are subject to wear and tear, you may even want to invest in a mesh bag for laundering so you'll be able to extend the life of a great summer wardrobe piece.
Top off the summer travel wardrobe with a great hat and a pair of shades then go out and enjoy the sun! Not only will you look stylish, but you'll also be the epitome of cool. 
What are your summer travel wardrobe essentials? Did I miss something you can't travel without? Let me know. I love hearing from you! email: AnnaMarie@PullOverAndLetMeOut.com 
Hey Pinners, Pin This For Later!
More posts you'll love reading!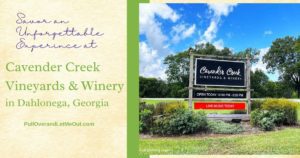 Cavender Creek Vineyards & Winery is a thriving and welcoming wine destination perfect for wine enthusiasts and anyone seeking a scenic escape from the daily grind. Travel there with PullOverandLetMeOut to discover this charming winery in the Appalachian foothills.
Read More »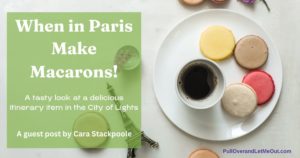 Guest blogger Cara Stackpoole shares a delectable itinerary item in the City of Lights. Discover why making macarons is a memorable experience.
Read More »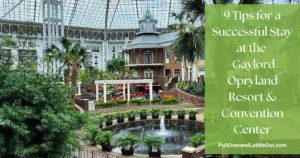 The Gaylord Opryland Resort & Convention Center in Nashville is a well-known attraction in the city. PullOverandLetMeOut looks at some smart hints for making the most of a stay at the famous hotel.
Read More »