After a long rainy winter,  an outdoor adventure on a sunny Sunday afternoon is a welcomed treat. So, when the first glimmering rays of sunshine brought the temperature to a balmy sixty-degrees, we made our way to one of Raleigh, North Carolina's best-kept secrets –  Historic Yates Mill County Park. Yates Mill is an absolute treasure and delightful haven tucked in a quiet corner of Raleigh off of Lake Wheeler Road in the southwestern part of Wake County.  Moreover, it's a family-friendly nature refuge on the edge of the capital city.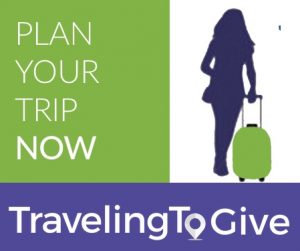 Disclosure:
Many of the links you see on this site and within our trip planning tool are affiliate links. If you click through and make a purchase, I'll get a small commission and it won't cost you any extra. On selected stories, for those hotel and car bookings made using our TravelingToGive™ tool we contribute 2.5% of gross hotel and car sales to Paws for Purple Hearts. So, thanks in advance for helping me keep bringing you the content you enjoy and, at the same time, giving back to those who so bravely serve our country! #everytripmatters
Hiking Historic Yates Mill County Park
Historic Yates Mill County Park is part of the Wake County Parks system and is comprised of a 174-acre park and wildlife refuge. The centerpiece of the park is the historic old mill. 
Park the car and hit the trails because it's the trails and the journey leading to the old mill where the fun begins. The park contains over three miles of hiking trails that pass over forest, creek, pond, and wetland habitats. There are three different trails, each with its own unique characteristics. 
The Mill Pond Trail is an easy to moderate one-mile trek that includes a gravel path leading to the mill, a stone ramp leading to a low bridge over the creek, stone steps leading through the old miller's residence, and a wooden boardwalk traversing the pond.
The Creekside Trail is a one-mile moderate linear trail traveling across several wetlands and a boardwalk before ending at a short loop where hikers backtrack to the beginning for a total hike of 2-miles.
The third trail, the High Ridge Trail, you guessed it, travels up the ridges above the pond and through the forests. This is considered a strenuous trail and is just under a mile in distance.
The trails paired with the wildlife and scenery make hiking at Historic Yates Mill County Park a family-friendly outdoor activity. 
One of the joys of a sunny day at Yates Mill County Park is the turtles. While the park is filled with a variety of migrating waterfowl and other wildlife, there's something so pleasing about turtles sunning themselves on a log. The pond is home to countless turtles and spotting one is highly likely.
In addition to the turtles, look up and spot an array of waterfowl. Bring your rod because fishing is also permitted in designated areas and there are a small amphitheater and picnic area making an afternoon at the park a family-friendly adventure. 
Visitors to the park who want to take a deep dive into nature can visit their online Natural Resources Inventory Database prior to visiting. There's also the A.E. Finley Center for Education and Research located at the park which houses a museum and multiple education programs throughout the year.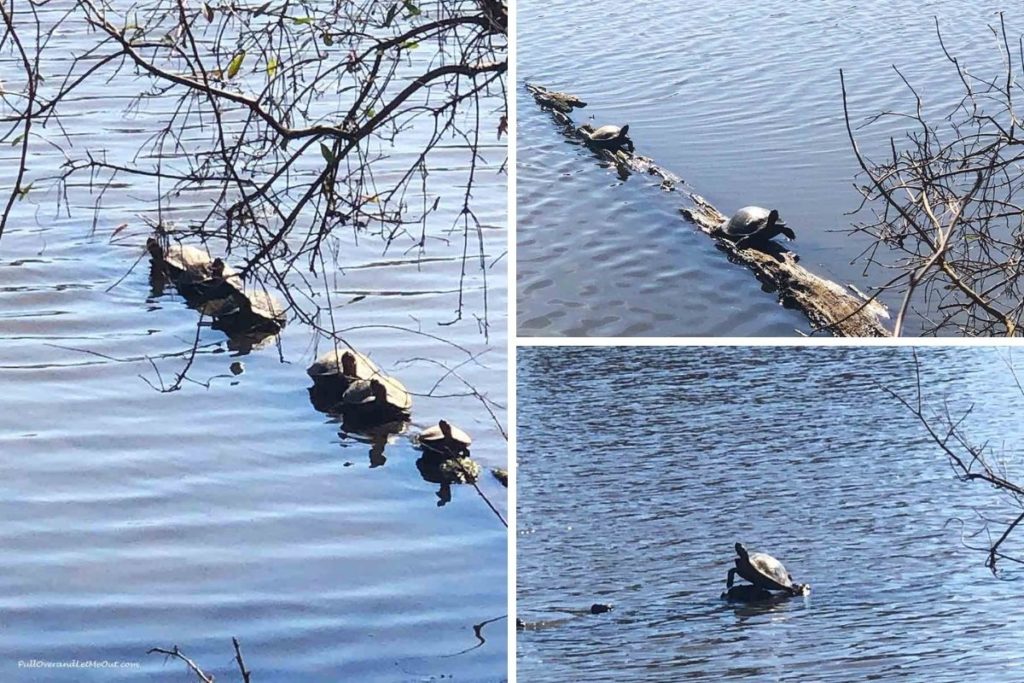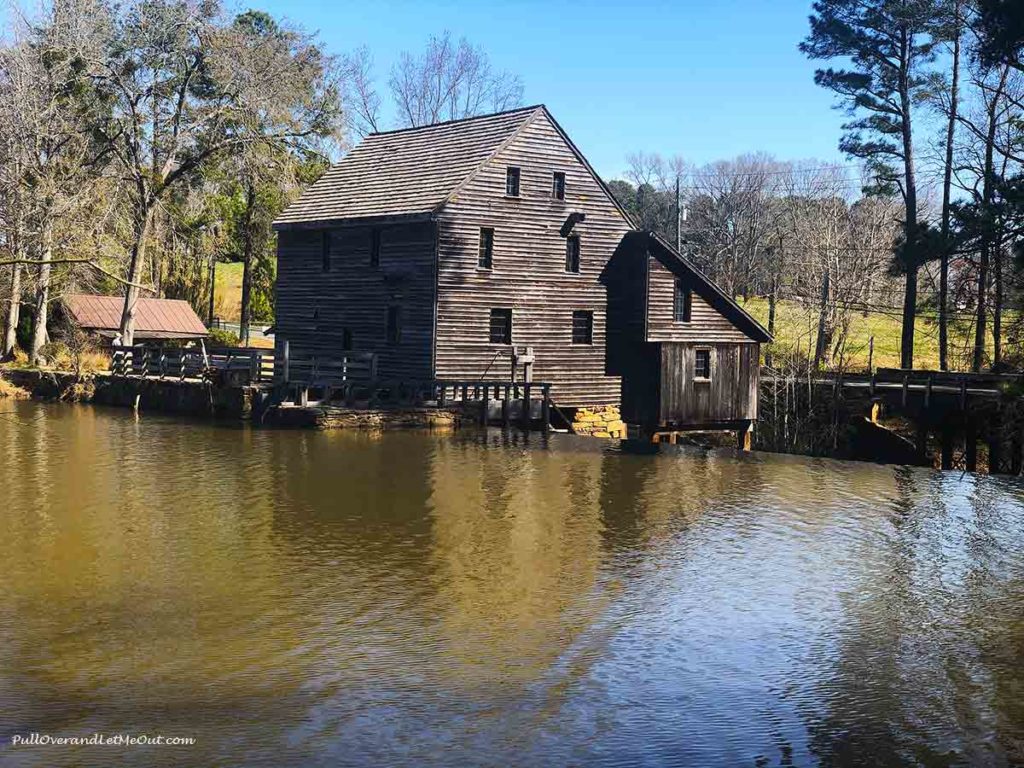 The highlight of a visit to Yates Mill is the historic mill. There's been a mill at this location since the 1750s. Samuel Pearson designed the original mill, which he and his descendants owned until 1819. The mill passed through many owners until 1863 when it was purchased by the Yates family, who held it until 1947.
Yates Mill was purchased by a company led by A.E. Finley, and it was last used to grind corn around 1953  before being sold in 1963 to North Carolina State University. Today, it's a popular destination and an outstanding example of Oliver Evans's 1790 patent for an automated milling system. The mill features full corn and wheat grinding equipment and it's been restored to what historians believe was its operating condition during the mid-1800s. You can even see some of the old mill machinery and millstones nearby.
A non-profit all-volunteer organization known as the Yates Mill Associates lovingly cares for the mill and regularly grinds cornmeal at the mill and hosts historic tours on weekends from March through November. All proceeds from the tours are put towards the care and ongoing maintenance of the mill. (Scheduled tours may have been affected due to COVID-19) 
In addition to the rich history of what is the last mill of its kind and era standing in Wake County, it's also a favorite photo-op in Raleigh. The striking old mill makes the perfect backdrop for selfies and family pictures. However, professional sessions require prior arrangements.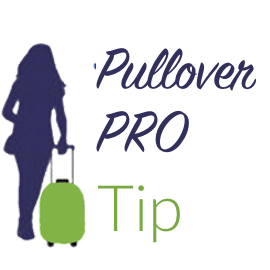 You can purchase cornmeal that's been ground at Yates Mill across the road at the Howling Cow Creamery on the NC State Dairy Farm. Purchase a two-pound bag for just $5.
What I liked most about this peaceful park is that it's an unspoiled natural area yet still located inside the city of Raleigh. Likewise, the trails are easy to navigate and the surroundings are picturesque.
Another plus is the education center and the long list of programs and camps offered. There's an abundance of educational opportunities and heritage events throughout the year making the park an attraction providing educational, natural, and recreational opportunities.
In addition to the historical significance of the mill, wildlife, and the natural beauty, Historic Yates Mill County Park supplies a rustic outing within the city limits. However, while it is a great spot for a family outing, keep in mind, pets are not permitted at this park.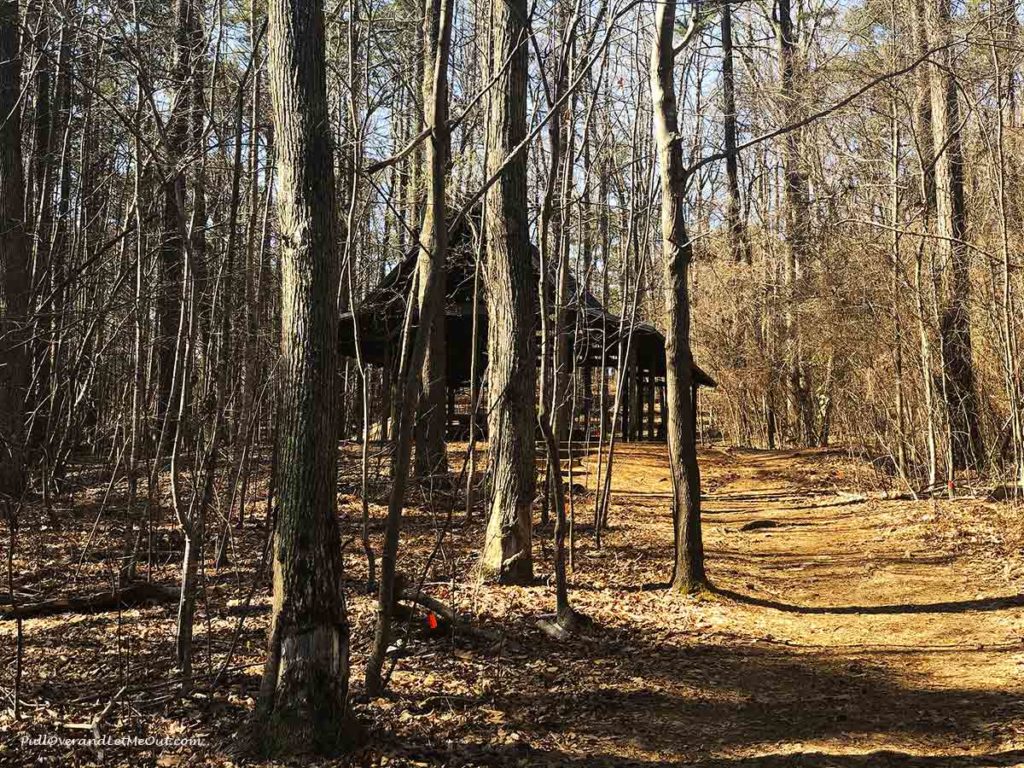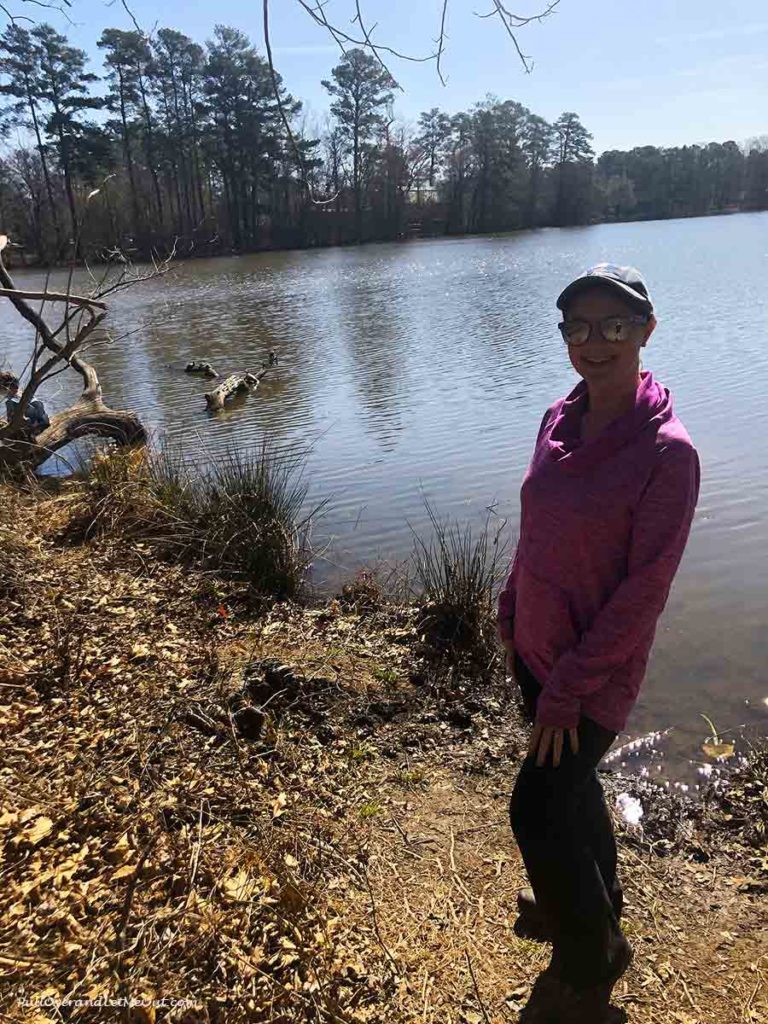 Spending time at Historic Yates Mill County Park in Raleigh is a homey step back in time. Visiting the extraordinary old mill with its massive wheel and waterfall harkening back to days gone by is truly impressive.
Similarly, traveling the trails and observing natural wildlife and surroundings makes time in the woods here well-spent. This is a friendly oasis on the edge of Raleigh suitable for admiring the preservation of history, the bucolic scenery, and kid-friendly fun. It's also easy to get to. 
All in all, Historic Yates Mill County Park is a beautiful blend of nature and history in a refreshing environment. That's always a winning combination.
Historic Yates Mill County Park in Raleigh, North Carolina
4620 Lake Wheeler Road
Raleigh, NC 27603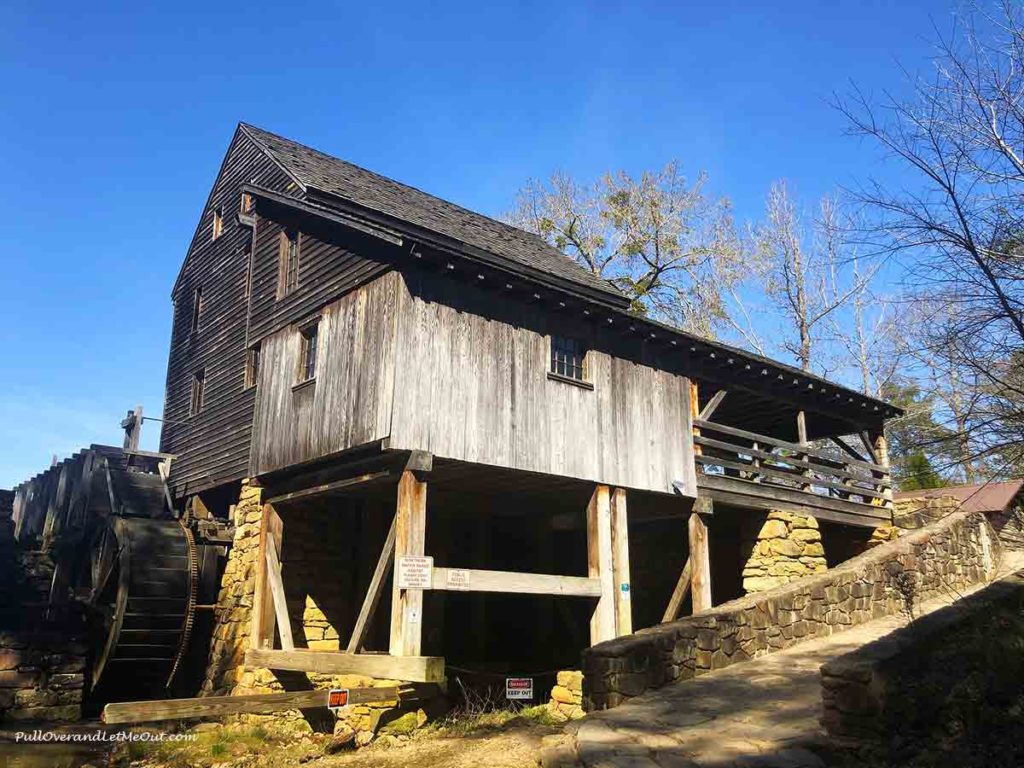 ► Plan Your Trip to Historic Yates Mill County Park Now!
Hey pinners, save this for pinning after your trip
After you get back from your trip, please use these images to post to social media or post your own photos.  Please tag us on your post #pulloverandletmeout
You can also use the social sharing links on the SmartTrip tool.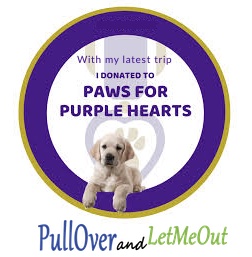 More stories you'll enjoy reading!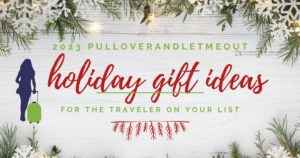 Travel with PullOverandLetMeOut to discover 2023's hottest holiday gift ideas for the traveler on your shopping list.
Read More »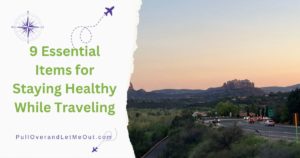 Make a healthy trip a priority. Travel with PullOverandLetMeOut to discover 9 essential items for staying healthy while traveling.
Read More »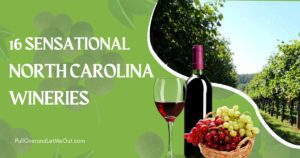 The wine world is taking notice of North Carolina wine. Join PullOverandLetMeOut as we explore 16 incredible wineries in the Tar Heel State that you won't want to miss.
Read More »
Shop for the hottest travel gear!