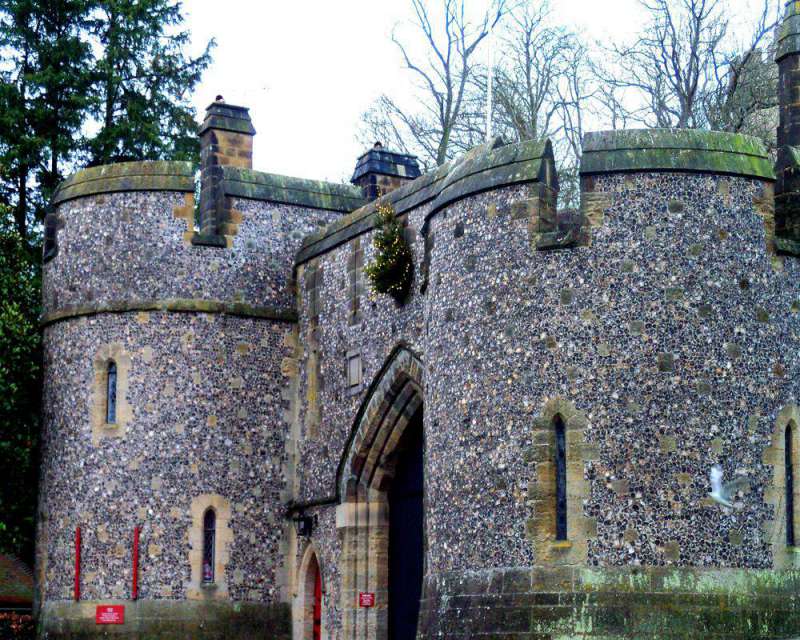 Magnificent Gothic architectural features are prominent at Arundel Castle.
Lords, ladies, knights, kings and tales of castle intrigue – if these walls could talk, what medieval secrets and stories would they tell?
It's always exciting sharing fabulous pictures from readers.  These photographs of historic Arundel Castle in Arundel, West Sussex, England were submitted by Wally Robertson.
Wally who is originally from England recently made a trip home and while there stopped at Arundel Castle.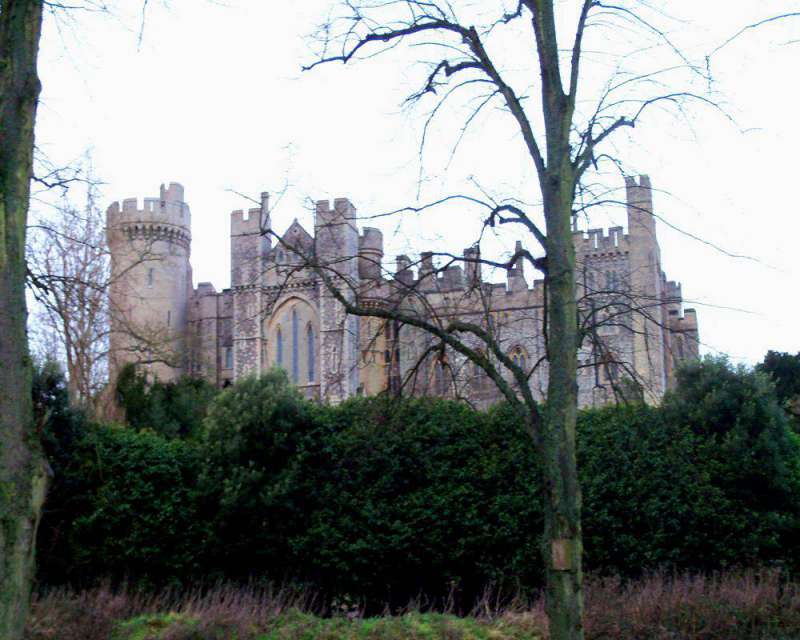 Arundel is the hereditary home of the Duke of Norfolk
Arundel has been the hereditary home of the Duke of Norfolk for over 400 years. The castle was established in 1067 when William the Conqueror was running things in England.  Standing strong throughout the centuries surviving multiple wars, turbulent times, changes in the monarchy as well as renovations – Arundel Castle remains an iconic landmark to this day.
The modern era welcomes a different crowd. Thousands of visitors annually tour the gardens and ancient edifice. In addition to attracting tourists Arundel Castle is a popular location for television and films providing gorgeous scenery and a medieval backdrop for multiple productions.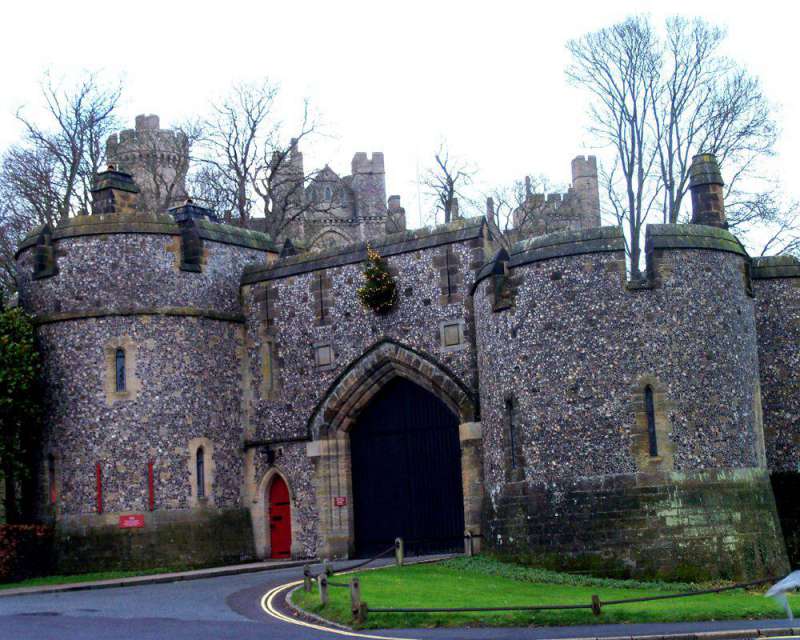 The castle over looking the River Arun is open to visitors.
I feel a special connection to Arundel Castle since I attended Arundel High School in Anne Arundel County, Maryland. It feels almost compulsory I make it to see this grand structure some day. Surely the castle and the earldom of Arundel in West Sussex has a link to the area of Maryland where I was raised.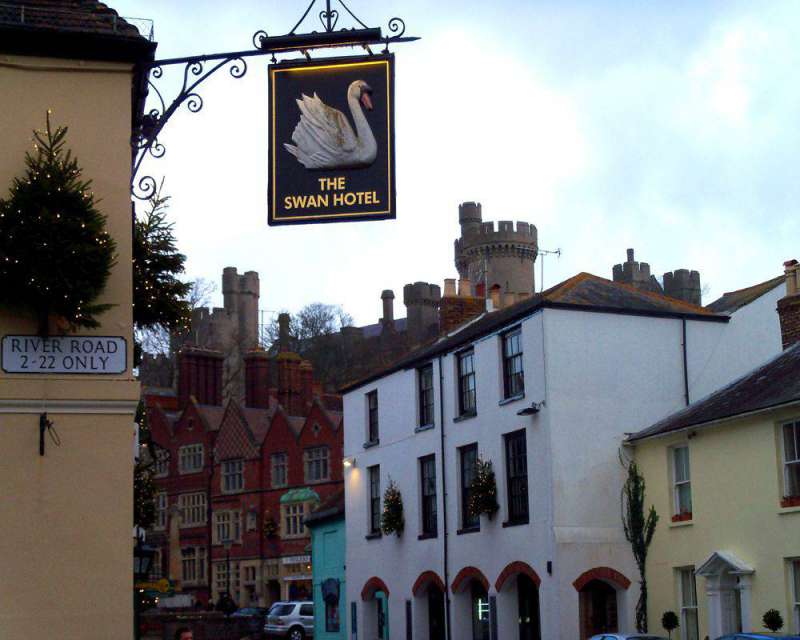 The town of Arundel in the shadow of the castle
I ask Wally what he likes most about Arundel Castle.  His reply, "Arundel is one of those not so common gems – a castle superb in its original condition with beautiful surroundings. When there it's so easy to imagine those knights in shining armour riding through the gates, the pageantry and spectacular jousting."
Needless to say, I've added Arundel Castle to my travel "bucket list."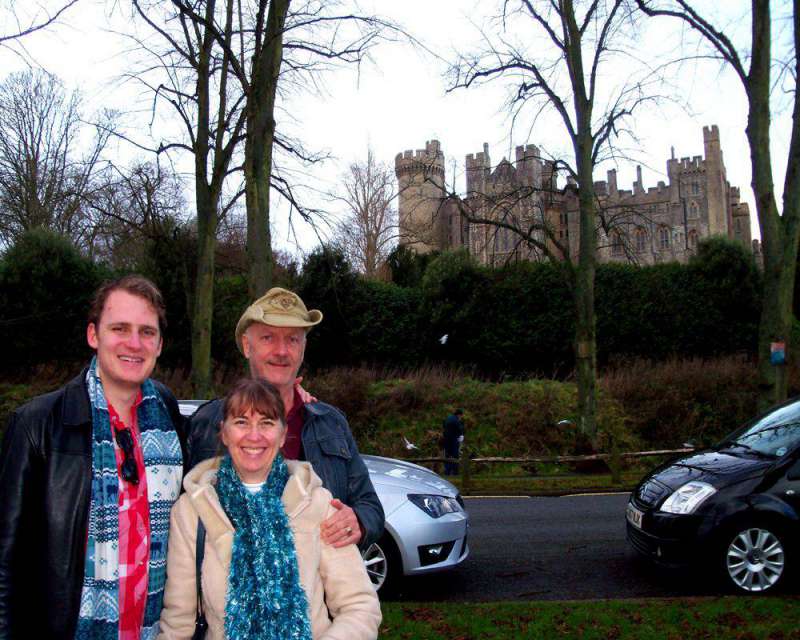 Wally Robertson and family at Arundel Castle in Arundel, West Sussex, England
Arundel Castle
4 miles north of Littlehampton and the south coast, and midway between Chichester and Worthing on the A27