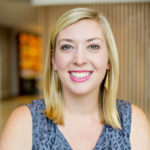 Kristen Baughman
Warrenton, North Carolina
I'm so excited to share this story with you! When Kristen told me about her magical destination wedding, I knew it would be an awesome story to share. I'm thrilled she agreed to write about her dream wedding in Tuscany. You're going to love it!
Saluti!   Anna Marie
Zayne and I met in December 2015 when we were both living in New York City. There isn't a magical story about bumping into each other on a subway or meeting at a random bar in the city, instead we met using OkCupid, an online dating platform (ha-ha, it does work!). Upon the first night of meeting Zayne, I knew he was different than any guy I had ever dated. He was a true gentleman and brought me a beautiful flower on our first date. We then proceeded to explore New York City and today we joke that on our first date we walked about 5 miles in the freezing cold while I showed Zayne every beautiful Christmas tree and decoration in Manhattan. By date number three, I sincerely knew he was "the one." We could talk for hours on end about anything, and we had many same life ideals and ambitions. We both agree that our lives have never been the same since we met, in a good way.
Before we got engaged, my family had been discussing planning a trip to Italy. In true Kristen fashion, I found a crazy cheap flight deal and booked flights for most of my family, me and Zayne. I literally had the whole trip booked (Airbnbs, hotels, sightseeing tickets, etc.) in a matter of days. I honestly had no idea Zayne was thinking about proposing!
Zayne knows one of my most favorite places in the world is Italy and this trip (that I had now fully planned) would be a trip of a lifetime, especially for my grandparents. So, with the whole family traveling to Italy, Zayne's plan of proposing came into effect. He proposed a few months after the trip had been booked and later mentioned that he would love to somehow shift our plans around to have our wedding in Tuscany.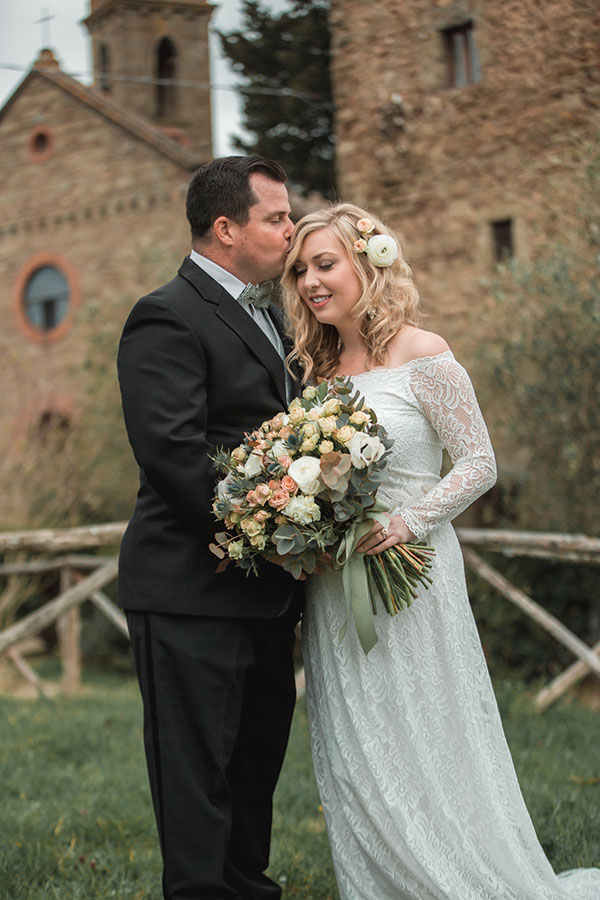 Disclosure:
Many of the links you see on this site and within our trip planning tool are affiliate links. If you click through and make a purchase, I'll get a small commission and it won't cost you any extra. On selected stories, for those hotel and car bookings made using our TravelingToGive™ tool we contribute 2.5% of gross hotel and car sales to Paws for Purple Hearts. So, thanks in advance for helping me keep bringing you the content you enjoy and, at the same time, giving back to those who so bravely serve our country! #everytripmatters
A few days after the proposal, I went back to the web to find the perfect castle or villa in Tuscany that would be able to host my family and Zayne's, along with a few of our closest friends. I decided to look on Airbnb and stumbled upon Castello di Ristonchi, a beautiful castle located in the small town, Ristochi. Set high in the Tuscan hills surrounded by an enchanting forest and silver-green olive groves, Castello di Ristonchi is a 1,000-year-old castle and ancient village. Ristonchi village has been brought back to life by its owners and it's thick stone walls are once again bursting with energy.
Zayne and I reminisce about how perfect the castle and setting were for our special day; we could hear birds chirping in the background during our vows and it was a crisp spring day in Tuscany. After the ceremony, we thought the sun had already dropped behind the Tuscan hills but just when we started taking photos after the ceremony, we discovered the sun was coming down from behind the clouds and lit up the sky in the brightest pink and orange we have ever seen! The setting, stunning countryside, and sunset made for some of the most incredible photographs and video from our special wedding day.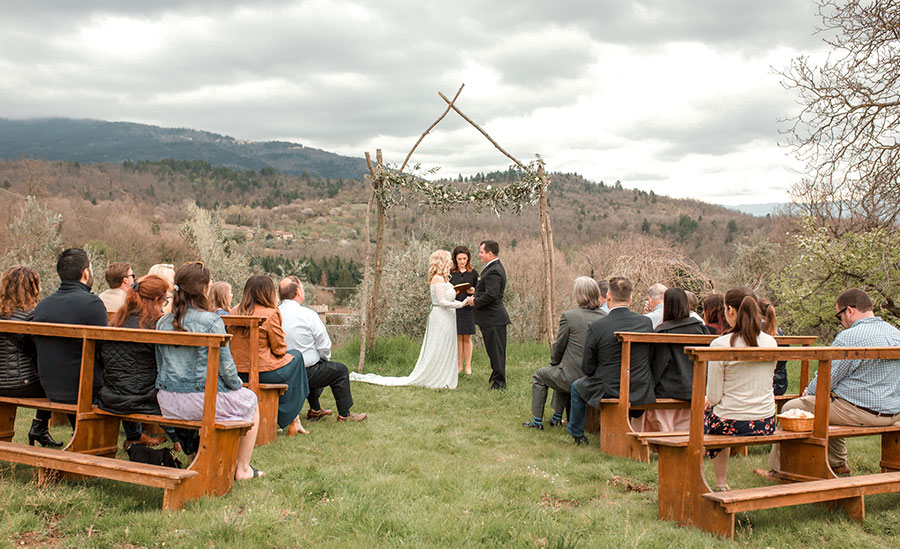 The castle and their amazing owners bent over backwards to make it a perfect day. They shuttled us to and from the train station to their castle, had lunch ready for our guests upon arrival the day of the wedding, coordinated a make-your-own pizza night for the night of the wedding, and had breakfast ready the day of departure. Every guest had the opportunity to stay in this ancient castle's tower, which was truly special. Zayne and I stayed at the very top with a breathtaking view overlooking the countryside.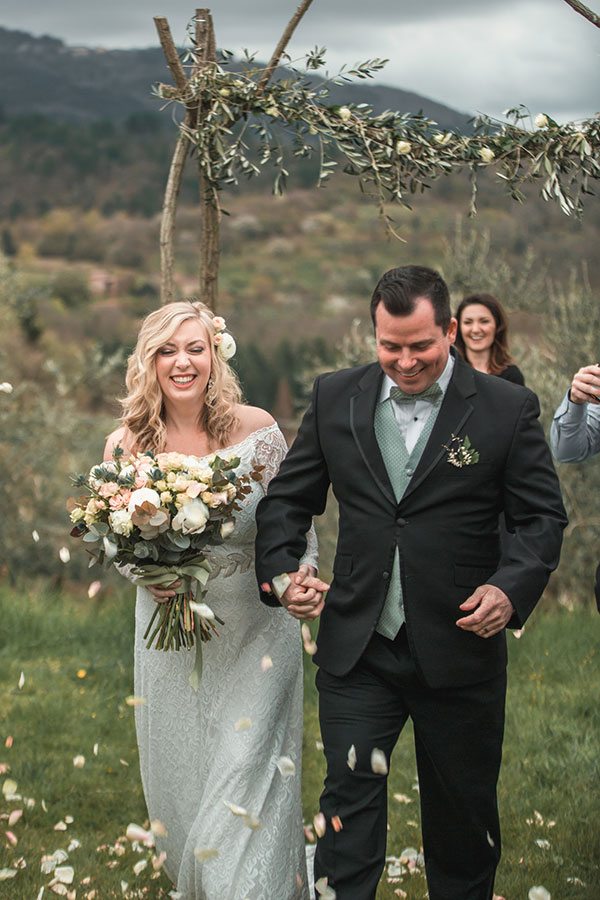 Planning a destination wedding can be a bit stressful, but luckily, I'm a low-key bride. I paid $300 for my dress – quite the steal if you ask me. I found the dress on Etsy from the company Blush Fashion. They have such affordable dresses that travel well and mine did NOT wrinkle even though I lugged it around for a week before the wedding. The dress came in the mailbox (not on my front doorstep) in a ball. It was super easy to travel with and pack! For any bride wanting to have a destination wedding, I would highly recommend checking out Blush Fashion for dress needs.
Flowers and decor at the wedding
Instead of figuring out how to transport decor and other "goodies" for the wedding, we got everything in Italy because we traveled for a whole week before we got married. I ended up buying my flowers the morning of the wedding at this cute flower shop in Florence where a sweet little nonna made my amazing bouquet and hair flowers. Jorden (who works for me at Tabletop Media Group) was such a rockstar! She was traveling in Europe at the same time (imagine that!) and detoured for our wedding. She helped to start picking out flowers for my bouquet and ran around Florence finding roses for decorations at the castle.
We honestly don't know if we could have pulled the wedding off without all of our friends and family – from Zayne's family that was crawling down the Tuscan mountainside to pick wildflowers for our tables to Kristen's friends doing her hair and makeup – everyone played such a huge role in how smoothly the day ran. We literally had no stress! Our wedding was super laid back and we had 25 people there including us.
Now this is a story! One of my chef friends that I met in North Carolina (she used to work at ONE Restaurant in Chapel Hill) introduced me to a friend Luca Balboni before I was set to travel to Italy a few years ago. He is a pastry chef in Modena, Italy and I have visited him and his girlfriend Francesca multiple times now in Italy. We became great friends and have kept up on social media. Once he found out we were having our wedding in Italy, he insisted on making our wedding cake and made the drive from Modena to Ristonchi for the wedding! It was SO special to have him and Francesca there, and for him to make our beautiful cake.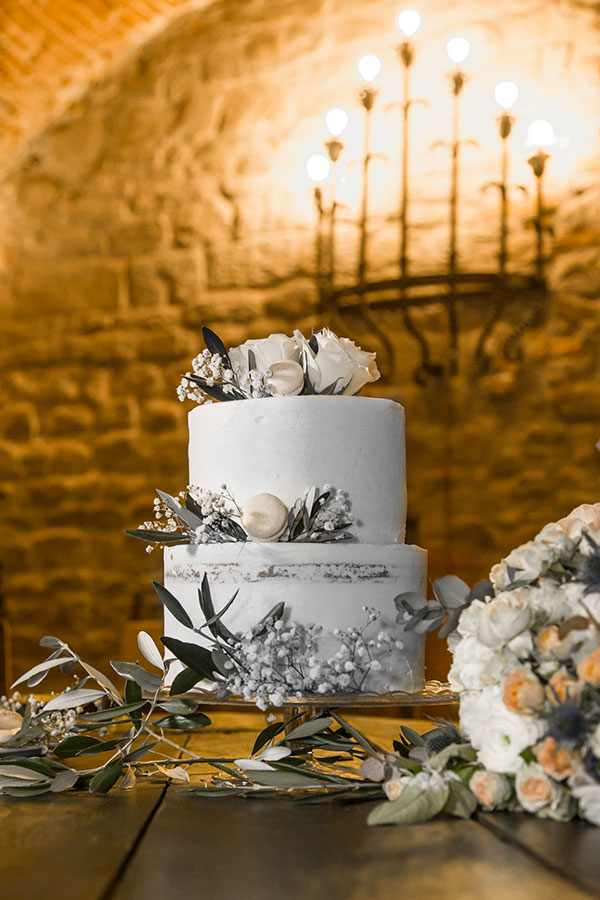 Destination Wedding Advice
As you can see, our friends and family played such a big part in our wedding day. I recommend figuring out your budget first and foremost and then planning things backwards. We did everything on a small budget and are quite "go with the flow" folks, meaning that we didn't have to have every detail planned out before we got to Italy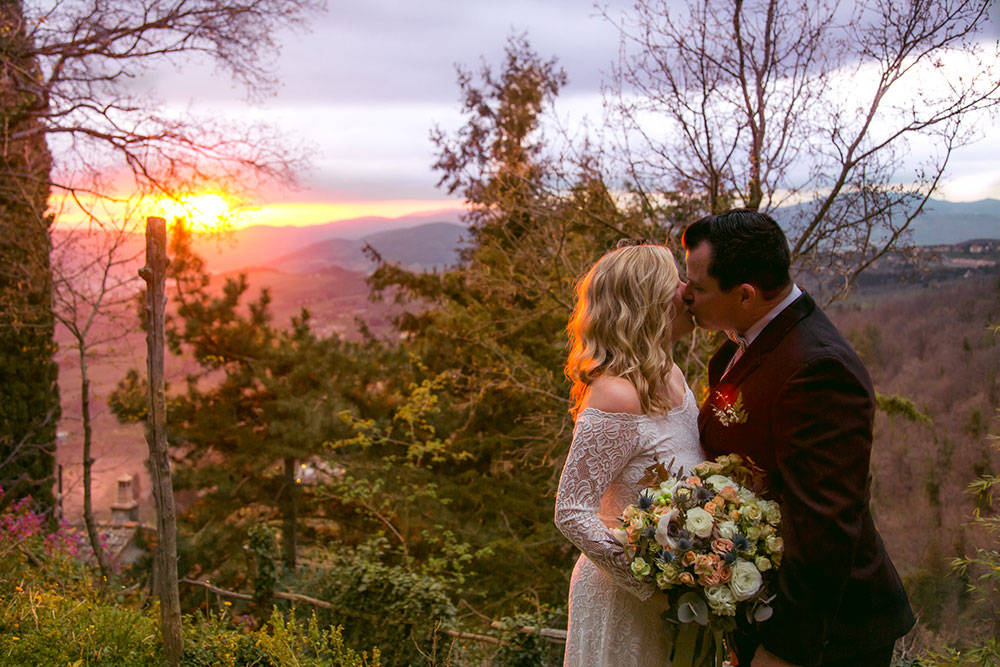 Kristen is the founder of Tabletop Media Group, a full-service media agency specializing in the food, beverage, agriculture, and lifestyle industries. She's a North Carolina native and graduated from NC State, and worked at the NC Department of Agriculture after she graduated. A new role leading the PR and social campaigns for the now defunct Got To Be NC Competition Dining Series, spurred a career shift to focus on media. In 2016 she launched Tabletop Media Group, a successful and growing company based in the Triangle area.
Kristen is adventurous, passionate, and has traveled to more than 30 countries to explore different cultures and food around the world. In her free time, you can find her relaxing outside with her dogs Cheerwine and Doc or at one of the many Triangle breweries sipping on a North Carolina beer. She currently lives on a farm her and her husband, Zayne, have in Warrenton, North Carolina, about an hour northeast of Raleigh. Follow her on social meda:
Do you have a travel story you'd like to share? Let me know, I'd love to hear your ideas! Email me: annamarie@PullOverAndLetMeOut.com
► Plan Your Trip to Tuscany Now!
Hey pinners, save this for pinning after your trip
After you get back from your trip, please use these images to post to social media or post your own photos.  Please tag us on your post #pulloverandletmeout
You can also use the social sharing links on the SmartTrip tool.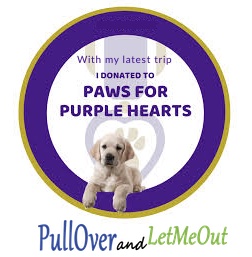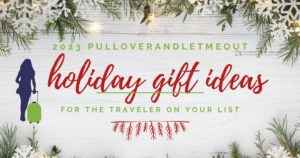 Travel with PullOverandLetMeOut to discover 2023's hottest holiday gift ideas for the traveler on your shopping list.
Read More »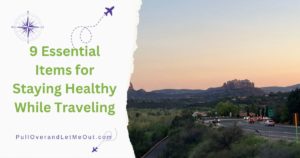 Make a healthy trip a priority. Travel with PullOverandLetMeOut to discover 9 essential items for staying healthy while traveling.
Read More »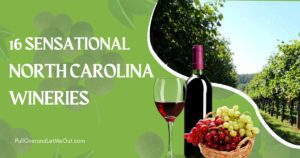 The wine world is taking notice of North Carolina wine. Join PullOverandLetMeOut as we explore 16 incredible wineries in the Tar Heel State that you won't want to miss.
Read More »
Shop Now for great travel gear!