Perhaps I'm slightly biased, but I love North Carolina. The coast, sandhills, rural farmland, and mountains – it's really got it all. Adding to the beautiful scenery, the Tarheel State is steeped in southern charm. But sometimes, it isn't practical or possible to get out and explore. Nonetheless, if you're ready to hit the road and looking for inspiration or simply up for a great movie night film to enjoy at home on the sofa, there are hundreds of North Carolina-made movies to select from. Take a look at this list of 25 favorite movie night films made in North Carolina.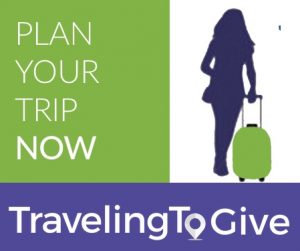 Disclosure:
Many of the links you see on this site and within our trip planning tool are affiliate links. If you click through and make a purchase, I'll get a small commission and it won't cost you any extra. On selected stories, for those hotel and car bookings made using our TravelingToGive™ tool we contribute 2.5% of gross hotel and car sales to Paws for Purple Hearts. So, thanks in advance for helping me keep bringing you the content you enjoy and, at the same time, giving back to those who so bravely serve our country! #everytripmatters
Old School Films 1950-1979
1. Davy Crockett: King of the Wild Frontier (1955)
This is a family classic and a true G-rated film. Made in 1955, the Disney movie features some of the biggest stars of its day; Fess Parker, Buddy Ebsen, and Pat Hogan. The cinematic look at the American Frontiersman, Davy Crocket, follows him from the battles in the Creek Indian War, his election to Congress, and his stand at The Alamo. The movie also features some beautiful scenery filmed on location at the Qualla Indian Reservation in Cherokee, North Carolina.
2. Where The Lilies Bloom (1974)
Another family, G-rated film rife with drama and romance, Where The Lilies Bloom is a touching film about a family of Apalachian children living together in the woods to stay together as a family after the death of their father. Filmed in Watauga County, North Carolina, the movie stars Julie Gholson, Jan Smithers, and Matthew Burril.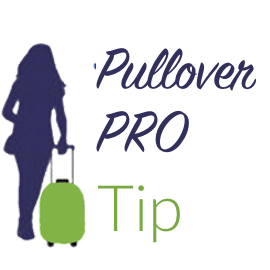 If you're ready to watch one of these movies, click on the picture to shop on Amazon.
A PG-rated dramatic comedy, Being There, is filmed on location at the Biltmore Estate in Asheville. Peter Sellers is at his hilarious best as he portrays a sheltered and simple gardner who becomes an advisor and political insider in Washington politics. The cast includes several well known actors including Shirley MacLean, Melvin Douglas, Jack Warden, and Richard Dysart.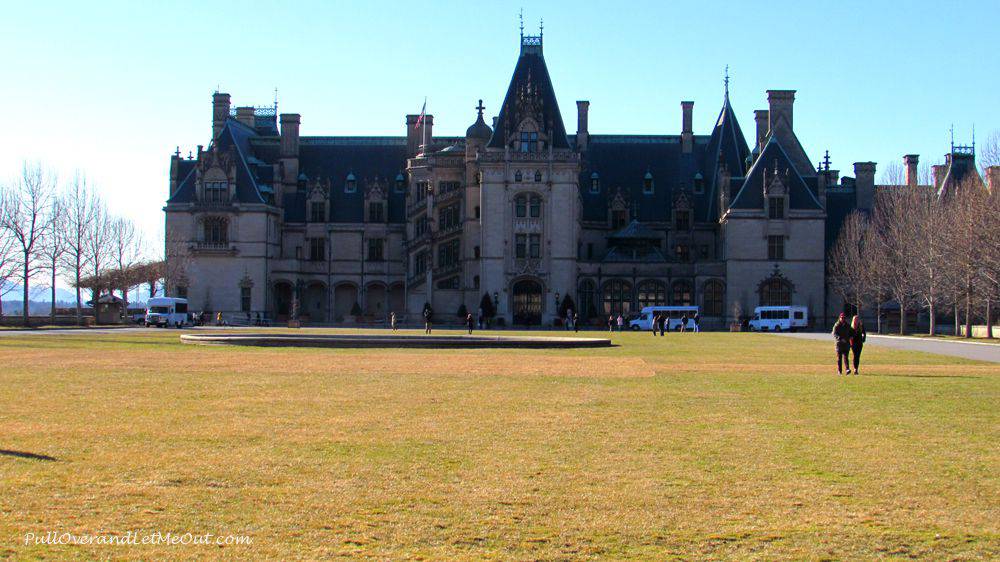 Films Made in North Carolina 1980-89
4. The Color Purple (1985)
Directed by Steven Spielberg and starring Danny Glover, Oprah Winfrey, and Whoopi Goldberg, The Color Purple is a poignant drama recounting the story of an African American woman living in the south as she struggles to find her identity after decades of abuse at the hands of her father. This movie is rated PG-13 and features scenes filmed in Charlotte, Wadesboro, Salisbury, Lilesville, Marshville, and Union County, North Carolina.
5. Crimes of The Heart (1986)
Diane Keaton, Sissey Spacek, and Jessica Lang star in this comedy drama where three sisters with unique personalites reunite after the youngest, Babe, has shot her husband. The layers of the relationships play out on the screen with a southern backdrop which is actually Caswell Beach and Southport, North Carolina. Rated PG-13, Crimes of The Heart was directed by Australian, Bruce Beresford, who also directed Driving Miss Daisy and Tender Mercies. 
Yes, the scenes at Baby's cabin and Kellerman's were filmed at Mountain Lake Lodge in Pembroke, Virginia (read more here) but many scenes were filmed in North Carolina. The classic coming of age film, supposedly set in the Catskill Mountains in upstate New York, relied on the North Carolina mountains, Lake Lure, Asheville, and the Grove Park Inn for many of its memorable scenes. Travel back to the summer of 1963 with the 1987 classic film and remember, "Nobody puts Baby in the corner!" 
I think of this movie every time I go to a Durham Bulls game! The classic 1988 film starring Kevin Costner, Susan Sarandon, and Tim Robbins, is an all time favorite. It's packed with North Carolina filming locations, including scenes in the Durham Athletic Park, Durham, Wilson, Greensboro, and Burlington, North Carolina. There's even a scene shot in Raleigh at Mitch's Tavern on Hillsborough Street. 
Comedy, romance, sport, but an R-rating, there's also a ton of memorable lines. "Hit the bull" and "No lollygagging" are my favorites.
8. Weekend At Bernie's (1989)
Wrightsville Beach, Figure Eight Island, Bald Head Island, Fort Fisher, Wilmington; head to the Carolina coast with Weekend At Bernie's. Andrew McCarthy and Jonathan Silverman are hilarious in this comedy, crime, drama that plays out with the most unique story line. What should be completely implausible, pretending Bernie is alive to keep the mob at bay, turns into hilarity. The charmingly funny PG-13 movie is a laugh-a-minute film and although it's supposed to be set in the Hamptons, it's all North Carolina.
Films Made in North Carolina 1990-99
9. Days of Thunder (1990)
This movie has some names in it. Not only is it the film where Tom Cruise and Nicole Kidman met and fell in love, but it's got a cast of stars that includes; Robert Duvall, Randy Quaid, Cary Elwes, Michael Rooker, Fred Thompson, and John C. Riley. Cruise plays young hotshot stock car driver, Cole Trickle, and gets his chance at the big time. Car races and romance with a few famous North Carolina NASCAR settings, Charlotte Motor Speedway and North Wilkesboro Speedway, Days of Thunder is a fast-paced film. Rated PG-13.
10. Sleeping With The Enemy (1991)
Talk about controlling! Julia Roberts is superb in this dramatic thriller where her character makes the decision to stage her own death in an attempt to escape her horrible marriage. However, she soon discovers it's impossible to elude her controlling husband. Roberts does an incredible job especially in the first 20 minutes of the film. I'm on eggshells for her character when I watch this one!
While some of the movie was filmed in South Carolina, several scenes were North Carolina such as the carnival scene (New Hanover County Fairgrounds in Wilmington) and the location of Laura's burial (Kure Beach). And their gorgeous beach house, that's the Shell Island Resort Hotel in Wrightsville Beach. Rated-R
11. The Last of The Mohicans (1992)
If you're looking for stunning mountain vistas, The Last of The Mohicans, will make you happy. Based on the novel by James Fenimore Cooper and starring Daniel Day Lewis, the cinematography is magnificent. Set in colonial America, Uncas, his father, and half-white brother Hawkeye, is the last of a dying tribe, the Mohicans. The three trappers are chosen to protect the daughters of a British Colonel during the French and Indian War.
Although this is meant to be the frontier west of the Hudson River, the sweeping mountain landscapes are filming locations in North Carolina. DuPont State Forest, Chimney Rock, Linville Falls, Table Rock Mountain, Pisgah National Forest, The Blue Ridge Parkway, and The Biltmore Estate all make appearances. Rated-R the movie premiered on September 25, 1992.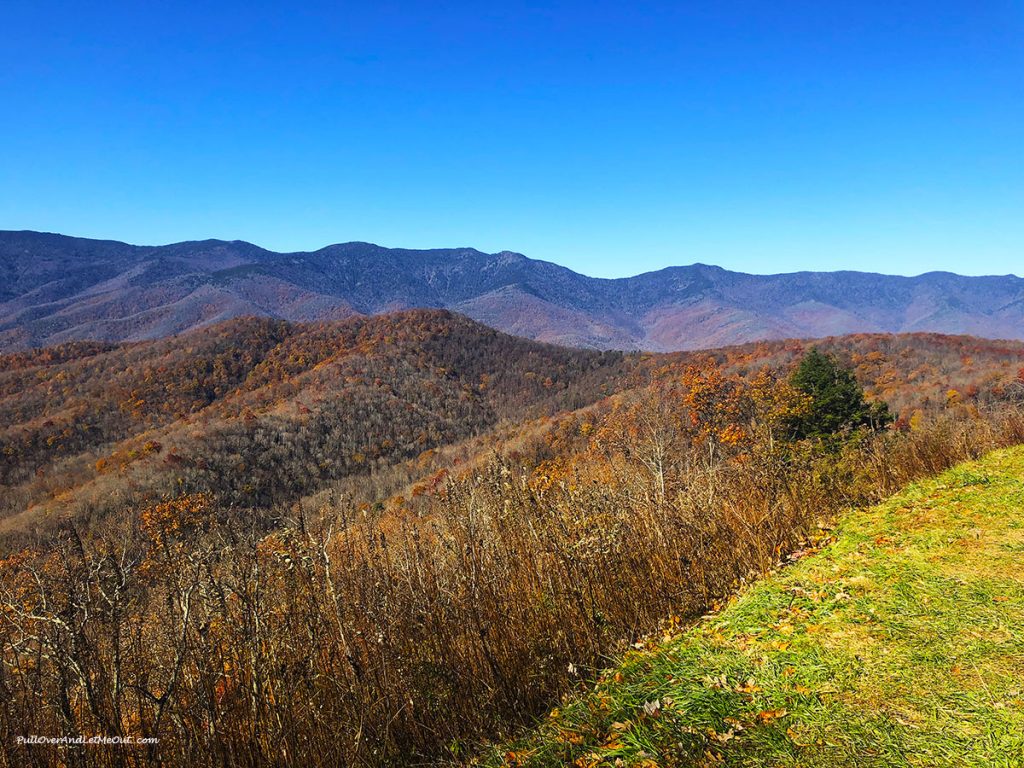 Jodi Foster, Liam Neeson, and Natasha Richardson star in this film about a girl who's been brought up in an isolated world where the only other human interaction has been with her grandmother and a twin. Nell has lost her twin and grandmother when she's discovered living alone in a cabin in the forest by a local doctor, Jerry (Neeson). He's fascinated with Nell, but Paula, a psychology student, wants to observe her in a laboratory. Ultimately, a judge decides the two of them can observe her in the forest for three months, after which they'll decide Nell's future.
This is a sweet film rated PG-13 and many of the scenes took place on Fontana Lake in western North Carolina. The riveting story, the acting, as well as the pleasing natural beauty of the mountains makes it a favorite film made in North Carolina. I visited Fontana Village Resort, a few years back and took a boat tour and saw where some of the lake scenes were filmed.  You can read more about Fontana Village Resort here.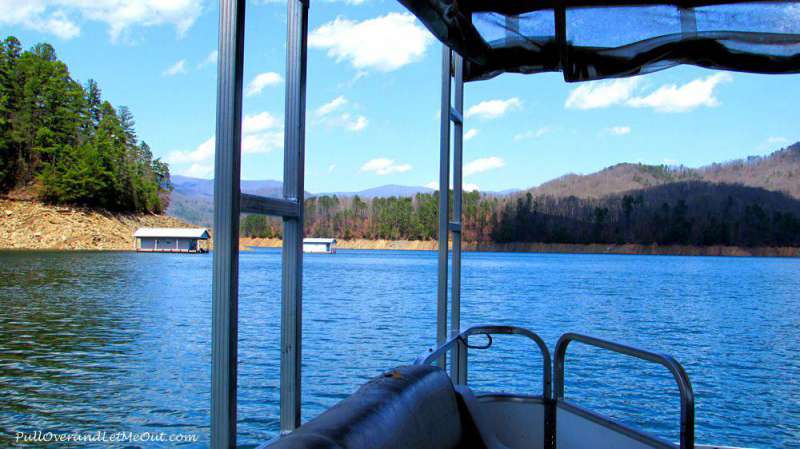 13. I Know What You Did Last Summer (1997)
Looking for a movie to put you on the edge of your seat? I Know What You Did Last Summer has you covered. Horror, mystery, and suspense follow these young friends bound by a tragic accident. The group of friends are reunited and things turn chaotic when they find themselves being stalked by an ax-wielding psychopath.
The small seaside town these youngsters live in is actually Southport, North Carolina. The town of Southport is the main setting and there are a few scenes that are filmed in Durham, NC. In addition to familiar settings, you'll recognize many of the cast members. Jennifer Love Hewett, Sarah Michelle Geller, Ryan Phillippe, Freddie Prinze, Jr., Anne Heche, and Johnny Galecki are a few of the notables in this thriller. Rated-R
You knew I'd have to include this one! Scenes from this movie were filmed in Asheville and Chapel Hill. The graduation scene, filmed at the University of North Carolina, features a cameo by yours truly.
Patch Adams is based on the true story of Hunter "Patch" Adams who became a doctor to help people. He also used humor and unorthodox methods which sometimes led to confrontation. 
This heart-warming film stars Robin Williams and features Daniel London, Philip Seymour Hoffman, Monica Potter, Irma P. Hall, Frances Lee McCain (I stood in for her), and Peter Coyote, to name a few. Rated PG-13 it's an inspiring film with some iconic North Carolina settings.
Me. Acting. :59 and 1:14 – PG`13 partial nudity. (not me)
15. The Green Mile (1999)
Based on the Stephen King novel, Tom Hanks, Michael Clark Duncan, and David Morse bring to life the characters of this moving story that will make you think long and hard.
Set in the 1930s in a prison, the story takes a tough look at a difficult subject matter – executions. This is a relatively heavy movie so it may not be ideal for a family movie night, but it's a powerful film. Set in Tennessee, many of the movie's scenes were filmed in western North Carolina. You may recognize familiar settings in the Blue Ridge Mountains, including a couple spots in Blowing Rock. Rated-R it's a longer movie at 3 hours and 9 minutes.
Films Made in North Carolina 2000-2009
Funny and not always politically correct, the Farrelly Brothers will have you laughing out loud with this comedy starring Jack Black, Gwyneth Paltrow, and Jason Alexander. The story goes that Hal will only date physically attractive women. Thus, he's shallow. However, he has a chance meeting with self-help guru, Anthony Robbins who hypnotizes Hal to see only the inner beauty of a person. Hal then meets plus-sized Rosemary whom he sees as beautiful. 
It's a sweet comedic story with some sophomoric humor at times, but it's entertaining and several scenes were filmed in Charlotte. Take a close look and you'll notice The Capital Grill and The Bank of America Headquarters. Hal's apartment is in Concord, NC! Rated-PG-13
17. A Walk To Remember (2002)
Drama and romance go hand in hand with a Nicholas Sparks film. Oh, and there will be tears. A Walk To Remember isn't your typical lightweight teen drama. It's a sweet story with some depth to it.
Starring Shane West, Mandy Moore, Peter Coyote, and Daryl Hannah, like many of Sparks stories, it's set in a coastal North Carolina town. In this movie it's Beaufort. However, most of the scenes were filmed in Southport and Wilmington. It's a great date night movie, but bring the tissues. It's a tear-jerker. Rated-PG
18. Talladega Nights: The Ballad of Ricky Bobby (2006)
Another NASCAR movie but this one is a comedy. Will Ferrel is hilarious as racing sensation, Ricky Bobby. However, the supporting cast carries this film. John C. Riley is the perfect compatriot as Cal Naughton, Jr.
In addition to Riley, Jane Lynch, Gary Cole, Amy Adams, and Sacha Baron Cohen are only a few of the others in this star-studded comedy with a North Carolina connection. NASCAR fans will recognize the Lowe's Motor Speedway in Concord and the North Carolina Speedway in Rockingham. Both were settings in this PG-13 comedy released in August of 2006. 
19. Nights in Rodanthe (2008)
Richard Gere and Diane Lane head up the cast of yet another Nicholas Sparks film located in North Carolina. This time the main setting is the Outer Banks. Lane's character is tending a friend's bed & breakfast while doing some soul searching when a handsome out of town guest checks in at the same time a storm is barreling down on the coast. A life-altering romance ensues.
There are a few continuity issues, perhaps only a North Carolinian would notice. Like when Gere's character is driving from Raleigh to the coast, the ocean is on the right side of his car. As if! But despite a few goofs, there's plenty of North Carolina scenery. Most filming took place at the Outer Banks, Carolina Beach, Southport, Rodanthe, and Wilmington. At just an hour and thirty-seven minutes, this is the shortest film adaptation of one of Sparks books.  Rated-PG-13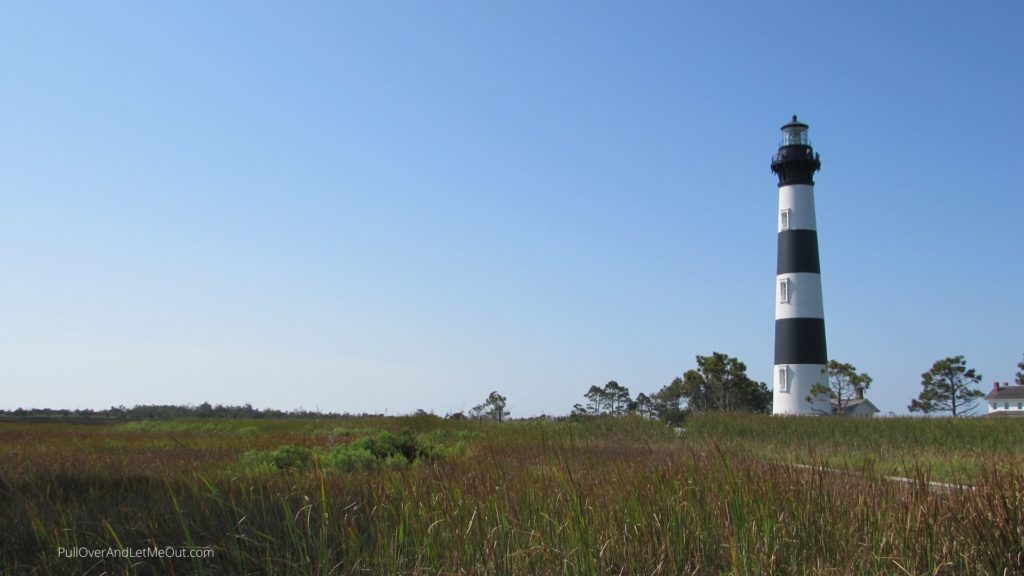 Films Made in North Carolina 2010-Now
20. The Hunger Games (2011)
"May the odds be ever in your favor." The Hunger Games, based on the popular book series by Suzanne Collins, tells the story of Katniss Everdeen, who takes her sister's place in a televised competition where teenagers wage battle to the death. The dystopian drama was filmed in multiple locations in the mountains of North Carolina. Shelby, Pisgah National Forest, Asheville, Concord, Charlotte, Hildebran, North Fork Resevoir, Black Mountain, DuPont State Forest, Barnardsville, and Cedar Mountain were all captured on film for this action, adventure, Sci-Fi flick.
21. Trinity Goodheart (2011)
Trinity Goodheart is a movie the whole family can enjoy together. Made for television, this drama tells the story of a 12-year old girl who is visited by an angel who gives her a pendant which belonged to her mother who is long-lost. Trinity deduces that her mother must be in danger and needs her help. 
This is a touching story that borders on sappy, but is ideal for a wholesome family movie night. It's also filmed in Charlotte, North Carolina. 
Does the man make the suit or does the suit make the man?
Tony Stark is back at his best in Marvel's Iron Man 3. With his world destroyed, Tony must fight his way back and is left to his own devices to survive and protect those he cares about. Directed by Shane Black, this isn't your typical action thriller. The film has great character development and there's a real plot that keeps viewers glued to the story and rooting for the hero. There's also plenty of North Carolina included. Wilmington, Rose Hill, Oak Island, and Epic Games in Cary, North Carolina, all get screen time in this 2-hour and 10 minute film that's rated PG-13.
Travel back to 1971 when Carolyn and Roger Perron move their family into an old abandonned home only to begin encountering strange happenings. When these events escalate becoming more harrowing, they seek expert help – Ed and Lorraine Warren.
The Conjuring is based upon the real life couple of paranormal investigators made famous when they investigated a home in Amityville, New York. The Conjuring's a classic horror in that there aren't any cheap shots, just old school thrills with top-quality story telling. It was filmed on location in Wilmington and Currie, North Carolina. Rated-R 
24. We're The Millers (2013)
Market Street in Wilmington, North Carolina is featured prominently in We're The Millers. By no means comedic genuis, it's still a funny movie. If you're looking for something deep and nuanced, this isn't the film for you. It's a great movie to watch when you don't want to have to think.
Jennifer Aniston, Jason Sudeikis, Emma Roberts, Ed Helms, and Nick Offerman comprise the cast of unlikely partners in crime. This isn't highbrow but it's definitely entertaining. Rated-R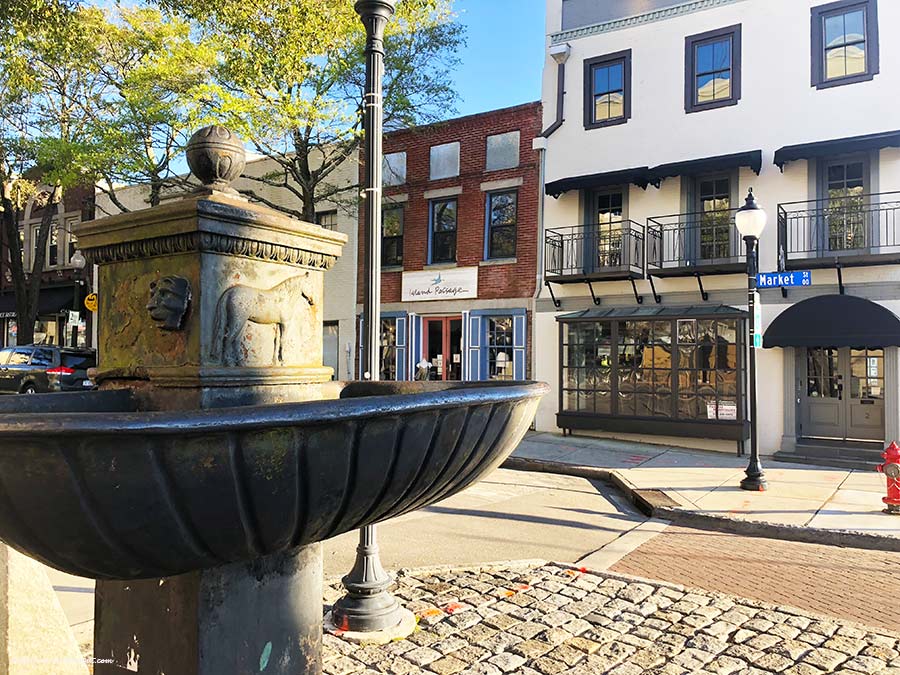 25. The Longest Ride (2015)
The Longest Ride is the quintessential movie night/date night film. Star-crossed lovers meet up with a wiser older gentleman and their unexpected fateful connection deeply affects the young couple. Another Nicholas Sparks contribution to the list of films made in North Carolina. This one stars Britt Robertson, Scott Eastwood, and Alan Alda and is filmed in multiple Tarheel state locations. Wilmington, Jacksonville, Caswell Beach, Wallace, and even the Bull Riding Arena in Winston-Salem make an appearance in the 2015 romance.
Did I leave one off the list? If I forgot one of your favorite films made in North Carolina, be sure to tell me in the comments below! 
Happy Movie-Watching!
► Plan Your North Carolina Visit Now
Hey pinners, save this for pinning after your trip
After you get back from your trip, please use these images to post to social media or post your own photos.  Please tag us on your post #pulloverandletmeout
You can also use the social sharing links on the SmartTrip tool.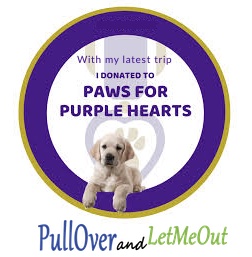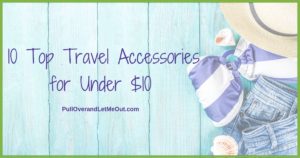 Great travel gear does not have to be expensive! Take a look at these ten fantastic budget-friendly travel accessories.
Read More »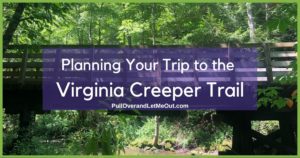 Explore the Virginia Creeper Trail with Pull Over and Let Me Out and discover some of the best advice for organizing your mountain biking vacation.
Read More »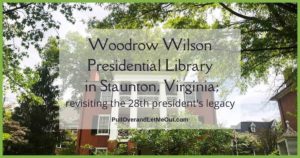 Travel with Pull Over and Let Me Out to the 28th president's library and museum in the scenic Shenandoah Valley.
Read More »