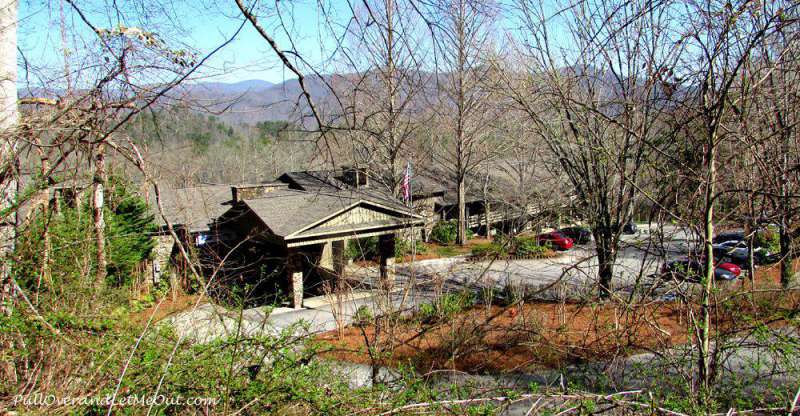 Unplug At Fontana Village Resort
In our modern era of social media, video games, cell phones, and 24-7 television, finding a way to take a break from it all and relax is getting difficult.  Family vacations should be a time to unplug and reconnect with the people we love.  Finding the right location to make our escape isn't always easy or affordable, but I've found a mountain resort designed with families in mind.
Fontana Village Resort in Western North Carolina is situated in the Nantahala National Forest at the gateway of the Smoky Mountains. With its breathtaking views and unspoiled beauty, it's no wonder the resort has been a perennial favorite year-round vacation destination.
The mountain-top retreat features an array of activities and accommodations attracting travelers from all over the country and around the world.  Visitors to the resort include; hikers, anglers, car enthusiasts, business people, cyclists and nature lovers. But its rustic setting and laid-back locale gives the resort a special charm and appeal to families looking to get away from it all.
Here are 10 things families love about Fontana Village Resort.
*  Although my stay was complimentary, all opinions are honest and my own.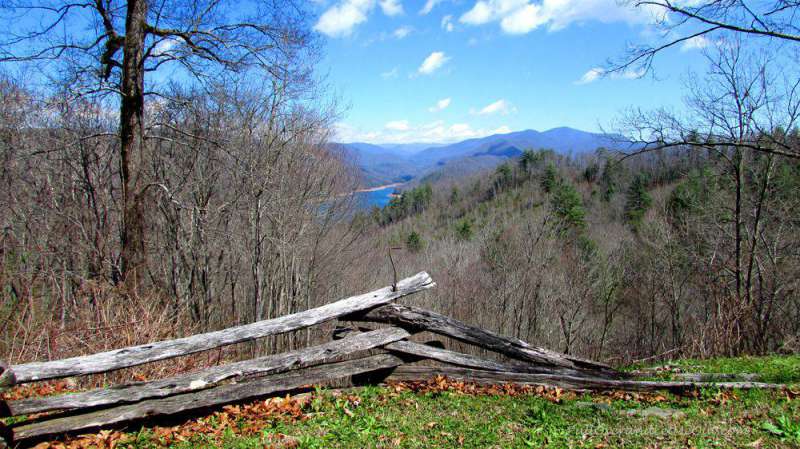 Fontana Village Resort is located in the Nantahala National Forest at the edge of the Smoky Mountains. This is one of the most scenic places in the western part of North Carolina. The panoramic views and vistas provide a majestic beauty and breath-taking backdrop for any family vacation.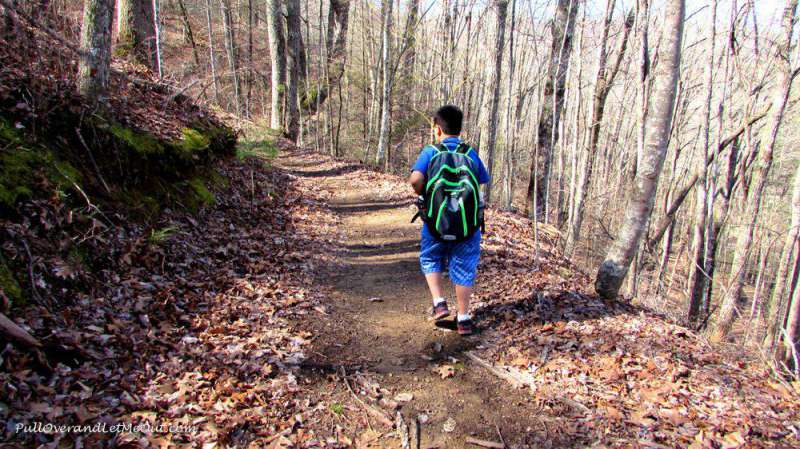 Fontana Village Resort is a favorite stop for hikers along the Appalachian Trail and while the mountains provide world-class hiking opportunities, Fontana Village Resort also provides ample hiking trails of varying degrees of difficulty for its guests. Guests may select from the multiple trails winding around the resort and surroundings. A list of trails is provided at check-in detailing the difficulty and duration of each trail.
At Fontana Village Resort, kids will have no reason to utter the two dreaded words, "I'm bored."
Tennis, swimming, putt-putt golf, disc golf,  shuffleboard – there's always something to do. There's also a full schedule of organized activities to join in and have fun.  Kids especially love the Stone Creek Pool and Lazy River.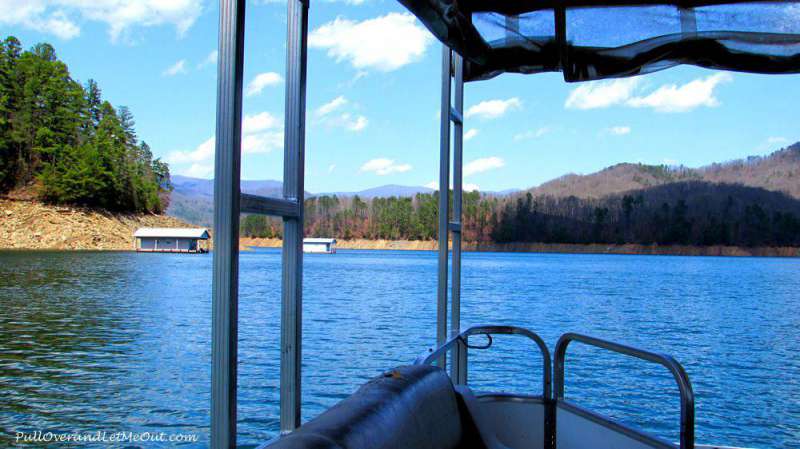 Built by the TVA during the Roosevelt administration, Fontana Lake is an outdoor treasure. Guests can ride the resort's shuttle or drive their own car to the marina and embark on a water adventure.
The Miss Hazel boat tour provides a comfortable and scenic excursion around Fontana Lake. Captain Karl gave us an incredible trip detailing the fascinating story of how the lake was created, the native wildlife, the movies filmed on the lake and the people who inhabited the area throughout the generations.
There is no shortage of recreational opportunities on the water. Boats, jet skis, fishing; this peaceful lake provides a veritable world of entertainment.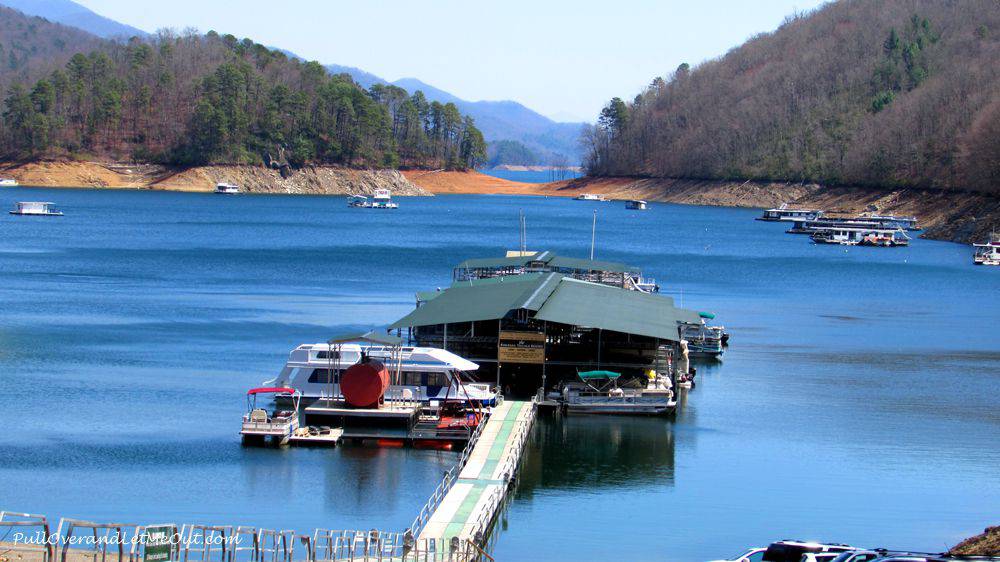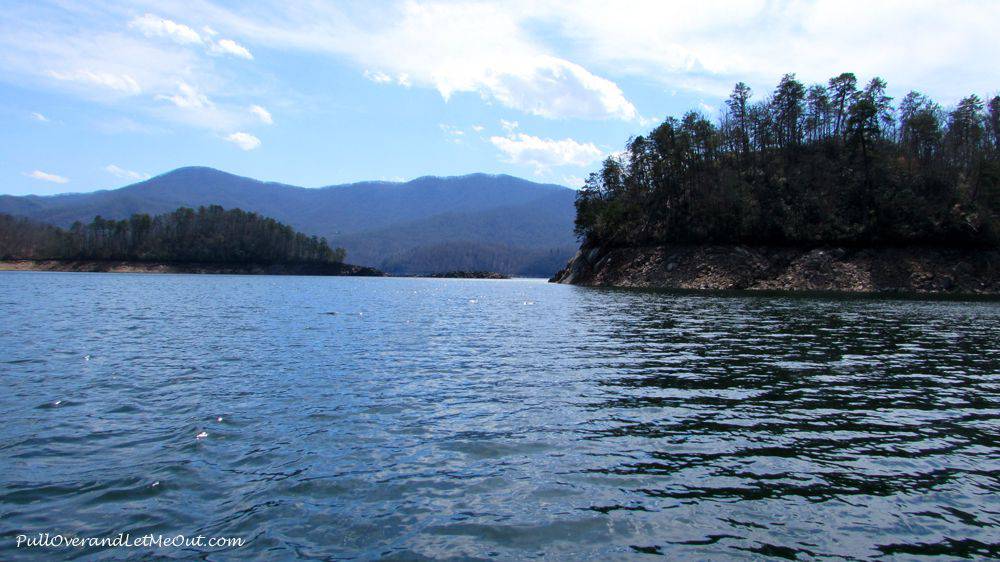 Get back to nature without giving up the comforts of home. Fontana Village features several options for families staying at the resort.  Try the lodge, a cabana, a campsite or rental cabins.  Each offers a unique style for a family getaway to fit individual tastes and requirements.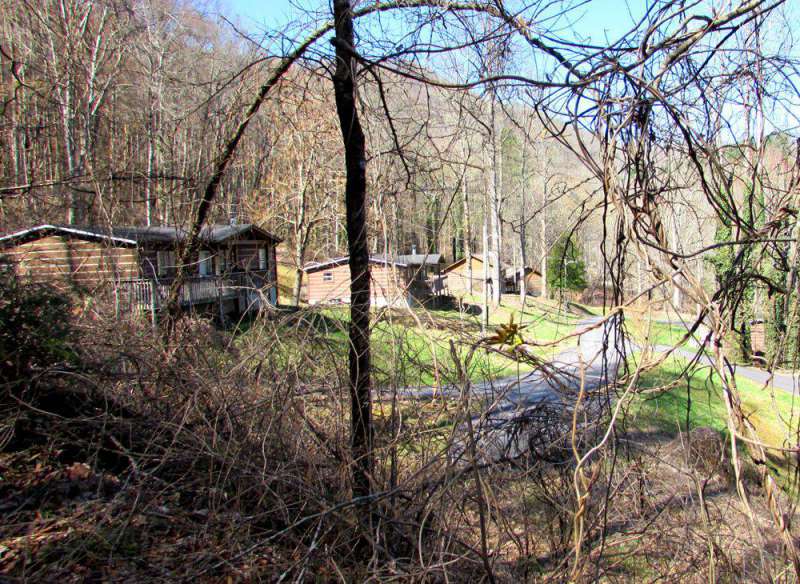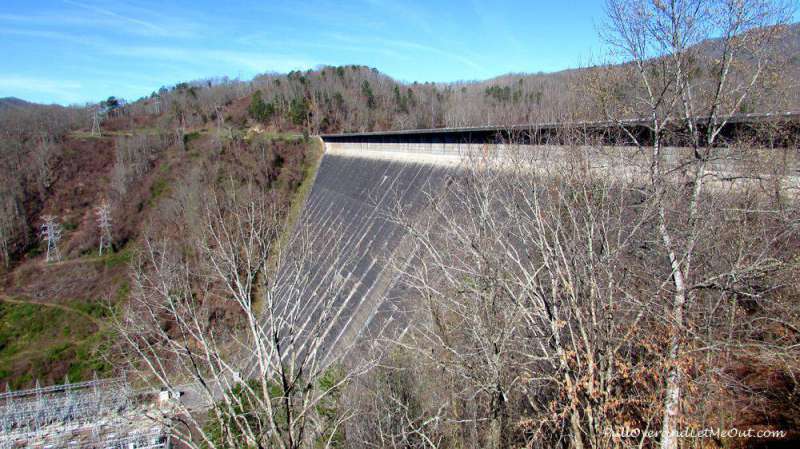 The Fontana Dam is an amazing engineering accomplishment.  Constructed during WWII by the TVA its a historic landmark and a fascinating field trip. The visitors center supplies the background story giving details of the significance of the structure at a time most of rural America lacked electricity.  There's also plenty of exploring to be done and lots of dam jokes.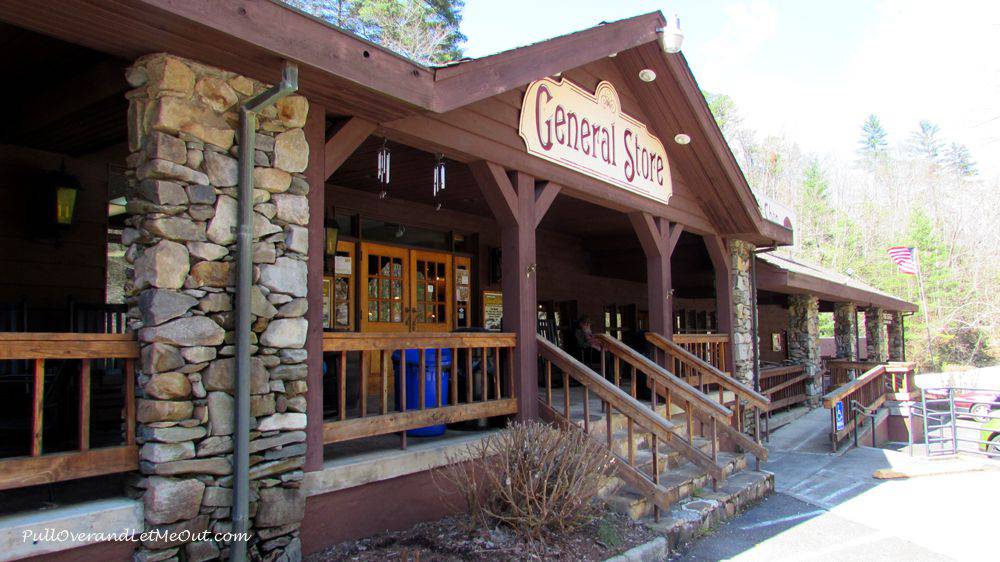 Check-in and relax, it's all here in one location.
There's plenty to do all in one place.  In addition to a full schedule of activities there's also dining, a general store and gift shop.  Should you wish to venture off the premises, there's much to do close by,  including white water rafting and zip lining.  Fontana Village works closely with Wildwater,  an outdoor adventure company, to provide additional choices for its guests.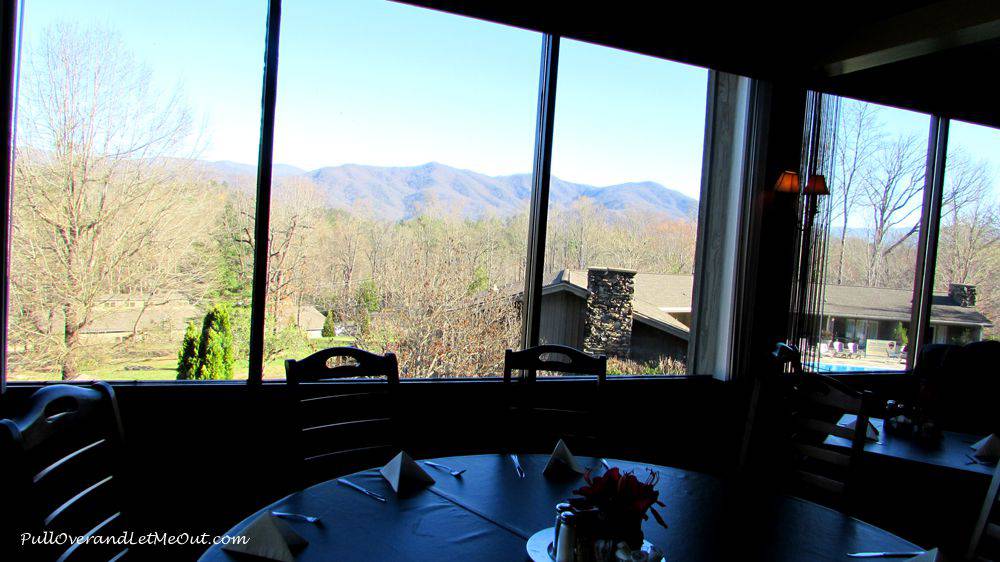 Families can enjoy the chance to unplug and converse. Rather than spending time playing electronic games, why not sit by the fire pit and tell stories?  Listen to the sound of birds chirping and water flowing instead of the noisy distractions of day to day life.
Yes, there's TV and free-Wifi if you really need them, but cell phones are a different story. I noticed some people were able to use their cell phones, but my phone had no service on this mountaintop which was actually kind of nice.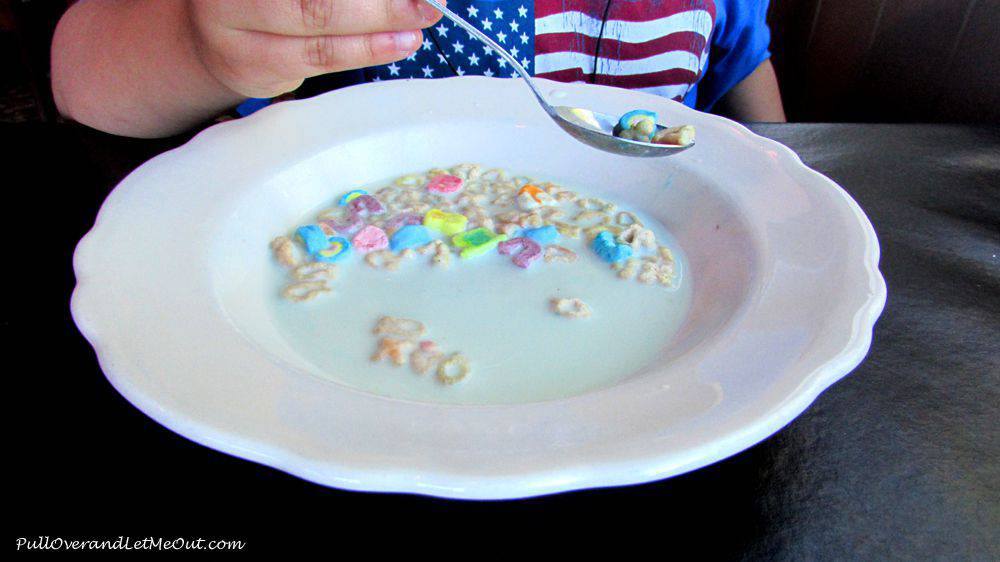 They serve Lucky Charms at the Mountain View restaurant.
Okay, maybe this isn't such a big deal to adults, but according to my 10-year-old, this was huge!  The restaurants cater to younger tastes in addition to adult appetites which makes dining on site enjoyable.
I don't buy sweet cereals when we're at home so it's pretty special when Mom says it's okay to eat something that turns the milk blue.
Whether it be with your immediate family or you're planning a family reunion, this is the ideal setting for reconnecting with loved ones.  With so many family-friendly activities and recreation opportunities to choose from, Fontana Village Resort is designed for families to get away and reunite.
As I asked my son on one of our hikes, "Do you know what we're making?"
Him: "No Mom, what?"
Me:  Memories!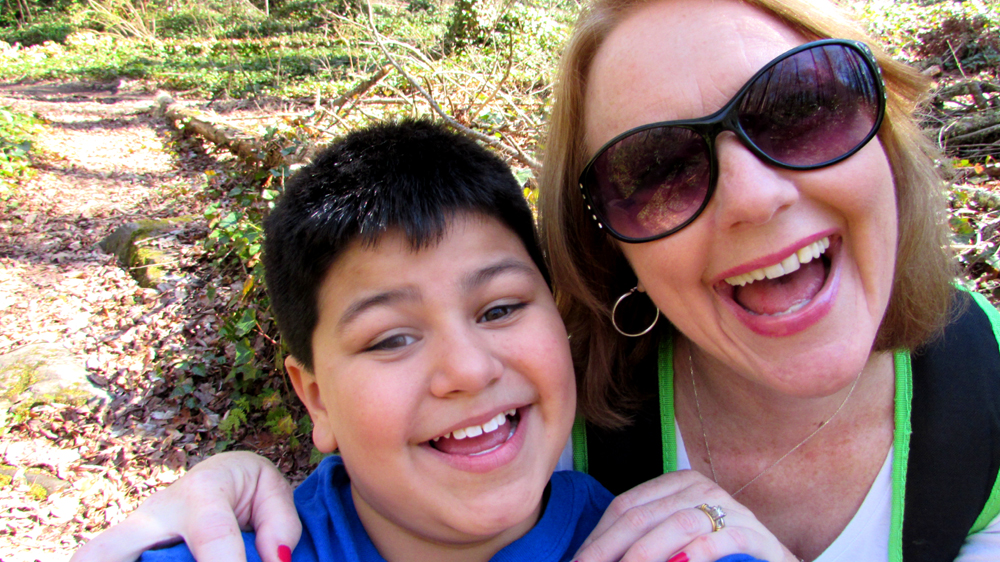 Fontana Village Resort
300 Woods Road
Fontana Dam, North Carolina 28733
800-849-2258
Hey, Pinners! Pin It For Later!