In 1987, the iconic film, Dirty Dancing, was released and became a surprise box office success. The low-budget film starring Patrick Swayze and Jennifer Grey went on to become an all-time classic movie with sustained popularity inspiring fans to seek out the serene location where Dirty Dancing was filmed.
Mountain Lake Lodge in Pembroke, Virginia attracts guests from around the world to enjoy an outdoor adventure in the Appalachian Mountains and the chance to trace the steps of lead characters Johnny Castle and Baby Houseman. As a fan of the film, a visit to Mountain Lake Lodge in 2017, the 30th anniversary of the movie, was an absolute travel must.
Disclosure:
Many of the links you see on this site and within our trip planning tool are affiliate links. If you click through and make a purchase, I'll get a small commission and it won't cost you any extra. On selected stories, for those hotel and car bookings made using our TravelingToGive™ tool we contribute 2.5% of gross hotel and car sales to Paws for Purple Hearts. So, thanks in advance for helping me keep bringing you the content you enjoy and, at the same time, giving back to those who so bravely serve our country! #everytripmatters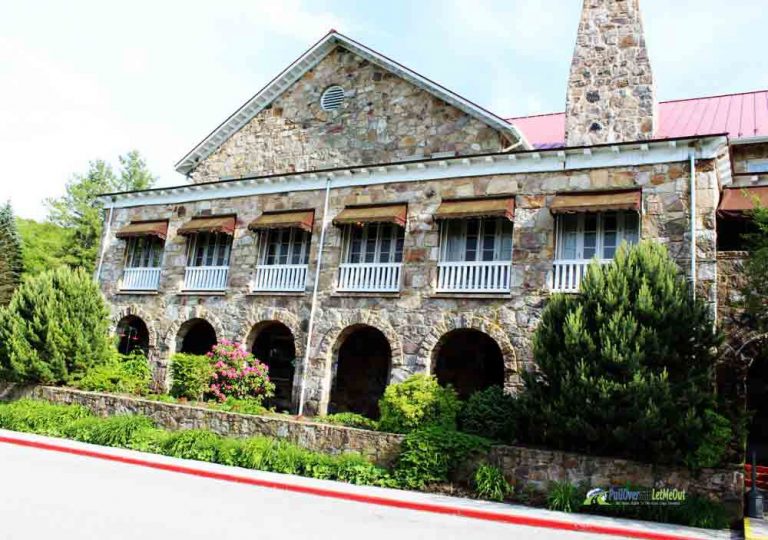 Finding Mountain Lake Lodge
Dirty Dancing was to be filmed at Lake Lure, North Carolina and several scenes were shot there. However, a serendipitous event sparked a change in venue for the resort scenes. The co-producer happened upon an in-flight magazine featuring a story about Mountain Lake Lodge. She decided to investigate the property because it looked similar to the Catskill Mountains in upstate New York where the story takes place. Upon arriving at Mountain Lake Lodge, co-producer, Eleanor Bergstein, knew she'd found her fictional Kellerman's.
The Dirty Dancing Experience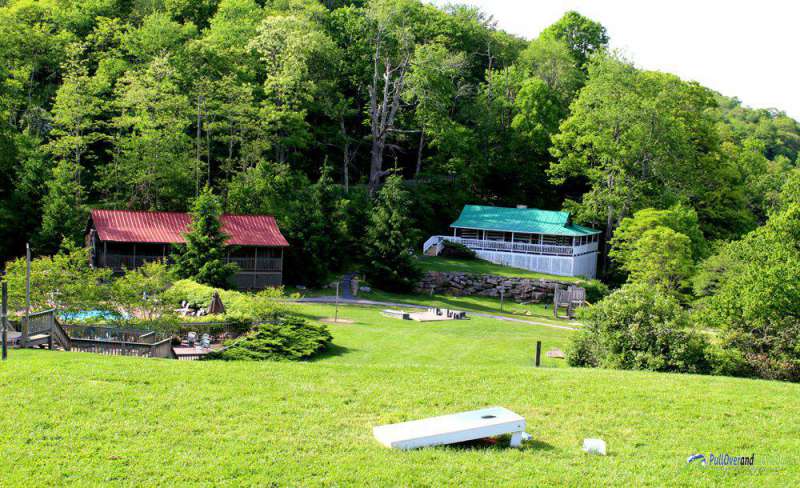 Fans of the film will feel they've stepped onto the movie set. In essence, they have; Mountain Lake Lodge looks much as it did in 1987 and the resort embraces its momentous role in the movie.
There's a Dirty Dancing cabin housing movie memorabilia and a guest book for fans to sign. There are maps for a self-guided tour detailing the locations of scenes from the film and an entire wing of the gift shop filled with Dirty Dancing souvenirs. T-shirts, mugs, jackets, and DVDs are just a few of the items available to commemorate a visit to Mountain Lake Lodge.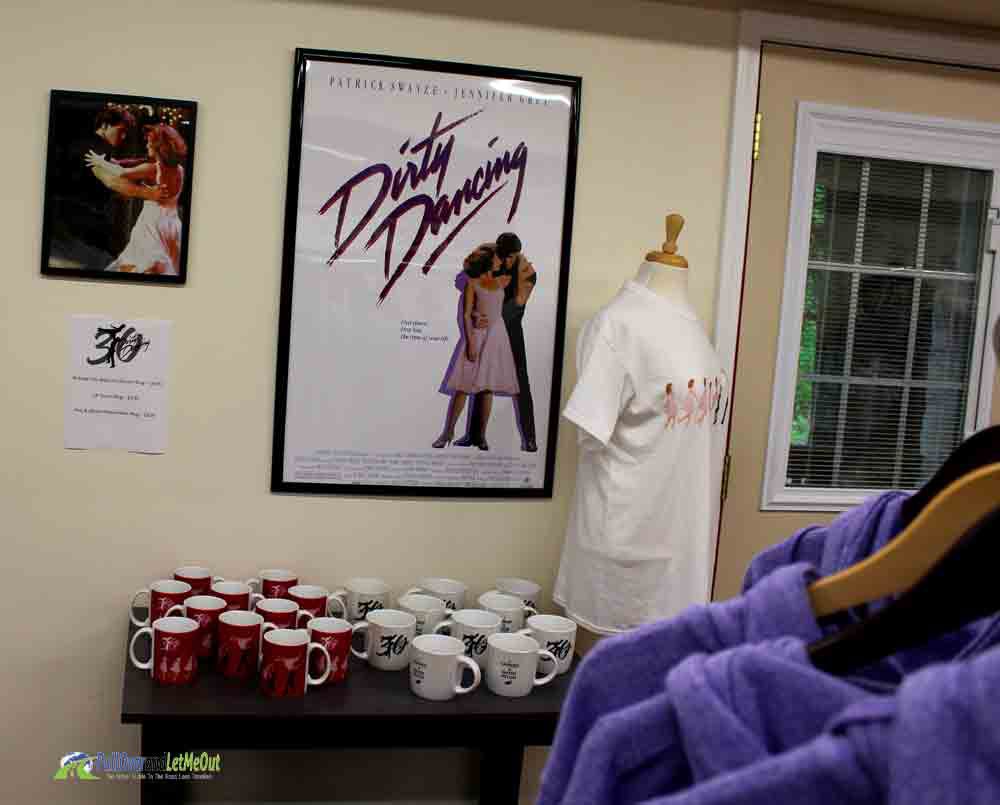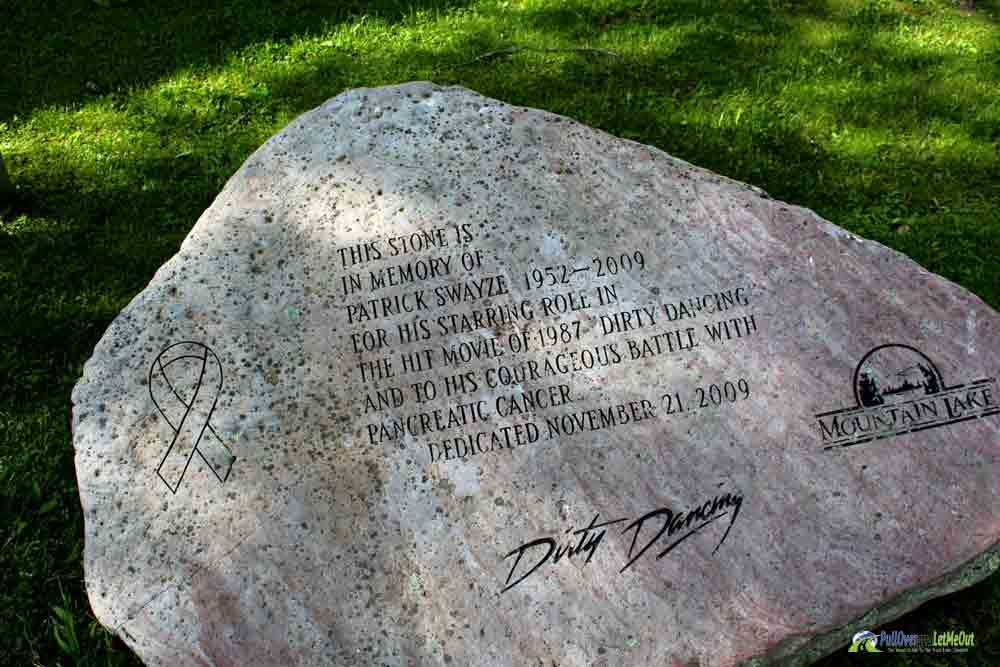 For the ultimate fan experience, Mountain Lake Lodge hosts multiple Dirty Dancing weekends each year in June, July, and August.
The weekends are packed with pure cinematic nostalgia including; a Friday night dance party – come as your favorite character, meals, trivia contest, the opportunity for private dance lessons, and a grand finale dance Saturday night in Mary's Barn. Dress fancy and bring your dance partner!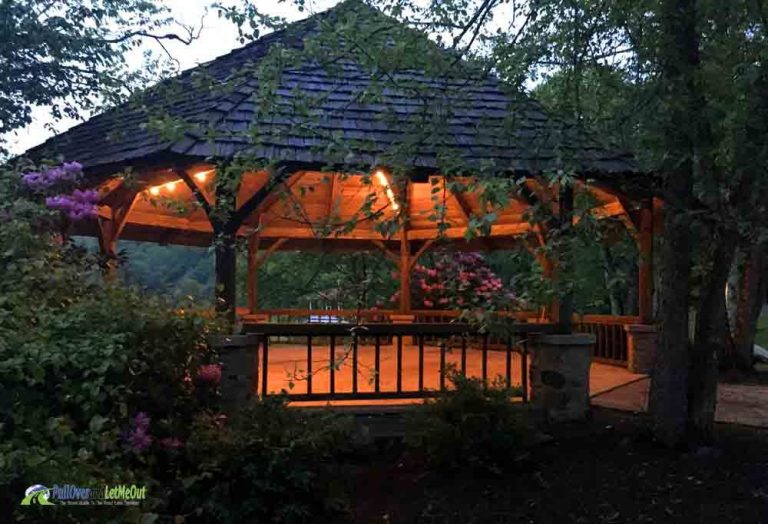 Though Dirty Dancing draws fans from around the globe, there's much more to Mountain Lake Lodge. The resort is a destination for families and outdoor adventurers.
The rustic setting and cozy lodging offer many options for tailoring a mountain getaway. Families will find ample activities like swimming, bubble ball, archery tag, and Tree Top Adventures. There are over 22-miles of hiking trails and of course the picturesque mountain scenery. There's disc golf, tennis, bocce ball, a giant inflatable water slide and a generous calendar of fun activities to keep the entire family happy and occupied. Guests can stop by the Adventure Center to plan their fun.
Additionally, there's excellent dining at Mountain Lake Lodge too. Harvest, Stoney Creek Tavern, and Mary's Market & Café serve up a variety of options featuring locally sourced farm-to-table meal choices. I enjoyed a wonderful fresh burger in Stoney Creek Tavern while watching Dirty Dancing. I had the added treat of dining there the night Mike the barman was working – he's like a walking director's cut of the film and shared fun film facts and trivia.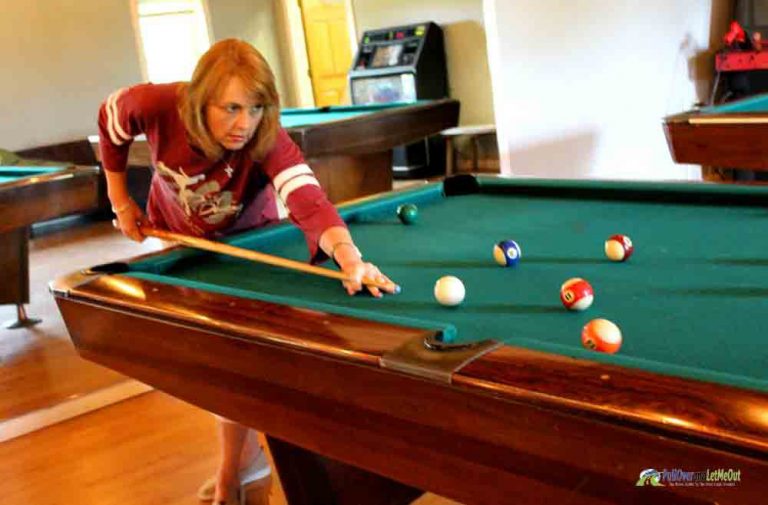 The lodge was built in 1956 and has been a family-friendly mountain escape ever since. Holding true to its heritage, little has changed since that time and that's a large part of the resort's charm.
Accommodations in the Stone Lodge are clean and comfortable but there's no television or air conditioning in the rooms and that's by design. Mountain Lake Lodge has its own micro-climate with temperatures typically ten to fifteen degrees lower than at the bottom of the mountain making AC virtually unnecessary.
The resort does have Wifi if you require it, but I didn't have cell service on the mountain. (I have AT&T)  When The Moody family founded Mountain Lake Lodge, they wanted to encourage outdoor activity and enjoyment of the fresh mountain air. With limited cell coverage getting outdoors and unplugging was easy.
In addition to the lodge, there are several cabins available as well. 30% of the accommodations are pet-friendly. Bookings can be made as far as a year in advance and rates begin at $199 a night and go from there with certain minimum stay requirements depending upon the type of lodging. There are several packages to choose from, many including meal plans and vouchers for activities. And Yes, it's possible to stay in Baby's cabin.
There's also the lake. It's a natural lake and a geological enigma. Situated on a fault, the lake levels fluctuate cyclically. Currently, the lake level is low and geologists and engineers continually monitor this wonder which has been documented and perplexing experts over the years.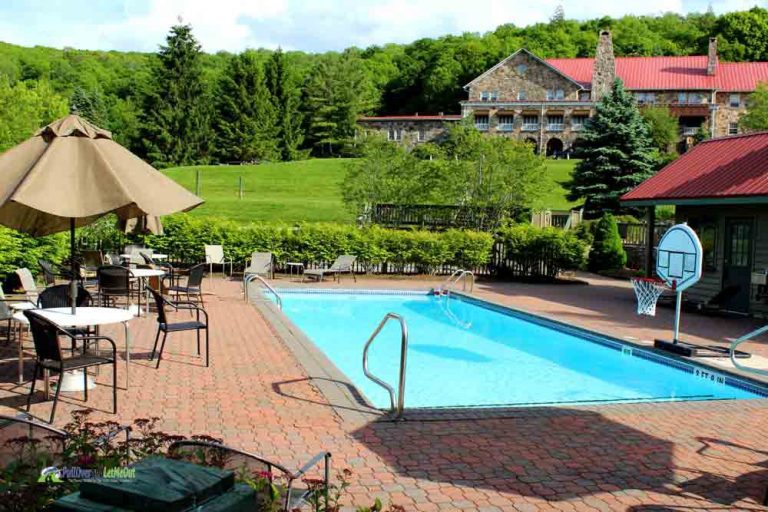 Dusk at Baby's cabin – Mountain Lake Lodge where Dirty Dancing was filmed. Just listen to the crickets!
The resort immortalized in Dirty Dancing is situated at the end of a winding road atop a mountain in the New River Valley of the Appalachian Mountains.  Approximately eight miles from Blacksburg in southwest Virginia, Mountain Lake Lodge is slightly over a three hour drive from Charlotte, four hours from Raleigh, just over three hours from Richmond, and about five hours from Washington, D.C.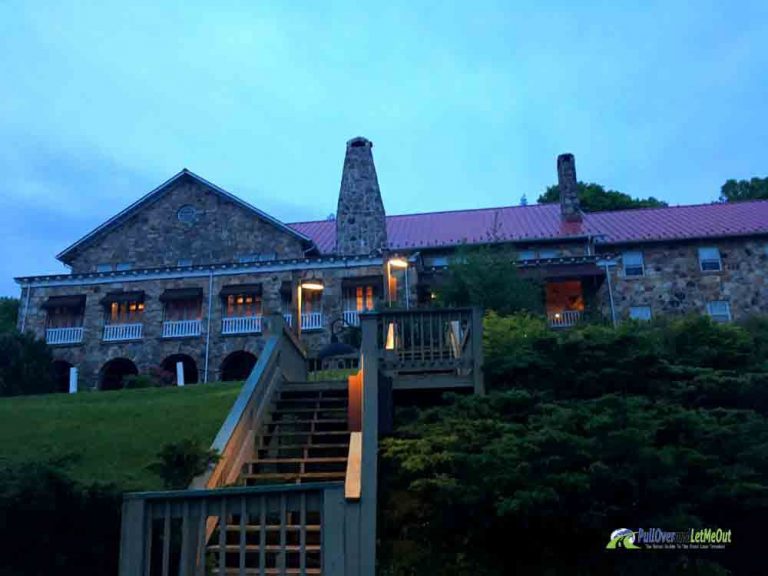 Strolling the grounds at dusk, I could picture Baby sneaking out of her parent's cabin with the sound of frogs and crickets in the background evoking memories of scenes from the classic coming of age film. This is a must-see destination if you're a Dirty Dancing fan and it's easy to grasp why visitors travel from around the world to journey back in time to 1963 or 1987 and reminisce.
However, this is a fantastic mountain retreat outdoor enthusiasts will embrace as well. Though my 12-year-old son had no clue about the movie, he loved Mountain Lake Lodge and all it offers. In my book, that makes it a winner – I got to think back to the music, dancing and memorable scenes from one of my favorite movies and my son got to unplug, play, and breathe in the mountain air.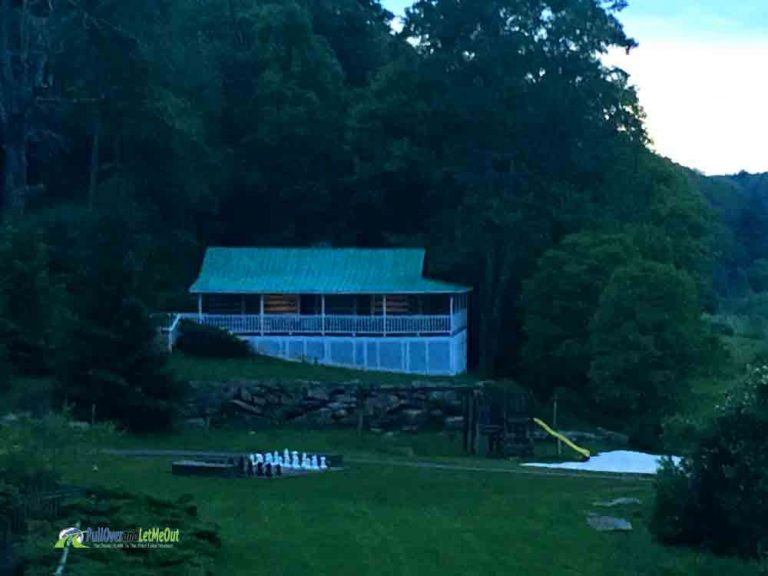 Although I received a discounted media rate, all opinions are honest and my own.
IF YOU LIKE THIS, PIN IT!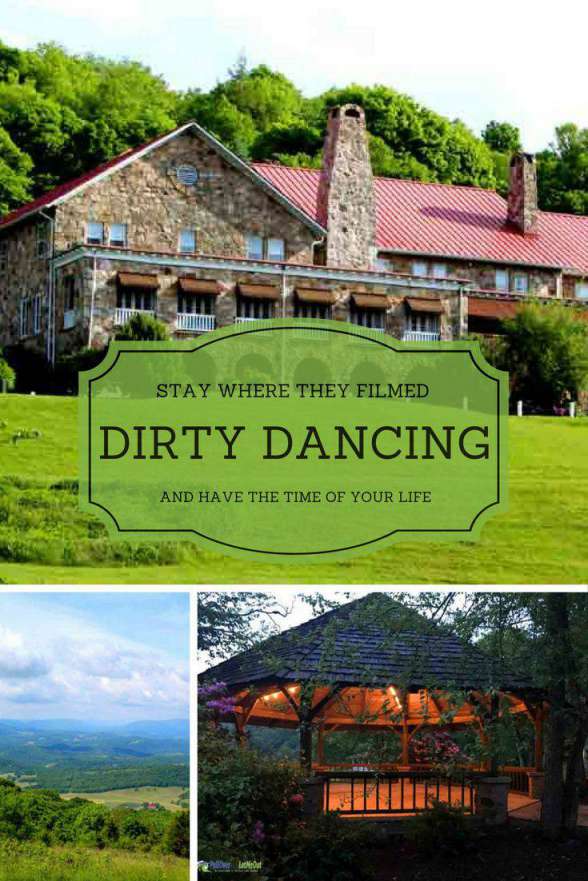 You may also enjoy these posts!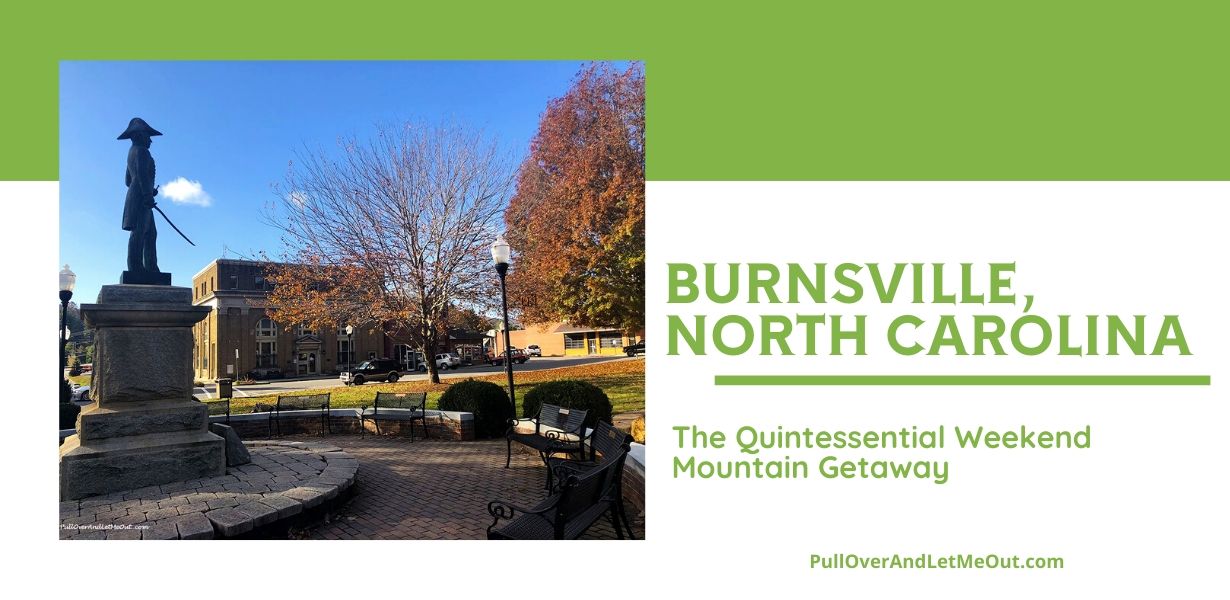 It was a quick trip to try and capture a glimpse of the remaining fall colors in the mountains. That's what brought me to Burnsville, …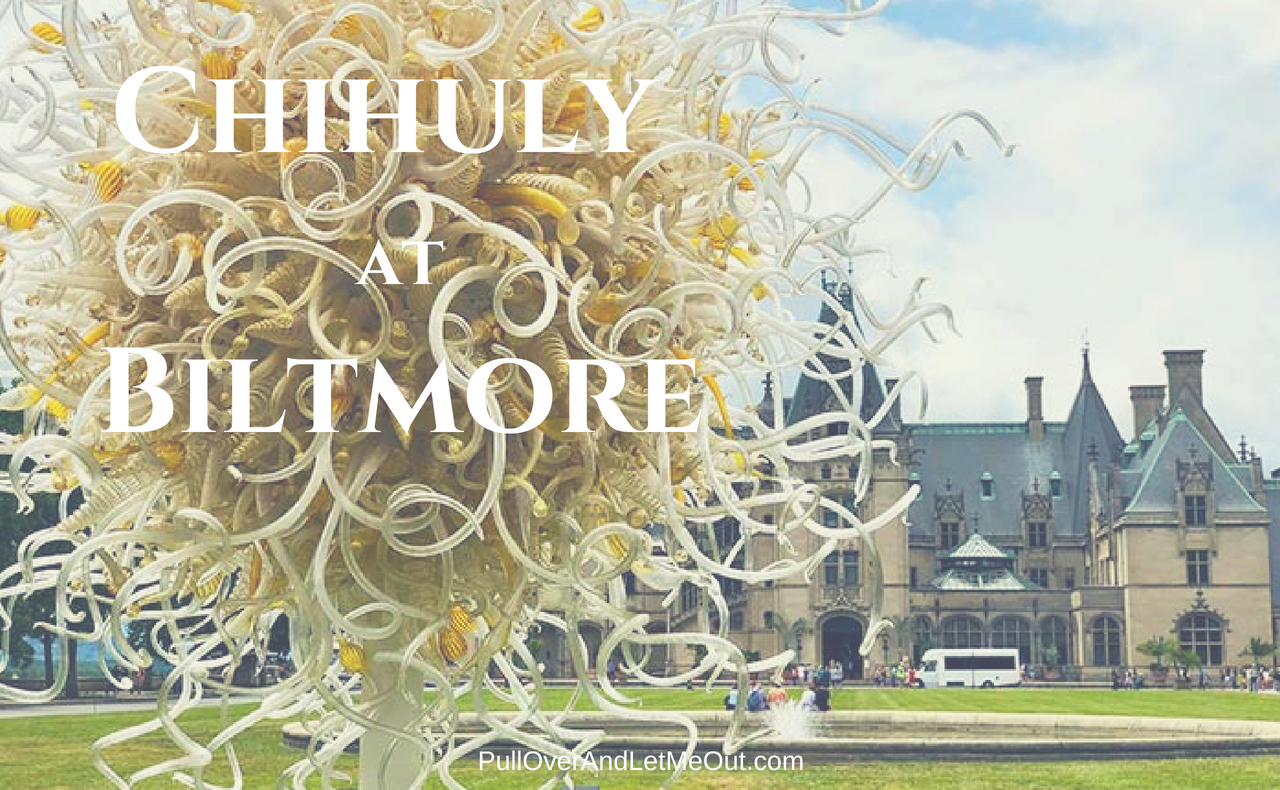 I first learned about Dale Chihuly's dramatic creations from a friend who saw his exhibition in Dallas, a few years ago. Thus, upon discovering the …
Salt Therapy Spa in Asheville, North Carolina A few minutes away from the Biltmore Estate in Asheville, North Carolina, you'll discover Blisstime. What's Blisstime? It's …