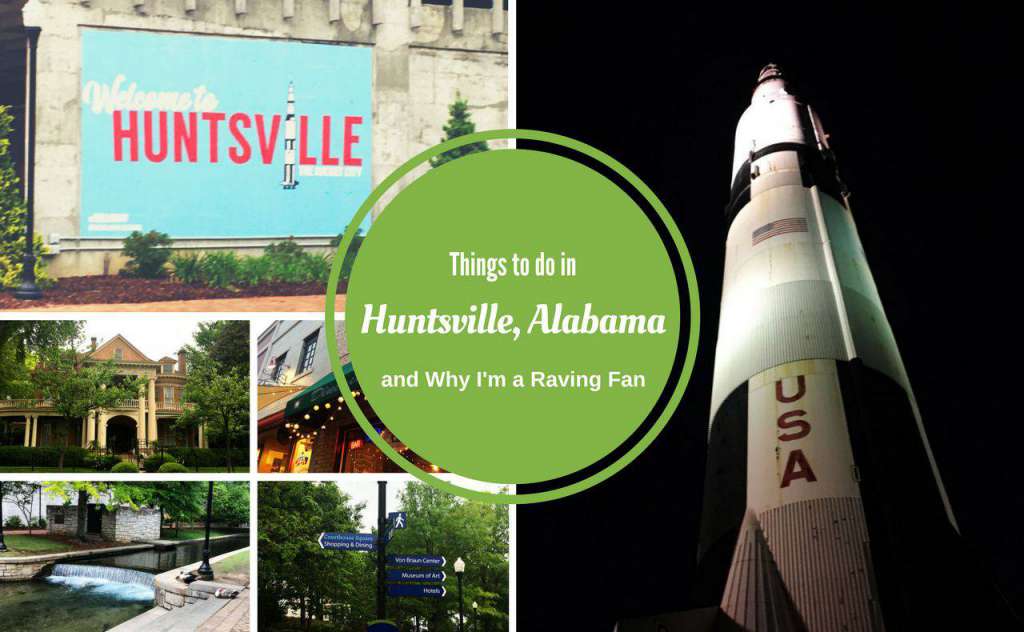 I traveled to Huntsville, Alabama to attend the TBEX North America Conference. Being my first major travel blogger convention, I journeyed there intending to meet fellow travel bloggers, learn as much as possible to optimize my site and make it beautiful, and maybe, just maybe, squeeze in a little sight-seeing along the way.
I had no idea upon my arrival as I stood to wait for the hotel shuttle, Huntsville was about to hook me, pull me in, and win me over. After significant rumination on my time in this charming north Alabama city, I've finally figured out what Huntsville did to make me a raving fan.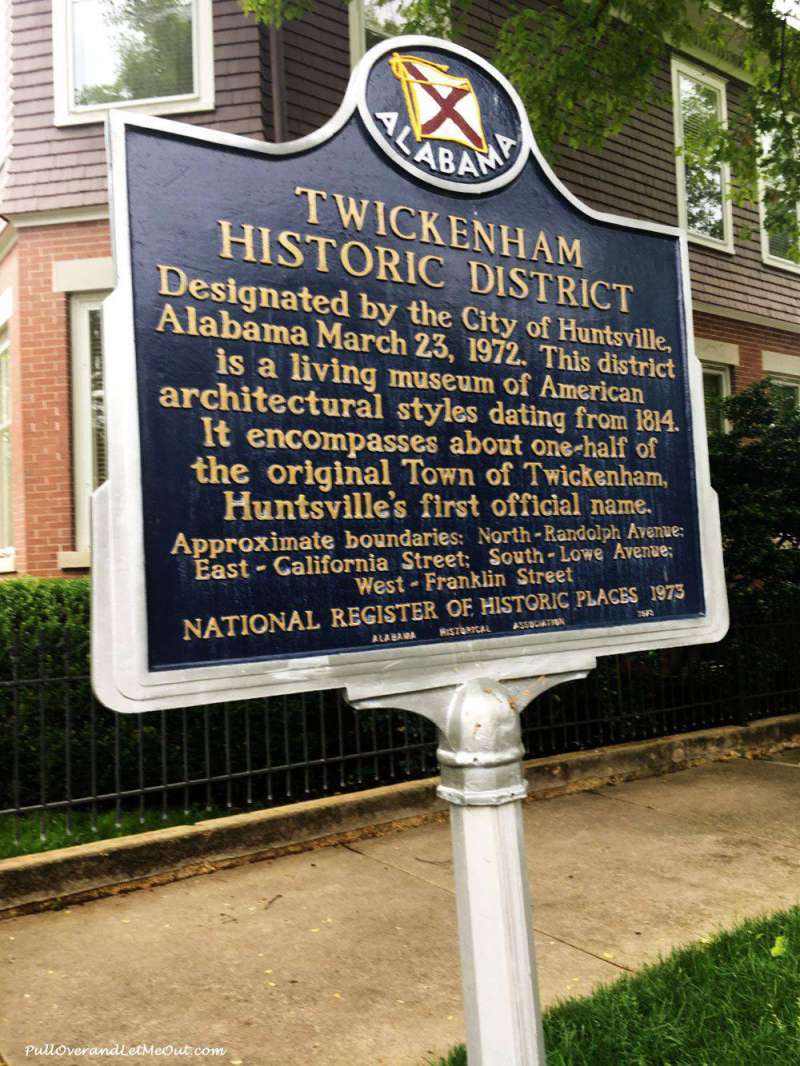 The city of Huntsville dates back to 1805 when Revolutionary War veteran, John Hunt, arrived and settled the land near the big spring. The town became the first incorporated city in Alabama in 1811. Needless to say, a lot has happened since 1805 and there's an abundance of historic sites and attractions certain to satisfy even the most enthusiastic history buffs.
Not only was Huntsville home to the Alabama Constitution Convention which set up Alabama as the 22nd state of the Union, but cotton, the railroad, a rich Native American culture, the Civil War, and the largest concentration of Antebellum homes in the entire South all play integral roles in the city's heritage. Huntsville also boasts of several famous and infamous residents such as actress, Tallulah Bankhead, Rebel Raider, John Morgan, and it's the final resting place for five Alabama governors.
Visitors can take in Huntsville's storied past in a variety of ways including, museums such as the Huntsville Depot, Redstone Arsenal, Constitution Village or explore the Historic Twickenham District on foot. If you dare, check out Maple Hill Cemetery or take the Huntsville Ghost Walk for a gripping and historically accurate account of Huntsville's spirit activity.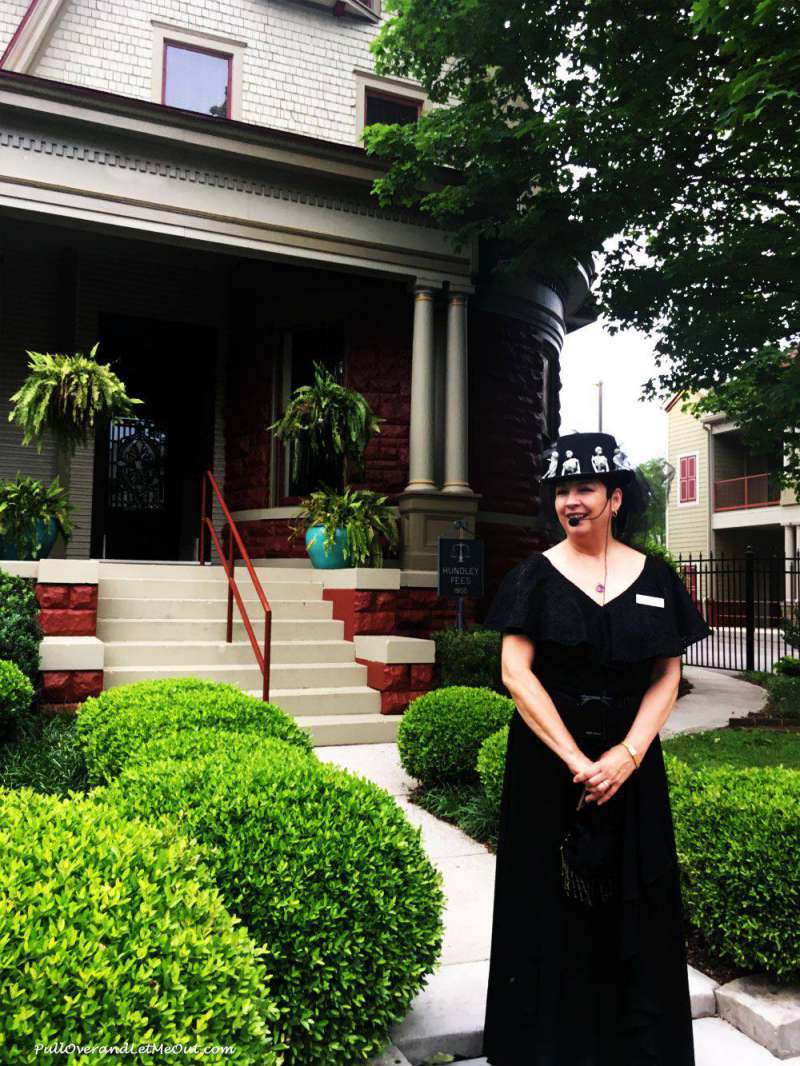 Jacque Reeves is a co-founder of Huntsville Ghost Walk and Mischief and Mayhem Tours.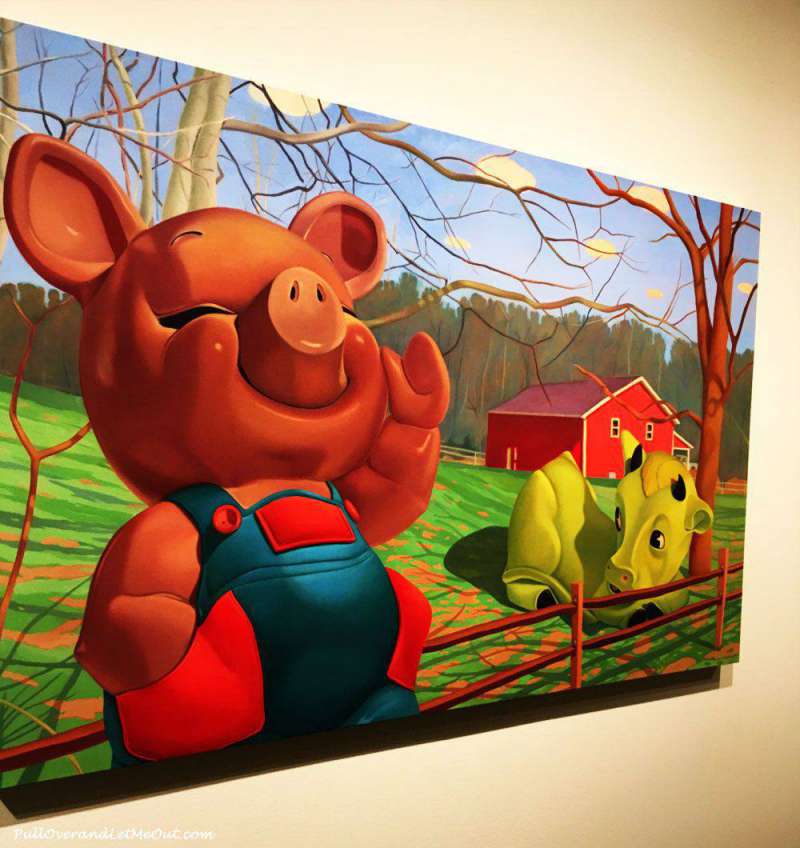 Works by Tennessee Artist, Beth Edwards, on exhibit as part of The Huntsville Museum of Art's award-winning Encounters series.
Art is alive and thriving in Huntsville. Whether you're an art history major or you just like pretty things, there's something for every level of art appreciation. The Huntsville Museum of Art is a focal point of the downtown area and features some amazing works as well as special exhibitions. Lowe Mill Arts and Entertainment located just outside town in a former textile mill features more than 200 working artists in a breathtaking three-story space which is the largest independent arts facility in the country. There's also The Weeden House and Museum. Not only is the home a stately example of Federal architecture, it was also the residence of artist, Maria Howard Weeden and its walls are adorned with her magnificent watercolor paintings.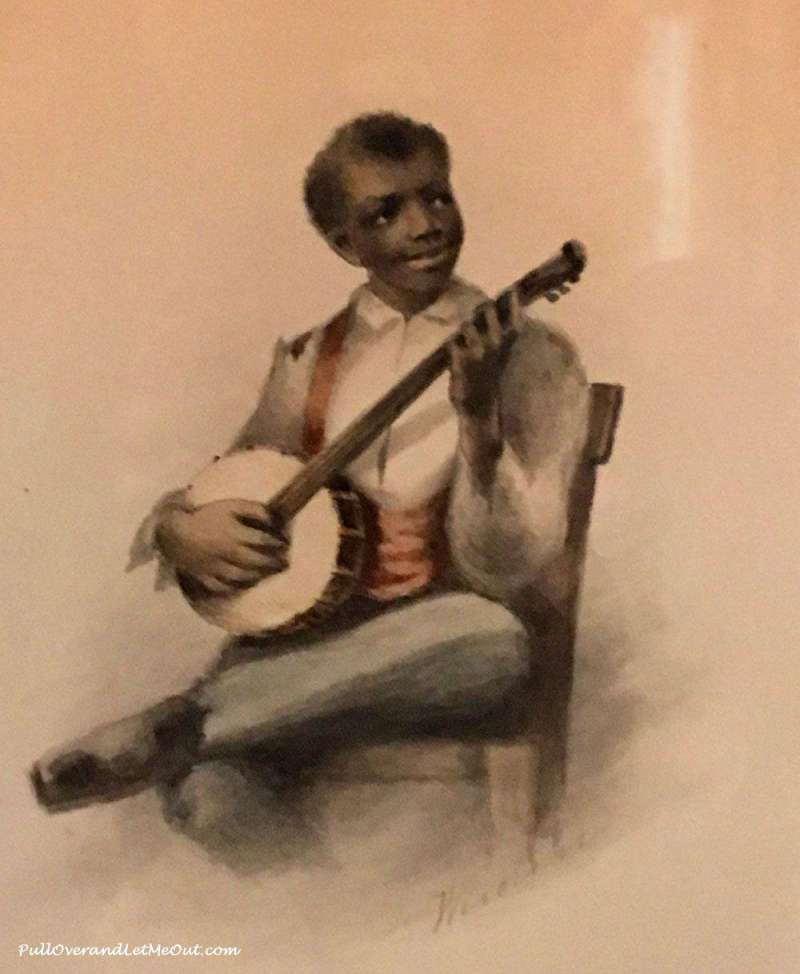 Artwork by acclaimed resident, poet, and artist, Maria Howard Weeden.
"To Infinity and Beyond!"
Huntsville is known as The Rocket City and no trip is complete without a visit to the U.S. Space and Rocket Center. Huntsville's association with the space program dates back to the post-WWII era and continues today. The facility is open for tours and is out-of-this-world cool!
Our TBEX group was treated to a memorable evening dining beneath a NASA Saturn V rocket, listening to Big Band Music while savoring a traditional German meal. I even sampled a local craft brew, called T-Minus. Get it?
Though, I have to say the highlight of the night was touring Space Camp. This is where space enthusiasts from ages 9 and up get to live like astronauts. The camp also holds bragging rights to the fact that five of its graduates have gone on to become real-life astronauts!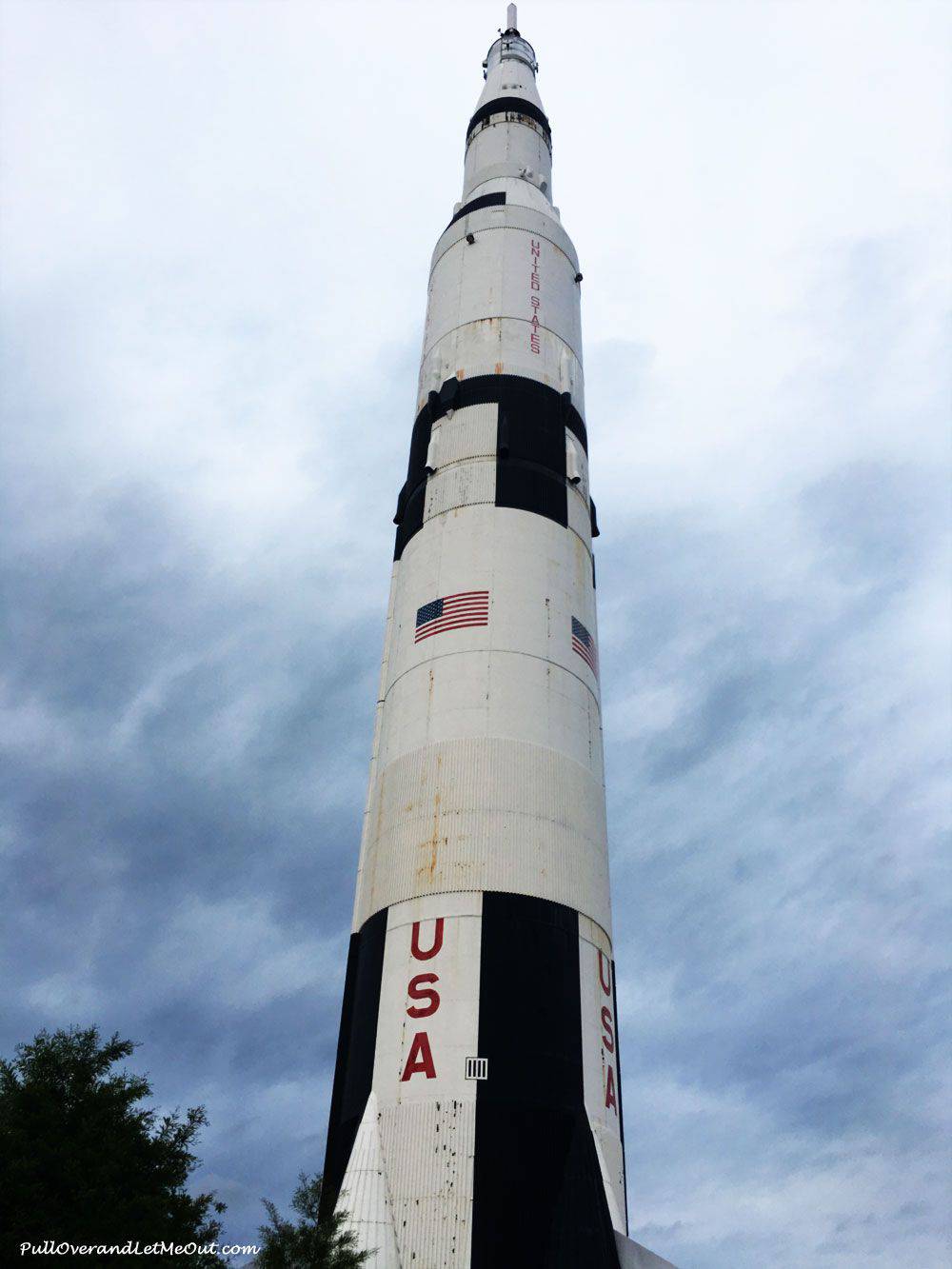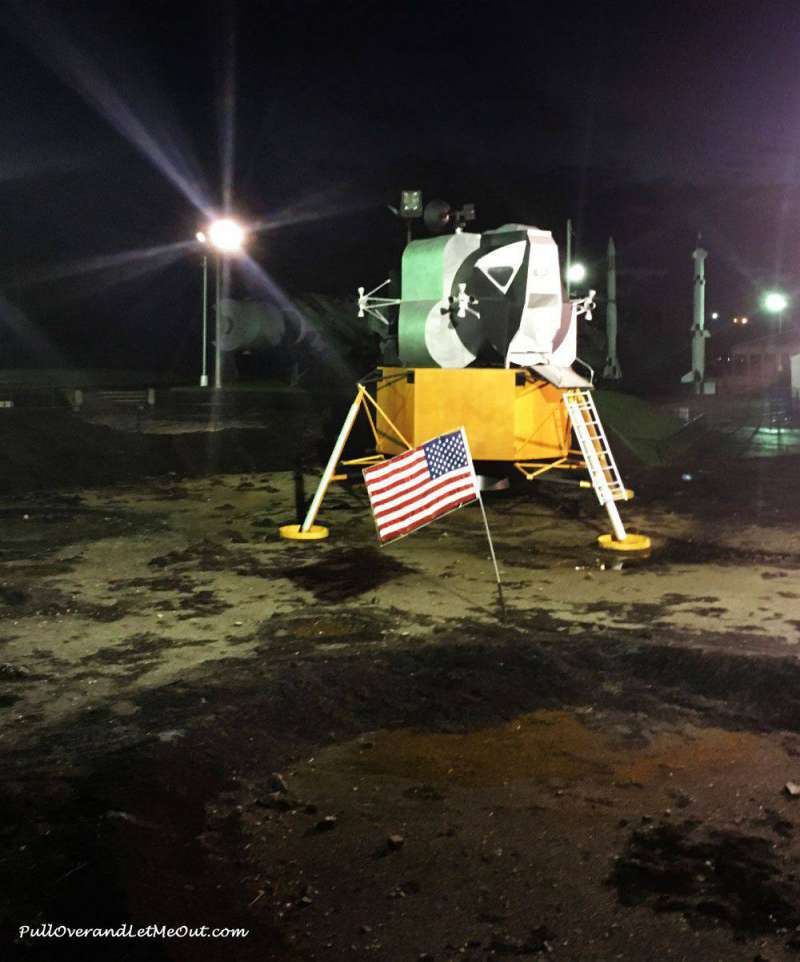 Space Camp at the U.S. Space and Rocket Center
You won't go hungry in Huntsville that's for sure and the TBEX group was treated to an expansive sampling from some of Huntsville's favorite restaurants. There's BBQ, pizza, sushi, tacos or po-boys – there's enough variety in a range of price points to satisfy every appetite and budget.
Downtown serves up a plethora of choices. Perennial favorites such as Commerce Kitchen and Cotton Row are just a couple serving classic southern cuisine with a modern interpretation. Big Oh's proved to be a delicious surprise for me and a few of my new blogger buddies. We dined alfresco at Big Oh's after our Ghost Walk – fabulous Korean fare and a lovely sangria with an umbrella. Drinks with umbrellas always make me smile.
There's beer in Huntsville too! Oh my goodness, this is a craft brew town that's hopping! From Below the Radar, Blue Pants, Rocket Republic, Straight to Ale; visitors to the Rocket City will enjoy touring and sampling sudsy libations.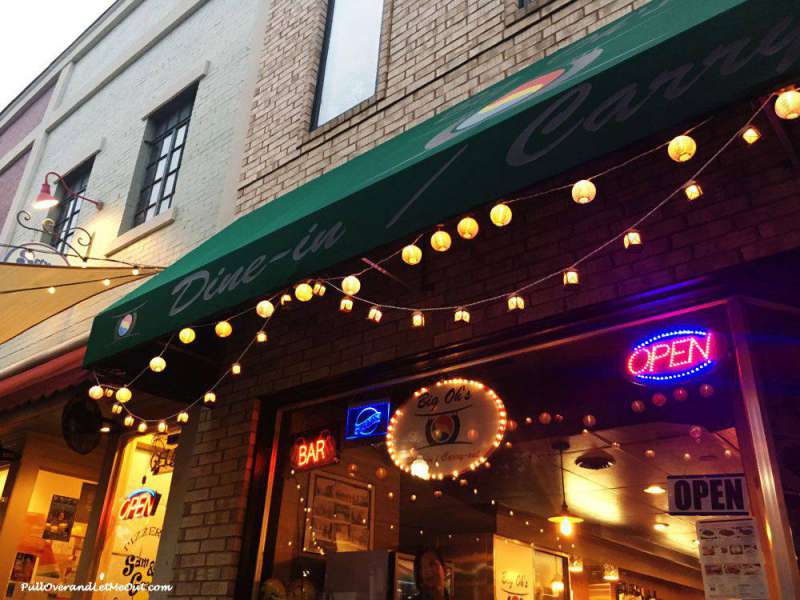 For a unique dining experience, A.M. Booth's Lumberyard is a fabulous event venue featuring three culinary options; The Taproom, The Lumberyard Kitchen, and The Kiln. There's also Campus 805 which began as a county school and today is a unique brewery and entertainment venue with multiple restaurants as well as shops and Fringe Salon which was offering 80's hair-dos the night TBEX visited. And yes, I had to get some 'mall bangs' while I was there.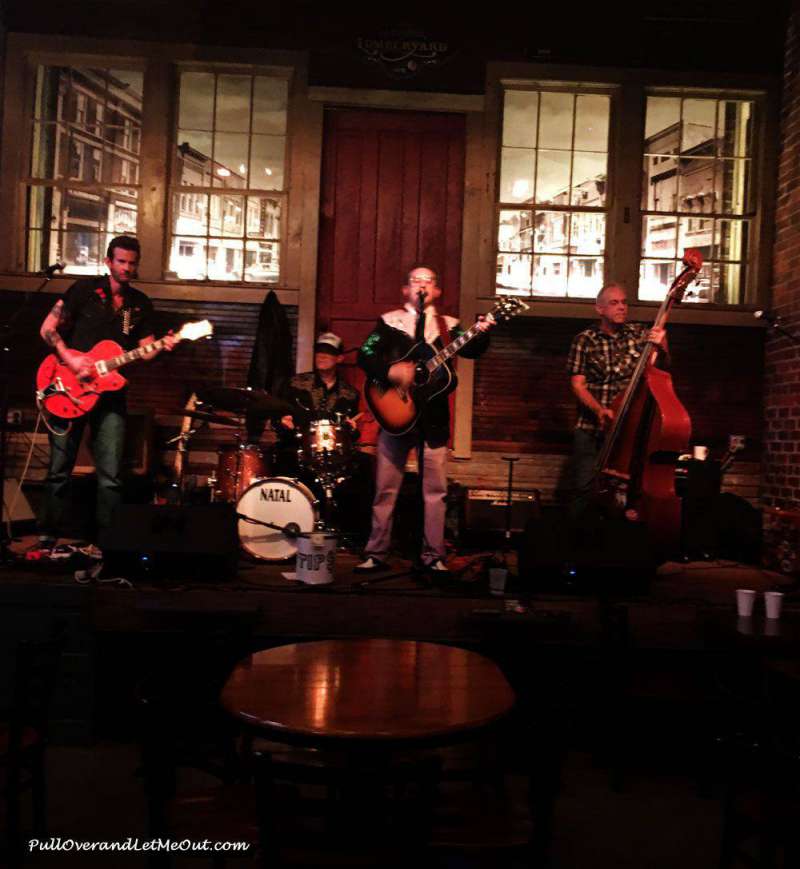 Live music at A.M. Booth's Lumberyard
Upon arriving at a new place, I love taking a walk to acclimate myself to my surroundings so when our keynote speaker, Samantha Brown, suggested her favorite travel hack is taking a walk, my spirits were buoyed immensely! There's so much nature to see and enjoy and easily accessible by simply stepping outside. Downtown, visit Big Spring Park. Nearby, there are green ways, nature trails, and other attractions including the Huntsville/Madison County Birding trail,
Huntsville Botanical Garden
, and
Burritt on the Mountain
each celebrating the region's natural beauty.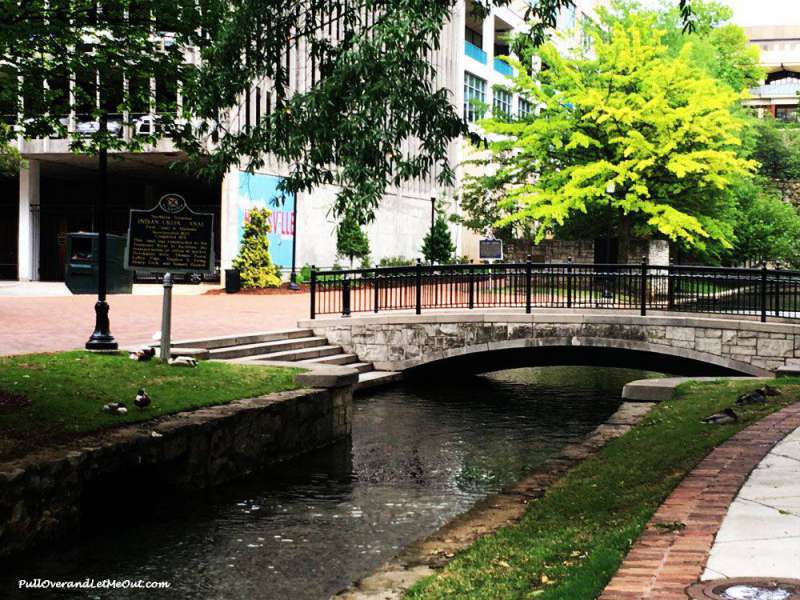 Huntsville Has a Raving Fan
While I've only scratched the surface with regard to the abundance of things to do, see, and experience in Huntsville, you may still be wondering why I've become a raving fan.
Yes, the city is foot-friendly and ideal for getting around. Yes, it offers a variety of accommodations suitable for all travel styles and budgets. But the thing that's turned me into a raving fan is how genuinely delighted everyone was we were there.
From signs in shop windows, the hearty welcomes at restaurants and attractions, to the little touches at the hotel, the people of Huntsville were warm and welcoming. Sure, I was visiting with a sizable group, and a convention is a pretty big deal to a community, but I came away with the distinct impression the welcome would be just as pleasant and sincere if it were only little ole me spending time in the Rocket City.
It's Huntsville's genuine Southern Hospitality which makes me a raving fan.
IF YOU LIKE THIS POST, PIN IT!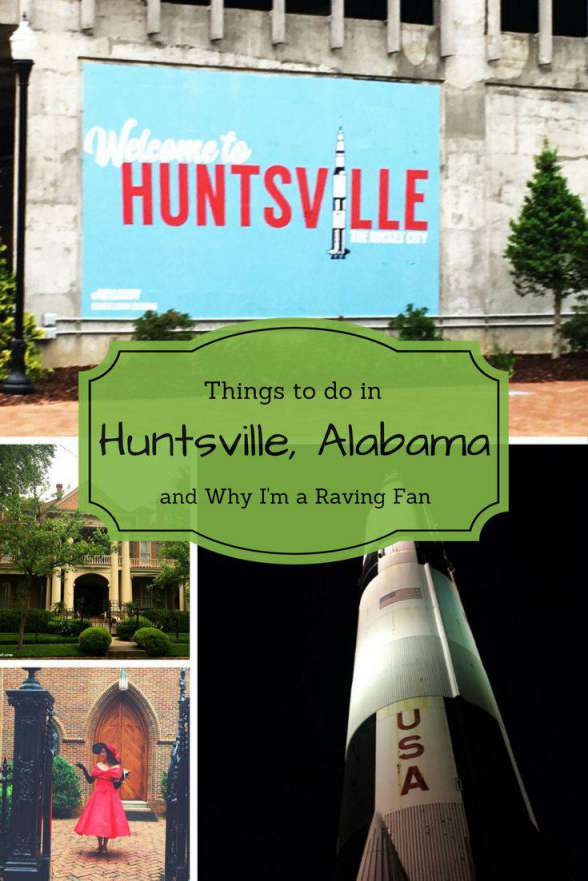 Save