Finding the perfect present for that special someone on your shopping list can be challenging. Keeping within budget isn't always easy especially if you're buying for multiple people. Sure, you can go the gift card route, but that's sort of impersonal. Besides, you'll run the risk of having the subtext of your present say, "I didn't have a clue, here, you go get it."  Well, fear not! If you've got someone on your shopping list who has an acute case of wanderlust, there's always a perfect budget-friendly gift for him or her. Here are 15 gifts for travel lovers under $50.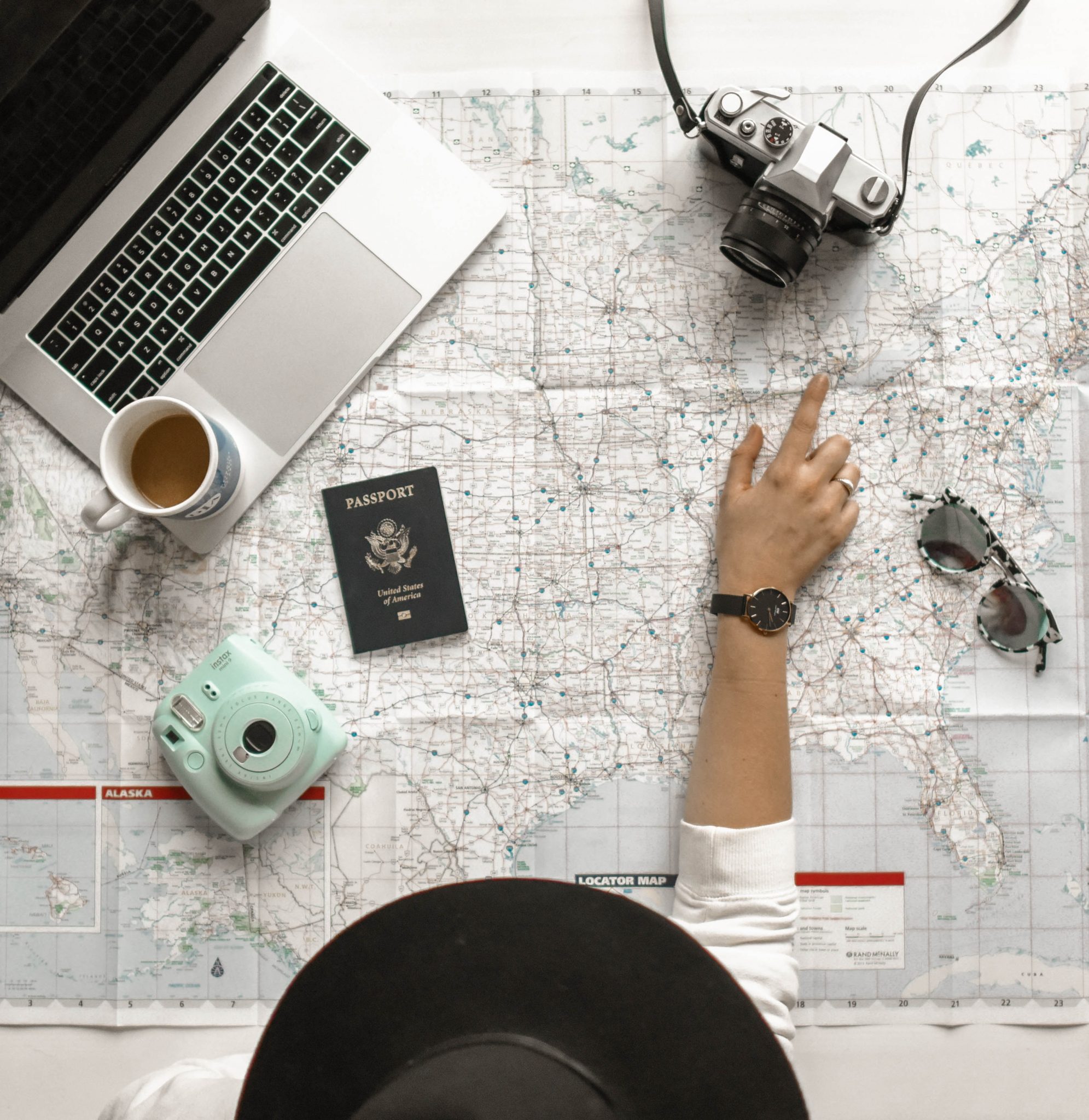 15 Gifts for Travel Lovers under $50
1. Packable Puffer Jacket 
The versatility of a puffer jacket that fits neatly into its own carrying bag is ideal for the travel lover looking to pack lightly. It's also water-resistant, lightweight, and machine washable making it a practical gift too.
2. Infinity Scarf With Pocket

This is pretty clever! A functional fashion accessory. Keep small items like a phone, keys, and passport secure and close at hand all while
staying stylish.
3. Digital Luggage Scale
The travel lover on your list will truly appreciate this one. A simple device that will help avoid the dreaded overweight bag scenario. Small and easy to use, it takes the guesswork out of packing.
4. Travel Wet and Dry Bag
This is great for carrying wet or damp things such as swimsuits. It's multi-purpose, lightweight, machine washable and compact.
5. Portable Phone Charger
Never be tethered to the wall again with this portable phone charger. Super compact and fast, the travel lover on your shopping list will appreciate the convenience of keeping
powered up while on the go.
6. Travel Wrap
Is it a blanket?
Is it a scarf?
It's whatever you want it to be!
The blanket/shawl/wrap is cozy, warm, elegant, and it's got pockets. Perfect for wearing on a chilly flight and it's a fashionable accessory too.
Most ads you see on this site are affiliate links. If you click through and make a purchase I'll get a small commission and it won't cost you any extra. So, thanks in advance for helping me keep bringing you the content you enjoy!
7. Collapsible Water Bottle with Filter
Perfect for the outdoor adventurer or for any traveler on the go. Whether traveling in the city or the country, this is a reliable method of improving water quality and an eco-friendly alternative to bottled water.
8. Laptop Backpack
Lightweight, waterproof, anti-theft, and there's a USB charging port. What's not to love? 
 A laptop backpack is perfect for the travel lover or the student on your shopping list. Built of durable nylon this backpack will fit a laptop computer under 17-inches and has an ergonomic design to help assure comfort while wearing.
9. Compression Socks
Doctor Motion Compression socks for men and women are comfortable and provide mild compression. Not only are they ideal for wearing while traveling, but they're stylish too. No need to forgo fashion in order to get a little extra support.
10. Packing Cubes
Packing cubes are the ultimate travel accessory. They come in a variety of sizes, are lightweight, and make keeping organized on the road simple.
11. Cell Phone Camera Lens and Tripod
These days cameras on our phones are as good as many traditional cameras. Thus, rather than lugging a second camera and its accouterments, it's easier relying on the phone. These lenses
 provide everything necessary for taking better cell phone pictures.
12. Handmade Travel Cuff Bangle Bracelet
Jewelry is always a hit and this is a beautiful gift for the world traveler on your list.
 One-size-fits-all, it's a must-have for the loved one who loves exploring the world.
13. Fitness Tracker
Keeping fit on the road is important. A fitness tracker helps the traveler stay focused on fitness goals while they travel.
 It's waterproof and designed to work with a smartphone and it comes in a variety of colors.
14. Weighted Eye Pillow
Ahhh… the gift of relaxation. This weighted eye pillow is infused with therapeutic essential oils
 so not only will it keep out the light, it's calming too. Getting a little shut-eye on a flight will be easy.
15. Cross Body Bag
A cross body bag is perfect for traveling around the world or across town. Keep belongings secure in this sturdy purse that goes with just about everything.
Bonus Gift Idea!
Books!
Books are always a terrific gift, they never go out of style, and they're easy to take along on the journey. You can select a book set in a location the travel lover on your list is going to or has visited. Purchase a guidebook to help them plan an upcoming trip. Or, pick up The Cottage on Lough Key which happens to be my favorite book. 🙂  
Wrap Up
Shopping for the travel lover on your list doesn't have to be difficult. In fact, it's really pretty easy when you think about it. These 15 gift ideas are not only perfect for the person with an acute case of wanderlust, at under $50, but they're also affordable. Ultimately, you're giving them something to make the journey easier – that's priceless!
Hey Pinners, Pin This For Later!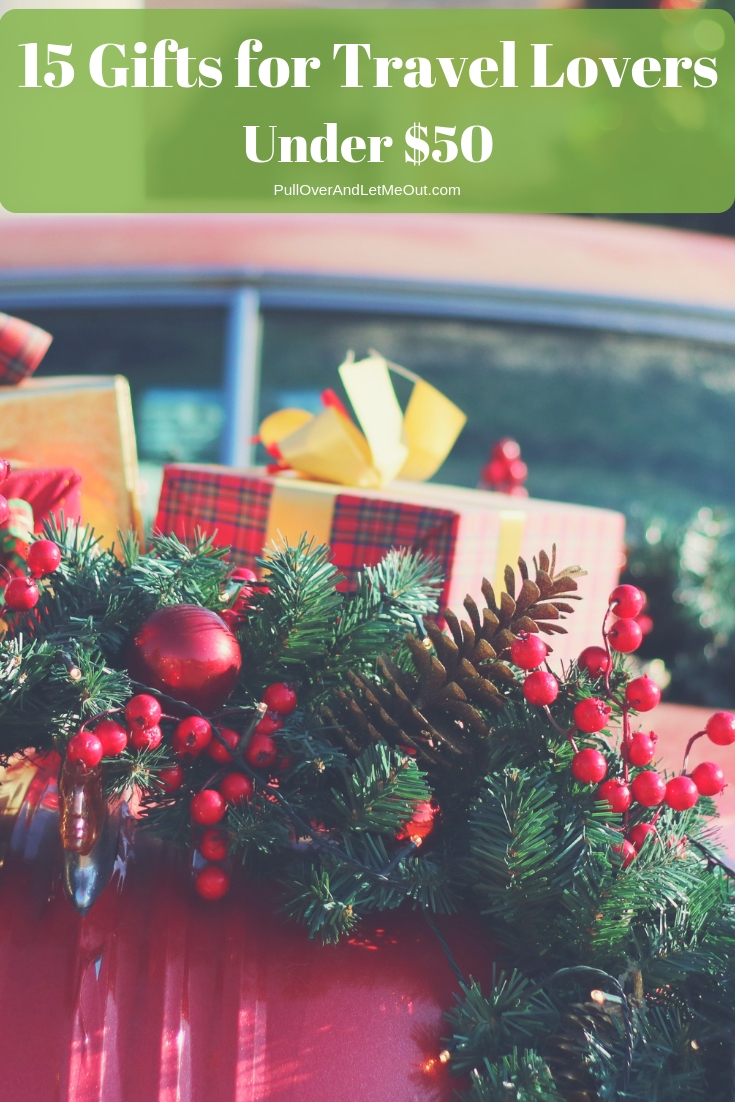 I hope you find these ideas helpful as you shop. Tell me, what travel-related gifts have you received you absolutely loved? Let me know in the comments.