Thank goodness my Garmin knows where to take me. I can see it might be a challenge finding my way to the Valley Green Inn on the Wissahickon in Philadelphia. However, once I arrive I know it's definitely worth the effort of finding this landmark.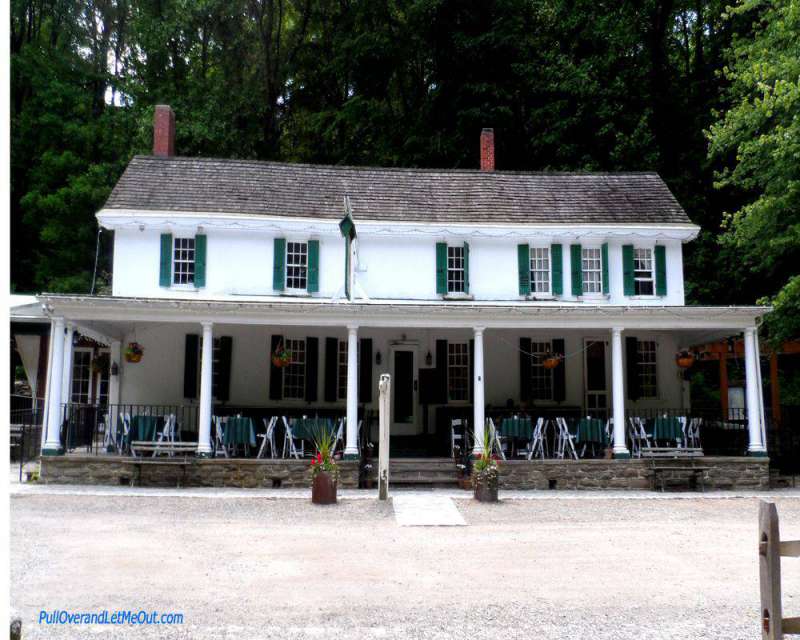 Historic taverns are favorite destinations of mine. For some reason, I find dining in nostalgic surroundings makes my meal more enjoyable. Feeling a sense of history surrounding me on this spring day the Valley Green Inn fulfills my desires for a lovely meal in a memorable setting.
The History of Valley Green Inn
The building is situated on the banks of the Wissahickon Creek on land first purchased from William Penn in 1685. In 1791 the land was acquired by the Livezey family and in 1850 Thomas Livezey rented a three-acre tract to Edward Rinker who went on to build the Valley Green Hotel.
The Inn has survived a few tragic fires and multiple Innkeepers but has been a fixture in this scenic part of Philadelphia providing delicious fare for travelers since the 19th century. The tradition continues today. The Valley Green Inn is a beautiful retreat for 21st-century travelers in search of a delightful meal.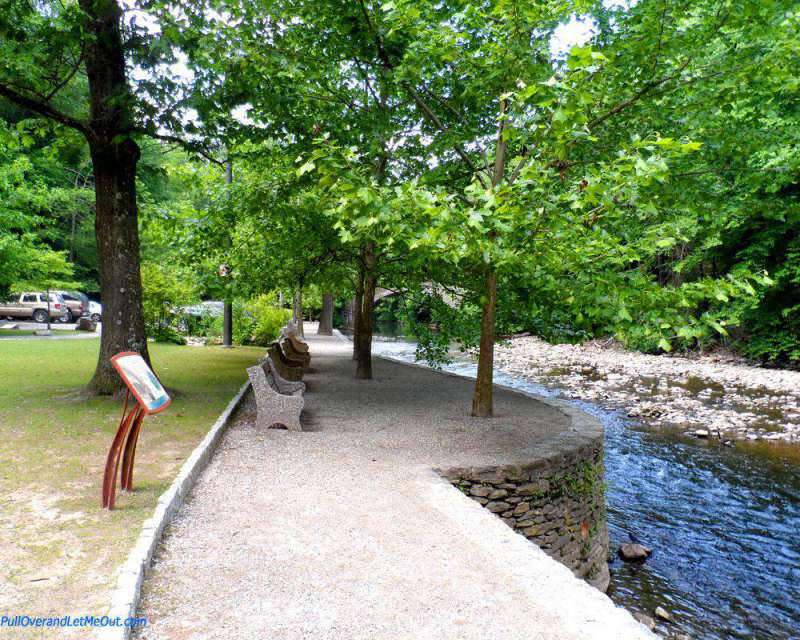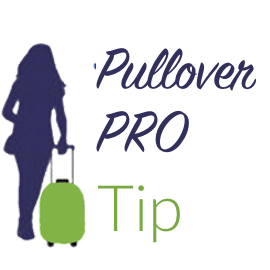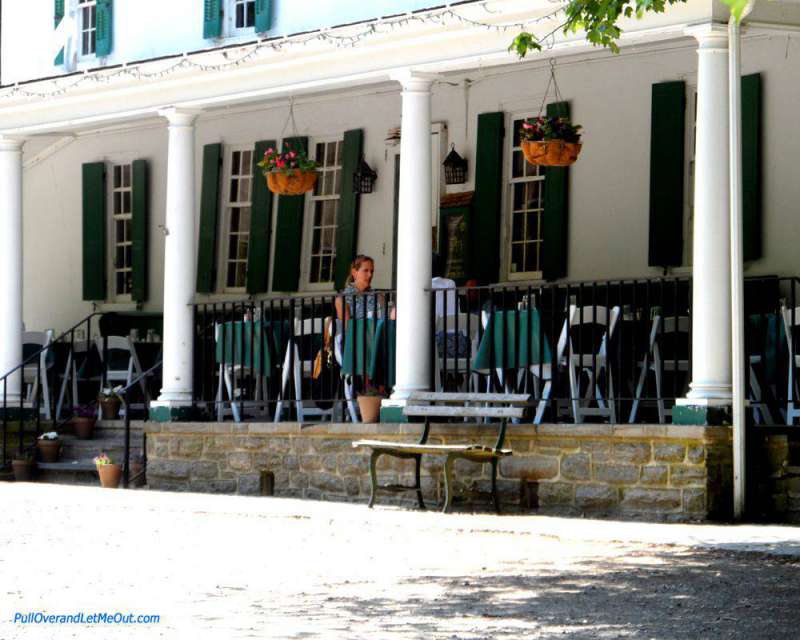 The Valley Green Inn Menu
We arrive for lunch on a warm late-May day and are treated to cool beverages made with their fresh raspberries – raspberry lemonade, raspberry iced tea, and yes, raspberry margaritas too.
The chef prepares a satisfying yet light fare for the mid-day repast. I enjoy the broiled crab cake sandwich made with jumbo lump crab meat. My traveling companions today are my mother who selects the smoked BBQ tacos and my eight-year-old old son who devours his cheeseburger.
The environment is welcoming and the staff is exceedingly helpful and friendly. We eat at a leisurely pace – this is not fast food and should be savored.
Dessert is freshly made gelato. Pistachio for me and mango for my son. Mom has the most decadent chocolate cake imaginable and to my delight, the waiter surprises us by delivering her cake with a candle added – we're celebrating her birthday today.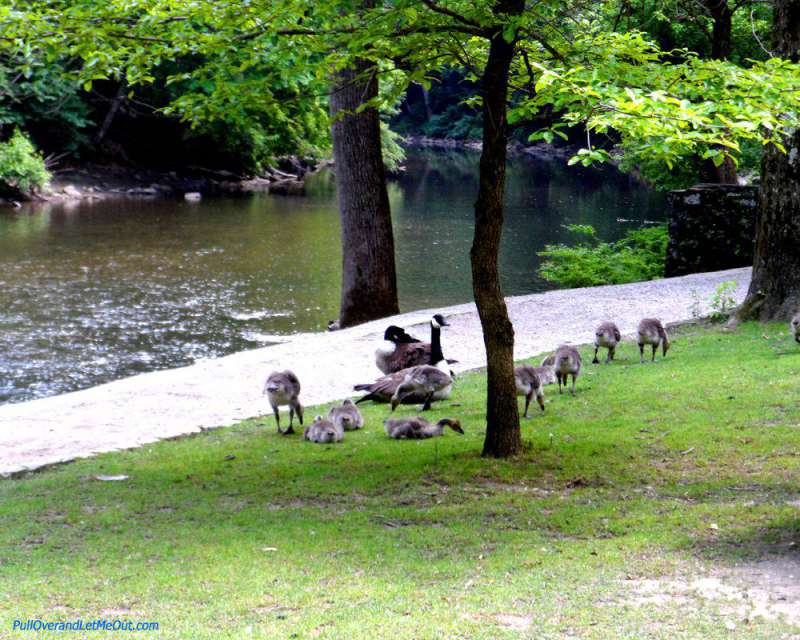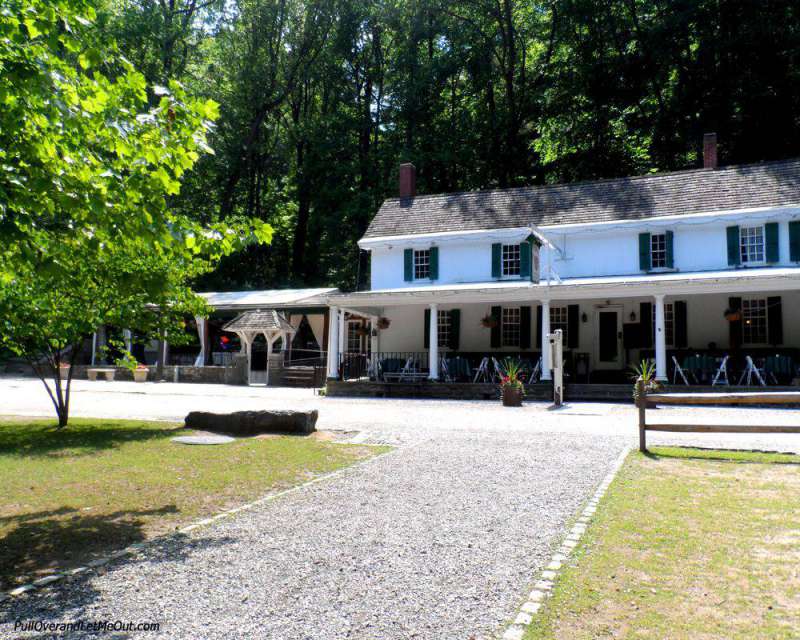 The Valley Green Inn on the Wissahickon Creek in Philadelphia has it all. Good food, great service, a historic location, and beautiful scenery – it's abundantly clear why travelers have been stopping here for a warm meal for nearly two centuries.
Valley Green Inn
Valley Green Road at Wissahickon, Philadelphia, PA 19128
215-247-1730
If you like this please share it with your friends.  As always, Happy Travels!
Hey, Pinners! Pin This For Later!