Mermaids.
Mysterious maidens appearing in the folklore of many cultures around the world. The mythological creatures from the sea have been popular in art and literature throughout the centuries. Today in Norfolk, Virginia where Smith Creek and the Elizabeth River meet in the Historic Ghent neighborhood resides an entirely different kind of mermaid – Mermaid Winery.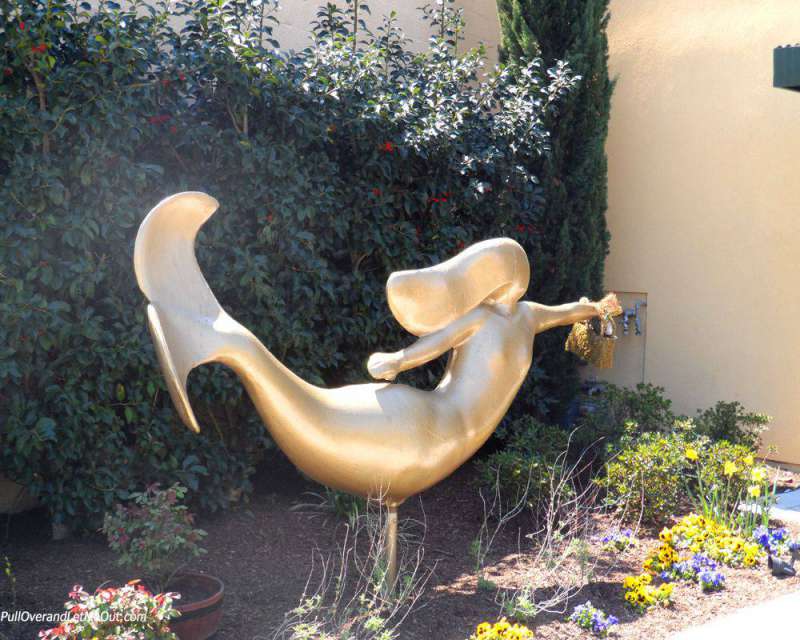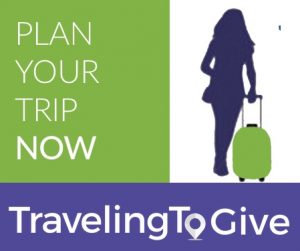 Disclosure:
Many of the links you see on this site and within our trip planning tool are affiliate links. If you click through and make a purchase, I'll get a small commission and it won't cost you any extra. On selected stories, for those hotel and car bookings made using our TravelingToGive™ tool we contribute 2.5% of gross hotel and car sales to Paws for Purple Hearts. So, thanks in advance for helping me keep bringing you the content you enjoy and, at the same time, giving back to those who so bravely serve our country! #everytripmatters
Virginia's First Urban Winery
Mermaid Winery is Virginia's first Urban Winery.
As their website states, "We focus on making small lots of well-balanced wine using Virginia grapes."
With an array of wines made primarily of grapes from the Charlottesville region of the Old Dominion, this hip winery in the charming Ghent neighborhood serves up an unusual wine tasting experience.
I arrive shortly after the lunch hour and sit at the bar. The modern décor is inviting and the cool cement bar is perfect for enjoying Mermaid's ambiance. Although I admit the mild weather is enticing me to sit outside under an umbrella on the expansive patio, I forgo dining al fresco on my first visit. I want to meet the Mermaid staff and chat awhile.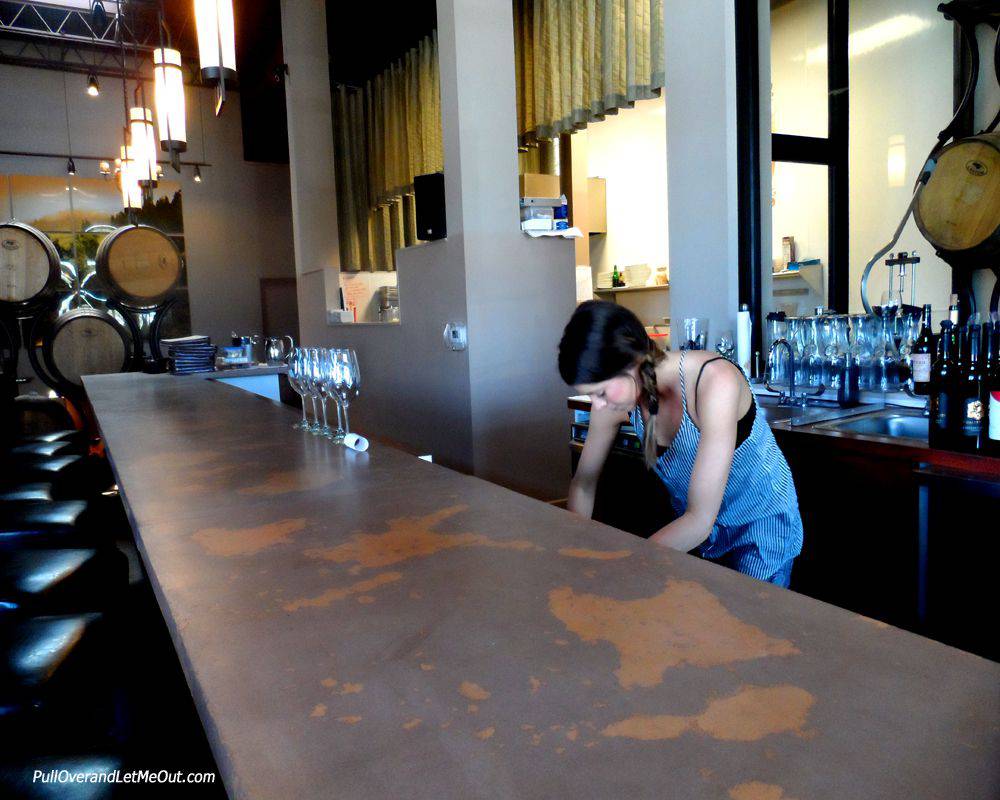 I'm delighted to learn the story of the origins of this urban winery and how the name which is associated with beauty represents Mermaid's vision for producing "stunning wines."
The wine list includes Chardonnay, Cabernet Franc, East Beach Peach Wine, Elizabeth River Raspberry, and a lovely white wine blend called the Siren's White. It's well worth sampling a "flight" of wines for the flavor, but the presentation is equally appealing.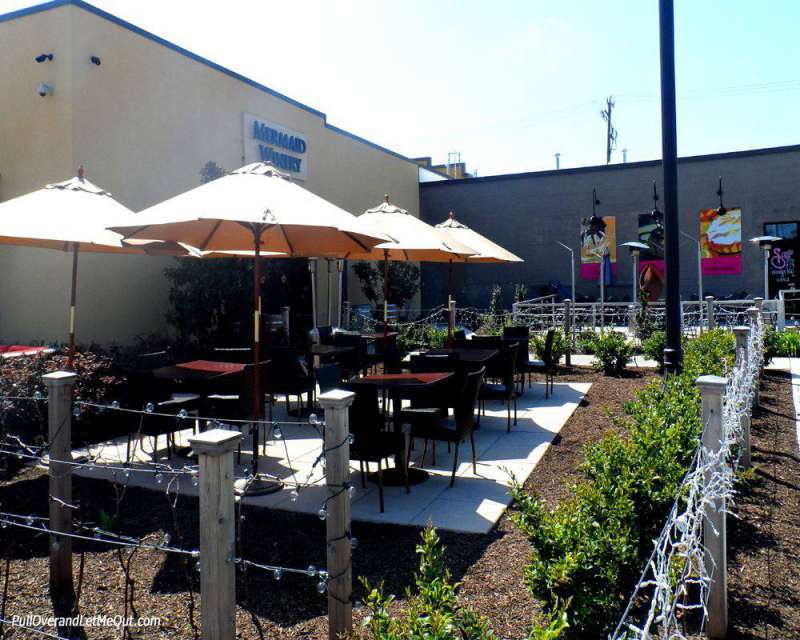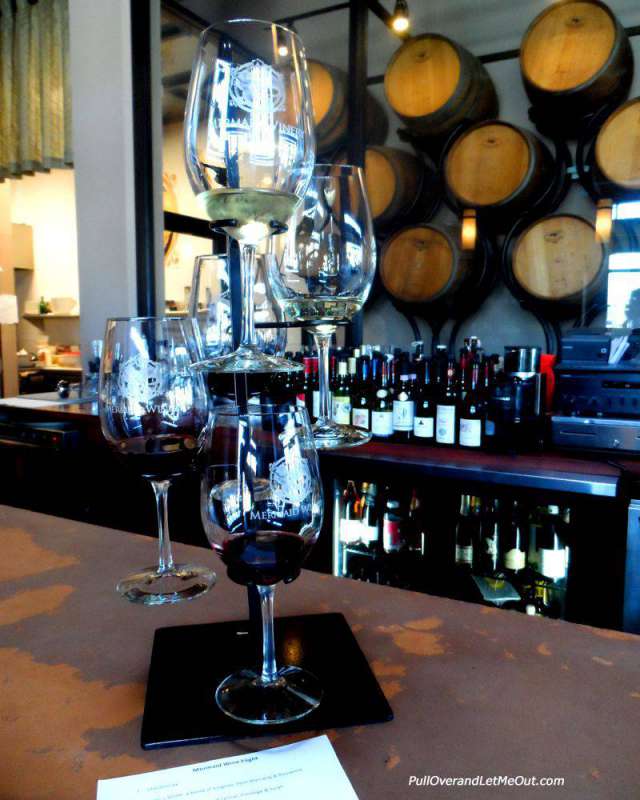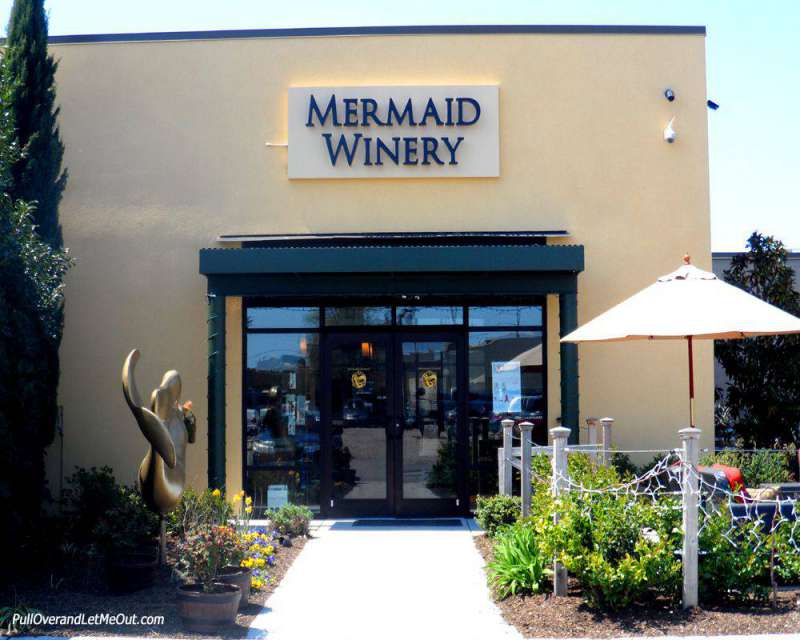 Wine & Dine at Mermaid Winery
Adding to the chic winery atmosphere is the amazing food. The menu features an interesting mix of small plates of cheese, hummus, charcuterie as well as a variety of salads, sandwiches, and larger plates including lobster pie and coq au vin.
I select a delicious Greek salad drizzled with just the right amount of tangy vinaigrette dressing. It's an amazing medley of greens and the ideal accompaniment to the flight I've sampled.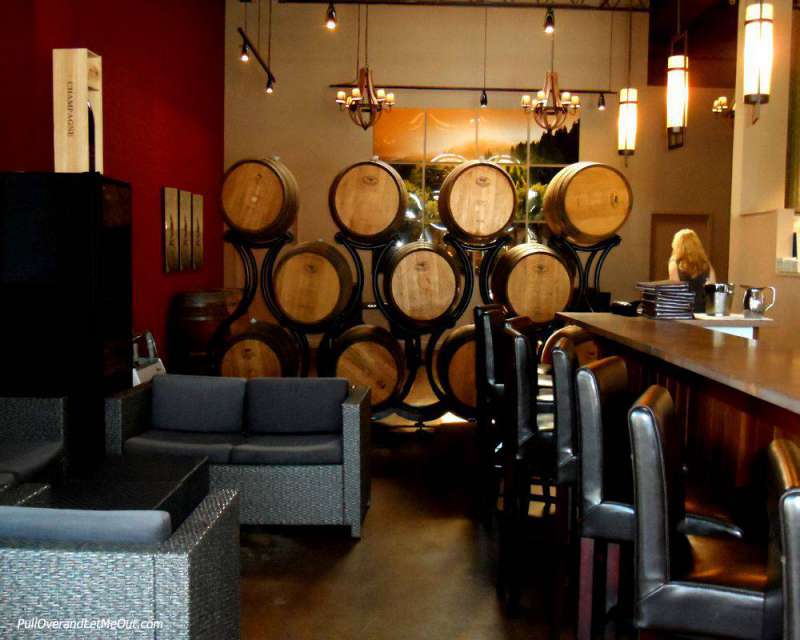 Rarely do I save room for dessert, however, if I had – the Elizabeth River Raspberry would be the obvious choice. It's a delightful dessert wine – pairing well with ice cream and chocolate.
When one thinks of a winery the rolling hills of Napa or Tuscany come to mind. But more and more a non-traditional approach to the winery outing is taking hold in metropolitan areas. The urban winery is the city's version of a full-fledged winery tour, tasting, and outing.
Mermaid Winery in Norfolk, Virginia, is a brilliant rendition of the newest and fashionable interpretation of the winery.
Cheers to the urban winery!
Mermaid Winery
Norfolk – 330 W. 22nd Street, #106,
Norfolk, VA 
Virginia Beach – 4401 Shore Drive
Virginia Beach, VA
Hey, Pinners! Pin this for later!
More stories you'll enjoy reading!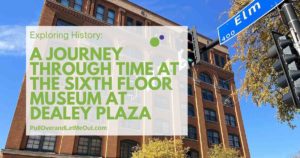 An outstanding museum dedicated to the solemn and historic event that occurred on November 22, 1963, is located within the former Texas School Book Depository building. Travel there with PullOverandLetMeOut to discover why the Sixth Floor Museum at Dealey Plaza is a must-see attraction when visiting Dallas.
Read More »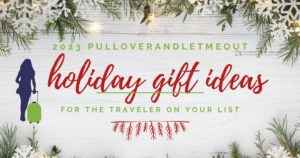 Travel with PullOverandLetMeOut to discover 2023's hottest holiday gift ideas for the traveler on your shopping list.
Read More »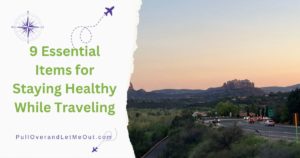 Make a healthy trip a priority. Travel with PullOverandLetMeOut to discover 9 essential items for staying healthy while traveling.
Read More »