Real ID for flying is coming to an airport near you in 2020. The Real ID Act of 2005 introduces new requirements for state driver licenses and ID cards that the federal government will accept. These requirements go into effect October 1, 2020 and will impact the flying public.
Being the kind of person who hates long lines and crowds, I made a trip to the DMV to get my new Real ID driver license before the rush. In doing so, I've learned a few tips for getting Real ID to share with you.
Disclosure:
Many of the links you see on this site and within our trip planning tool are affiliate links. If you click through and make a purchase, I'll get a small commission and it won't cost you any extra. On selected stories, for those hotel and car bookings made using our TravelingToGive™ tool we contribute 2.5% of gross hotel and car sales to Paws for Purple Hearts. So, thanks in advance for helping me keep bringing you the content you enjoy and, at the same time, giving back to those who so bravely serve our country! #everytripmatters
"The deadline for compliance with REAL ID requirements, which was set to begin on Oct. 1, 2020 has been delayed. The new start date is October 1, 2021.
Post updated June 11, 2020. To read more click here.
The important date to remember is October 1, 2021. That's when every air traveler in the U.S. will need a Real ID-compliant license or other acceptable form of identification in order to board a plane.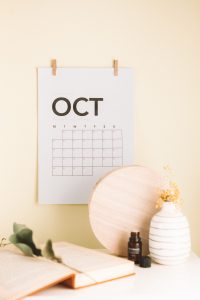 Is my ID already Real ID?
Your ID may already be Real ID-compliant. Some states have been issuing the enhanced licenses for a while, now. The easiest way to see if your license is Real ID is to look for the star.
If your license has a star at the top, this indicates it's certified as Real ID. (California has a star on a golden bear) If you're still not sure, check with your state's DMV so you won't have any unpleasant surprises at the airport.
What other forms of ID are acceptable?
If you don't drive or you just don't get to the DMV ahead of the October 1, 2020 deadline, there are other acceptable forms of identification you can use at the airport.
The best and easiest is your valid passport. Additionally, the TSA has a list of other acceptable forms of identification you may use instead of a Real ID driver license. You can check out that list here.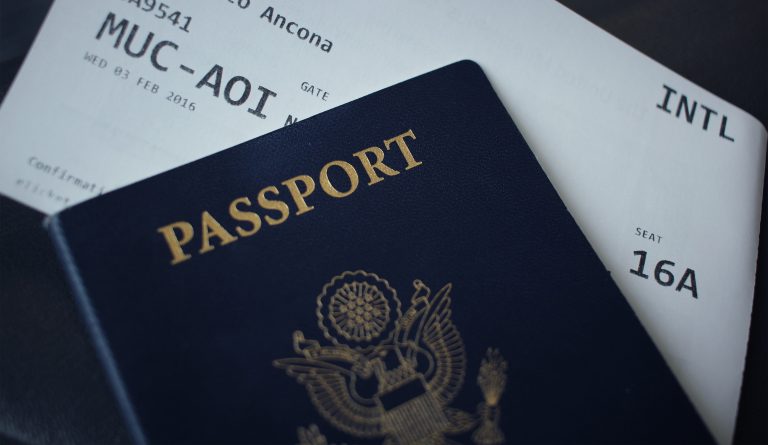 Getting My Real ID for Flying
Yes, I have a valid passport. My driver's license isn't up for renewal for several years and I'm way ahead of the October 1, 2021 deadline. That being said, I'd rather get it now and not face the crowds at the DMV. That's why I made the journey to the DMV on a rainy Wednesday morning in 2019.
Here's what I experienced while applying for my upgraded Real ID in North Carolina. (Each state may be different so research your state's requirements before you go.)
When I checked in at the DMV, I had to show the required documentation in order to proceed. I had to provide; 
one document with my full name proving my identity and date of birth
one document with my full name and social security number
two documents with my current physical address proving my North Carolina residency. This was all I needed to show as a U.S. citizen. However, there are a few additional requirements for non-citizens. 
North Carolina provides a detailed list of acceptable documents you can use. Once I'd met the required proof of residency and identity the process went quickly and easily. I was given a number and waited maybe five minutes before being called to the counter where the process was completed. It cost me $13 to upgrade to Real ID and the new license retains the same expiration date as the previous one.
To apply for the Real ID in North Carolina, you must visit the DMV office in person. It cannot be obtained online. Each state's requirements may be different so it's important to do your research prior. 
Want to Learn More About Real ID?
The Real ID goes into effect for air travelers on October 1, 2021. If you fly frequently or you know you'll be taking a flight in the coming months, why not go ahead and upgrade your license before the DMV gets busy? You may even be able to call ahead and make an appointment.
In the meantime, if you'd like to learn more about Real ID for flying, here are a few helpful links.
Other Posts You May Enjoy!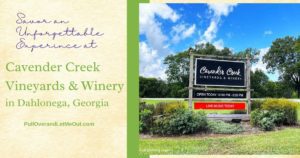 Cavender Creek Vineyards & Winery is a thriving and welcoming wine destination perfect for wine enthusiasts and anyone seeking a scenic escape from the daily grind. Travel there with PullOverandLetMeOut to discover this charming winery in the Appalachian foothills.
Read More »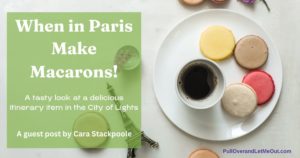 Guest blogger Cara Stackpoole shares a delectable itinerary item in the City of Lights. Discover why making macarons is a memorable experience.
Read More »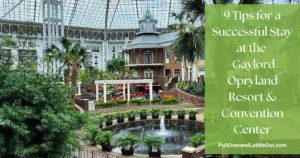 The Gaylord Opryland Resort & Convention Center in Nashville is a well-known attraction in the city. PullOverandLetMeOut looks at some smart hints for making the most of a stay at the famous hotel.
Read More »