At one time, there were more Gaelic speaking people in North Carolina than anywhere else in the world outside of Scotland. I think that was the stat I found most surprising while attending Outlandish Hillsborough, a two-day festival in Hillsborough, North Carolina dedicated to celebrating the state's Scottish heritage and its Outlander connections.
Yes, this was a festival celebrating all things Scottish, however it was also an eye-opening moment for this long-term North Carolina resident. I knew about North Carolina's Scottish heritage, but didn't realize just how deeply and extensive the ties ran. Outlandish Hillsborough was just the sort of entertaining yet educational event that any traveler with an interest in history or genealogical travel would revel in.
Disclosure:
Many of the links you see on this site and within our trip planning tool are affiliate links. If you click through and make a purchase, I'll get a small commission and it won't cost you any extra. On selected stories, for those hotel and car bookings made using our TravelingToGive™ tool we contribute 2.5% of gross hotel and car sales to Paws for Purple Hearts. So, thanks in advance for helping me keep bringing you the content you enjoy and, at the same time, giving back to those who so bravely serve our country! #everytripmatters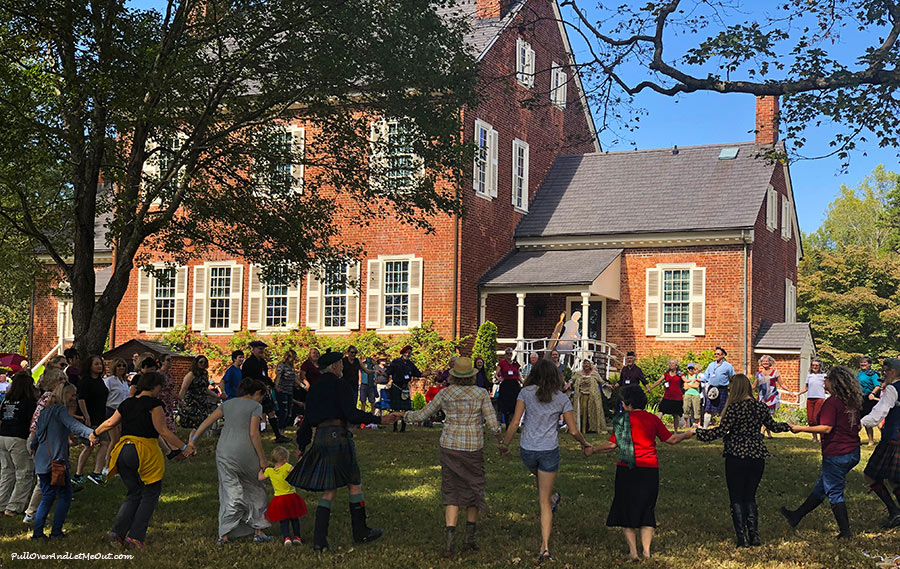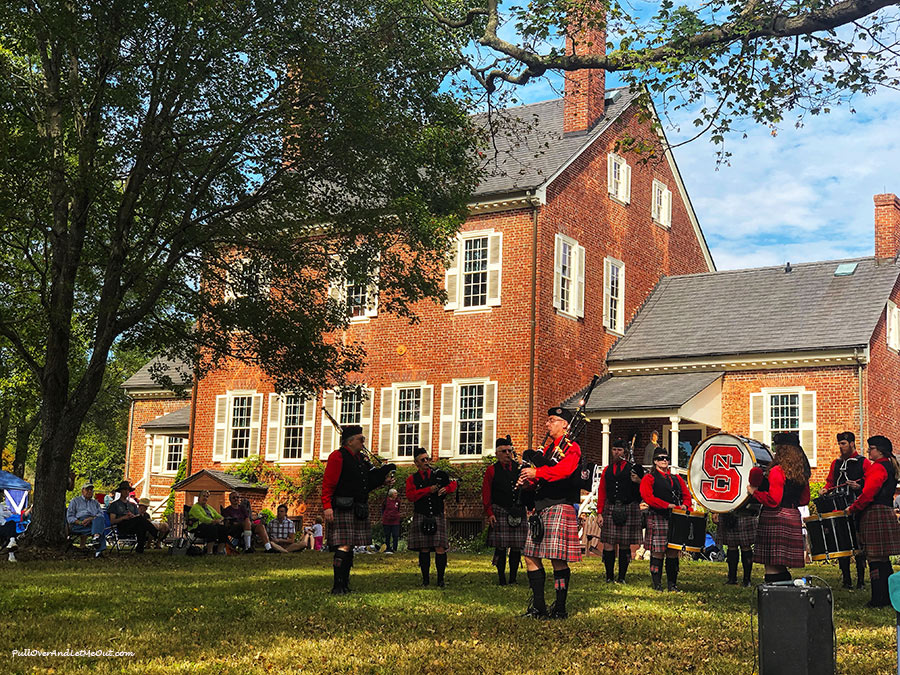 While Outlandish Hillsborough was  a two-day family-friendly event filled with music, food, history, dancing, and shopping too; it was also a delightful  peek into the Outlander North Carolina connection.
Prior to attending, I had a chance to speak with Annie Newton, one of the event organizers, to learn about the genesis of Outlandish Hillsborough. She clued me in on details of how the popular books and television series Outlander travel to North Carolina with its lead characters. She also provided me a glimpse into Ayr Mount where the event takes place and explained how the Kirkland family came to this area from Ayr, Scotland. I was riveted as I began to grasp the major role Scottish history has played in Hillsborough's and North Carolina's history.
The day of the event, I had no choice but to completely immerse myself in the festivities. I donned the family tartan and got into the spirit. Pipes and drums, Scottish country dancing, fascinating historical lectures, and even a monster in the loch made Ayr Mount feel as if we were in the Highlands.
Beyond the entertainment, Outlandish Hillsborough was a wealth of information for anyone with a fascination or even just a mild interest in Scottish heritage. I sat in on a spellbinding lecture by Randell Jones entitled, Great Scots! They Came to North Carolina.
As Jones regaled us with the story of how the Scots came to populate the state, I began to see how accurate Outlander author, Diana Gabaldon, has her story details. I'm eager to pick up her books and read for myself as I learned the story travels right here to the heart of North Carolina with the Regulator movement and trial held in Hillsborough, NC.
Hillsborough, North Carolina the Scottish Connection
The Regulator Movement, thought to have been a precursor or catalyst to the American Revolution, was an uprising of citizens against what they felt were corrupt and arbitrarily cruel tax policies which worsened with the arrival of Royal Governor Tryon. Many of those who participated in the movement were Scots who had settled in and around the Hillsborough area. This movement is portayed in Outlander with historical accuracy.
In addition to The Regulator Movement, there were lectures on multiple topics which included the history of the Grandfather Mountain Highland Games, Scottish Highland Immigrant Communities in the Carolinas, African Americans in Colonial America, Moores' Creek Bridge and Kings Mountain during the Revolution, and a personal favorite, Waulking Wool. 
Waulking wool or fulling is an ancient method of removing the oils from woven cloth and making it fuller and more waterproof. The women often did this while singing songs to set the pace of the waulking which is done by hand. I got to join in and actually do some wool waulking and have to say it was an absorbing session. I gained insights into the work as well as the social aspect of lightening the load by sharing a difficult task.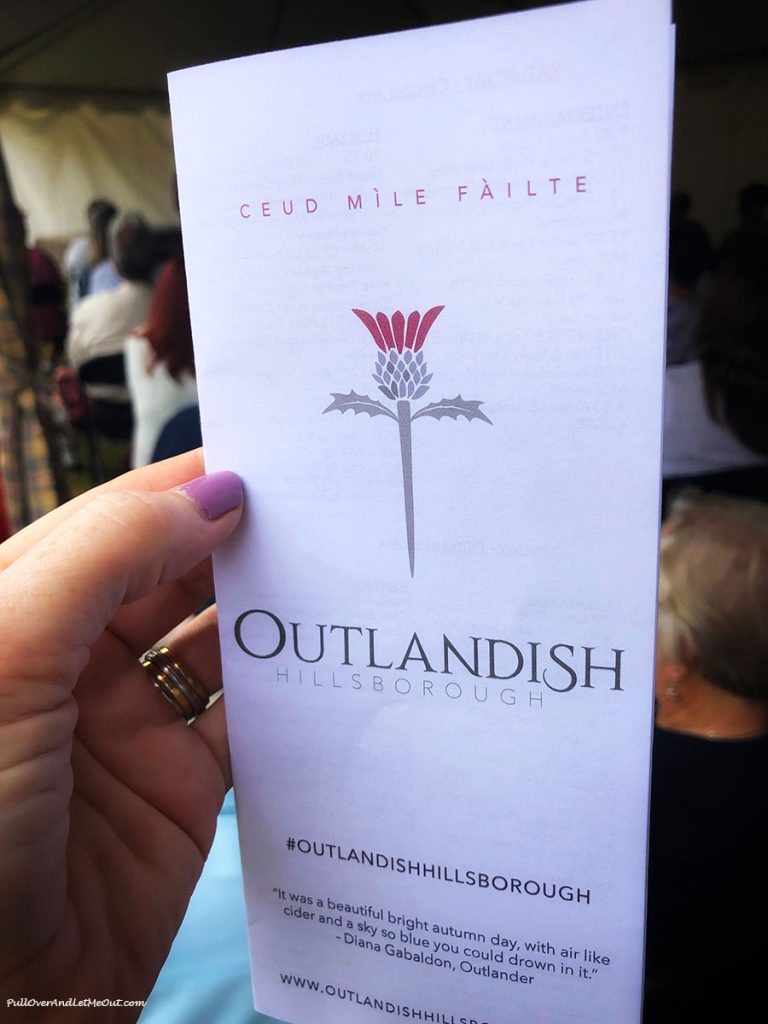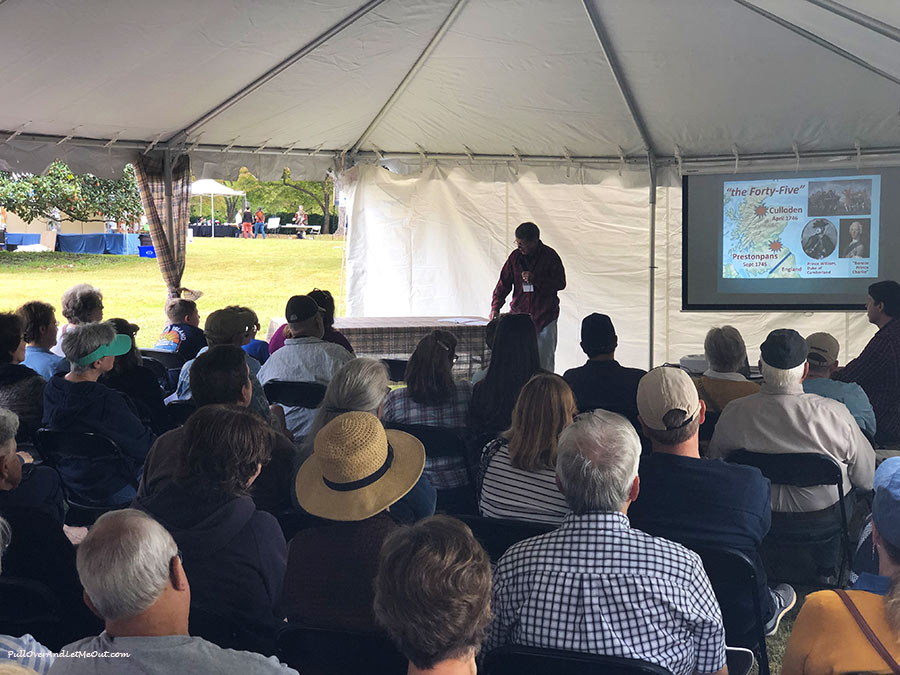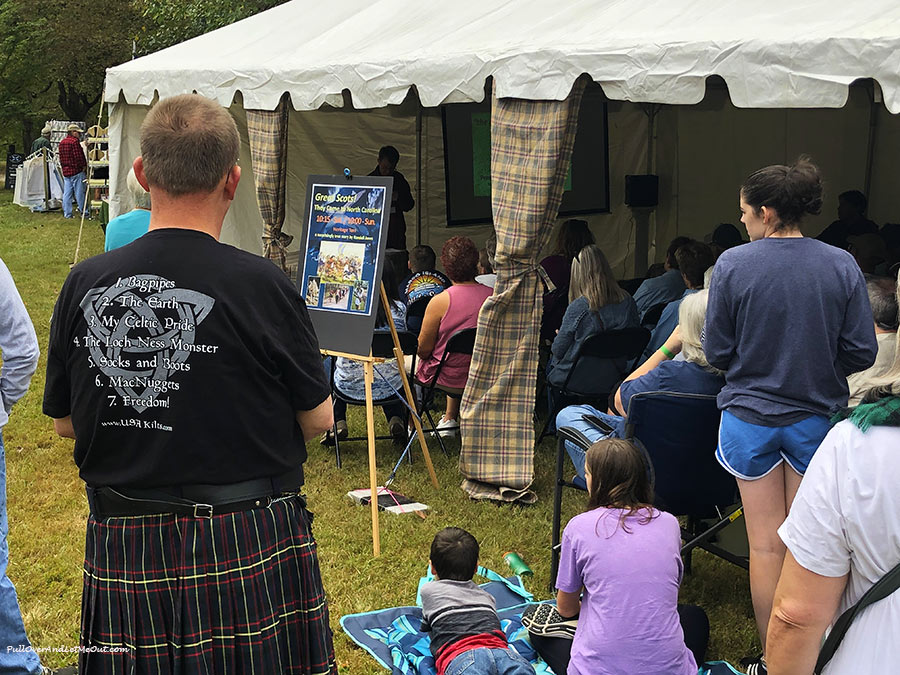 In adition to being imbued with Scottish heritage and culture, Outlandish Hillsborough incorporated the popular Outlander series into the festivities perfectly. Fans of the books immediately recognized the stones! Situated on a hill on the grounds of Ayr Mount, one might have believed they'd transported to Craigh na Dun. The life-like replicas conjured thoughts of falling through time and space. However, they did not buzz.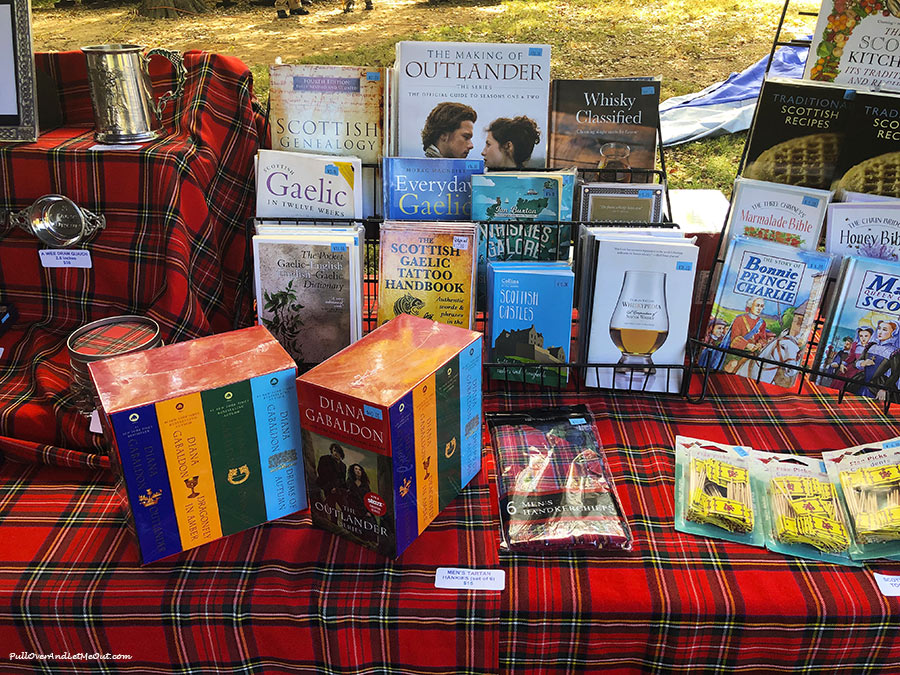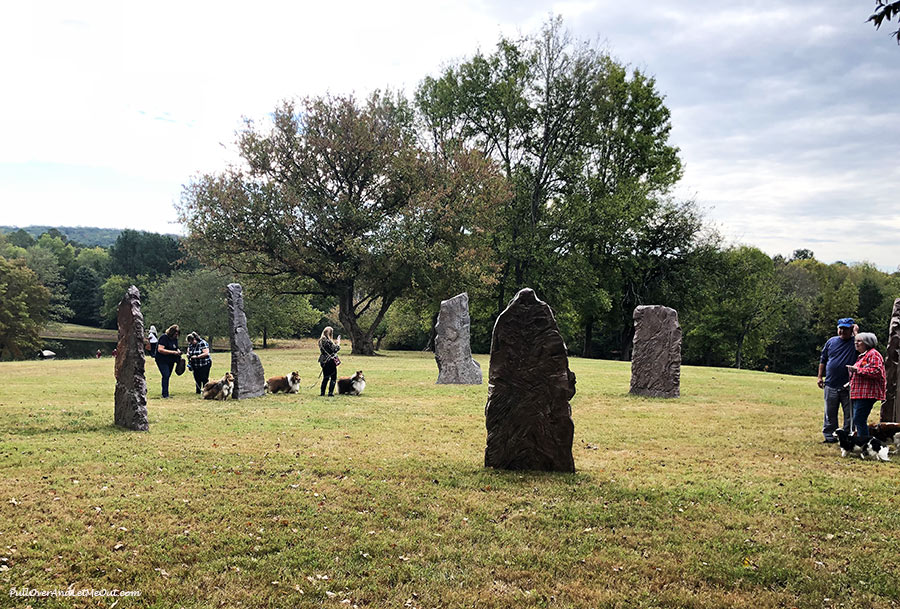 In addition to the stones, there was a loch complete with a monster and a marketplace replete with Outlander goodies as well as all sorts of Scottish favorites. The North Carolina Outlander storyline could even be savored in the Scotish Ale specially brewed for the day by Regulator Brewing Co. And the wee bairns had their own special area dedicated to Highland fun and leashed dogs were welcomed as well.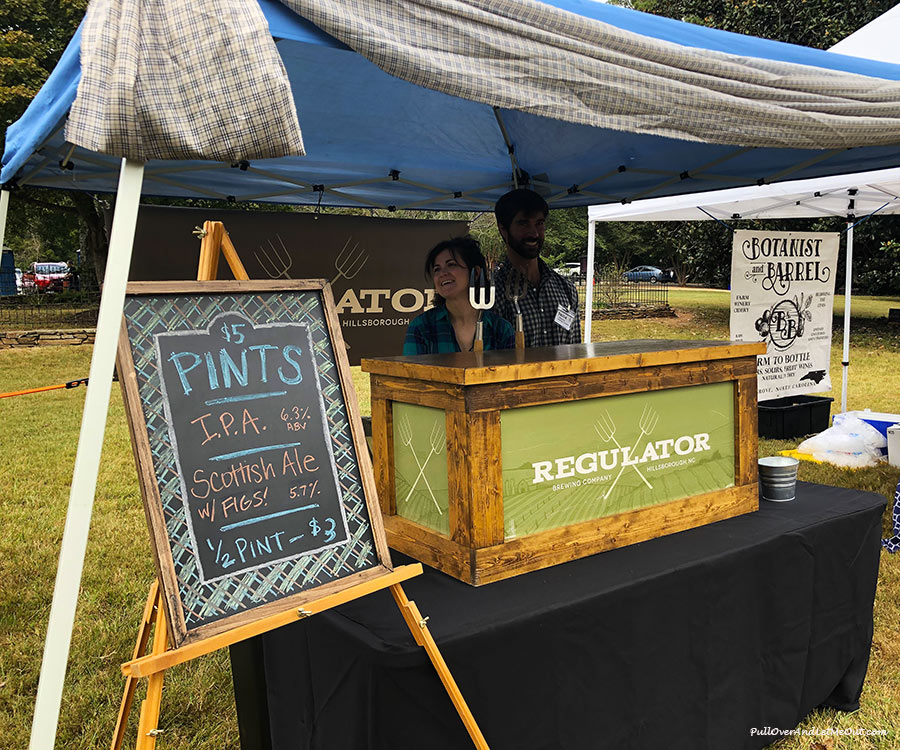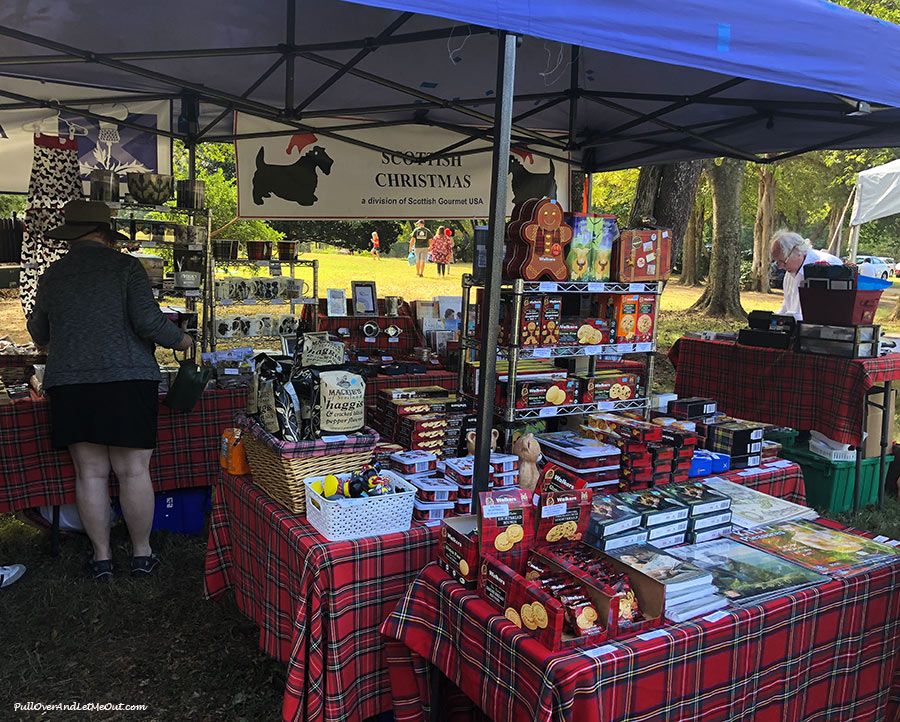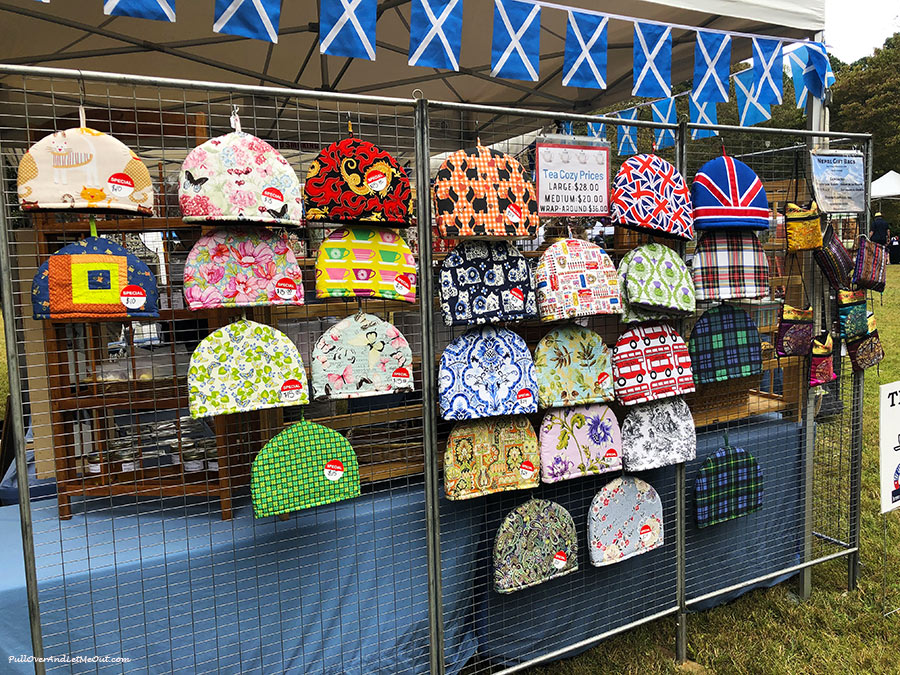 I went to Outlandish Hillsborough because it sounded like a fun celebration. I knew the Outlander story and thought I knew the story of Scots in North Carolina. That being said, I departed feeling I'd only scratched the surface in relationship to the story of Scots in the Tarheel State.
Outlandish Hillsborough was a lovely event and I highly recommed it for fans of the books, history buffs, people of Scottish ancestry, or anyone interested in learning more of the state's story. I hope it will become an annual or biennial event.
Regardless, this foray into Outlander and the Scotch story in North Carolina has whetted my appetite to learn more. I hope to explore further this fascinating piece of North Carolina history.
If you'd like to learn more about exploring North Carolina's Scottish ancestry and heritage, leave a comment below. I will be delighted to keep you in the loop as I travel and discover new Scotland-North Carolina connections!
Watch the video to see more of Outlandish Hillsborough.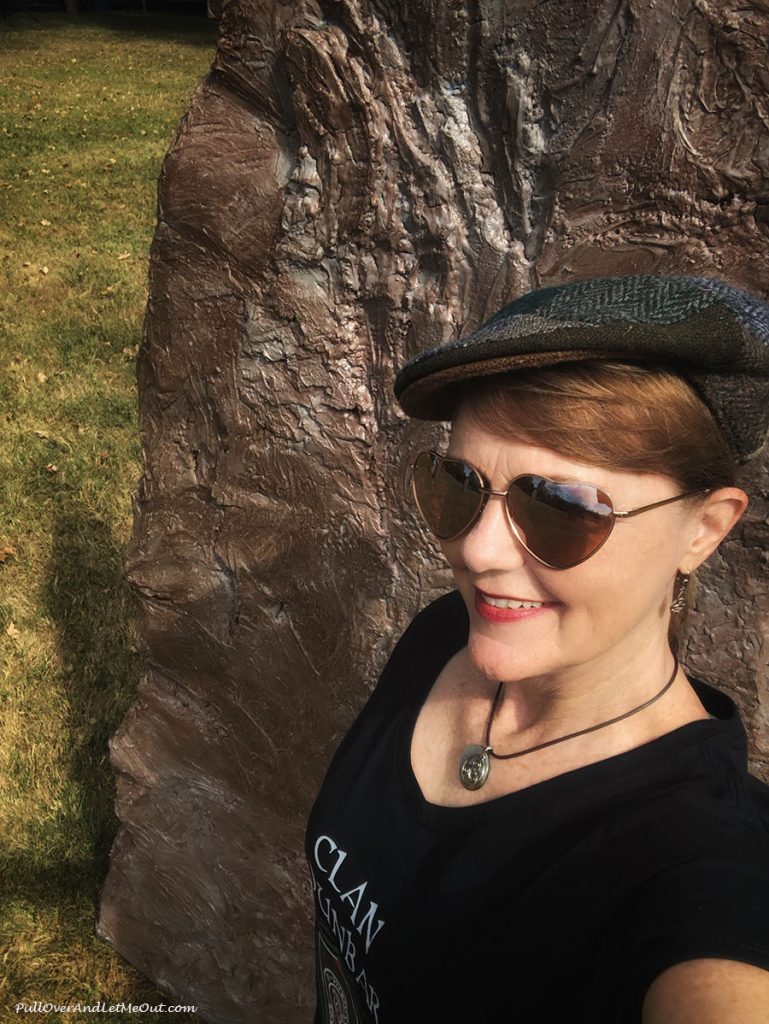 Hey Pinners! Pin This For Later!