I'm forever searching for tips and tools to help make traveling easier.  I've recently discovered a product called  PackGear.  It's a neat way to keep organized while also keeping things small enough to carry-on.  So what happened when I got one and traveled with it?  Here's my look at the PackGear.
According to ThePackGear website, "The pack is lighter than a t-shirt and more powerful than 6 medium packing cubes."  This definitely piqued my curiosity so I reached out to the company for a sample.
They weren't kidding. It's extremely lightweight.  It arrived on my doorstep folded up in a tiny padded mailer which made this girly-girl wonder if something so small would be able to carry my travel "necessities."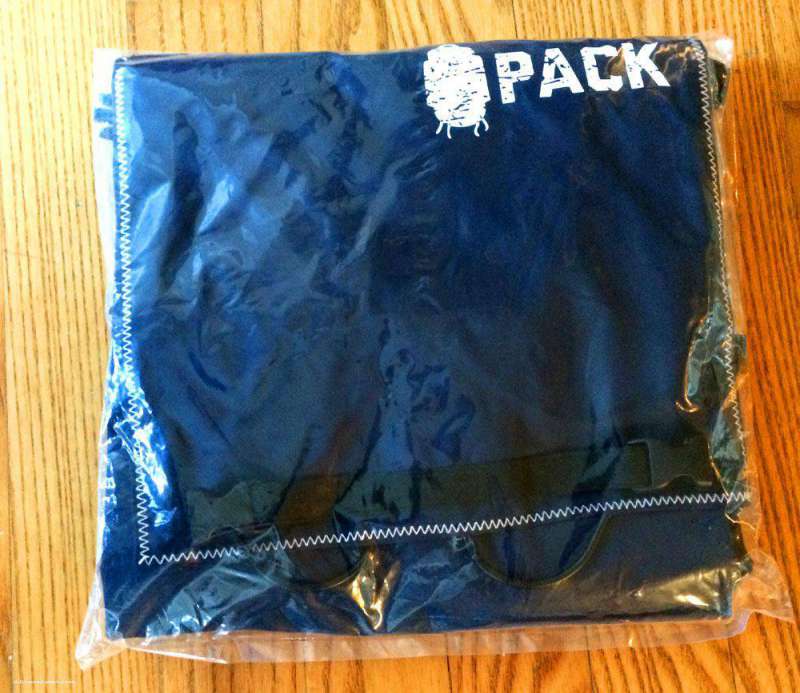 Seriously, you just have to roll with it.  Roll every clothing item so it fits snugly inside the Pack Gear.  My first trips using it were overnight trips.  I was able to fit a change of clothes, pajamas, my work out clothes, socks, undergarments as well as my toiletry items.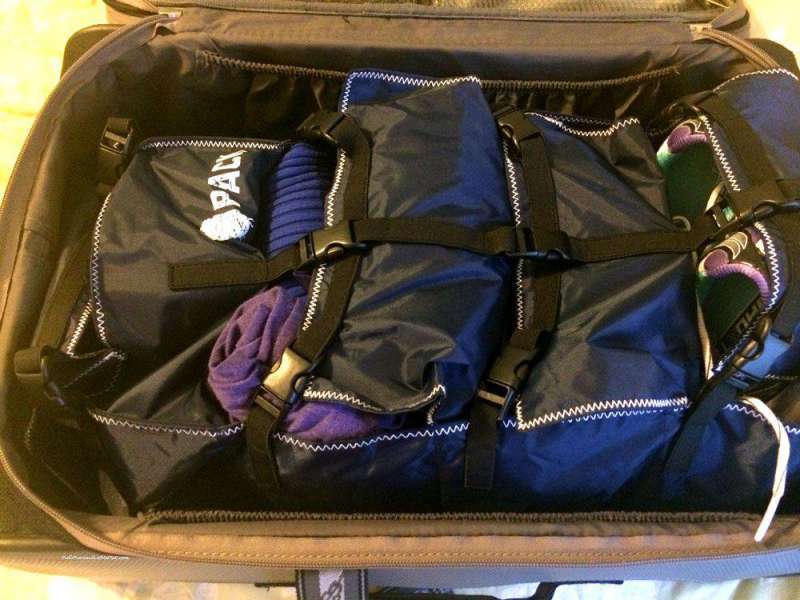 The PackGear is ideal for backpacking. It's designed to fit perfectly in a 30L backpack. However, I've been using the PackGear to keep my overnight suitcase organized.  I like how everything is neatly stored, plus I still have room around the edges of my suitcase to add a few odds and ends like my ball cap or extra pair of shoes. The built-in hanging hooks are a neat feature which permits hanging from trees, closets, trains or beds.
I've not tried using PackGear in a backpack yet, but I don't doubt it will make a backpacker's life easier.  I know how organized I feel using it in my suitcase, so it's got to be a huge plus in a backpack.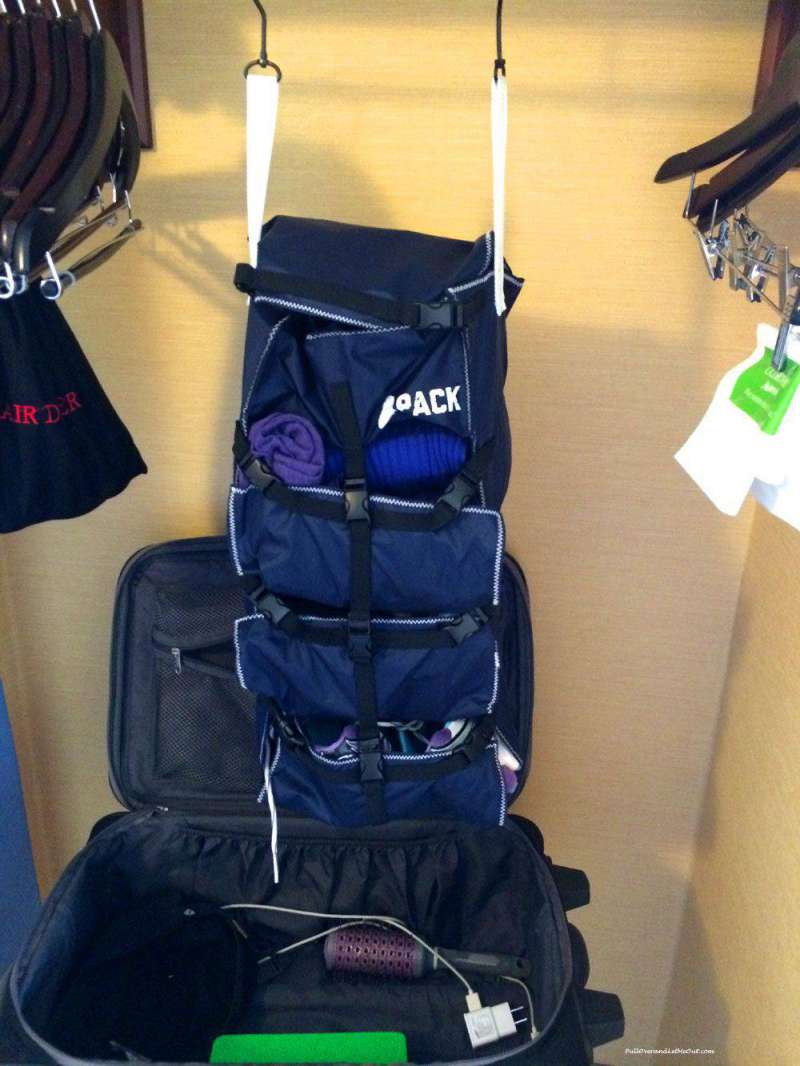 It's designed to keep your stuff organized in compartments and it does.  It's also designed to allow the user to pack or unpack in less than 10 seconds.  I never move that quickly so I'll take their word on that.
The hanger hooks make it versatile if you wish to hang your gear or just get it out of your backpack.  If you have clothes that are wrinkle resistant, even better.
I found the PackGear to be a great addition and will give it the true test when I take a longer trip this spring.  Thus far, the only down side I've found is that the fasteners can be a little stiff.  I'm sure they'll loosen up over time with use.
Another pro, it comes with a 30-day money back guarantee.
PackGear is a useful packing tool.  It's definitely helped me pare down and organize my things when traveling.  I'm still playing with which compartment works best for which items, but overall I've found it useful and not a hindrance at all.  Nothing is more frustrating to me than a travel accessory that ends up being more hassle than it's worth.  That hasn't been the case with PackGear.
Bottom line, I liked it so much, I decided to become an affiliate. If you think you'd like to try out PackGear, click through here.  My readers will receive a 15% discount with the coupon code PullOver15.

Happy Travels!
Anna Marie
Opinions are based upon my experiences using the product. Individual experiences will vary. I'm an affiliate of PackGear and will receive a small commission should my readers utilize the link and or coupon code included here to purchase PackGear.