Taking summer trips to historic places can be risky depending on where you go. Crowds, high temps, cranky traveling companions can all zap the energy out of a fun-loving spirit. However, a journey to Valley Forge National Historic Park in Pennsylvania turned out to be a highly pleasing melange of heat, humidity, and history.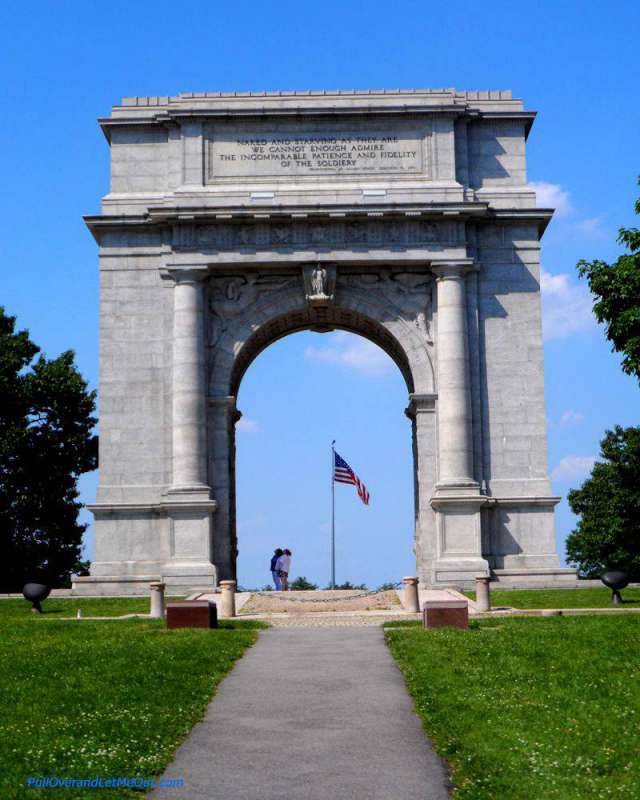 Valley Forge National Historical Park
Okay, maybe the part about heat and humidity being pleasing is said tongue-in-cheek, but our trip proved that one can keep cool with youngsters and seniors in tow.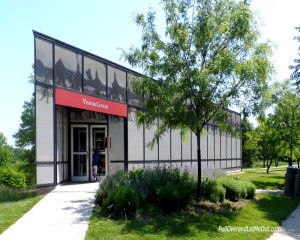 First stop for any traveler heading to this famous site of the Continental Army's winter encampment from 1777-78 is the Visitor Center. It's where guests can pick up maps and directions for touring the grounds. The staff is happy to assist in strategizing your day at Valley Forge. Whether you have only an hour or an entire weekend they're prepared to help plan your stay.
Outdoor adventures await – there are several trails for hiking and biking. For nature lovers, multiple brochures detail the natural beauty of the park from resident birds to the trees of Valley Forge.
Before scooting out the visitor center door, be sure to spend some time in the museum. The museum houses an extensive and kid-friendly collection of relics and displays from the 1777-78 winter encampment. There's also an informative 18-minute movie next door in the park theater which gives an overview of the history and orientation. The film is close-captioned and the theater is fully accessible.
Historic Gift Shop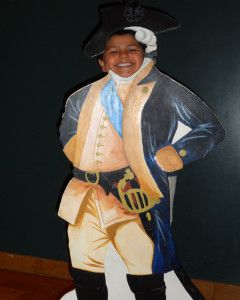 A personal favorite, and for my son as well, is the gift shop. There's plenty of Revolutionary War-themed memorabilia to choose from. I especially appreciate the extensive selection of reading materials. Teachers, parents, history-buffs will find excellent reading in all genres of historical fiction and non-fiction. In fact, the collection is so extensive it's tough for my son to select.
After great consideration, a decision is made and we're currently reading about Ben Franklin and his contributions to American history.
The best purchase of the day, however, is the audio-tour of the park. The 1-hour CD tour of Valley Forge is only $14.95 but delivers an outstanding recount of events. Most impressive is how well-timed the segments are and the ease with which we're able to follow the trail. Directions are clearly marked so taking the self-guided audio tour in the air-conditioned comfort of our car is surprisingly easy.
Believe me, I've taken others like this and found myself flustered at times either confused over which way to turn or how to keep up with the CD. This isn't an issue at all at Valley Forge.
Most ads you see on this site are affiliate links. If you click through and make a purchase I'll get a small commission. So, thanks in advance for helping me keep bringing you the content you enjoy!
Family-Friendly Destination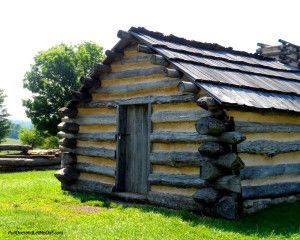 The park is also designed with ample places to, you got it, PullOverandLetMeOut. This is great for the young one as we can do a little exploring of the sites before moving on to the next point of interest.
As we're climbing out of the car parked under a shade tree my son says, "Maybe we can come back again in the winter."
I understand what he means. Enjoying Valley Forge when it's 95-degrees outside is possible, but it's tough to fully empathize and appreciate the struggle General George Washington and the soldiers had during the freezing winter months of 1777-78.
Perhaps on another trip in another season, we'll return, but for summer fun – this is a great way to experience this important historic place.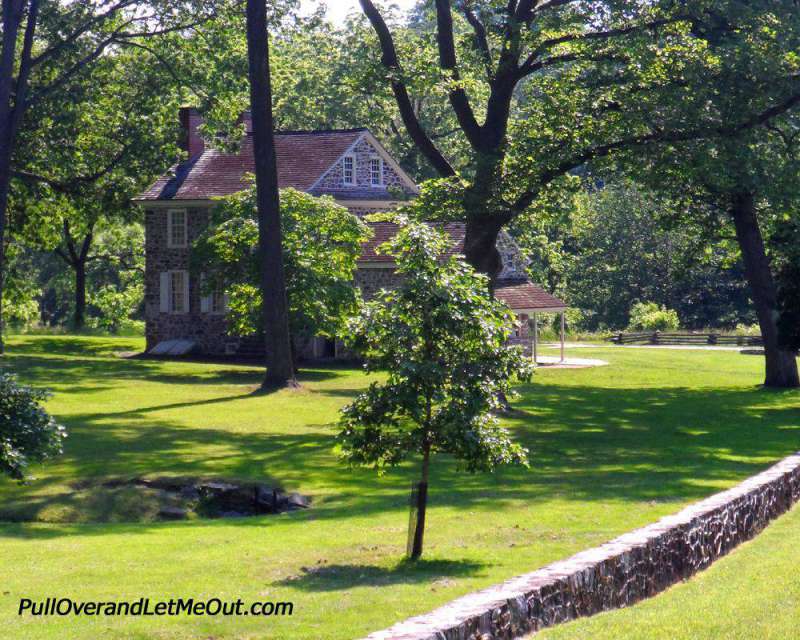 Valley Forge National Historical Park
1400 North Outer Line Drive 
King of Prussia, PA 19406
(610) 783-1000
www.nps.gov/vafo/index
If you like this please share it with your friends. "Likes" and "Tweets" are always appreciated!
Pin It!