A trip west presents me with a brief opportunity to visit Denver and my niece who lives there. With just under 48-hours in the Mile High City, I want to do and see as much as possible. Denver is a growing, flourishing metropolis presenting a variety of options, even if time is limited. Here's my version of an epic weekend getaway in Denver, Colorado.
Disclosure:
Many of the links you see on this site and within our trip planning tool are affiliate links. If you click through and make a purchase, I'll get a small commission and it won't cost you any extra. On selected stories, for those hotel and car bookings made using our TravelingToGive™ tool we contribute 2.5% of gross hotel and car sales to Paws for Purple Hearts. So, thanks in advance for helping me keep bringing you the content you enjoy and, at the same time, giving back to those who so bravely serve our country! #everytripmatters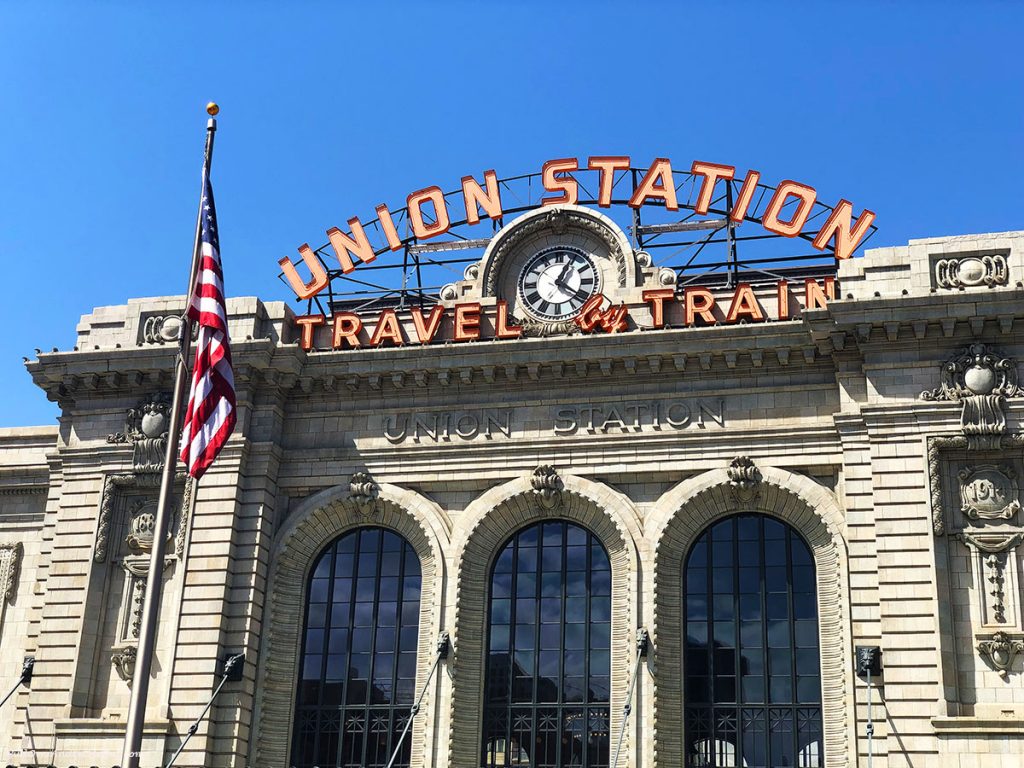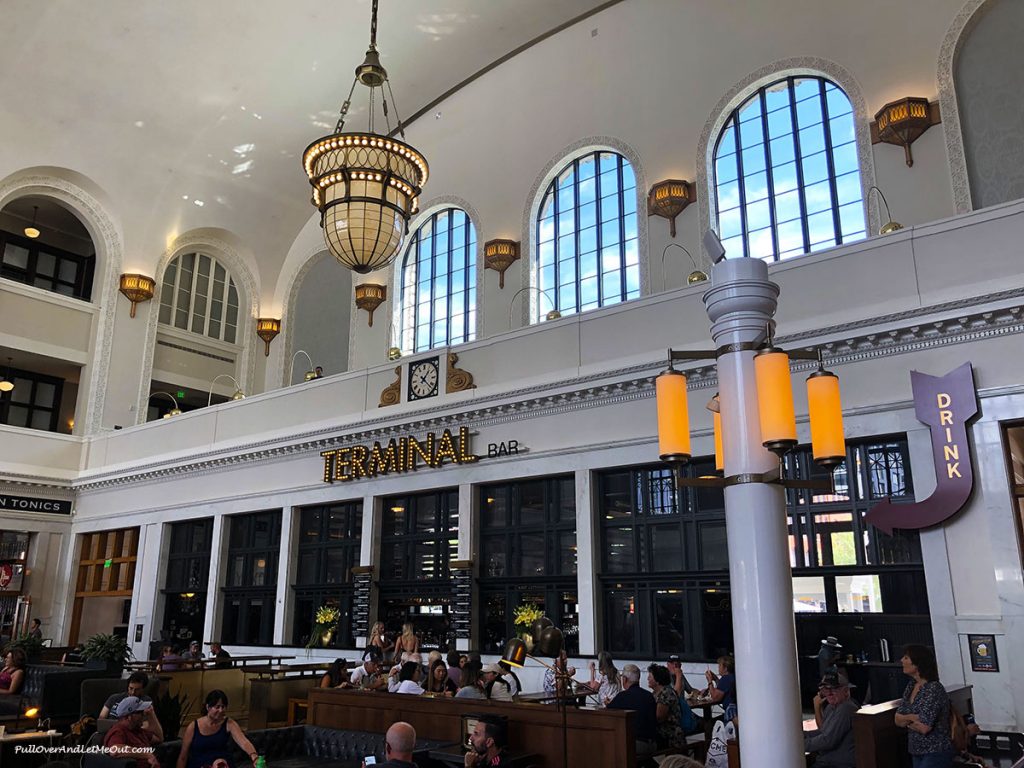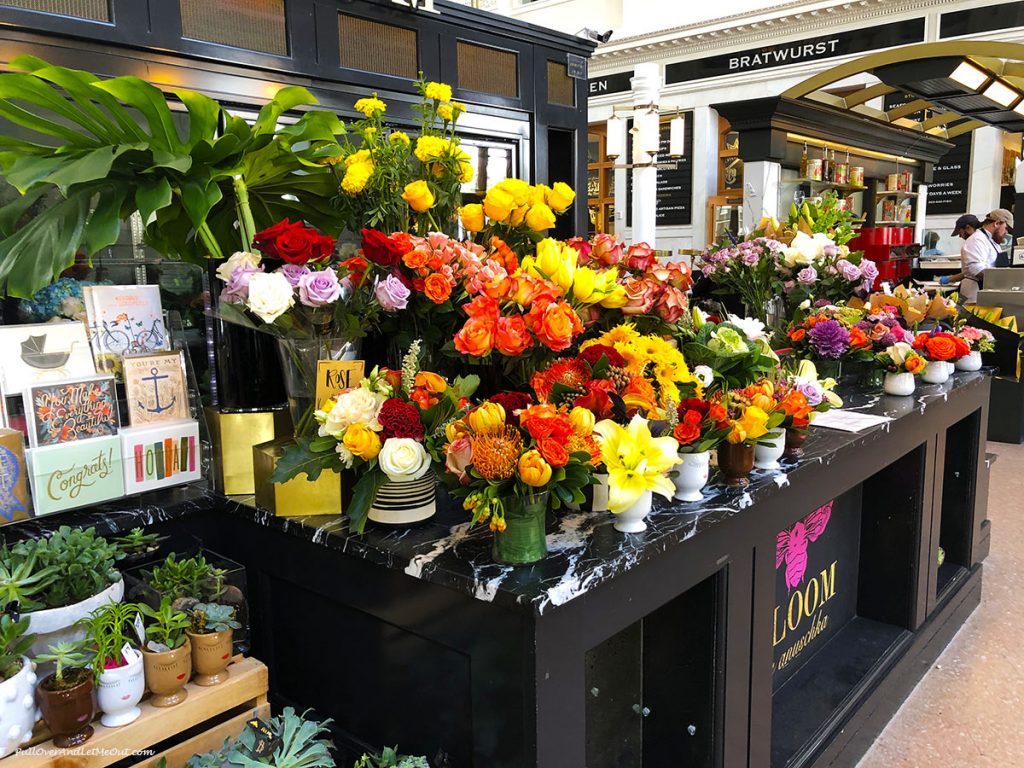 My niece meets me at the Denver International Airport and we hit the ground running. We make our first stop of the getaway weekend Union Station. The historic train station is more than just a transportation hub. With its over 100-years of service to the region, Union Station is also famous for dining, shopping, and its luxurious hotel, The Crawford.
High ceilings, classic architecture, and an exhilarating vibe make it an ideal destination. We take a cursory tour of the mixed-use facility which features some of Denver's most popular restaurants, bars, and unique shops. There are passengers arriving, families visiting, locals shopping, and overall excitement and specialness to this iconic Denver landmark. 
Union Station Denver
1701 Wynkoop
Denver, CO  80202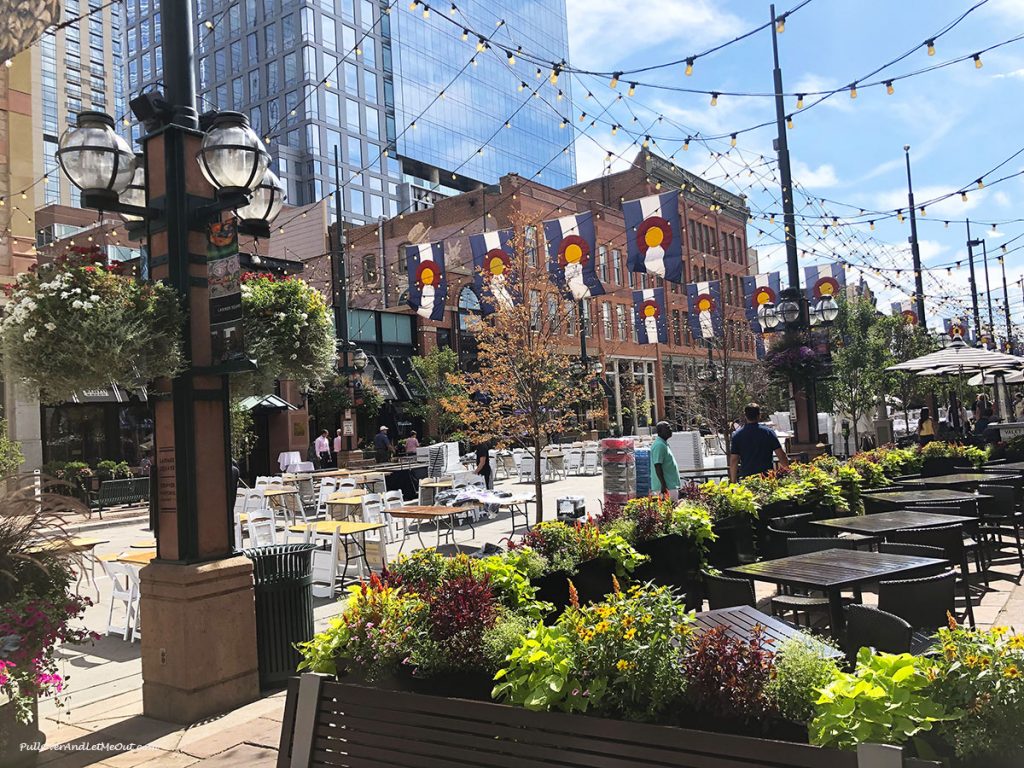 Known as "Denver's oldest and most historic block" Larimer Square is our next stop on this whirlwind weekend getaway.
The historic block with its trademark awning of lights and Colorado flags is renowned for its one-of-a-kind shops, gourmet restaurants, as well as it's lively nightlife. With so many eclectic boutiques, popping in and out of shops is a joy in this vibrant neighborhood.
Larimer Square
1450 Larimer Square
Denver, CO  80202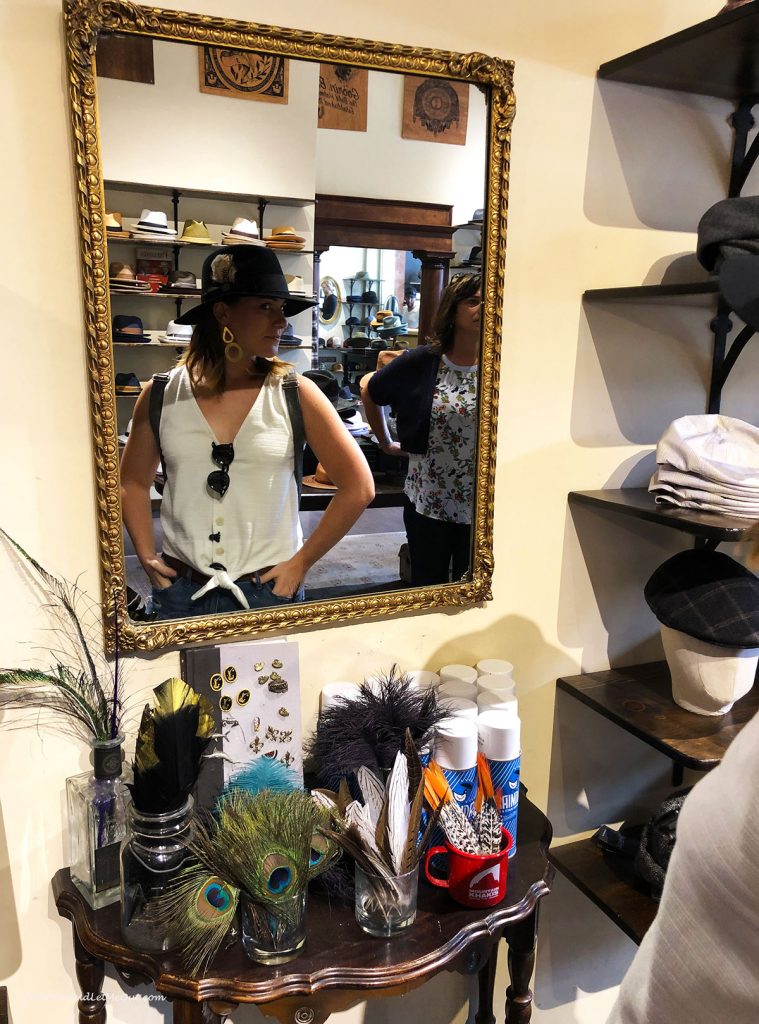 With over 200 craft breweries in the city, I couldn't visit Denver without sampling a local brew or two. We travel to the River North (RiNo) neighborhood for sudsy libations at Epic Brewing.
The brewery is a beehive of activity this afternoon as we choose from their list of 25 craft beers on tap. Included in the list is a variety of local favorites as well as seasonal offerings. I study the ABV numbers (alcohol by volume) since I'm still adjusting to the altitude. There's a theory that because there's less oxygen at higher altitudes the effect of alcohol is heightened. I wouldn't want to get silly on my first day so I select a Blue Ski Lager with a low ABV. It's delicious!
The spacious taproom, open outdoor seating area, food trucks, music, and ample television screens give Epic an epic weekend energy and the tasty beer is the perfect thirst-quencher this balmy September Saturday.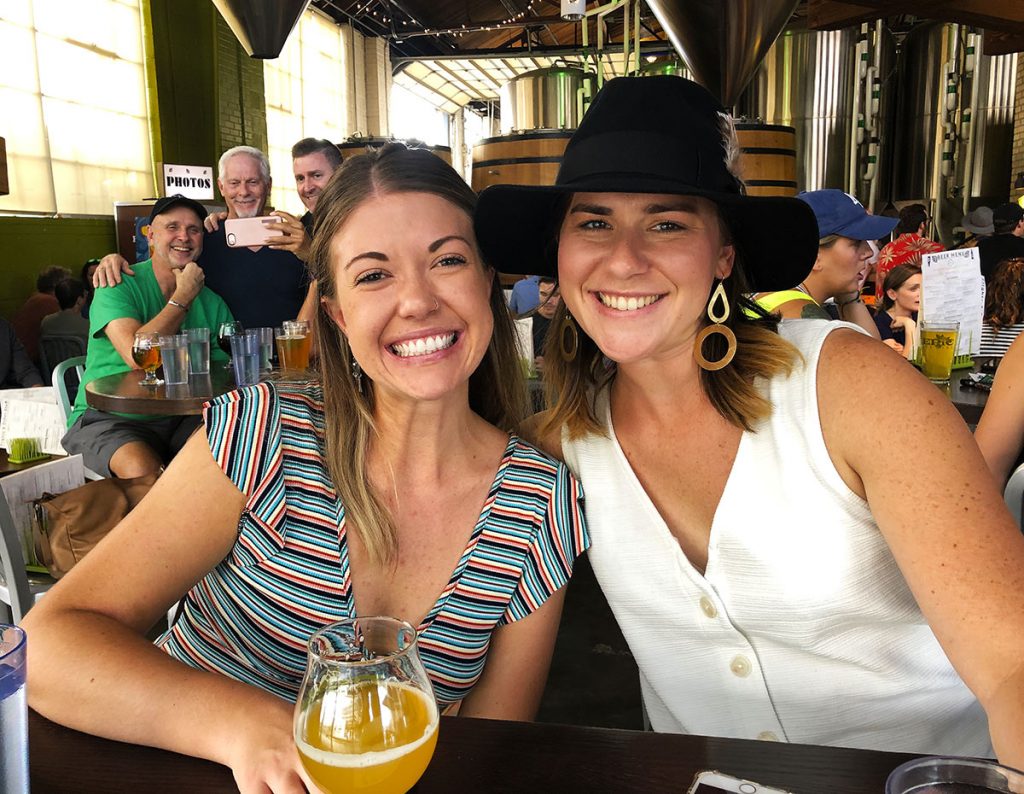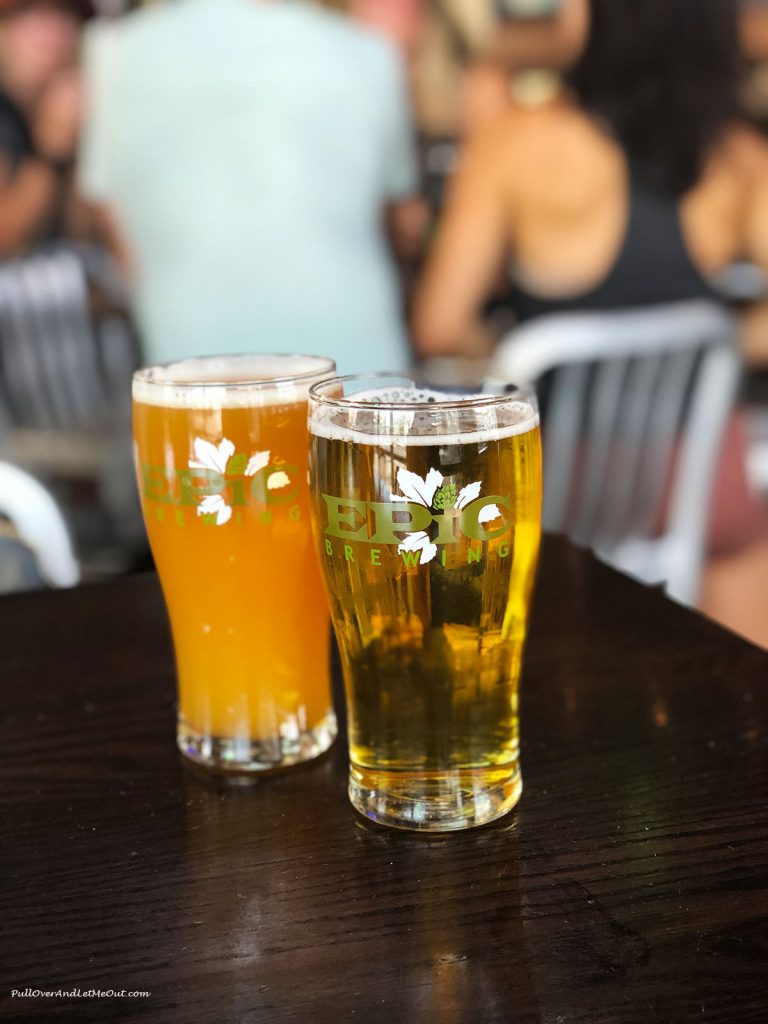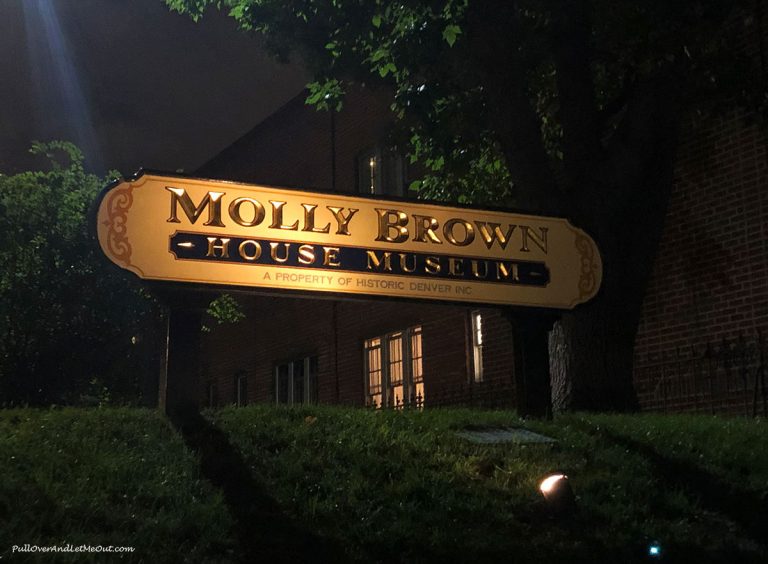 A ghost tour is an exhilarating way to learn about Denver's past and Best Tours of Denver's Twilight Ghost Tour is our choice for the evening.
The two-hour walking tour which explores Poets Row and the historic neighborhood of Capitol Hill, once known as Millionaire's Row, is an eery stroll by some of Denver's most famous addresses. It's also packed with information and fascinating facts about the residents and a few deceased residents many believe linger behind.
Moreover, it's an excursion past some of the city's most haunted locales including one featured on the television show Ghost Adventures. Even doubters may come to believe after hearing the chilling tales.
Did I capture spirit orbs with my camera?
A couple of photos have me questioning. Is it dust or paranormal activity?
Beyond otherworldy life and lore, our friendly guide, Jessica, gives an outstanding history lesson as well as a delightful glimpse at some of the most exquisite architecture in the city. Our happy group gets an up-close look at this noteworthy neighborhood while learning about Denver. This tour is a lot of bang for the tourist buck at $22.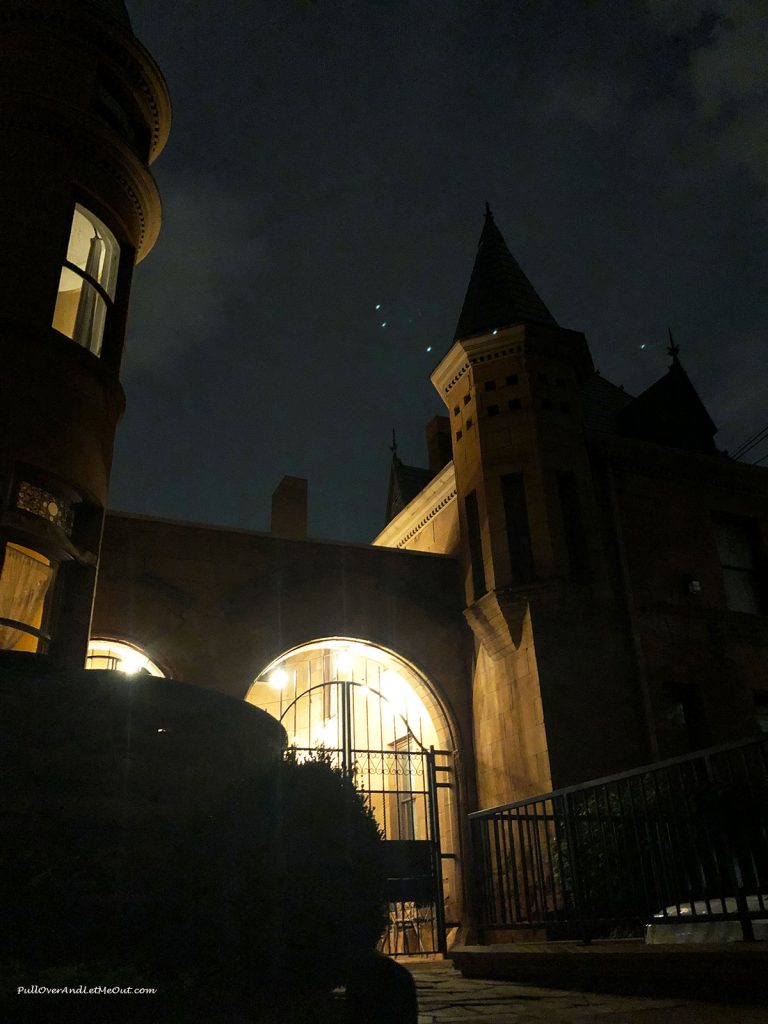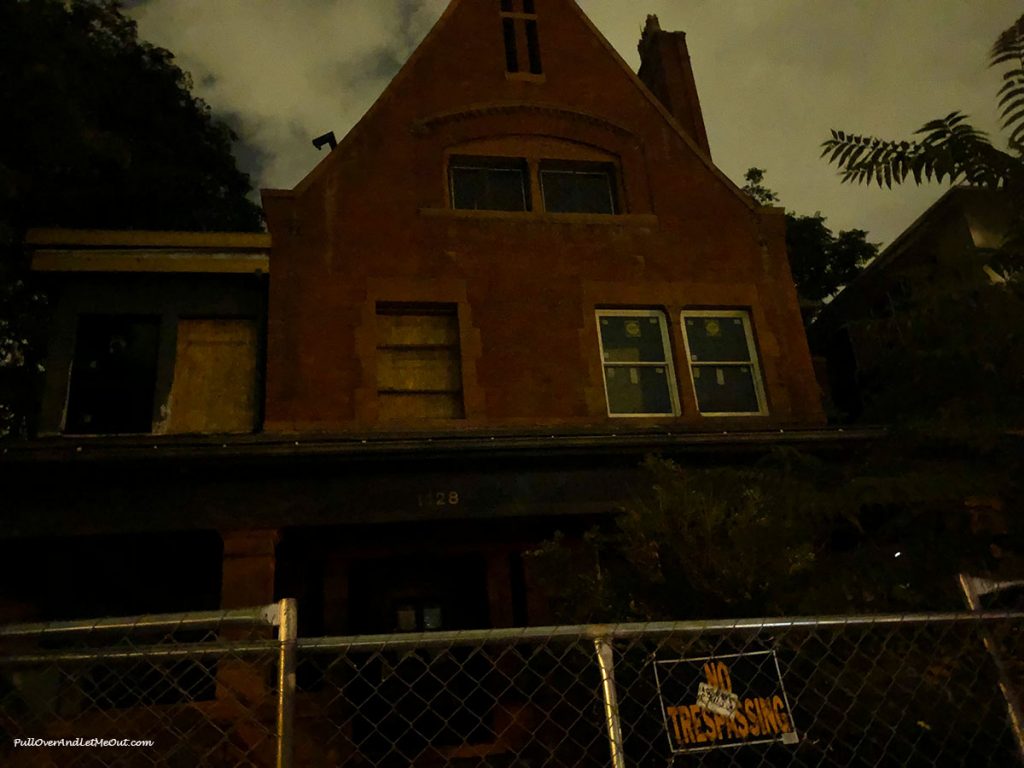 6,450 feet above sea level, Red Rocks Amphitheater is an iconic rock formation and concert venue. It's also a geological wonder; a naturally-occurring acoustically perfect amphitheater that's welcomed famous musical groups including one of my favorites, U2.
An early morning jaunt of about 25-minutes from Denver to Morrison is totally worthwhile if only for the breathtaking vistas. 
In recent years, Red Rocks Amphitheater has become a favorite destination to exercise. We're surrounded by people utilizing the amphitheater for a vigorous workout.
I'm struck by the sheer beauty of my surroundings. Formed 250-million years ago, there's not another place like it on earth. Thus, Red Rocks Amphitheater is a must-see when you visit Denver. If you have time, the town of Morrison is picturesque and has several restaurants, shops, and attractions worth exploring too.
Red Rocks Park & Amphitheatre
18300 W. Alameda Parkway
Morrison, CO 80465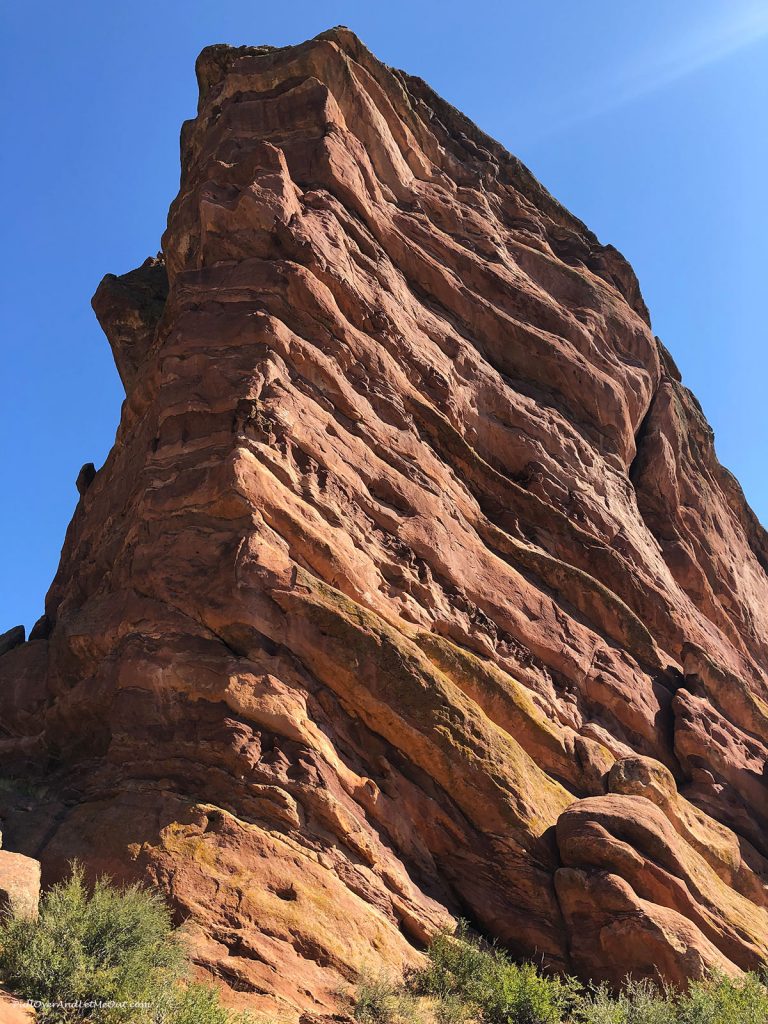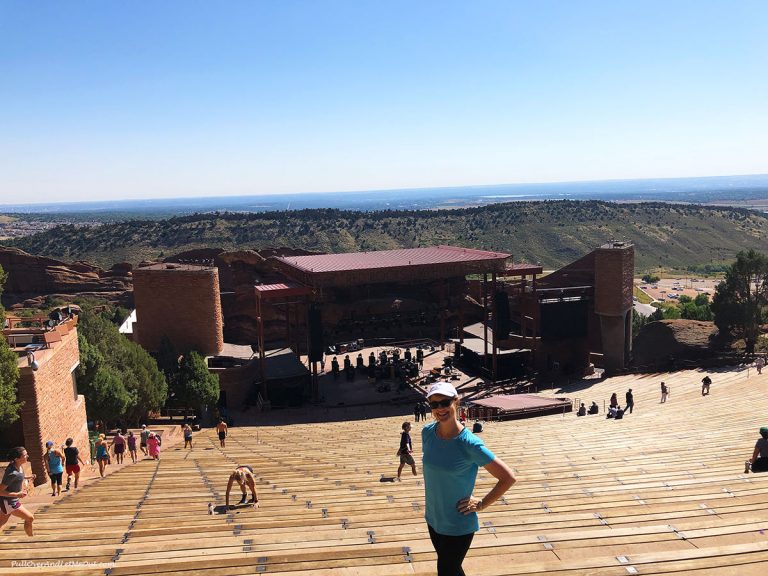 After a lovely morning at Red Rocks Amphitheater, we're hungry and ready for a healthy meal. Hence we travel back to the city and the Denver Central Market. This is a gourmet food hall with something for everyone. Vendors offer an extensive array of food choices from wood-fired pizza, ice cream, artisan sandwiches, fresh seafood, and yummy salads, Denver Central Market is a great place for a quick meal.
Denver Central Market
2669 Larimer Street
Denver, Colorado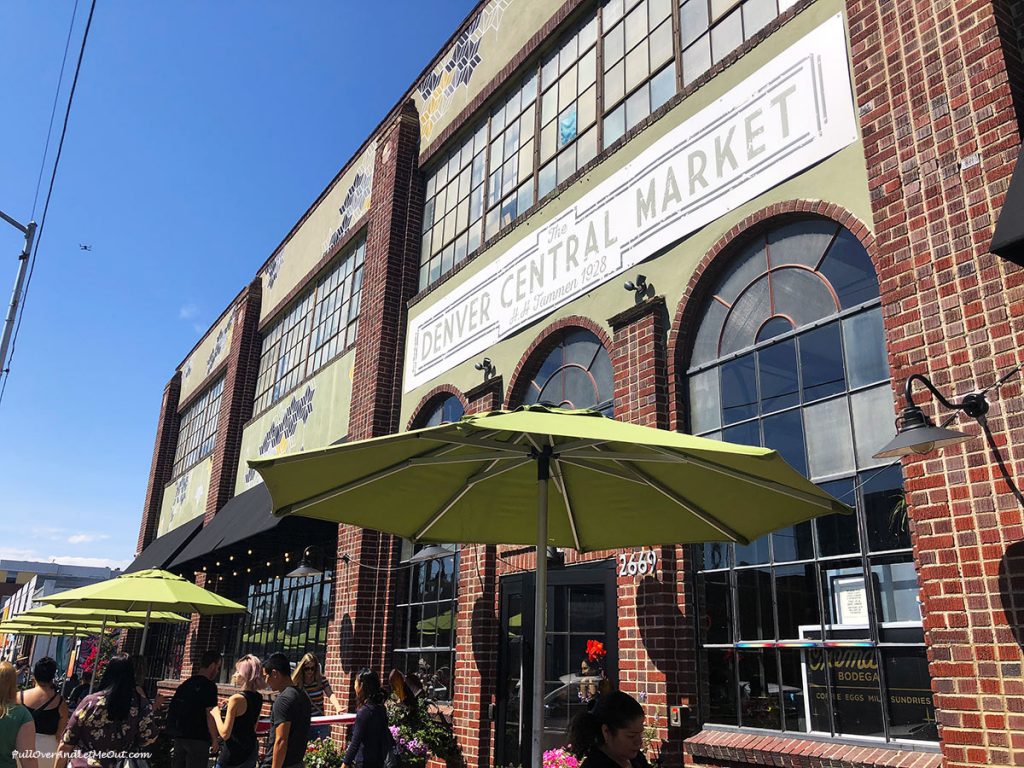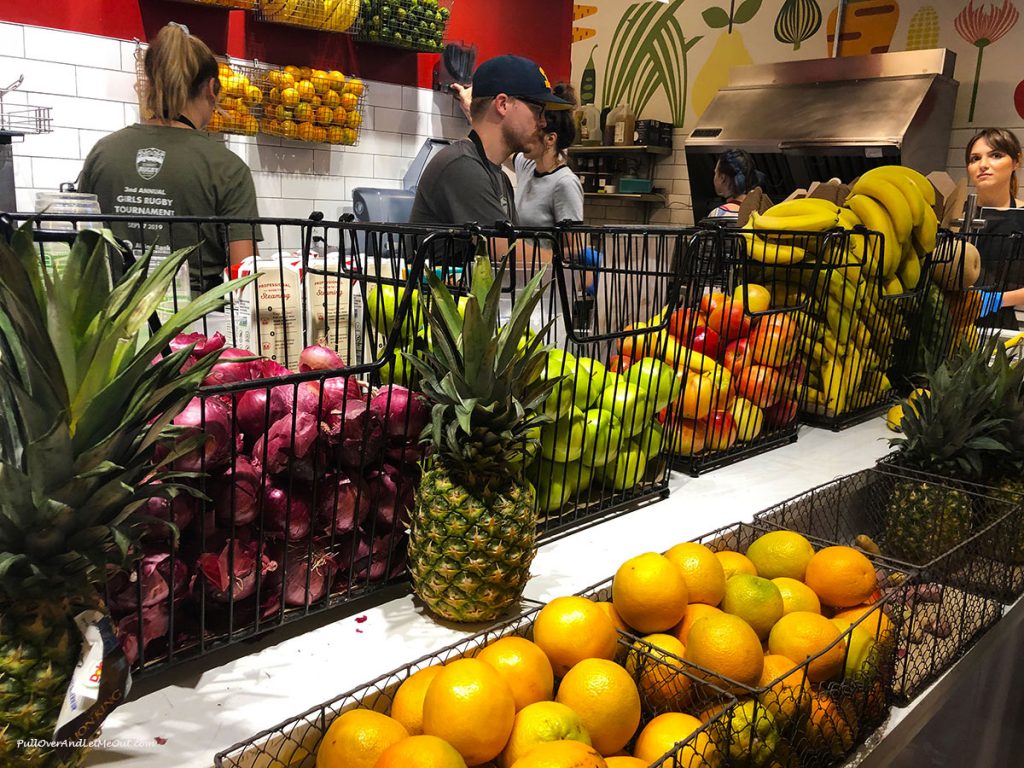 Art District and Denver Street Art
I love a renaissance story and in Denver, the River North or RiNo Art District is undergoing a renaissance. The district comprised of the Five Points, Globeville, Cole, and Swansea neighborhoods was once an industrial center just north of downtown. As industry abandoned the region in the 1980s and 90s, the area was left with multiple empty and decaying warehouses. 
Enter the artists.
Attractive housing prices attracted the artistic community. That community ultimately transformed the River North corridor creating what is today the RiNo Art District. 
As their website brags, "There's always something happening in the RiNo Art District." There are galleries, street art, studios, live music, and events. During our visit, Arts Fest, an outdoor festival featuring an assortment of art and food vendors as well as live demonstrations by street artists has the community alive and bustling.
RiNo is an extremely walkable area and is approximately one mile in radius. There's a true festival atmosphere permeating the neighborhood making it a delightful cultural experience and highlight of my Denver visit.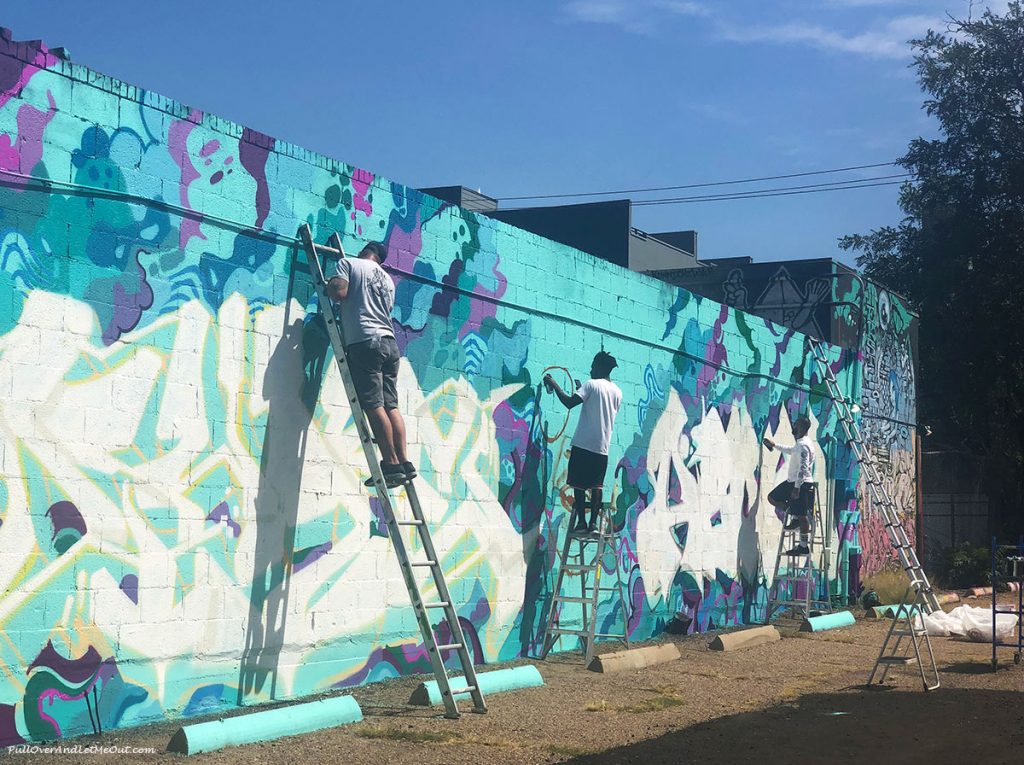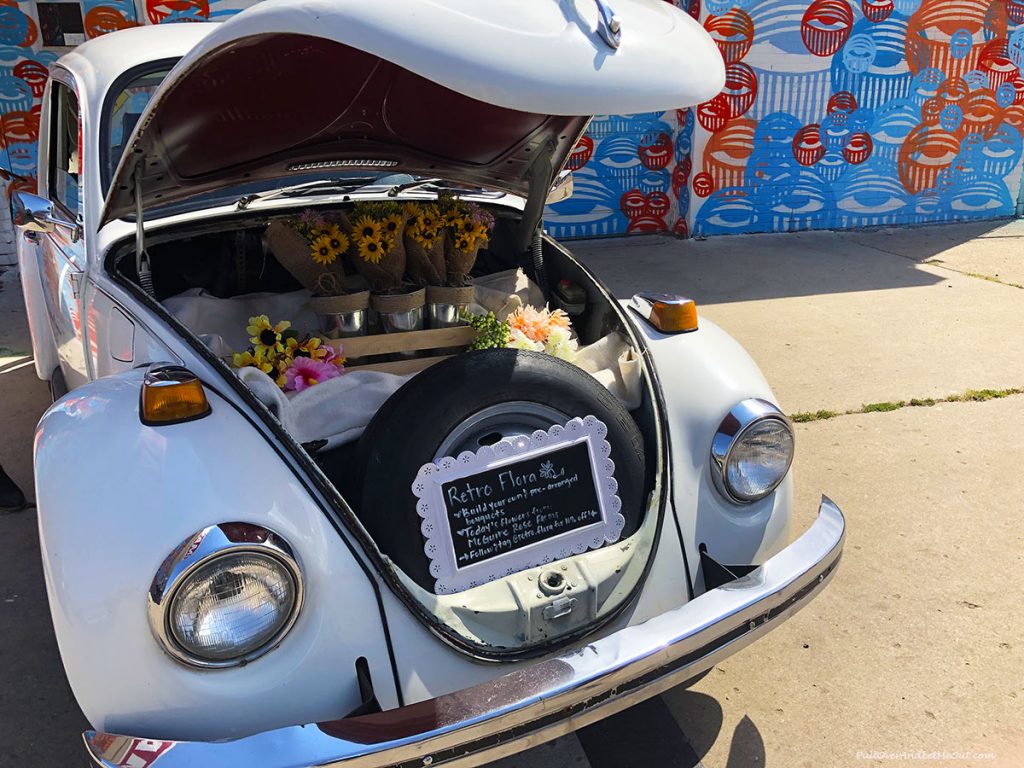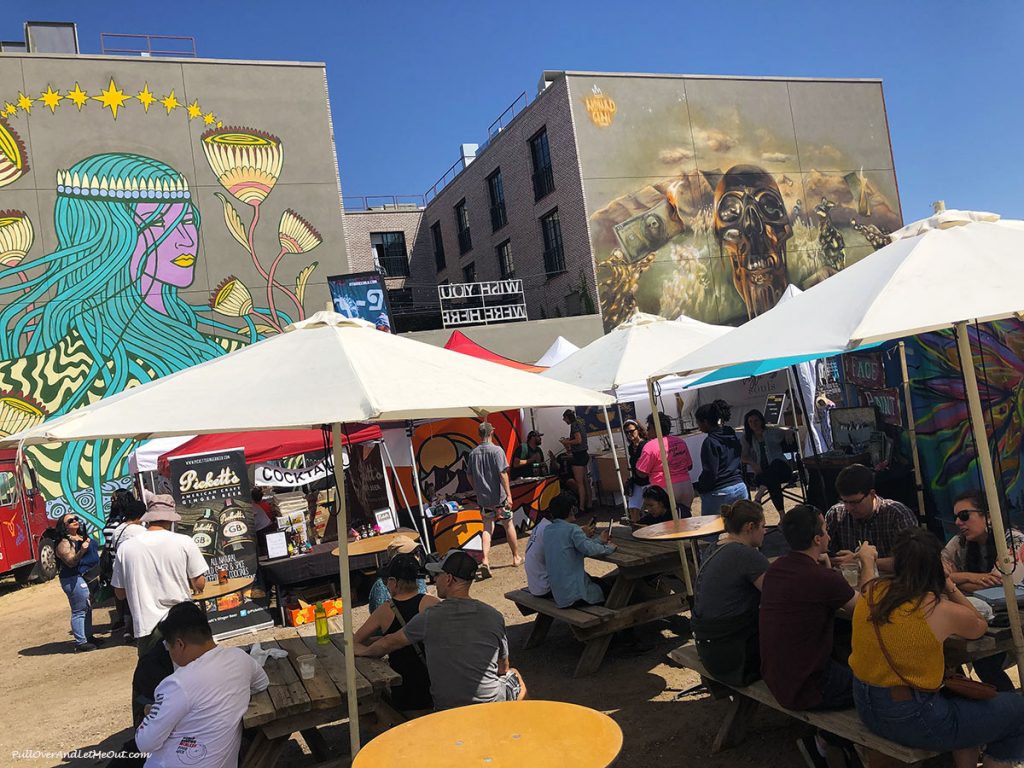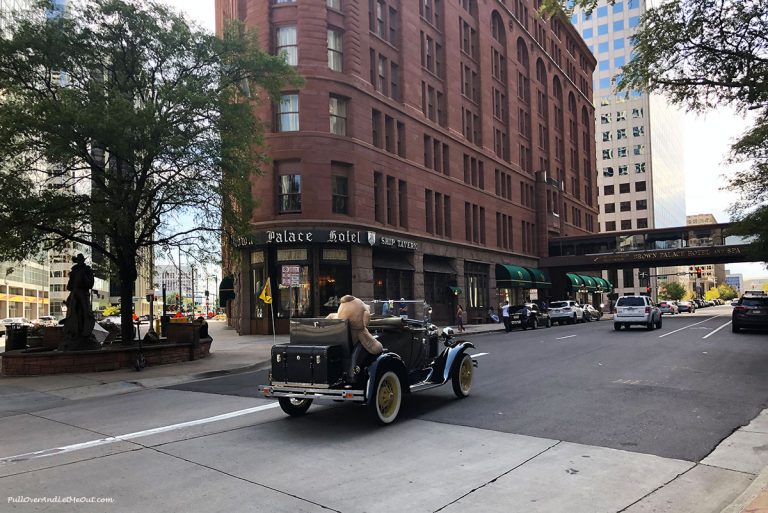 Heads of state, famous athletes, and Hollywood stars have all checked into the Brown Palace Hotel to experience the timeless luxury that's identified with this historic hotel in the heart of downtown. Constructed in 1892, the Brown Palace has been a Denver tradition for over a century.
Step inside and get a view of the soaring atrium, arrive in time for afternoon tea, or simply stroll the lobby and admire the architecture. If you happen to be visiting on a Wednesday or Saturday, inquire about taking a public tour. Guides enthrall visitors with their knowledge of this exemplary hotel that's played a vital role in the city's heritage.
Although we don't have reservations for afternoon tea, there's room at the bar and a friendly bartender in the Brown Palace's Ship Tavern. The casual restaurant and bar is the perfect spot for a refreshing glass of rosé and conversation with my niece. With an extensive list of famous hotel guests, and nearly every U.S. president since 1905 having spent time at the Brown Palace, I can't help wondering if I'm sitting on a barstool that someone famous occupied before me.
The Brown Palace Hotel And Spa
321 17th Street
Denver, CO   80202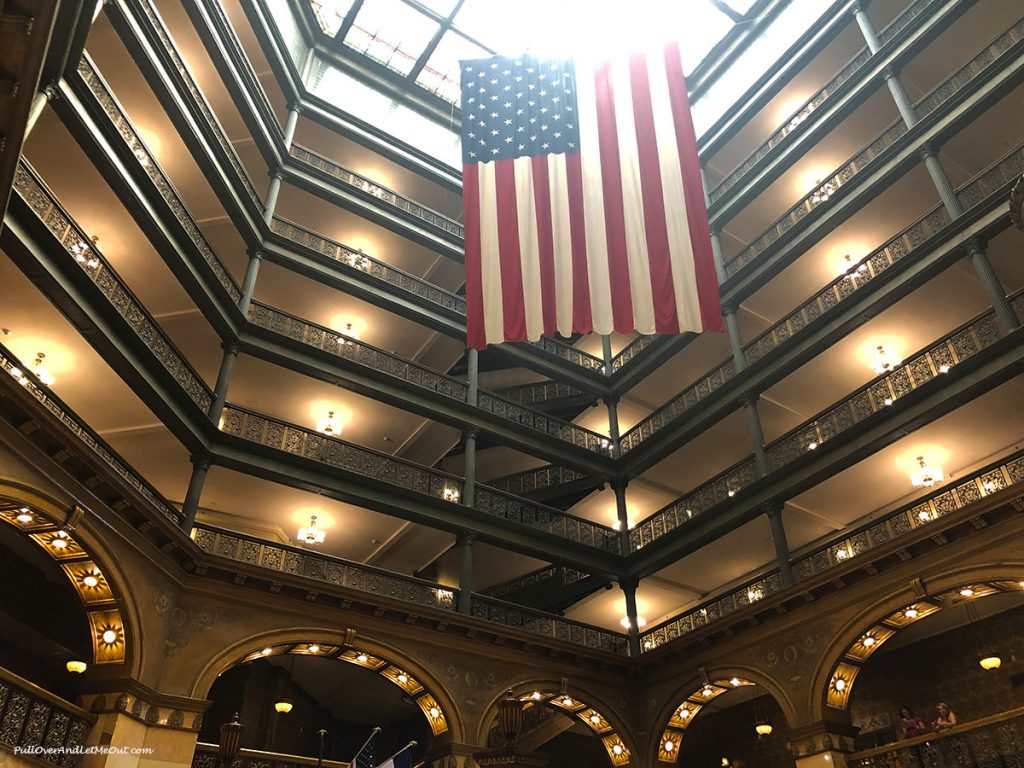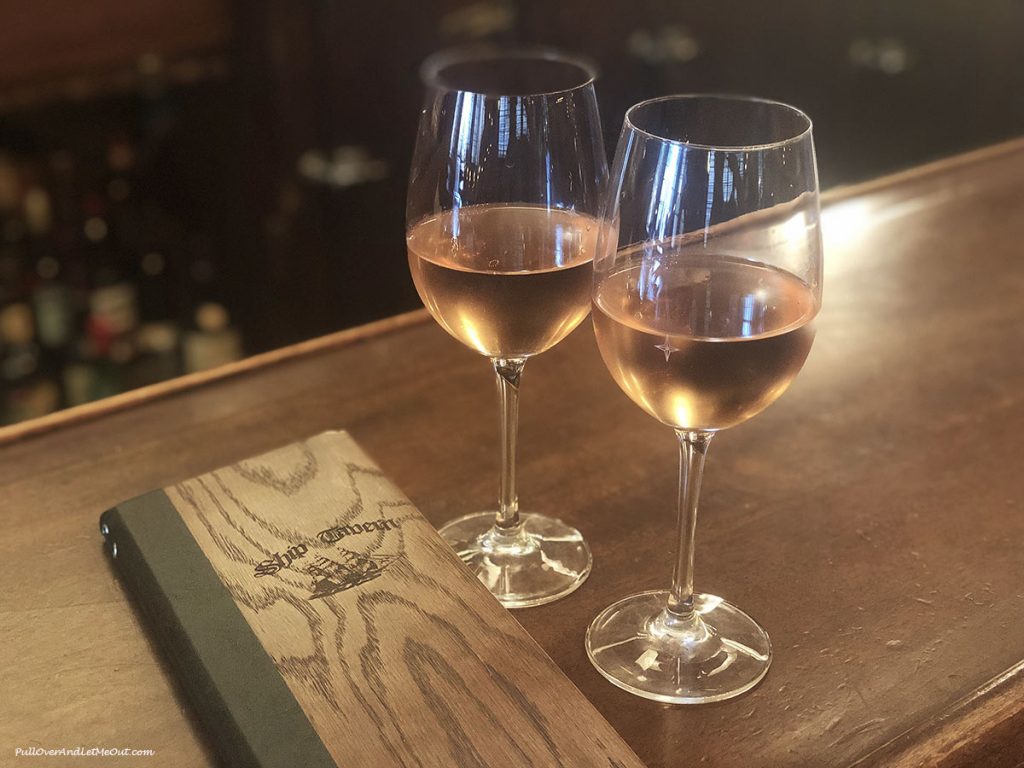 Planning an epic weekend getaway to Denver is challenging because the possibilities are limitless. Nonetheless, with a little advance research and planning, it's possible to maximize your time in the Mile High City. With so much to offer, this cultural center of Colorado is the ideal destination for a weekend escape.
Do you have a favorite Denver attraction? Tell me in the comments below!
Although my Twilight Ghost Tour was hosted by Best Tours of Denver, all opinions are honest and my own. 

Special thanks to my niece Olivia for being a great guide and touring buddy.
Watch this video to see more of Denver!
You may also enjoy these posts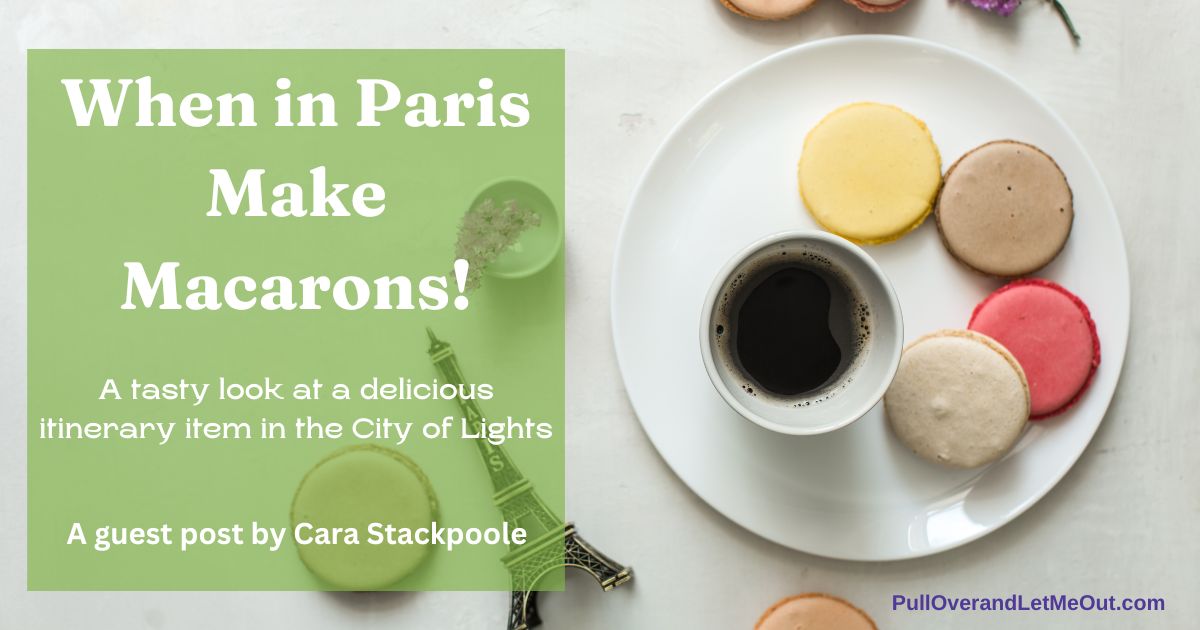 Guest blogger Cara Stackpoole shares a delectable itinerary item in the City of Lights. Discover why making macarons is a memorable experience.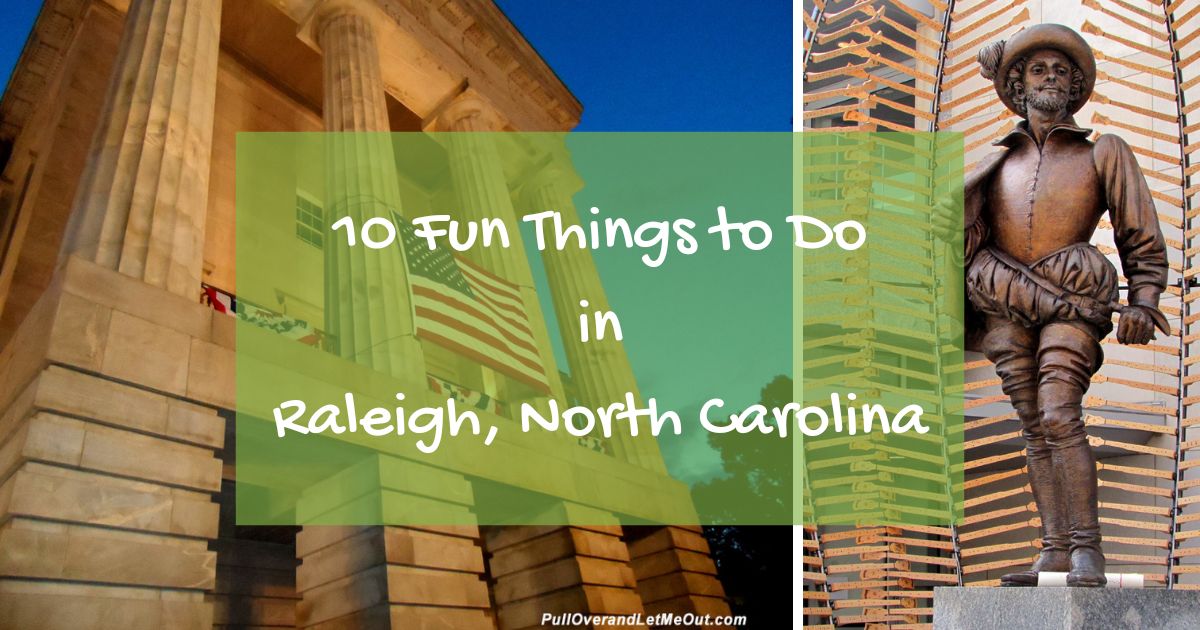 Looking for fun things to do in Raleigh, North Carolina? You're in luck! Raleigh is a vibrant city with a wide range of activities for ...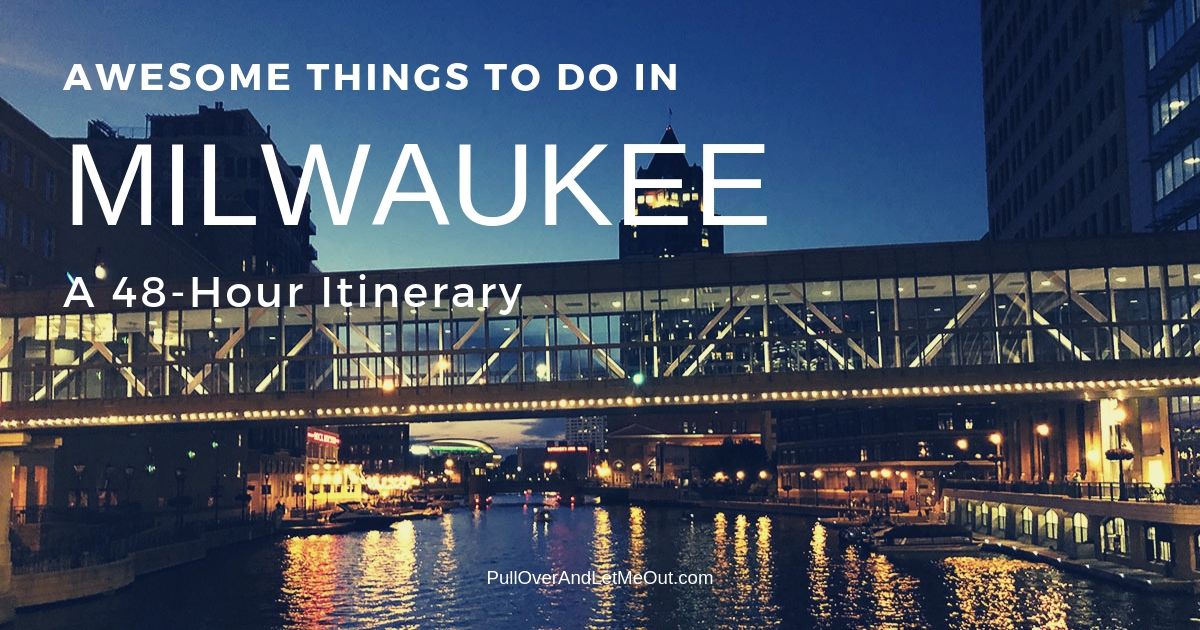 With just 48-hours to spend in Milwaukee, creating an itinerary that allows a realistic timeframe for seeing as much as possible while still getting a ...