Sarah P. Duke Gardens has been a fixture on the Duke University campus and a Durham, North Carolina favorite destination since the 1930s. The gardens were the brainchild of Dr. Frederic M. Hanes, an early member of the Duke Medical School faculty and garden enthusiast. Hanes convinced the widow of the university's founder to contribute funds to create the garden which would, in turn, be named after her. The rest is history, as they say.
Shortly thereafter, over 100 flower beds were planted and the Sarah P. Duke Gardens took root. Eventually growing to become a landmark in the heart of the Duke campus. Each year, visitors from around the globe flock to this perennial favorite outdoor attraction.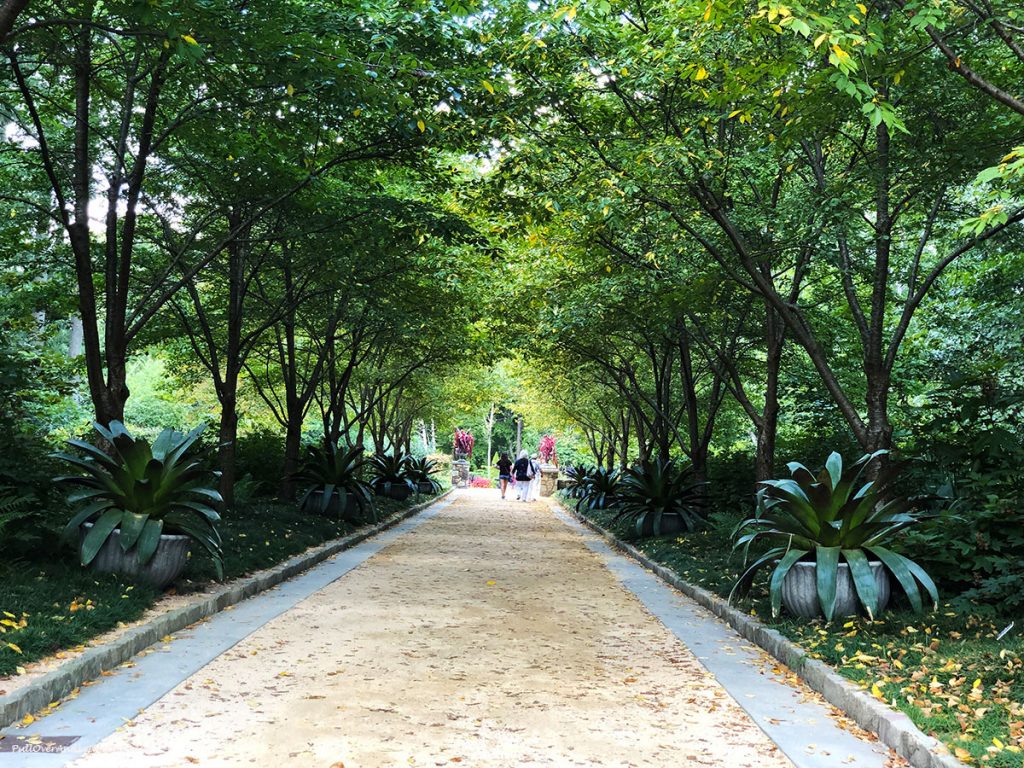 Disclosure:
Many of the links you see on this site and within our trip planning tool are affiliate links. If you click through and make a purchase, I'll get a small commission and it won't cost you any extra. On selected stories, for those hotel and car bookings made using our TravelingToGive™ tool we contribute 2.5% of gross hotel and car sales to Paws for Purple Hearts. So, thanks in advance for helping me keep bringing you the content you enjoy and, at the same time, giving back to those who so bravely serve our country! #everytripmatters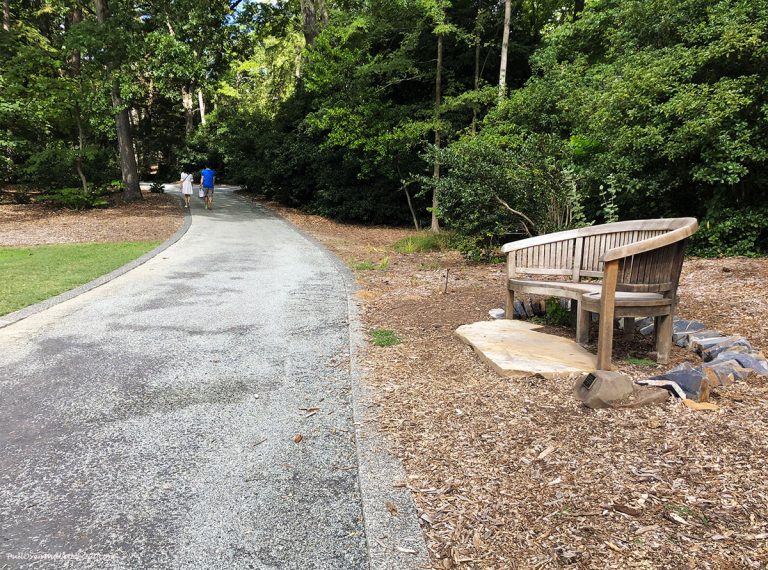 We arrived sporting comfortable shoes and prepared to stroll. There's a labyrinth of paths and walkways leading visitors past some of the most beautiful plant life and horticultural displays in the country. From the Bloomquist Garden of Native Plants to the Culberson Asiatic Arboretum, to the Terraces and Historic Gardens, the sprawling scenery offers a splendid array of vegetation to view.
In addition to the plants, there's also an abundance of other notable sights. There are fountains and a koi pond, a bird-viewing shelter and a frog sanctuary, pagodas and carnivorous plant life. There are even a couple of millstones enhancing the terrain. Sarah P. Duke Gardens is a living entity with an ever-changing landscape that's entertaining regardless of the season.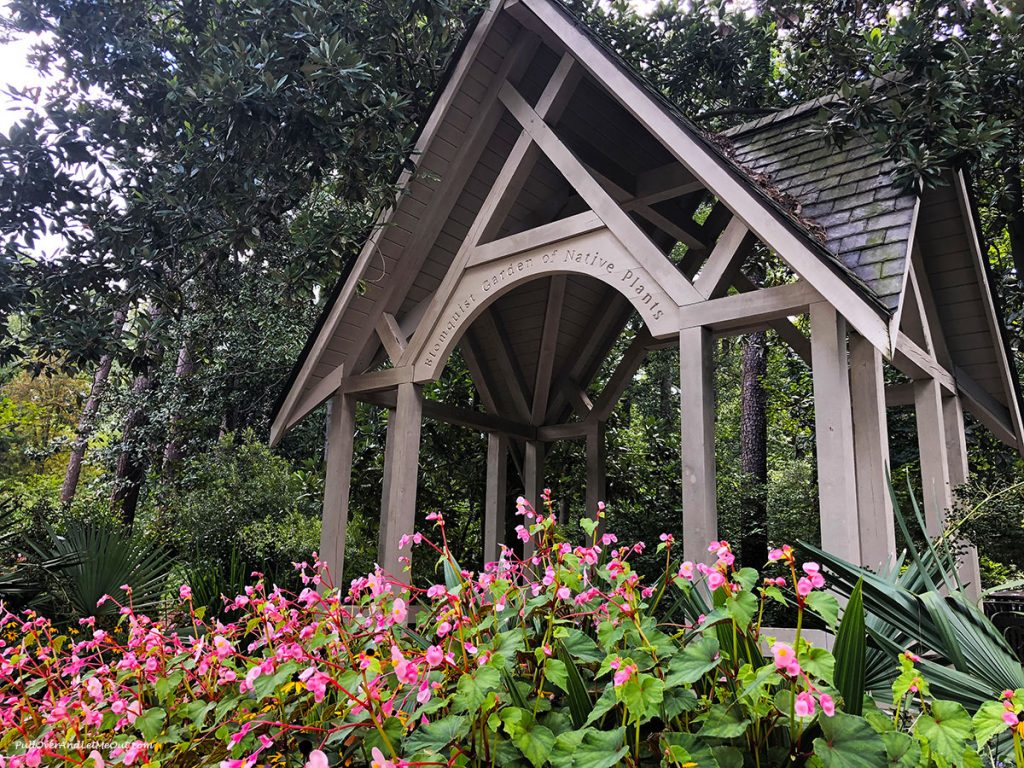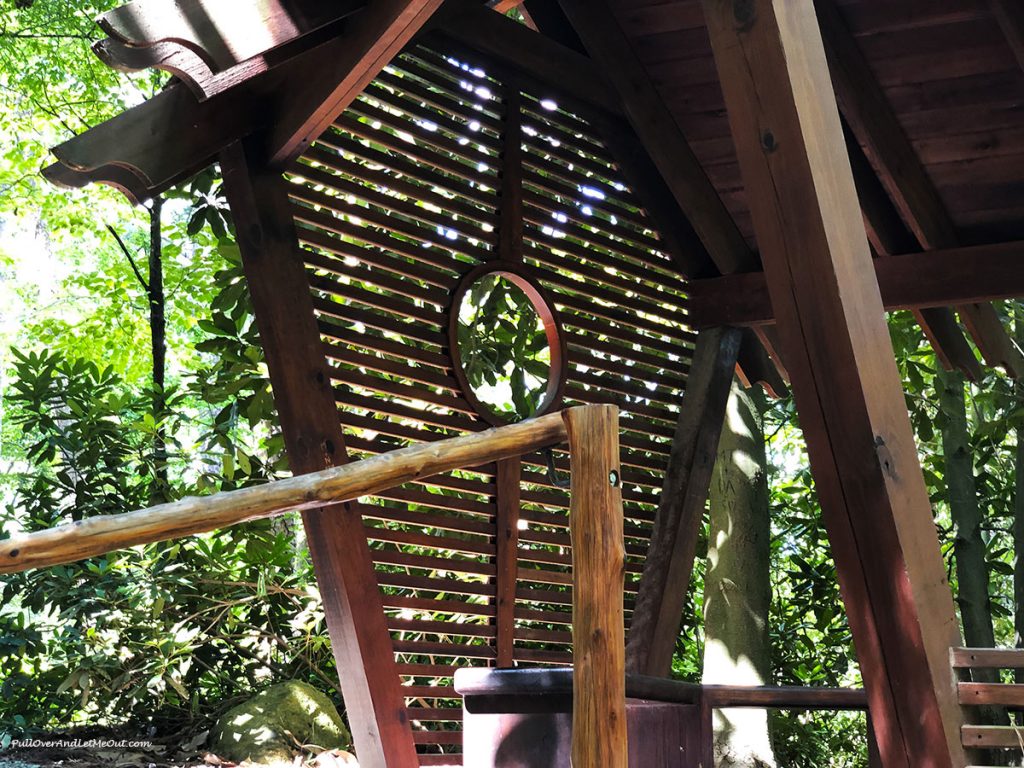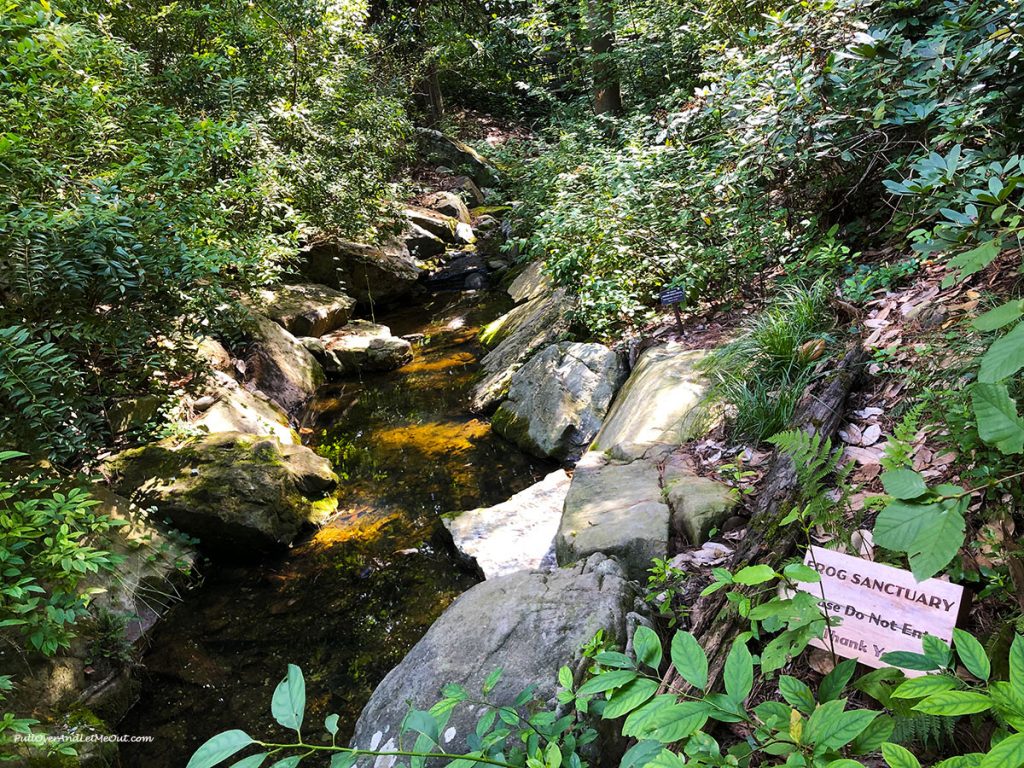 Visit Sarah P. Duke Gardens
As with most attractions, starting at the visitors center is a wonderful way of assuring you'll get the most out of your visit. The Doris Duke Center is the place to pick up a map to plan your route. With 55-acres of specialized gardens, having a map for a self-guided tour is a smart idea. 
If you prefer a more structured tour, guided walking tours commence at the visitors center Tuesdays, Wednesdays, Thursdays, and Fridays at 10:00 am beginning mid-March through mid-November. Additional tours are added at 2:00 pm in the spring and fall. Tours cost $10 per person and advance reservations are strongly encouraged.
Trolly tours are also available during the same hours at the same price but book quickly. All tours last approximately 1.5 to 2 hours and give a wonderful overview of the stunning garden displays, garden history, native plants, and special collections.
For a full emersion into the Sarah P. Duke Gardens, there are even classes and special programs and events available throughout the year. There's also the Terrace Café if you want to have a snack or enjoy your lunch in the ethereal environs.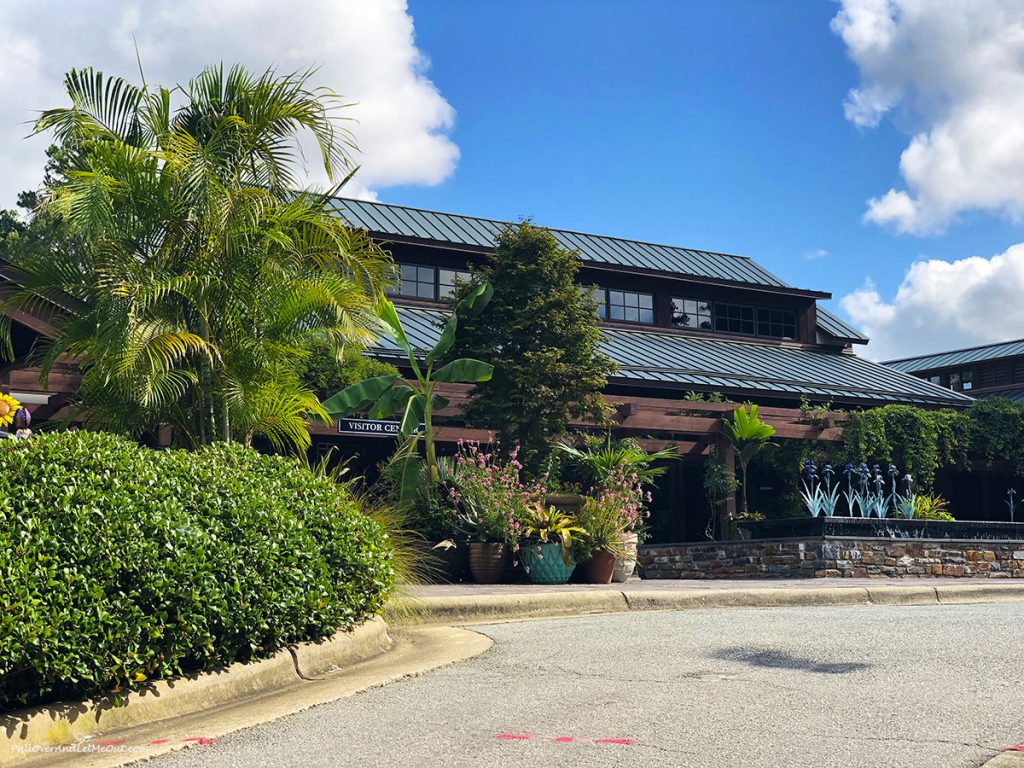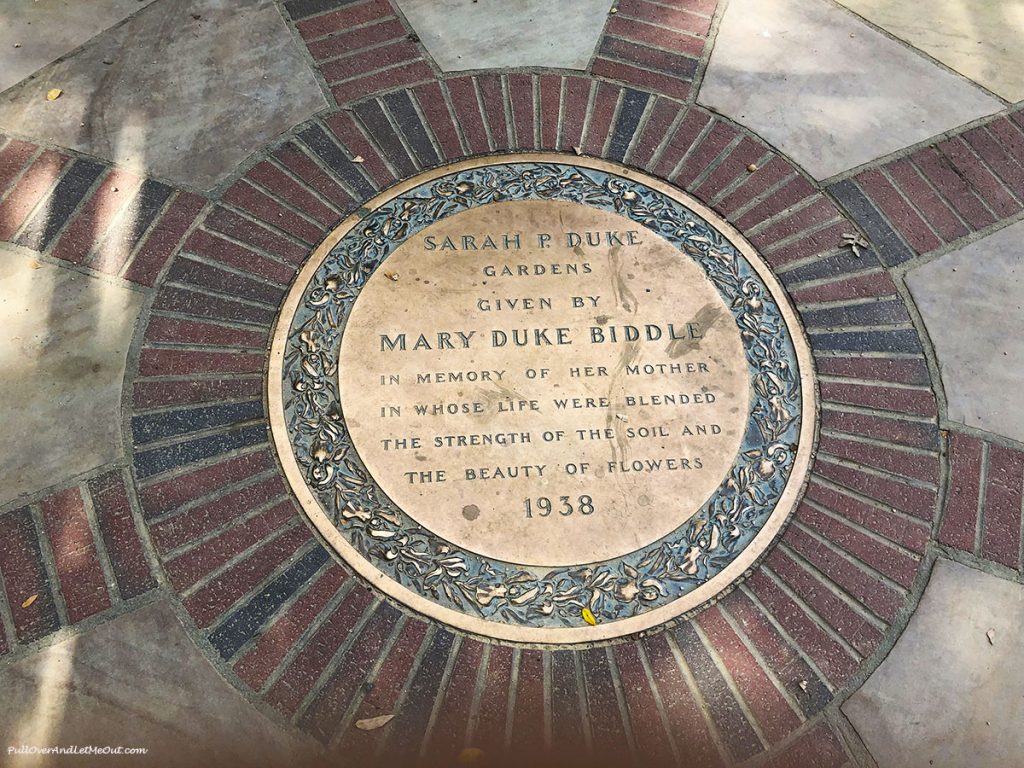 Watch this video to see more of the Sarah P. Duke Gardens.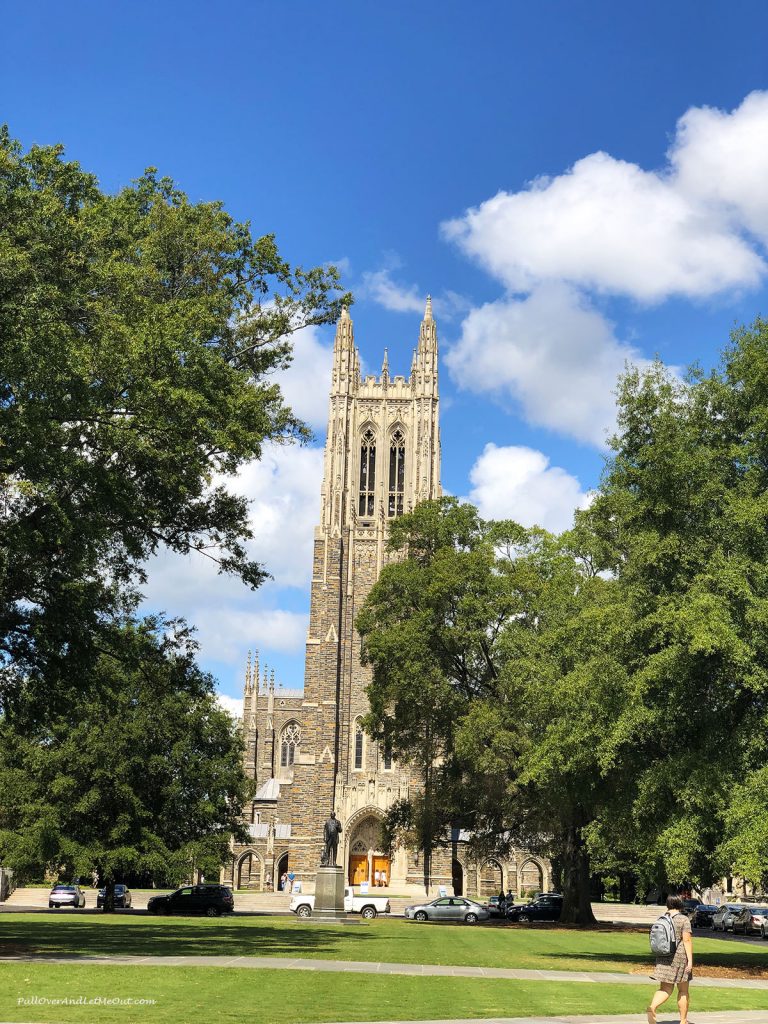 Sarah P. Duke Gardens is located on the campus of Duke University and a short distance from notable landmarks including Duke Chapel. 
The university's acclaimed Gothic architecture and stone buildings distinguish this renowned academic setting making a stroll beyond the garden walls a must-do while in Durham.
Moreover, Duke University also boasts of two world-class hotels tucked in the woods on the edge of the campus. Should you find yourself spending a night or two in the Bull City, you may wish to stay at either the Washington Duke Inn or the JB Duke Hotel.
Duke University and Sarah P. Duke Gardens isn't far from Durham's popular downtown district and can be accessed via the Bull City Connector. The Bull City Connector features a fare-free route from the campus to 9th Street and downtown Durham.
There's something magical about strolling through beautiful gardens. Lush greens blending with colorful flowers and delicate sounds of chirping birds create a serene feeling, even if it's just for a short part of the journey. In Durham, North Carolina, Sarah P. Duke Gardens on the campus of Duke University is a hidden gem, a welcomed retreat, and blooming brilliant destination worth adding to a Durham travel itinerary.
Grounds are open 365 days a year 8:00 am to dusk. Spring is the busiest time of year and especially when the wisteria is in bloom.
Doris Duke Center hours: 9 am to 6 pm M-F 9 am to 5 pm Sat & Sun. Winter hours the center closes at 5 pm.
Admission is FREE but parking is not. There are machines in the lot adjacent to the gardens and an app you can use to pay. The fee is $2 an hour.
Sarah P. Duke Gardens
420 Anderson Street
Durham, NC  27705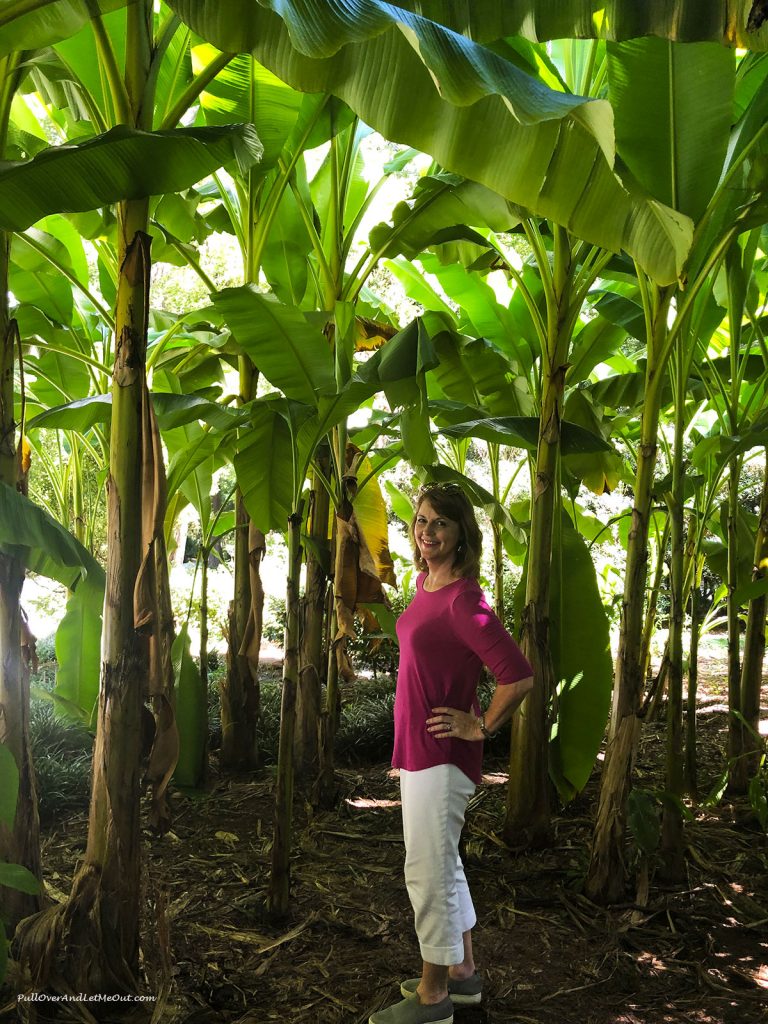 Pin This To Plan Your Visit To Sarah P. Duke Gardens!
You May Also Enjoy Reading This!
Bull City Laughs- The Funniest Tour in Durham, NC