Virginia's Eastern Shore is separated from the rest of the state by the Chesapeake Bay. To get there, our approach includes traveling the 23-mile long Chesapeake Bay Bridge-Tunnel which is part of U.S. Highway 13. Once on the other side, the serene undisturbed landscape is a stark contrast to the busy cities behind us on the other side of the bay. With approximately 80-miles of undeveloped coastline, wildlife, and acres, and acres of preserved flat terrain, Virginia's Eastern Shore is a sanctuary to be explored. To fully experience this portion of the Delmarva Peninsula, we rely on the Pints & Paddles tour by The Ugly Oyster Tour Company. 
Disclosure:
Many of the links you see on this site and within our trip planning tool are affiliate links. If you click through and make a purchase, I'll get a small commission and it won't cost you any extra. On selected stories, for those hotel and car bookings made using our TravelingToGive™ tool we contribute 2.5% of gross hotel and car sales to Paws for Purple Hearts. So, thanks in advance for helping me keep bringing you the content you enjoy and, at the same time, giving back to those who so bravely serve our country! #everytripmatters
Pints & Paddles is a full-day exploration of Virginia's Eastern Shore that includes a little wine, whiskey, beer, and adventure – should you choose. 
The tour, hosted by The Ugly Oyster Tour Company in Onancock is a mixture of several of the most outstanding features of the region. It also offers the perfect amount of action, fun, and history to provide insight into this unique part of Virginia.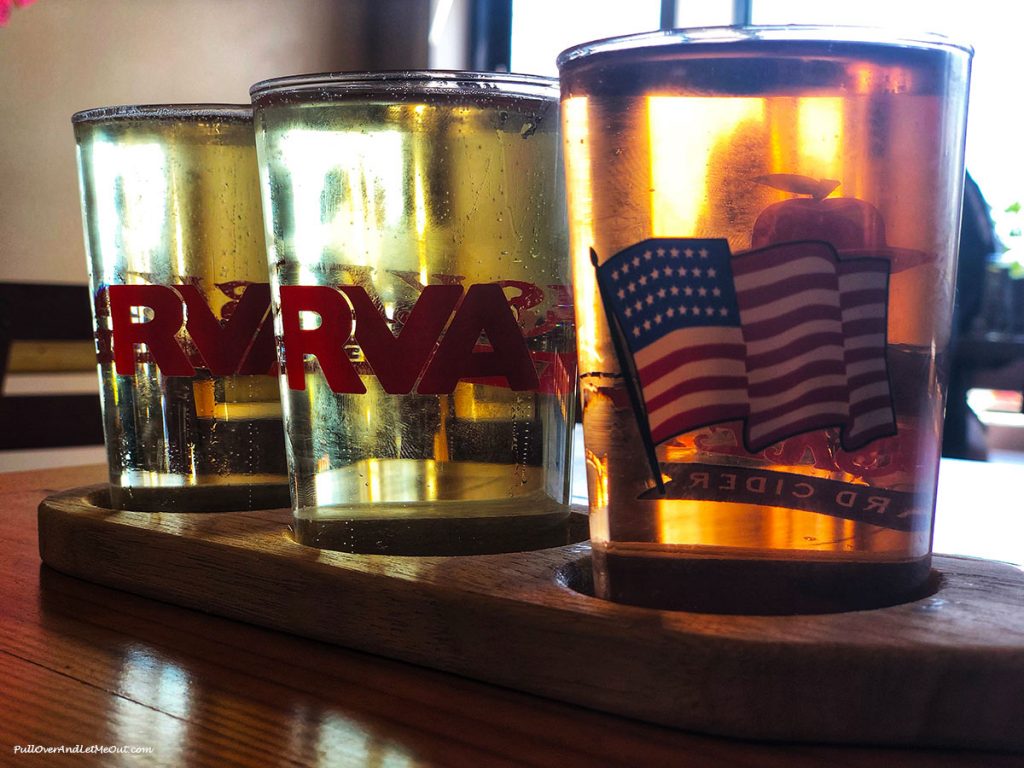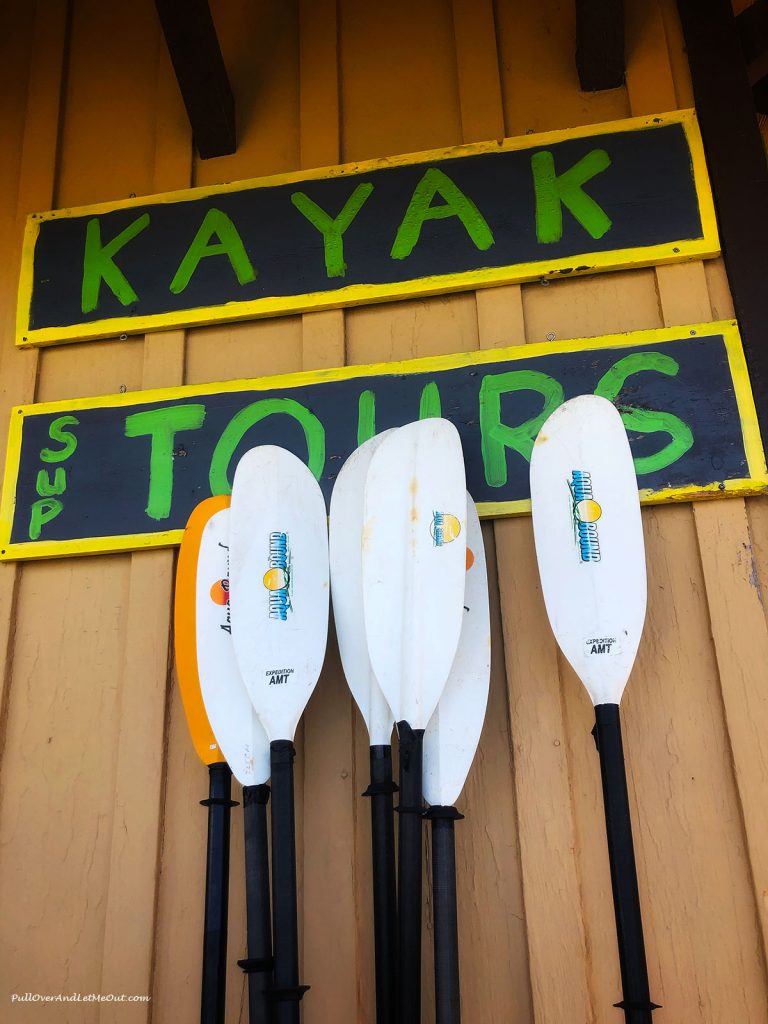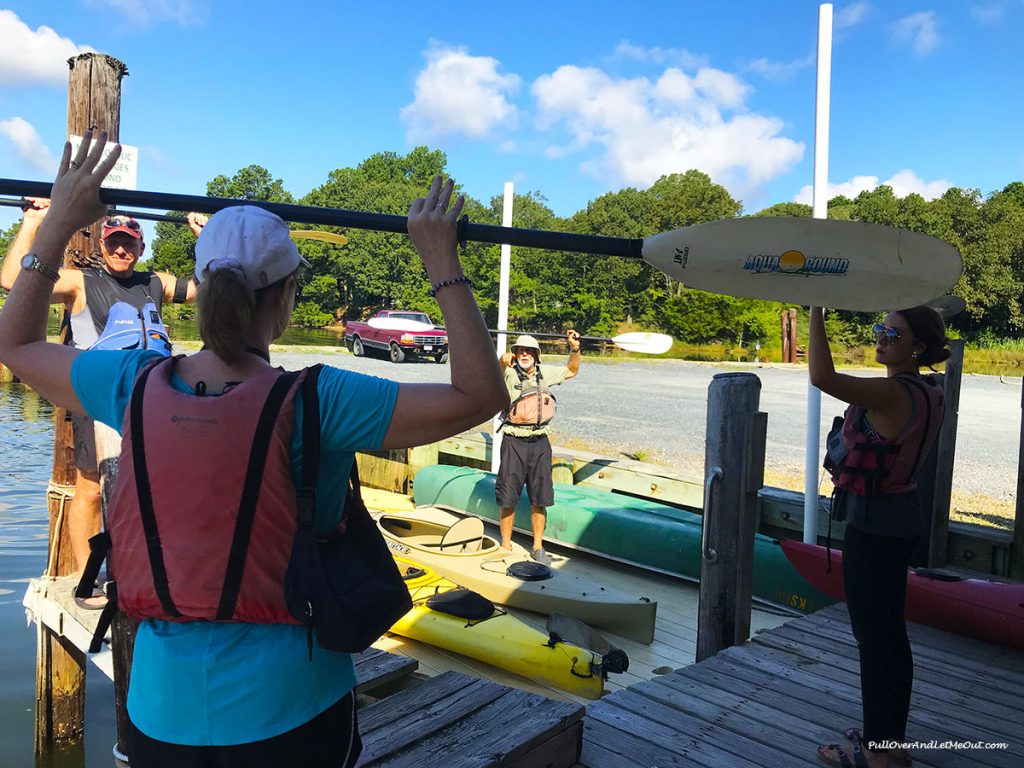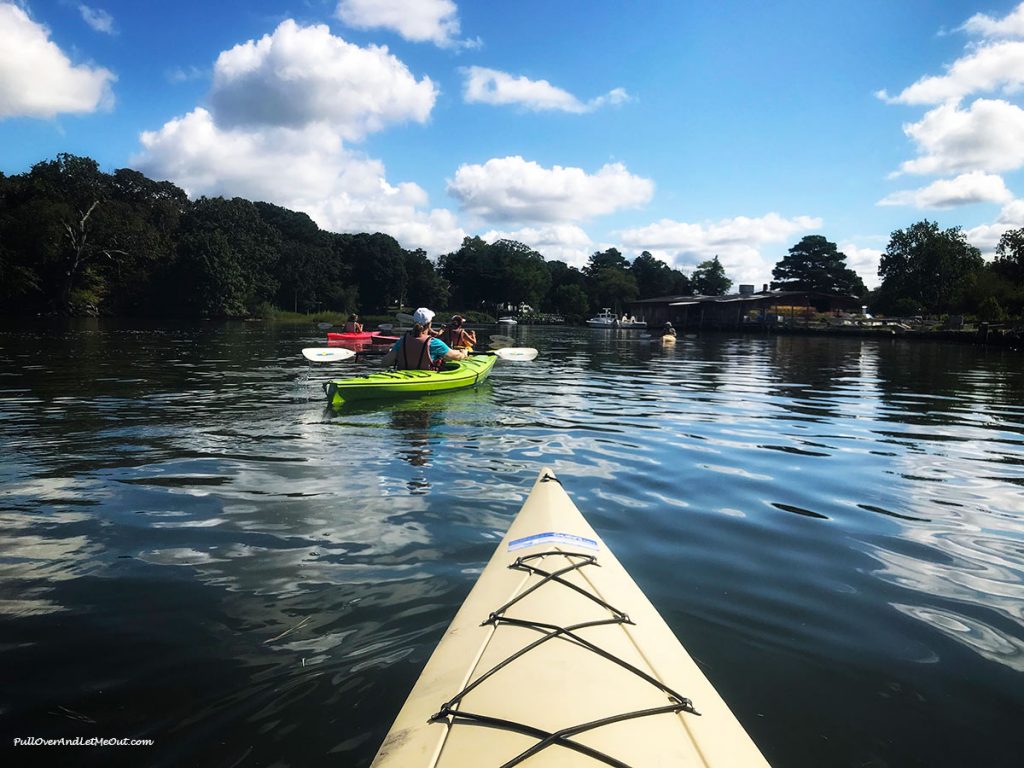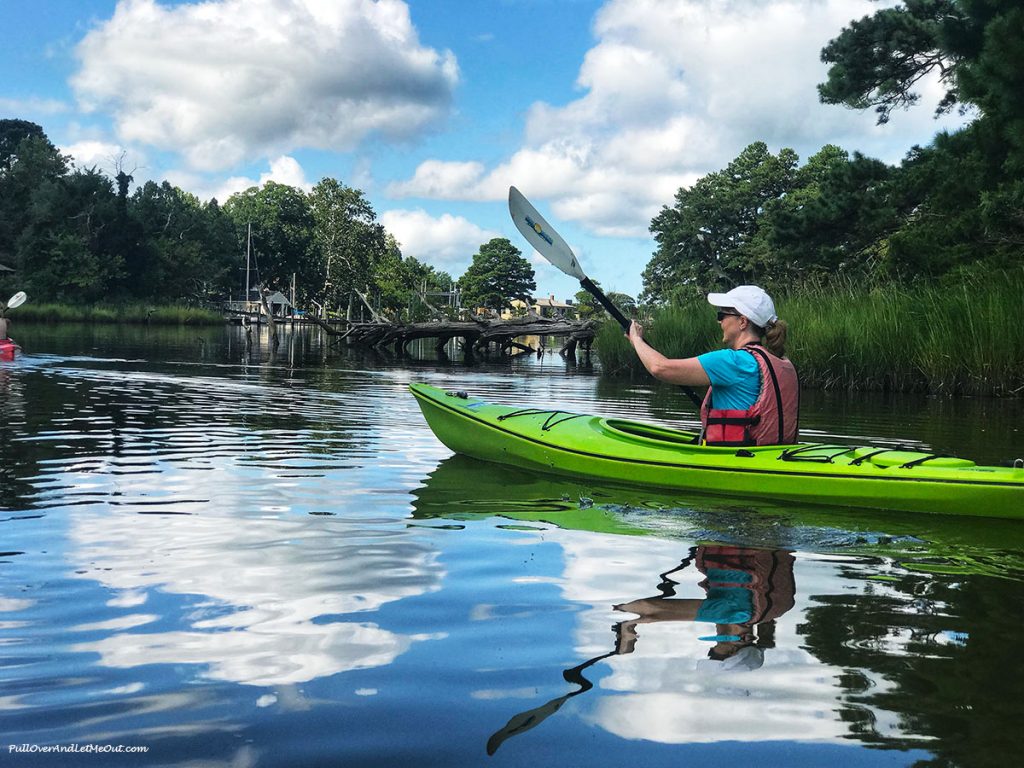 With the Chesapeake Bay on one side, the Atlantic Ocean on the other, multiple creeks, streams and waterways, Virginia's Eastern Shore is teeming with wildlife, birds, and fish. Consequently, it's popular with outdoor adventurers. With that being said,  kayaking is the ideal method of transportation for experiencing nature.
Pints & Paddles begins at Burnham Guides in the town of Onancock (pronounced Oh-nan-cock) in what's affectionately called, the Yak Shack. We meet our Paddle Guide, Will, and start with a crash course on kayaking before boarding and launching onto Onancock Creek. I don't know how, but despite growing up practically on the water near Annapolis, Maryland, this is my first ever attempt at kayaking. I learn quickly and Will's instructions are easy to follow. The creek is extremely calm thus making it an excellent location for beginners.
Touring the creek, Will identifies birds, landmarks, and points of interest while giving us a brief history of Virginia's Eastern Shore and its inhabitants. We spot a variety of waterfowl as well as some fascinating snails and a couple of jellyfish in the water. After two hours, we return to the dock a little damp but inspired for our next leg of the adventure.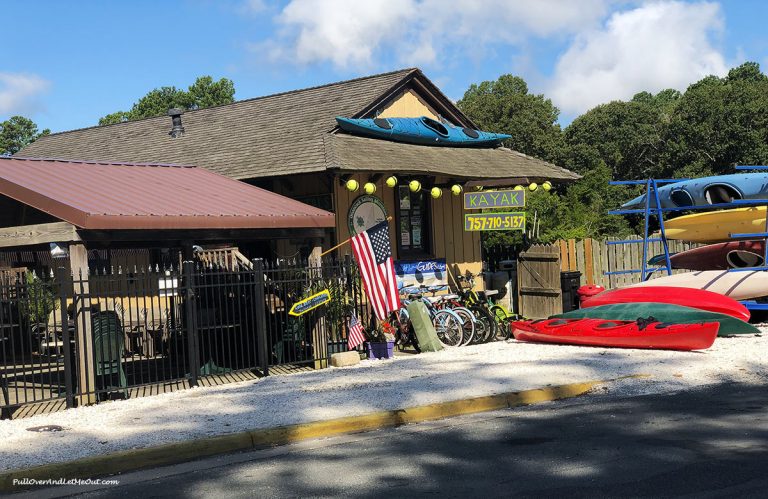 Chatham Vineyards on Church Creek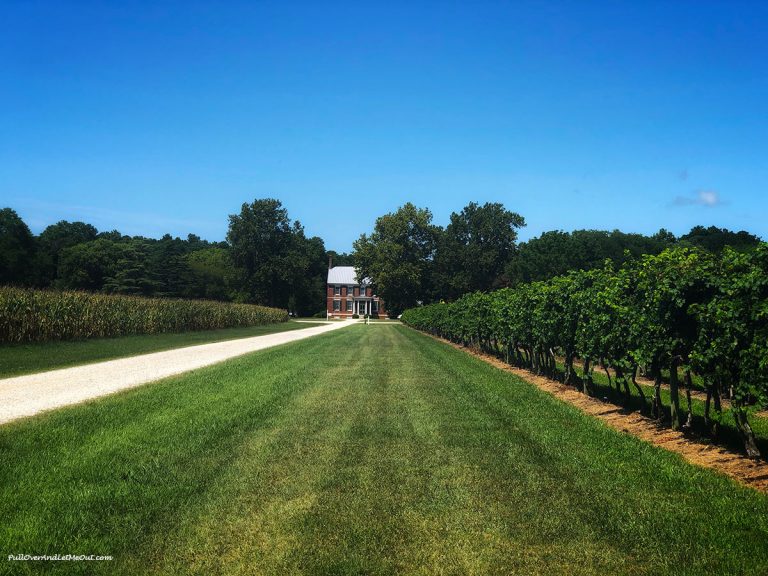 After a post-kayak tour freshen-up, we pick up our box lunch of Chesapeake Bay crabcake from Mallards' and climb aboard The Ugly Oyster Tour bus for the second leg of the journey. Our guide Hillary treats us to some shore lore and an informational video as we travel to Chatham Vineyards on Church Creek.
Virginia's Eastern Shore is an American Viticultural Area (AVA). Its temperate micro-climate and loamy soil make it optimal for grape growing and winemaking. We're greeted by the owner, Jon Wehner who shares with us the story of Chatham Vineyards and his philosophy of winemaking. His focus is farming first so that the wine is expressive of place. 
Our tasting includes several outstanding samples of Chatham Vineyards offerings; a steel fermented Chardonnay, an oak fermented Chardonnay, Cab Franc, Merlot, a Vintner's Blend, and a light and tasty Rosé. Après sampling, I order a glass of the rosé to pair with my delicious crabcake salad. 
The fusion of wine, food, and breathtaking scenery provides a one-of-a-kind wine tasting experience with an almost European ambiance.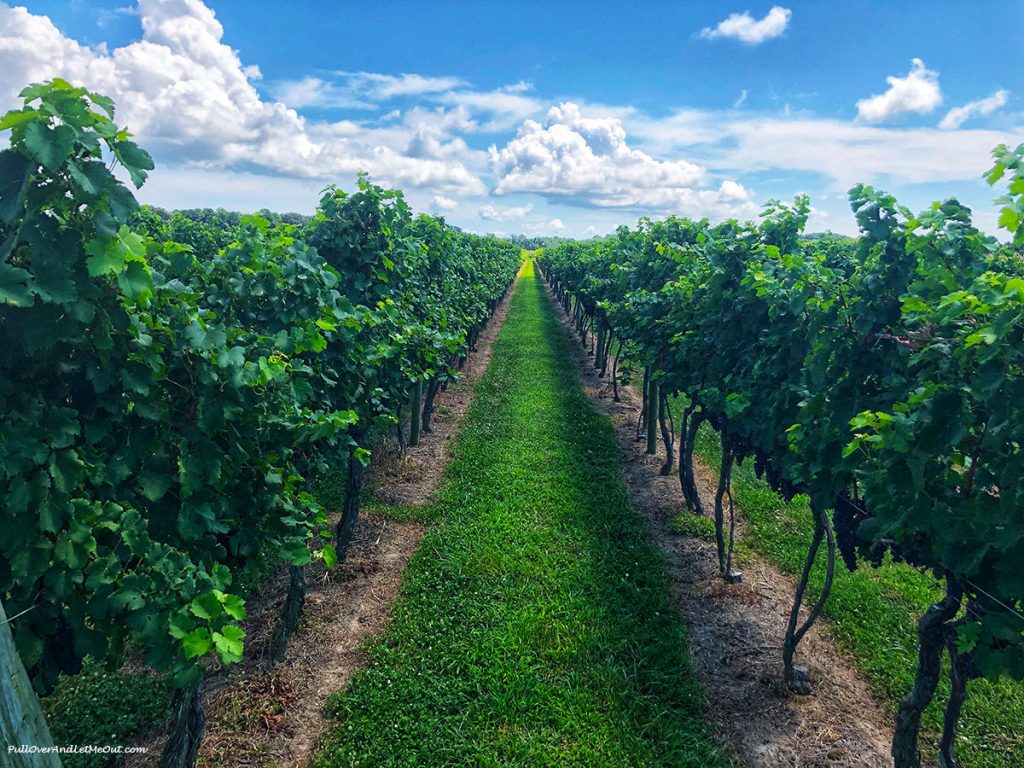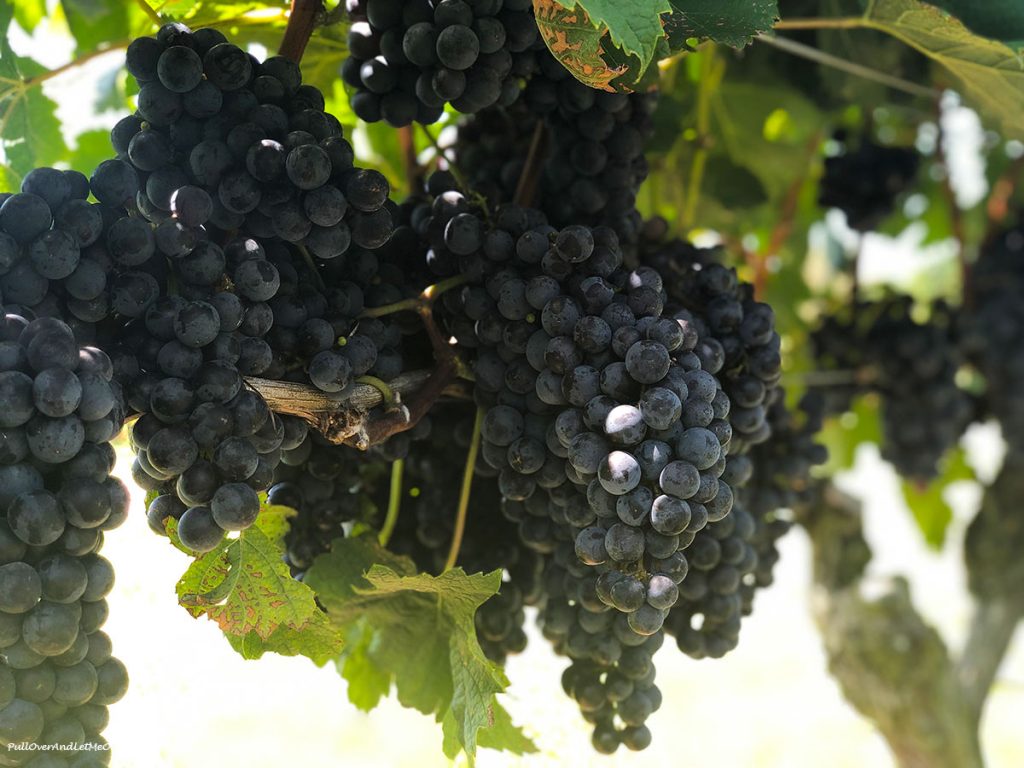 Watch this video to see more of the Pints & Paddles Tour with the Ugly Oyster Tour Co.
Departing Chatham Vineyards we travel into the town of Cape Charles, Virginia for some free time to delve into this delightful community near the mouth of the Chesapeake Bay.
Once an important railroad hub, today, Cape Charles is a charismatic spot popular with both tourists and locals alike. We take to foot on Mason Avenue and explore the main thoroughfare working our way to the beach at one end before strolling along and visiting several spots including Busky Cider on the Bay, Brown Dog Ice Cream, Cape Charles Distillery, and Peach Street Books.
Cape Charles has a storybook quality that makes popping in and out of its boutiques and shops feel almost like being on a movie set.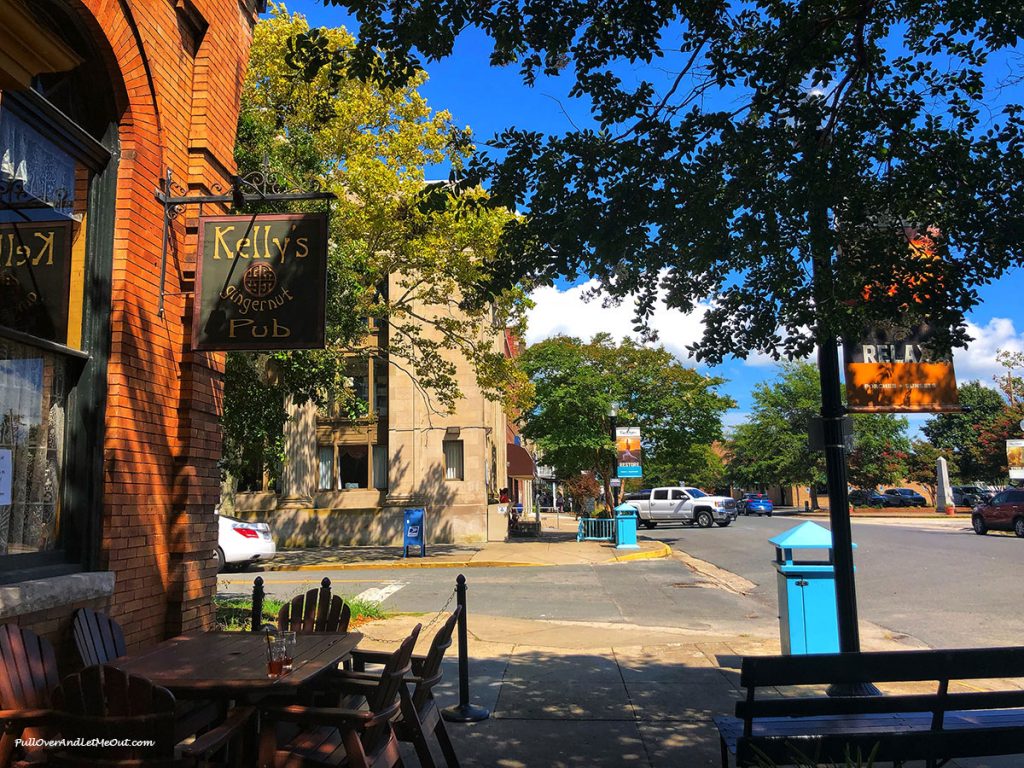 Wrapping up our fun-filled tour, we re-board the bus and take a short trip to the Cape Charles Brewing Co. for flights of local craft beer.
The family-owned and operated brewpub housed in what was once the Reliable Hardware and Lumber Yard is today a flourishing dining and beverage attraction with deep Virginia Eastern Shore roots. 
This happy brewery is the perfect final stop. There's fun energy the moment we enter the door. The spacious seating area, classic rock music, and extensive bar invite our crew to pull up a stool and try some beer.
I select a flight comprised of Heffin' Fairy Tale, Bayside Belgian, Blood Orange, and Smith Island Stout. 
The beer is delicious but of the four, Bayside Belgian wins me over as does the massive soft pretzel I've paired with my flight.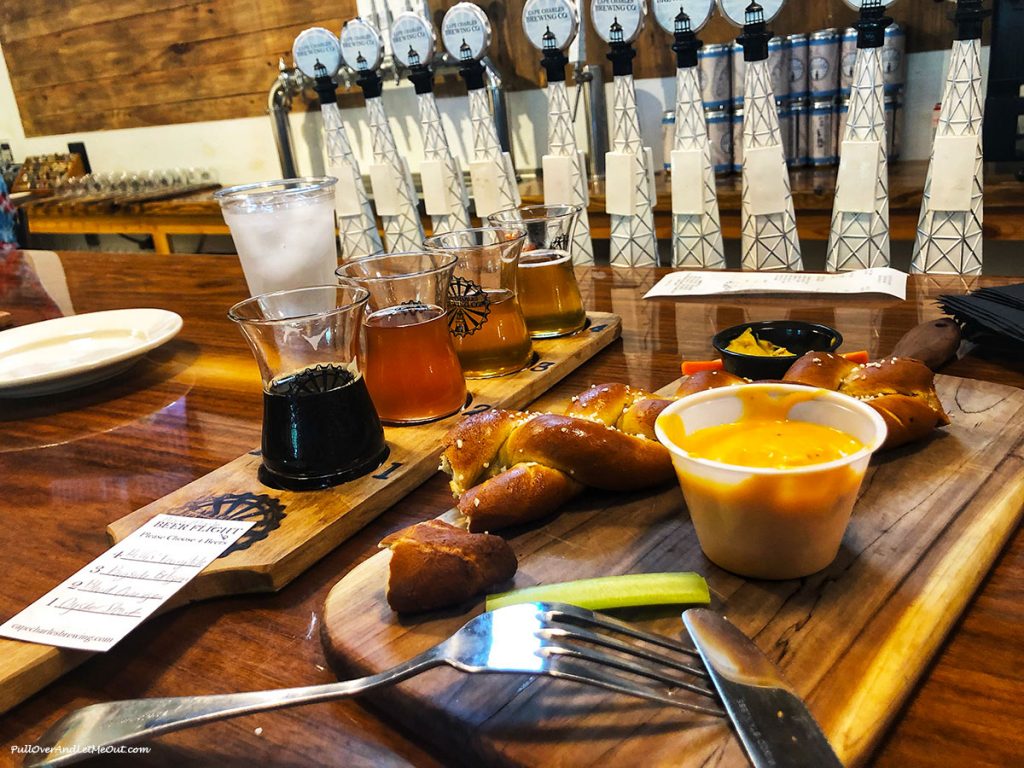 Virginia's Eastern Shore with The Ugly Oyster Tour Co.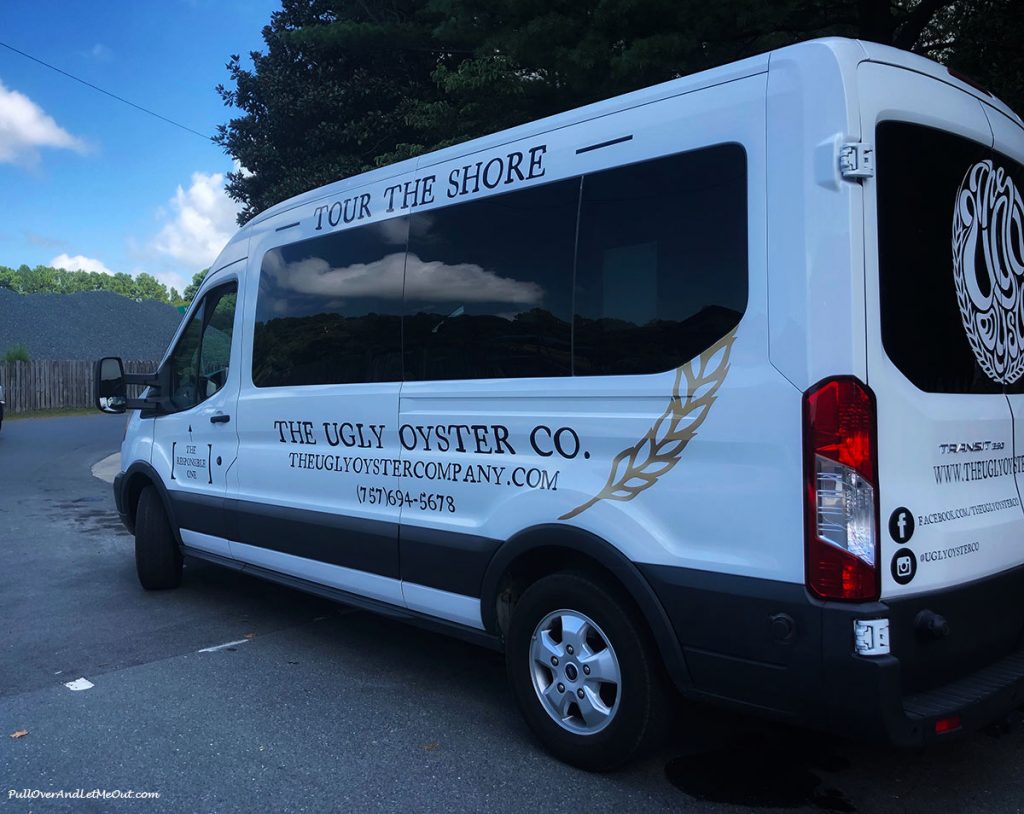 Virginia's Eastern Shore is an intentionally unspoiled, remote destination steeped in history and brimming with nature, rural scenery, and outdoor adventures. The Ugly Oyster Tour Company's Pints & Paddles Tour serves up a full day of immersion into life on the shore.
Our return trip to Onancock included a game of trivia and lots of laughter. We began the day as strangers climbing into kayaks and departed happy acquaintances having shared a special location and experience.
While I've been on a number and variety of tours, Pints & Paddles is the most unusual blend of activities. The combination of outdoor adventure, history, craft beverages, and free time to explore was an agreeable blend. We never felt rushed or stifled by a time table. Instead, it was an easy-going pace which was perfect for a full-day tour.
Additionally, our guides and the people at our stops were friendly, entertaining, and knowledgable. Not only were we eating and drinking, but we were learning about Virginia's Eastern Shore in an entertaining way.
Who is this tour for?
This is the perfect tour for couples looking for an unforgettable date, small groups, or even solo travelers because you'll meet nice people. My husband was with me on this adventure and we both had a great time. Pints & Paddles made our stay on Virginia's Eastern Shore memorable. That's a Pull Over And Let Me out winner in my book.
Pints & Paddles Tour
The Ugly Oyster Tour Company
Onancock, Virginia
info@TheUglyOysterCompany.com
Tour Duration 6.5 to 7 Hours (full day)
Cost: $155 (includes your kayak, equipment, and guides, private tasting & tour at Chatham Vineyards, samples at Cape Charles Brewing Co, round-trip transportation) 
Tour Limit is 10 people
Although my tour was hosted by The Ugly Oyster Tour Co., all opinions are honest and my own!
Pull Over Wine Tasting 101 Cheat Sheet
Pin this to plan your visit to Virginia's Eastern Shore!
You May Also Enjoy Reading This!
Chatham Vineyards on Virginia's Eastern Shore - Bordeaux Meets The Chesapeake