With just 48-hours to spend in Milwaukee, creating an itinerary that allows a realistic timeframe for seeing as much as possible while still getting a feel for the location without exhausting us was a tall order. Nonetheless, with the assistance of the folks at Visit Milwaukee, I was able to cobble together a winning itinerary. In our short visit, we discovered an array of awesome things to do in Milwaukee in 48-hours.
Disclosure:
Many of the links you see on this site and within our trip planning tool are affiliate links. If you click through and make a purchase, I'll get a small commission and it won't cost you any extra. On selected stories, for those hotel and car bookings made using our TravelingToGive™ tool we contribute 2.5% of gross hotel and car sales to Paws for Purple Hearts. So, thanks in advance for helping me keep bringing you the content you enjoy and, at the same time, giving back to those who so bravely serve our country! #everytripmatters
We arrived in Milwaukee in time for dinner. Having only munched on airline pretzels, the first stop at Doc's Commerce Smokehouse is the perfect start to our journey.
Doc's motto is, "Smoke. Spice. Time."
It's an apt motto. The fragrant aroma of smoked meat fills the air as we enter the casual BBQ joint. The spacious dining room features a laid-back décor, a wall of beer taps, and on every table – paper towels. This could get messy!
Hickory smoked meats are their claim to fame. The meat is delivered to the table "naked" and ready to eat. There are several bottles of regional sauces at every table so you can pick the flavor you like best.
Beyond delicious mouthwatering BBQ favorites, Doc's also has an extensive beer list which includes national, international, and regional brews.
I try out the New Glarus Totally Naked lager and it's the perfect beverage to accompany my brisket sandwich.
Doc's Commerce Smokehouse
754 Vel. R. Phillips Ave.
Milwaukee, WI 53203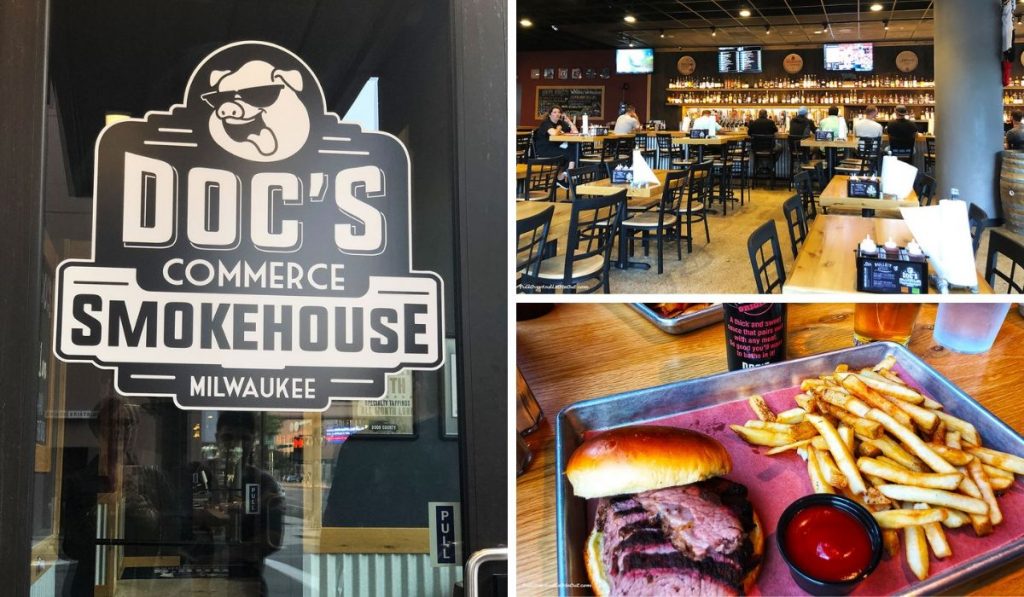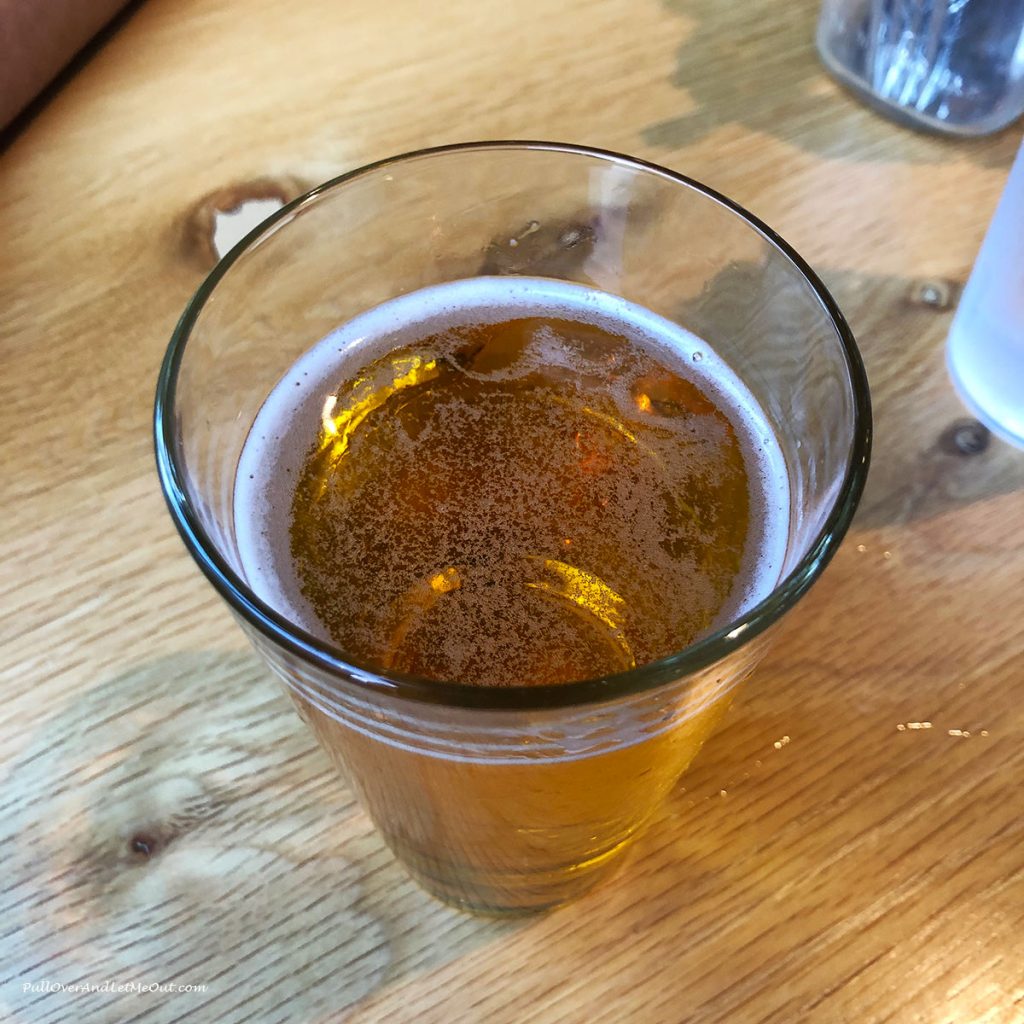 After dining on BBQ and calling it an early evening, we're refreshed and ready for new adventures in the morning.Our first destination of the new day, Colectivo Coffee Lakefront.
Housed in what was once the Milwaukee River Flushing Station, this hip coffee shop is a happy place to begin.
Display cases filled with tasty baked goods grab our attention first. From the beautiful baked goods to the aroma of fresh coffee it's tough deciding what to order. We opt for scones and a latté then dine alfresco this glorious early August morning.
The outdoor seating area faces Lake Michigan providing a wonderful atmosphere replete with beautiful scenery and views.
Colectivo Coffee
1701 N. Lincoln Memorial Drive
Milwaukee, WI  53202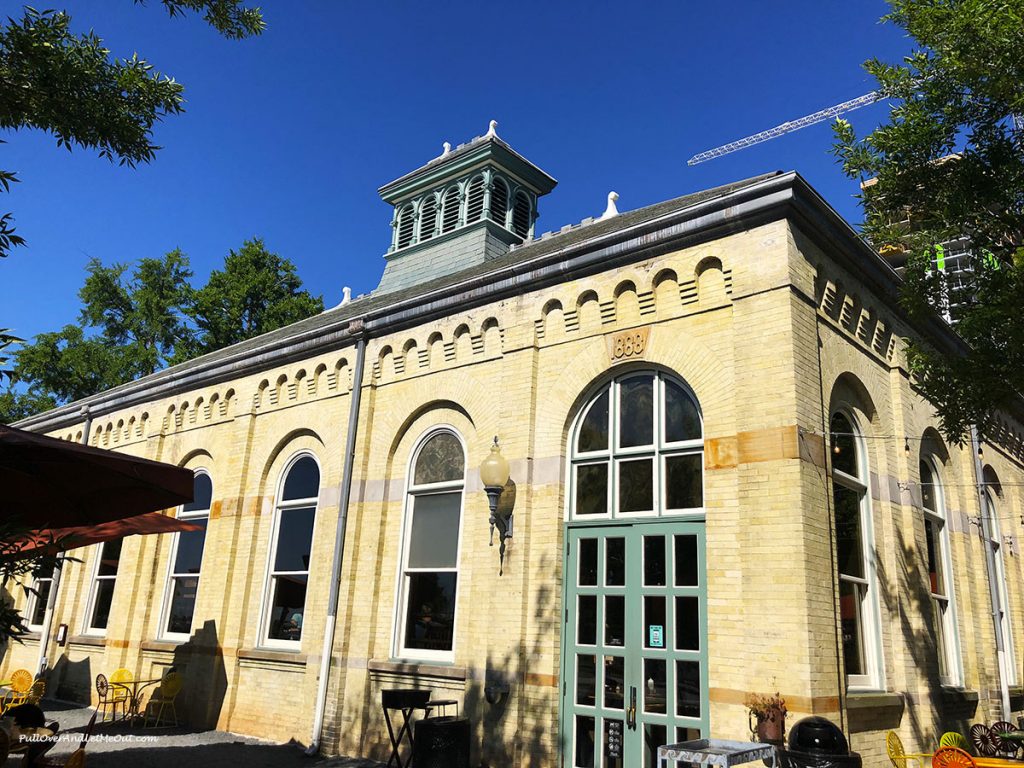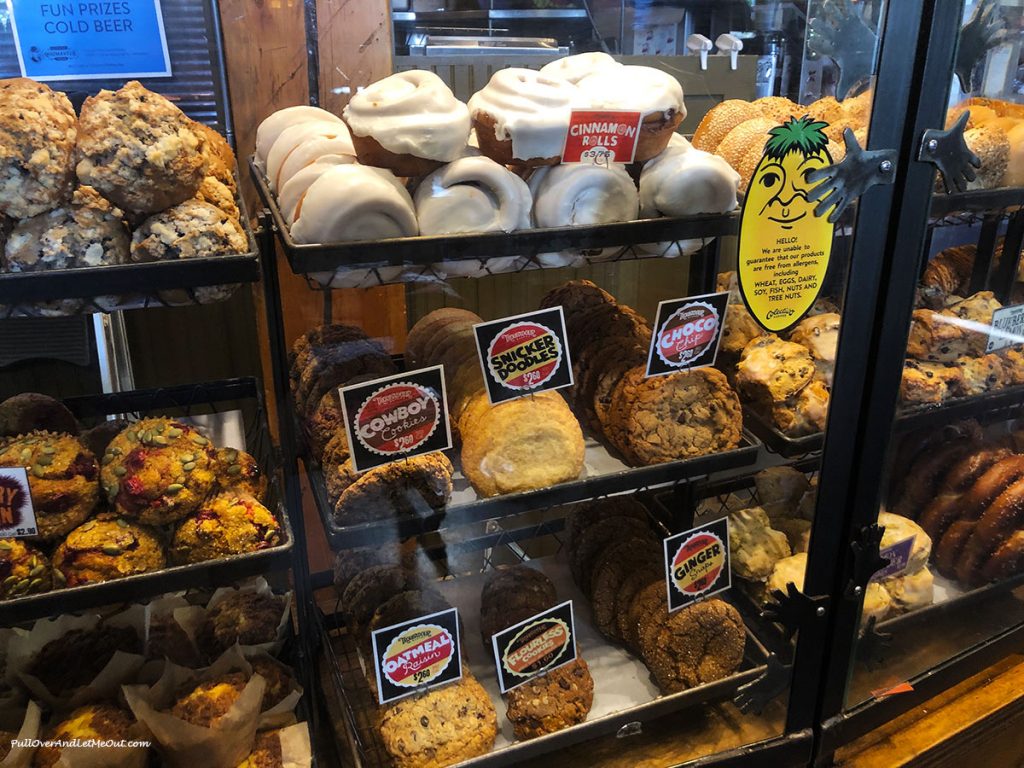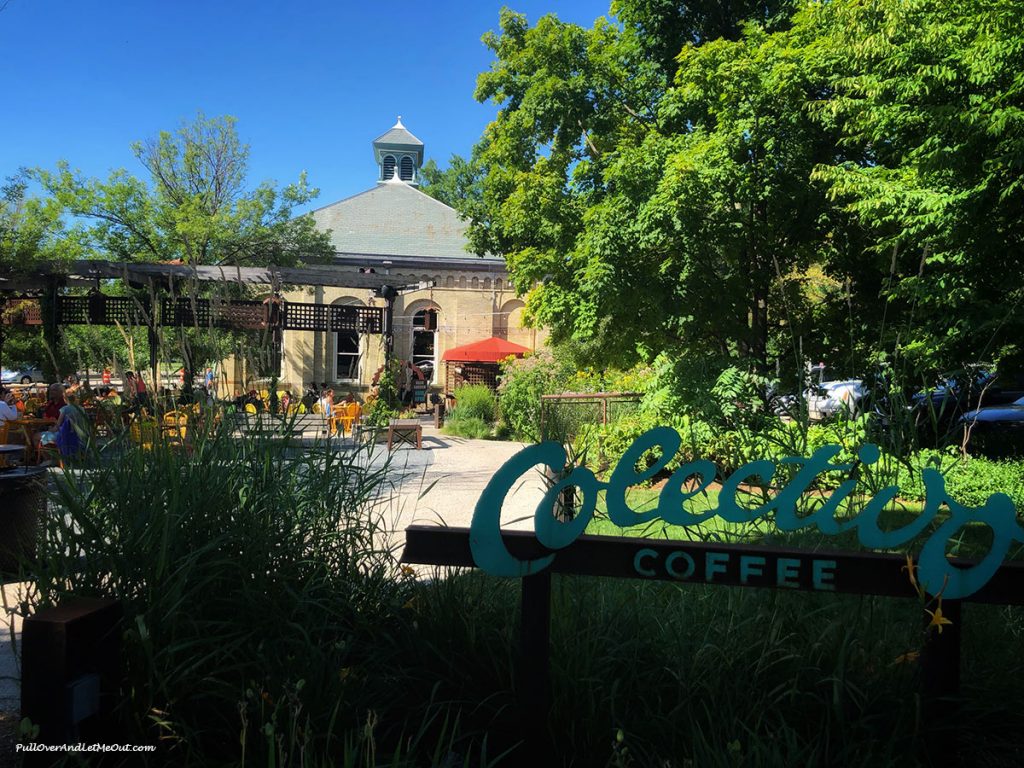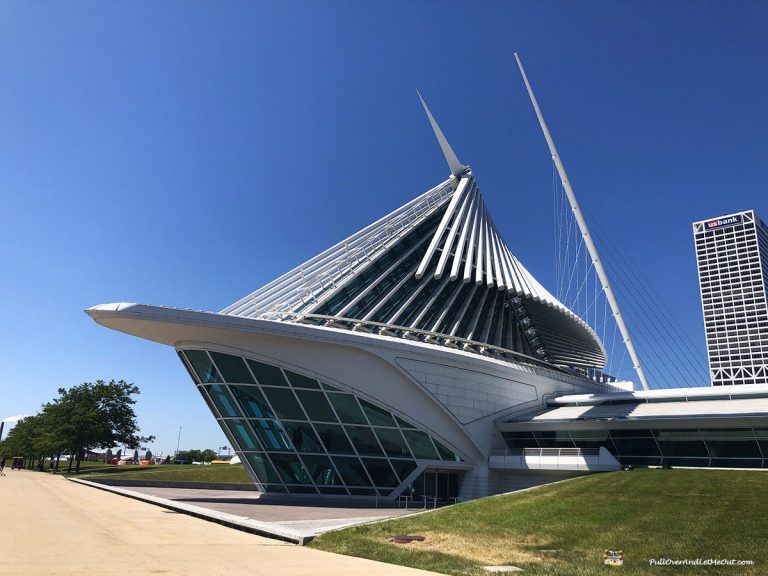 Considered Milwaukee's premier arts institution, the Milwaukee Art Museum is a sight to behold.
The unique structure is an architectural landmark along the lakefront. In addition to being an iconic landmark, the museum houses more than 30,000 works in its permanent collection. Major artists such as Andy Warhol, Pablo Picasso, Claude Monet, Georgia O'Keeffe, and Norman Rockwell adorn the walls of this important museum.
Arrive early to witness the opening of the "wings." The museum's moveable brise soleil "wings" span the width of a Boeing 747 and are an impressive sight as they open against the blue sky backdrop of Lake Michigan each day.
Unfortunately for us, the wings were undergoing maintenance while we were there. However, we had the good fortune of visiting on the first Thursday of the month. On the first Thursday, admission to the museum is free.
Milwaukee Art Museum
700 N. Art Museum Drive
Milwaukee, WI  53202
4. Historic Third Ward & Milwaukee Public Market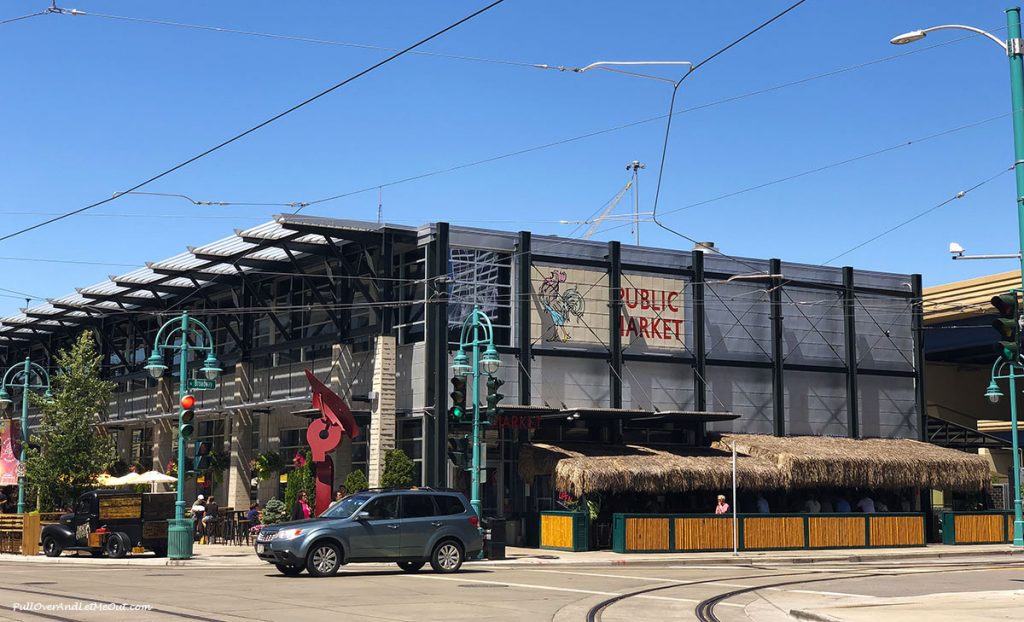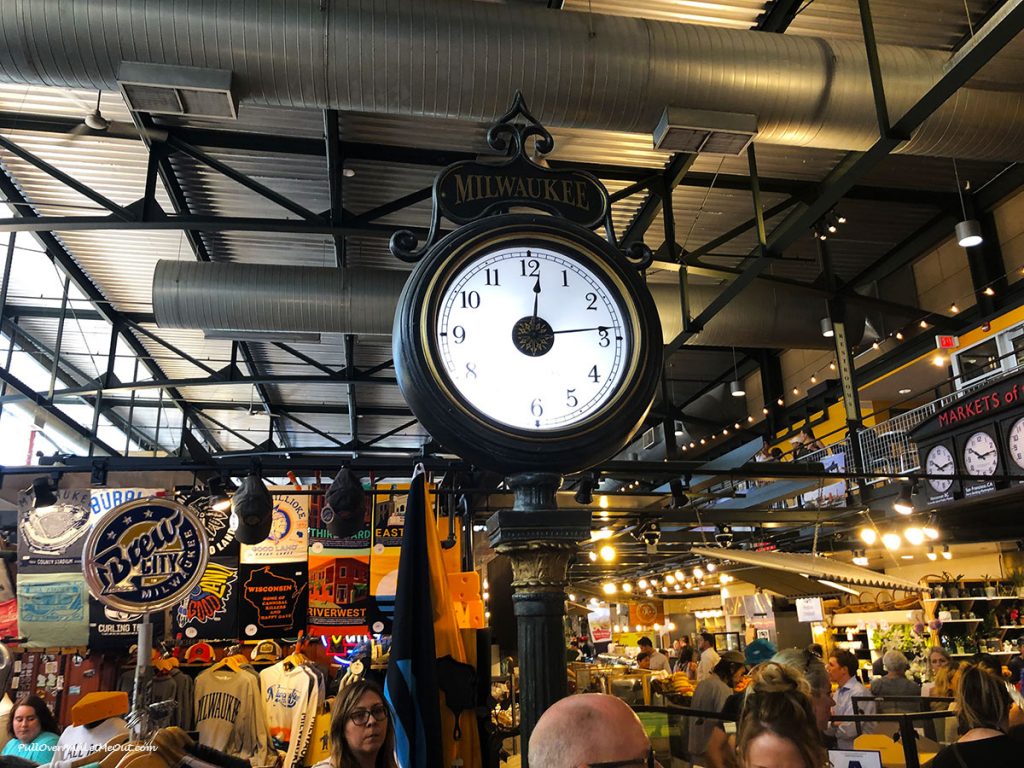 After enjoying a couple of hours in the art museum, we travel to Milwaukee's Historic Third Ward. Once a bustling grocery warehouse district, the historic neighborhood has experienced a renaissance.
Today, the flourishing district is home to over 450 businesses, restaurants, art galleries, specialty shops, theaters, and is home to the Milwaukee Institute of Art and Design.
A focal point of the Third Ward is the Milwaukee Public Market where the focus is on Wisconsin products.
Rows and rows of merchants selling high-quality freshly-made food make the market fun and a unique lunchtime destination. Cases filled with fresh seafood, artisan cheeses, fresh brats, and sausages provide a sampling of Milwaukee's classic flavors. There's an upstairs dining area permitting visitors to eat in or bag it up and take it on the go.
This is a lively dining option in a captivating neighborhood.
Milwaukee Public Market
400 N. Water Street
Milwaukee, WI  53202
5. Harley-Davidson Museum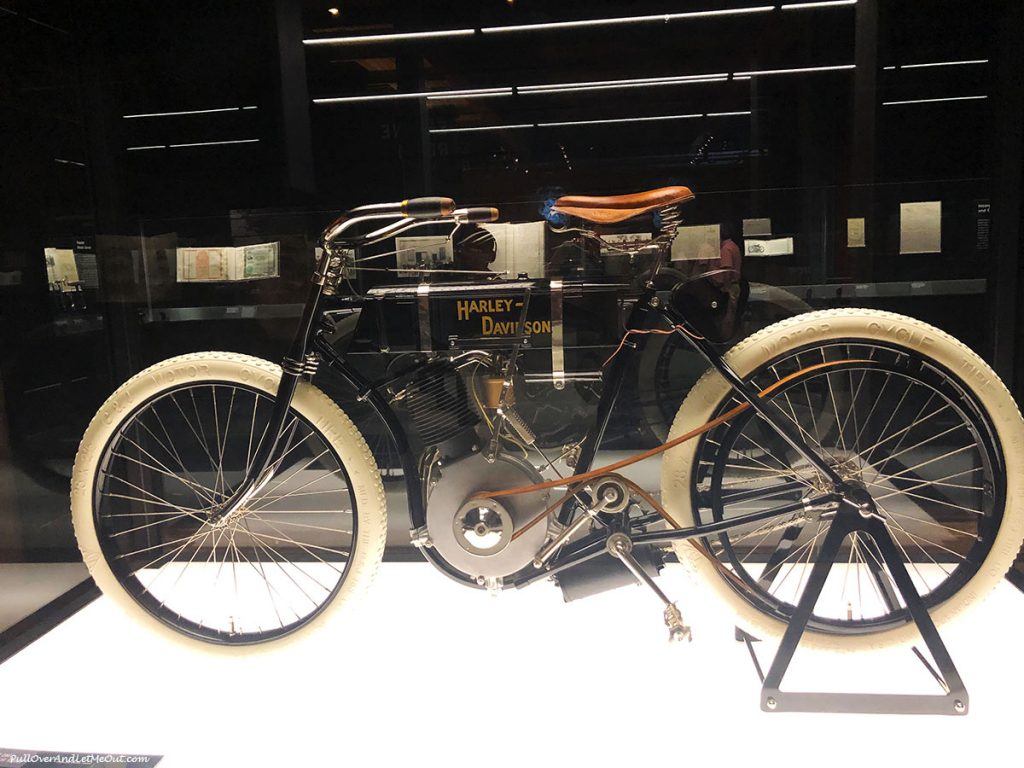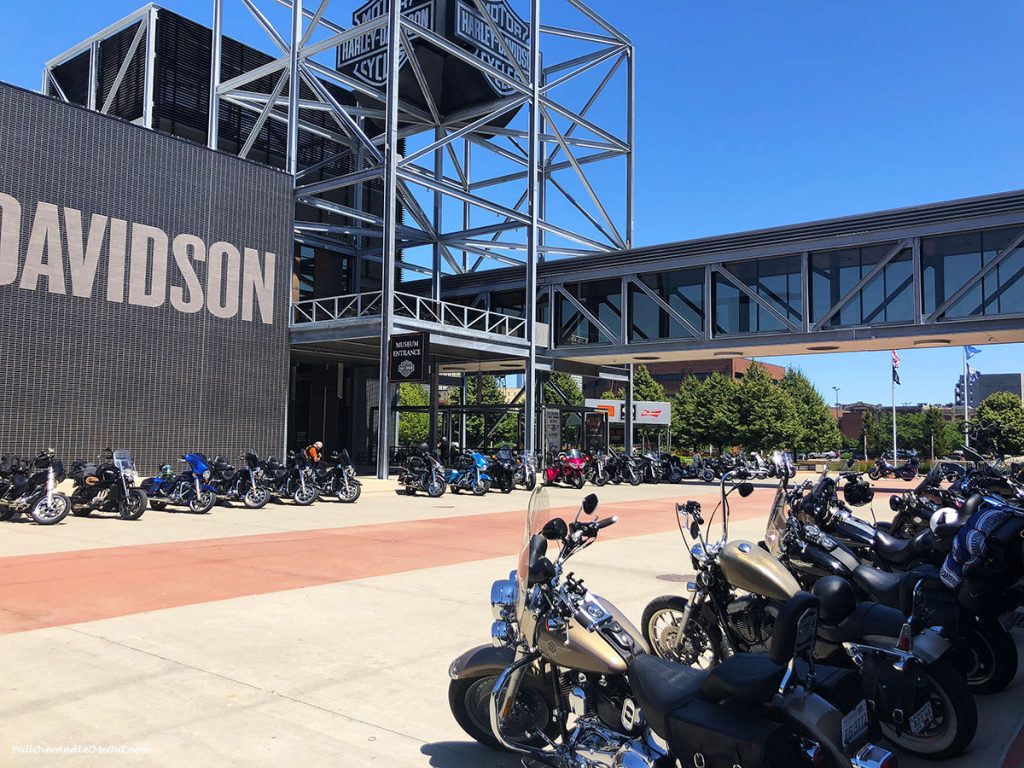 "History roars to life at the Harley-Davidson Museum."
This isn't an exaggeration. From its early beginnings in a tiny garage to modern-day, this museum is a veritable timeline of motorcycle history and is one of Milwaukee's most popular tourist attractions.
One need not be a Harley enthusiast to appreciate and enjoy this powerful museum. With over 350 motorcycles paired with exhibits detailing Harley's influence on history, racing, technology, and pop culture; the museum provides a one-of-a-kind Brew City experience.
More than a museum, the sojourn extends to include a retail shop, restaurants, outdoor areas, and multiple photo opportunities. I recommend splurging for the audio tour. The self-paced tour provides details and stories giving greater insights into the exhibits and is well worth the $4 to fully experience the displays. I also recommend allowing at least an hour and a half, or two hours in order to adequately enjoy all the Harley-Davidson Museum offers.
Harley-Davidson Museum
400 W. Canal Street
Milwaukee, WI  53203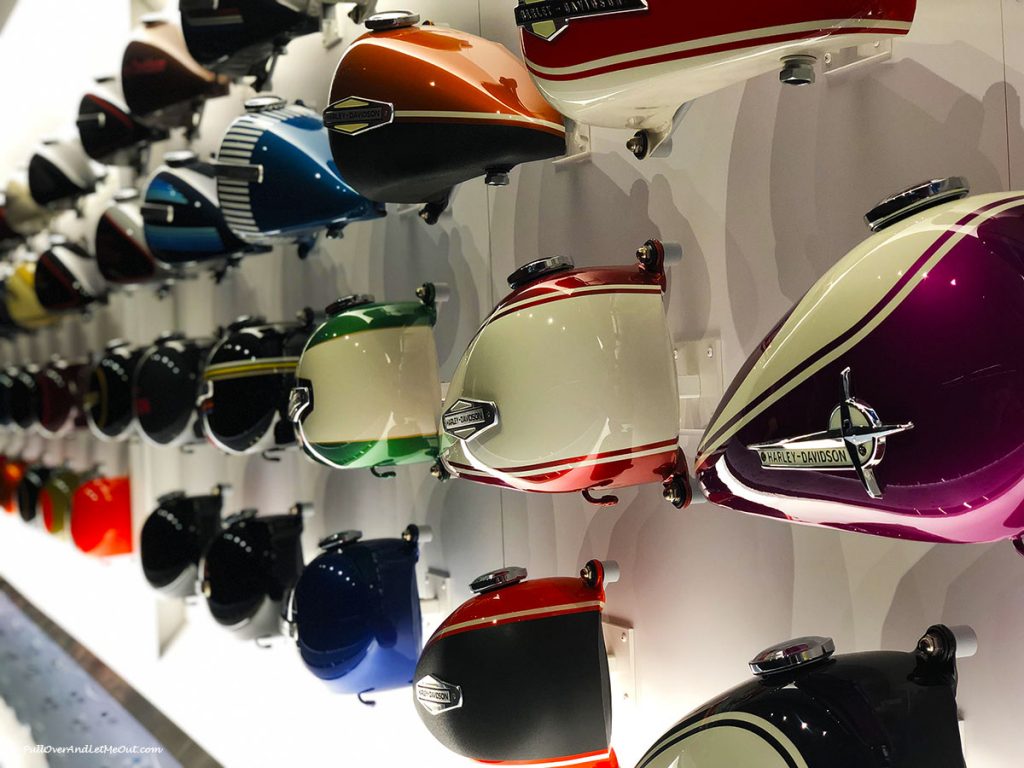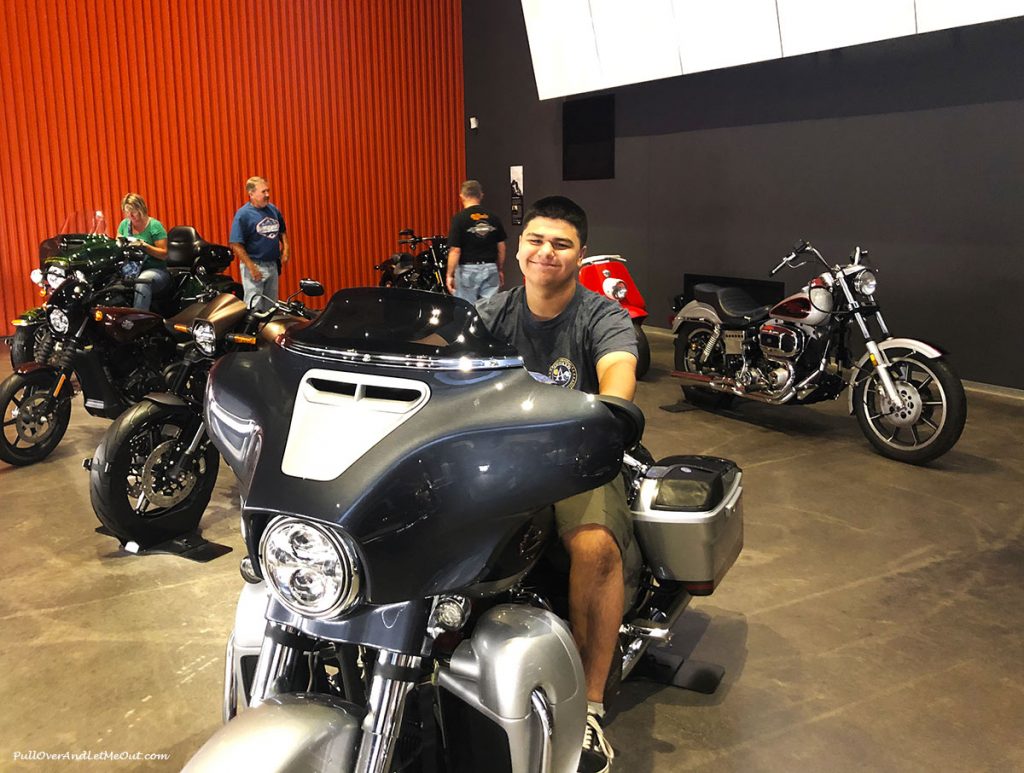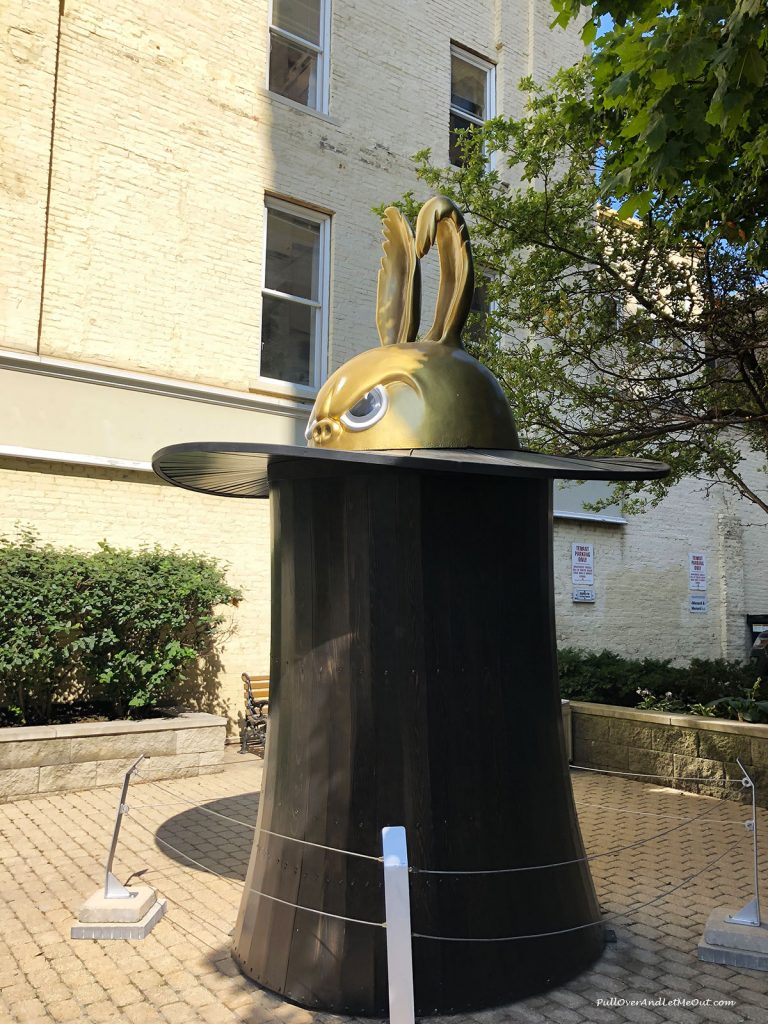 Sculpture Milwaukee is an annual outdoor art gallery found in downtown Milwaukee.
Each summer along Wisconsin Avenue sculpture works by some of the masters in the art world are on display against the urban backdrop.
Begin near the convention center between 4th Street and 6th Street and stroll along the avenue eastward all the way to the lakefront. Download the app to hear the audio tour and learn all about each sculpture. The outside sculpture experience is a popular and free attraction.
Sculpture Milwaukee
250 E. Wisconsin Avenue
Floor 18
Milwaukee, WI  53202
7. The Milwaukee RiverWalk
The Milwaukee RiverWalk is a brilliant way to travel the city on foot. The trail traverses the city bringing together multiple neighborhoods; The Historic Third Ward, Downtown, and Beerline B.
The scenic trail winds along the Milwaukee River for over 20 blocks passing shops, nightlife, restaurants, theaters and more. This was one of our favorite attractions while in Milwaukee. A leisurely stroll along the water leads to multiple discoveries including the Rock Bottom Restaurant & Brewery where we dined outdoors and I tried authentic Milwaukee cheese curds for the first time. They were delectable!
Oh, and did I mention, I found the Bronze Fonze. Yes, that Fonze. The character, Arthur Fonzerelli, from the hit television show Happy Days. He's memorialized in statue form along the RiverWalk in his fictional hometown.
Milwaukee RiverWalk
Downtown Milwaukee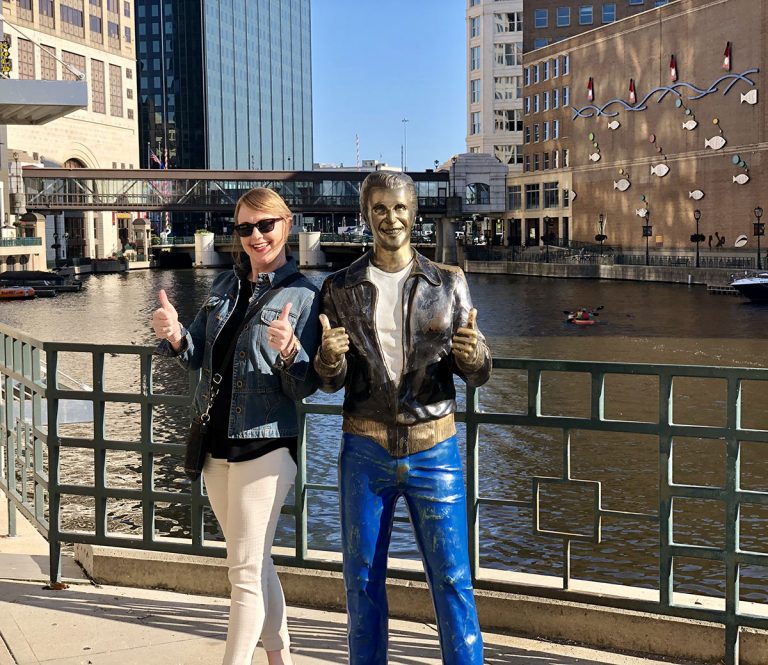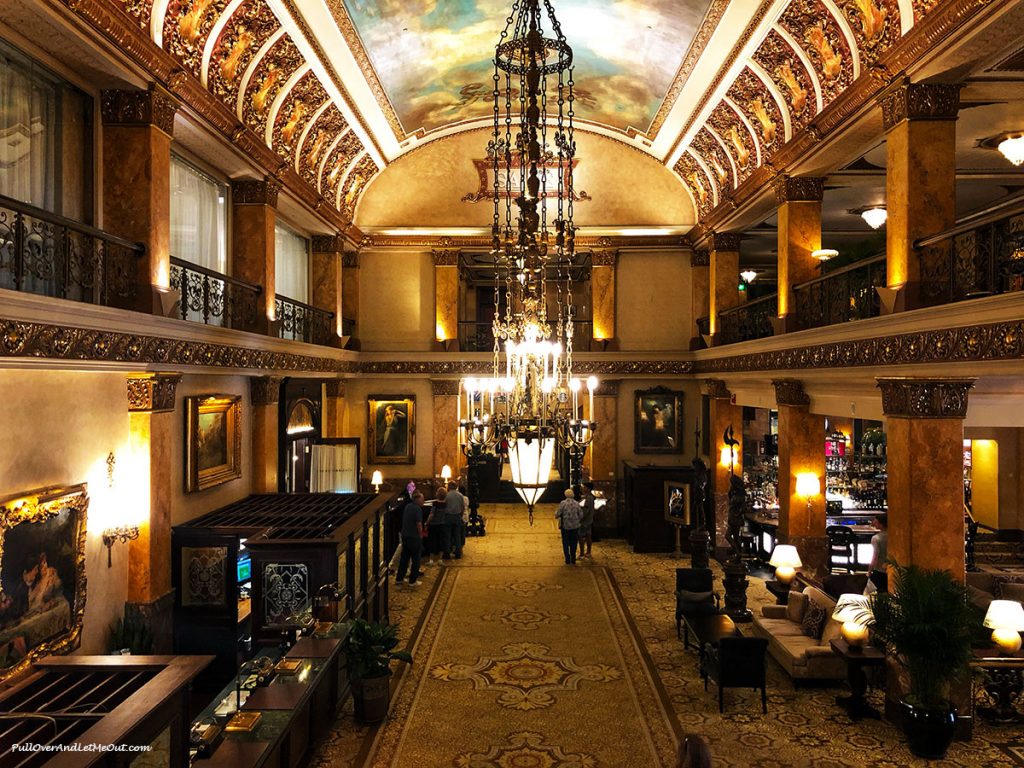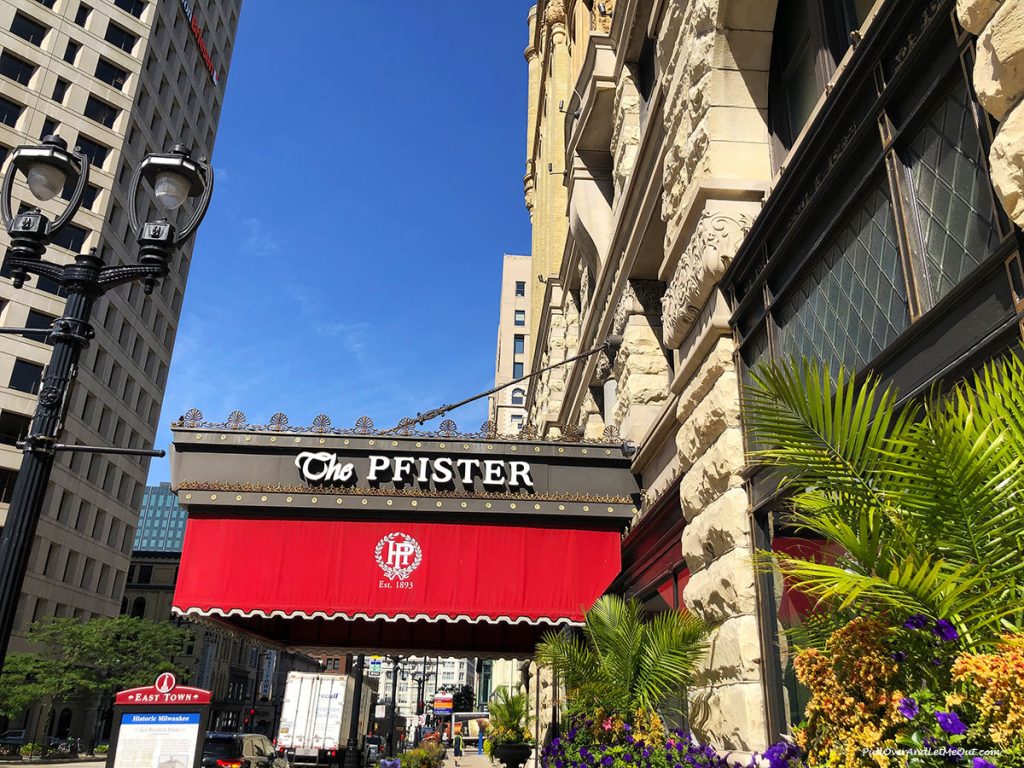 The storied Pfister Hotel is grand, elegant, and the epitome of refinement. Even if you only have ten minutes to spare, you won't regret making time to get a glimpse of this beautiful hotel.
Built in 1893, the iconic hotel has been a fixture in downtown Milwaukee and an emblem of style and grandeur for over a century. With over 300 guest rooms designed for comfort, the Pfister is a Four Diamond hotel featuring world-class service and amenities.
Furthermore, the hotel houses the largest collection of Victorian paintings of any hotel in the world and features an Artist in Residence program.
We enjoyed exploring the public areas of the hotel and even took a peek at the impressive views from the swimming pool on the 23rd floor overlooking the city.
Even if the Pfister Hotel isn't in your travel budget, this hotel is an architectural and artistic wonder worth visiting. If it is in your budget, prepare yourself for a memorable stay.
The Pfister Hotel Milwaukee
424 E. Wisconsin Avenue
Milwaukee, WI  53202
To find fun tours and activities in Milwaukee
The beautifully restored 19th century Northpoint Lighthouse and museum is a wonderful tribute to the bygone era when ships and boats relied upon these beacons to guide them safely to their destinations along Lake Michigan.
The guided tour offers insights into what life was like on the water as well as the story of the lighthouse keepers, the lamps that lit the way, and the beautiful building and grounds. If you're up to it, climb the staircase and ladder to the top and scope out the view from high above Lake Michigan.
Northpoint Lighthouse is open year-round on weekends from 1-4 pm and summer hours (June 20 – August 30) include Thursdays and Fridays from 10 am-2 pm.
Northpoint Lighthouse
2650 N. Wahl Avenue
Milwaukee, WI 53211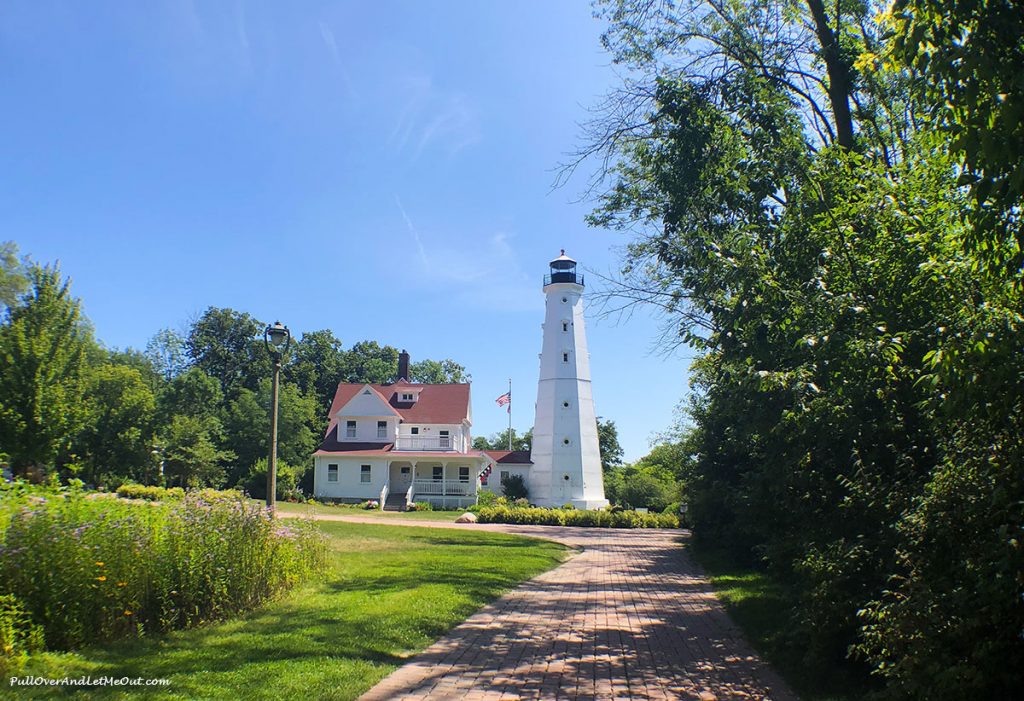 10. Lunch At Crossroads Collective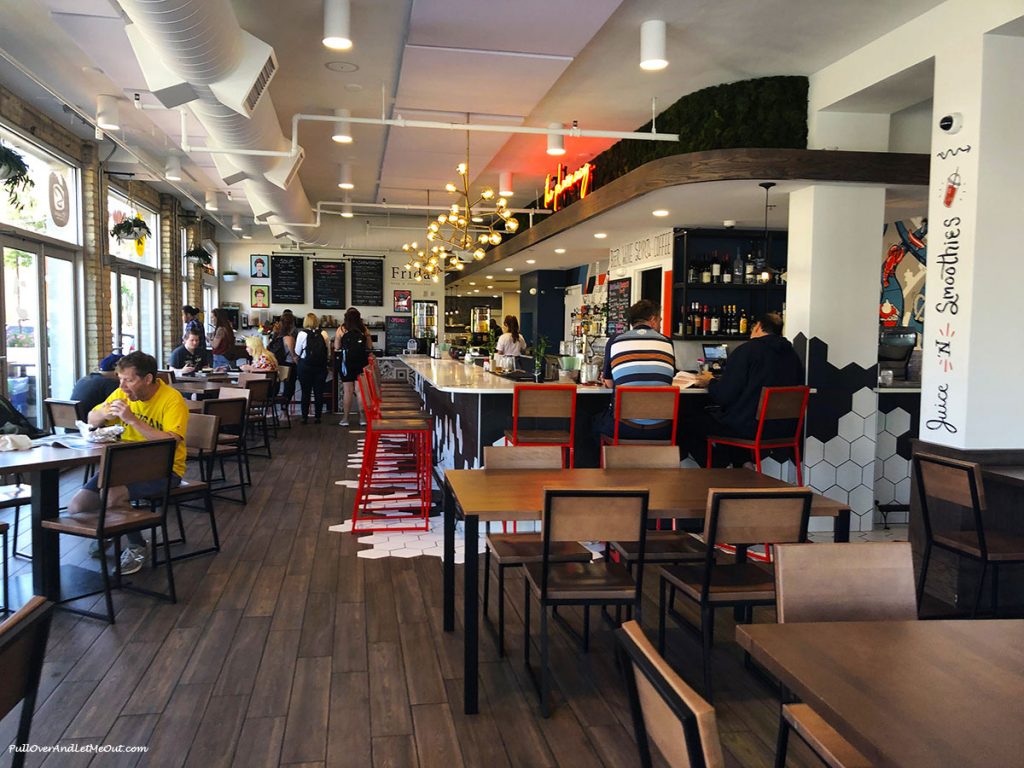 Known as "Milwaukee's Foodiest Food Hall," Crossroads Collective is a blend of eight individual vendors serving a range of made-from-scratch culinary creations while providing a sense of community. There are also two bars featuring local beverages.
This energetic space is a delightful spot to enjoy a quick and tasty meal. I had a craft sandwich from Frida called the Caprese Grilled Cheese that was sensational.
Crossroads Collective
2238 N. Farwell Avenue
Milwaukee, WI  53202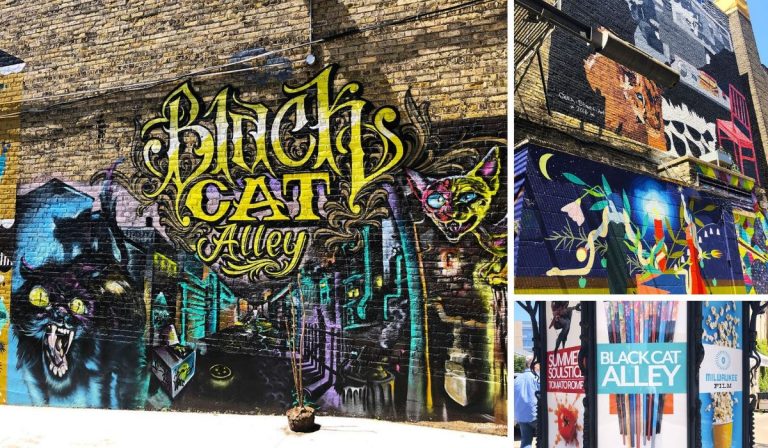 Black Cat Alley is located around the corner from Crossroads Collective between Kenilworth and Ivanhoe. The award-winning outdoor art gallery is one of Milwaukee's most-visited tourist destinations.
Look up, look down, look all around. This alley of art is a free, beautiful cultural destination and an inspiration.
Black Cat Alley
Between Kenilworth and Ivanhoe
Milwaukee, WI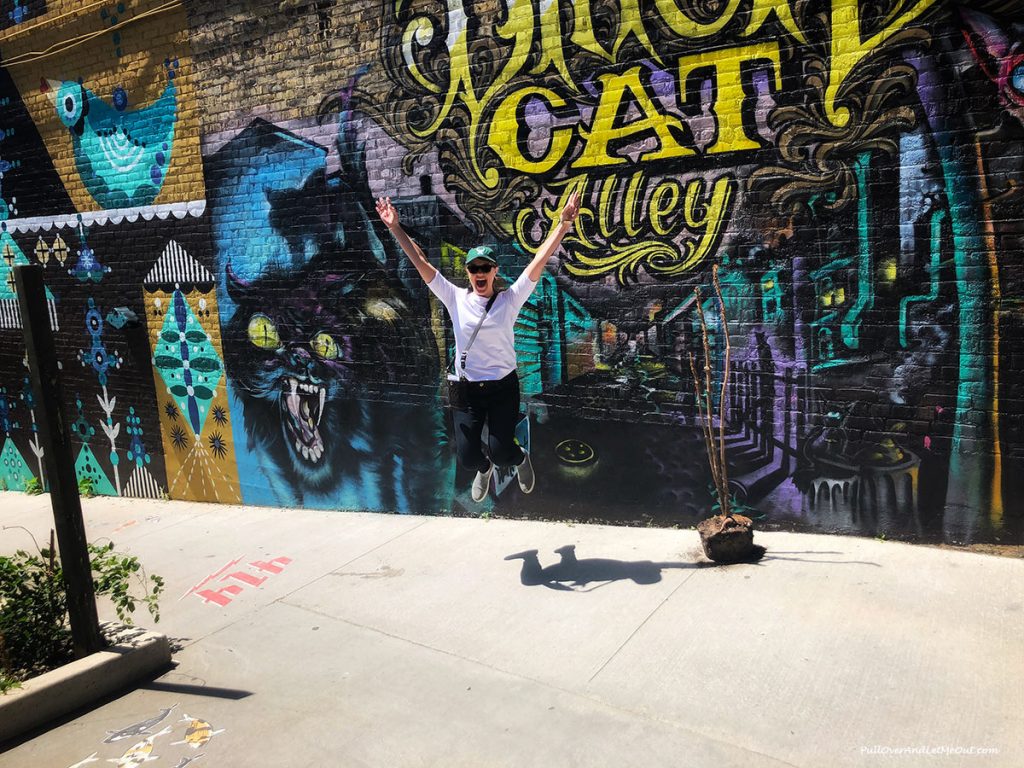 Milwaukee's nickname is "Brew City." The baseball team is called the Milwaukee Brewers. Safe to say, beer is a big deal in Milwaukee.  Hence, what better way to experience the city's heritage than with a brewery tour?
There are several to choose from; Pabst Brewery, Lakefront Brewery & Beer Hall, and Miller Brewery to name a few. Because our crew included my son who's not yet of drinking age, we went to Sprecher Brewery.
Sprecher is a microbrewery that offers daily tours and features a beer garden where beer, as well as their handmade gourmet sodas, can be sampled. Sprecher's rootbeer was a big hit with my teen.
Sprecher Brewery
701 W. Glendale Avenue
Milwaukee, WI  53209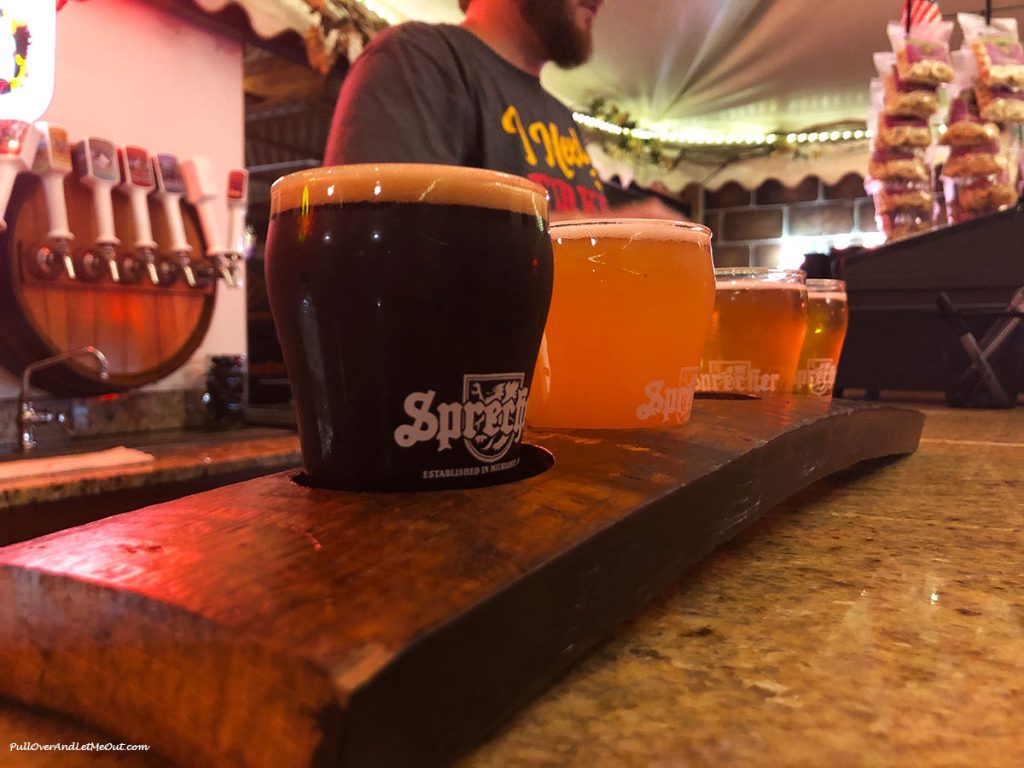 For our final evening in Milwaukee, we thought we were going to eat at the espionage-themed downtown restaurant called SafeHouse. Well, the best-laid plans don't always work out.
Still full from lunch, instead, we opt for a light snack at Mo's Irish Pub and return to the RiverWalk and Rockbottom for a lovely evening on the Milwaukee River. The weather was too perfect to miss out on the beauty of a sunset on the river.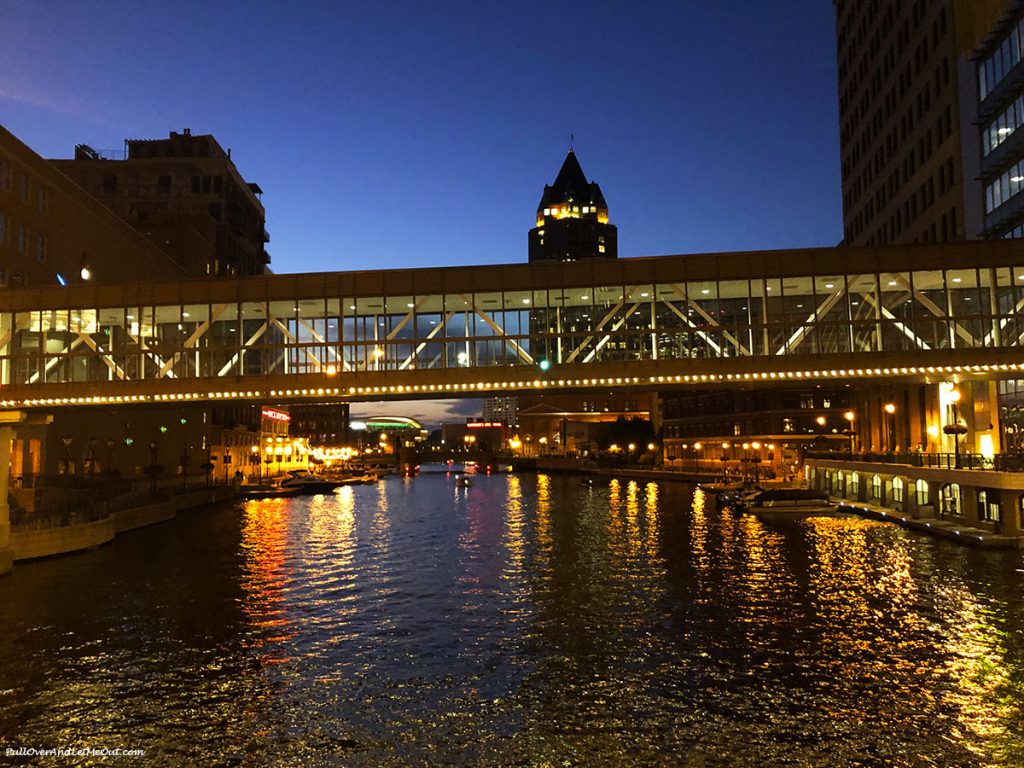 Although there's much more to see and do in Milwaukee, we managed to accomplish a lot in just 48-hours. By making the Hampton Inn & Suites downtown our hub for our stay, we enjoyed a central location that afforded us the opportunity to visit several places by foot.
Milwaukee is a wonderful, unassuming and underrated city. Its gorgeous architecture accentuates its natural beauty while adding to its character and appeal. Milwaukee has become a Pull Over And Let Me Out favorite destination and has me singing Brew City's praises.
While elements of my visit were hosted by Visit Milwaukee, all opinions are honest and my own!
Watch this video to see more of Milwaukee!
Hey, Pinners! Pin these awesome things to do in Milwaukee!
You May Also Enjoy Reading This!
48-Hours In Huntsville, Alabama