Columbia is the capital city of South Carolina and an underrated tourist destination. I traveled there for a quick weekend stay. While there, I packed a lot of exploring into just twenty-four hours. And although I couldn't do it all, I did find 11 fun things to do in Columbia, South Carolina.
Disclosure:
Many of the links you see on this site and within our trip planning tool are affiliate links. If you click through and make a purchase, I'll get a small commission and it won't cost you any extra. On selected stories, for those hotel and car bookings made using our TravelingToGive™ tool we contribute 2.5% of gross hotel and car sales to Paws for Purple Hearts. So, thanks in advance for helping me keep bringing you the content you enjoy and, at the same time, giving back to those who so bravely serve our country! #everytripmatters
If you're short on time a food tour is an awesome way to maximize your stopover. You'll get a great sampling of multiple local cuisines, a history lesson, and a walking tour of downtown.
The tour I took was by Two Gals and a Fork Food Tours. The tasty tour travels through the resurgent Vista neighborhood providing insights into the area and its past while giving a flavorful glimpse into its present.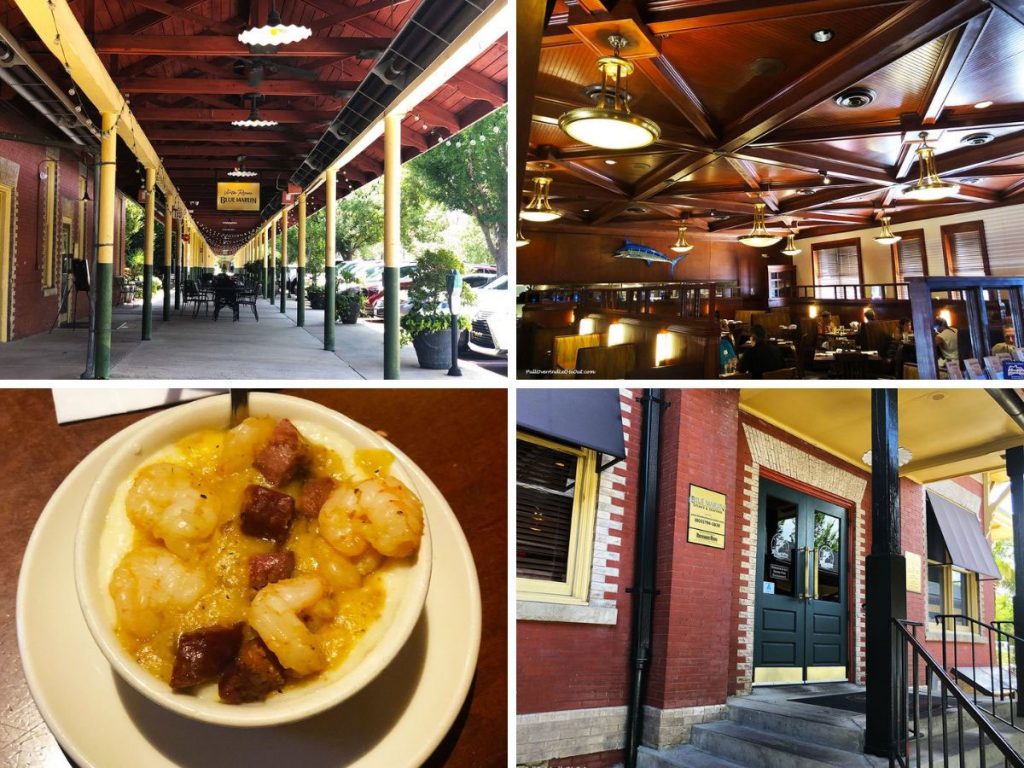 2. The University of South Carolina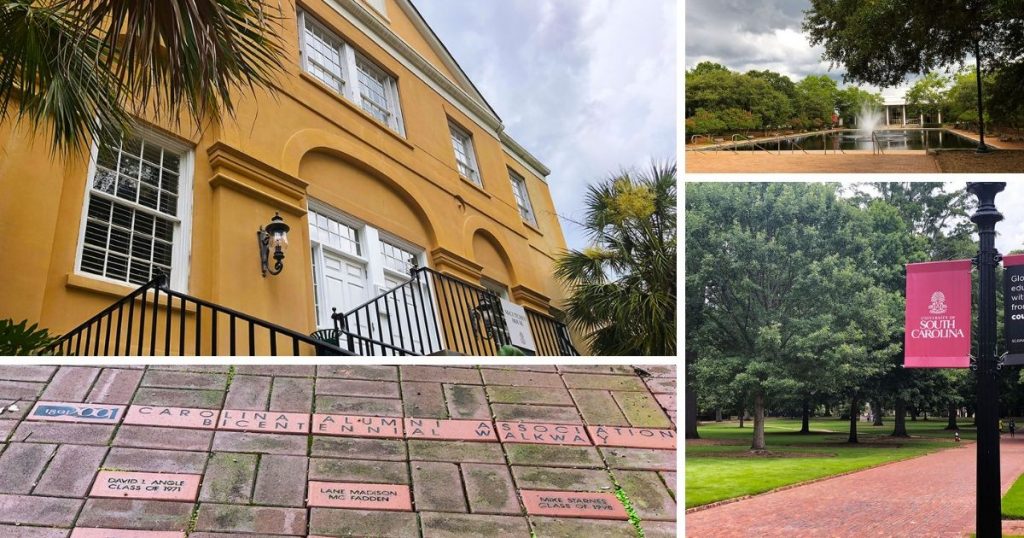 No visit to Columbia is complete without venturing onto the University of South Carolina campus and specifically, the Horseshoe.
The Horseshoe is the U-shaped formation which was the original campus. Renowned for its storied past, the bricks and buildings along the pathway embody the historic landscape's story which has endured both ups and downs. Strolling the brick path offers a look at campus life past and present at USC. 
Speaking of the present day at USC, another popular thing to do in Columbia is to watch the University of South Carolina Gamecocks play football. The competitive SEC Conference and the hometown team virtually assure an exciting, entertaining, and memorable sporting event.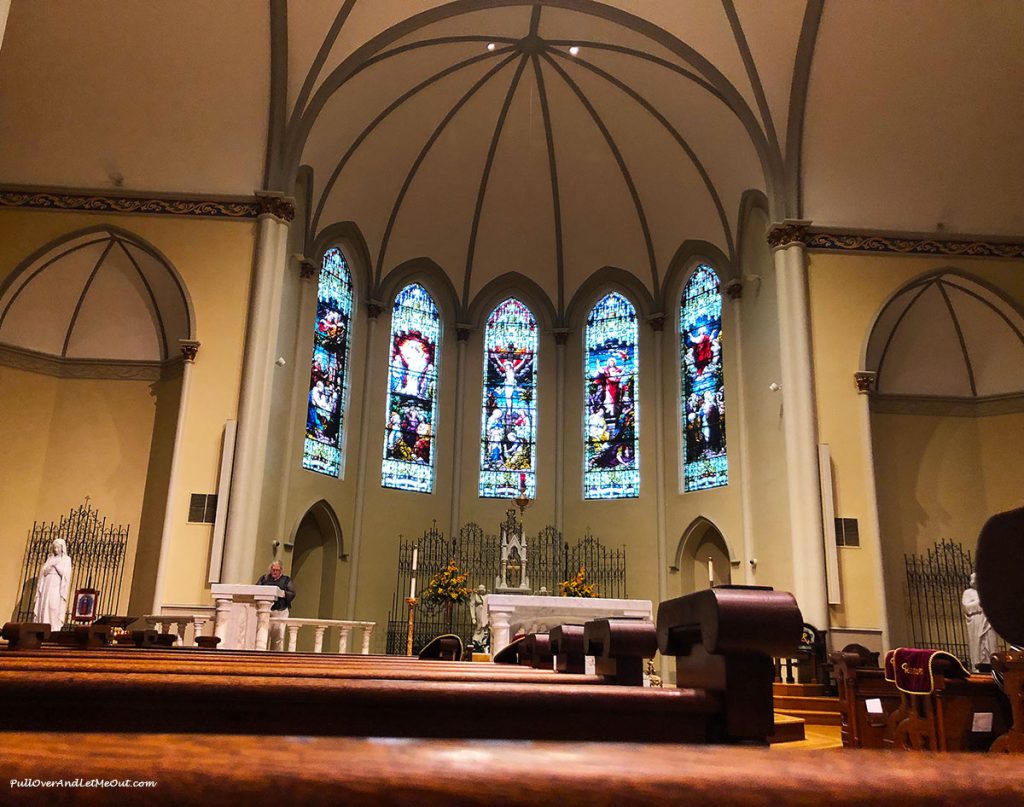 Columbia is filled with beautiful and historic churches. Many of the churches have been designated as National Historic Landmarks including First Baptist.
First Baptist played a significant role in the American Civil War. A convention was held at the church in 1860. The result of that convention was a unanimous vote for South Carolina to secede from the United States. This ultimately leads to war.
Churches dot the scenery in downtown Columbia. Churchs of all denominations, architectural styles, and historic significance give a fascinating insight into the role religion and faith plays in Columbia's story.
I had the opportunity to attend a Saturday evening Mass at the Basilica of St. Peter on Assembly Street. Known as the "Mother Church of The Midlands" the parish formed in 1824 in response to an influx of Irish workers brought to Columbia as a cheap source of labor to build the canal. Today, the church is a thriving parish and an integral part of the community. Tours of the church are available upon request.
4. Columbia, South Carolina State House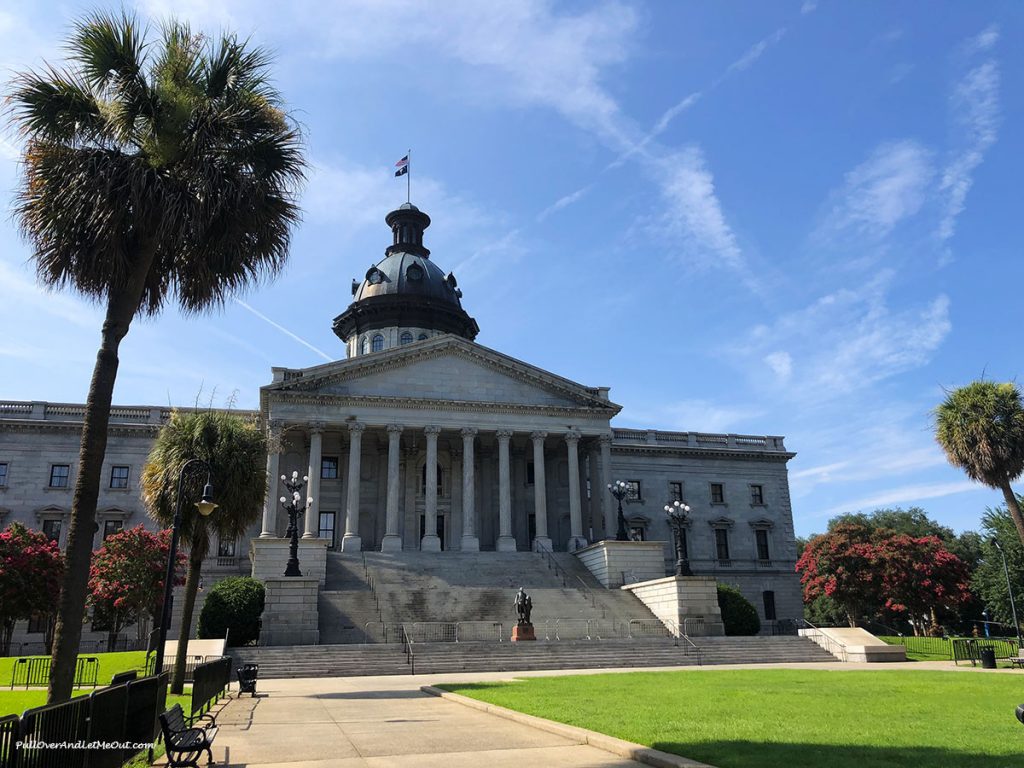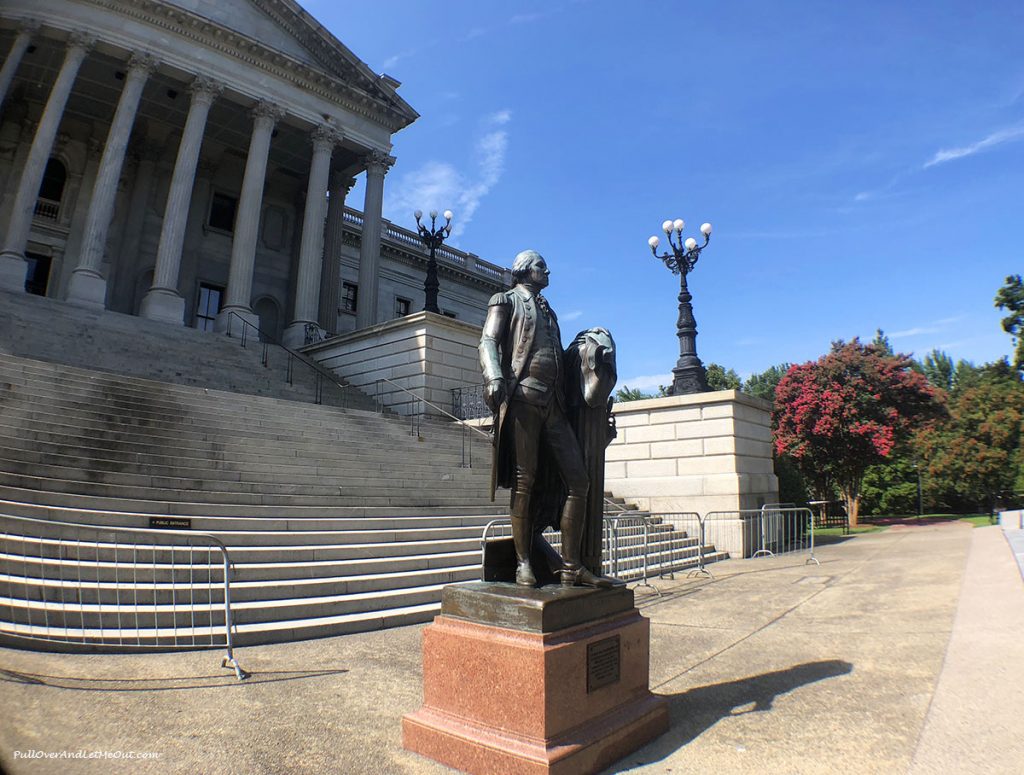 The South Carolina State House is absolutely beautiful. Situated prominently on Gervais Street, from its large dome to its massive columns and steps, it's an architectural masterpiece.
Inside, the building which is home to both the executive and legislative branches of state government is equally impressive with its décor, unique architecture, and artwork.
Furthermore, outside the State House is an added bonus. Touring the grounds visitors can visit a myriad of memorials and monuments dedicated to a variety of notable people and soldiers. From George Washington to Wade Hampton II to the veterans of the Cuban War – a walk around the exterior of the State House is a snapshot of the state's history and its people.
Tours of the South Carolina State House are offered at varying times depending upon whether the legislature is in session. You can also download a self-guided tour. I visited on a Sunday morning which meant the building wasn't open but it was perfect for touring on my own.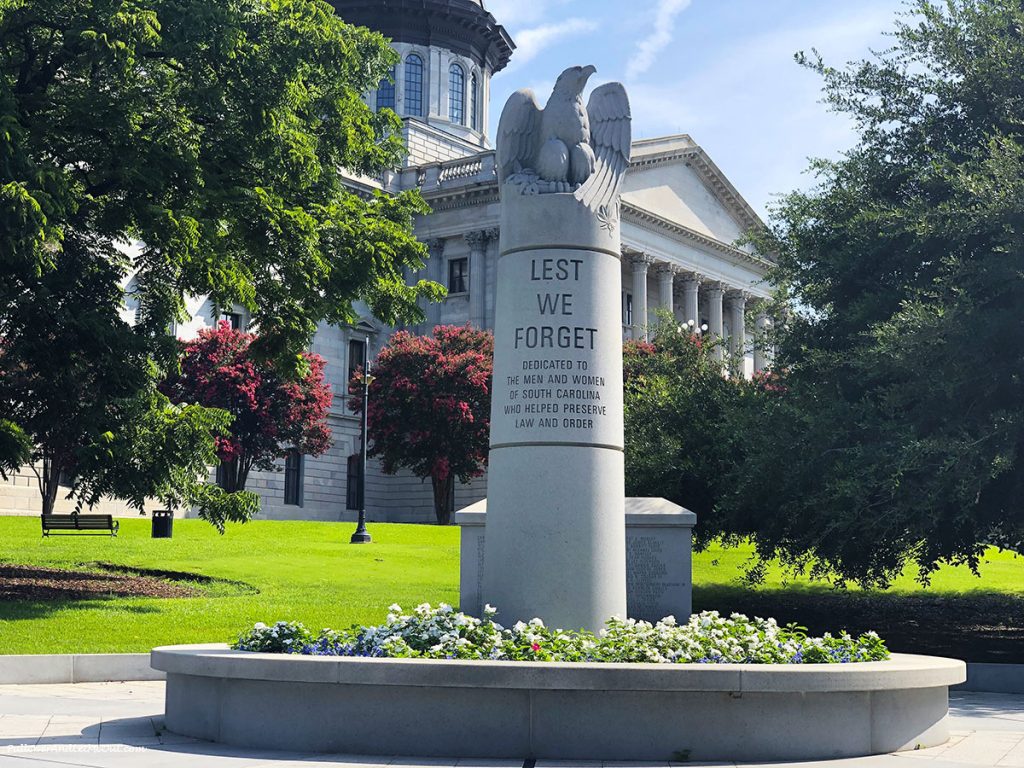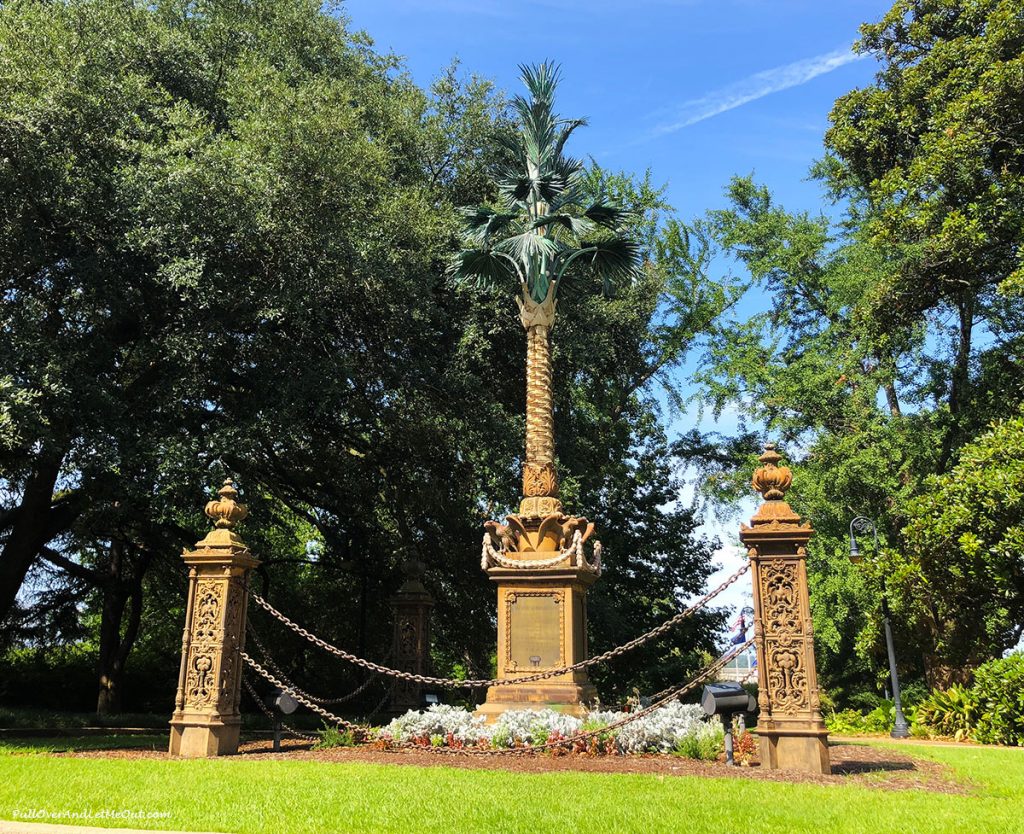 Main Street is considered the "heart of the capital city." The lively area is filled with fun things to do in Columbia. Shopping, dining, and the like make Main Street an irresistible mélange of experiences.
With over 50 dining options from elegant to casual and a multitude of shops and charming boutiques, this eclectic area affords a one-of-a-kind downtown Columbia encounter.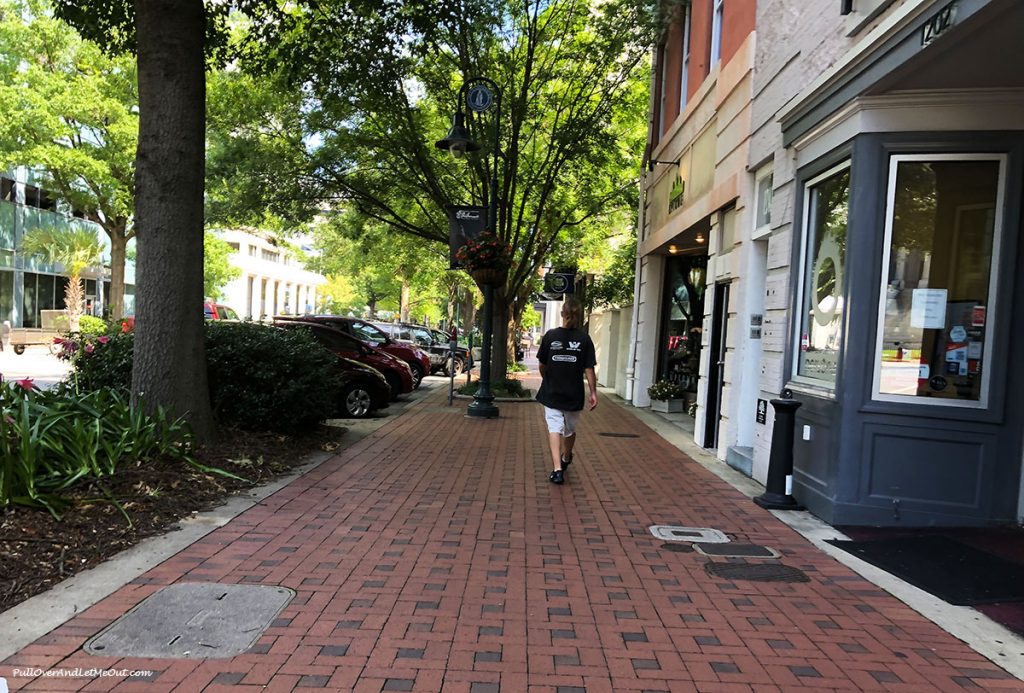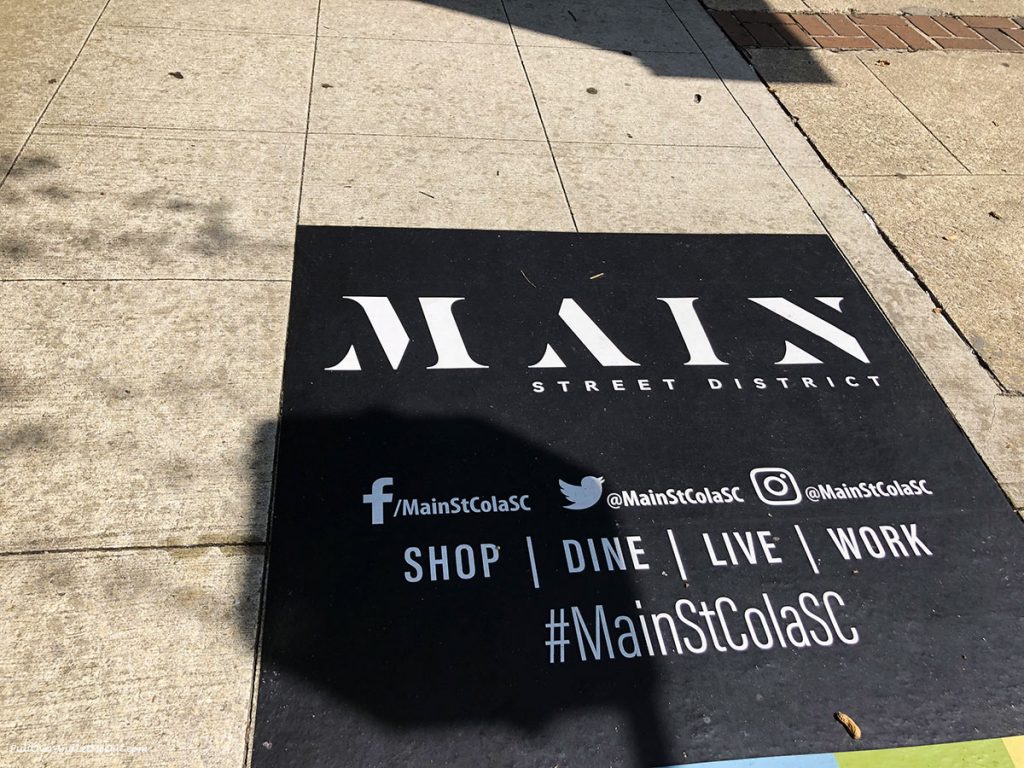 6. Tour Columbia's historic homes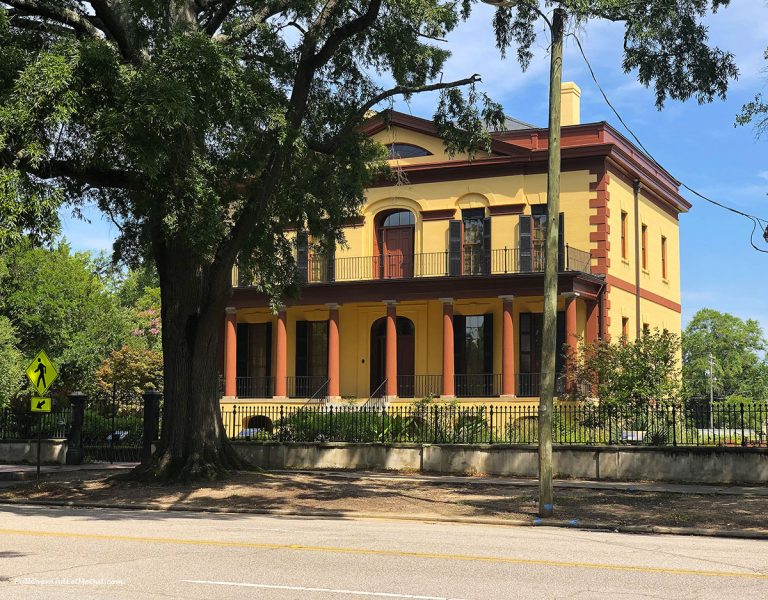 Even if you haven't got a lot of time for exploring, it's easy to tour Columbia's historic homes. Historic Columbia offers house tours of four of the city's most prominent addresses. Or, as their website states, they fit "200 years of history under four roofs."
Tours begin at the Robert Mills House & Gardens at 1616 Blanding Street and traverse a historical timeline from the early 19th-century through the mid-20th century. Tours are offered Tuesday through Saturday 10 am to 4 pm and Sunday between 1 and 5. Even if you can't fit the tour into your schedule, these homes are definitely worth checking out.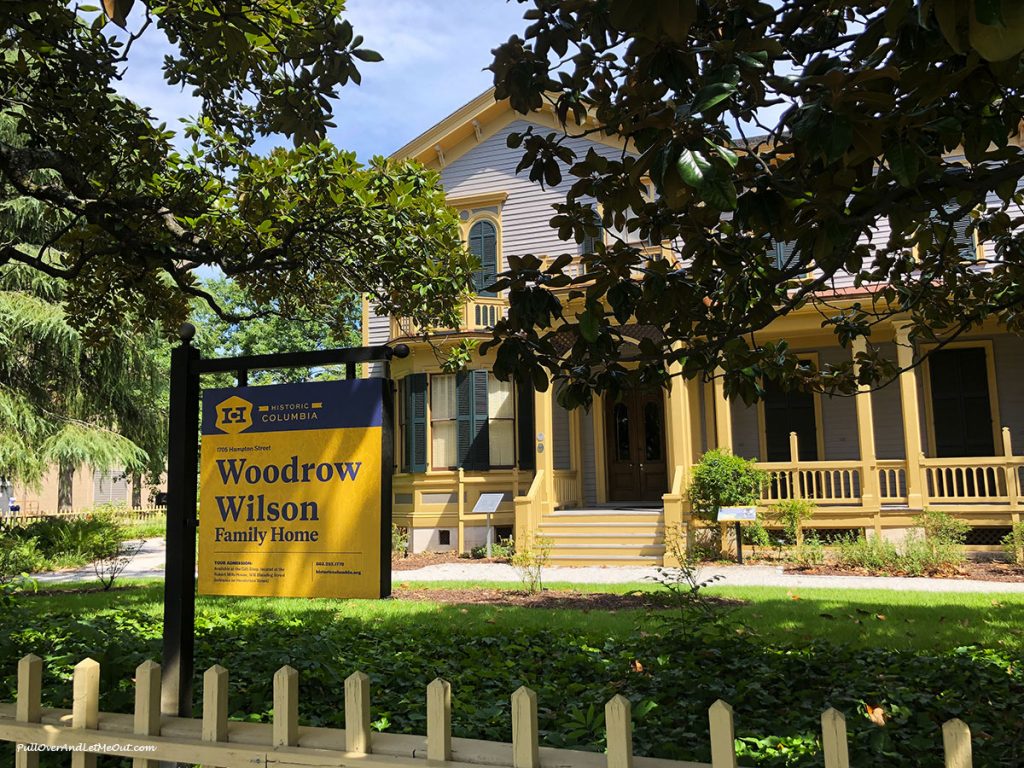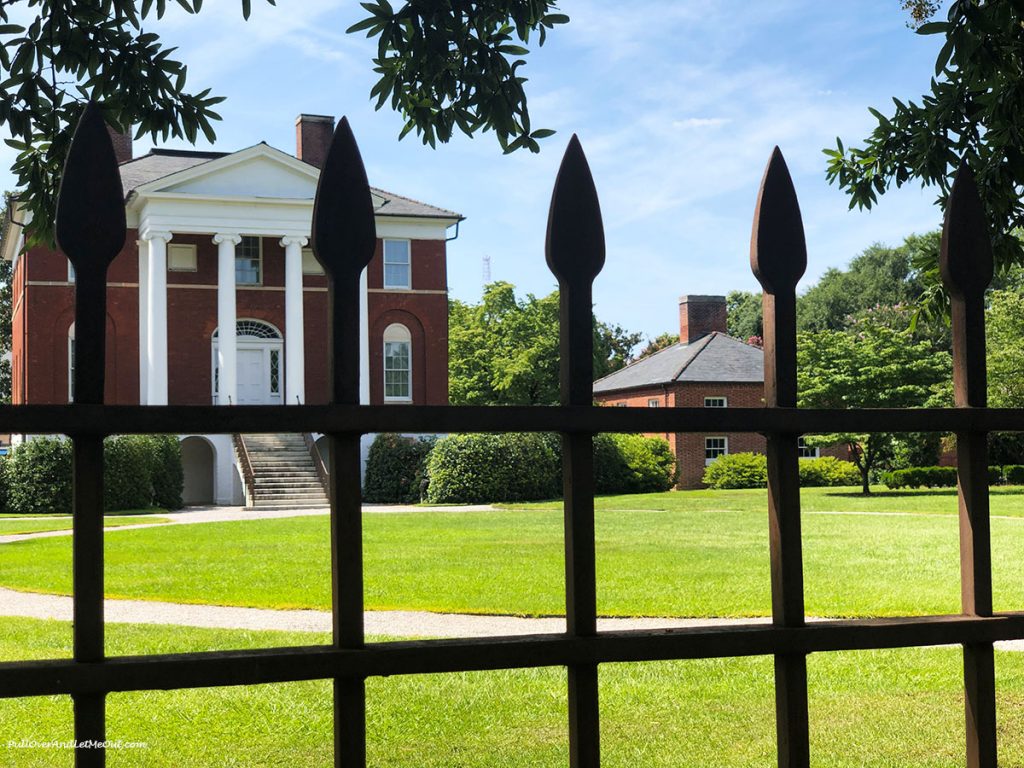 Finding street art is a fun and free activity that's easy to squeeze into an itinerary. Oftentimes, street art is an unanticipated find. In Columbia, there's plenty of gorgeous murals and insta-worthy works on display beautifying the city adding to its character and appeal.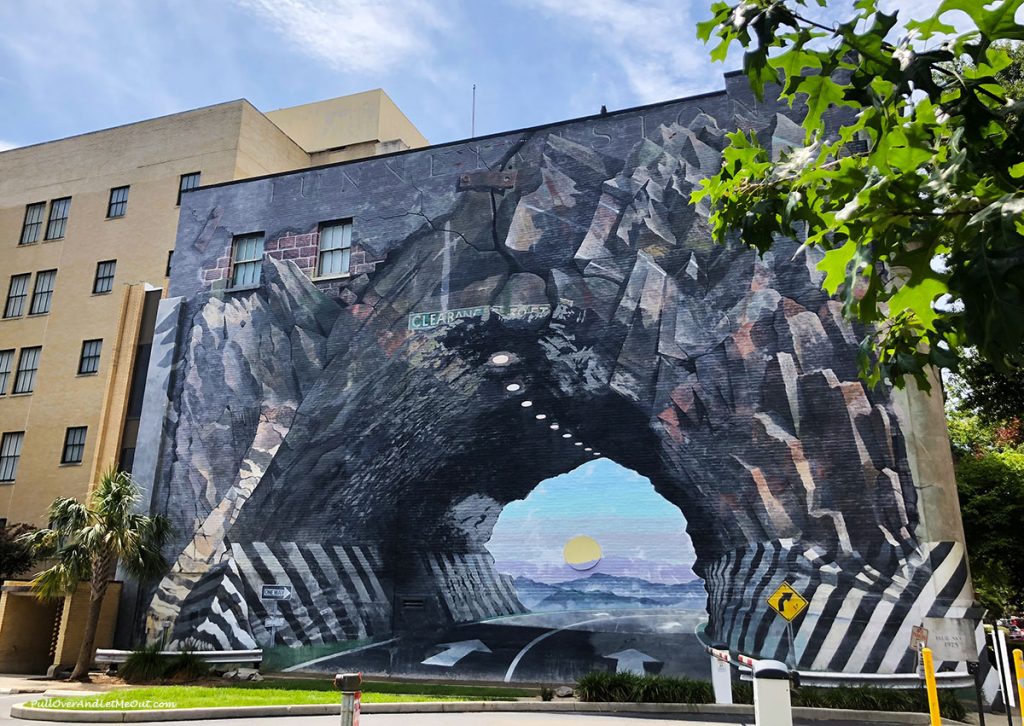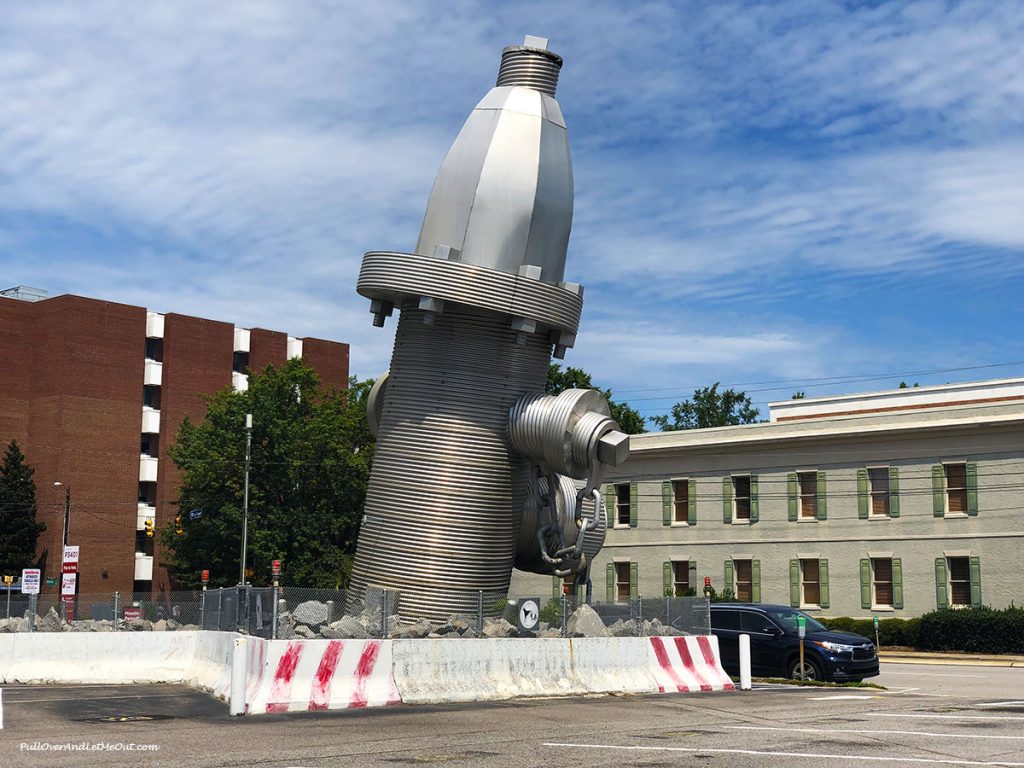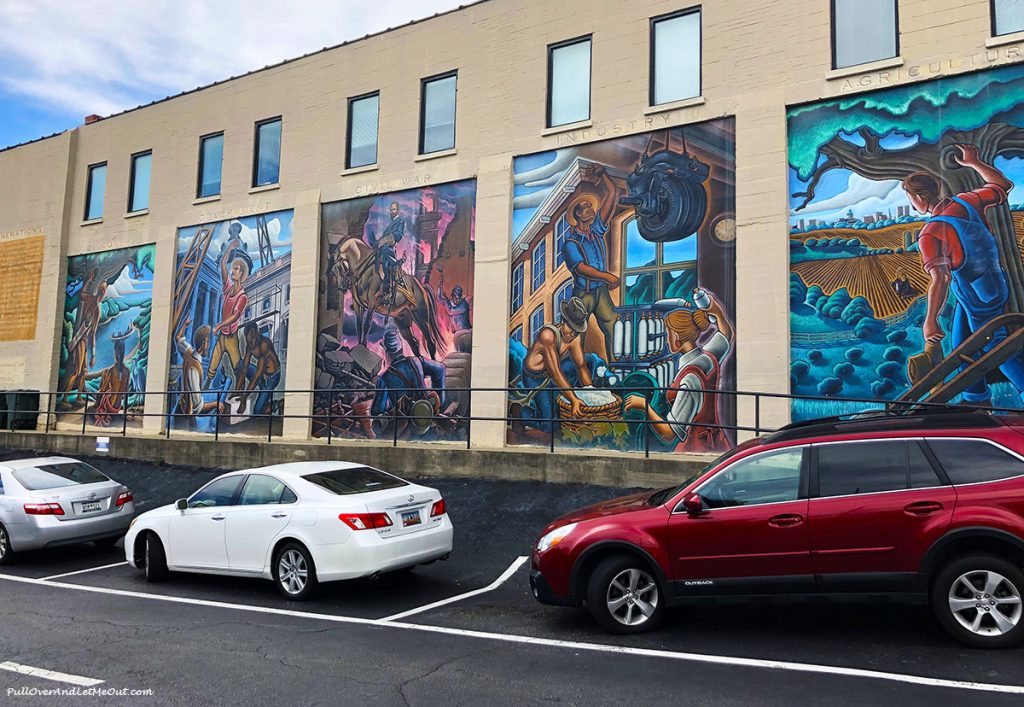 If you did a food tour upon arrival, head back to one of the restaurants from the tour or go off on your own for brunch.
I took the recommendation of Lee my Airbnb hostess and tried the Gourmet Shop – a bustling spot in the Five Points neighborhood. The café offers indoor as well as alfresco dining and serves brunch and lunch seven days a week. They're known for their chicken salad and Columbia favorite, pimento cheese.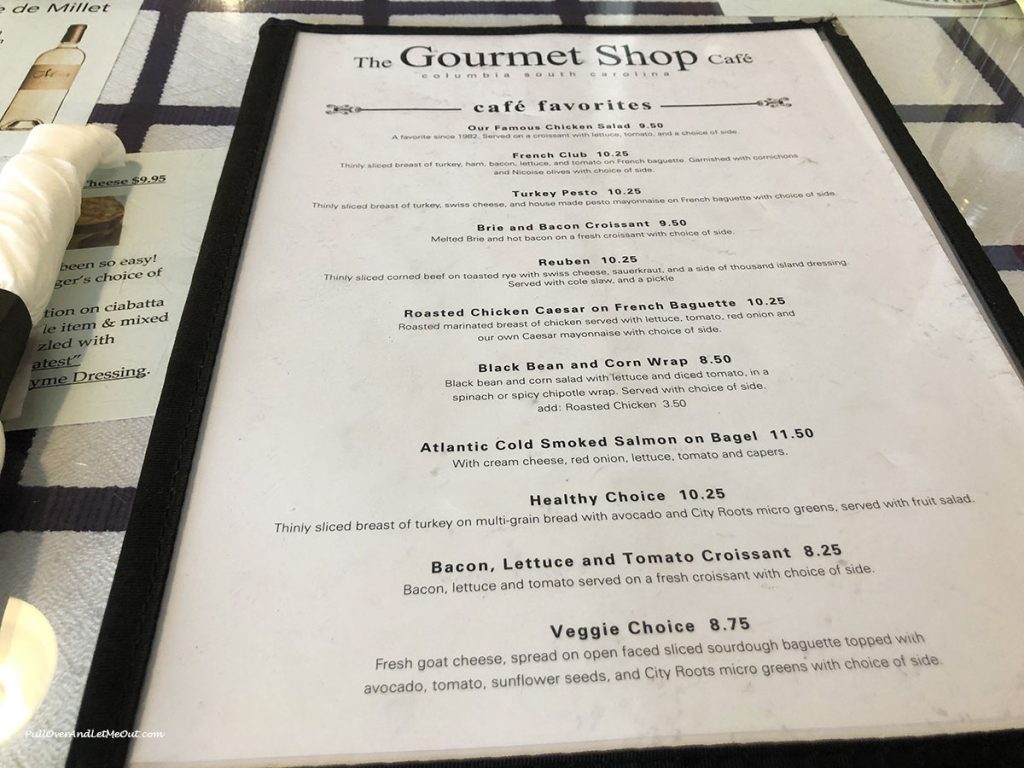 Columbia is comprised of multiple neighborhoods and the Five Points neighborhood is a favorite. Popular for its restaurants, shopping, and dining it was Columbia's first neighborhood shopping district. Located at the intersection of Harden Street, Devine Street, and Santee Avenue, Five Points boasts of musical heritage. From 1984-1998, Rockafellas rock music club hosted musical groups including big names such as Red Hot Chili Peppers, Green Day, Goo Goo Dolls, and Dave Matthews. There's also a monument dedicated to hometown favorites Hootie & the Blowfish.
This fun neighborhood has several restaurants and boutiques as well as a cool shop I discovered called the Oops! Co. Oops! Co. has been around since 1982 selling "iconic brands and creative styles at great prices." I bought a brand-name top for $16!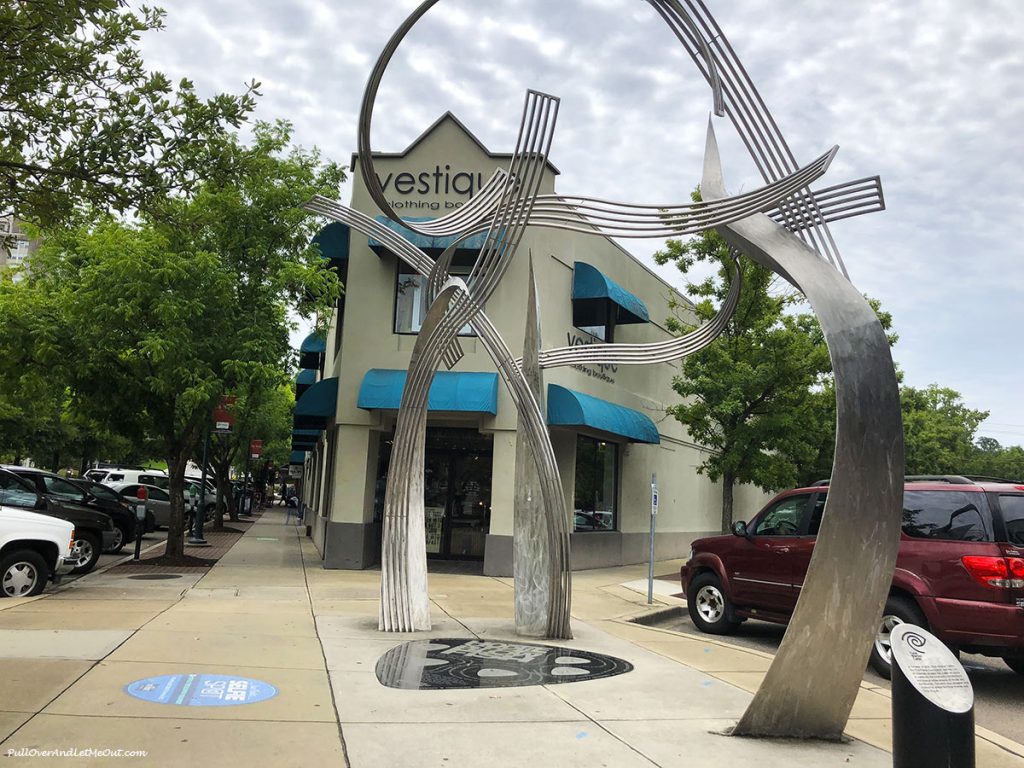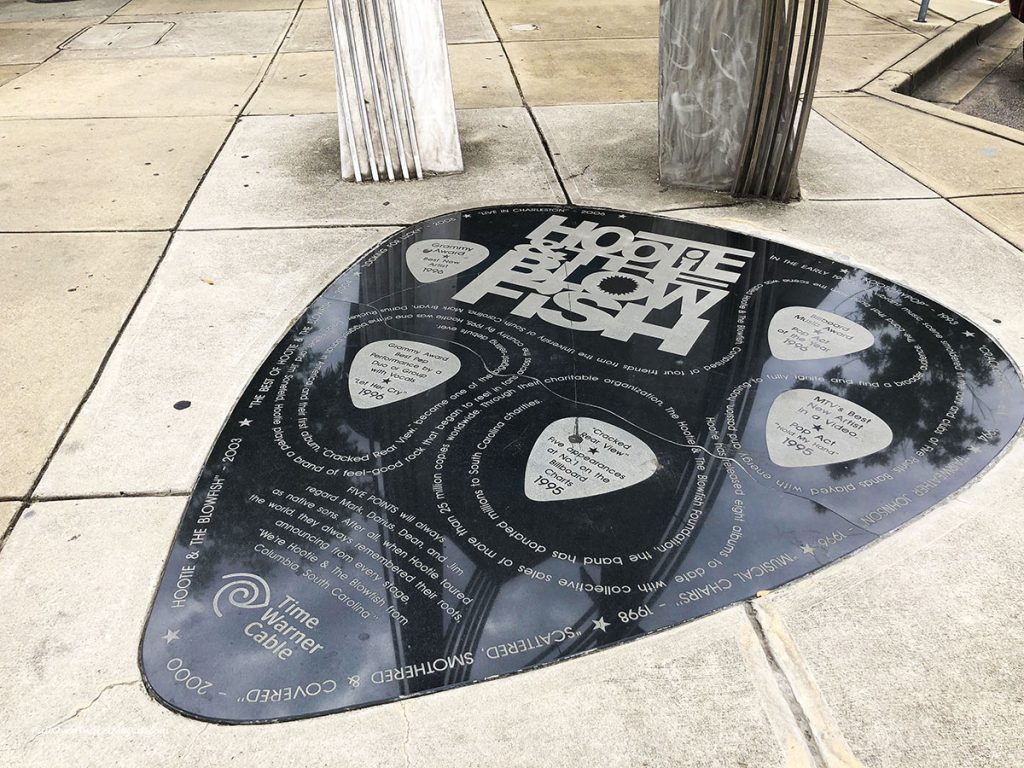 10. Columbia Museum of Art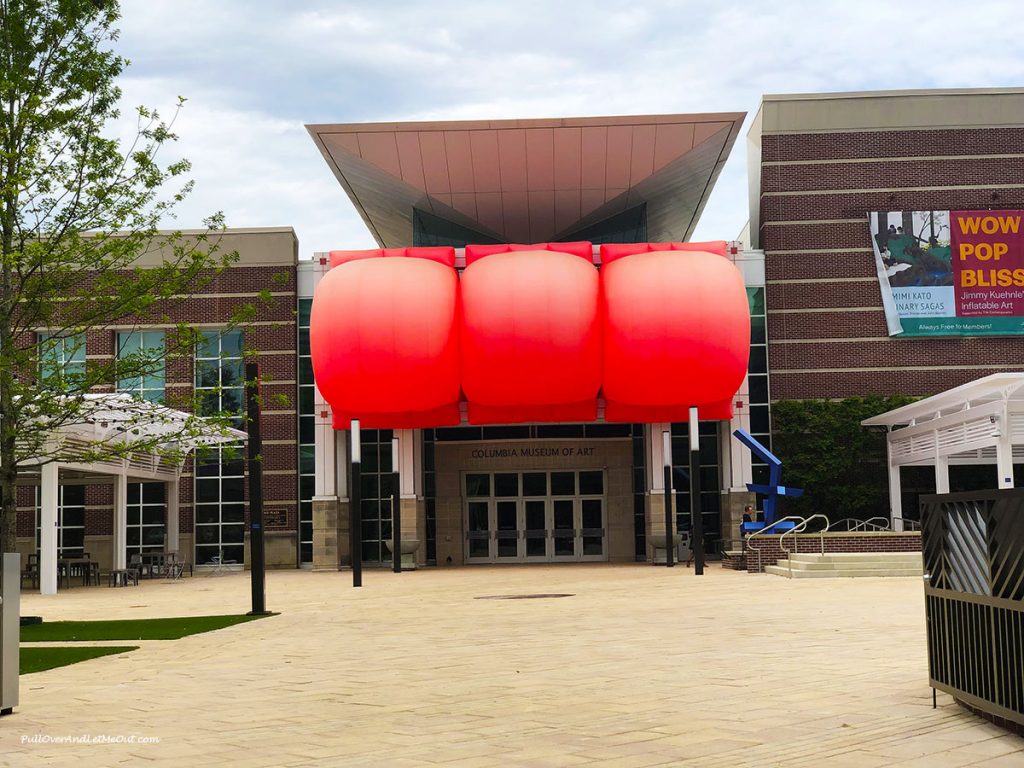 With recent renovations completed, the Columbia Museum of Art is as their website brags, "bigger, bolder, and better!" Might I add, the museum is also one of the fun things to do in Columbia, South Carolina?
With a new layout, themed collections and galleries, and activities for all ages the museum features a collection of works that rivals some of the bigger and more famous art museums in the United States. In fact, the Columbia Museum of Art is preparing to open its Van Gogh exhibition in October. 
The museum is open Tuesday through Sunday from 10 am to 5 pm. On Mondays, the galleries are closed. However, the museum shop is open from 10 am to 5 pm.
11. Riverfront Park and Columbia Canal
Riverfront Park is the perfect location for enjoying the outdoors and views of the Congaree River. The park opened in 1983 and is a popular destination for joggers and walkers. With two and a half miles of trail along the water's edge, the scenery makes a stroll or run aesthetically pleasing.
The park which is approximately 167 acres separates the Historic Columbia Canal and the Congaree River. Additionally, there's an amphitheater and self-guided walkway by parts of the old water plant giving Riverfront Park attractive elements of old and new Columbia. 
More fun things to do in Columbia, South Carolina
With only 24-hours to explore Columbia, South Carolina, I managed to accomplish a lot of what I set out to do. I enjoyed delicious food from several restaurants, explored a considerable number of sites and attractions, learned the history of the city, and squeezed in a tiny amount of shopping.
In spite of that, there are still more fun things to do in Columbia, South Carolina. Multiple people told me the Riverbanks Zoo & Gardens is a top-notch attraction but I just couldn't fit it in this trip.
Columbia is also legendary for its pimento cheese. Consequently, I may need to return to research a story on the city's best pimento cheese sandwich.
Overall, my time spent in Columbia was delightful. The people I met were incredibly friendly and happy to share their hometown with me. Southern charm and hospitality with an abundance of fun things to do nicely sums up a visit to the South Carolina capital.
Have you visited Columbia, SC? What's your favorite thing to do?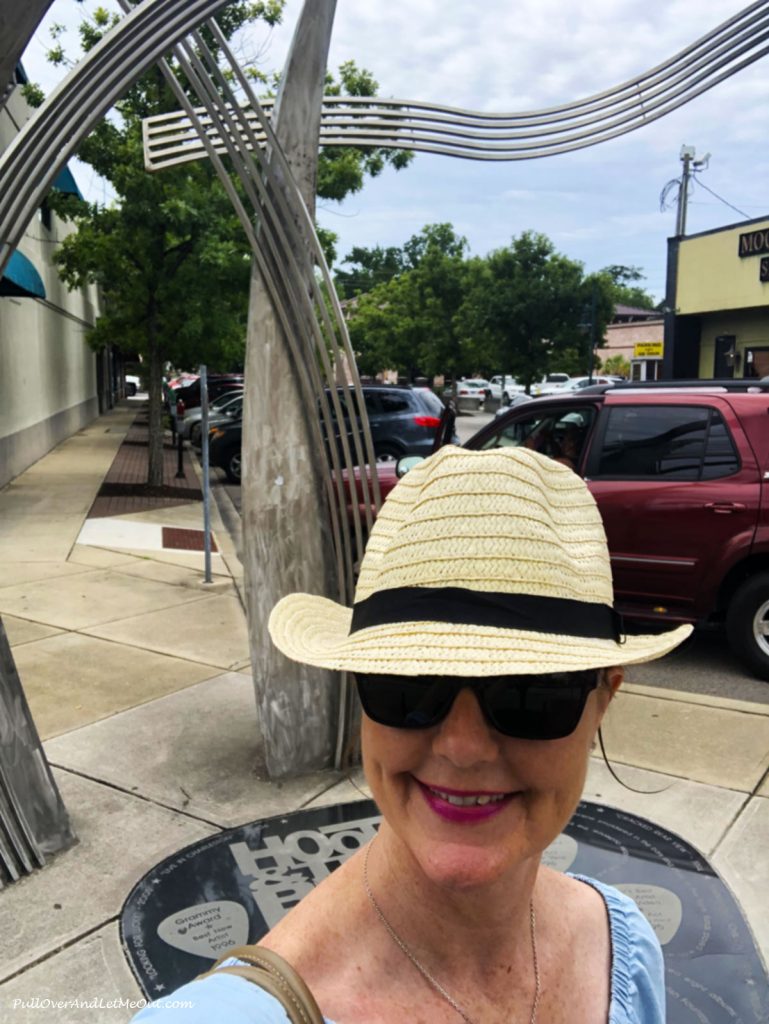 You May Also Enjoy Reading This!
Explore The South Carolina Capital City With Two Gals & A Fork Food Tours