I recently visited an Urban Winery in Morrisville, North Carolina.  It was a fascinating and educational visit.  Having toured wineries in California and several other states, I have to say the wine maker at Chatham Hill taught me more about the process than I ever knew.  Here's an article about the winery and if you're ever in the area, it's worth a stop.
Enjoy!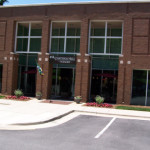 Did you know before Prohibition North Carolina was the country's largest producer of wine?
Did you know there are 110 wineries in the Tar Heel State?
These are a couple interesting facts learned on a visit to Chatham Hill Winery at 3800 Gateway Centre Boulevard in Cary/Morrisville.
When thinking of a winery one typically envisions rolling hills filled with grapevines in a picturesque setting. However, there's a growing trend in the country changing that perception. As Marek Wojciechowski, owner and wine maker at Chatham Hill Winery will tell you, "what's important about wine making is where the grapes are grown, not where the wine is made."
Since 1999 Chatham Hill, North Carolina's first Urban Winery, has been making and distributing award-winning wines. Situated a quarter mile off of Interstate-40 in the Gateway Centre Office Park, it's here in this "urban" setting Wojciechowski handcrafts fine wines from "carefully chosen independent vineyards in North Carolina and beyond."
The majority of grapes used at Chatham Hill are grown in the western portion of the state in the Yadkin Valley. With warm days and cool nights, the temperature fluctuation makes grapes grown in the Yadkin Valley ideal for creating Chatham Hill's varietal wines.
Prior to wine making, Wojciechowski and his wife Jill Winkler worked in the medical industry. Their scientific backgrounds were a huge asset when they turned their favorite hobby into a profession. Wine making is a scientific art and Wojciechowski's knowledge is key to Chatham Hill's success.
Great pride and effort goes into crafting superior wines with definition, complexity and distinctive flavors. Standing amongst the oak barrels, Wojciechowski chuckles as he recounts stories of people in blind taste tests choosing his North Carolina wines over wines from around the world.
Perhaps best known for their Chardonnay and Cabernet, Chatham Hill has an expanding following of aficionados. The winery produces 6000 cases per year and can be found in local grocery stores, wine shops and restaurants. They also have a thriving wine club and on line sales.
Upon entering visitors are greeted by friendly faces welcoming guests with their enthusiasm and passion for food and fine wine. The wine, art work and chic setting make this an "unexpected wine experience." The tasting room is open Monday through Friday from 11:00 to 5:00, Saturday 11:00 to 6:00 and Sunday 1:00 to 5:00. Tours are held Monday  through Friday at 12:30 and 3:30, Saturdays at 1:00, 3:00 and 4:30 and Sundays at 2:00.
In addition to tastings, Chatham Hill hosts wine events. Each month features a full calendar of happenings including Wine and Cheese Pairings, Wine and Chocolate, Women who Wine and more. Private events are also held at Chatham Hill. As their website states, by day Chatham Hill is an urban winery but at night it transforms into "the most unique event venue in town."
If you're looking for an "out of the ordinary" location for a corporate function, a wedding or a holiday party – Chatham Hill promises an unforgettable evening. They'll even personalize wine labels to commemorate your special event.
Chatham Hill not only promotes the North Carolina wine industry and local businesses, it also raises funds for Operation Home Front, a non-profit organization supporting our troops by helping families while soldiers are deployed.
They say every wine has a story and the story behind Chatham Hill's wine is a fascinating narrative of a flourishing winery in the Heart of Carolina. As Wojciechowski says, "The gateway to North Carolina wine country is only minutes from Raleigh Durham International Airport."