Virginia B&Bs Along I-95
The I-95 Corridor running through Virginia is busy, that goes without saying. However, this heavily-traveled stretch of American highway is usually a mid-way point for travelers heading to destinations north and south along the east coast. It's with this thought in mind, I ventured out to explore an often overlooked form of lodging along I-95 – the Bed and Breakfast.
Why choose a B&B over a hotel?
There's a number of reasons to stay in a B&B; comfort, more personalized, B&Bs can often accommodate special requests such as vegan or gluten-free diets, each one offers a unique atmosphere and charm.
What about the cost?
Like hotels, the price of a stay in a bed and breakfast is different depending on the inn and its amenities. That being said, a night in a B&B is comparable to the price of a hotel stay. However, at a B&B it's not just about the room, it's about the entire experience.
Who is the typical B&B customer along the I-95 corridor?
I received a variety of answers but the most common reply the innkeepers gave was Civil War tourists. Nevertheless, Civil War tourists aren't the only ones traveling I-95 in Virginia. B&Bs are ideal for couples looking for a romantic getaway, business travelers or anyone who desires a comfortable alternative to a hotel.
Here are seven outstanding B&Bs I discovered along I-95 in Virginia.
1.  The Richard Johnston Inn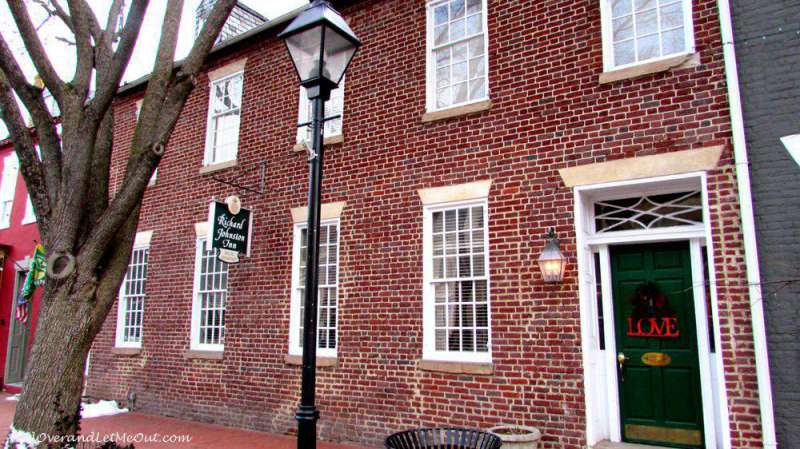 The Richard Johnston Inn is an upscale 18th-Century Inn located in Historic Fredericksburg, Virginia. Constructed in 1770 by John Taylo, Jr., The Richard Johnston Inn is located on Caroline Street in the heart of the historic downtown area across the street from the Visitors Center. The building has a fascinating story and has played an important part in the city's history.
This historic property features seven guest rooms, two suites and is beautifully decorated. I had the pleasure of spending the night in Room #4, The Frejus. The bed was incredibly comfortable and the room was cozy on what proved to be a frigid night. I was welcomed by Inn Keeper, Lindi and Business Liaison, Misty who made me feel right at home. When I left the next morning, I vowed I'd return again.
Though I did receive complimentary stays at two of the inns, all opinions are my own.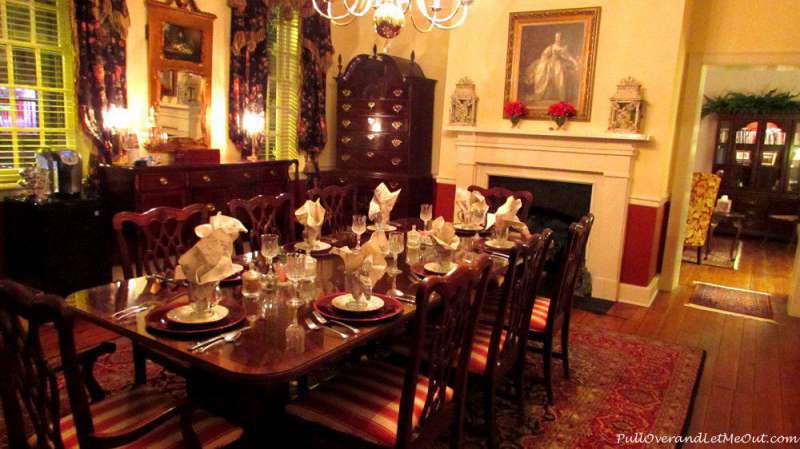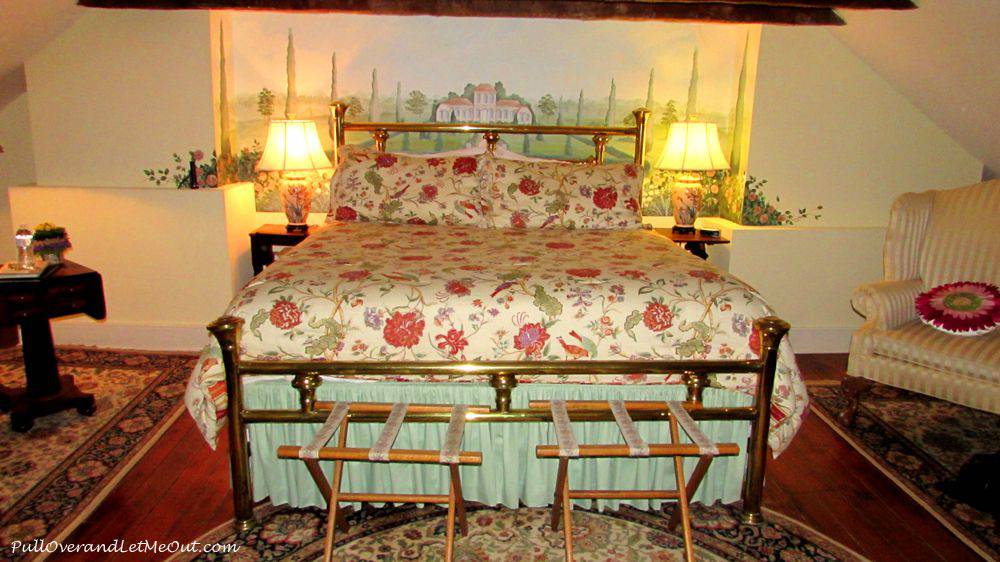 The Richard Johnston Inn
711 Caroline Street
Fredericksburg, VA
540-899-7606
2.  The 1890 Caroline House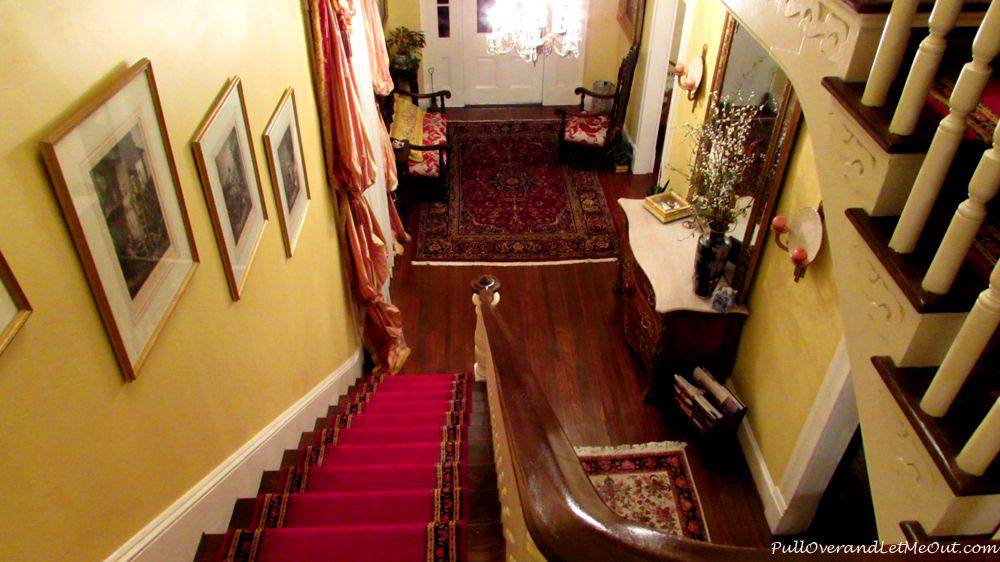 Also located in Historic Fredericksburg, The 1890 Caroline House is a sister-property of the Richard Johnston Inn and is situated just a block and a half down the street. Centrally located near shops and restaurants, it's also a short walk from the train station.
This guest house is the epitome of Victorian style. Fondly referred to as "The Shady Lady" by historians, The Caroline House features elegant rooms and a suite you have to see to believe. Beautifully appointed and richly decorated, you'll think you've stepped back in time to 1891- the year the house was built. However, today all the modern conveniences are available to make a stay here comfortable. As their website states, "it's more than accommodations, it's a memory."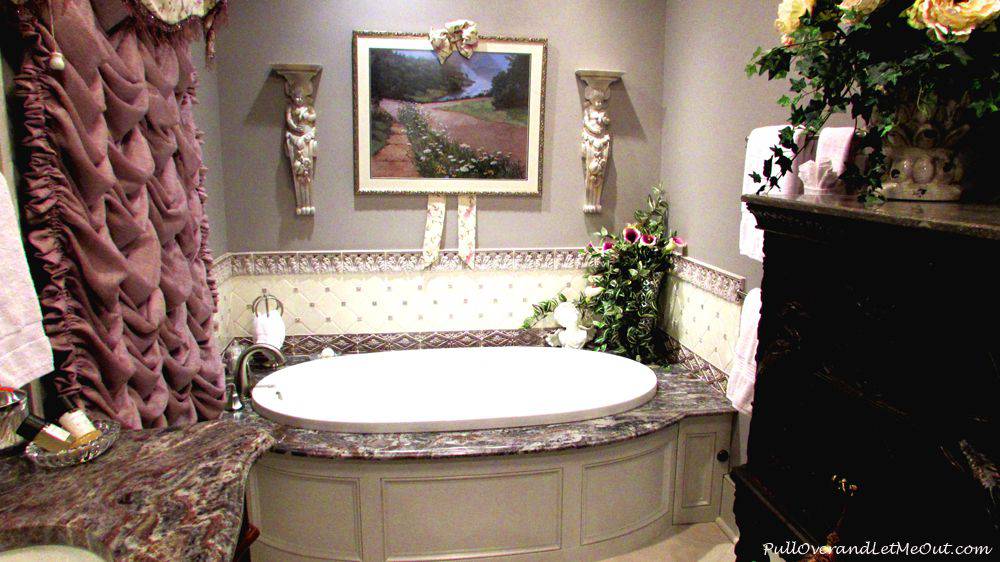 The 1890 Caroline House
528 Caroline Street
Fredericksburg, VA 22401
540-899-7606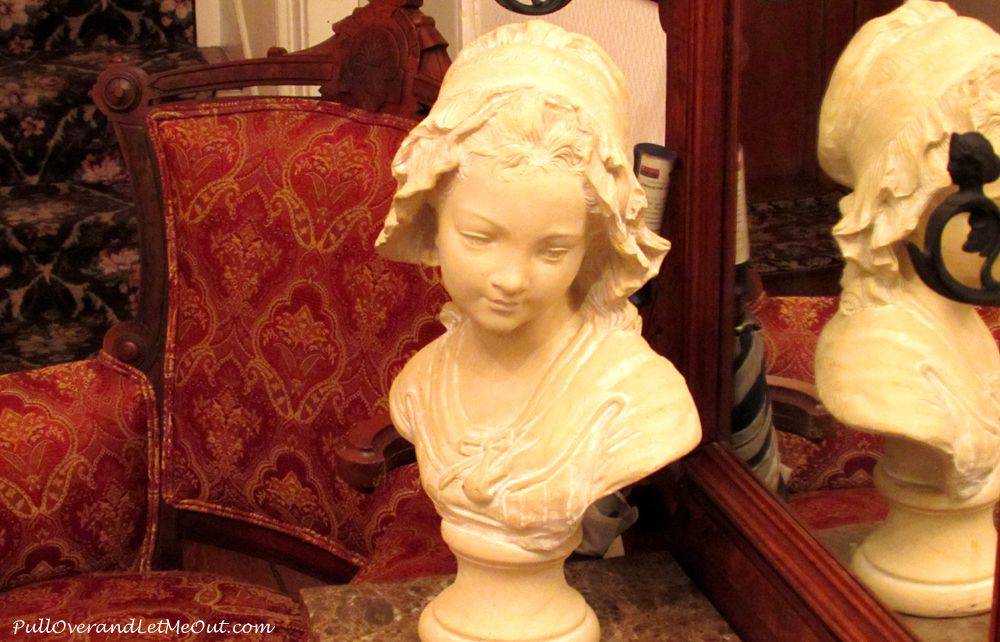 3. Lavender Heights Bed and Breakfast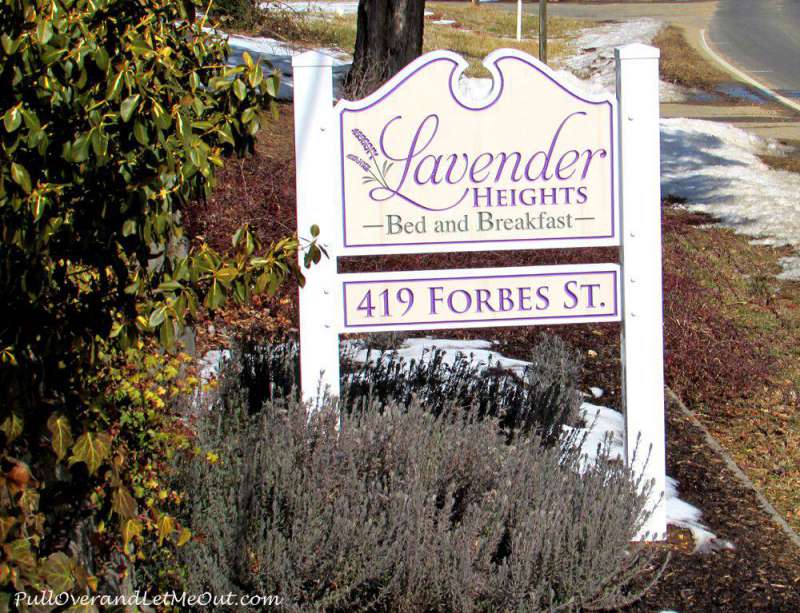 Perched high on a hill overlooking Historic Fredericksburg in the village of Falmouth on the heights of the Rappahannock River is the Lavender Heights B&B.
The original section of the home was built in 1873.  Today it's a sprawling home that welcomes guests seeking a memorable B&B experience.
Outside, stroll around the gardens. The gardens are gorgeous and attract all kinds of beautiful songbirds. Take in the breath-taking view of the city below. Inside, relax by the fire or rest in one of the tastefully furnished guest rooms.
Enjoy a full breakfast before departing or venturing out to explore the area. Lavender Heights is situated on Stafford Heights between the Belmont Estate and Chatham Manor, only minutes from historic downtown Fredericksburg, the Fredericksburg National Cemetery and the University of Mary Washington.
Lavender Heights Bed and Breakfast
419 Forbes Street
Fredericksburg, VA
540-361-4593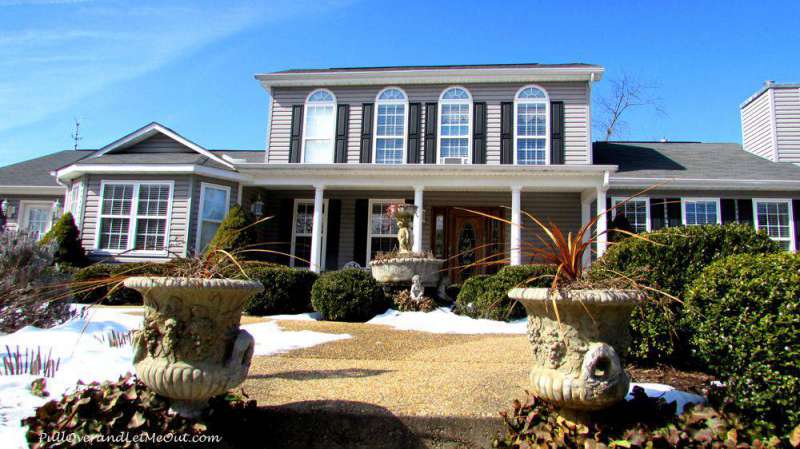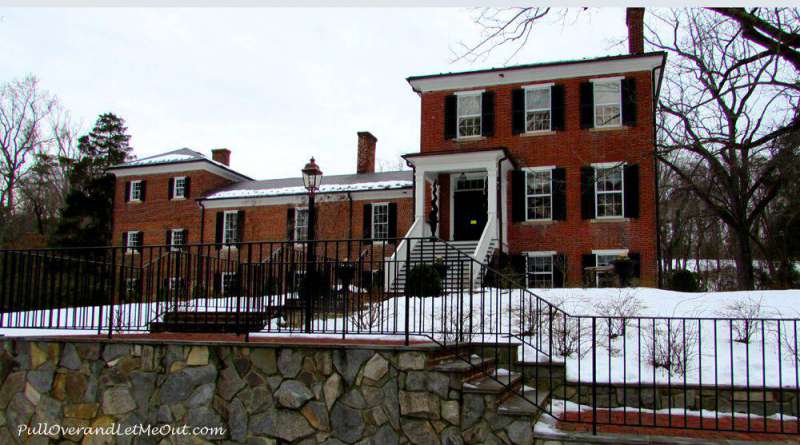 Braehead Manor
is surrounded by 27 lush acres and is steeped in history. Situated within the bounds of the Fredericksburg National Battlefield Park, the large home was completed just a few short years before the start of the Civil War and quickly became an important landmark. Gen. Robert E. Lee had breakfast here the morning of December 13, 1862, prior to the first Battle of Fredericksburg. The black walnut tree out front is affectionately called, "The Traveller Tree" because Lee tied his horse, Traveller, here while he was inside.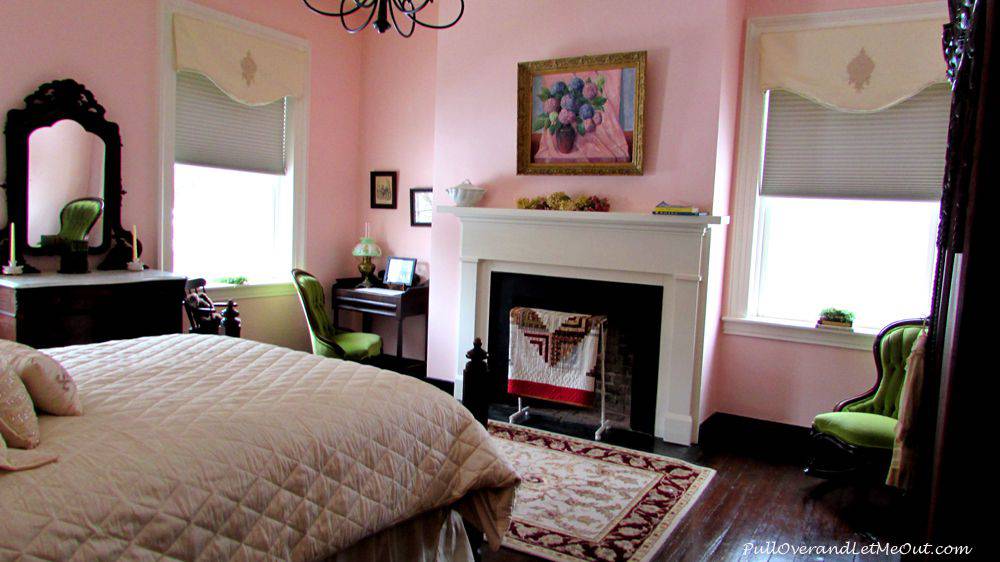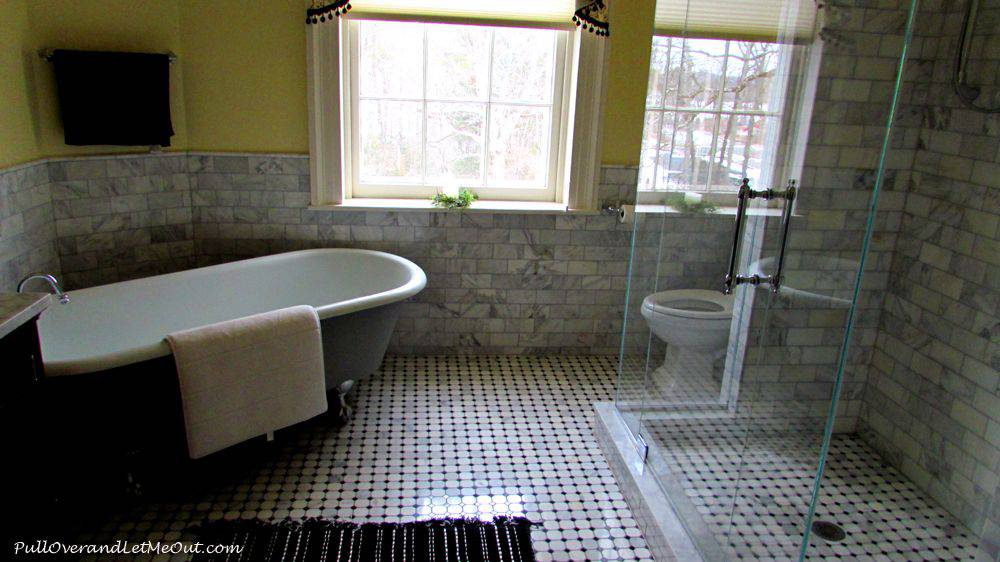 Restored in 2011, today there are still signs of days gone by such as a bullet hole in the front door, bayonet marks on the large pocket doors and spur marks coming down the steps. Accommodations here are tastefully in keeping with the 1859 construction date of the home with all the comforts of today.
Braehead is kid-friendly and pet-friendly. Inn Keeper, Karen Bane, informs me, " I receive so many calls from parents who want their children to enjoy the uniqueness of staying in a bed and breakfast."
Spacious rooms, elegant bathrooms, and gourmet breakfasts are served at Braehead Manor, along with a side of history.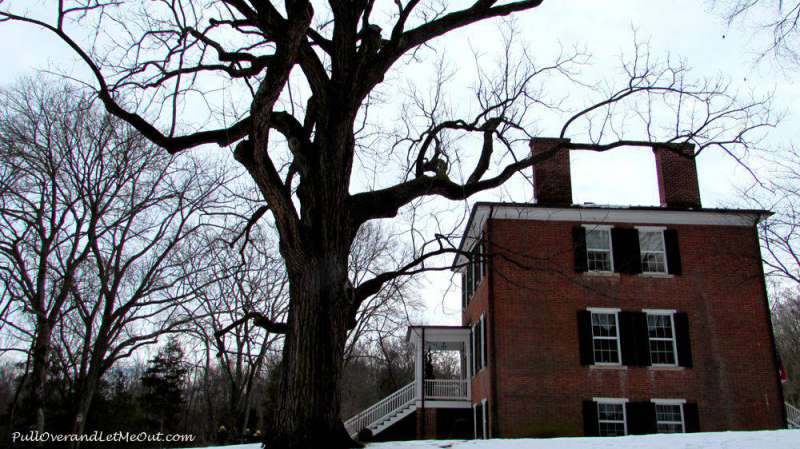 Braehead Manor
123 Lee Drive
Fredericksburg, VA
540-361-2629
5.  Shady Acres Bed and Breakfast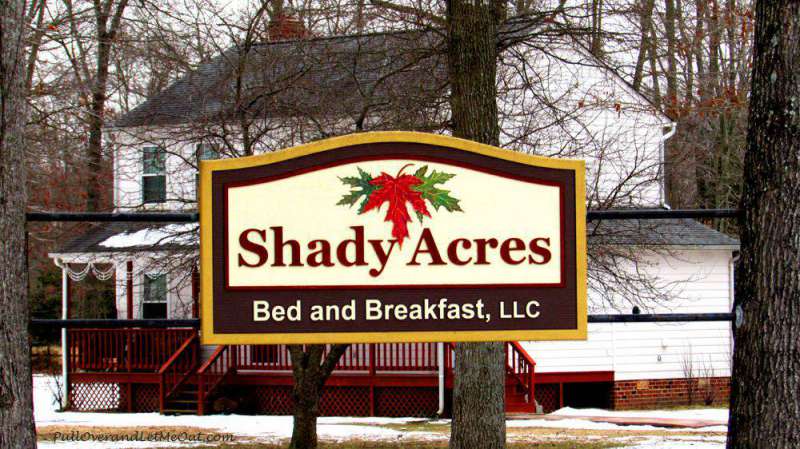 If a rural retreat is more your style, this B&B in Hanover, Virginia is a short distance from exit-98 north of Richmond and will not disappoint.
Innkeepers Ralph and Gail Olberg welcome guests to their charming country getaway, providing cozy accommodations, an incredibly comfortable sleep number bed, delicious Virginia chocolates, and a tasty, farm-fresh breakfast.
There's plenty of opportunity for enjoying the natural surroundings at Shady Acres.  Take a walk around the property or sit on the porch; you may even see wild turkey, deer or a bald eagle at this tranquil inn.
I had the pleasure of staying the night and enjoyed the experience of meeting the chickens responsible for my morning meal. I can't say that's ever happened to me at a hotel.
Shady Acres is a short distance from Richmond, Kings Dominion and 90-minutes south of Washington, DC.
Shady Acres Bed and Breakfast
33124 Discovery Lane
Hanover, VA
804-994-5940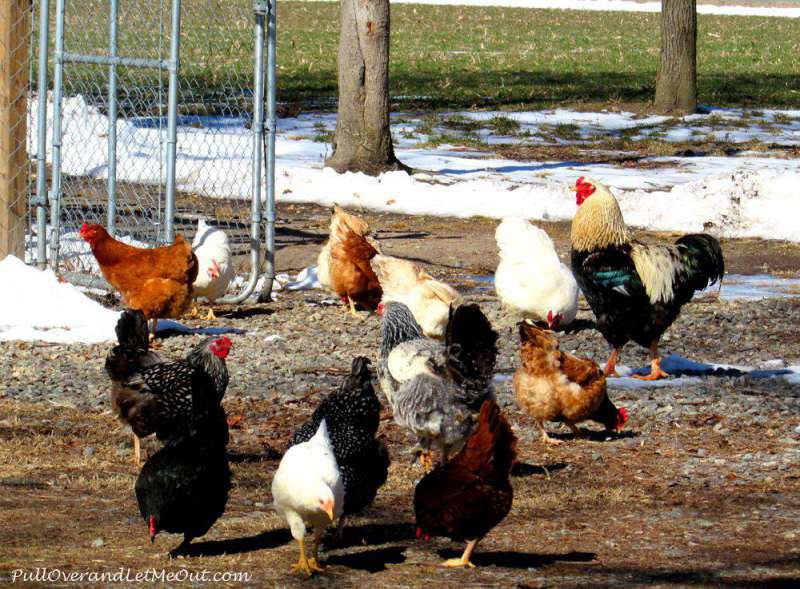 6. Museum District Bed & Breakfast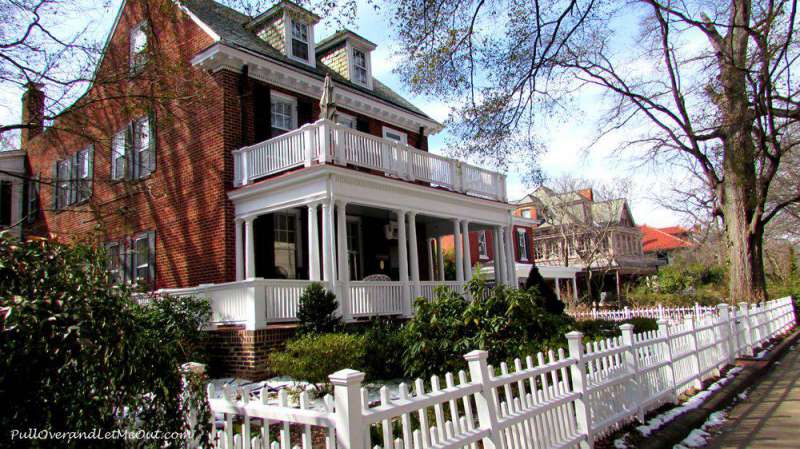 Maybe you're looking for a B&B in the city. That's just what you'll find at the Museum District Bed & Breakfast.
This early 20th-Century home is located in the heart of Richmond's Historic Museum and Fan Districts. The home was built in 1922 and features spacious guest rooms, a private carriage house room as well as large, cheerful common areas. Literally, steps away from the Museum of Fine Arts and the Virginia Historical Society, this B&B is within walking distance of several historic destinations, blocks from the unique Carytown district and a short drive from downtown Richmond.
Innkeeper, Anna Currance welcomes guests to this distinctive B&B offering a comfortable place to stay and an outstanding breakfast- all within close proximity to the exciting possibilities Virginia's capital has to offer.
Museum District Bed & Breakfast
2811 Grove Avenue
Richmond, VA
804-359-2332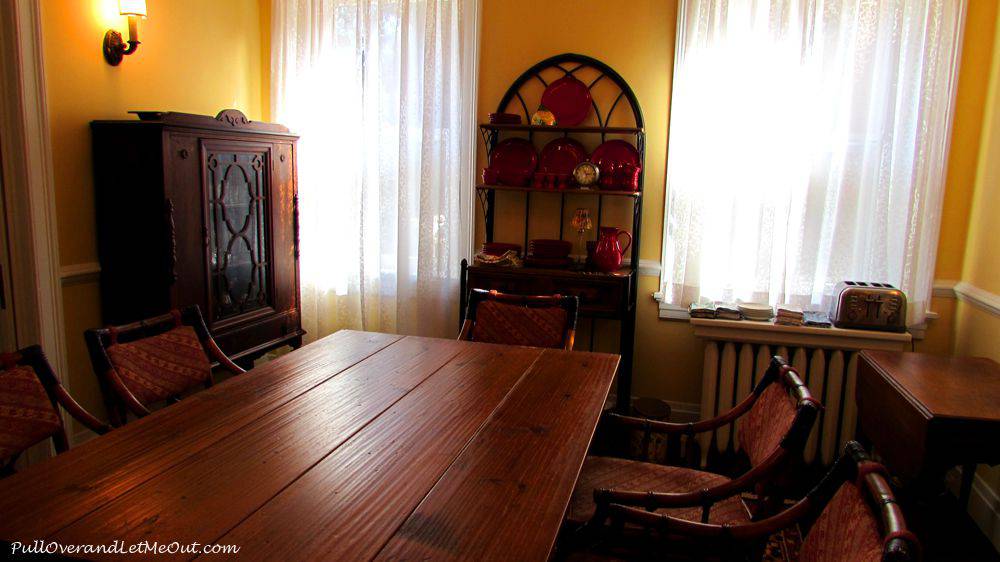 7.  Scents of Cedar Log Home Bed & Breakfast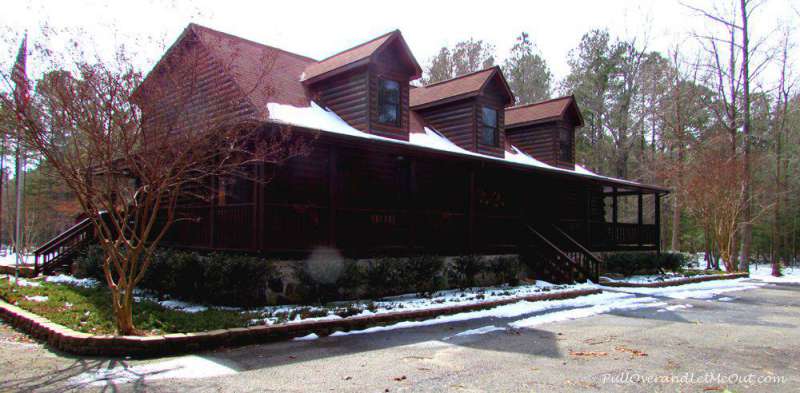 If you've ever wanted to stay in a log home, the Scents of Cedar is the B&B for you.
The 4,800 square foot cedar log home is a delightful escape. Nestled in the woods on 5.5 acres in historic Prince George County, the entire interior is cedar logs, hardwood floors and decorated in keeping with this woodsy theme. The property boasts three guest rooms and a cabin by a pond. There's also a pool, pool house and a covered barn waiting to host events.
Owners, Bill and Kathy Parsley proudly welcome visitors to their charming log home amongst the trees.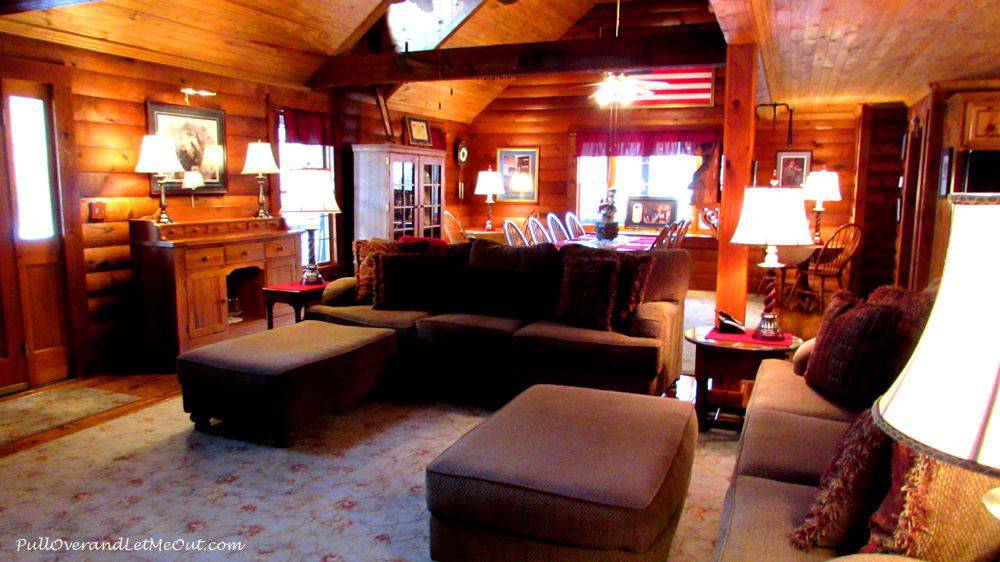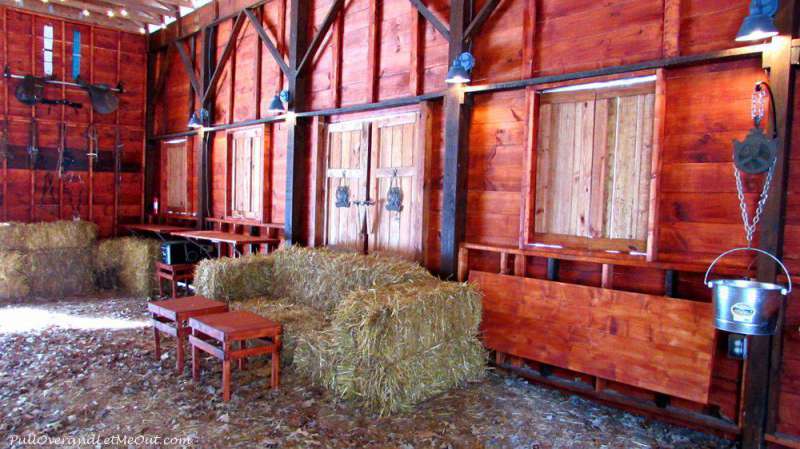 Scents of Cedar Log Home Bed & Breakfast
15126 Providence Road
Petersburg, VA
804-732-9632
Whatever your reason for traveling the I-95 Corridor, it's nice to know there are lodging options beyond the standard hotel chains.
Sure, it's easy to hop off at an exit and find a chain hotel along the Interstate, but a B&B offers more than a bed in a generic room. Each B&B has its own style, appeal, and character. B&B owners take pride in offering a quality experience that's a refreshing twist and enjoyable alternative minutes from an I-95 exit ramp.
IF YOU LIKE THIS, PIN IT FOR LATER!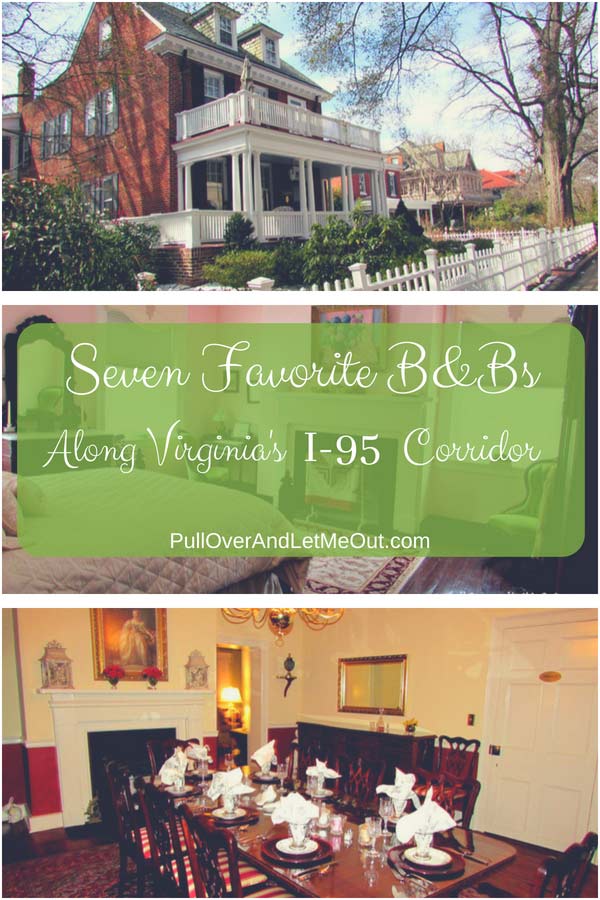 All B&Bs mentioned are members of the Bed & Breakfast Association of Virginia. Call ahead to inquire about children and pets as well as availability.