Having someone on your shopping list who enjoys traveling makes gift-giving a pleasure. There are numerous options and goods to choose from, and each year, I discover something new and inventive to include on the yearly holiday list. Here are some of the most popular holiday gift ideas for the traveler on your list.
Disclosure:
Many of the links you see on this site and within our trip planning tool are affiliate links. If you click through and make a purchase, I'll get a small commission and it won't cost you any extra. On selected stories, for those hotel and car bookings made using our TravelingToGive™ tool we contribute 2.5% of gross hotel and car sales to Paws for Purple Hearts. So, thanks in advance for helping me keep bringing you the content you enjoy and, at the same time, giving back to those who so bravely serve our country! #everytripmatters
Holiday Gift Ideas for the Traveler
A cross body phone case/wallet makes not only a stylish gift for the traveler on your list, but it also offers convenience. 
Designed to carry cash, credit cards, and a phone, this one also features a kick-stand function that's ideal for hands-free reading. Likewise, the RFID blocking material offers an added layer of safety.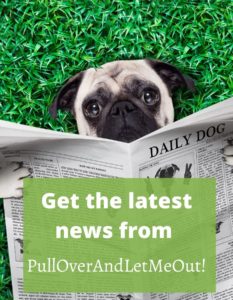 Help the traveler on your list keep track of their bags and more while they're on the road. Apple AirTag offers simple one-tap setup and instantly connects the AirTag with your iPhone or iPad. The convenient four pack is reasonably priced and makes the perfect stocking stuffer.
You can also purchase colorful waterproof keychain AirTag holders to keep them in good condition. 
Smart travelers never keep all their money or cards in one place. This Compass Rose secret wallet is a wonderful tool for stashing money and cards and keeping them safe from pickpockets.
Discreetly designed to let you easily attach it to a bra strap, bra band, or belt loop, the pouch also features RFID protection. It's also designed for women of all shapes and sizes and fits bra cup sizes A to DD+ and bra bands up to 4″. The bra wallet doesn't replace your regular wallet. It acts as a secondary hidden storage. 
A travel power strip makes a wonderful and affordable holiday gift for the traveler on your list. How many times have you crawled on the floor or had to sit in an awkward position in order to utilize a device while it's plugged into an out-of-the-way socket? Well, no more!
This one is perfect for taking on the road. It's shape and size makes it ideal for tucking into your bag. There is also three outlets, three USB ports, and it has surge protection and a fifteen inch extension cord.
If the traveler you're shopping for enjoys coffee, give them the gift of freshly brewed coffee any time, anywhere.
This portable French press coffee maker comes with a carrying case and a small canister for coffee and is affordably priced. Likewise, it's constructed of high-quality stainless steel making it durable as well. They'll savor waking up and smelling the coffee on the road!
Nothing says, Merry Christmas, like toilet spray. Okay, not really, but let me tell you, this is perfect for when you're sharing hotel rooms, staying in close quarters with others, or if you simply want to freshen things up a bit.
Poo-Pouri Before You Go Toilet Spray comes in a convenient travel-sized pack that you can keep in your luggage and have on hand. It comes in three fresh fragrances and all you do is spray a little into the bowl on the water's surface and the essential oils will do their thing.
It's always great to have an extra bag for the trip home. This foldable duffle bag with wheels makes a superb gift that is easy to carry, and easy to store when you return from the trip.
In addition, the sturdy construction, durable nylon fabric, and rubber wheels make this bag an excellent choice for traveling.
In my humble opinion, a fanny pack never goes out of style. Especially when you're traveling. This simple lightweight item lets you enjoy hands-free travel while keeping your important items close at hand.
A cross-body fanny pack is suitable for men or women and can be worn in front of your waist, across your chest, on the side of your hip, or which ever way is most comfortable and convenient. They're particularly great for outdoor destinations, amusement parks, cycling, or hiking.
A portable charger under the tree is a welcomed sight for anyone who loves traveling or is on-the-go. This high speed charger is compatible with an array of devices and features USB in and out ports.
A personalized ornament is a holiday gift they'll treasure for years to come. Websites such as Shutterfly make it simple to design a beautiful ornament suitable for gift giving. Use pictures from their travels to make a gift they'll put on the tree year after year.
I collect ornaments as souvenirs of my journeys. Sometimes when I don't find one I like on the road, I create my own. It's always fun reminiscing while I'm decorating the tree.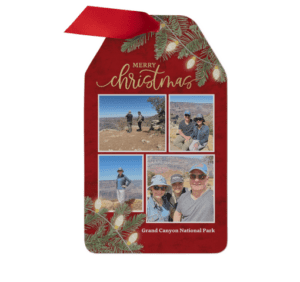 Of course, the gift of travel itself is a sensational holiday gift idea for the traveler on your list. If you know of that special destination or trip they're dreaming of taking, why not help them out and start the ball rolling? Half the fun of traveling is in the planning. Airline tickets, hotel reservations, shows, and more – each element of the trip opens itself up to gift-giving potential.
If you're ready to plan that trip, click HERE to start the adventure.
What are your favorite holiday gift ideas for the traveler? Let me know in the comments below.
Hey, Pinners! Pin this for later!
More great travel stories you'll love reading!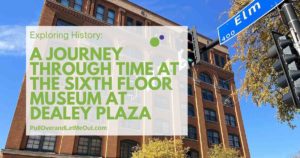 An outstanding museum dedicated to the solemn and historic event that occurred on November 22, 1963, is located within the former Texas School Book Depository building. Travel there with PullOverandLetMeOut to discover why the Sixth Floor Museum at Dealey Plaza is a must-see attraction when visiting Dallas.
Read More »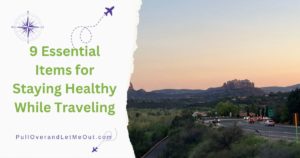 Make a healthy trip a priority. Travel with PullOverandLetMeOut to discover 9 essential items for staying healthy while traveling.
Read More »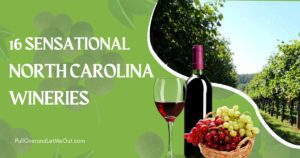 The wine world is taking notice of North Carolina wine. Join PullOverandLetMeOut as we explore 16 incredible wineries in the Tar Heel State that you won't want to miss.
Read More »