Hot, spicy, burning, heated, scorching, sizzling, and flaming – all words adequately describing the NC Hot Sauce Festival. Each September folks from across the region gather in the picturesque town of
Oxford, North Carolina
to celebrate all styles, flavors, and temperatures of the Tar Heel state's finest hot sauces. The one-day street festival has quickly become an annual favorite and one of, if not
the
hottest North Carolina festival of all.
The Genesis Of A Festival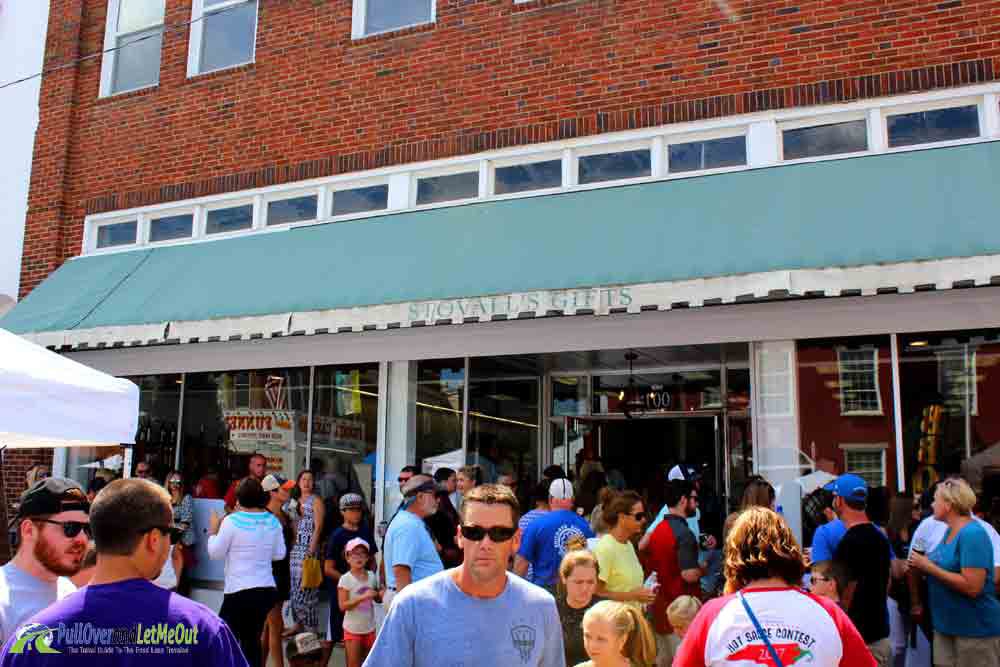 Stovall's Gifts on Main Street is where it all began.
The idea started when Stovall's Gifts located on Oxford's Main Street held an event intended to feature North Carolina Hot Sauces and other local products. From that first gathering, the NC Hot Sauce Festival was born. Today, the event fills four main downtown streets and multiple side streets. Not only are the fiery hot sauces celebrated, the festival features NC craft brews, BBQ, entertainment, games, and an array of foods. Awards are given for the best sauces and there's even a five-alarm chili eating contest sponsored by the largest pepper-producer on the east coast, Baily Farms. Brave souls vie for cash prizes at the blazing event that's become a festival favorite.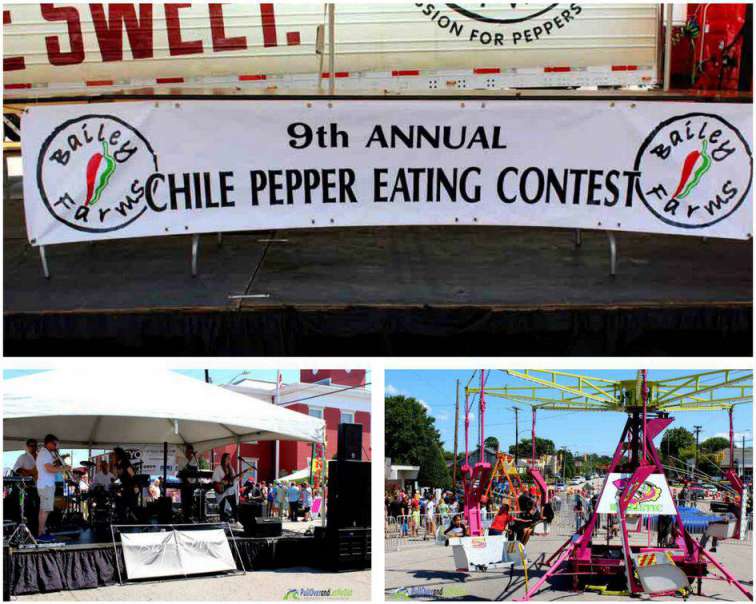 It's All About The Sauce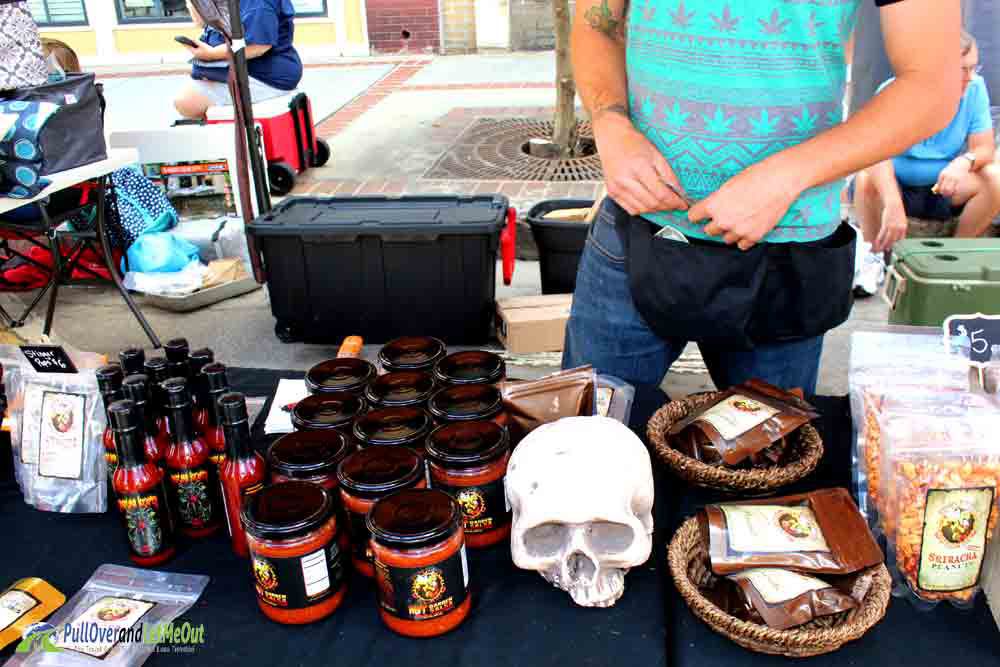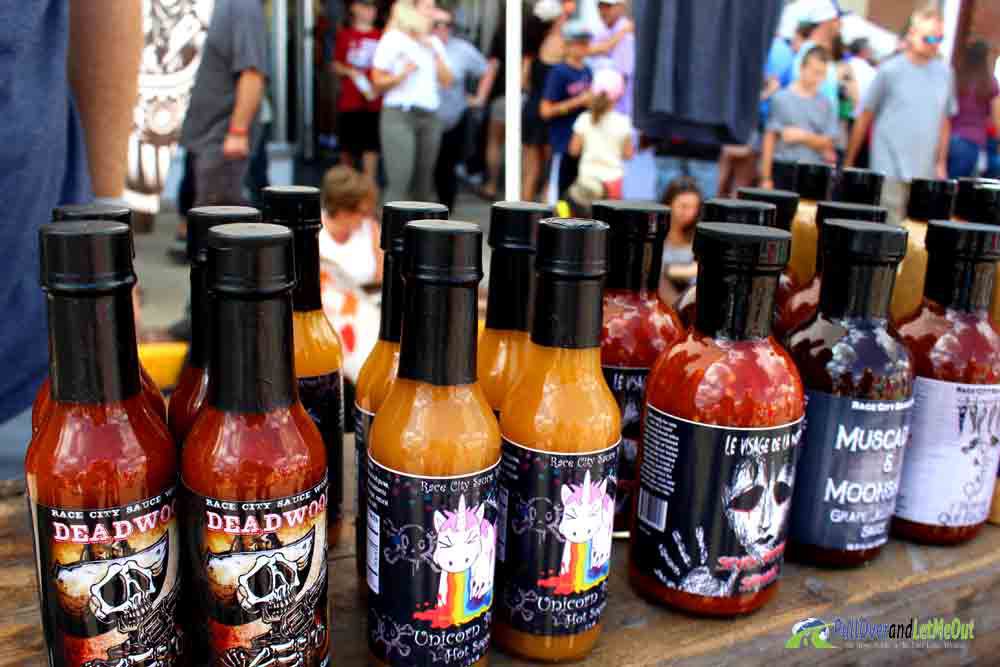 Prepare to feel the burn. The streets are lined with vendors proudly offering samples of North Carolina hot sauces, each with its own unique characteristics and ingredients. I tasted sauces made with peanuts, ghost peppers, jalapenos and other equally sinister sounding elements- each sample leaving its own special heated reminder in the form of an after-burn. I'm not a big fan of spicy but a tiny taste couldn't hurt, right? Famous last words at the NC Hot Sauce Festival.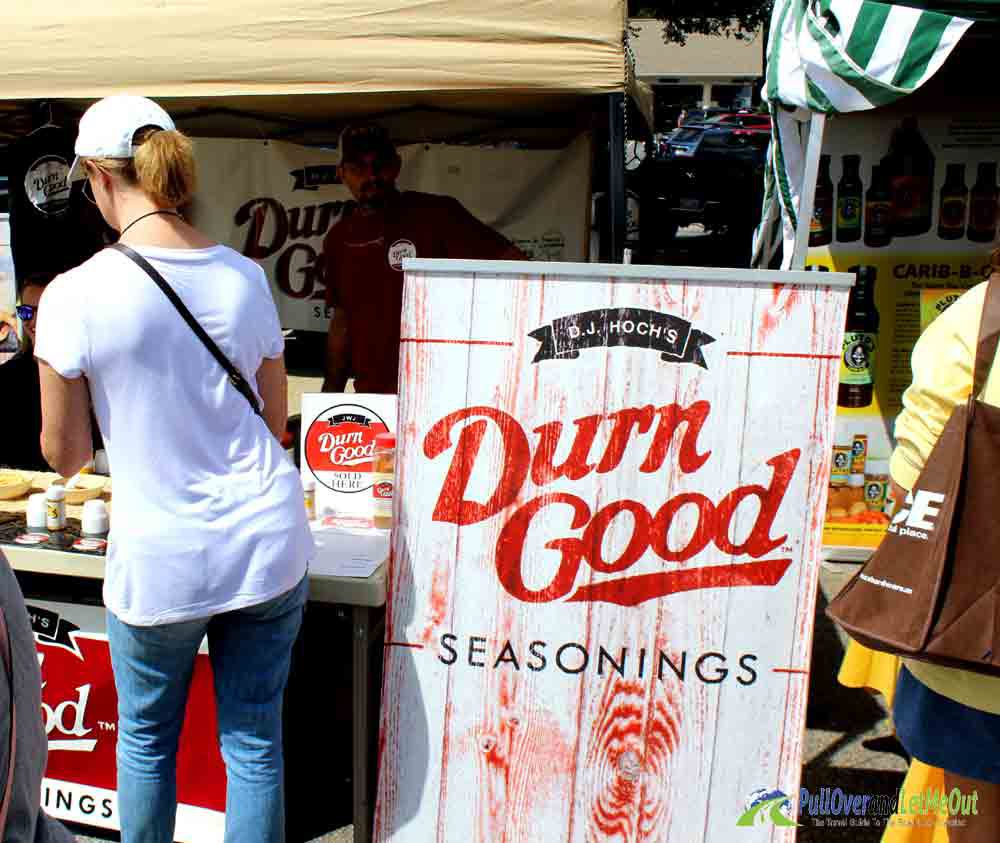 Tasting Durn Good Hot Sauce made in Wake Forest, NC
Cool Things Off With an NC Craft Brew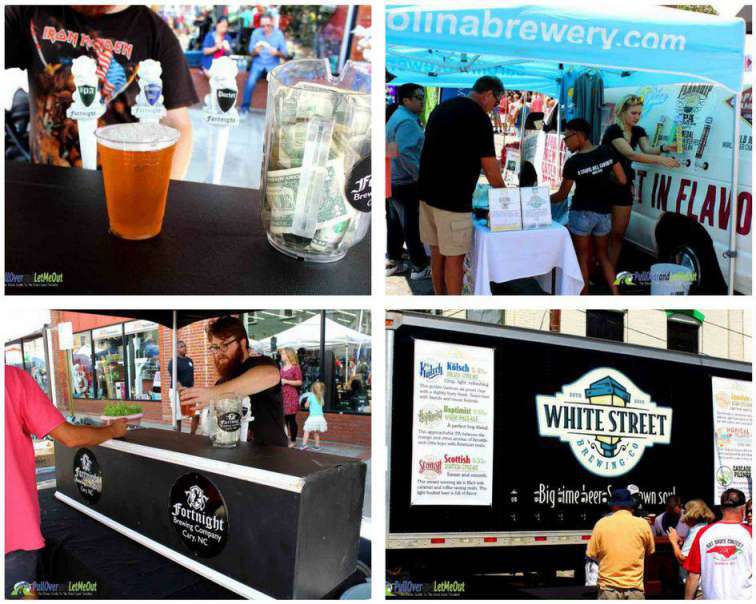 There's no better way to cool things off than with an ice cold beer. The NC Hot Sauce Festival features some of the state's finest craft brews. The North Carolina craft brewing scene is burgeoning and this festival does a wonderful job highlighting these local breweries.
Not into the sudsy libations? There are plenty of other options including some Tar Heel wineries. There's also plenty of lemonade, sweet tea, and several church groups were handing out free bottles of water to douse the flames.
NC Hot Sauce Festival Food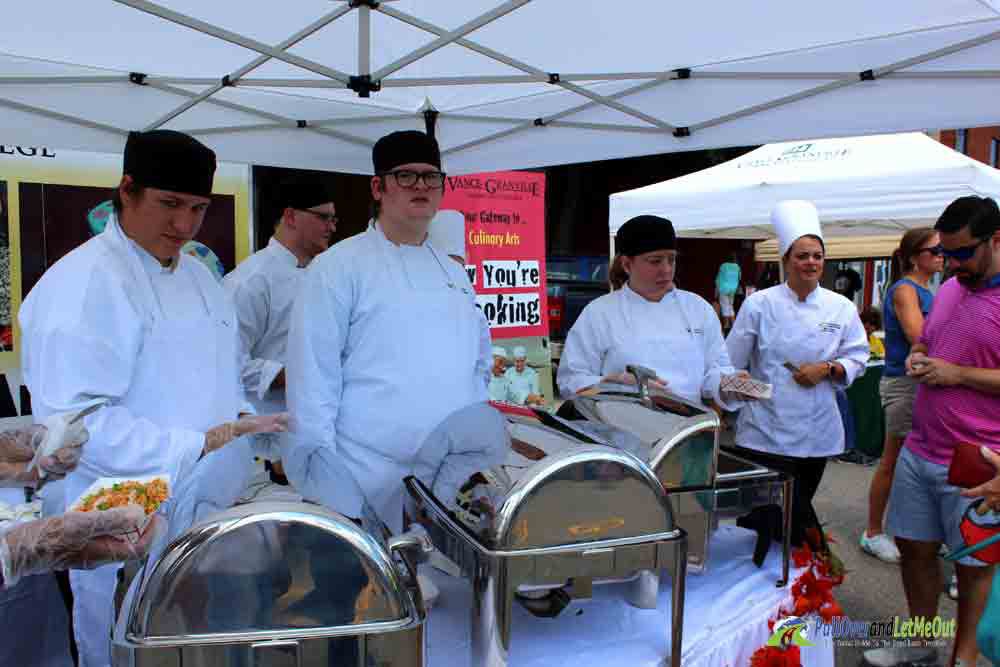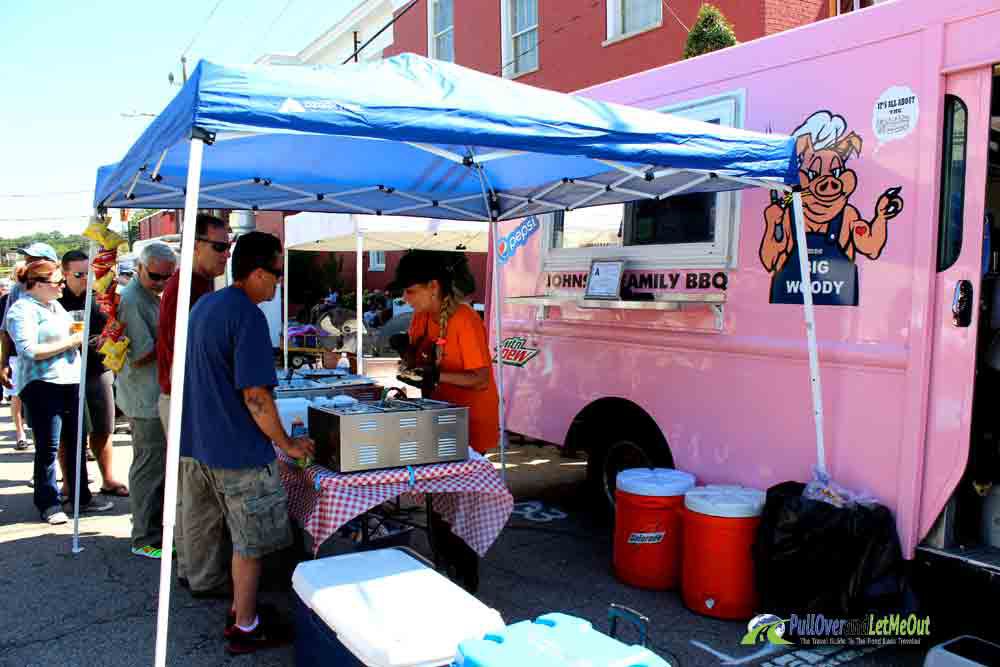 Come hungry and ready to eat. The list of food vendors at the NC Hot Sauce Festival is long and features a diverse collection of culinary options. North Carolina BBQ is a perennial favorite, but this
Maryland
native couldn't resist testing the crab cake sandwich. I have to say, they got it right!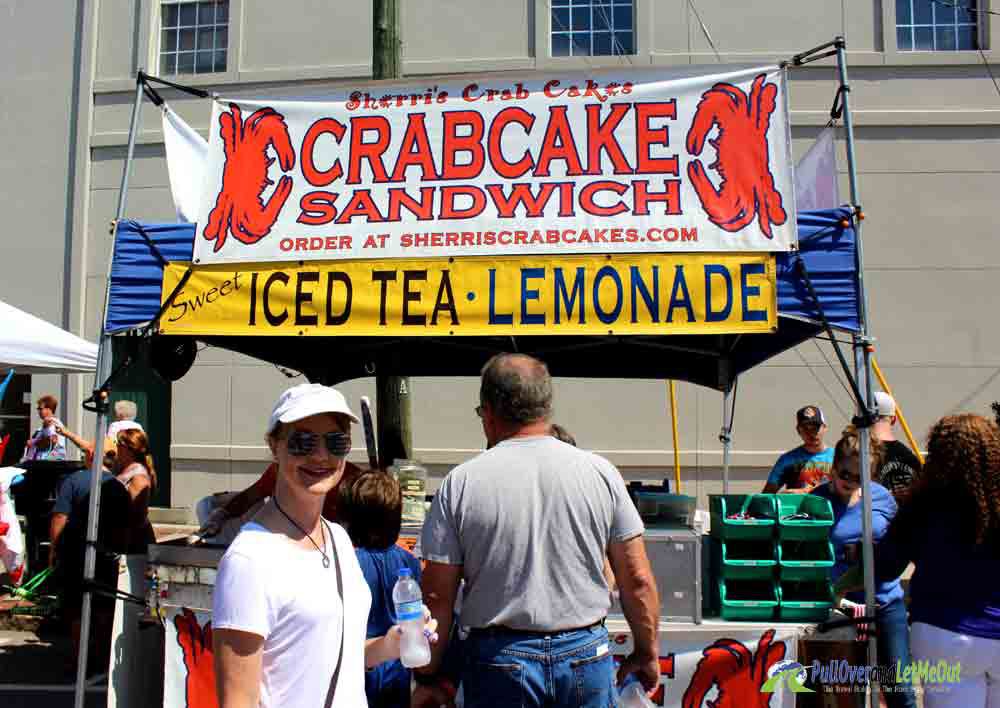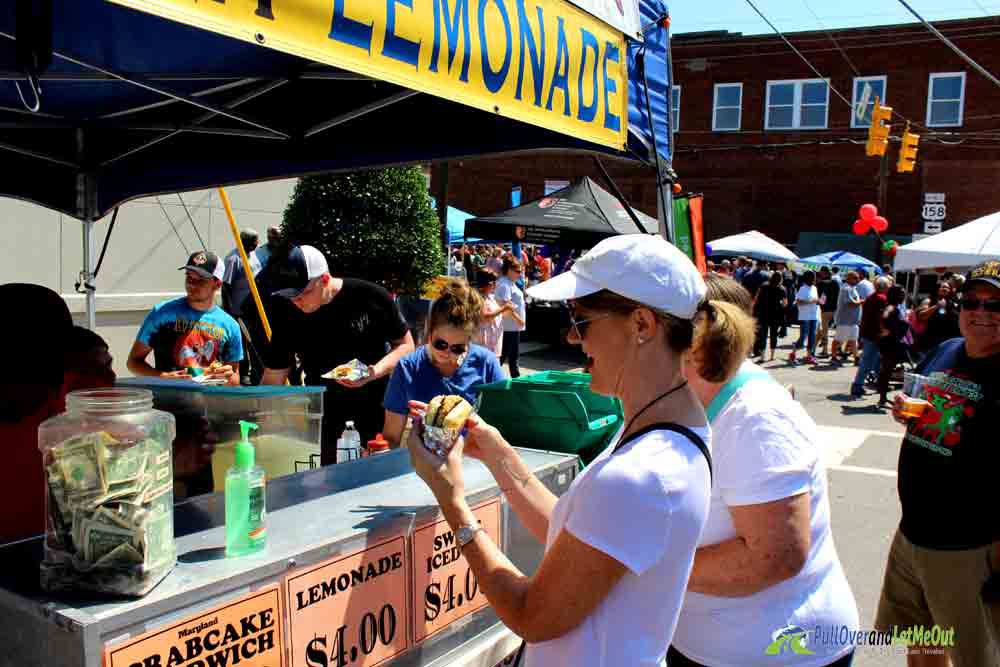 Hot Wheels
In addition to the peppery offerings, there are some pretty awesome hot wheels on display. Hoods are up as proud owners show off their cherished glistening vehicles and motor cycles. Festival attendees can cool off while examining antique and custom cars which are part of the Annual Top 50 Classic and Custom Car Show taking place alongside the Hot Sauce Festival.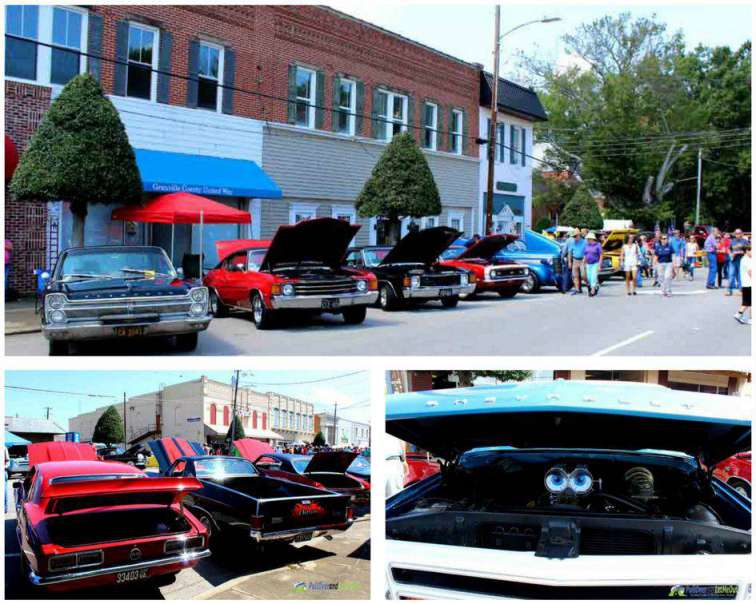 Tips For Enjoying The Festival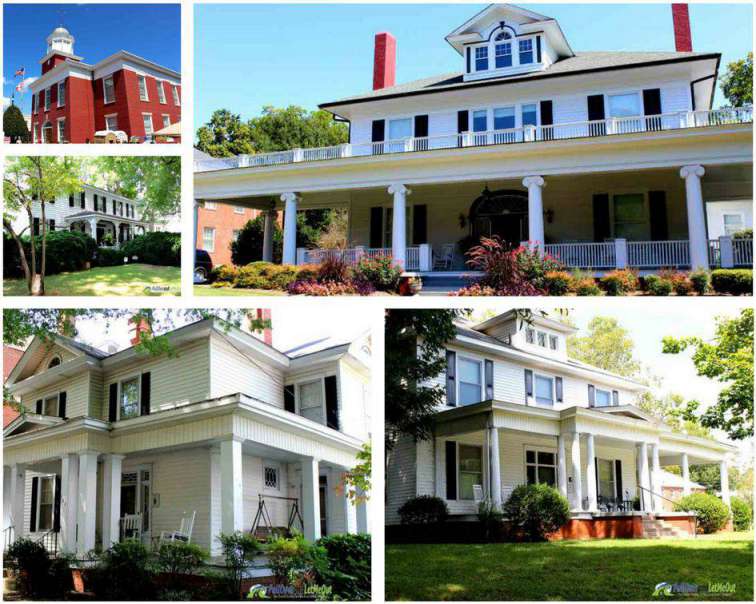 The NC Hot Sauce Festival is held each September in Oxford, North Carolina. Oxford is the quintessential southern town with large Antebellum-style homes dotting wide streets. Parking can be challenging on the festival day so find a spot on side streets and enjoy these historic homes as you walk to the festival area.
The vendors are ready and happy to assist you in purchasing their sauces, food, and beverages but not all of them take credit cards so you'll want to have a little cash in your pocket. There are several banks along the festival route should you need to visit an ATM.
If you're bringing young ones with you, tasting hot sauce isn't necessarily fun for kids, but there's plenty of kid-friendly attractions including bounce houses, rides, and face-painting for their amusement.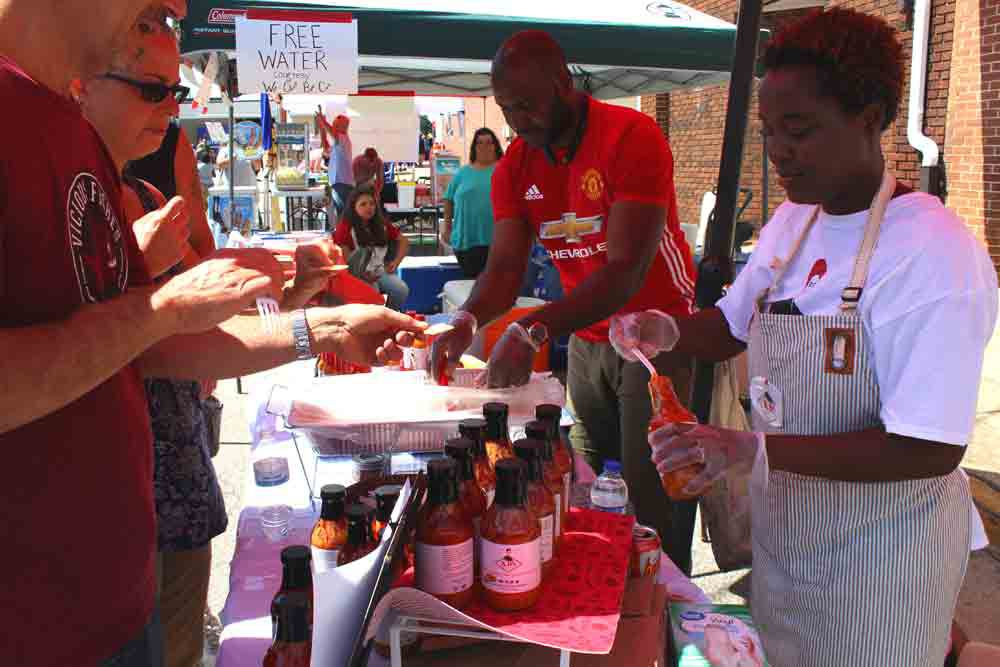 The NC Hot Sauce Festival is a fun, family-friendly occasion and one of the more enjoyable festivals I've attended. As a former resident of Oxford, it was heartwarming seeing the streets filled with people attending such a successful event which is growing exponentially each year.
Is this the hottest festival in North Carolina?
It definitely brought a tear to my eye.
NC Hot Sauce Festival
Historic Downtown Oxford, NC
NCHotSauceContest.com
Have you attended the NC Hot Sauce Festival? Let me know what you thought in the comments below. As always, Happy Travels!!
IF YOU LIKE THIS POST, PIN IT FOR LATER!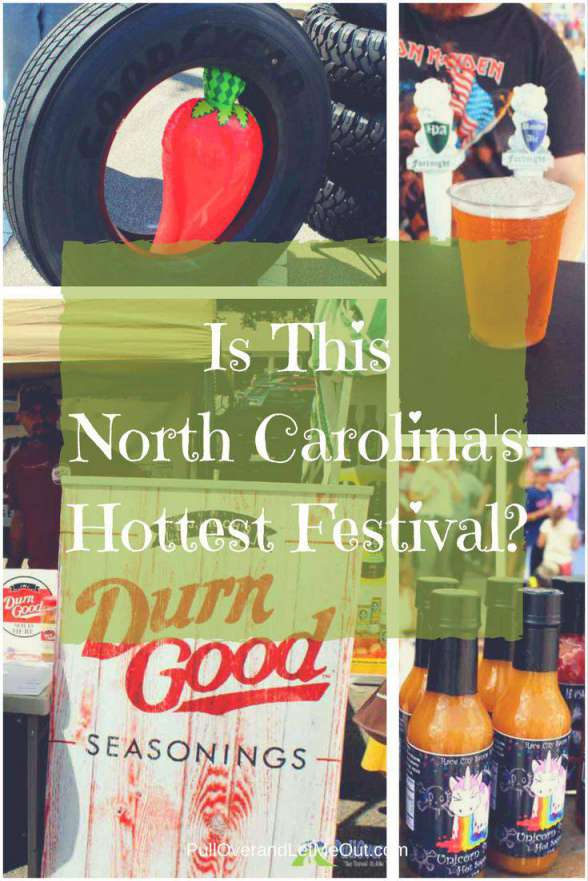 Save
Save
Save
Save
Let's Get Social!
Click below and join the conversation on social media
FREE
Access to Exclusive Travel Tips and Deals
Get the latest travel news, tips & information from PullOverandLetMeOut.com!
Get your FREE Ultimate Weekend Packing Cheat Sheet