The NC Farmers' Market Restaurant is
the
place to go for a hearty southern breakfast in Raleigh.
The Market
, as it's fondly referred to by regulars, is located at the North Carolina Farmers' Market on property that was once the NCDA dairy farm near Dorothea Dix Hospital. Seven days a week this popular Raleigh restaurant serves large portions of southern favorites made with fresh
Got To Be NC
  ingredients. Visitors to North Carolina's capital city will want to add this dining destination to their itinerary.
Southern Charm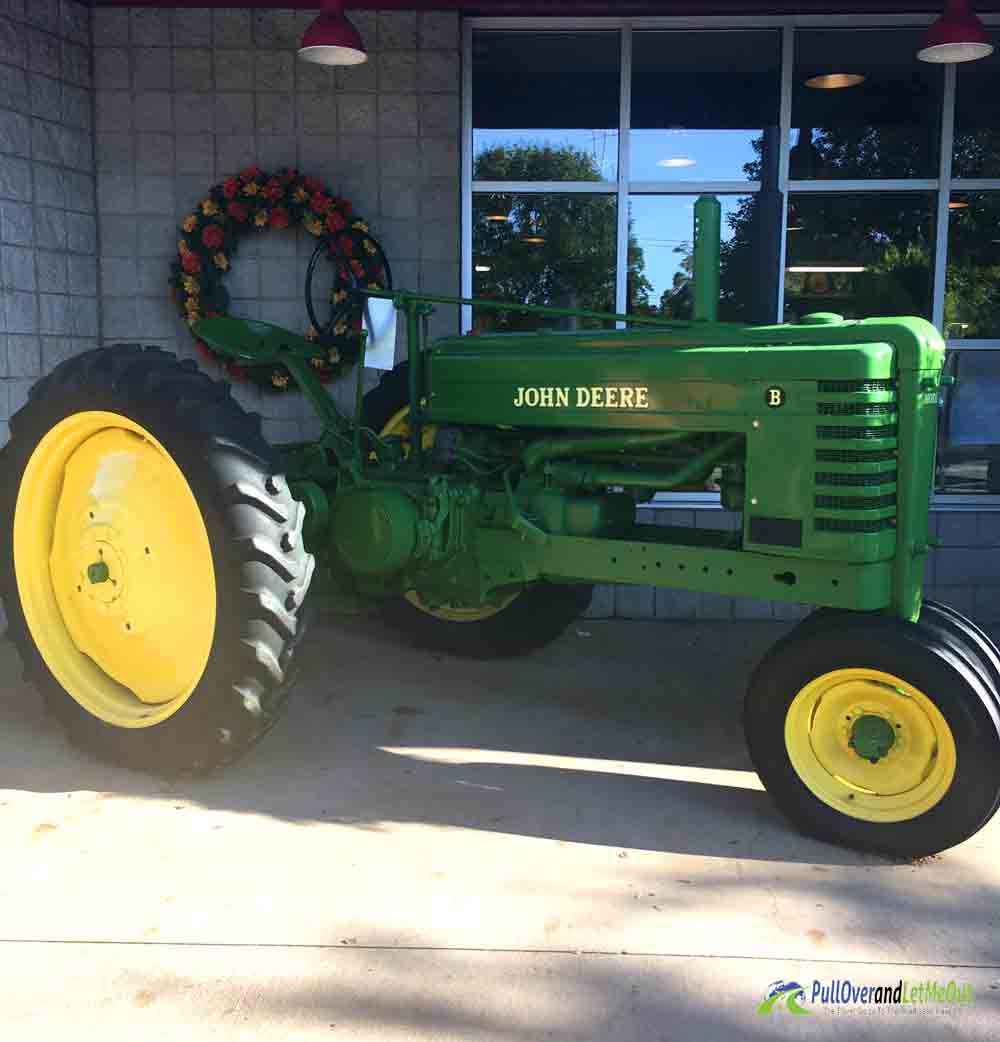 The NC Farmers' Market Restaurant holds true to its farming roots. Upon arrival, guests are greeted by tractors, farm equipment, and pigs in all shapes and forms. (They say there are more pigs than people in NC, but I'm not sure if that's true.)
Inside, beautiful murals of farm scenes draw the eyes upward. The spacious seating area and counter buzz with conversation as the aroma of bacon and coffee fill the air. The staff, outfitted in bib overalls, is cheerful, friendly, and happy to serve you. The casual style and easygoing atmosphere make dining at the NC Farmers' Market Restaurant enjoyable. It's a welcoming environment certain to put a smile on your face regardless of the hour of the morning!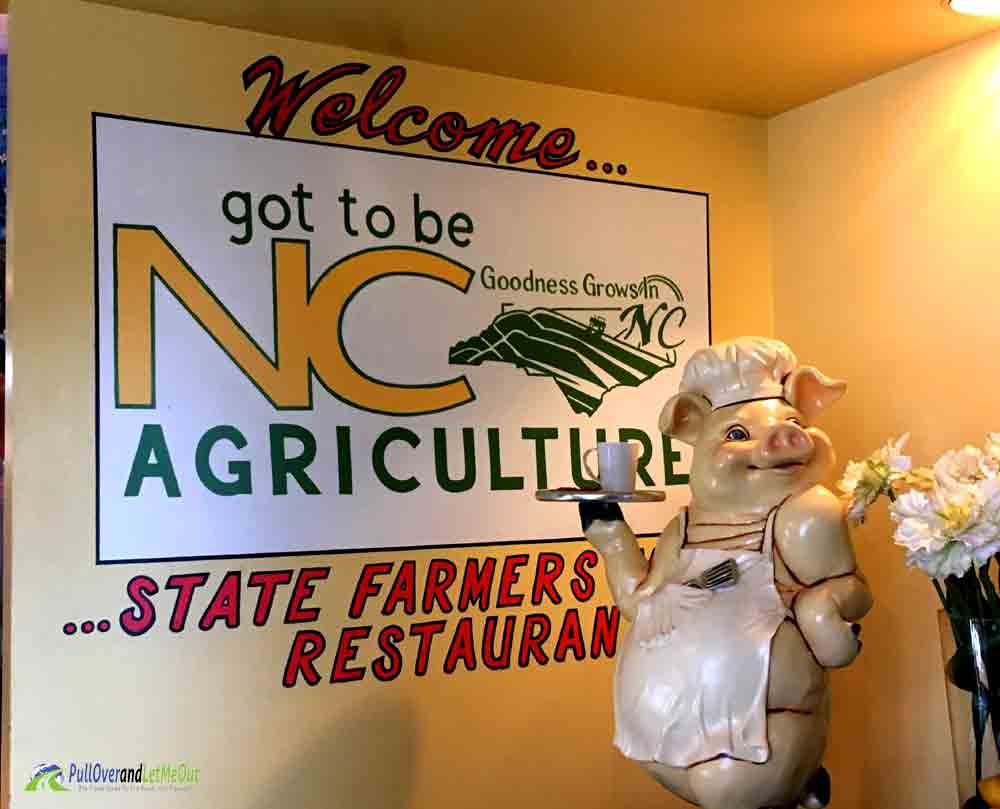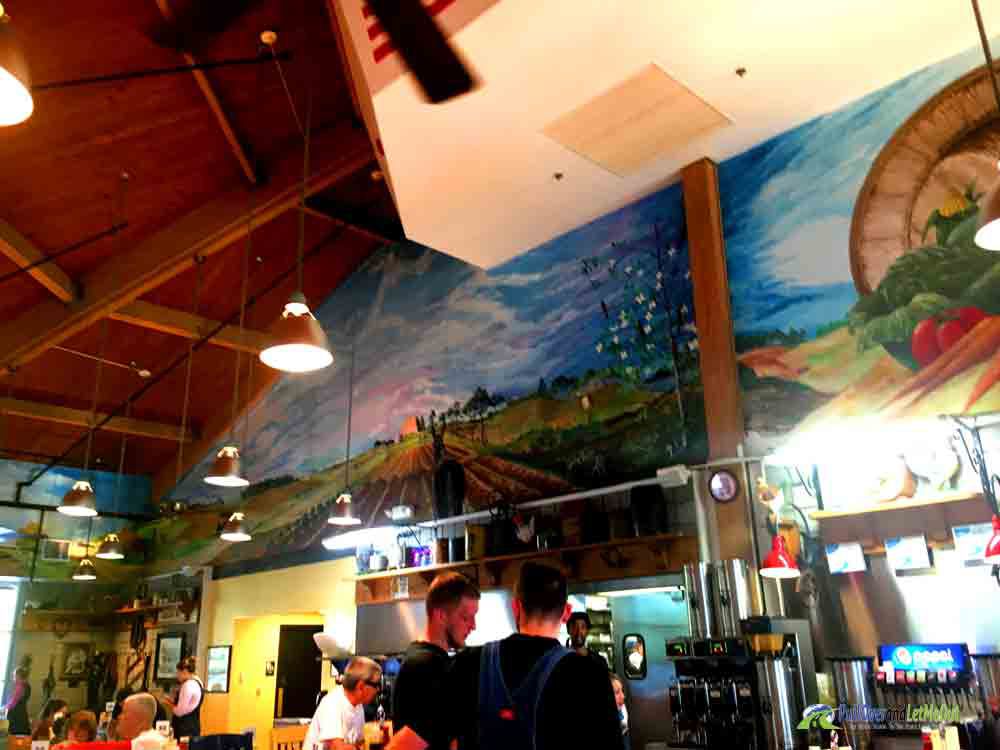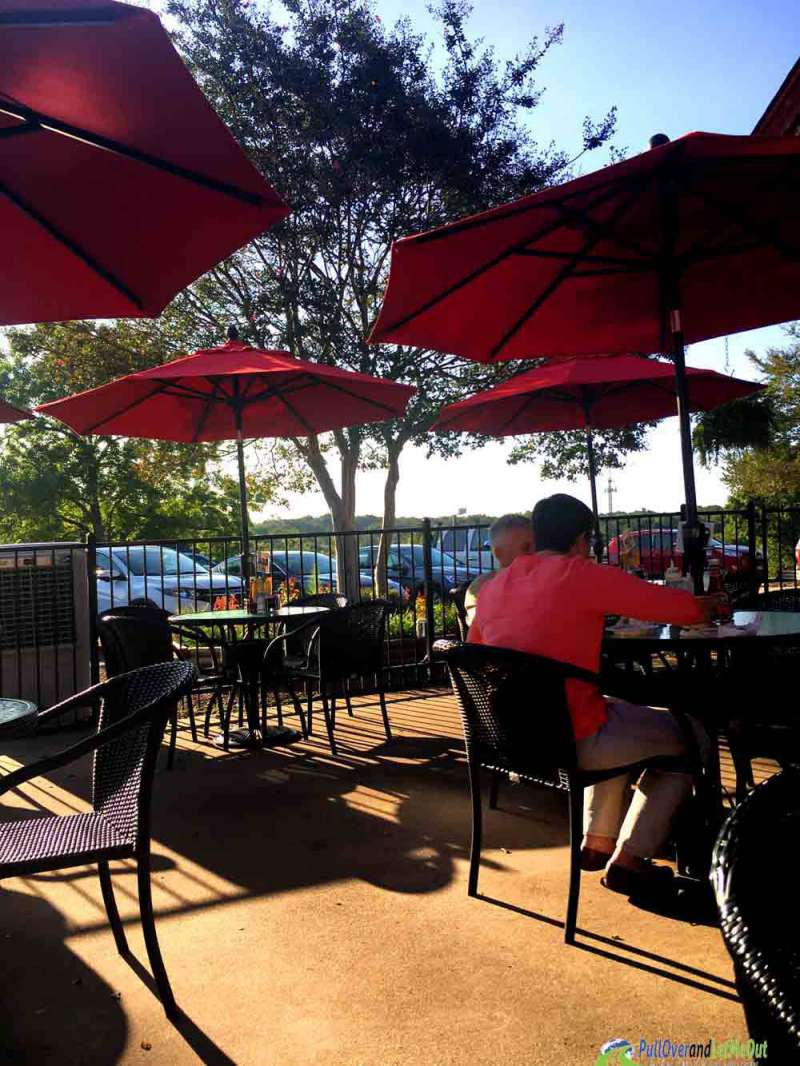 <
There's indoor seating and outdoor seating when the weather permits.
NC Farmers' Market Restaurant Serves Home-Cooked Meals
If the homey ambiance doesn't win you over, the home-cooked meal will. Breakfast is the specialty at the NC Farmers' Market Restaurant and they're renowned for southern flavors and generous portions. Oh yeah, and the biscuits!
Eggs, bacon, grits, pancakes, sausage, omelets, home-fries, country ham… Are you getting hungry? There are lots of good down-home favorites on the menu as well as plenty of piping hot coffee. At the risk of sounding cliché – come hungry.
My personal favorite is the biscuits. They're immense. Choose from an assortment of fillings – bacon, country ham, eggs, and pork tenderloin are a few of the choices. They're a crowd favorite and the golden flaky biscuits are so good they're the star of the restaurant's website address; realbiscuits.com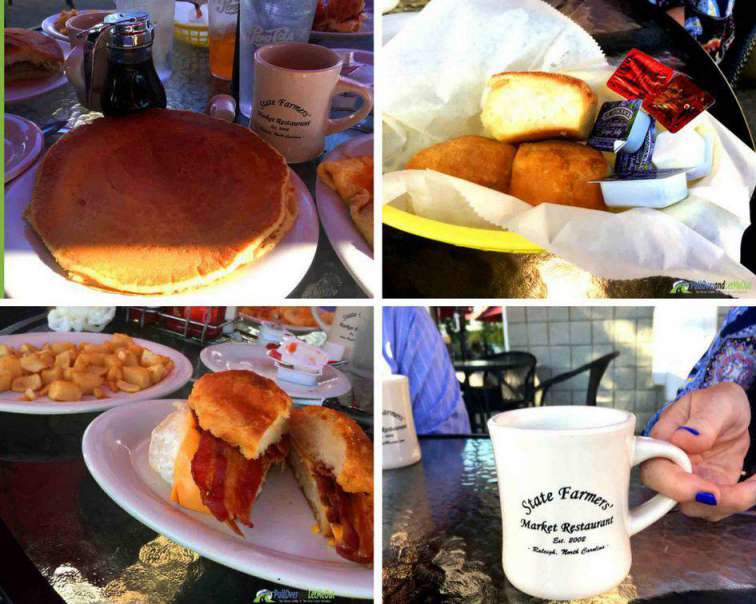 Location & Hours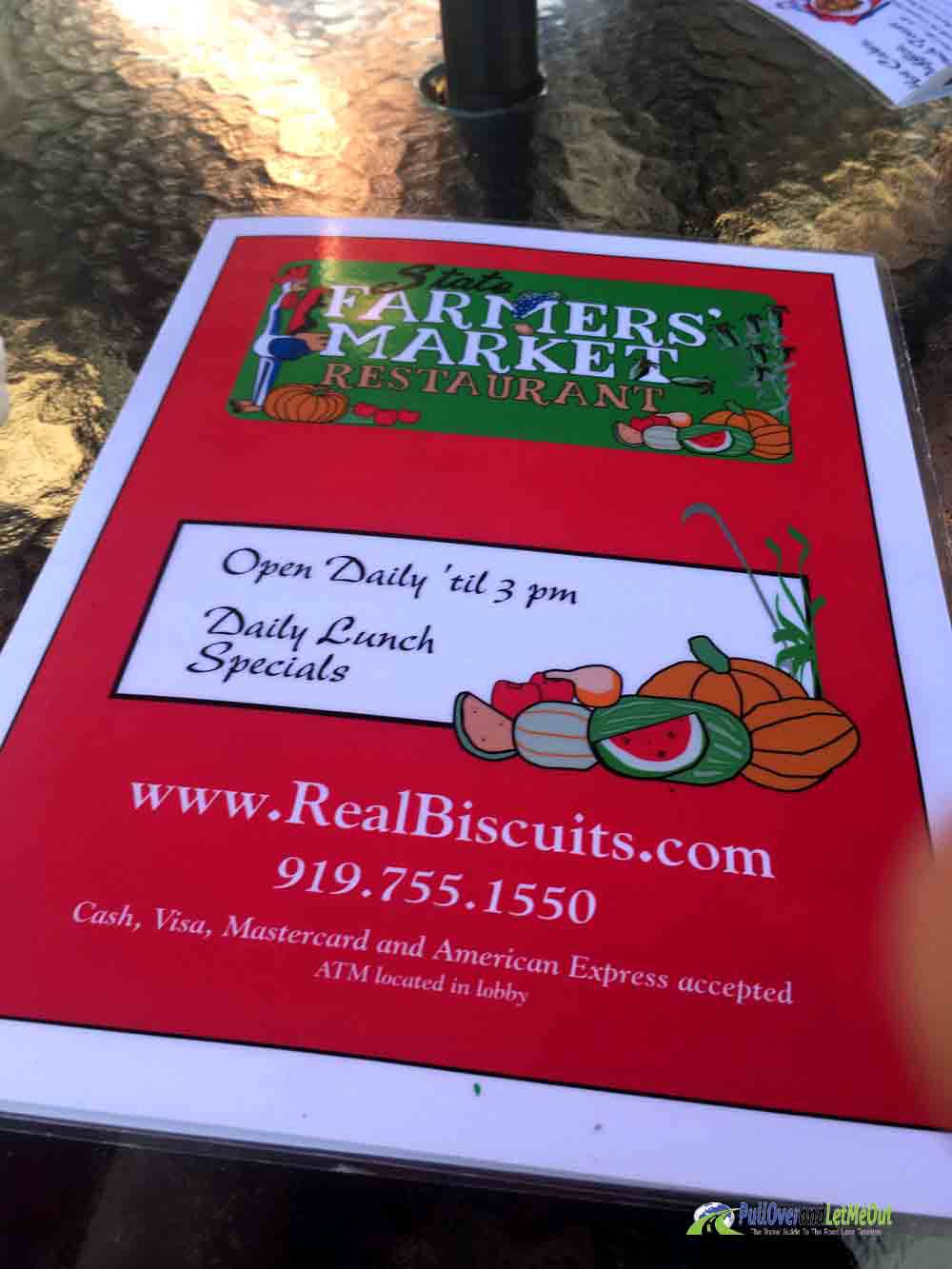 The NC Farmers' Market Restaurant is open daily for breakfast and lunch. Weekends are ordinarily busy but they do an excellent job moving the crowds through in a timely fashion without rushing their guests. After dining, it's always fun to visit the farmers selling their produce and delicacies at the Farmers' Market. Farmers from across the region sell fresh seasonal produce in an expansive open-air setting providing farm fresh goods footsteps from the restaurant.
The restaurant is conveniently situated a short distance from I-40, NC State University, and downtown Raleigh. This Raleigh, North Carolina landmark is a fun, family-friendly, reasonably priced spot famous for hearty breakfasts and its sunny-side-up atmosphere. It's also a fantastic filling start to the day.
Have you dined at the NC Farmers' Market Restaurant or do you have another favorite breakfast spot in Raleigh? Let me know in the comments section below.
As always, Happy Travels!
NC Farmers' Market Restaurant
1240 Farmers' Market Drive
Raleigh, North Carolina 27603
919-755-1550
www.realbiscuits.com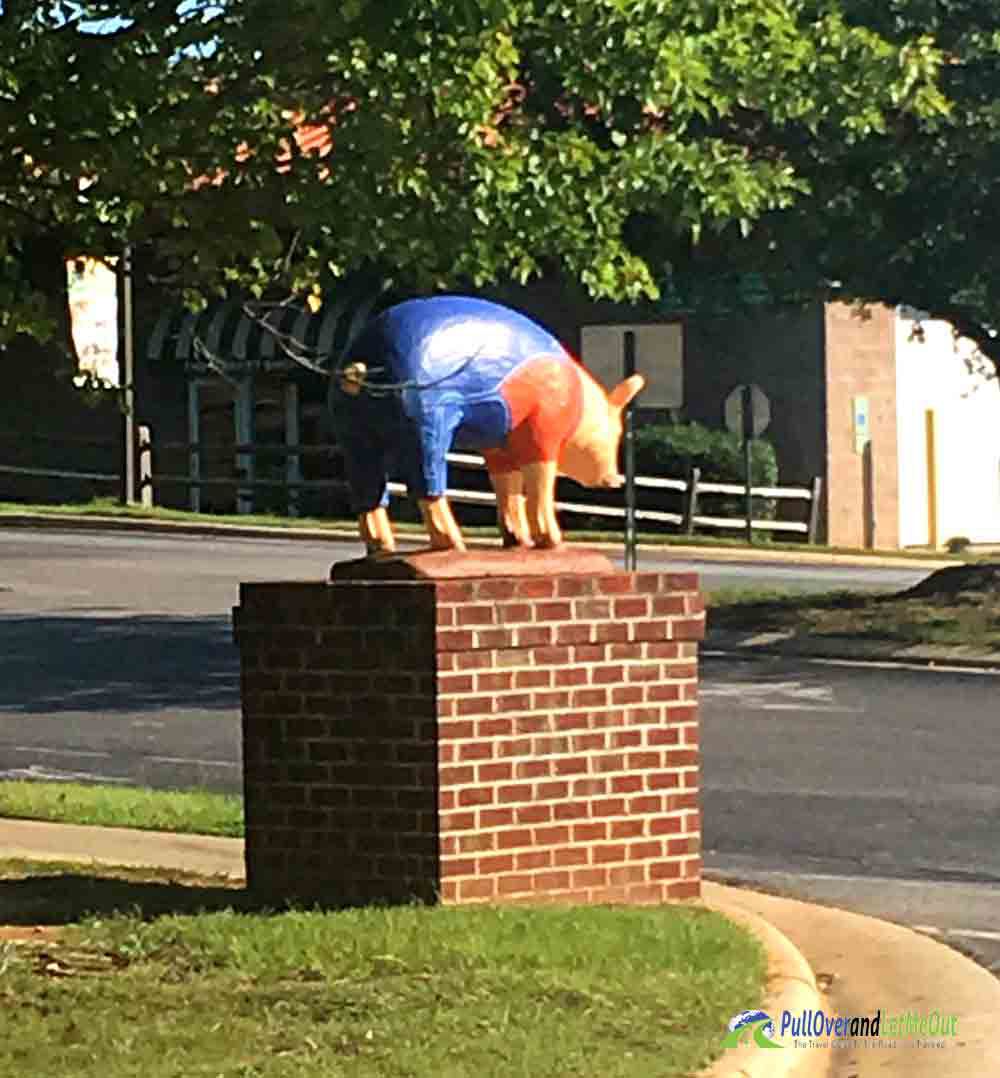 IF YOU LIKE THIS POST, PIN IT FOR LATER!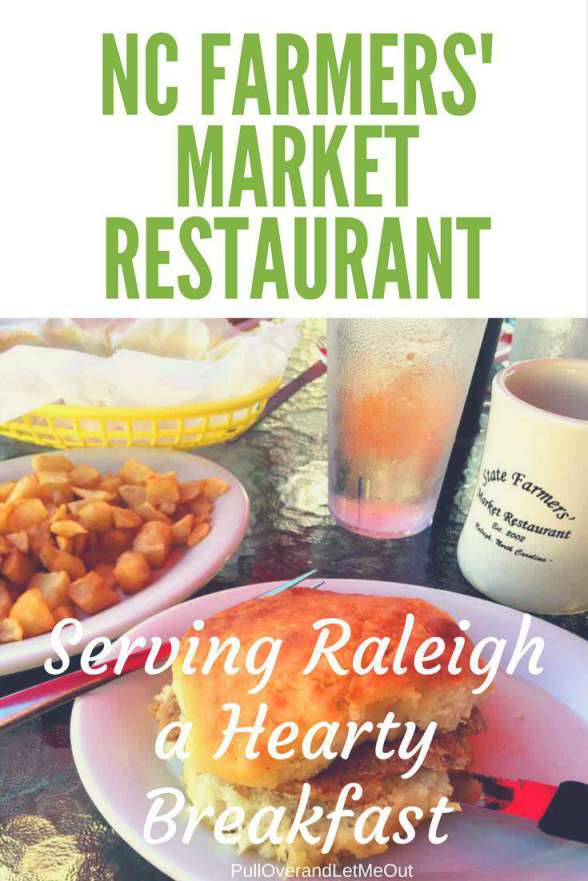 Save