Often referred to as Little Washington or Original Washington, Washington, North Carolina was founded in 1776 as the first city in America named after the country's first president. The quaint town is imbued with history, scenery, and a tranquil location on the Pamlico River. I took a brief excursion to Washington and discovered the idyllic community is a splendid spot for a romantic getaway weekend. Here are a few romantic things to do in Washington, North Carolina.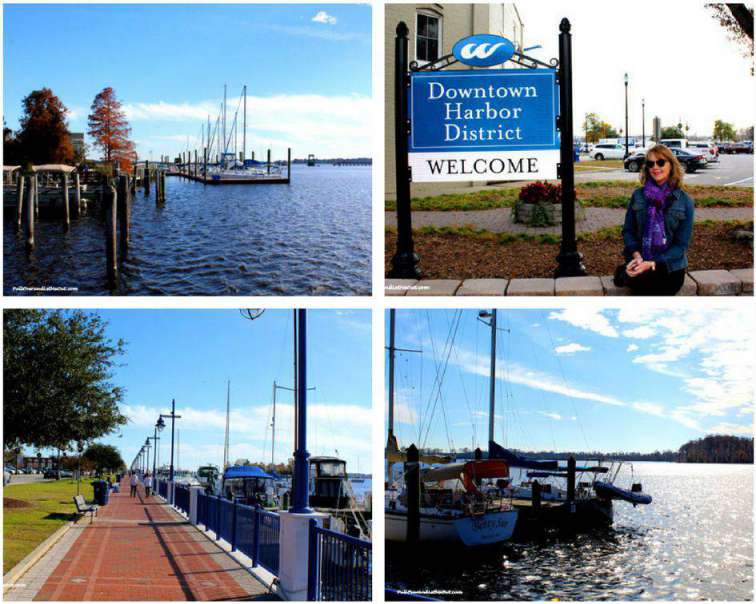 The Pamlico River is the star of the show in Little Washington, North Carolina and rife with romantic possibilities. The Downtown Harbor District is the perfect starting point. Stop by the
NC Estuarium
– the world's first estuarium – featuring over 200 exhibits detailing the importance of estuaries, the maritime history of the region, as well as artworks and a gift shop. Romantic outdoor activities are limitless along the Pamlico River, from walking the boardwalk, bird watching, boating, canoeing, or even fishing, fresh air and river breezes abound.
Most ads you see on this site are affiliate links. If you click through and make a purchase I'll get a small commission. So, thanks in advance for helping me keep bringing you the content you enjoy!
Explore Historic Downtown
Washington has steeped in history and its historic downtown is right on the waterfront. Once you've explored the river, take to the streets and delve into the historic district. Stop and visit the
Underground Railroad Museum
or hit the
Historic Walking tour
to take in the beautiful scenery and old homes. And lest I forget, you'll want to visit the quaint shops, boutiques, and antique galleries occupying the venerable brick buildings.
Plan your trip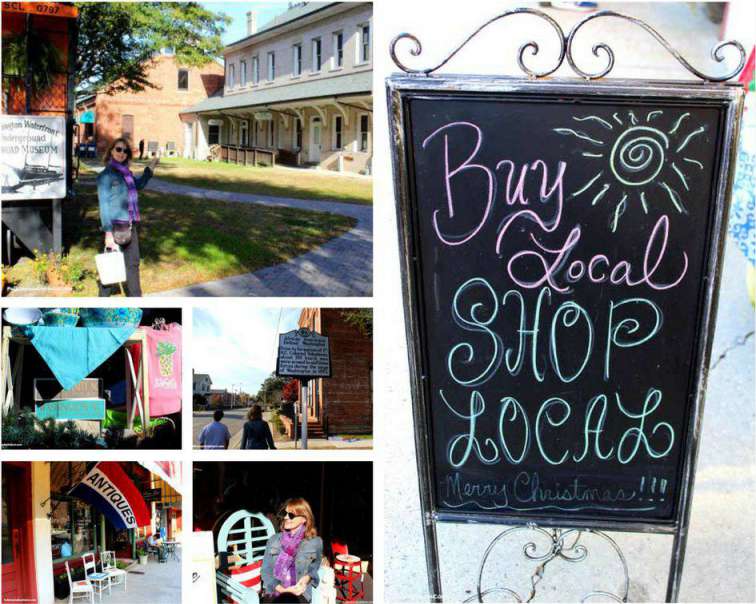 You may want a warm drink or snack after exploring downtown and the waterfront. Little Washington offers multiple locations to stop and enjoy a romantic cup of coffee.
Rachel Ks
on Market Street is a bustling bakery serving sandwiches, fresh baked goods, and made-to-order coffees. Another fun stop for an afternoon pick-me-up is the
Coffee Caboose
on South MacNair Street. Located on the east end of the boardwalk the cozy coffee shop provides tasty baked goods and hot beverages in a friendly setting.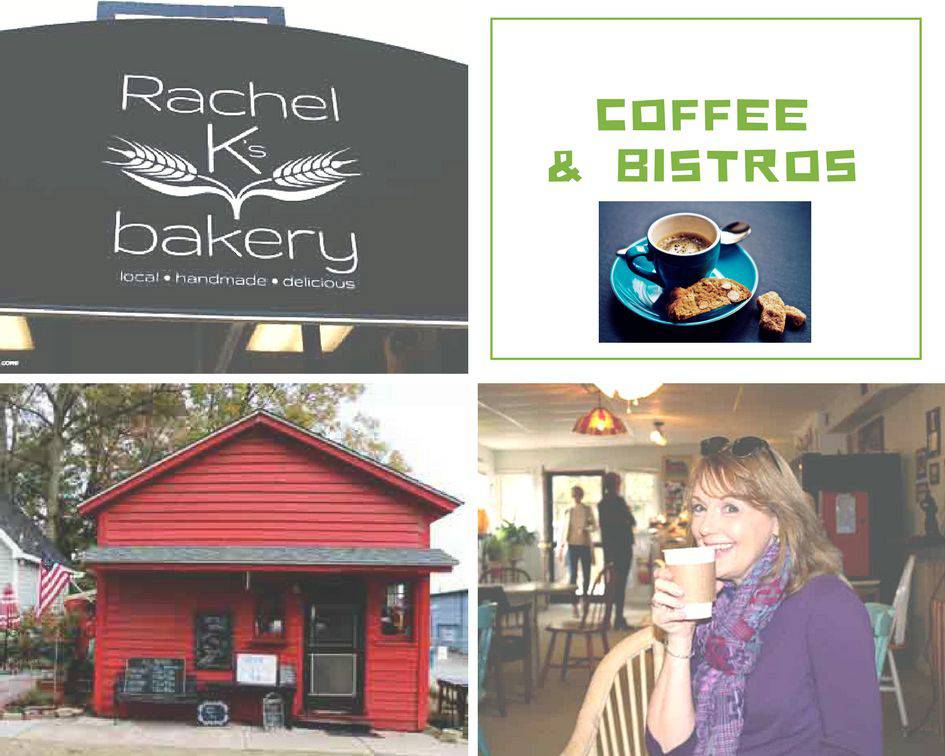 As the day winds down, take time to watch the sun transform into beautiful colors, tones, and hues as if punctuating the closing moments of your romantic day. We stopped at the
Wine Crate
and enjoyed a glass of wine while watching the sun do its thing. It felt like we were in a movie!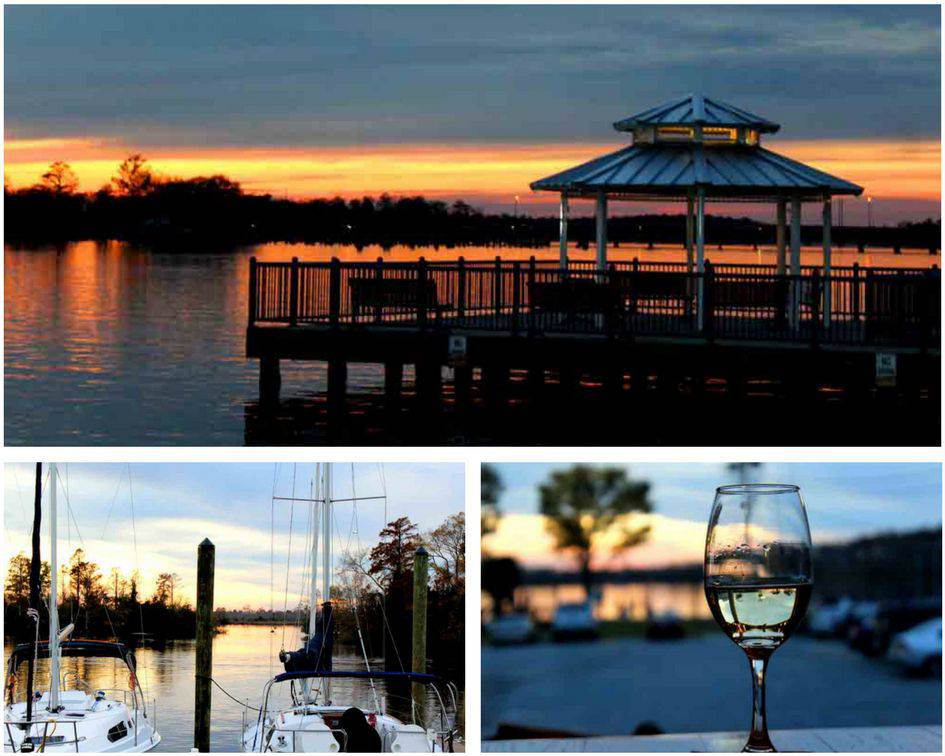 The arts are alive and well in Little Washington! From eclectic works dotting the streets, galleries, exhibits, art studios, live music, and more there's a multitude of artistic experiences to choose from while visiting Washington. Additionally,
The Turnage Theater and Arts of the Pamlico
offer live stage performances throughout the year – superb for a date night!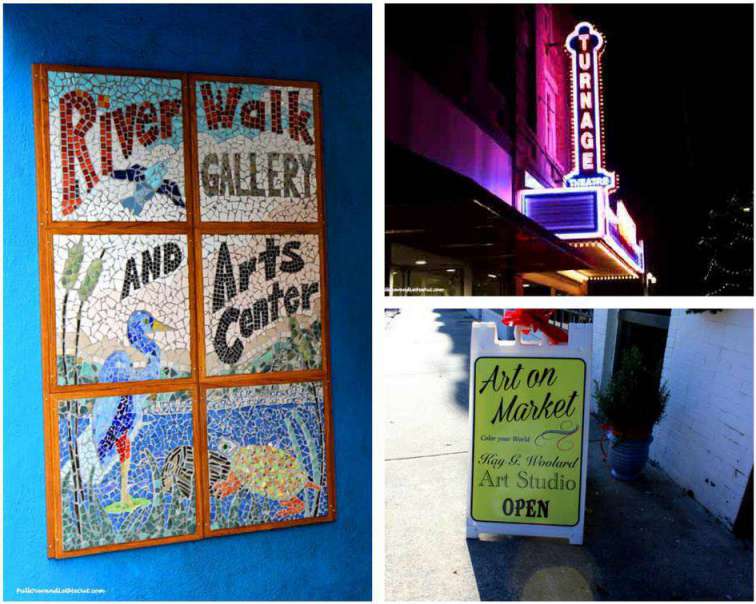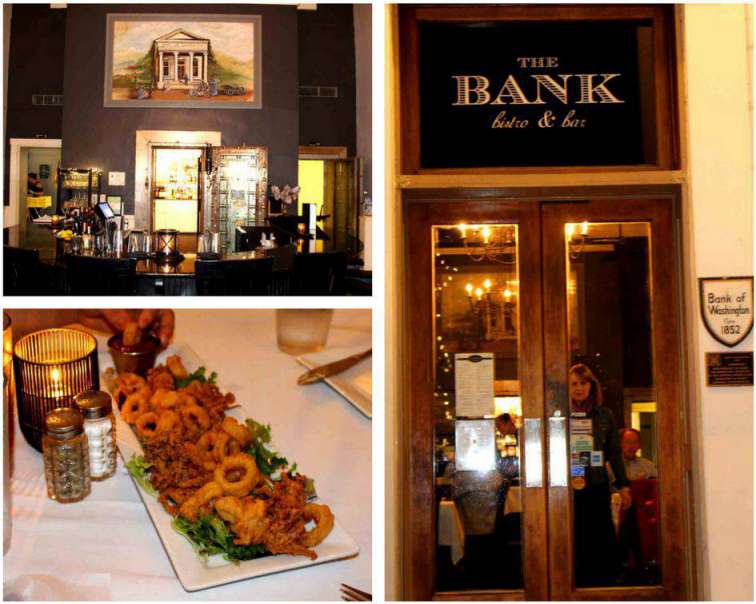 Washington boasts several world-class dining destinations. Its location on North Carolina's inner banks means there's an abundance of delicious fresh seafood. Thus, a romantic dining experience is a winning choice in Washington. We enjoyed a fabulous meal at
The Bank Bistro and Bar
on West Main Street. Housed in what was originally the Bank of Washington and built in 1852, this restaurant with its soft lighting, liquor vault, and delectable fare offers a romantic one-of-a-kind ambiance. Furthermore, the calamari is phenomenal!
Stay in Little Washington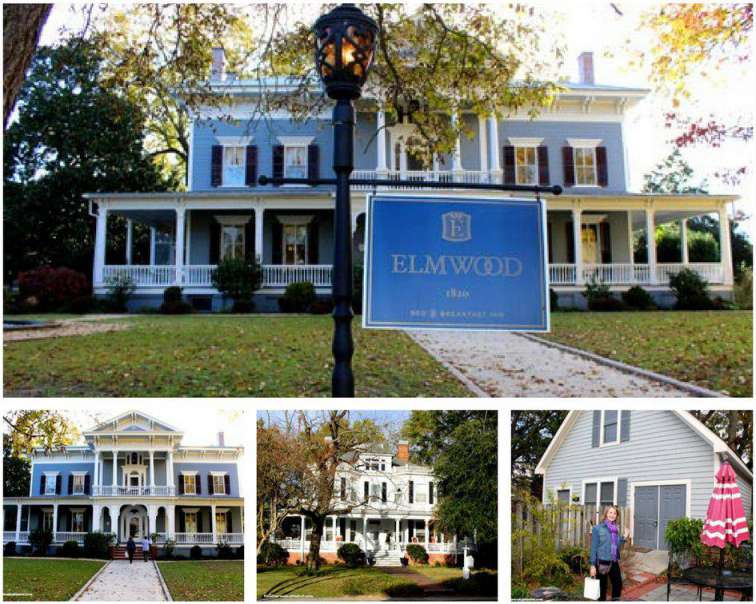 A cozy inn is in order for a romantic getaway weekend and Washington offers an assortment of choices in a variety of prices.
The Elmwood 1820 Bed & Breakfast
or
Pamlico House
are two exemplary Bed and Breakfast choices exuding romance and nostalgia. The historic architecture of these inns presents visitors with an elegant stay capping off their time in Washington. Beyond inns and B&Bs, there's also a more casual option, the
Caboose Sleeper Car Airbnb
,
on the east end of the boardwalk or there are several chain hotels just outside the downtown area.
Enjoy A Romantic Holiday Get-Away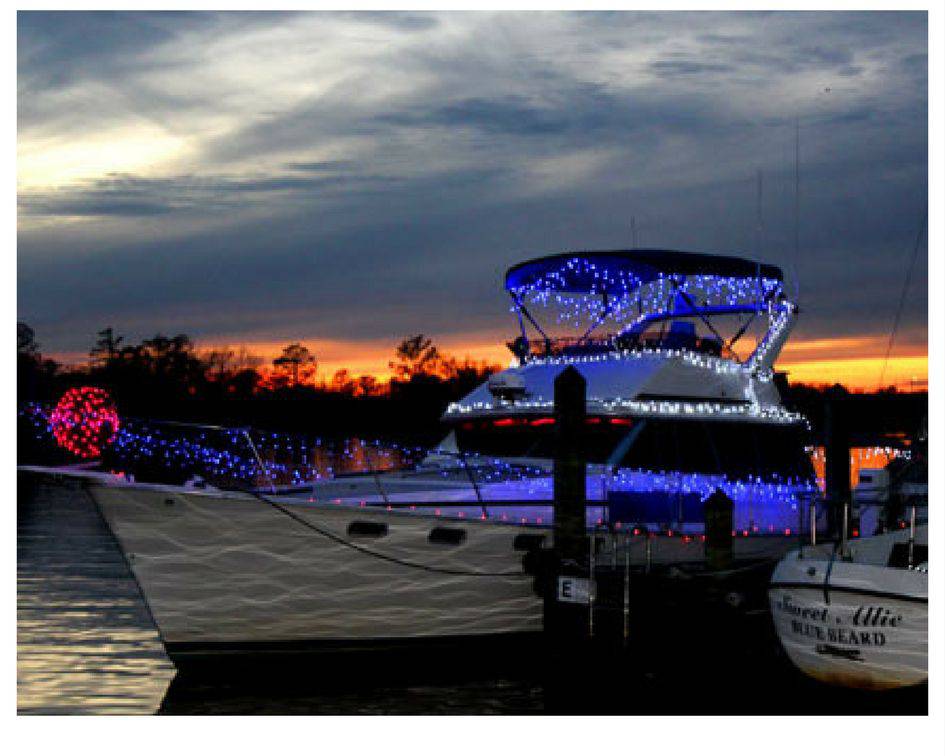 The holiday season is especially festive in Washington, North Carolina. The city lights up in late November and the festivities continue through the end of the year. The annual Holiday Homes Tour is a perennial favorite and the harbor illuminates as boat-owners decorate their craft giving the waterfront an extra-romantic allure.
Tips For Visiting Washington
Although romance abounds, a visit here is suitable for family fun as well as a girls or guys weekend. There are also several small towns nearby worth checking out including North Carolina's oldest town, Bath, where famous pirate, Black Beard, settled for a while. Washington is also a good stopping point if you're making your way to the Outer Banks beaches. Nags Head is approximately 107-miles away.
Washington is a two-hour drive from Raleigh and less than 30-minutes from Greenville, NC. It's a manageable day trip from either but is so beautiful, peaceful, and romantic you'll want to stay the night.
Washington, North Carolina
LittleWashington.com
Call for a visitors guide: 800-546-0162
Thanks to the Washington Tourism Development Authority for arranging my press trip to Washington. Although I received discounted meals, all opinions are honest and my own.
Have you visited Little Washington? Let me know in the comments below. I love hearing about your travels!
IF YOU LIKE THIS POST, PIN IT FOR LATER!