You'll find Seagrove in the countryside of North Carolina. A short distance off of I-74 is State Highway 705 or as it's better known,
Potters Highway
.
The scenic byway in this rural section of the state has a rich pottery heritage dating back to the 18th-century and is renowned for having the largest concentration of working potters in the United States. If you love pottery, shopping, and the work of artisans, a visit to Seagrove is a perfect day trip.  If you prefer to make it a weekend, check out our Plan your Trip feature.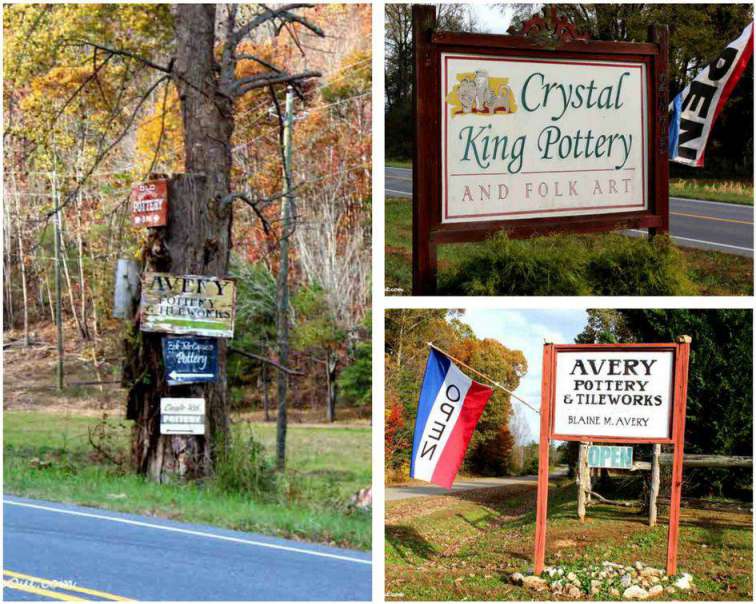 Disclosure:
Many of the links you see on this site and within our trip planning tool are affiliate links. If you click through and make a purchase, I'll get a small commission and it won't cost you any extra. On selected stories, for those hotel and car bookings made using our TravelingToGive™ tool we contribute 2.5% of gross hotel and car sales to Paws for Purple Hearts. So, thanks in advance for helping me keep bringing you the content you enjoy and, at the same time, giving back to those who so bravely serve our country! #everytripmatters
Where To Begin?
A great starting point is the North Carolina Pottery Center. Dedicated to promoting awareness of the tradition and history of pottery-making in North Carolina, it's here guests may delve into the heritage and significance of the art form. The center houses a museum and also hosts educational programs, events, and exhibits throughout the year.
Another fabulous starting point is the Seagrove Creations Pottery Gallery. Here, you'll get an overview of the styles and potters whose work you like so you can plan which galleries and shops to visit next. You can also pick up a few hand-crafted souvenirs.
Maps are available at most pottery shops to assist in planning your travel strategy (You can also request a map online to be mailed to you prior to your trip). There are close to 100 pottery shops within a 20-mile radius so you'll need to set your pace!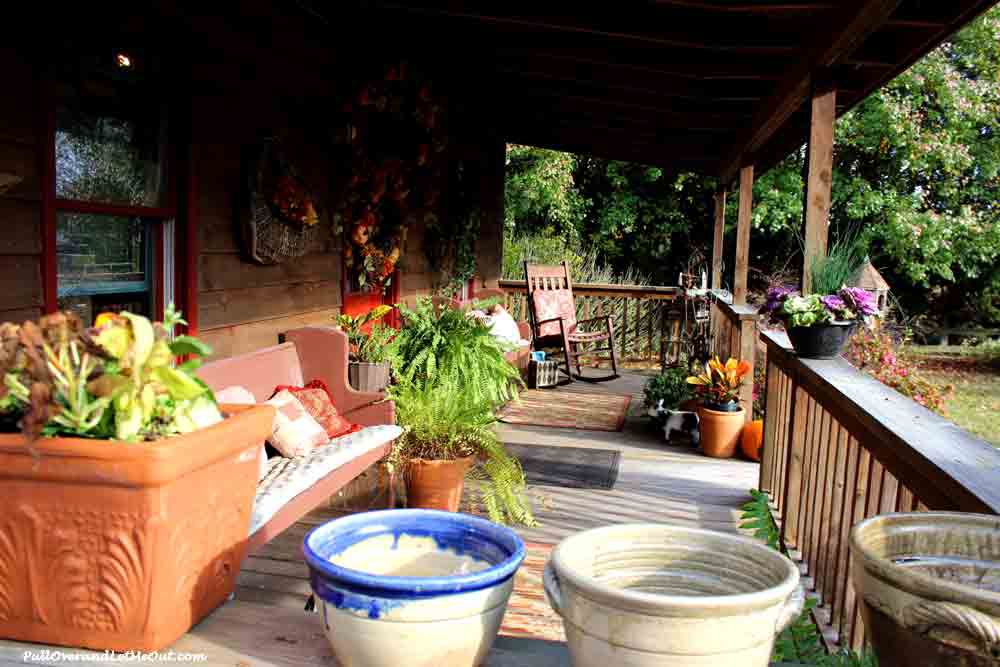 Most ads you see on this site are affiliate links. If you click through and make a purchase I'll get a small commission. So, thanks in advance for helping me keep bringing you the content you enjoy!
Once you've highlighted the shops you wish to visit on your map, you're in for a fun day of pottery!
With so many artisans in a concentrated area, there's an array of styles and types of pottery to select from. There are tiny shops, mid-size stores, and more elaborate galleries. You'll encounter one-of-a-kind artistic sculptures, dinnerware, functional, and decorative pieces of pottery. And Yes, you may say repeatedly, Pull over and let me out!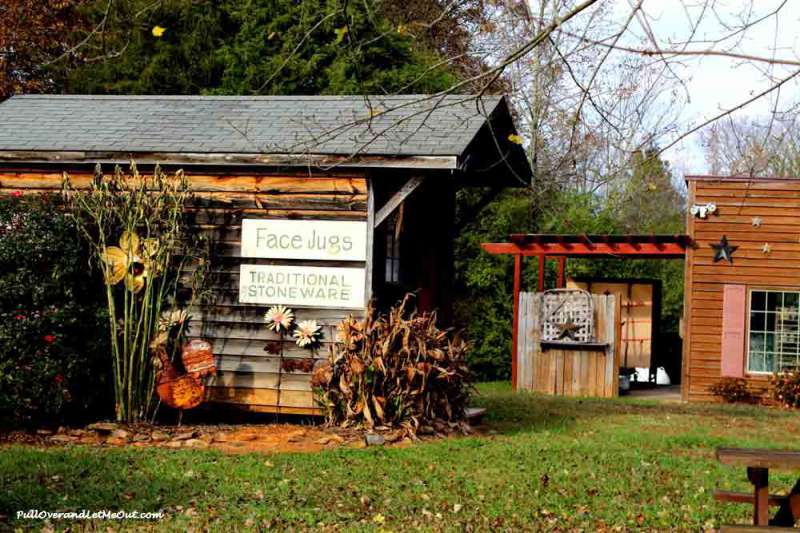 365 Days Of Pottery In Seagrove
Regardless of the time of year, there's something happening every day. The calendar is filled with holiday open houses, springtime celebrations, a fall craft week, and an annual pottery festival. Of course, the celebration of pottery isn't limited to special events, it's a daily occasion in Seagrove, North Carolina. Thus, anytime is a good time to visit the Pottery Capital of the U.S.A.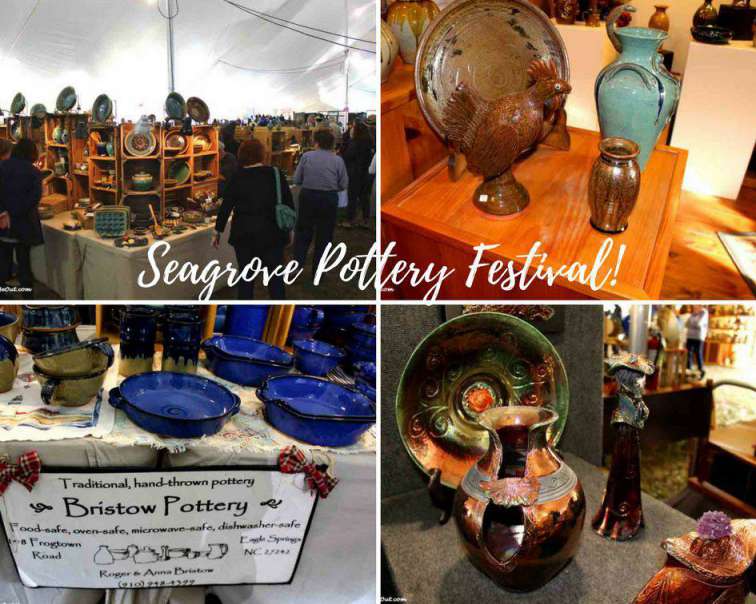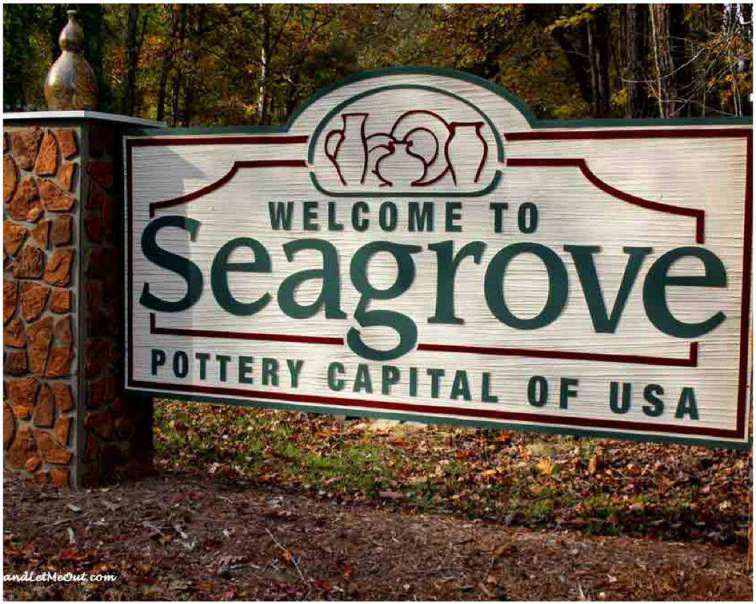 Seagrove is a tiny town, but it does boast a B&B, The
Seagrove Stoneware Inn
,
which is owned and operated by potters. It's also a short distance from several larger cities. Asheboro, home of the NC Zoo, is 13-miles away, Greensboro is 40-miles down the road, it's 83-miles from
Raleigh,
and 95-miles away from Charlotte.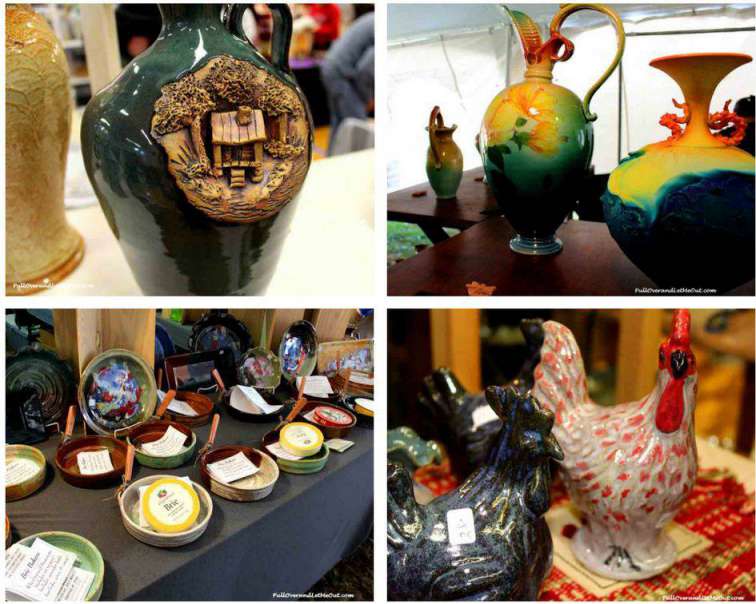 Who'll Enjoy A Trip To Seagrove?
Naturally, anyone who loves pottery will be in his or her element in Seagrove. But it's also a terrific educational experience and a fantastic spot for anyone who admires artisans and the artistic process. Additionally, Seagrove is superb for shopping and there's plenty of opportunities to pick up a hand-crafted memento, a set of mugs or an entire set of dishes should you choose.
There's an abundance of fragile things and children may not find looking at pottery very interesting. However, your child may discover the love for an art form so it's best to decide for yourself if a trip to the Potters Highway is a kid-friendly activity.
Moreover, a journey to Seagrove is also a wonderful day in the country. The town's rural scenery, friendly citizens, talented artists, and overall southern charm makes Seagrove a definite Pull Over and Let Me Out destination.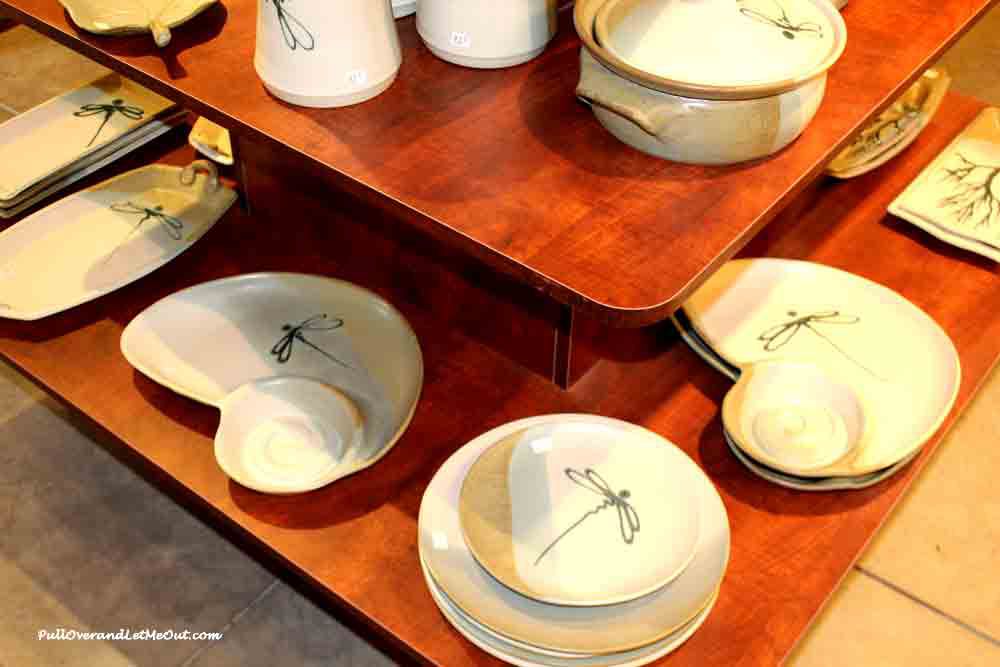 Have you been to Seagrove? Let me know in the comments below. I love hearing about your travels!
Seagrove, North Carolina
Pottery Capital of the U.S.A.
Hwy. 705
DiscoverSeagrove.com
Hey pinners, save this for pinning after your trip
After you get back from your trip, please use these images to post to social media or post your own photos.  Please tag us on your post #pulloverandletmeout
You can also use the social sharing links on the SmartTrip tool.